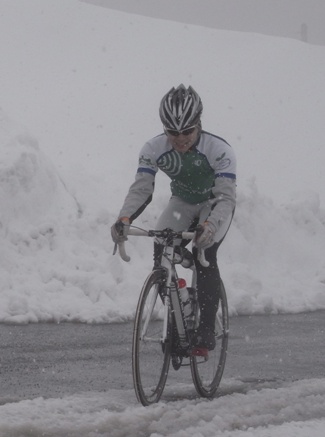 Mr.Suzuki joined us in the year 2010. He belongs to the Team De Cyclo Pedali.
He is one of best cyclists in Hokkaido. However, he doesn't have much occasion to participate in races because he is busy with his work.
His pedalling is very stable and his physical and mental strength is superior to that of the other members.