(this kind of bike is called: road racing bike for snow)
K's second bike became 9 years old. So he decided to build a new bike. His new bike is equipped with 11 speeds drive and air suspension which perfectly functions in a cold condition. Its front brake is mecanical which works in a super-cold condition and rear brake is hydraulic (a mecanical brakes do not fit its frame). As it has two different systems of brakes, even one of them fails because of super-cold, the other will compensate. It's equipped with Knog's tail lamp which was tested in a super-cold condition and has proved it works perfectly in that condition (cf. Training Reports/Mt.Tokachidake 28). It uses a road rear derailleur and a mtb front derailleur as the chain is compatible for 11 speeds.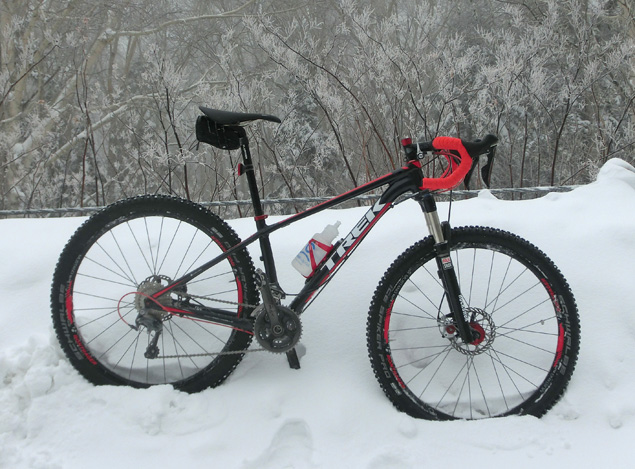 Two levers are mounted on the stem. One of them is for the front derailleur and the other is for the suspension remote lockout.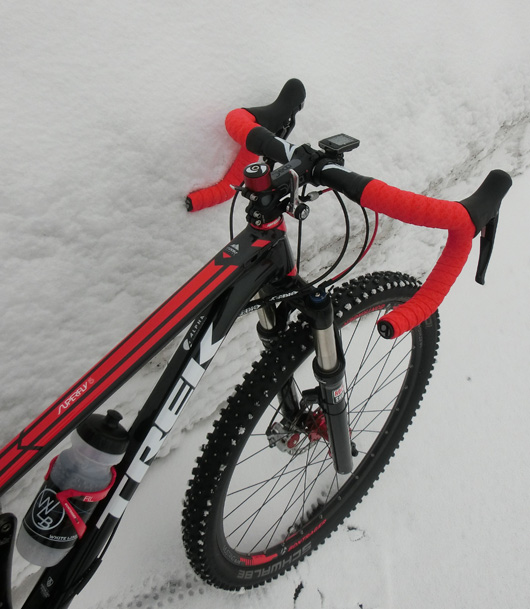 Introduction of the owner of this bike: K