K participated in this training. It was 3 degrees Celsius at the altitude of 970m where he renouced the climb.
We are in May. There is no snow at the foot of the mountain. He thought there would be no snow on the road even at high altitudes as the temperature was high enough and we have warm spring sunshine althought it had snowed a lot the last day on the mountain. So he started to climb with a normal summer road racing bike.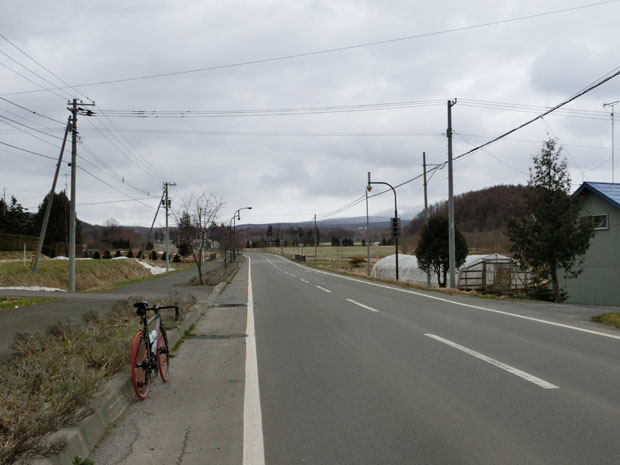 However, the road wasn't snow removed. Without snow removal, the snow won't be gone until when he does his training.
Above the altitude of 850m, the road is completely snow covered. Many cars already go with summer tires. Some of them have difficulties in climbing on snow. A car is stuck at the altitude of 900m due to snow and two guys are pushing it. At the altitude of 950m, another car is stuck. It's not only cars with summer tires which have difficulties in going on snow but also bikes with summer tires. K renounced to climb at the altitude of 950m as summer tires produce any traction at all. He should have brought a bike with winter tires.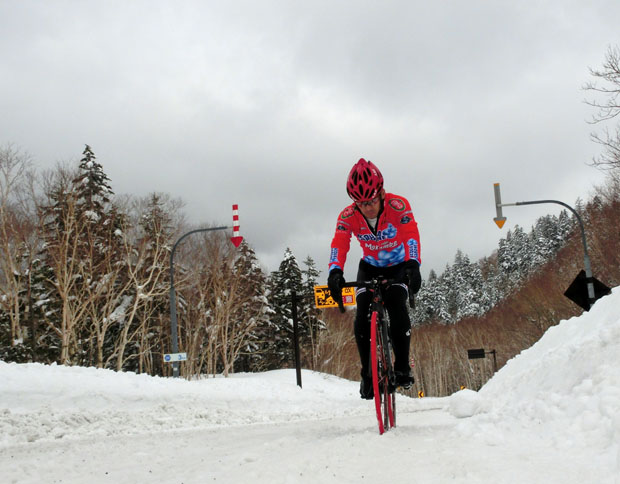 He has no choice but to descend. Descending is easier than climbing even there is no traction at all.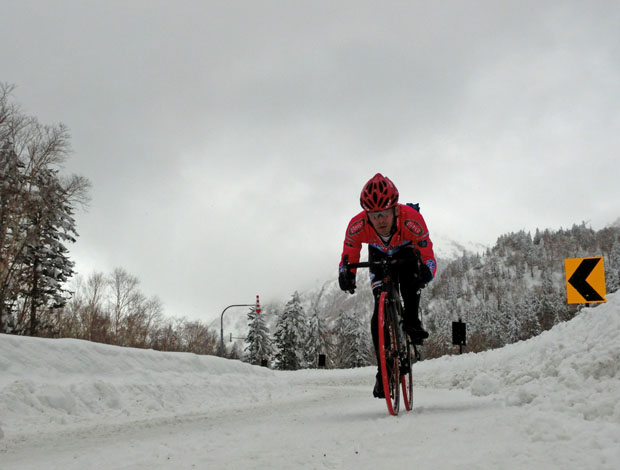 Riding on the asphalt again.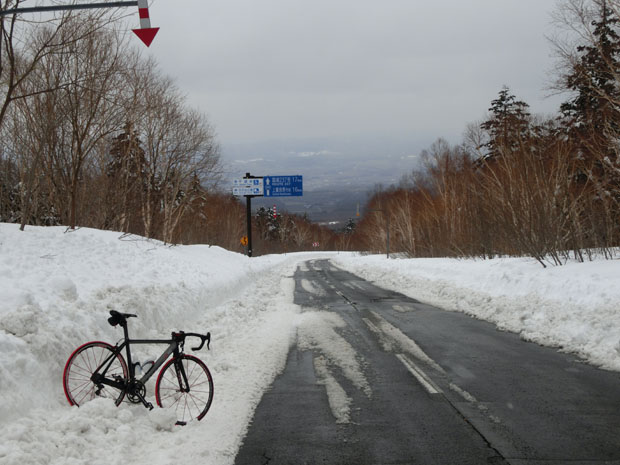 He did interval sprint training at the foot of the mountain.