K participated in this training. It was minus 8 degrees Celsius at the Bifuka Pass. He's going to test a new equipment: ski goggles with heating lenses. The first attempt of wearing ski goggles during the long climb was complete failure (cf. Mt.Tokachidake 8). Without proper anti-fog system, it's impossible to use ski goggles during the climb.
He started climbing at Moshiri. He turned on the heater's switch of goggle lenses.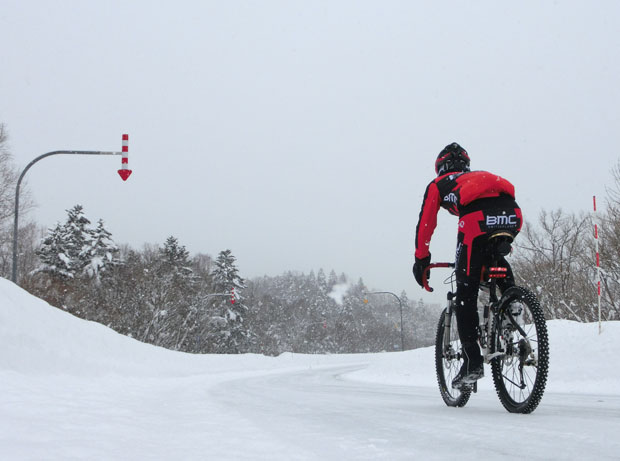 A snow plough made a round-trip between the foot of the mountain and the summit of the Bifuka Pass 4 times! Isn't it a little excessive although this region is one of most snowy regions in Hokkaido?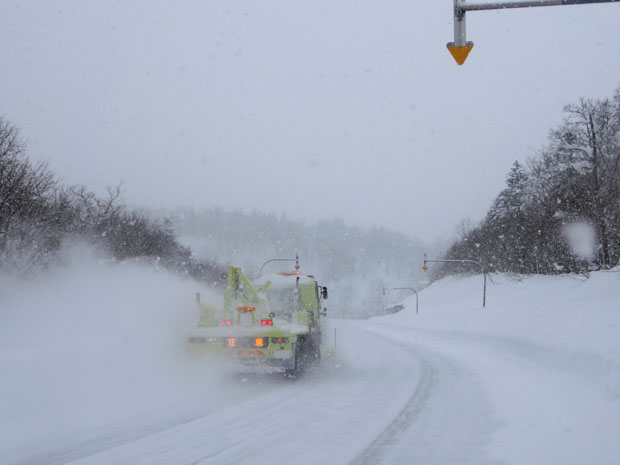 During the climb, the heating lenses get fogged in a fraction of a second after the expiration. But it's gone soon.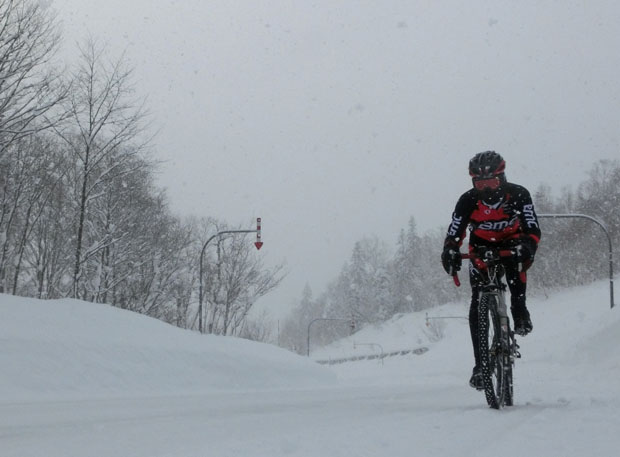 Entering the avalanche zone. On the sign, it's written: Attention to avalanches! It's still December. So we don't have much snow yet. Therefore, anti-avalanche facilities are enough to prevent the avalanches. But we guess, at the end of the winter, snow might climb over the anti-avalanche fences. You should pay attention if you train on this route.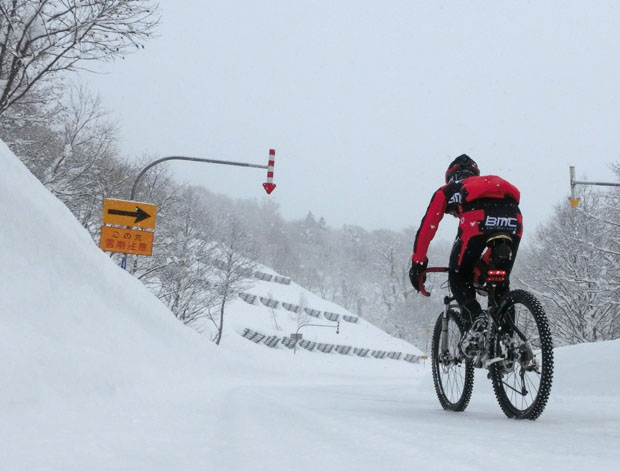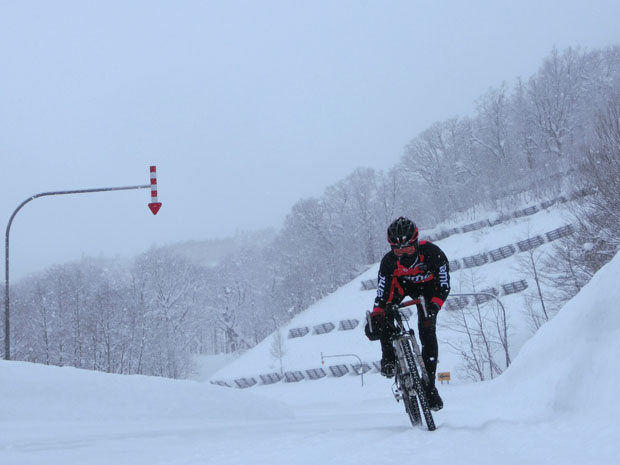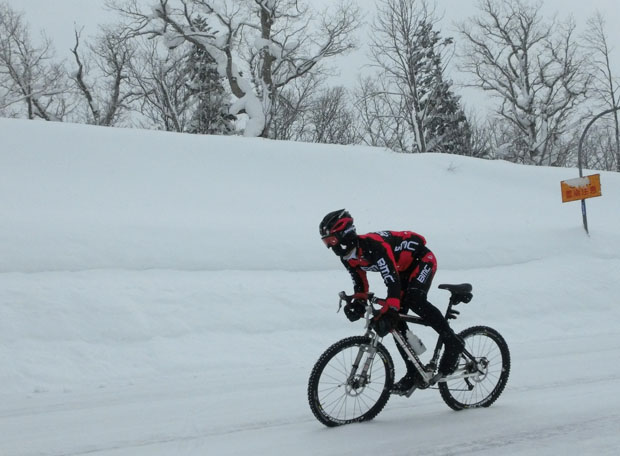 Sprint to the summit. On the sign, it's written "city of minus 41.2 degrees Celsius". Horokanai is one of the coldest cities in Japan. The average temperature is lower than that of Rikubetsu (known as the coldest city in Japan). This day is an extremely hot day for Horokanai.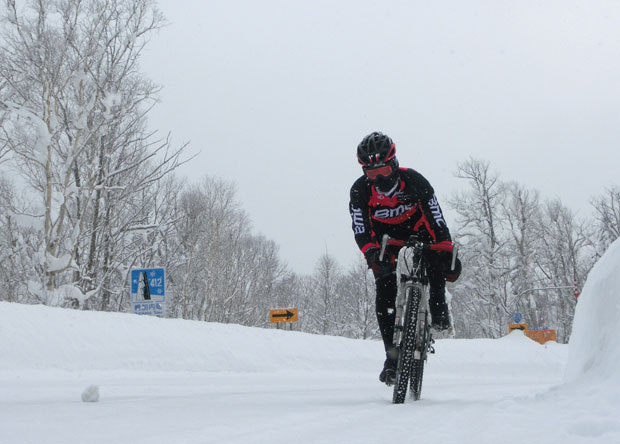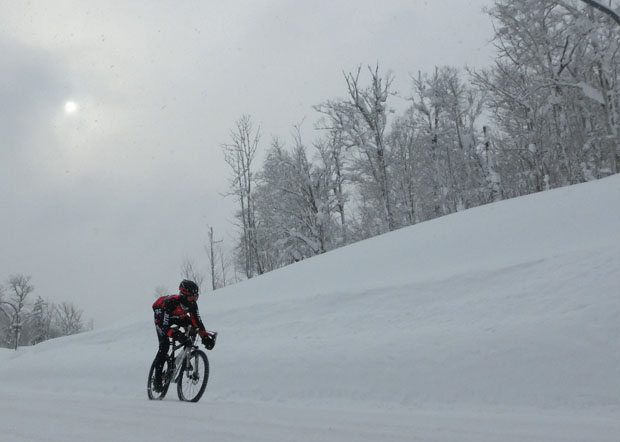 Passing the summit of the Bifuka Pass.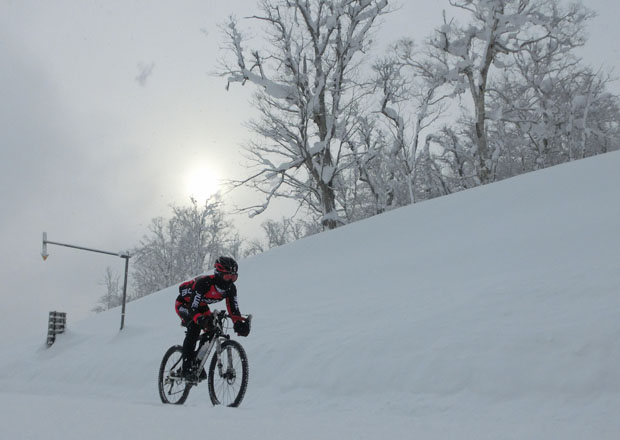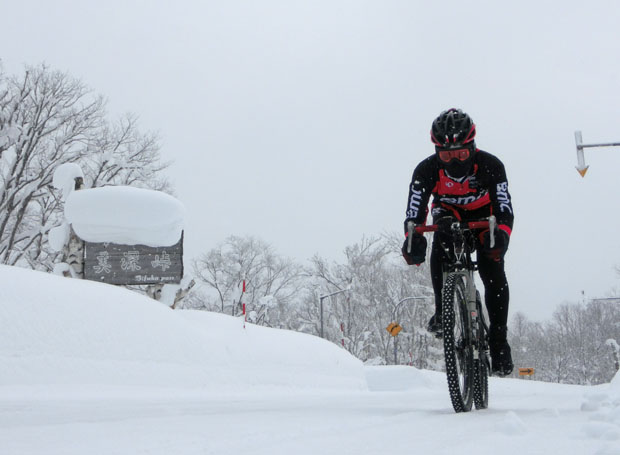 The summit of the Bifuka Pass.
This region is one of the coldest regions in Japan and most snowy regions in Hokkaido. He thinks this region has potential of becoming the capital of snow cycling and other winter sports.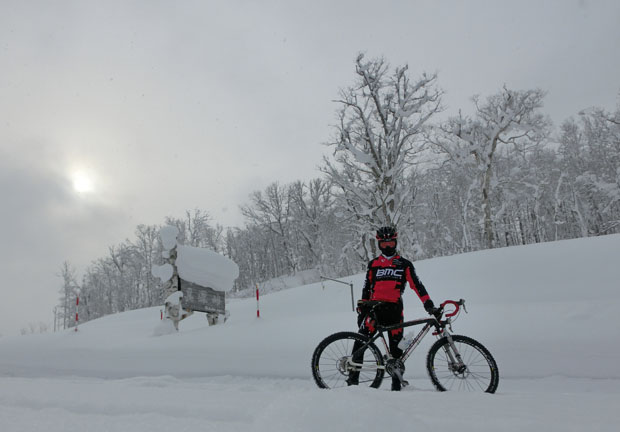 The descent. It's not steep so the velocity doesn't attain 60km/h. It's always around 50km/h.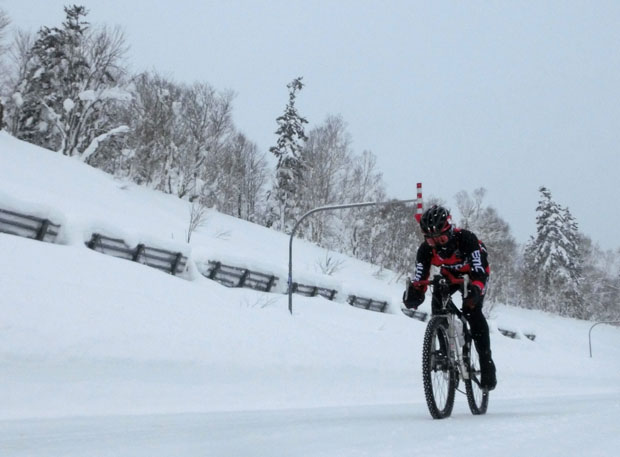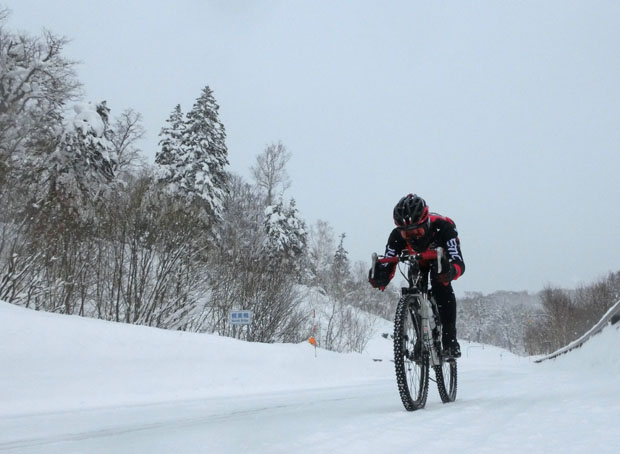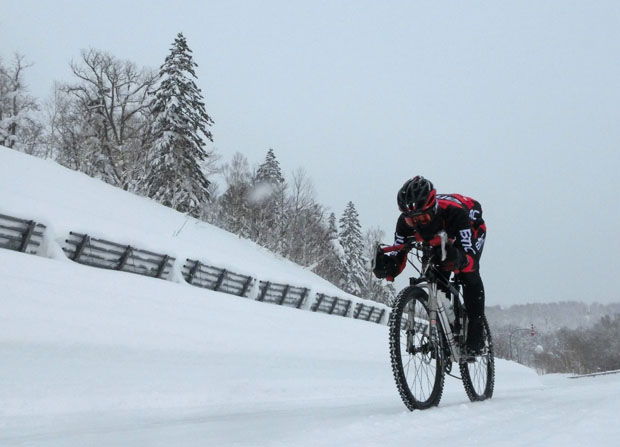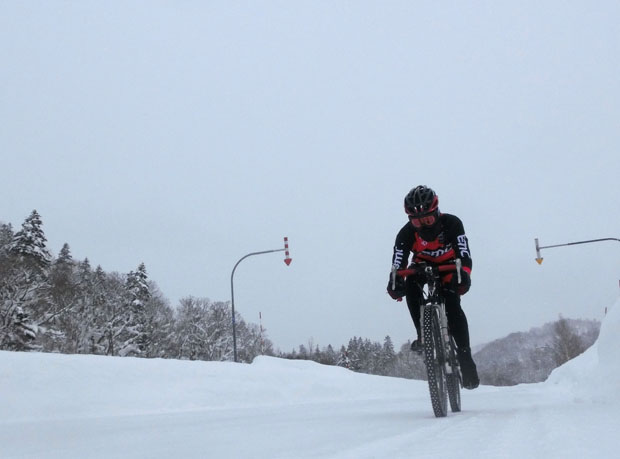 Because of the high temperature, he couldn't effectuate satisfying test of new ski goggles.