He commenced his training in the early morning.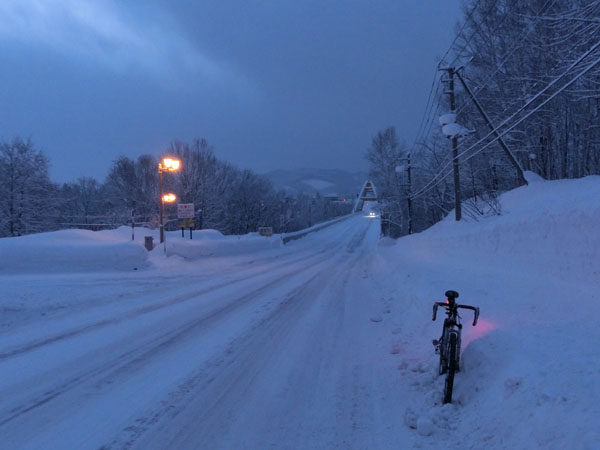 The traffic was busier than expected as many cars were headding for ski stations.
Entering the Niseko-Panorama Route. It's written "The road is snow removed up to the Goshiki Hot Springs".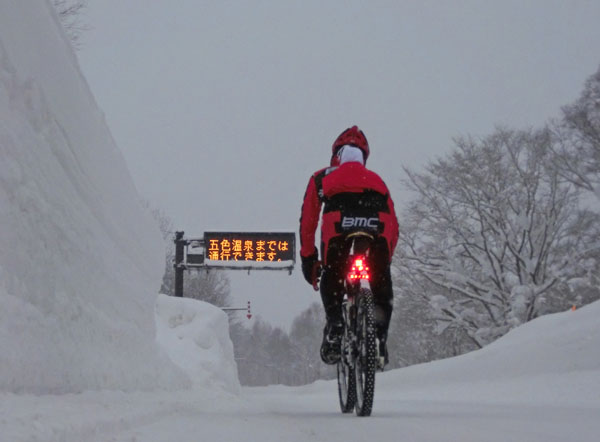 It displays "The routes to Iwanai and Kutchan are closed during the winter".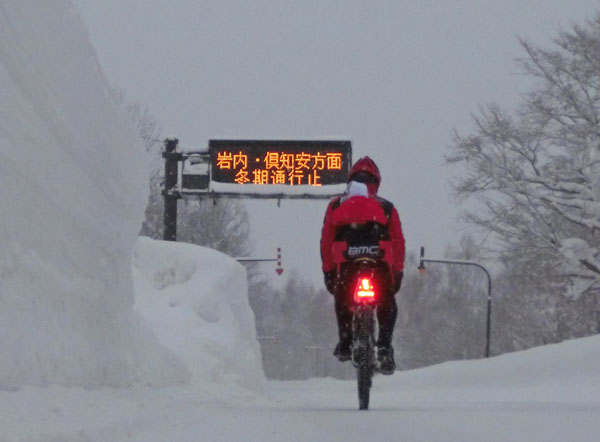 We have more snow than normal Junuary.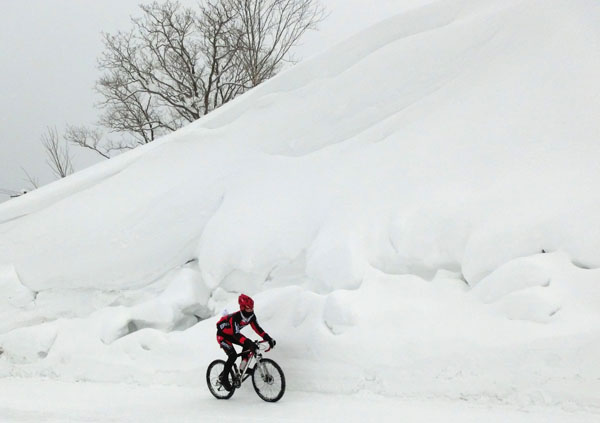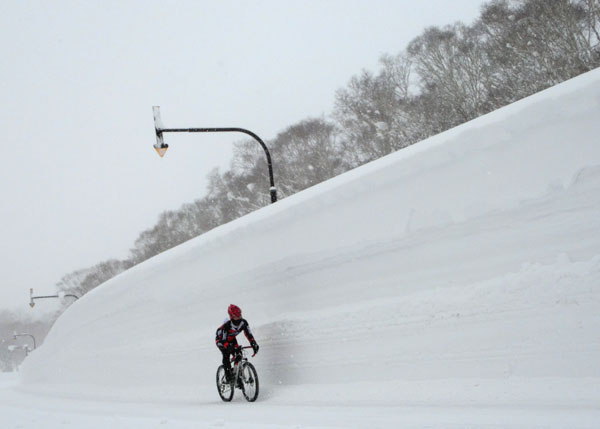 After passing the bifurcation, the road was an alternating one-way traffic due to constructioins and snowploughs were approaching. K was asked to stop in order to let snowpoughs pass.
The sign says "attention to avalanches".
The snow surmounts the anti-avalanche fences.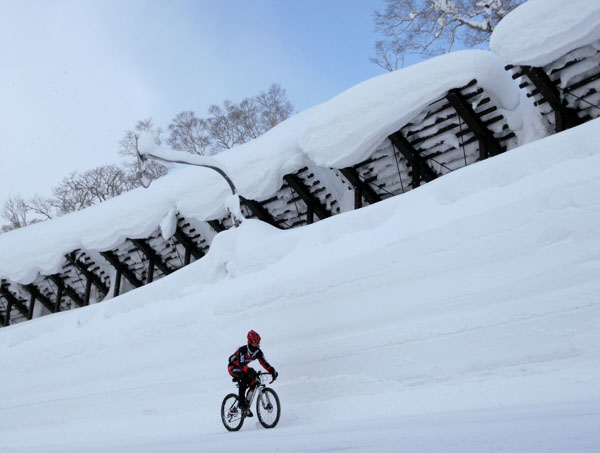 From time to time it snows hard. But only for a brief moment, the Mt.Niseko-annupuri shows up.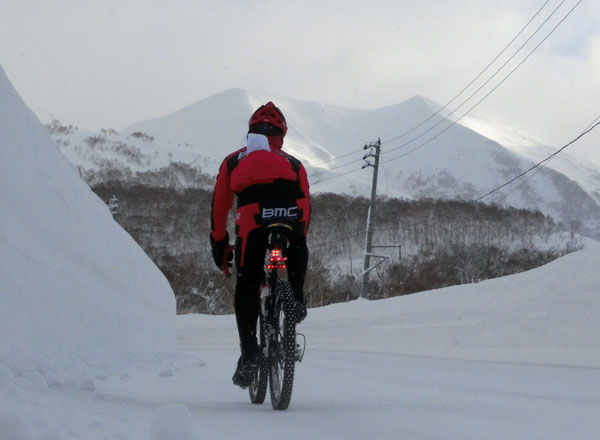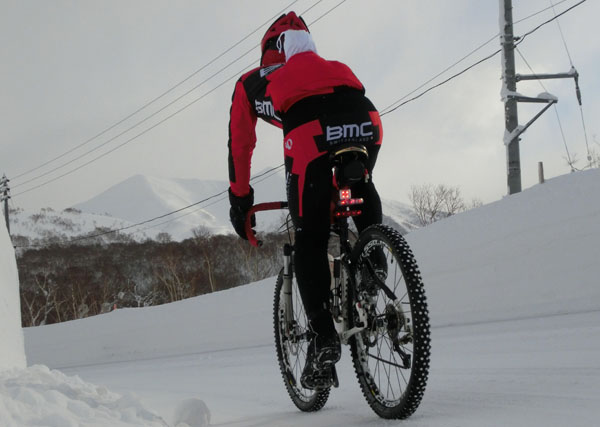 In the covered road as well, the alternating one-way traffic was effectuated due to some construction works.
Final climb to the summit.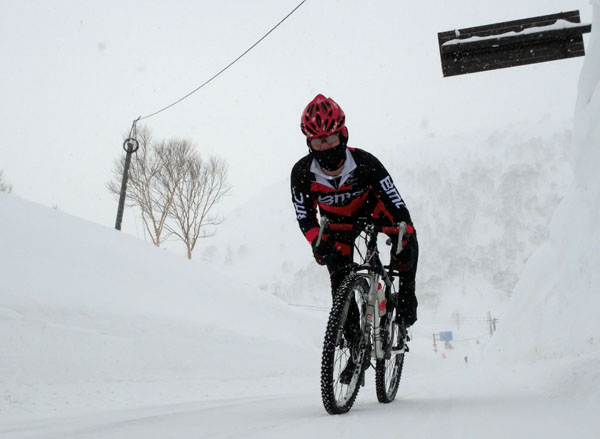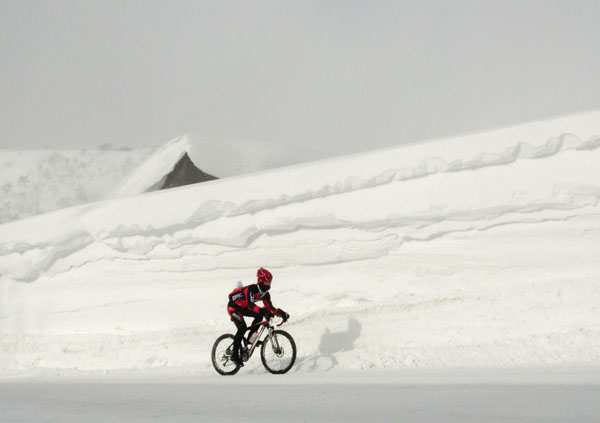 Descent.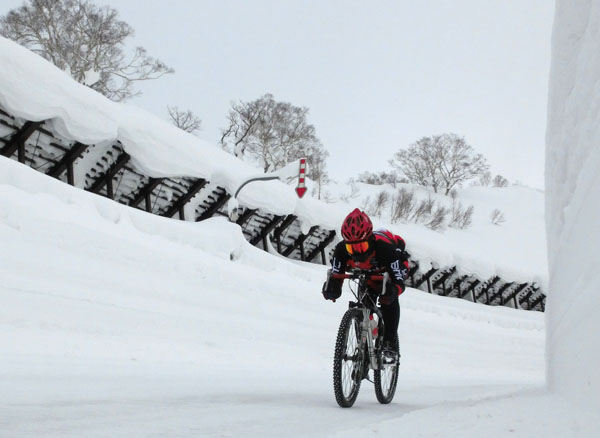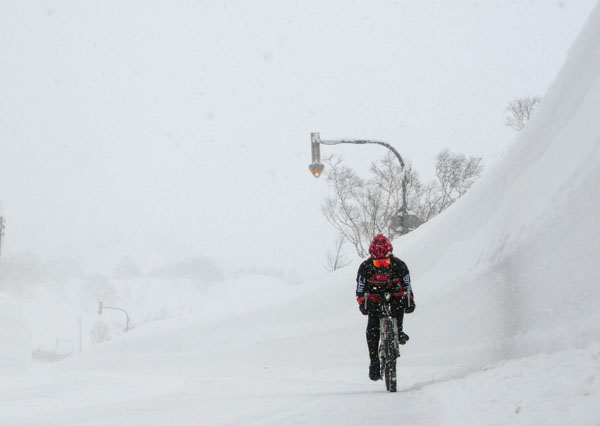 From time to time, the snowfall becomes hard. But doesn't last long.
The quantity of snow in this region is amazing.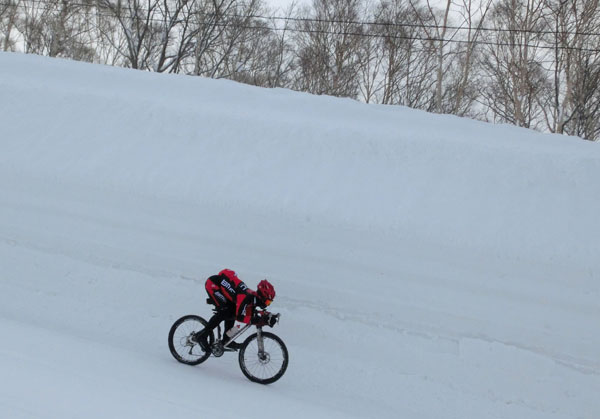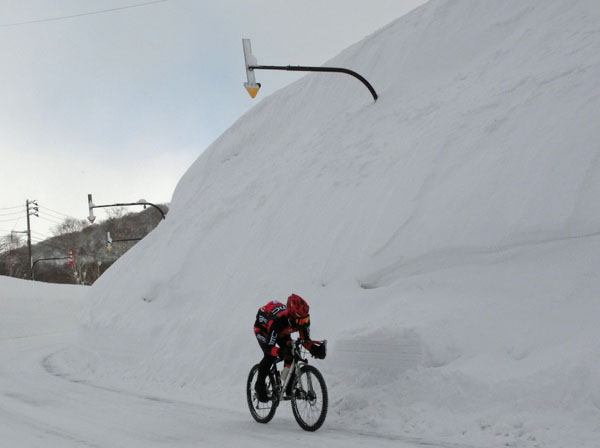 The traffic was also alternating one-way due to some snow removal works on the Niseko-Ohashi Bridge.