K
participated in this training. It was minus 17 degrees Celsius at the Tokachidake Hot Springs (Tokachidake Onsen) and minus 21 degrees Celsius at the KTV (katabatic valley). The travelled distance was 25km. The maximal speed was 72.5km/h.
It was minus 21 degrees Celsius at the foot of the mountain because of a radiative cooling.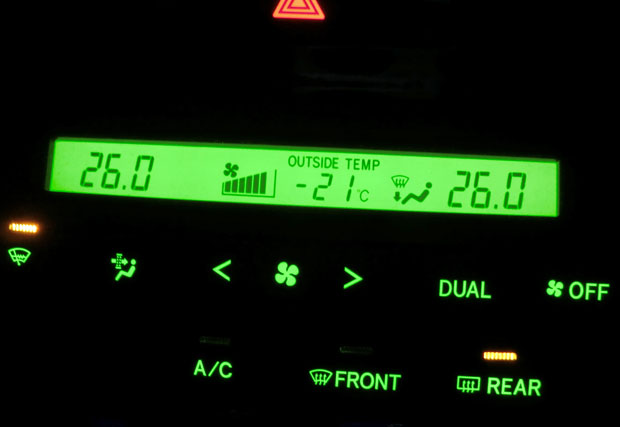 The upper end of the ground inversion layer was found at the altitude of 400m. It's much lower than unsual.
The snow on the road is well compacted.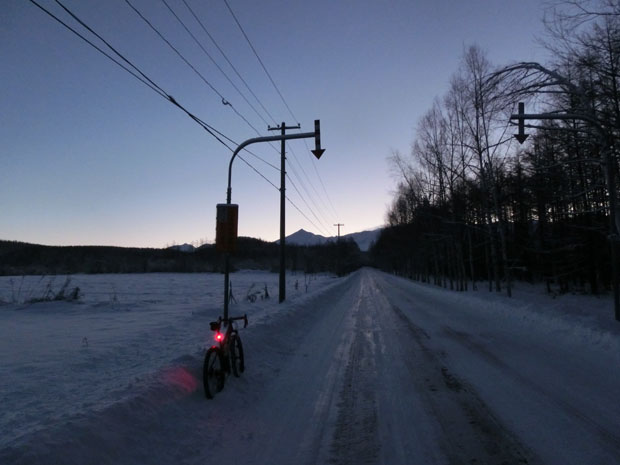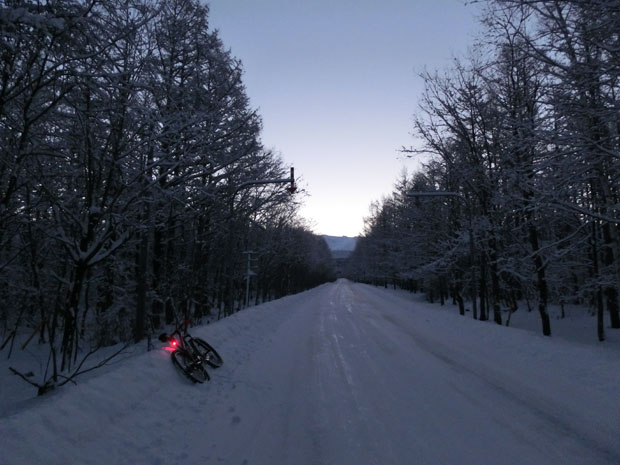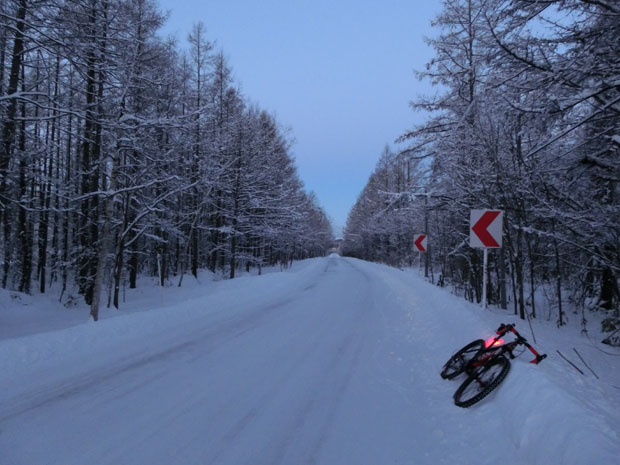 The Mt.Tokachidake and its smoke.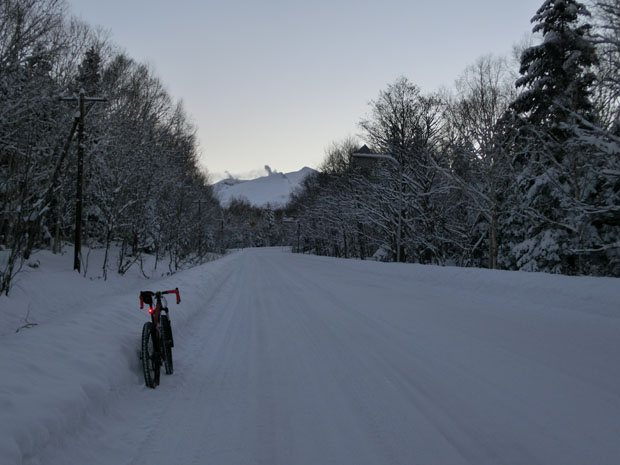 The front surface of jersey is completely frozen above the altitude of 700m.
The surface of cyclo-computer's display is rimed above the altitude of 800m.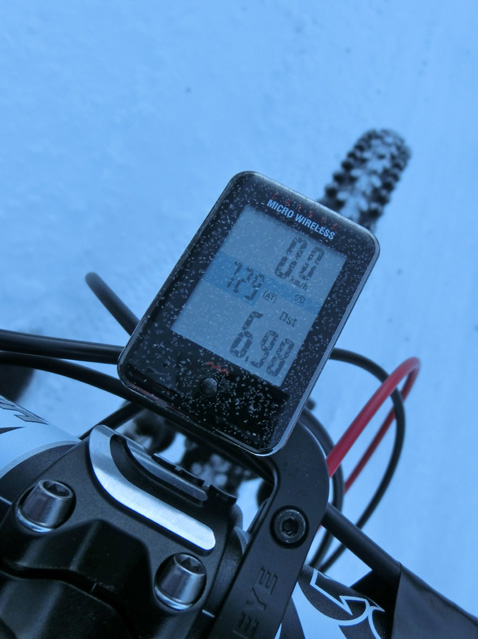 The sun is beginning to lighten the Furano Basin. The super-cold air is penetrating the gloves above the altitude of 900m.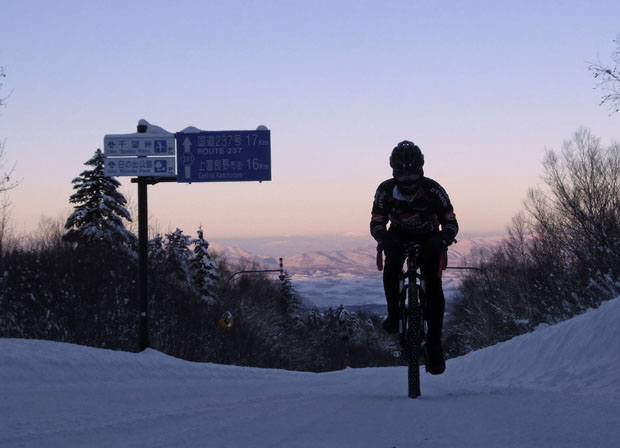 The Mt.Furanodake (Mt.Furano).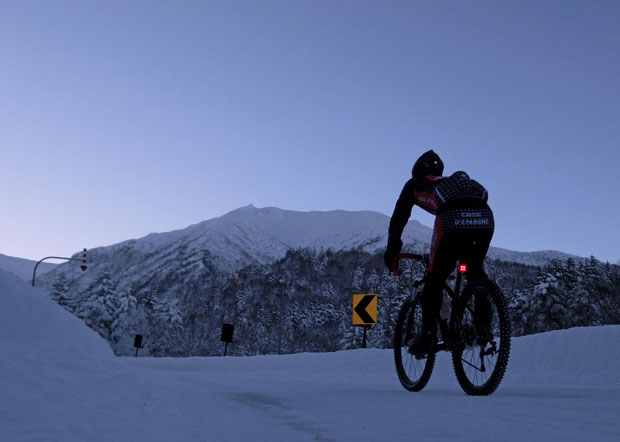 Entering the KTV, the temperature goes down rapidly.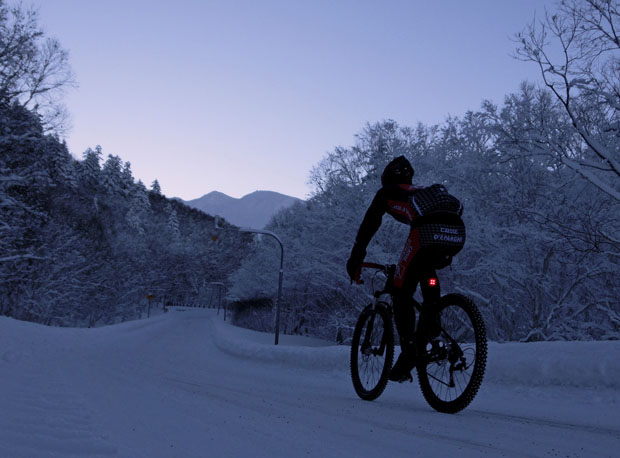 Quitting the KTV, it becomes abruptly warmer. Then the hard rime on the display of cyclo-computer is gone. But the bottle's content is now completely frozen.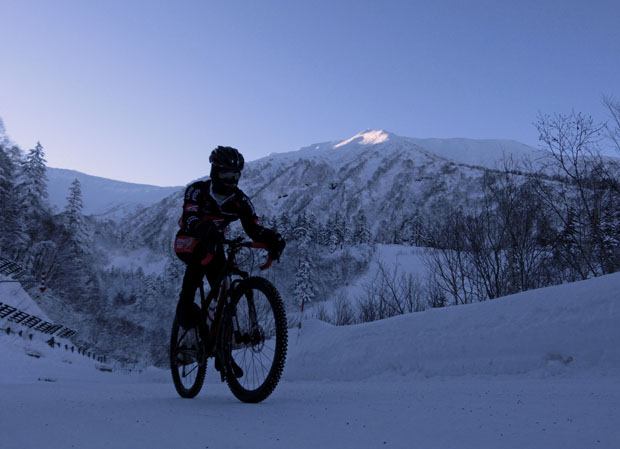 He does long sprint training at the altitude of 1200m where the road is not so steep.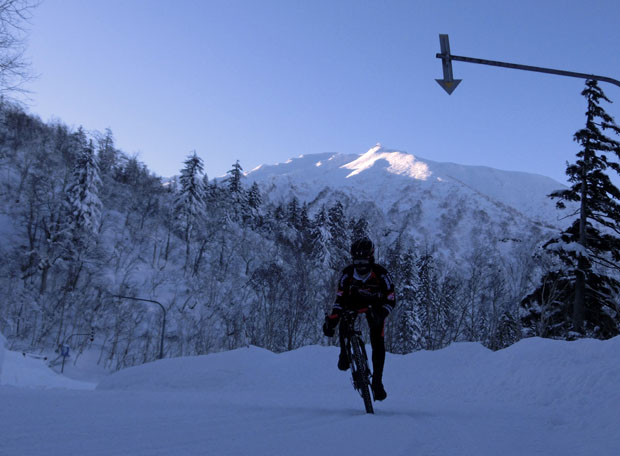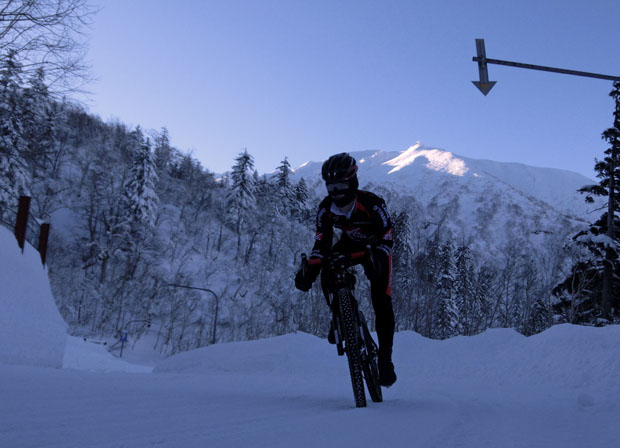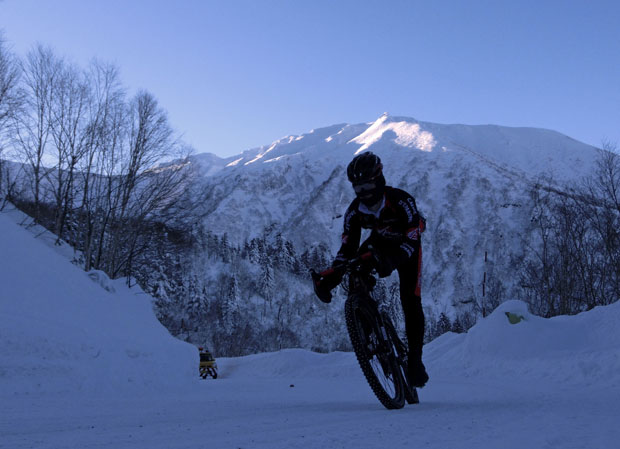 Compilation of pictures of usual interval sprint training.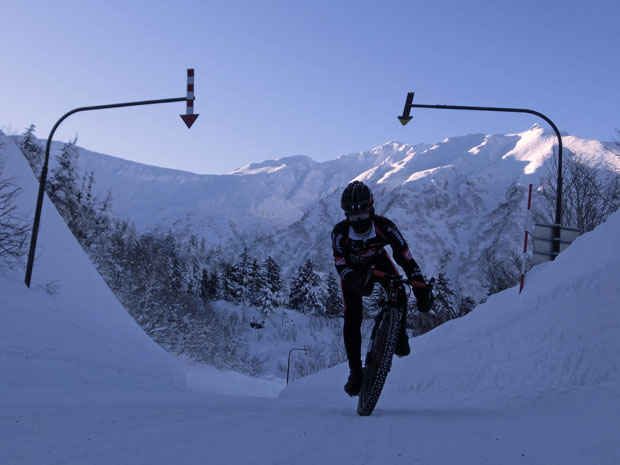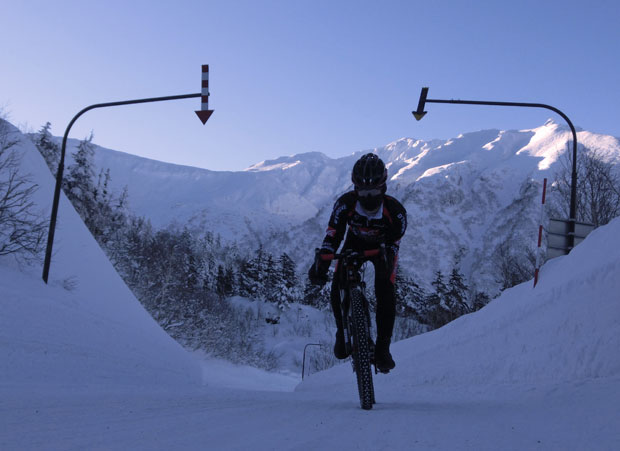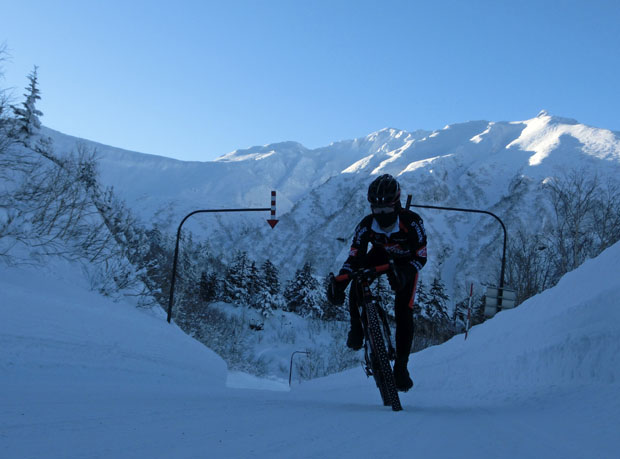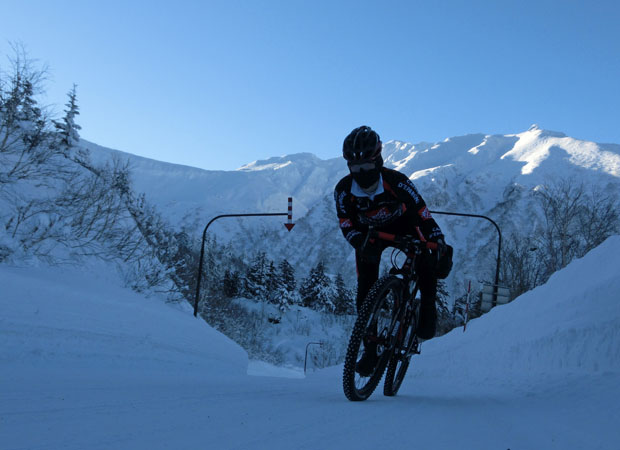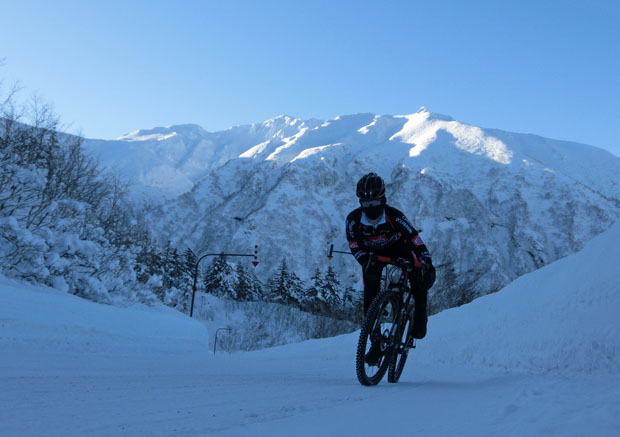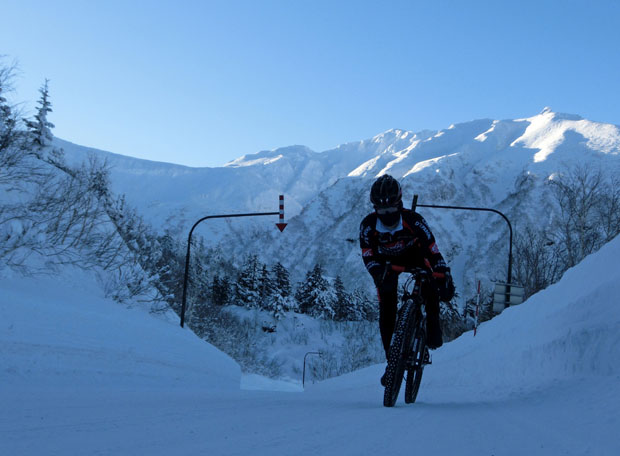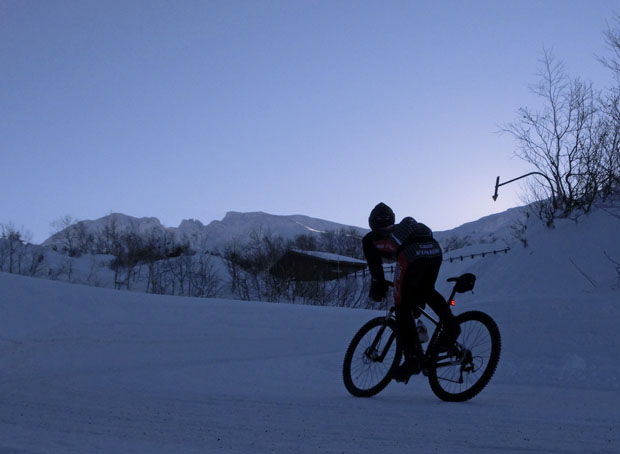 Taking a rest for a while.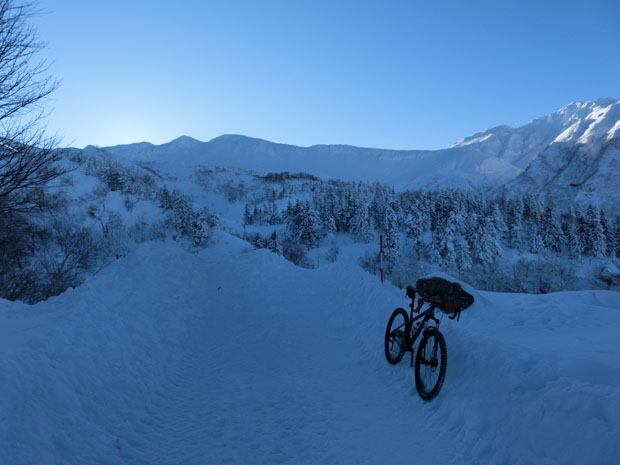 The Mt.Furanodake (Mt.Furano).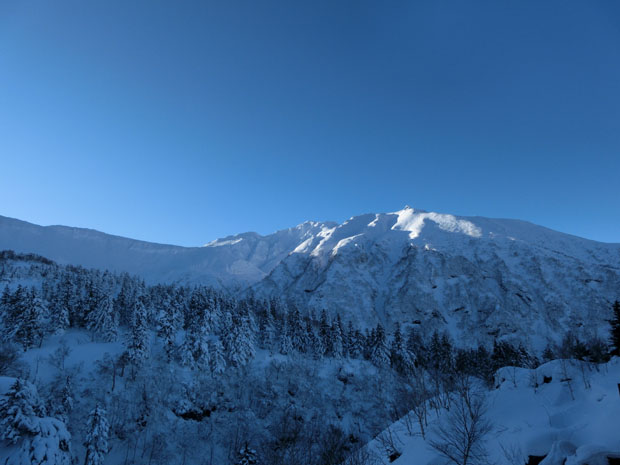 The Mt.Kamihorokamettoku and the Mt.Sanpo.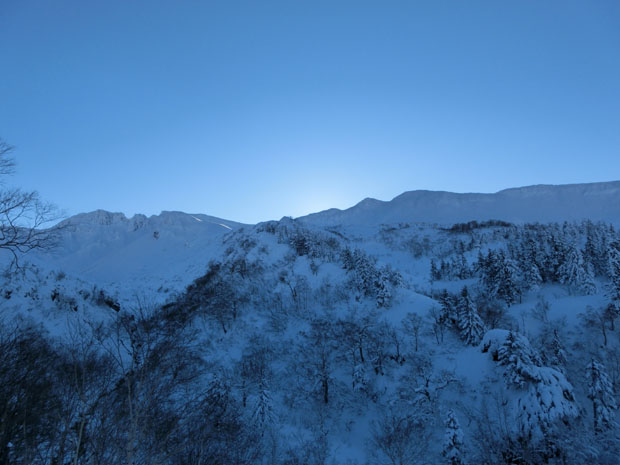 The Furano Basin.
Resuming the interval training.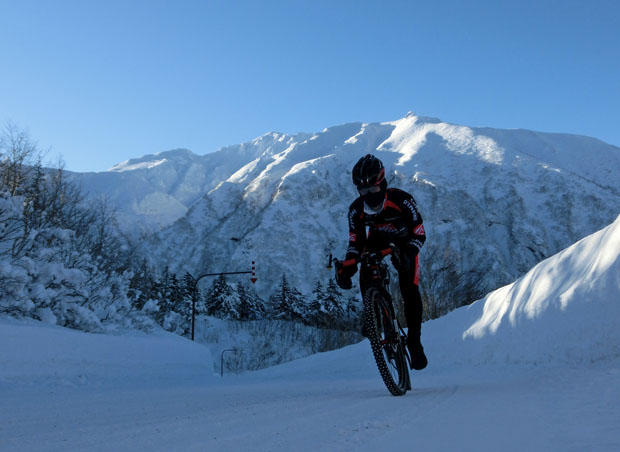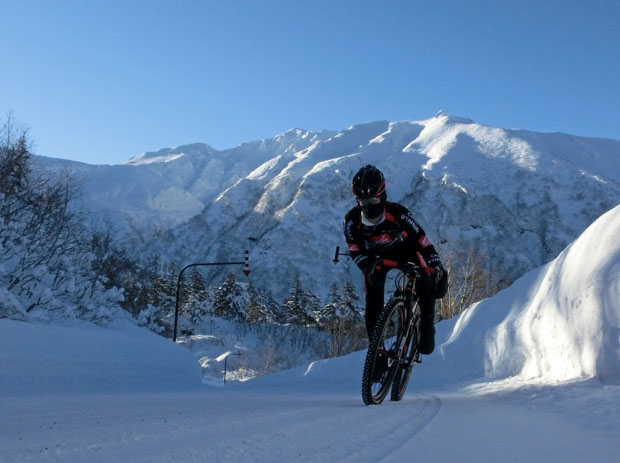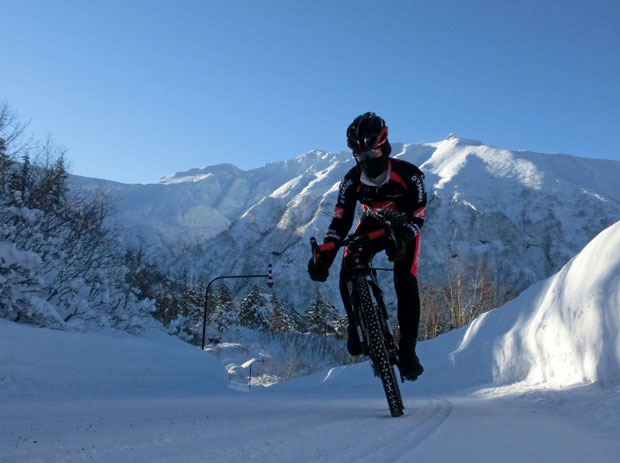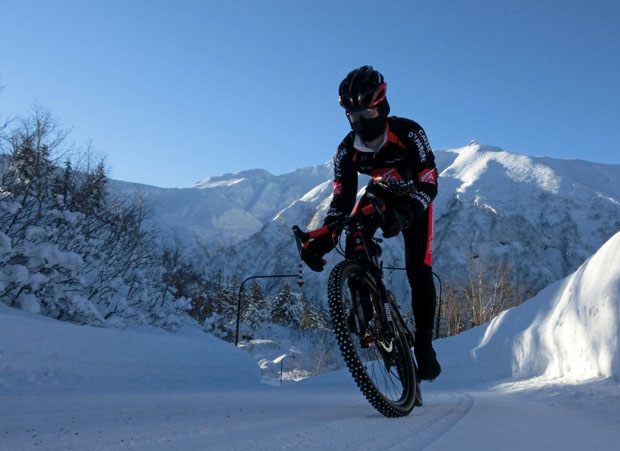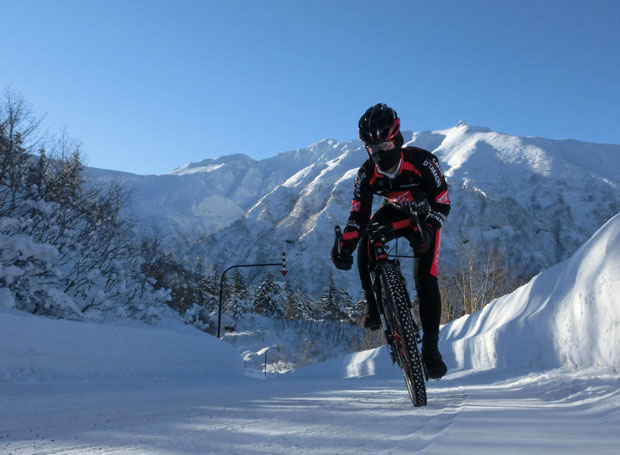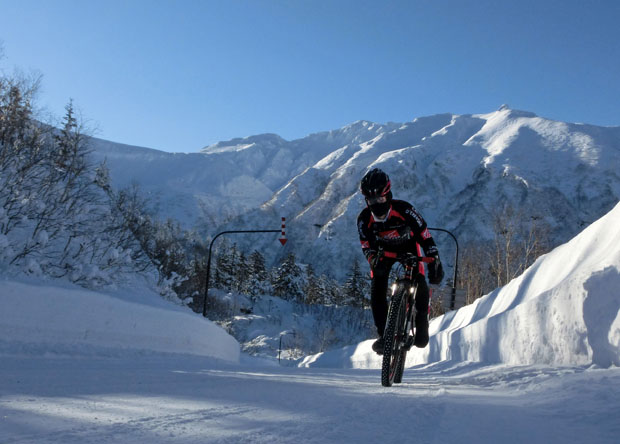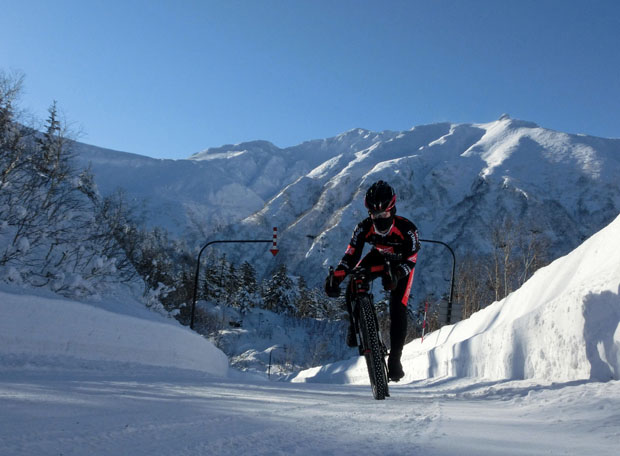 Taking another rest he takled with the bus driver on the regular route whom he knows long time.
Resuming the interval.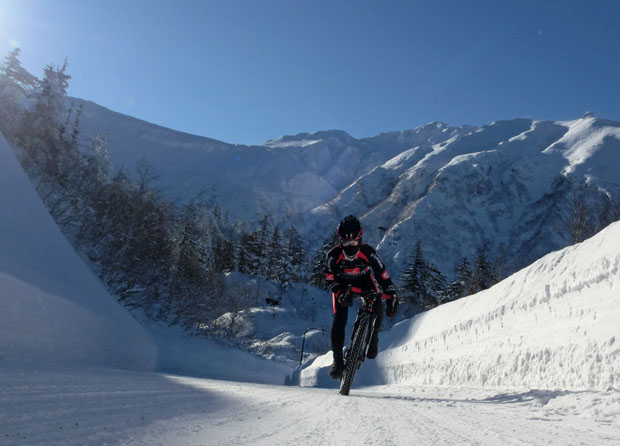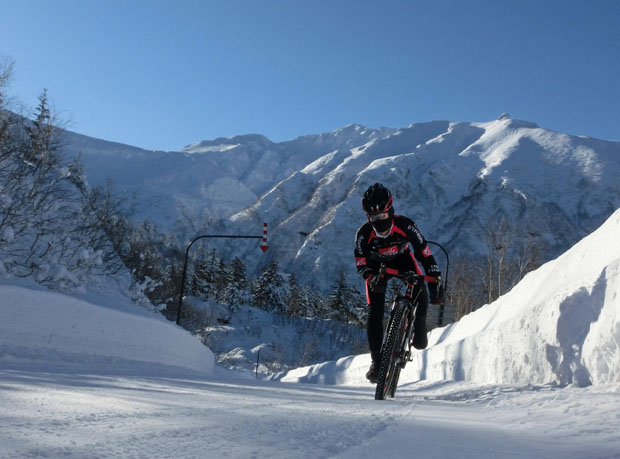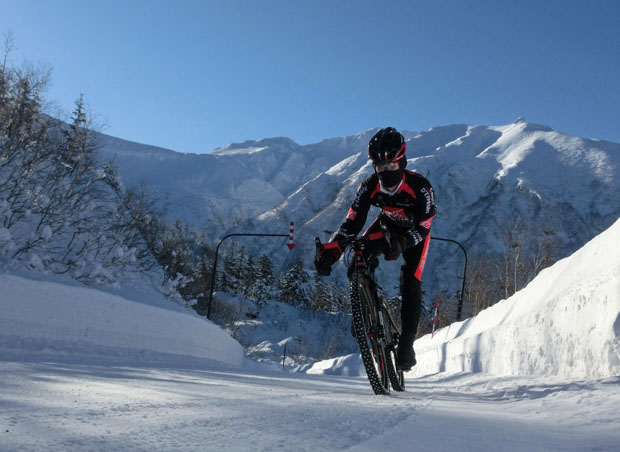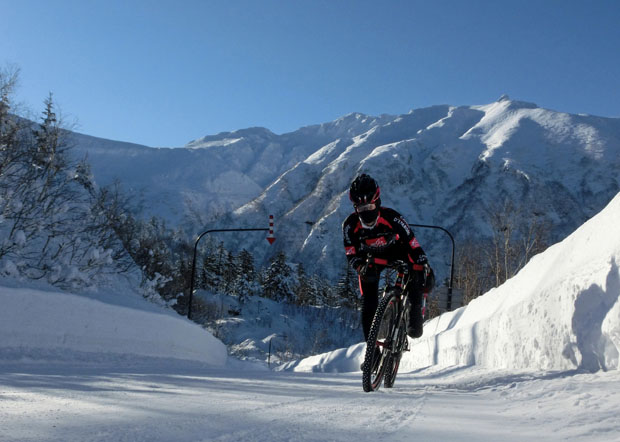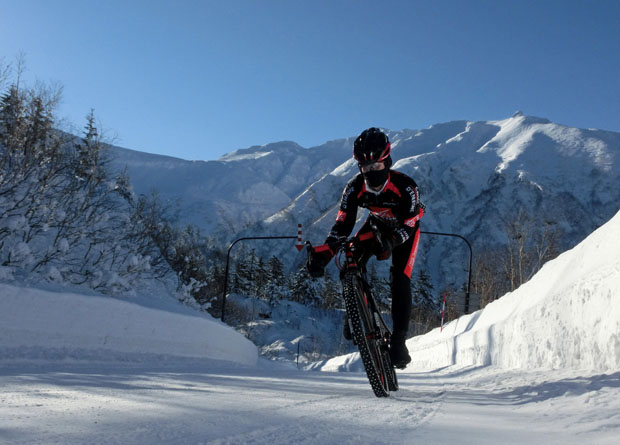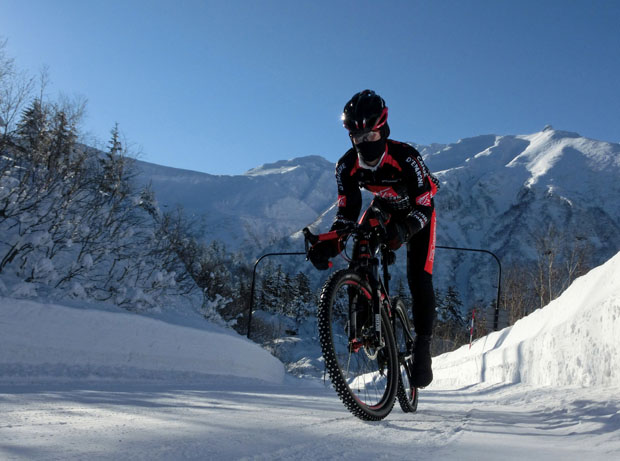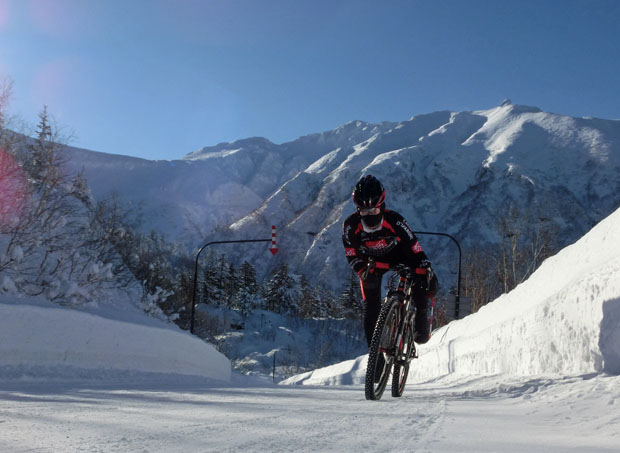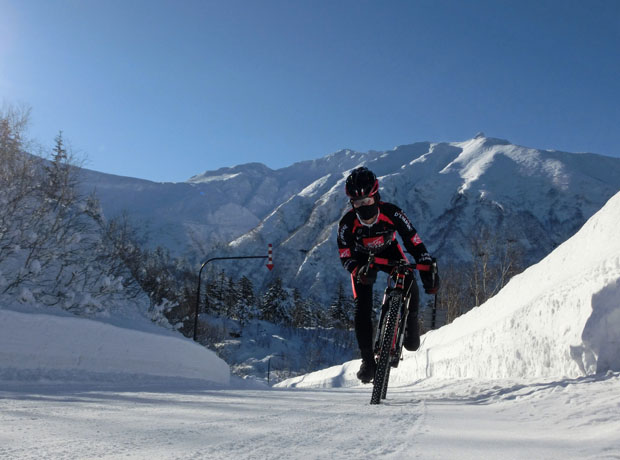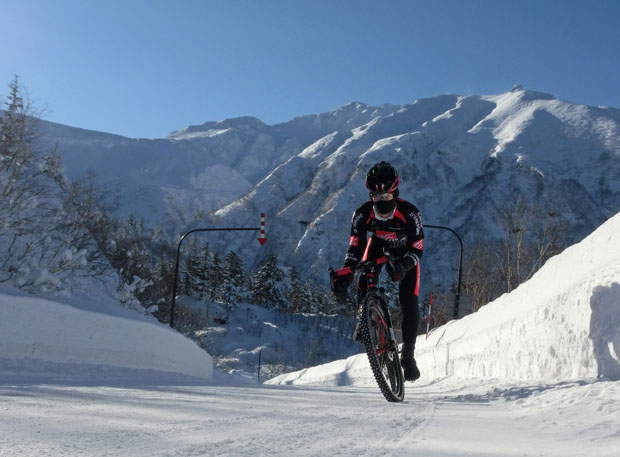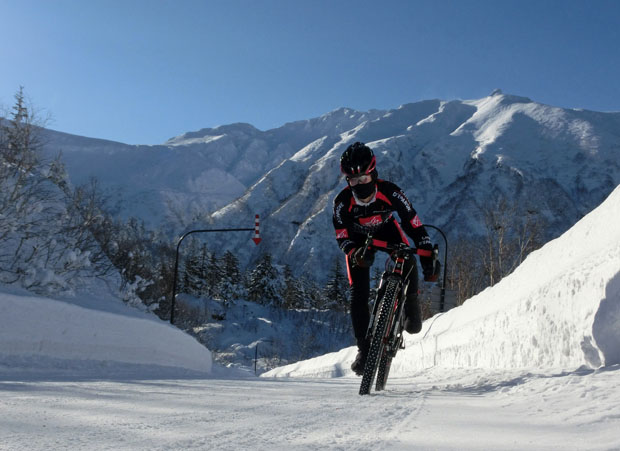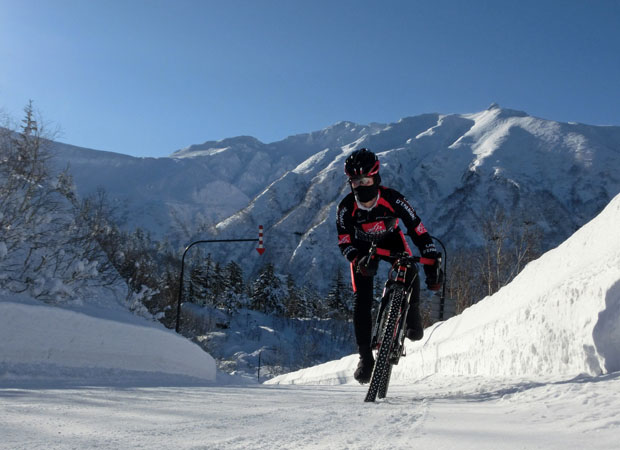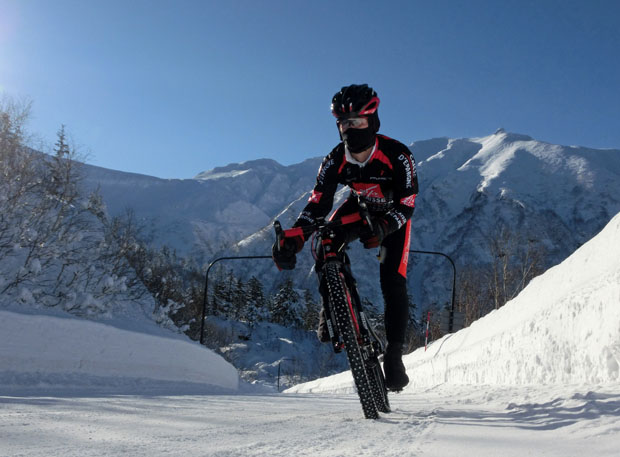 After preparing for the descent, he did sprint training once in order to keep warm before the descent.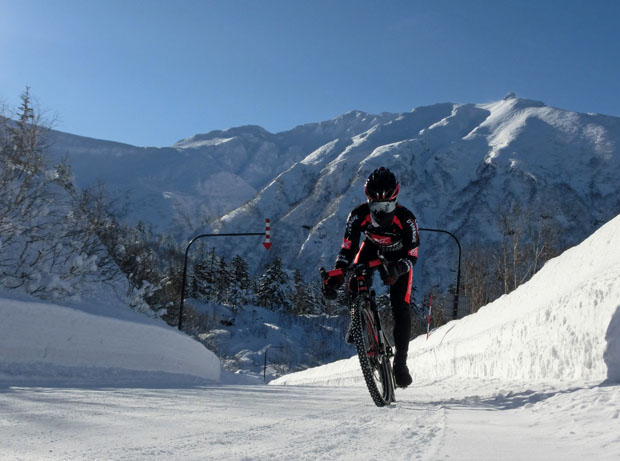 The ski goggles reflect the shade of bike.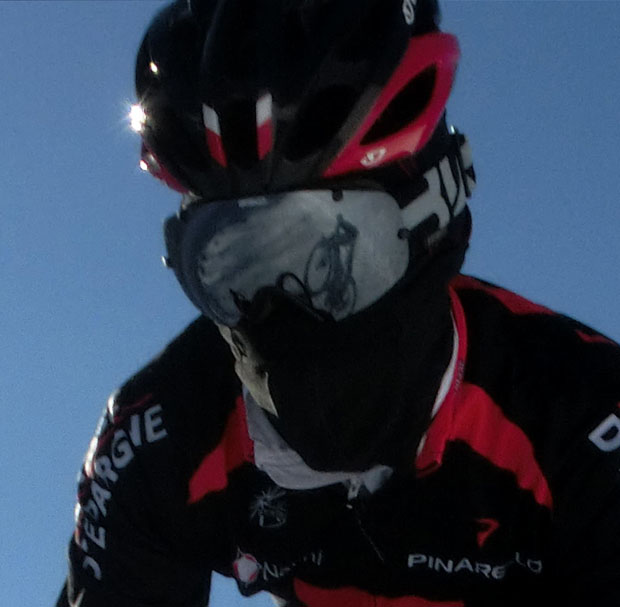 As the road surface condition is good, the descent is really smooth. The average speed is around 60km/h.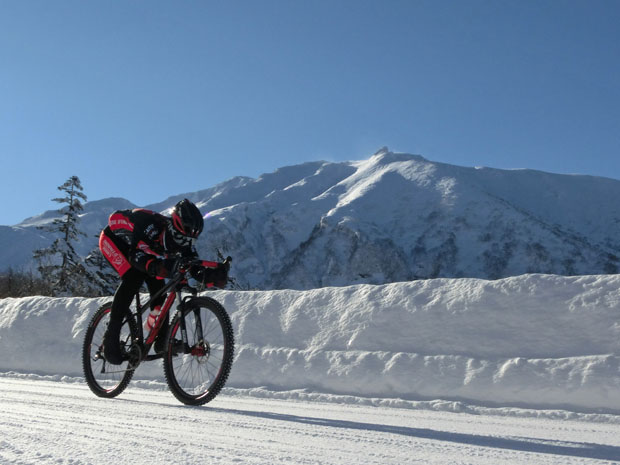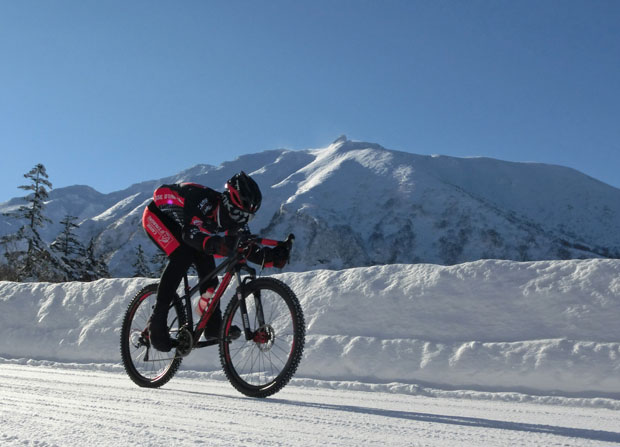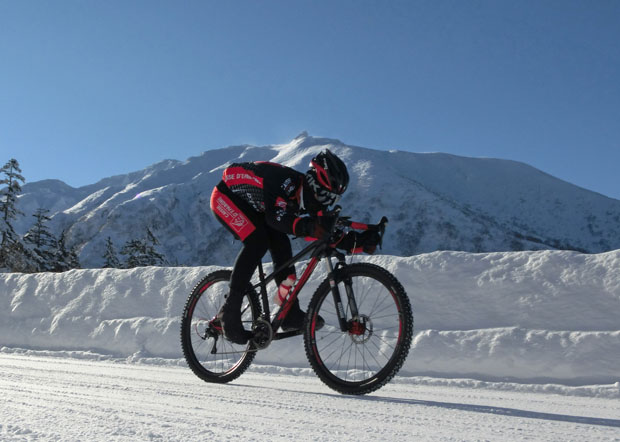 However, the snow on the road was muddy at the hairpin corners at the altitude of 600m because of too much snow melting agent. He had to slow down passing those corners.