K participated in this training. It was minus 3 degrees Celsius in Shinshinotsu. Shinshinotsu is known for a lot of snow. However, this season, you have very few snow there. This season, the regions under the influence of Ishikari Bay micro-depression have much fewer snow than usual. Moreover, the temperature minus 3 dgrees Celsius is too high for Shinshinotsu. As the temperature is too high and you have too few snow, we are not content with snow quality.
At first, he left Shinshinotsu crossing the Tappu-Ohashi Bridge and entered Iwamizawa.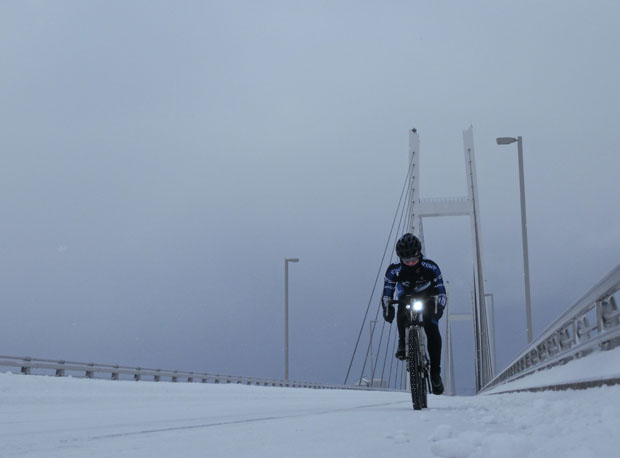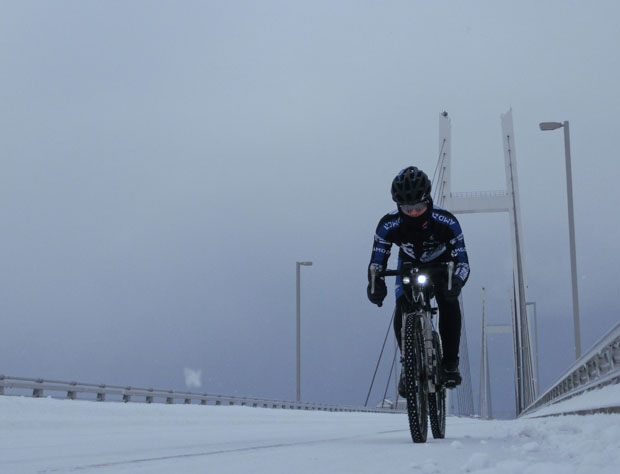 He's doing some interval training at the Iwamizawa side.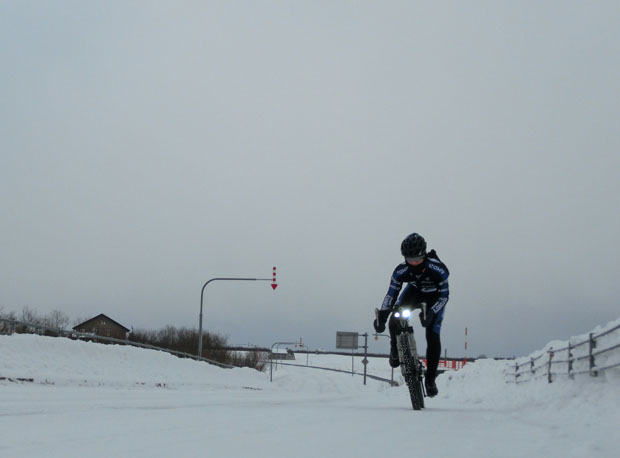 Heading back for Shinshinotsu.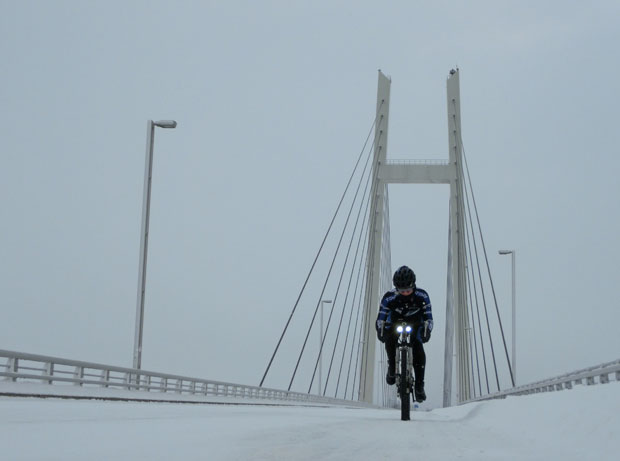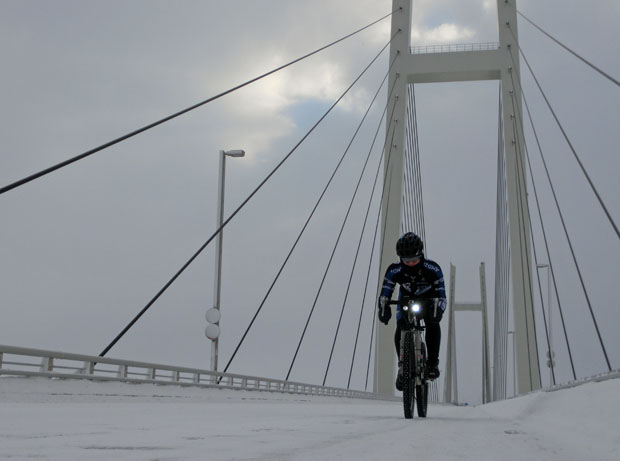 He was planning to ride on this road. But unfortunately, this route is not cleared of snow. C'est la vie.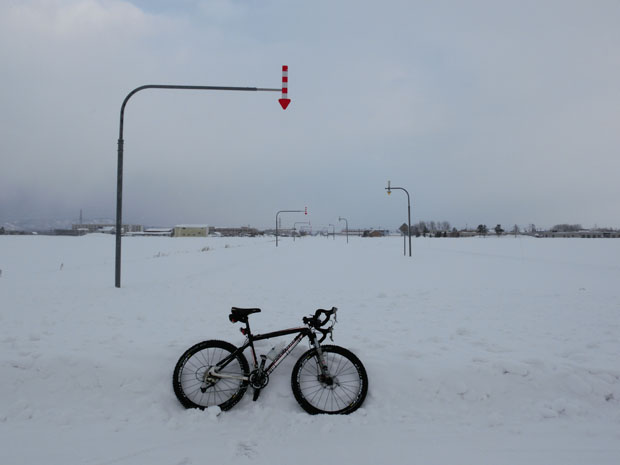 He has to by-pass the route not cleared of snow.