Majority of poeple who live in regions where it doesn't snow might not know what snowdrift is. Snowdrift is an accumulated snow by strong wind. You can often see it in region where wind is strong. Among us,
Tesseract
is the only member who lives in a region where wind is strong. So when he goes to train, he often has to ride cutting snowdrifts like this photo.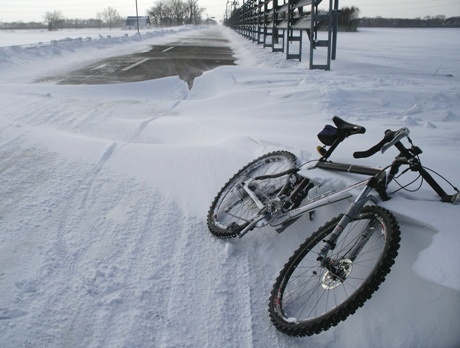 Snowdrift cut by bike tires.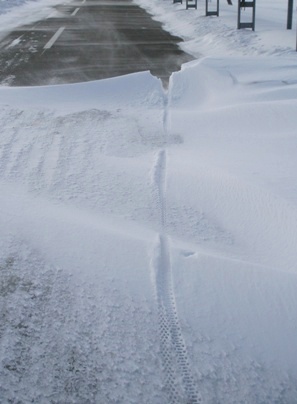 It is fun riding bikes cutting them.