Cairn
and
K
participated in this training. It was minus 6 degrees Celsius at Oyafuru. We are already in the middle of March. The travelled distance was 21.48km.
We entered Oyafuru. The half of the road was covered with snowdrifts.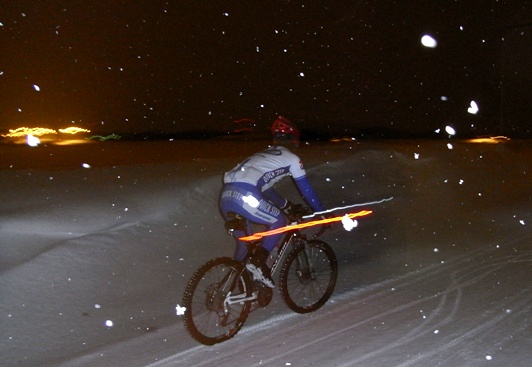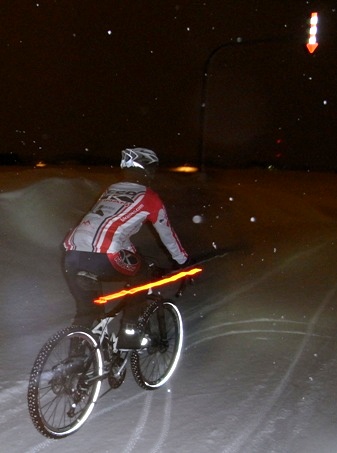 Riding in Oyafuru at night is really fun.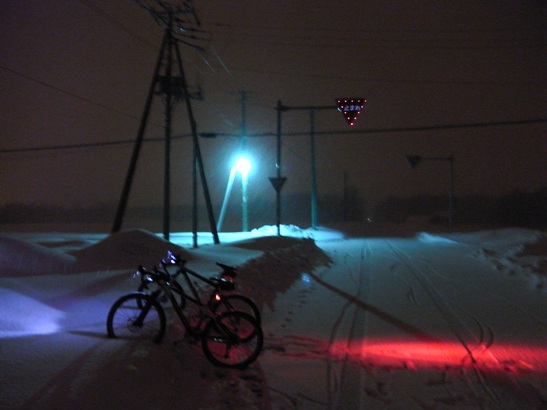 We began to head back for Sapporo.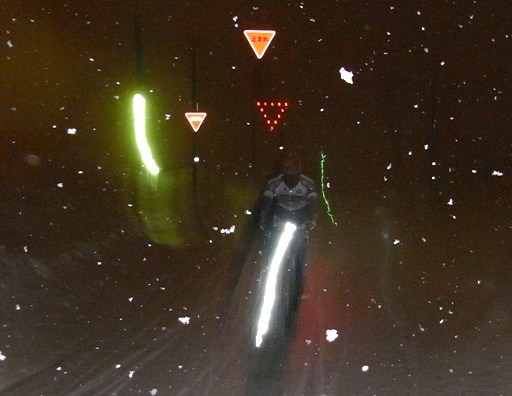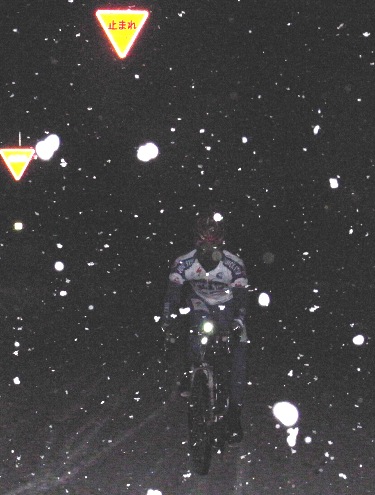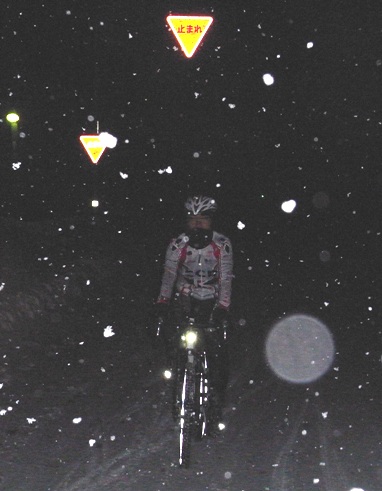 We rode on the National 337 on which the snow is rarely compacted.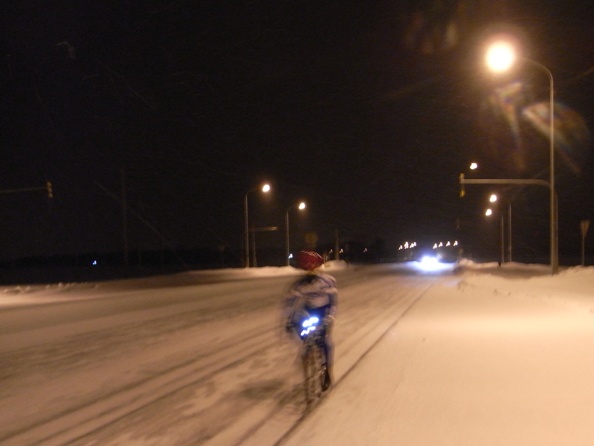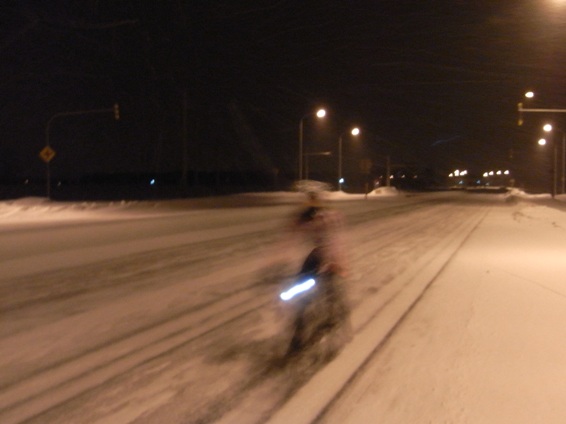 Our road racing bikes for snow.