Off-Season Training Report - Mt.Tokachidake (Mt.Tokachi) 25
K
participated in this training (Tokachidake Onsen). It was 11 degrees Celsius at the Mt.Tokachidake Hot Springs. The travelled distance was 22km. It's the season of autumn leaves at altitudes of between 900-1200m. He came here to see the red and yellow leaves of autumn.
He is climbing between beautiful trees which turned red or yellow. The autumn leaves are really beautiful along this route. In Japan we have custom to appreciate the autumn leaves every year. Therefore, the traffic is very dense this day as many tourists come to enjoy the view of autumn leaves.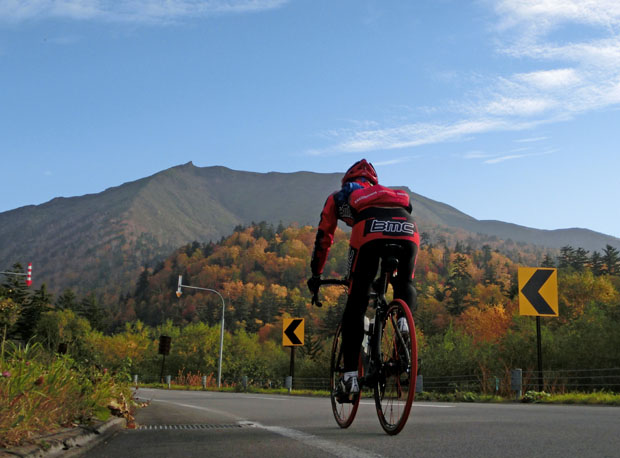 Suddenly an aged woman stopped her car and addressed him:

An aged woman:


Hello. The autumn leaves were really beautiful up there. You are going there? I'm sure you will enjoy it. Good day!





K:


Thanks. I wish you a good day too!

We don't know why this woman addressed him. But we know that the autum leaves are more beautiful up there.

He continues climbing.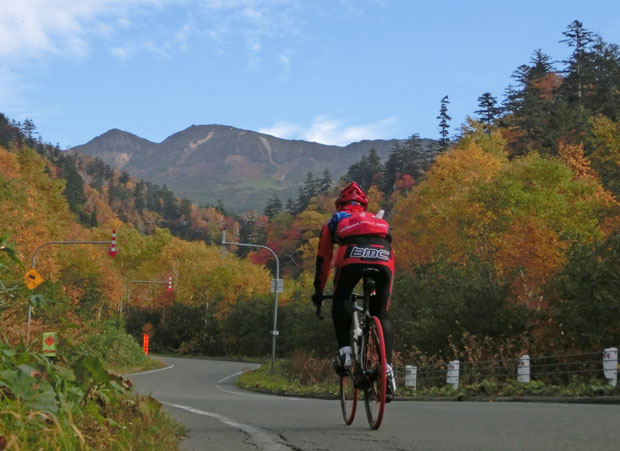 Reaching the most beautiful altitude. You have many colours here.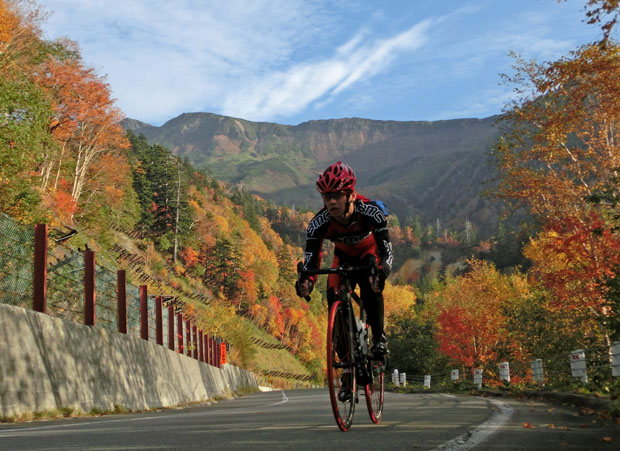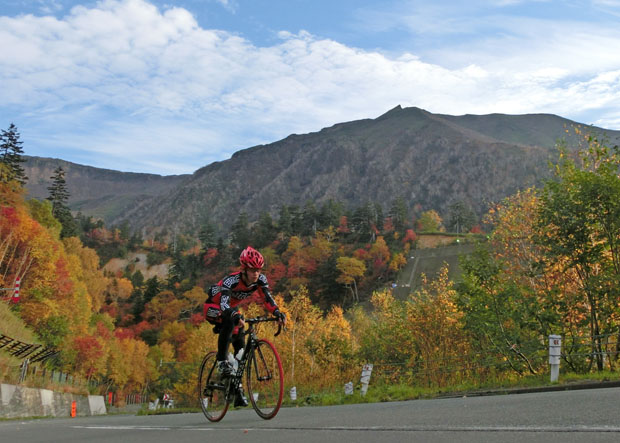 At this altitude, he met a manager of a hotel of the Tokachidake Hot Springs. He talked with her for a while. During the talking, the blue sky was gone. Now the sky is covered with clouds.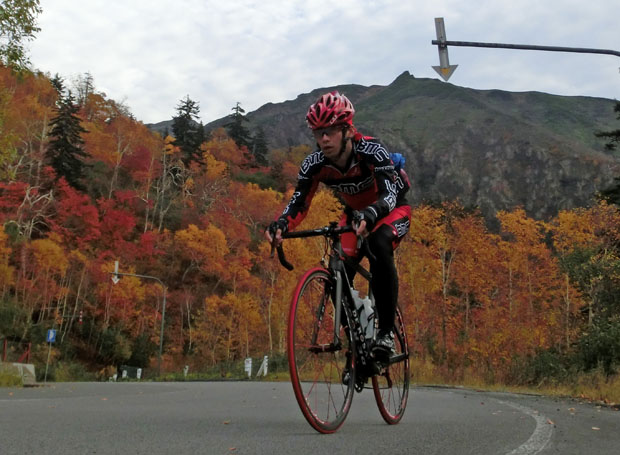 The autumn leaves of this year is more beautiful than the average.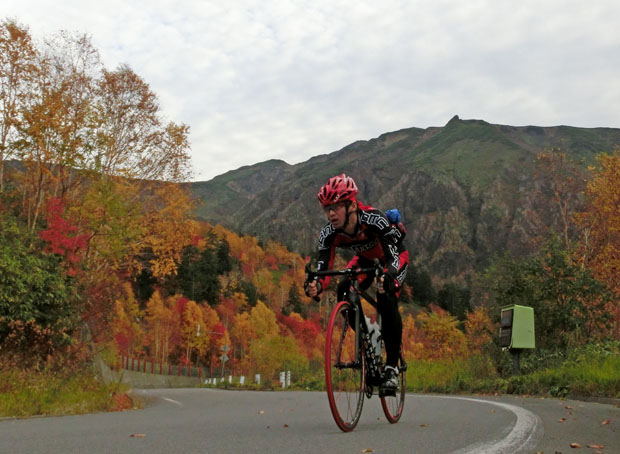 Sprint training up to the summit. At this altitude, almost the tree line, there are very few broadleaf trees.