Trees are covered with hard rime but it's not very distinct. As he doesn't go far, he didn't wear warm. Moreover, it's first time to try the combination of ski googles and face cover on the flat road in a temperature so low.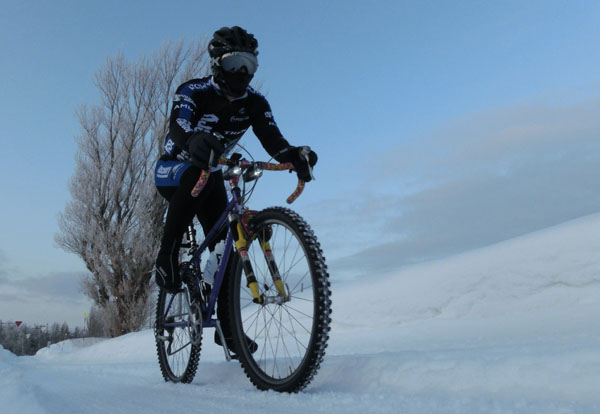 After leaving Yamaguchi in Sapporo, he entered Oyafuru in Ishikari. The inside of the goggles is fogged and frozen.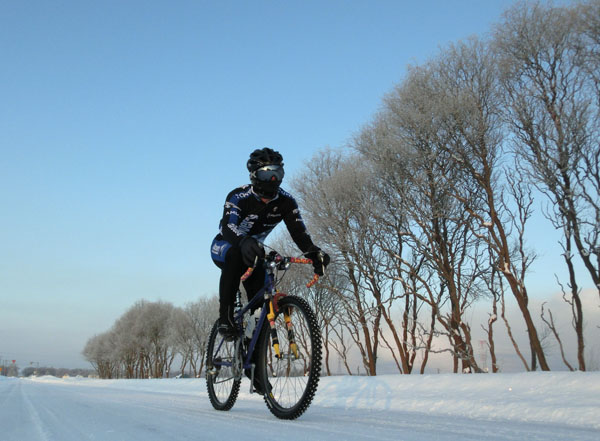 However, the sunrise saved his goggles. The heat from the sun melted the frozen fog.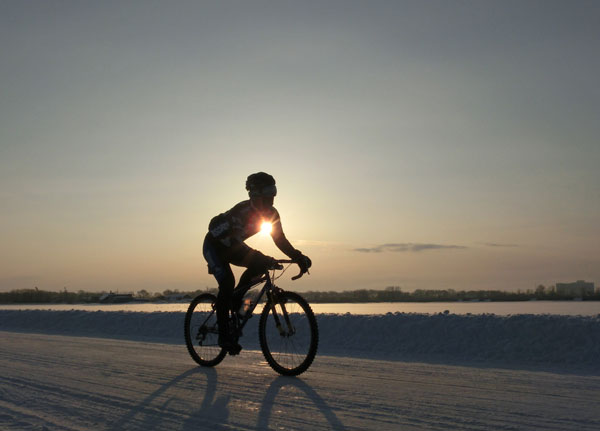 The moon is still shining and we see the Bannaguro-Ohashi Bridge under the moon.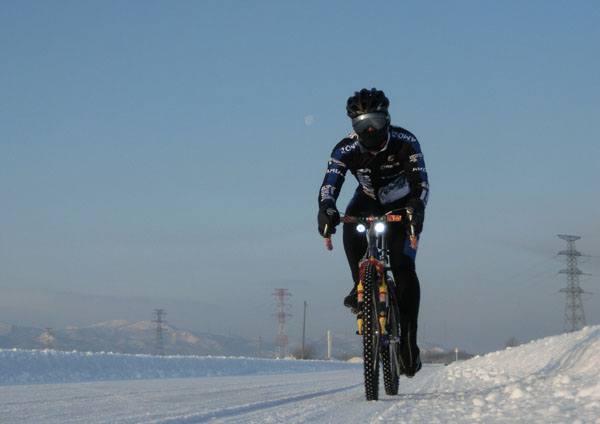 The Mt.Teine.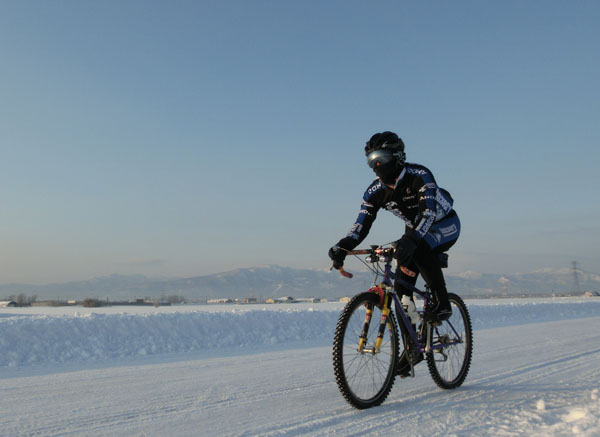 He is still testing the taillamp of Knog (cf.
Mt.Tokachidake 28
).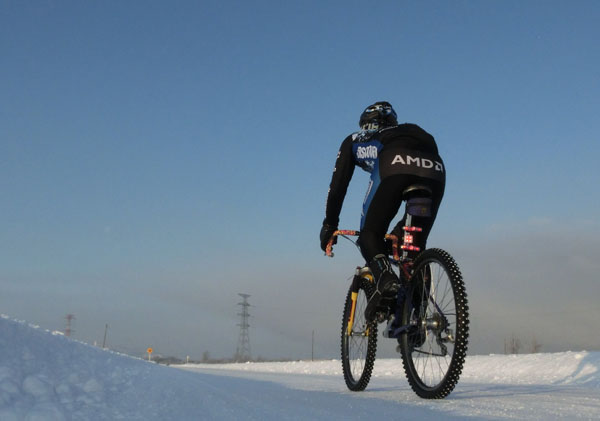 Heading back for Sapporo.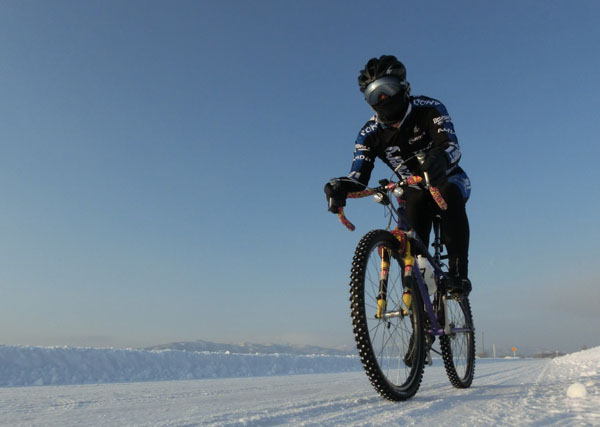 Hard rime is beautiful.