K
participated in this training. It was minus 23 degrees Celsius at the Tokachidake Hot Springs (Tokachidake Onsen). The travelled distance was 23km.
The air temperature lapse rate was very high this day. The temperature decreased 5 degrees Celsius during the climbing only 300m of altitude. The temperature at the foot of the moutain is minus 8 degrees Celsius. Rather warm day. But in spite of this, K wears heavily in order to be well prepared for a super low temperature up there as the air temperature lapse rate is high.
The road has been just snow removed up to the Nakachaya Gate but only the descent lane. The lane for the ascension isn't snow removed. So it's not easy to climb.
From the Nakachaya Gate, the road is well snow removed. The road surface state isn't bad.
The more he climbs, the stronger the snowfall becomes. Trees are covered with hard rime above the altitude of 800m.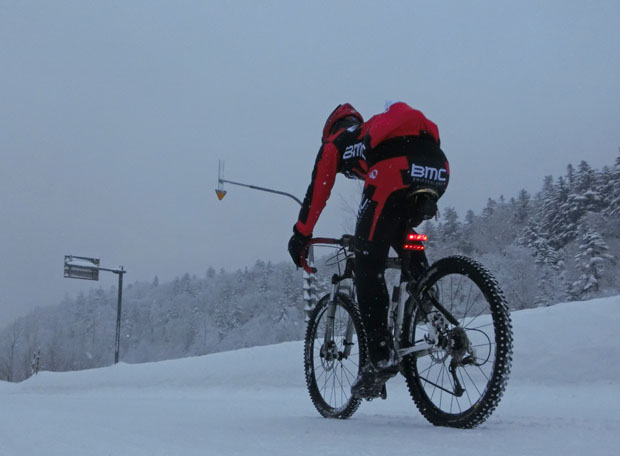 Cold tail winds are strong. The lenses of glasses get frozen. He uses disposable hot packs to make melt the ice on the lenses. However, they can't melt all the ice. So he is obliged to see through the interstices of the lenses.
After passing the altitude of 900m, the ruts become clearer. These ruts are were formed by half melted snow due to the high temperature and strong sunshine of the day before. They weren't completely leveled by the snow removal.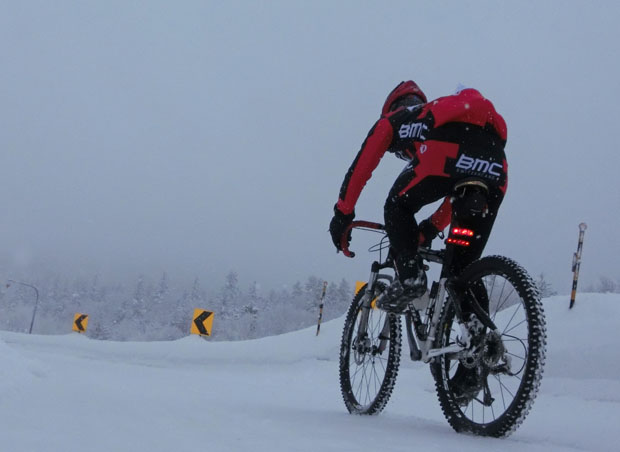 In the KTV (katabatic valley), even in strong tail winds, sometimes strong super cold katabatic head winds descend the valley against the west winds. It's amazing.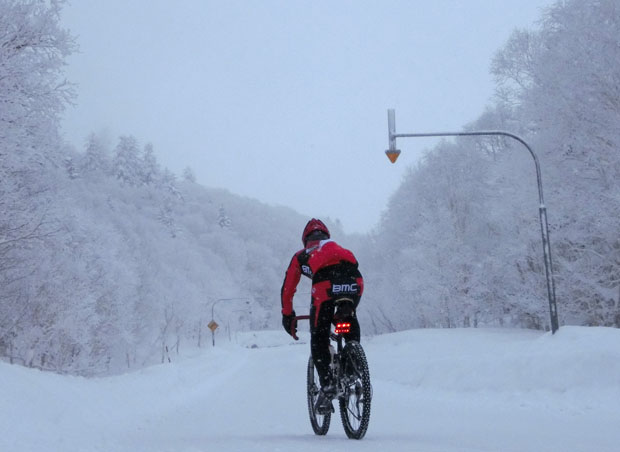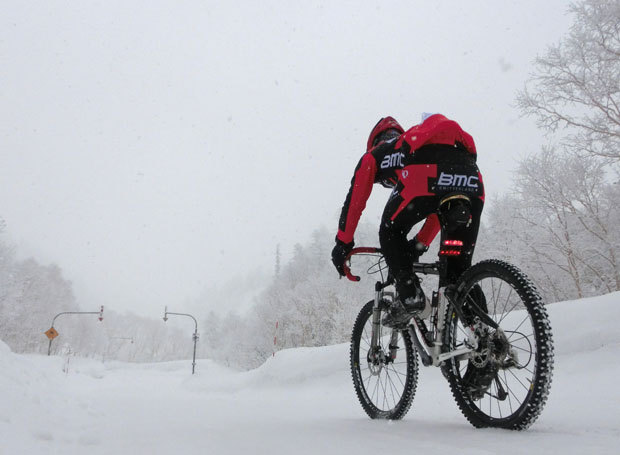 Quitting the KTV, turning 180 degrees around, he is freed from the katabatic winds. But strong head winds are blowing here. They are warmer than the katabatic winds but enough cold to chill the face.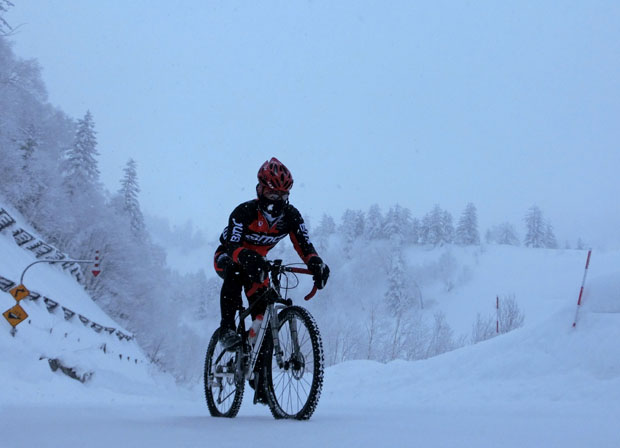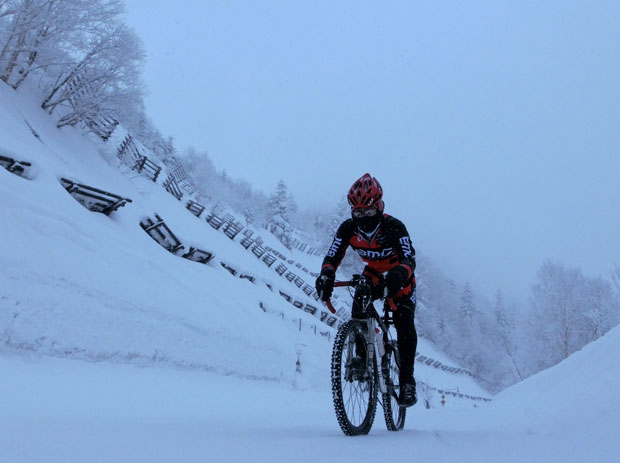 The more gaining the altitude, the more we have snow on the road.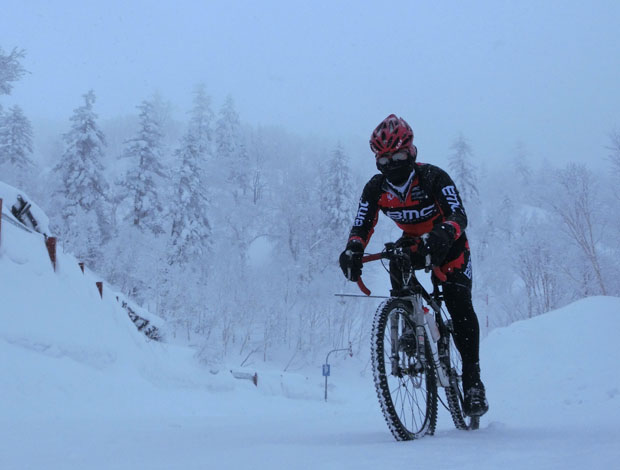 Passing the final hairpin turns which are very steep, the rear wheel spins off several times as the studs do not grasp the compacted snow under the fresh snow.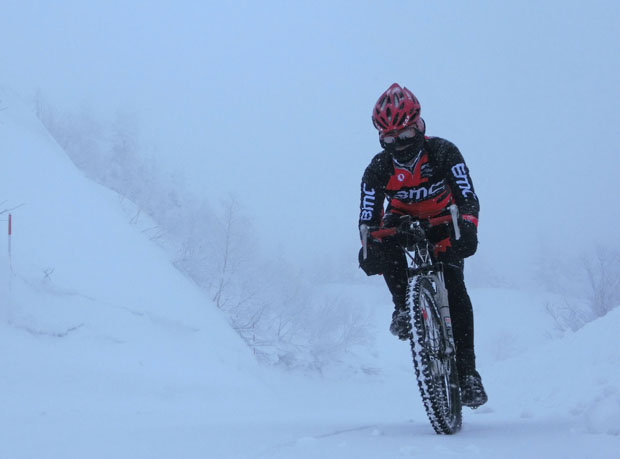 As the studs do not grasp the compacted snow well, it's not easy to do sprint training. Moreover, winds are strong.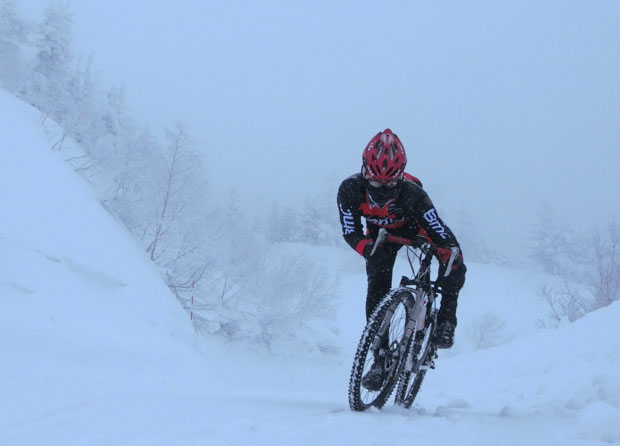 Very few poeple are present at the summit due to the bad weather.
The descent isn't so difficult in spite of the fresh snow.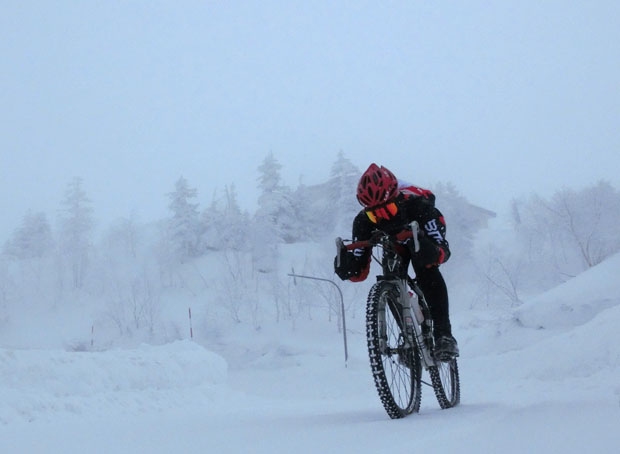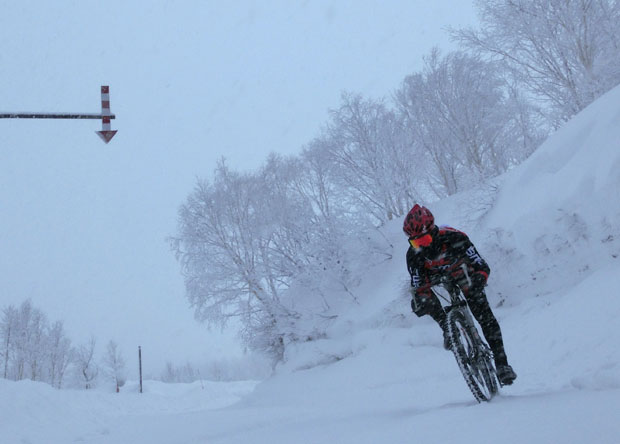 Hard rime is very beautiful.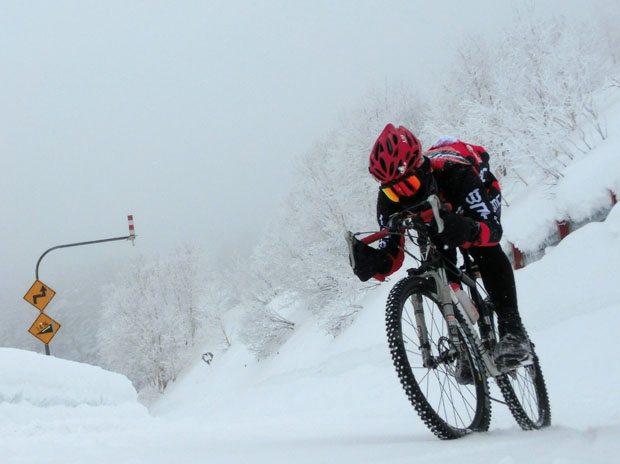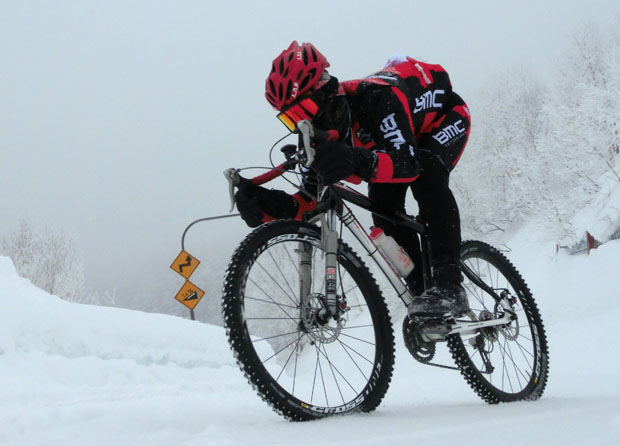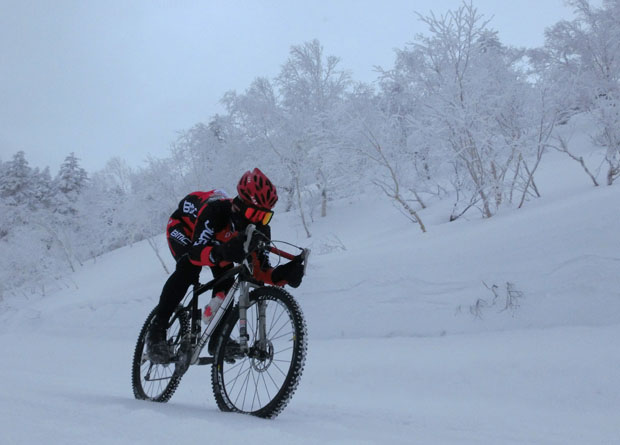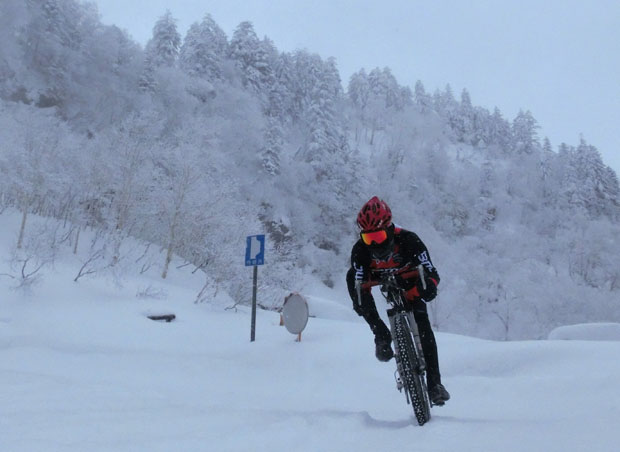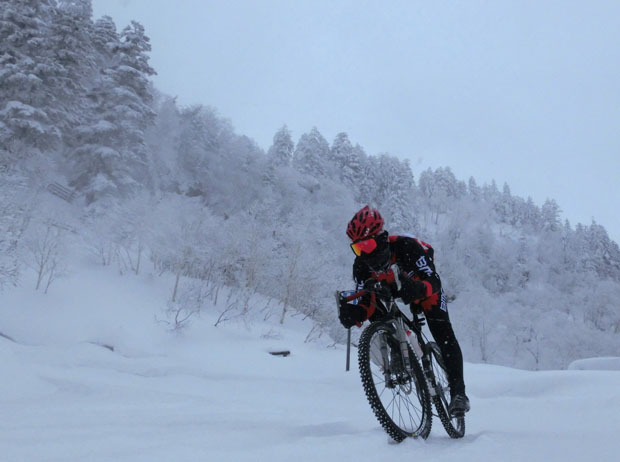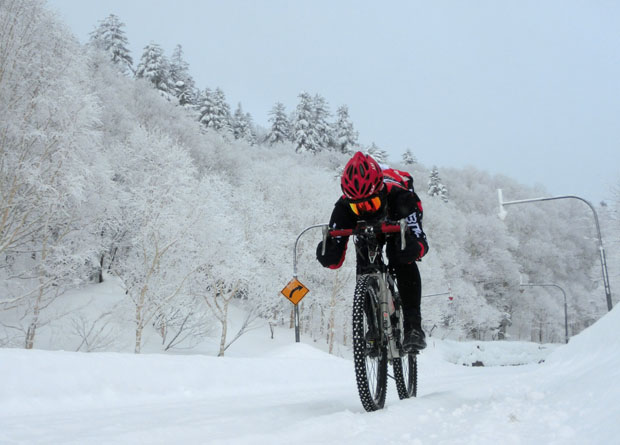 After riding in the direction of the Fukiage Hot springs, he resumed his descent to the foot of the mountain.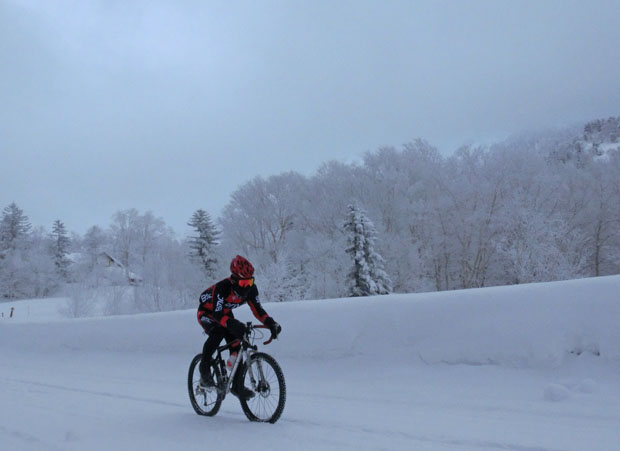 He expected he would be able to speed on the descent below the bifurcation which is situated at the altitude of 1000m as the road surface condition wasn't bad during the climb. However, when he was descending, the road was already covered with fresh snow and he couldn't speed. After passing the altitude of 700m, the road surface condition became better and but the velosity barely attained 50km/h.