K
participated in this training. It was minus 1 degrees Celsius at the Tokachidake Hot Springs (Tokachidake Onsen).
It's almost june. It's very rare to have snow in this period of year. At the low altitude, the road isn't well snow covered like this. Moreover, new leaves are already flourishing on threes and they have difficulties in sustaining the weight of snow out of season.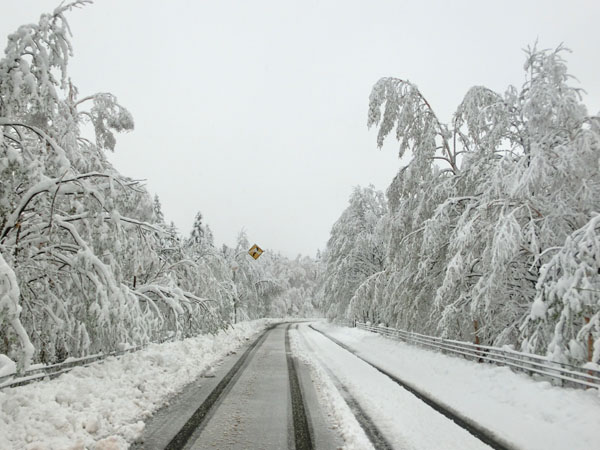 During the last training on the Mt.Tokachidake (cf.
Mt.Tokachidake 39
), he suffered from not snow removed road. Therefore, this time, he came here to train at the time where the snow removal was already finished. As the road isn't well snow covered at low alttudes, he does his training at the altitude between 1100m-1280m. He parked his car at the summit and commenced training descending first. It's very difficult to control the bike because of half melted soft snow.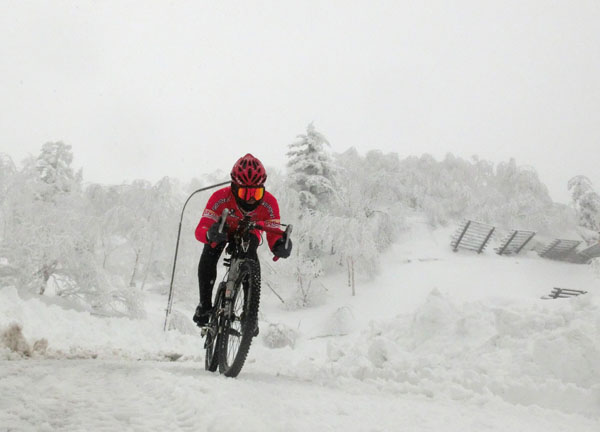 He descended at the altitude of 1100m.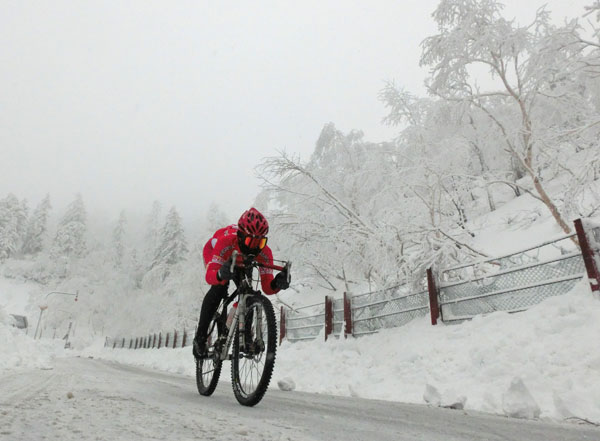 He made a U-turn and climbed.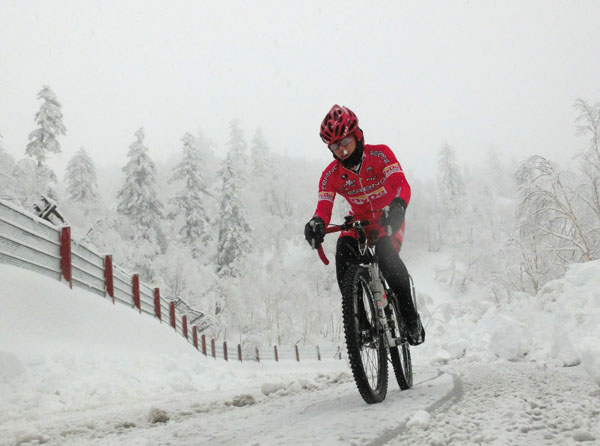 This steep part is very difficult to climb because of the bad snow condition.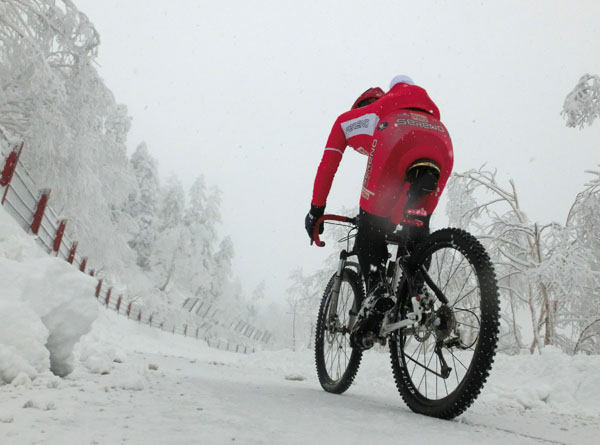 Trees are covered of hard rime and snow. There are very beautiful.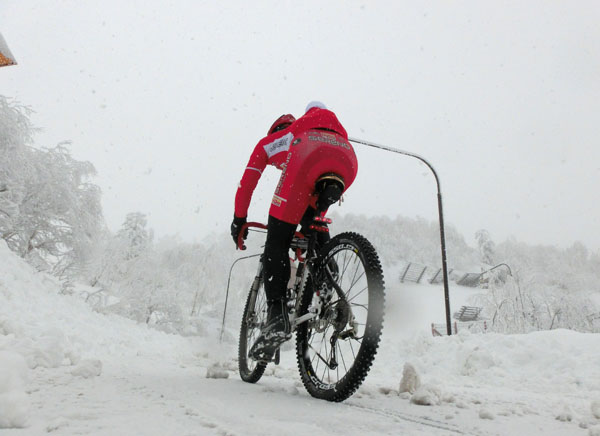 He did sprint training several times.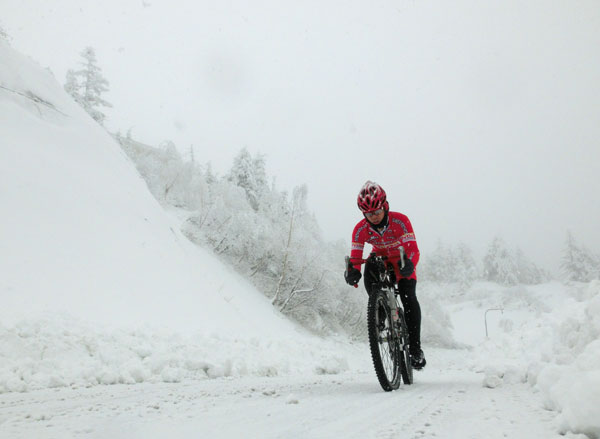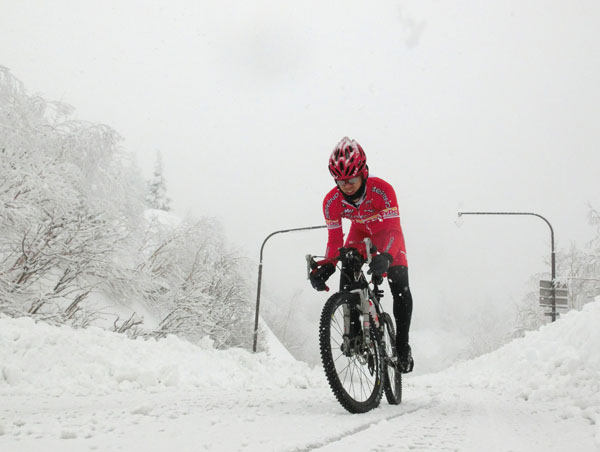 Descending.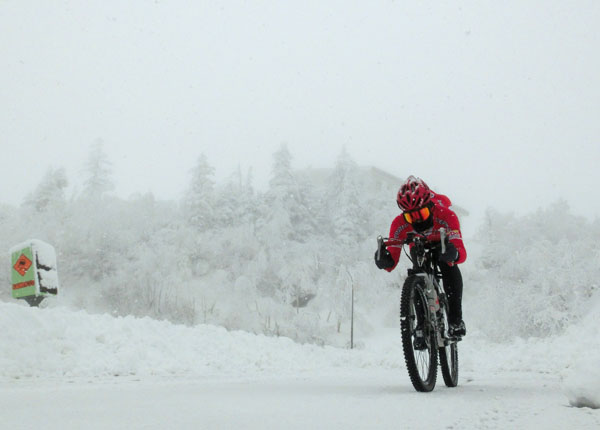 Climbing again.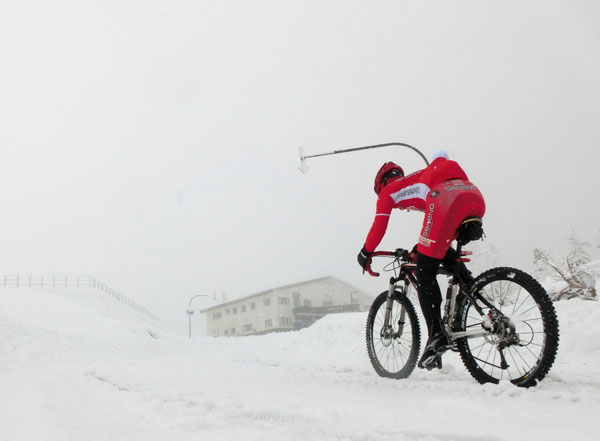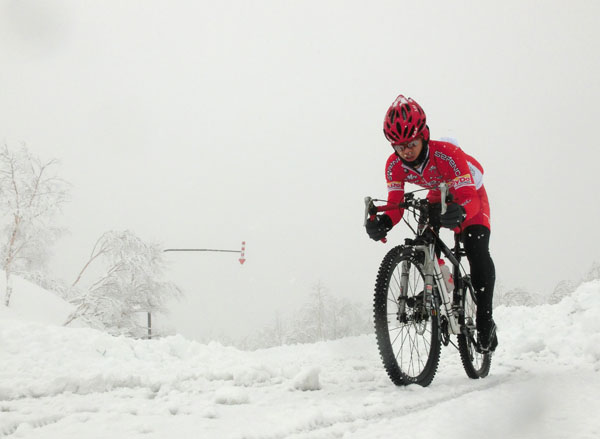 He repeted many times climbing and descending between the altitudes of 1100m and 1280m.