K participated in this training. It was minus 13 degrees Celsius at the Tokachidake Hot Springs (Tokachidake Onsen). The travelled distance was 24km. The maximal speed was 69.4km/h.
The atmospheric pattern is that of winter. But the seasonal winds aren't so strong. The road surface condition isn't so bad. The snow on the road is compacted but not entirely. It's a little soft.
The sound the snow and the tires makes has been changed at the altitude of 800m. The sound they make now is that of temperatures which are lower than minus 9 degrees Celsius. The hard rime is present above the altitude of 900m.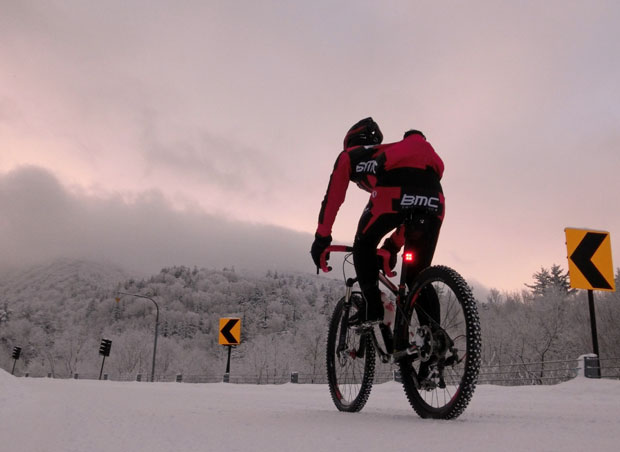 Passing the bifurcation.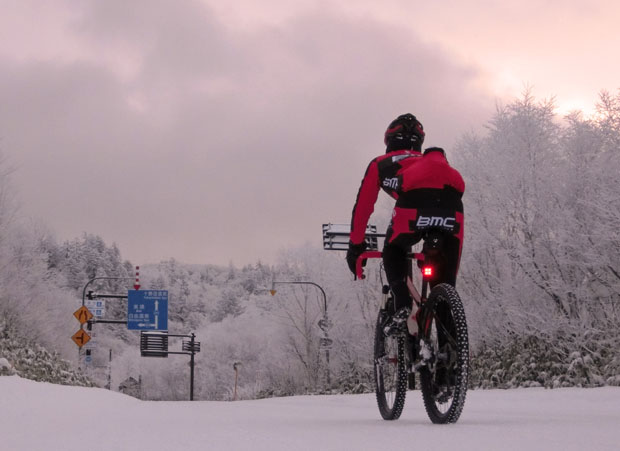 Entering the KTV (katabatic valley).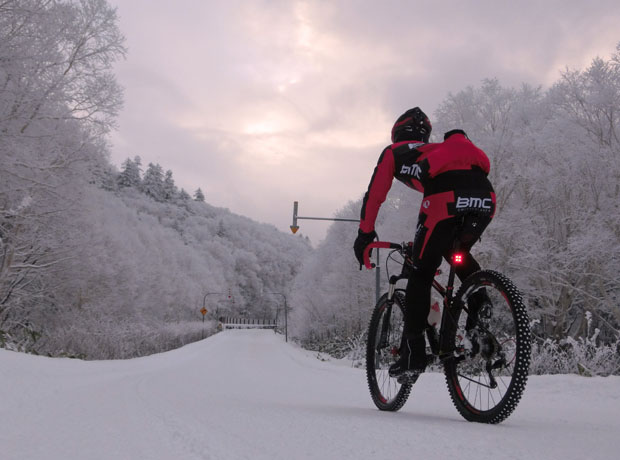 A steep and tight corner.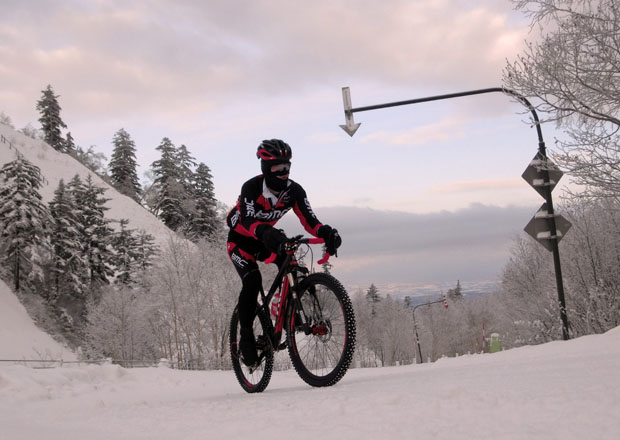 Climbing in a corridor of hard rime covered trees.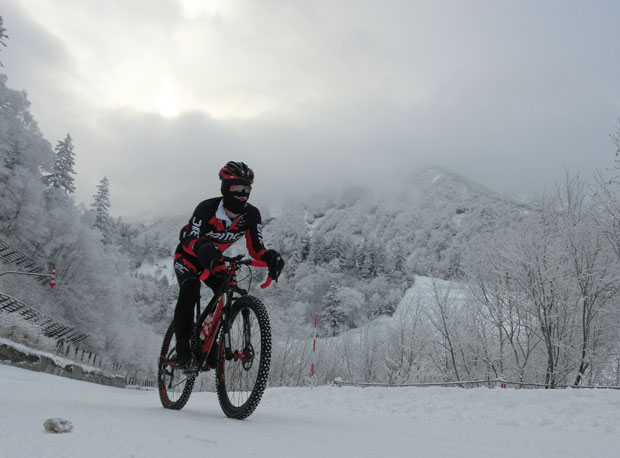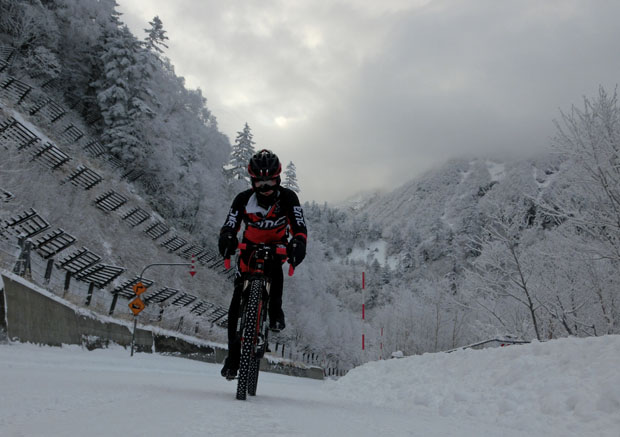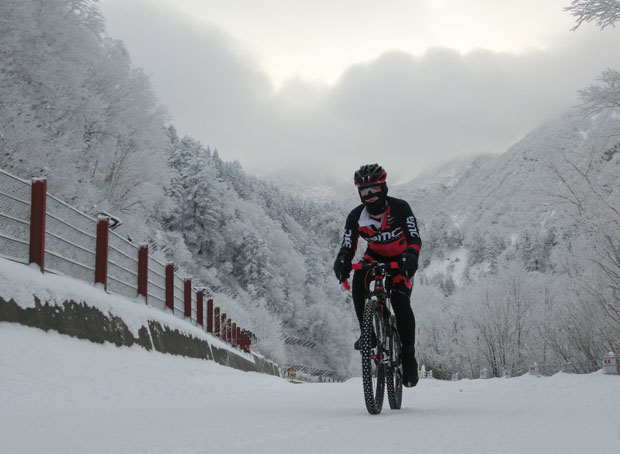 Continuing climbing.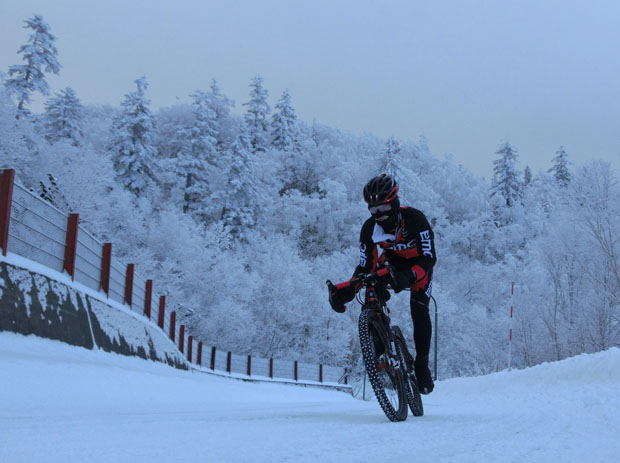 Interval sprint training at the summit.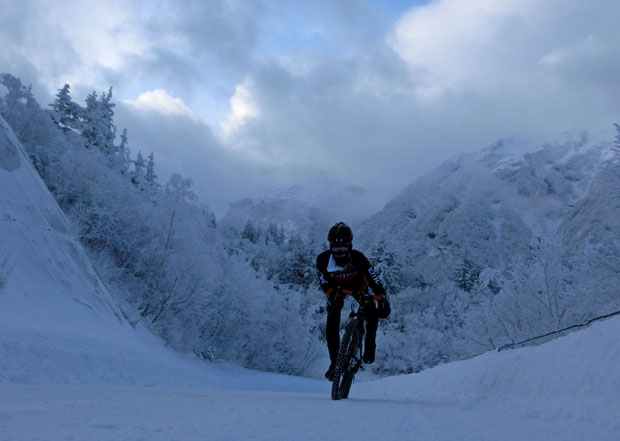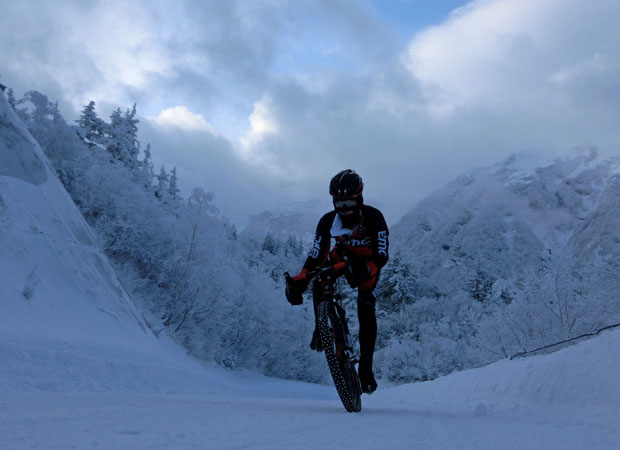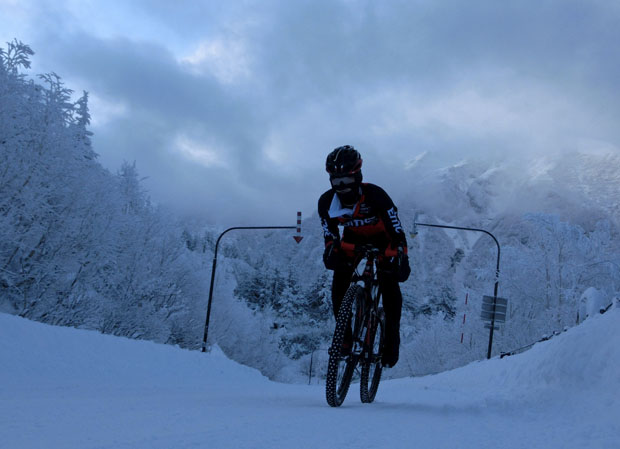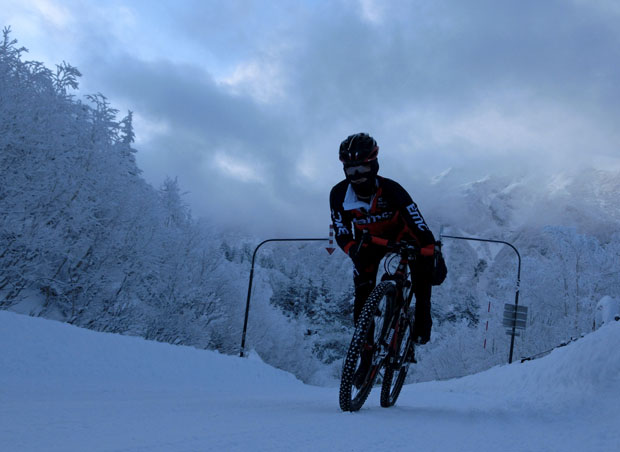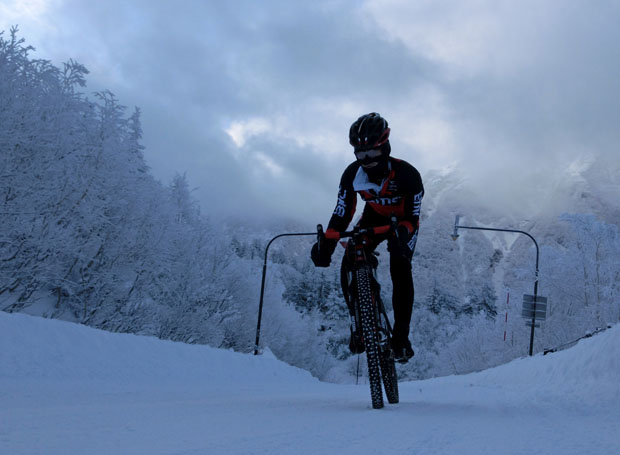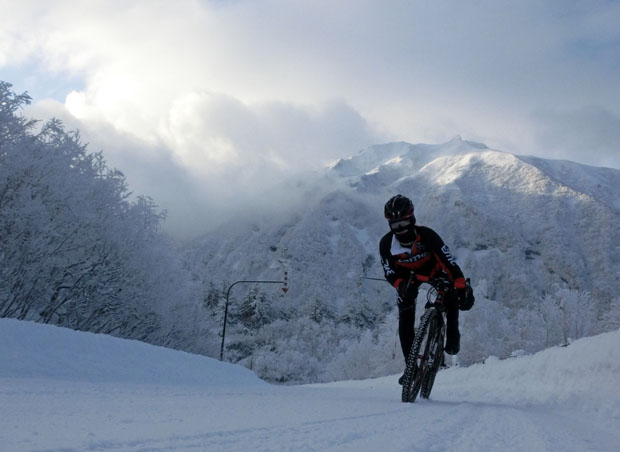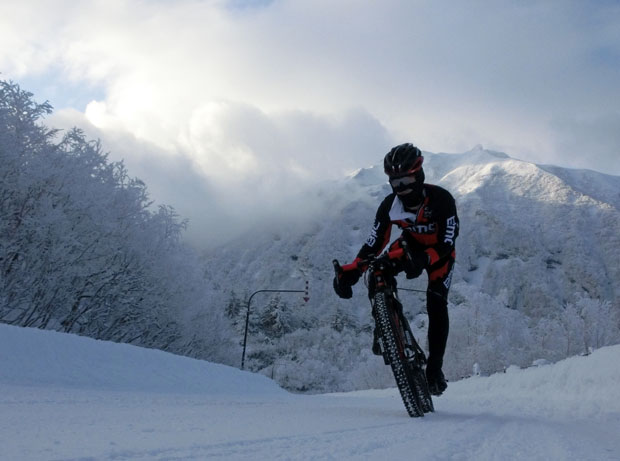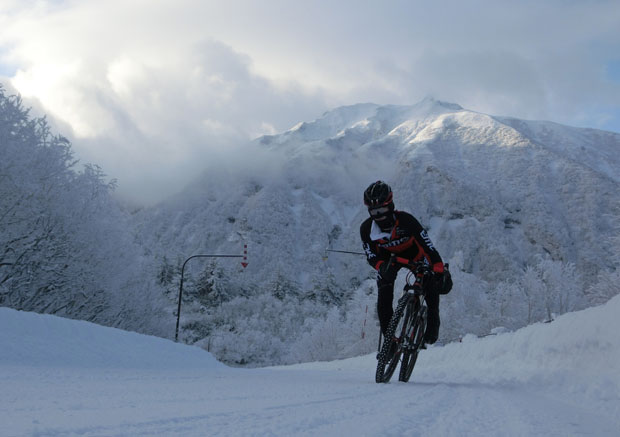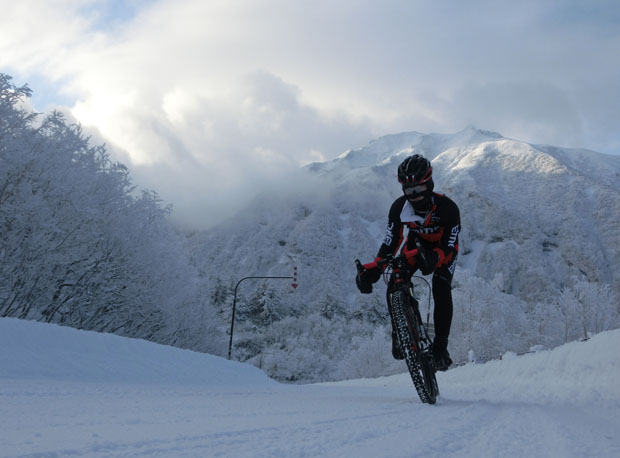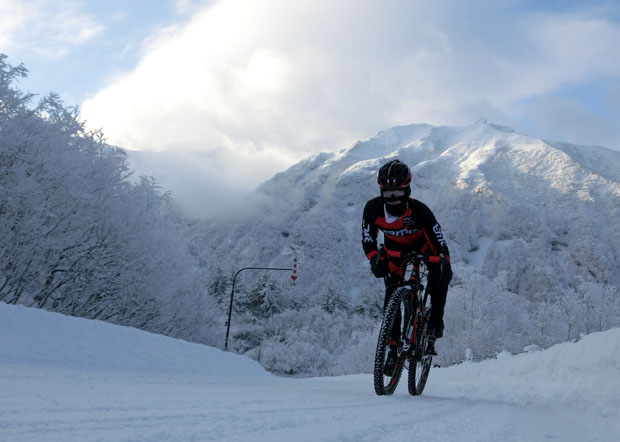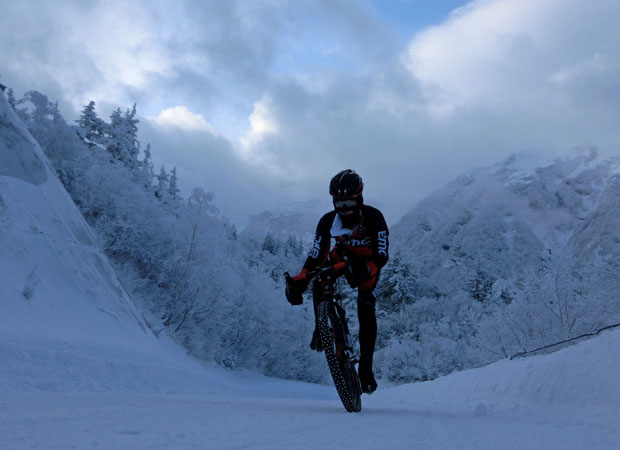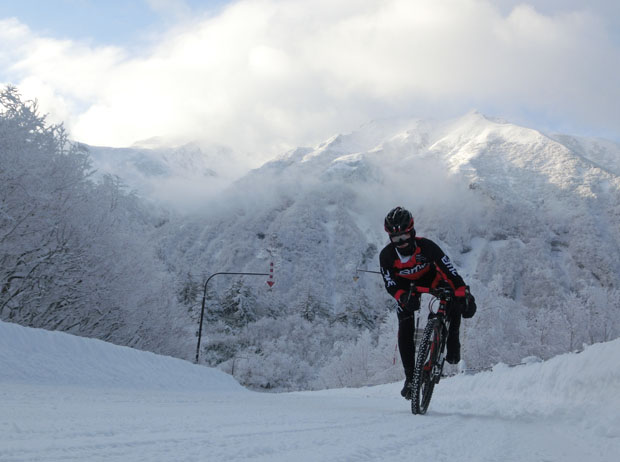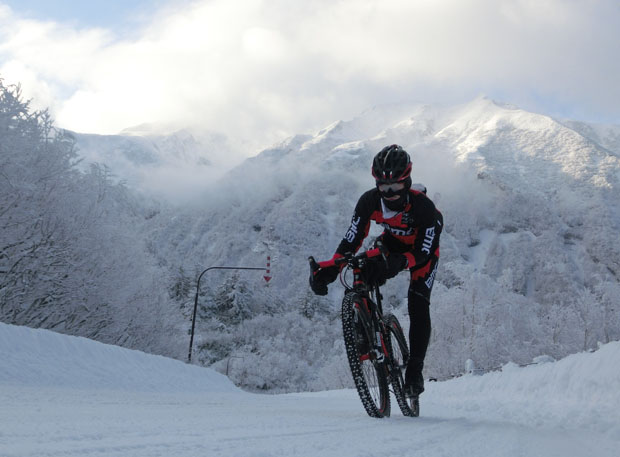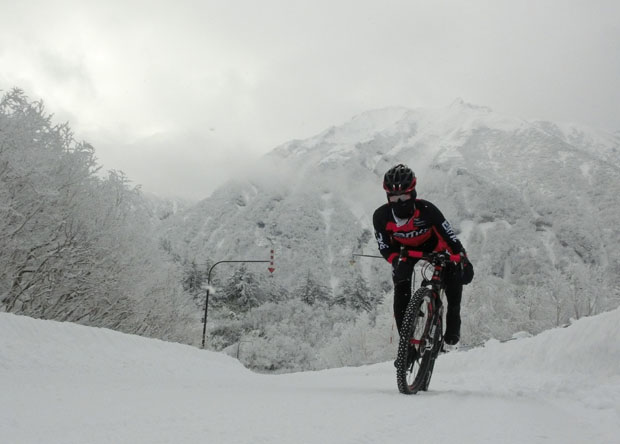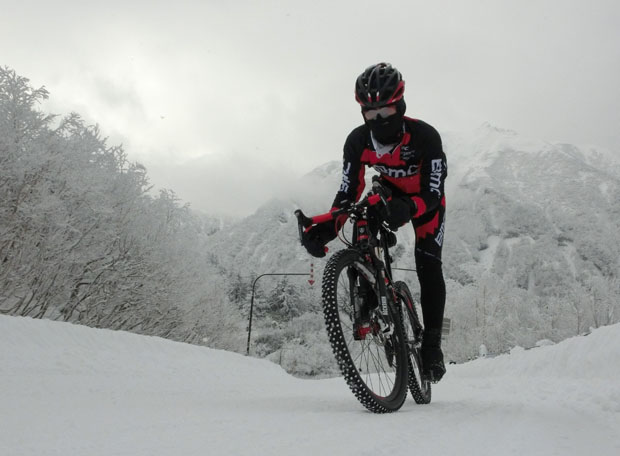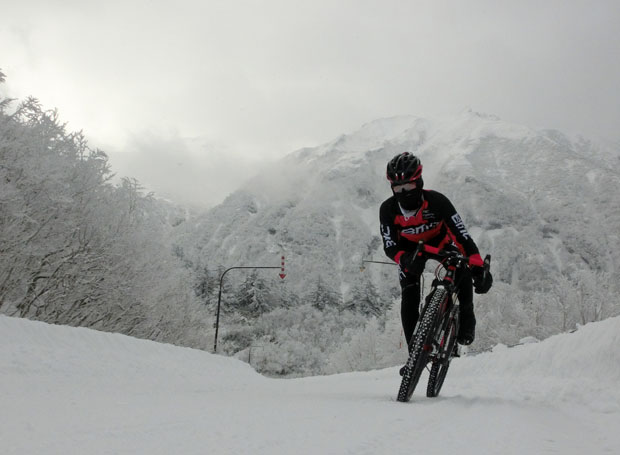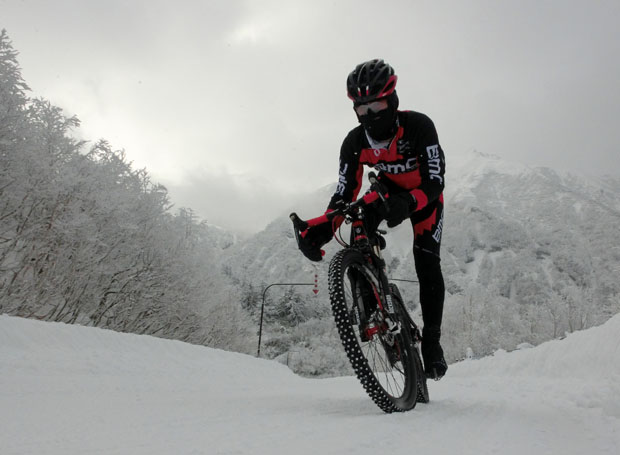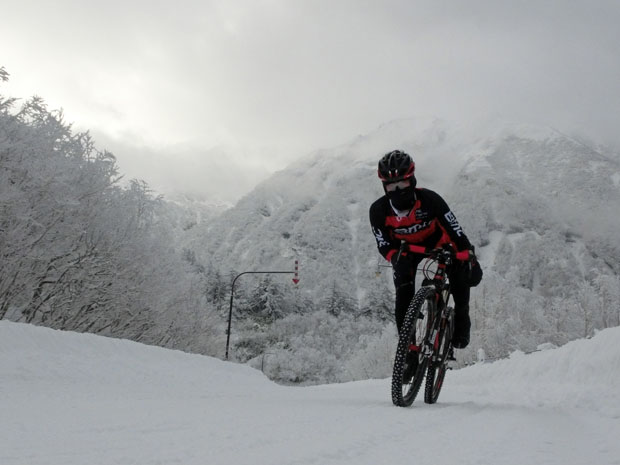 After having prepared for the descent, he did sprint training again in order to warm up.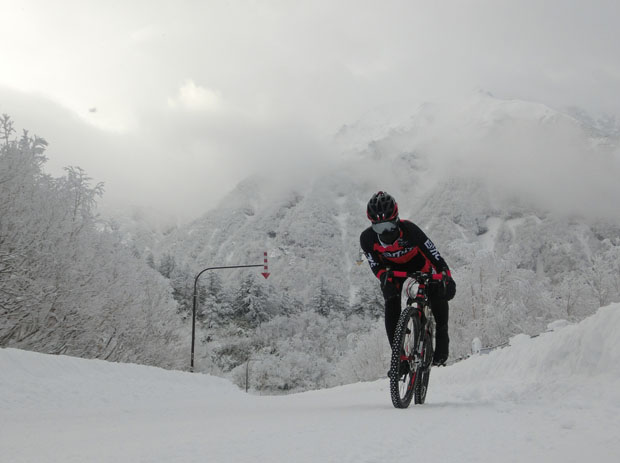 Ha can speed on the descent as the road surface state isn't so bad.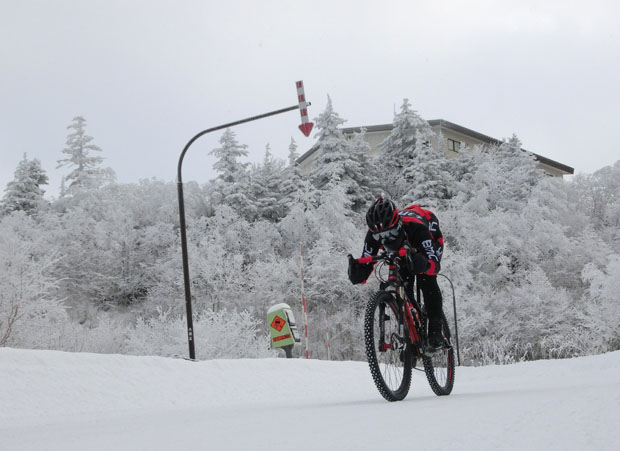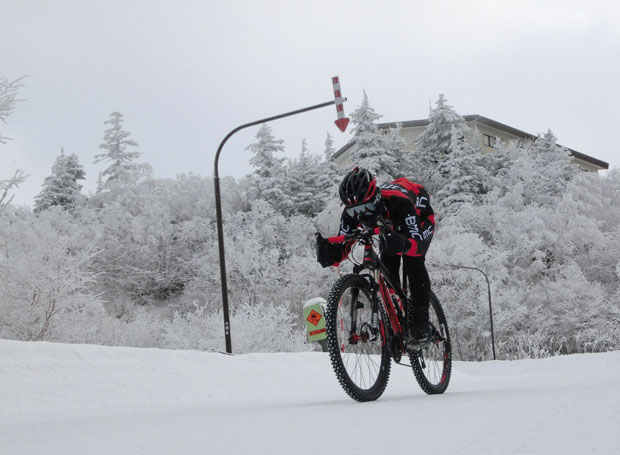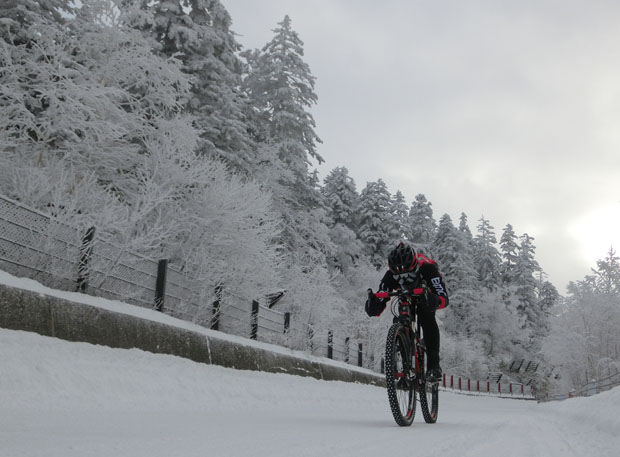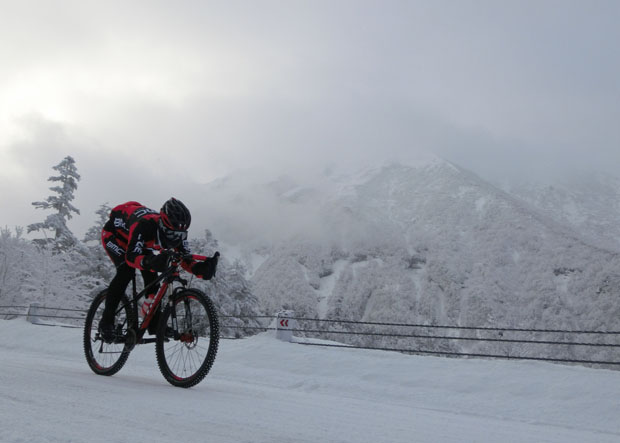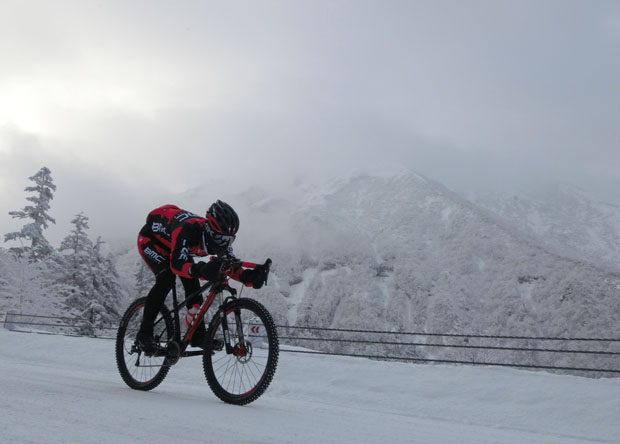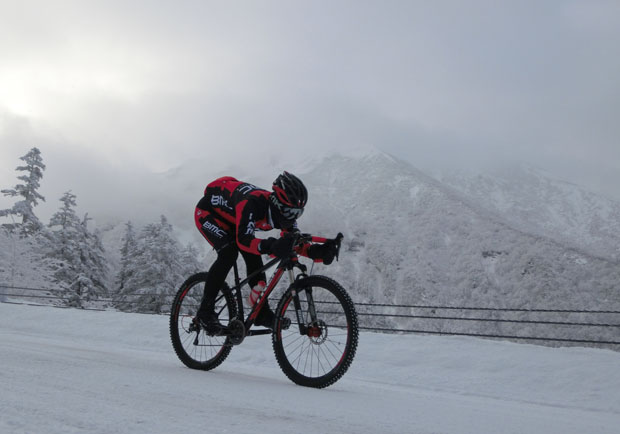 The maximal speed didn't reach 70km/h because of slight head winds.