K participated in this training. It was minus 11 degrees Celsius at the Tokachidake Hot Springs (Tokachidake Onsen) and minus 15 degrees Celsius at the KTV (katabatic valley). The travelled distance was 17km. The maximal speed was 64.9km/h.
Warm days have been continuing. So there was no snow at the foot of the mountain. It seemed a radiative cooling but there was no ground inversion layer. Therefore, the higher the altitude was, the lower the temperature was. It snowed a little during the night above the altitude of 400m. The snow on the road was compacted above the altitude of 600m. He began his training at the altitude of 900m. The mountains were covered with clounds just before the commencement of training. However, they were completely gone 10 minutes before the start of training. A radiative cooling is beginning.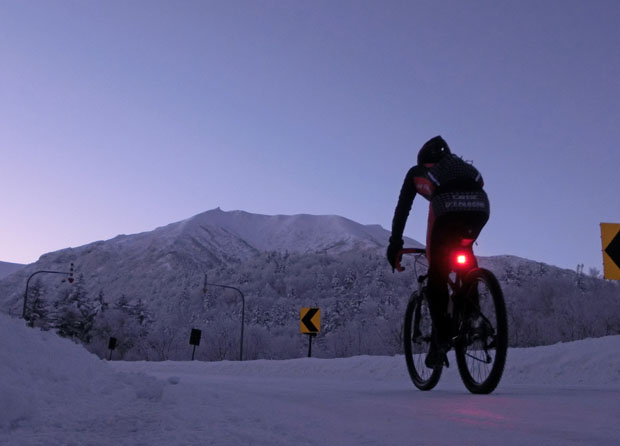 Entering the KTV, the cold air penetrates the gloves in spite of their thereefold layers and make the fingers become numb.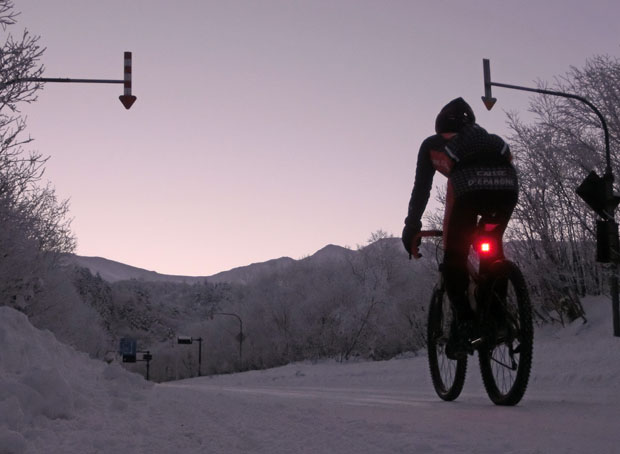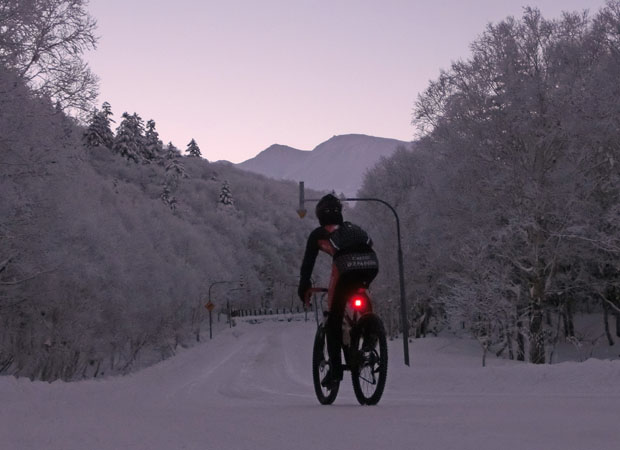 The Furano Basin is covered with a field of clouds. Some ice melting agents were scattered the day before or few days before.

Quitting the KTV, the temperature goes up.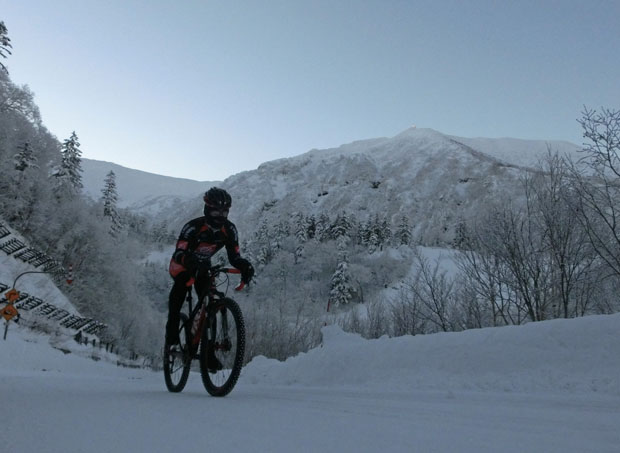 Doing the sprint training at the altitude of 1200m where the road is not so steep.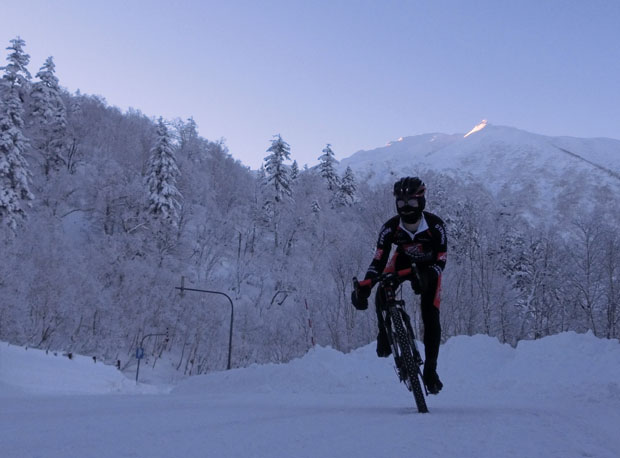 Doing another sprint training at the summit.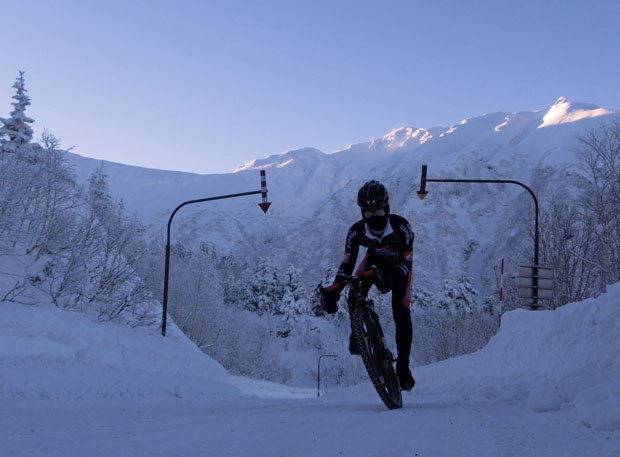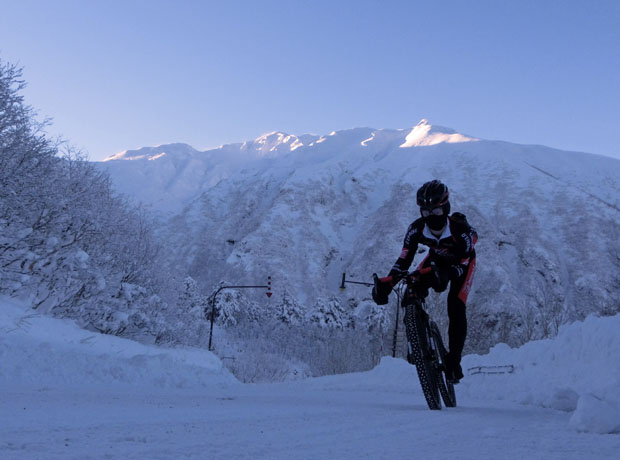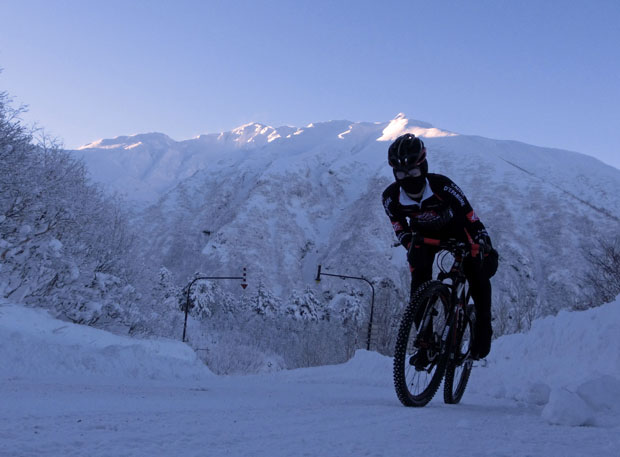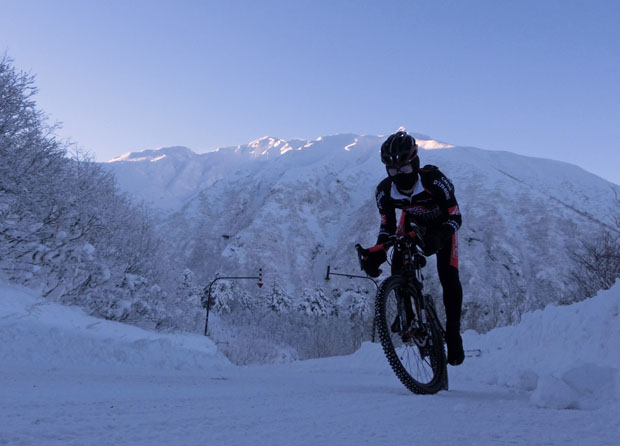 He descended at the altitude of 1150m.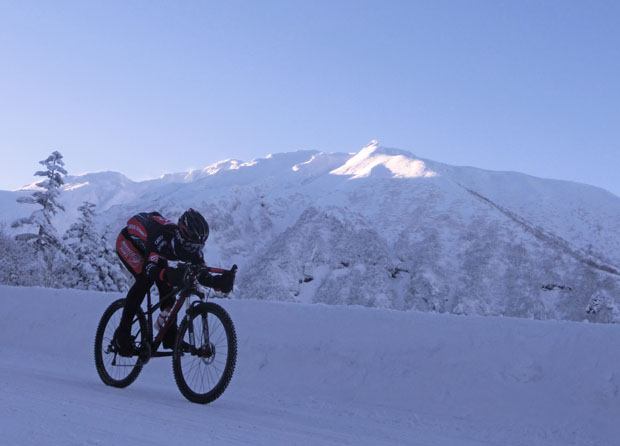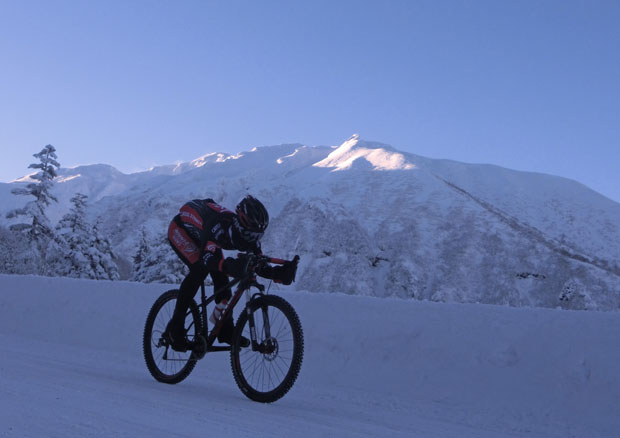 He did another sprint training here where the road isn't so steep.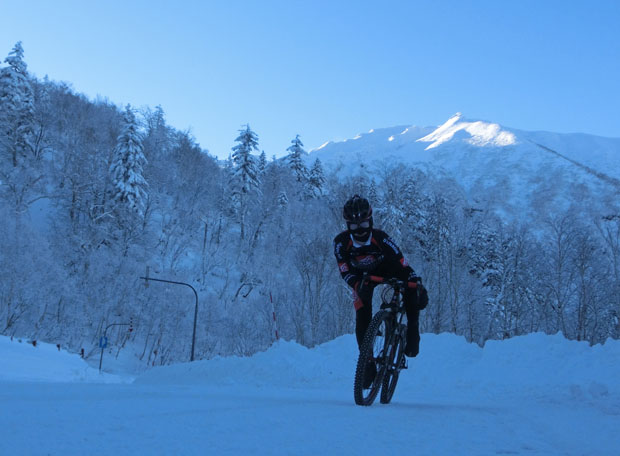 Climbing again to the summit. And he repeats interval sprint training there many times talking from time to time people who work in the hotel at the summit.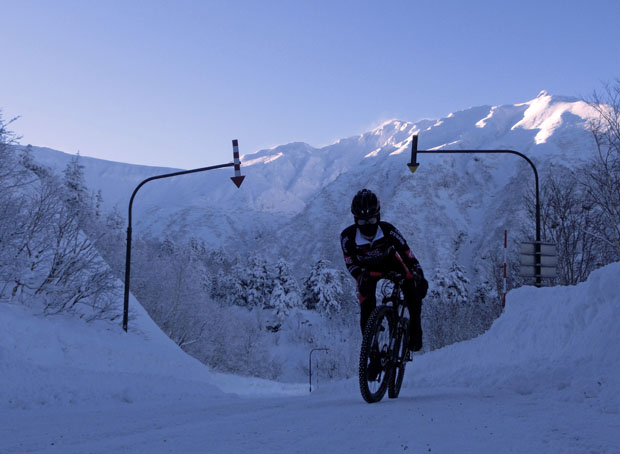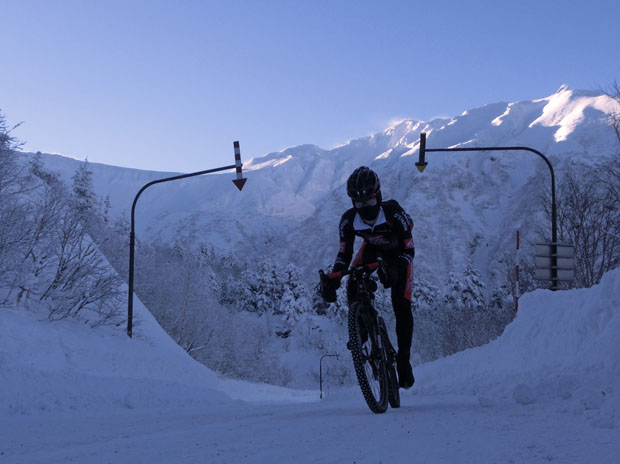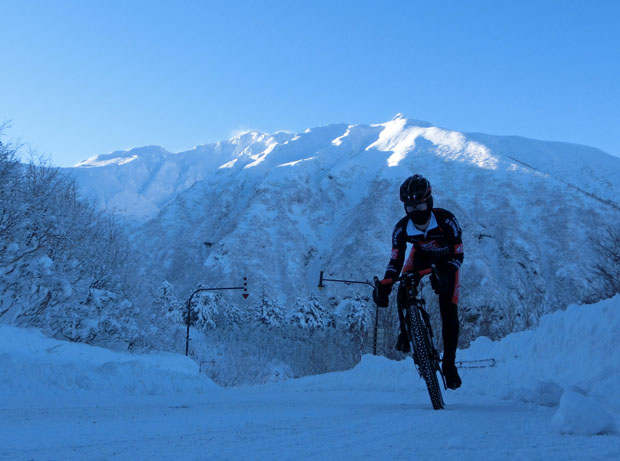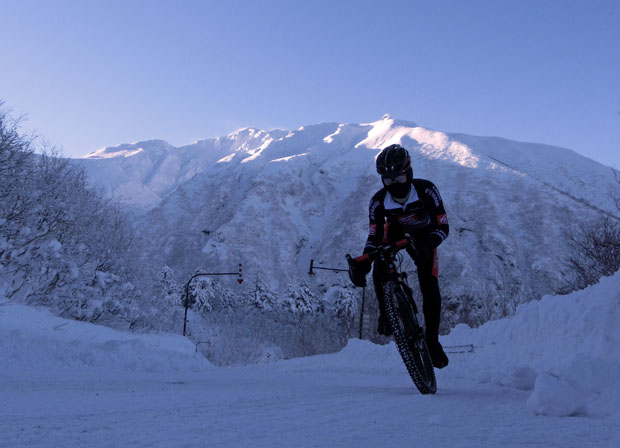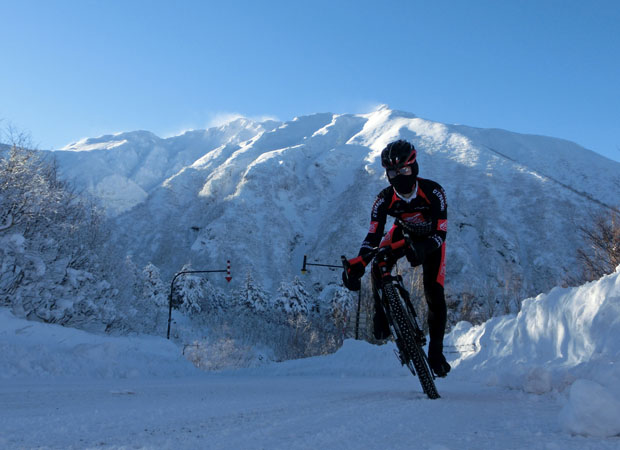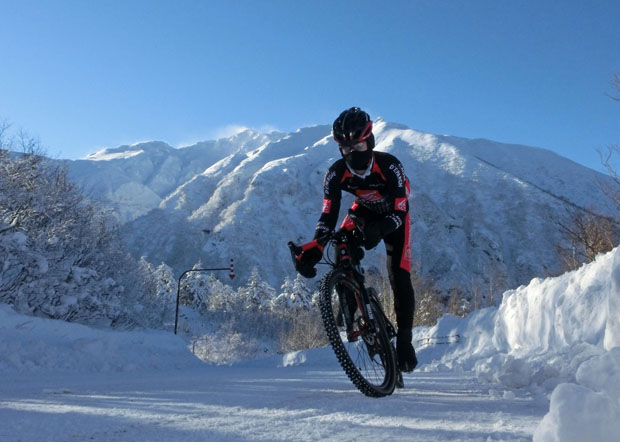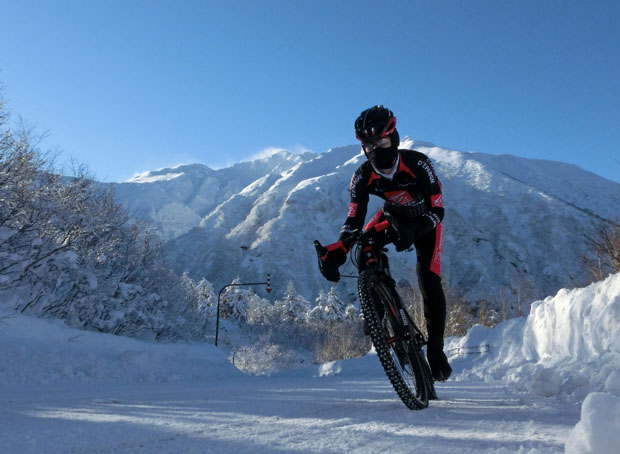 The snow dust at the summit of the Mt.Furanodake (Mt.Furano) implies strong winds there.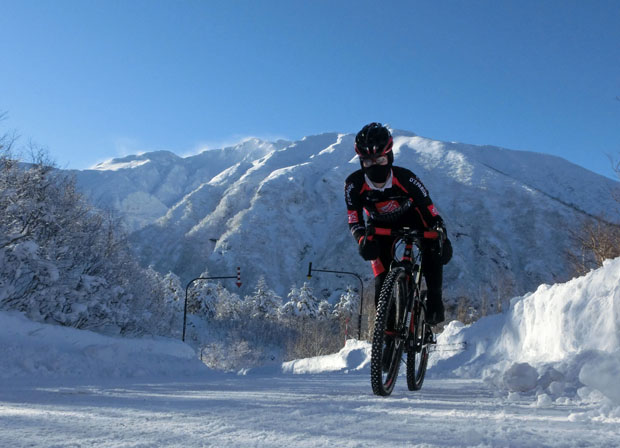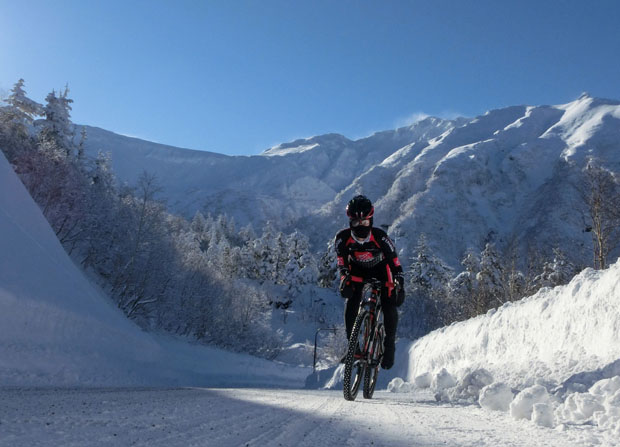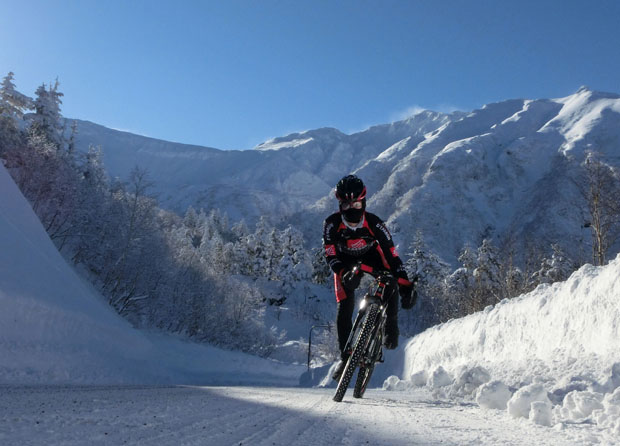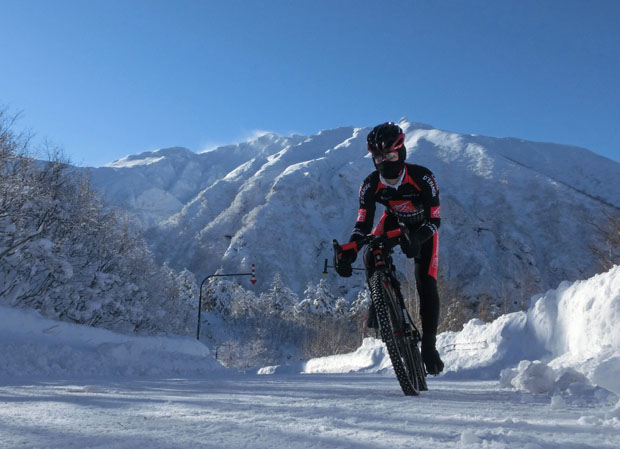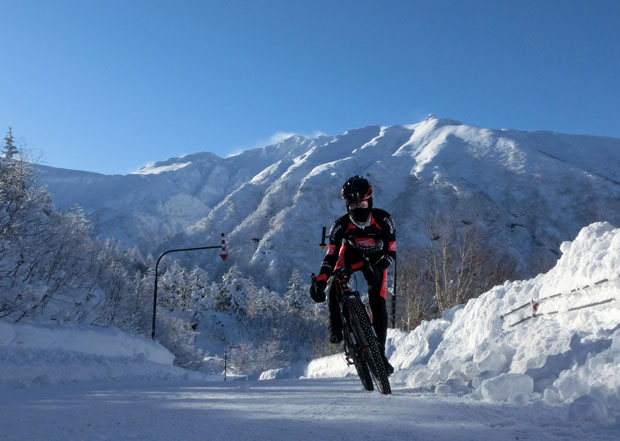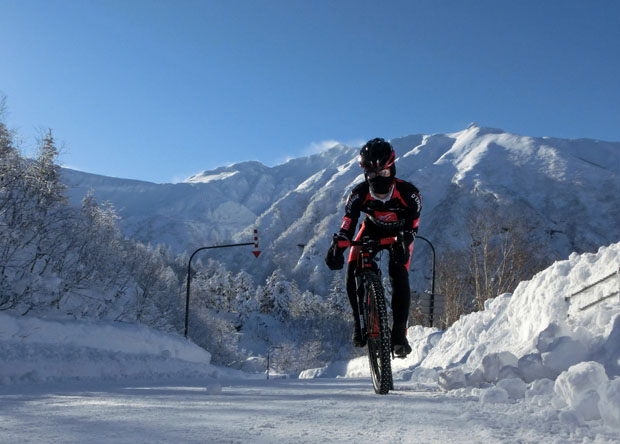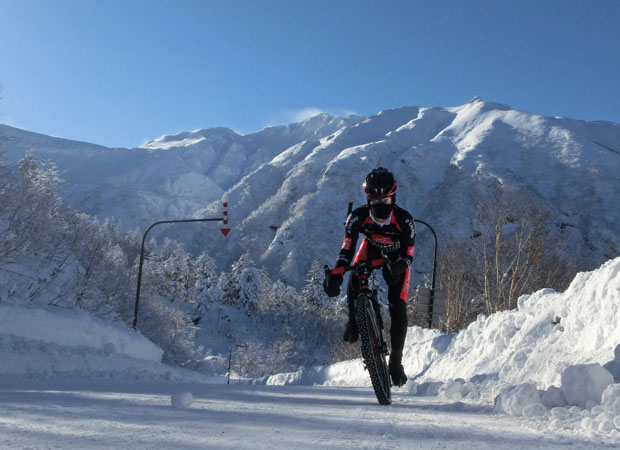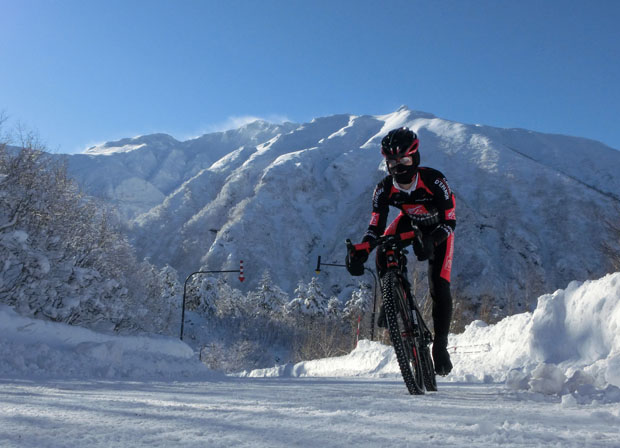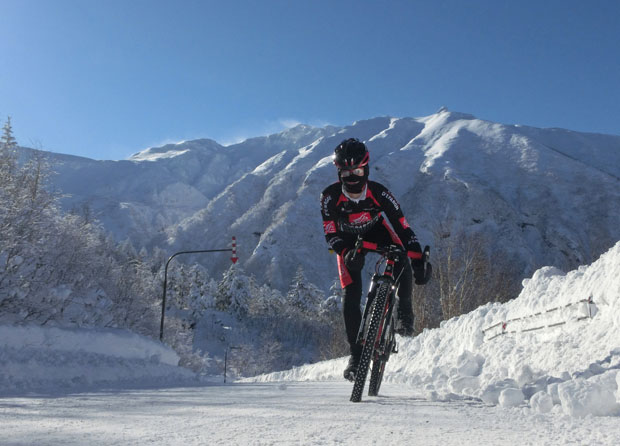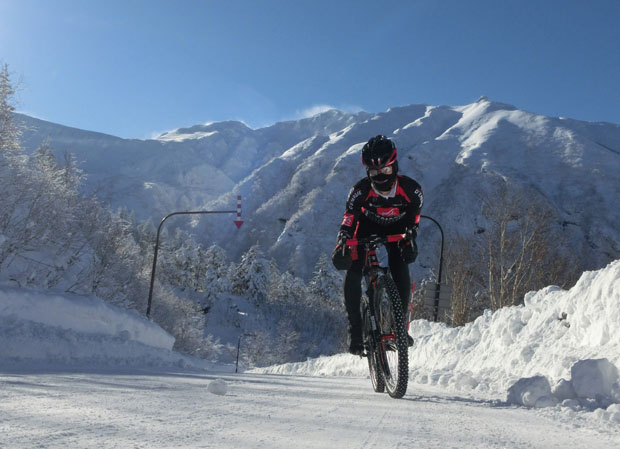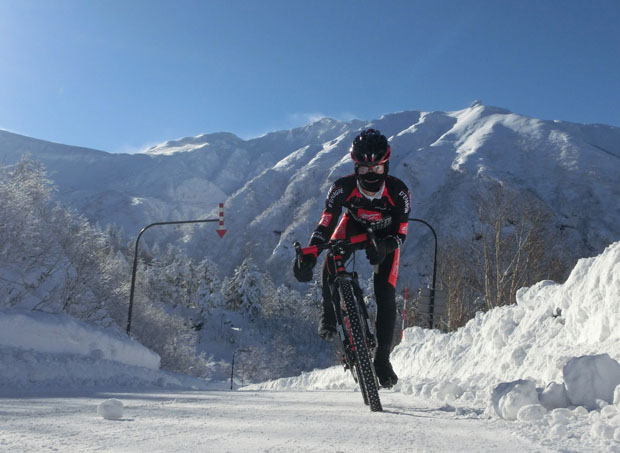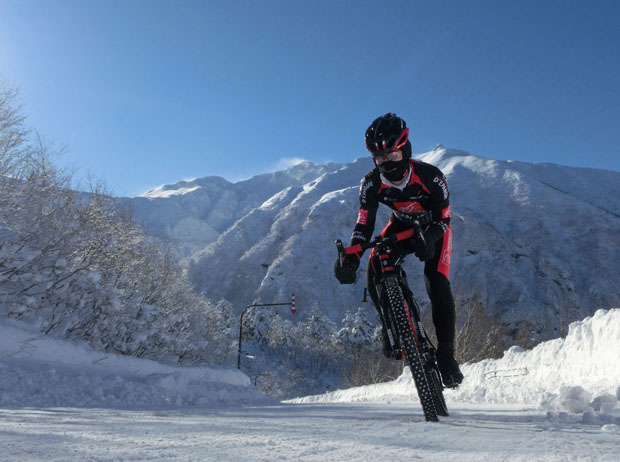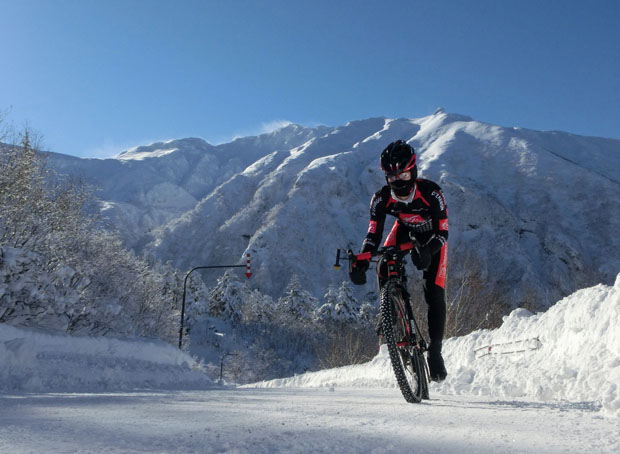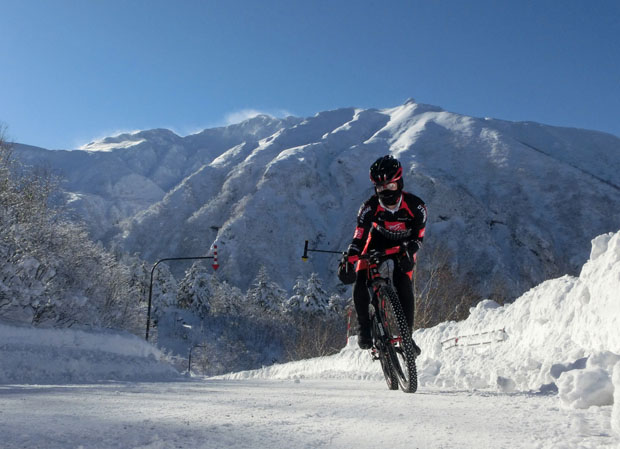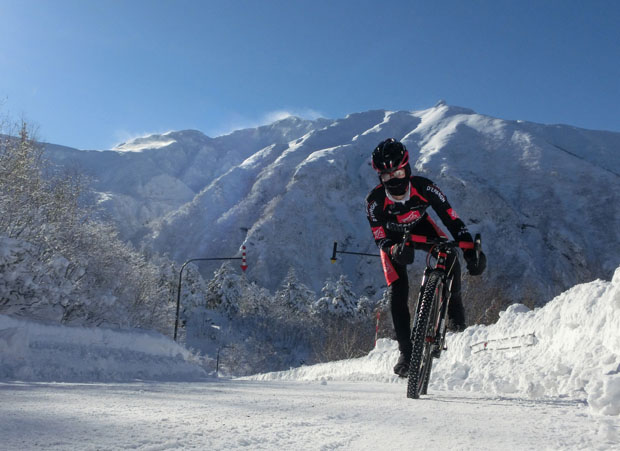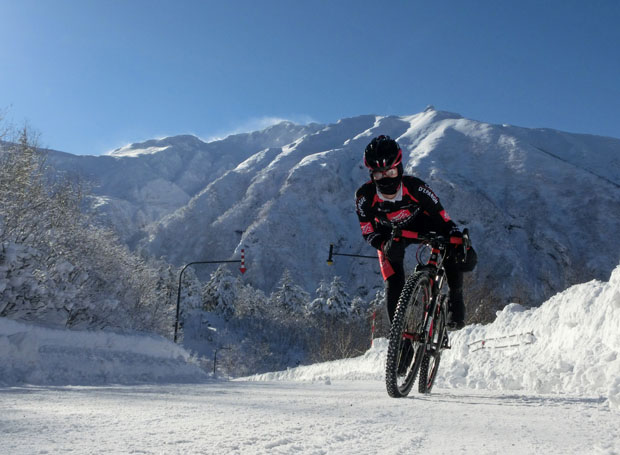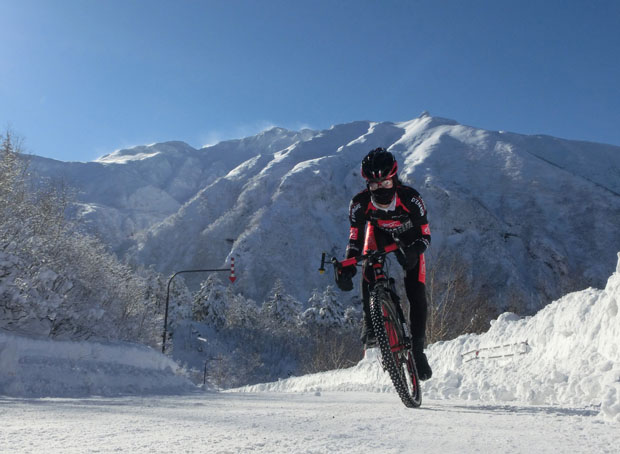 Too many picts of sprint...
After preparing for the descent, he did another one.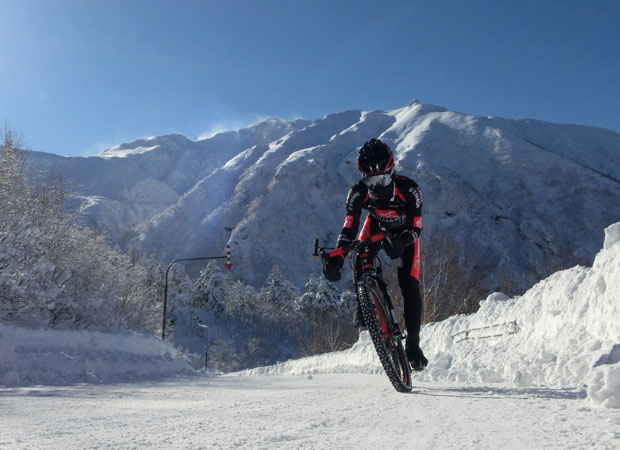 The descent. The road state is not bad. He can speed in the corners as well.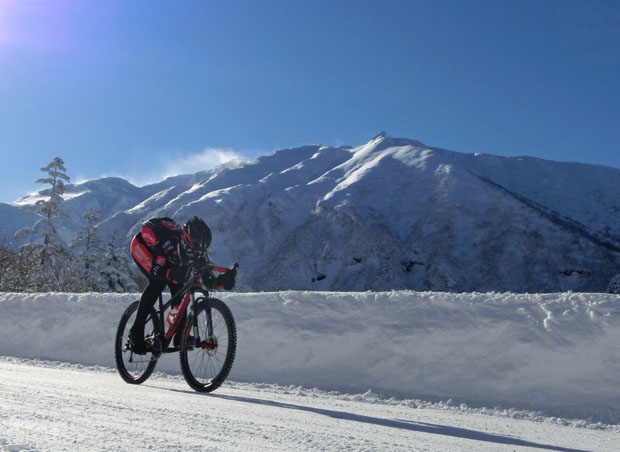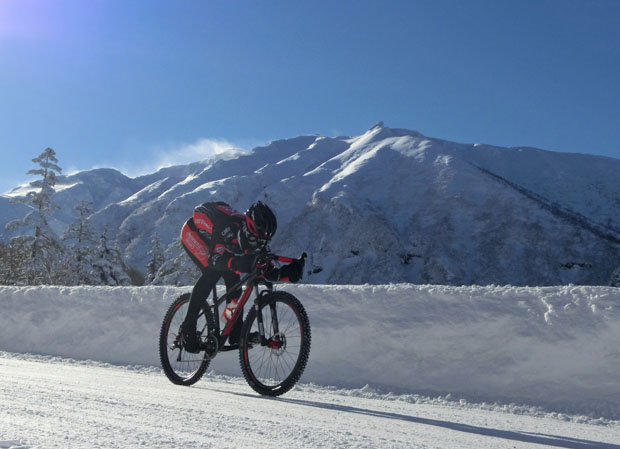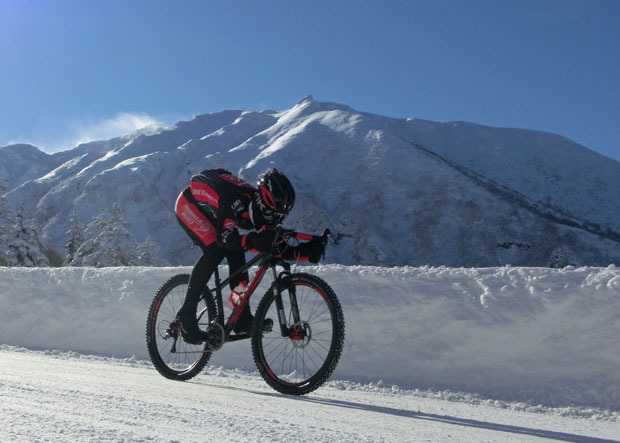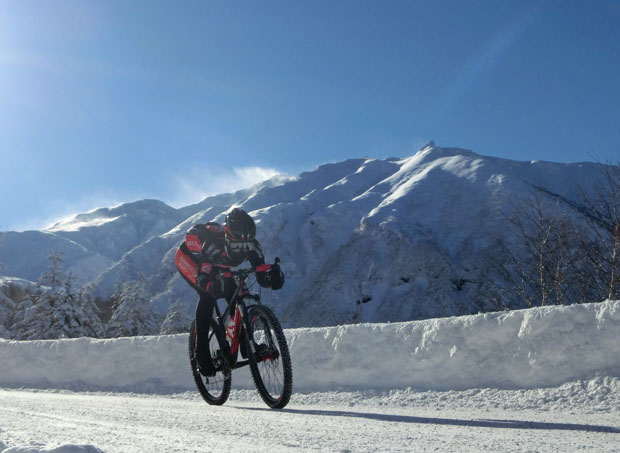 The field of clouds which were covering the Furano Basin is gaining the altitude. We are still above of clouds but we are going to enter the clouds soon.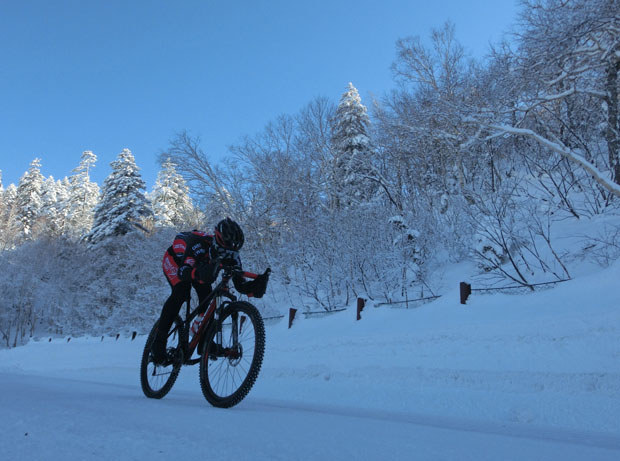 Entering the clouds.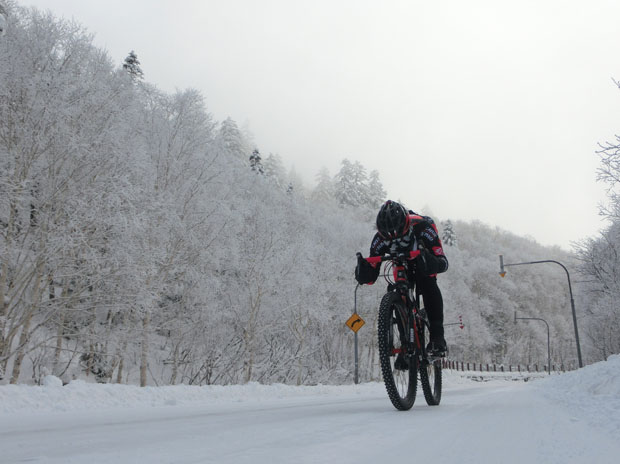 He descended at the altitude of 850m and climbed again. The field of clouds is dissipating.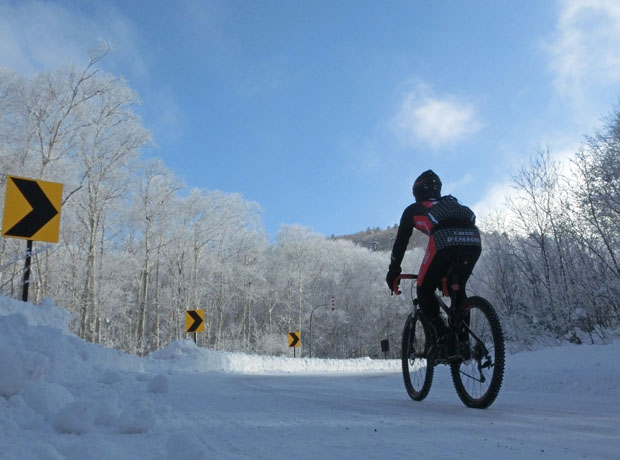 The clouds are dissipating in the direction of mountains as well. This is a picture of the same place of the first picture of this page.