Cairn and K participated in this training. It was minus 11 degrees Celsius at the Kiritachi Pass. K came here after the training of Etanbetsu Pass. Cairn has just finished composing his fourth bike this morning (that's why he couldn't participate in the training at the Etanbetsu Pass). This is the first field test for his brand new bike.
8km to go up to the summit.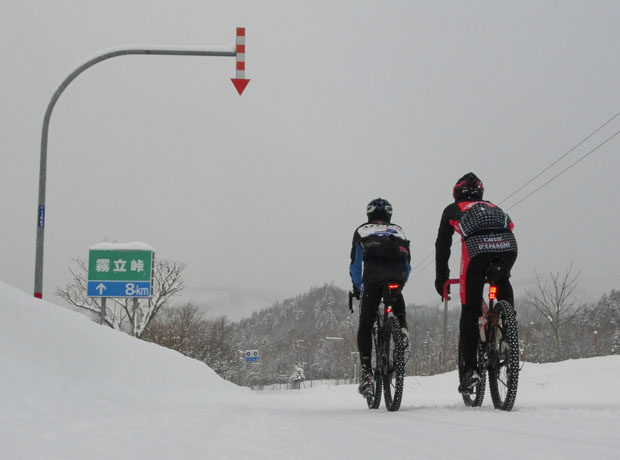 Climbing talking together and switching the lead.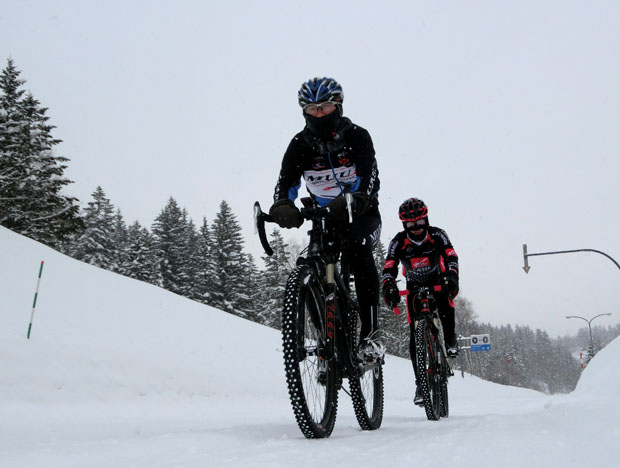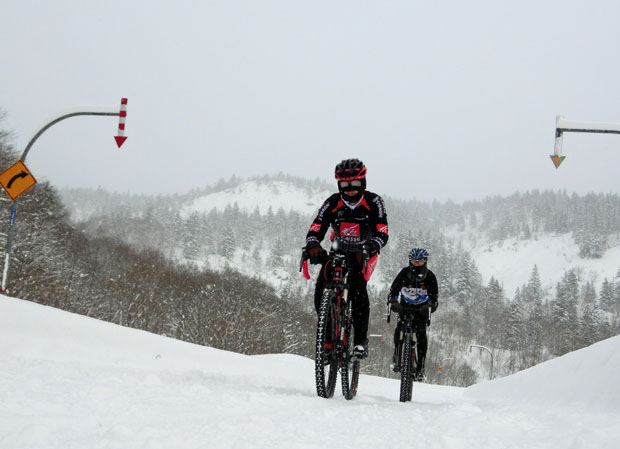 Passing the last snow shelter, K accelerated and did a long sprint to the summit.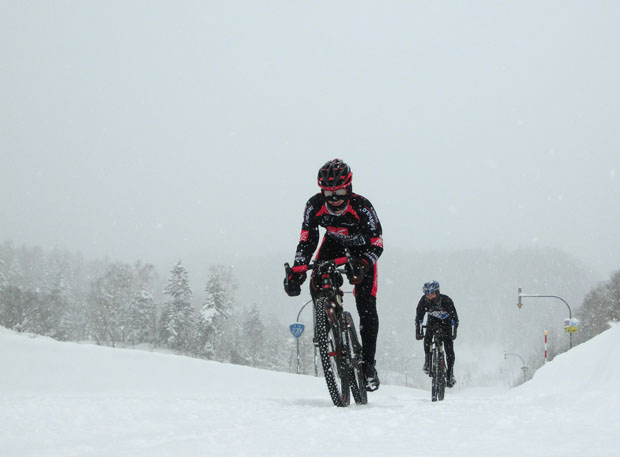 After the sprint to the summit, we regrouped and descended a little to the Tomamae Side.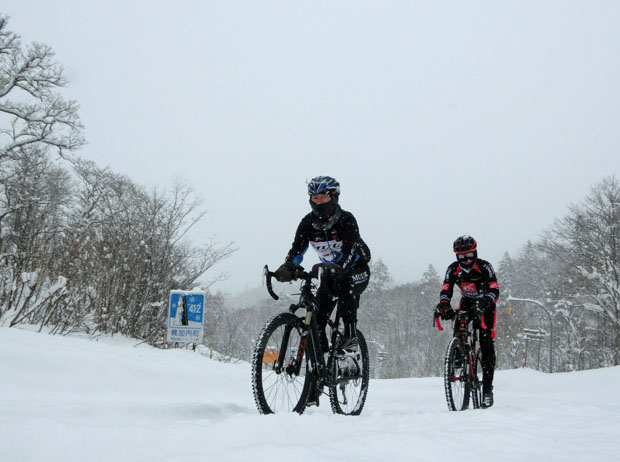 Climbing again from the Tomamae Side.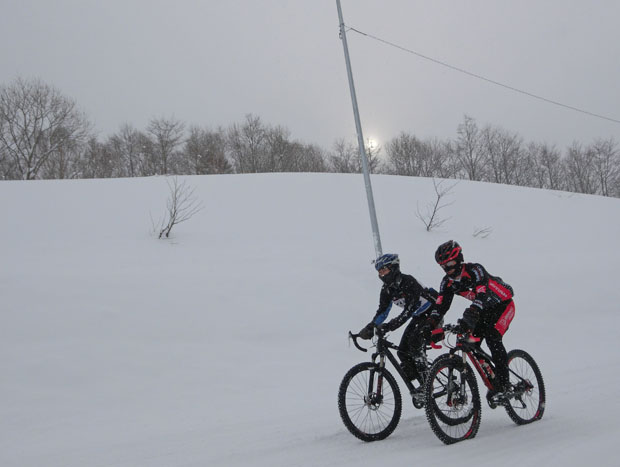 A souvenir picture taken at the summit.

We prepared for the descent and began to descend.
The descent is the field of K.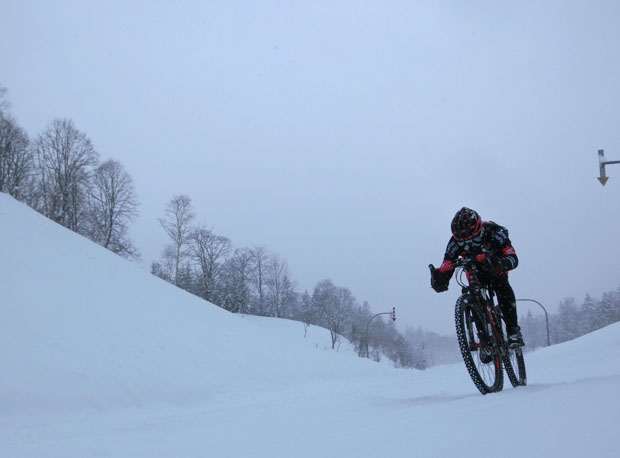 Cairn pursues.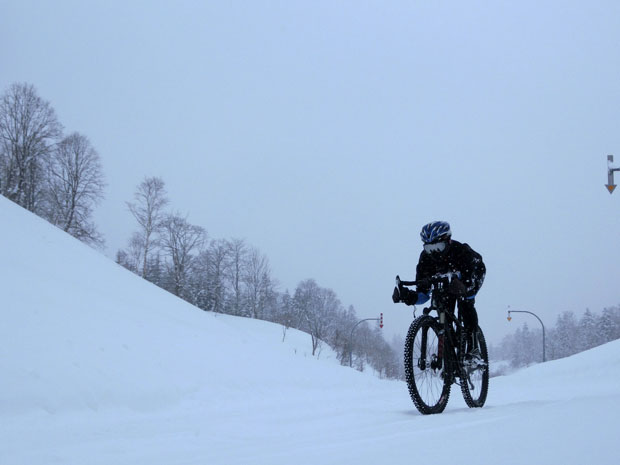 K.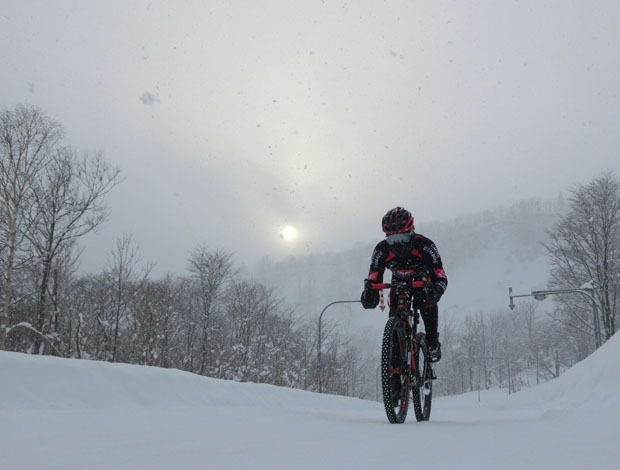 Cairn.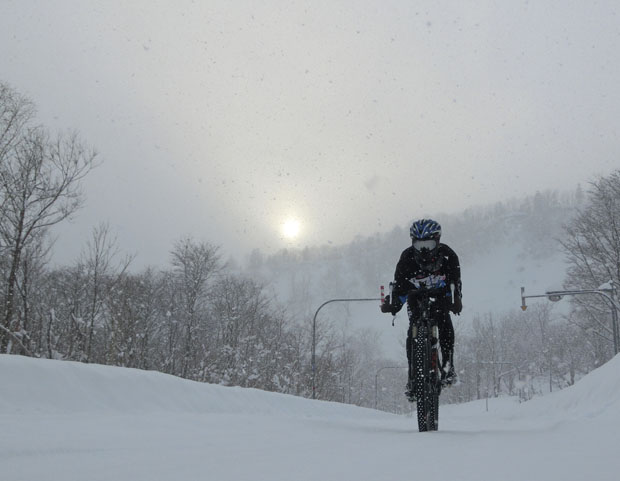 We regrouped several times during the descent.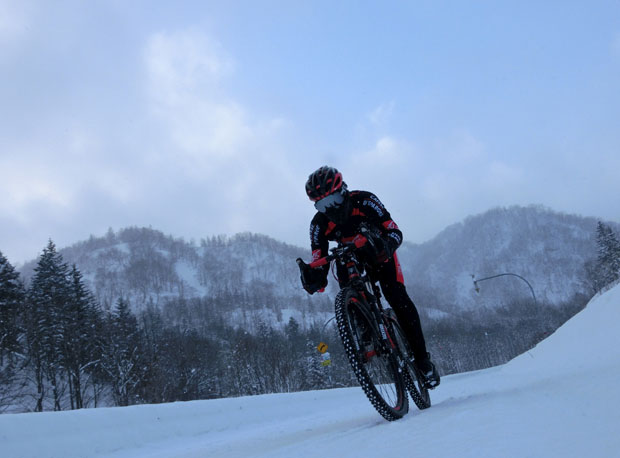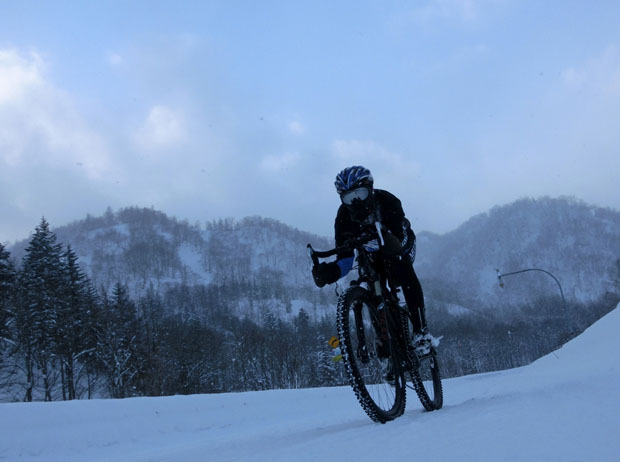 At the foot of the mountain, the original point of the training.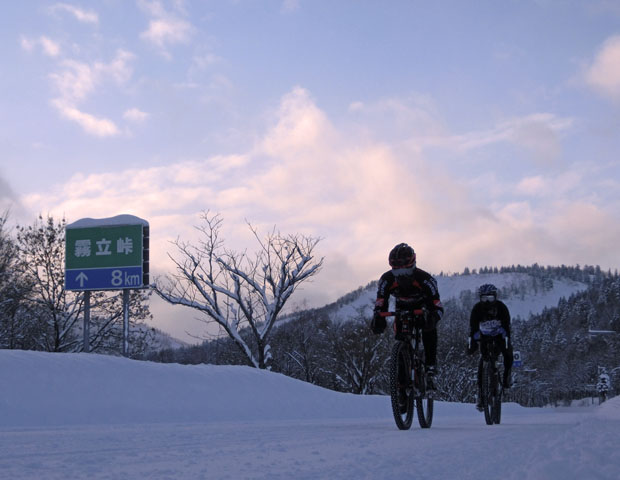 A new snow biking era begins, maybe...