K participated in this training. It was minus 12 degrees Celsius at the Kitami Pass. It was snowing heavily but the snow was very light as the temperature was low enough. We were going to enjoy the powder snow this day. The Kitami Pass is one of the route we have the best powder in Japan.
Begins to climb. It's first time to climb the Kitami Pass from the Shirataki Side.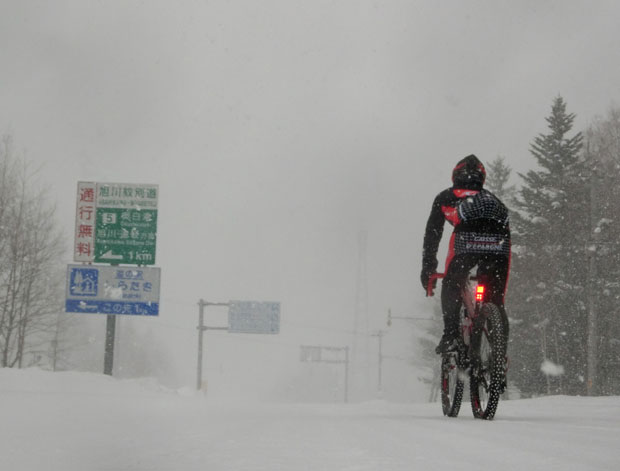 Crossing the Asahikawa-Monbetsu Highway (high-graded trunk highway) which is parallel to this route. Thanks to this route, very few cars pass the Kitami Pass.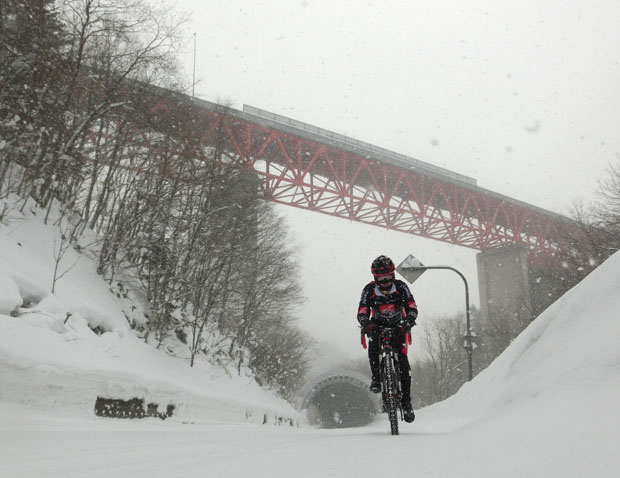 Climbing without speeding.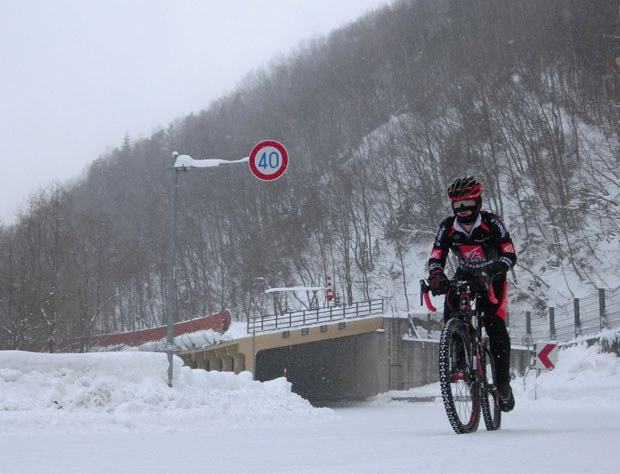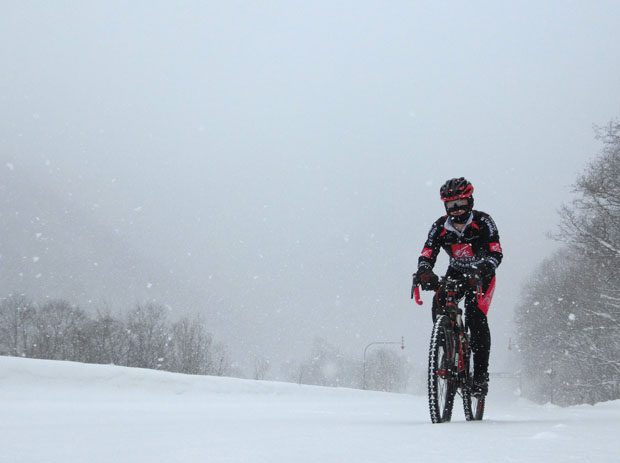 Higher altitude he gets, more snow you have.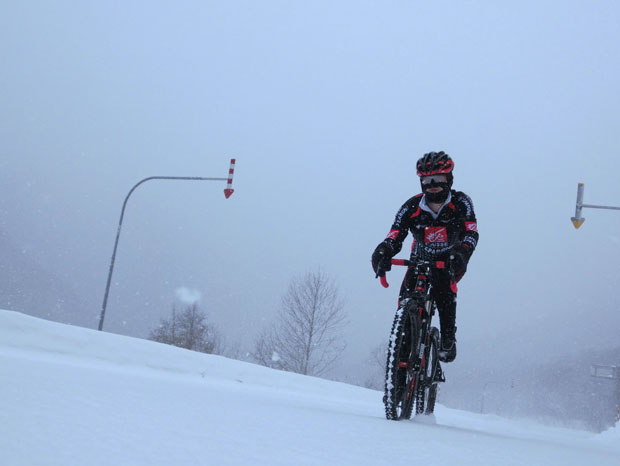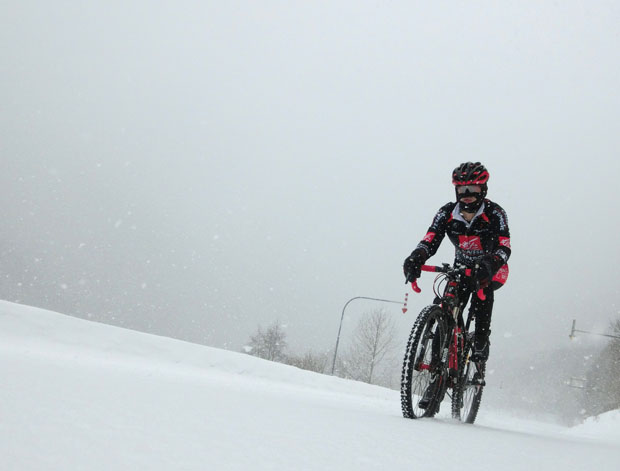 The powder snow is getting deeper and deeper.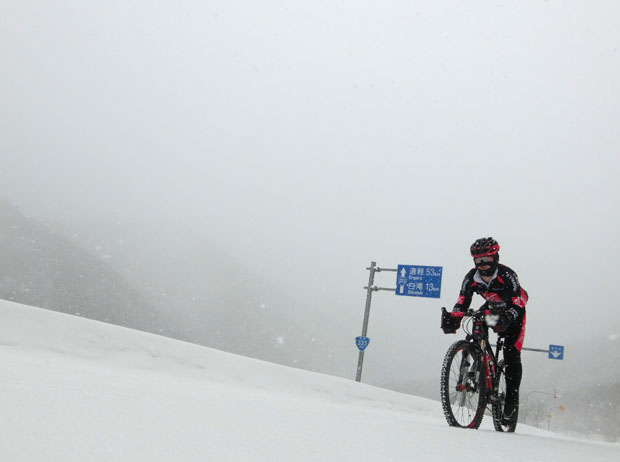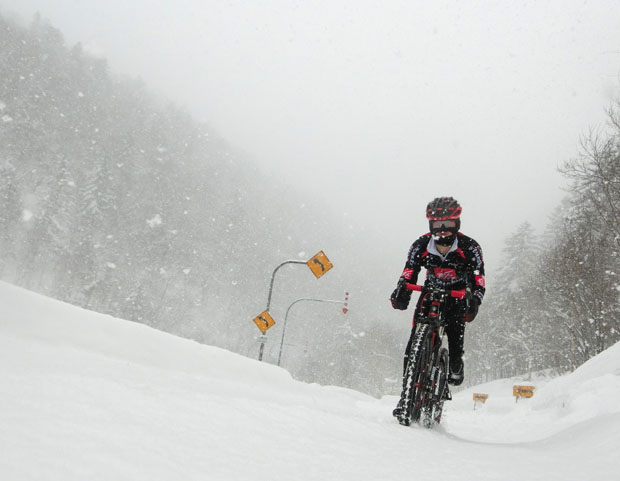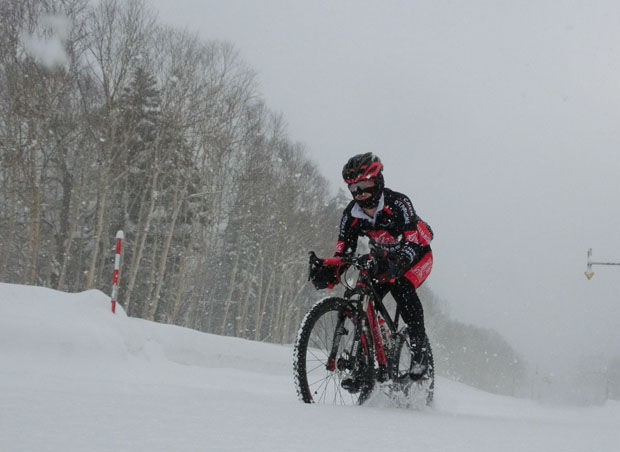 Usual interval training at the summit. Above the altitude of 800m, winds are really strong.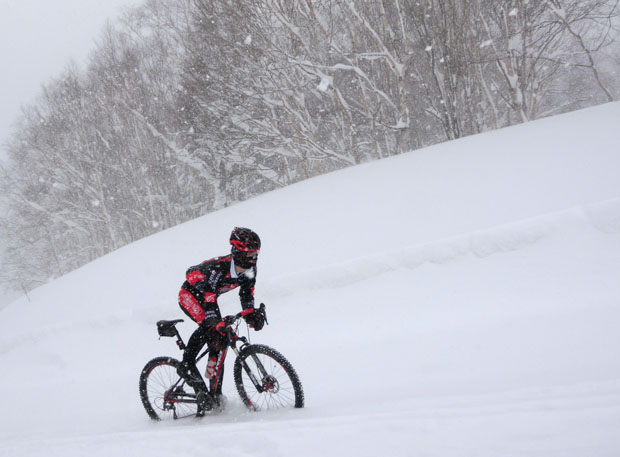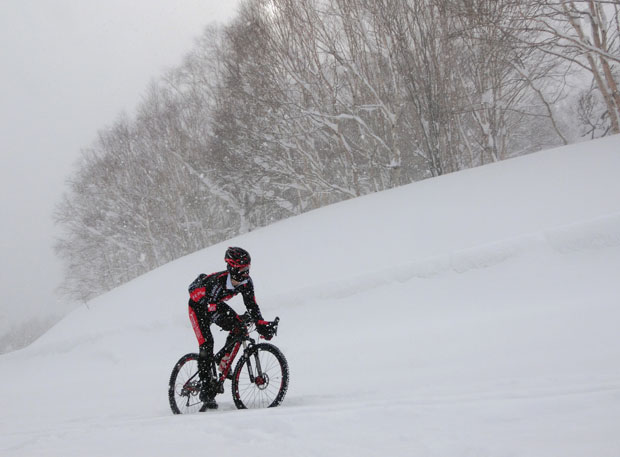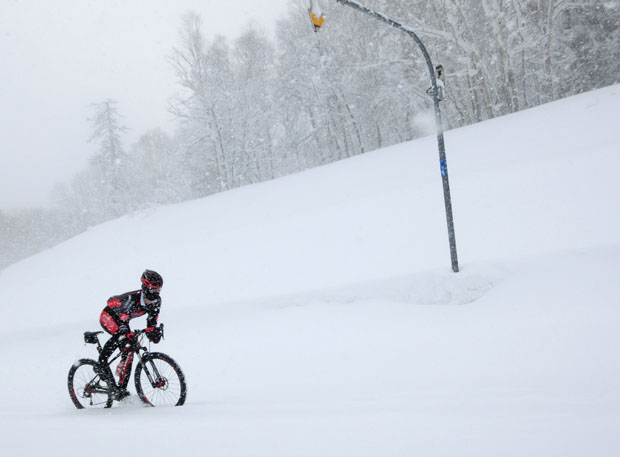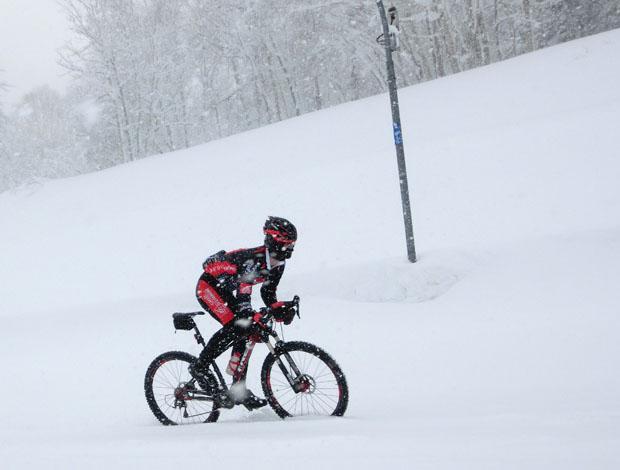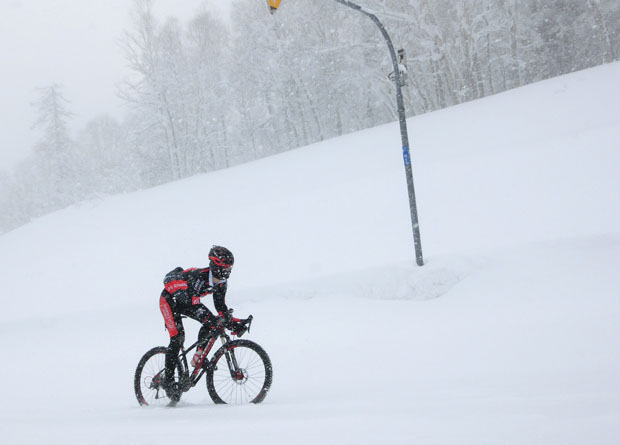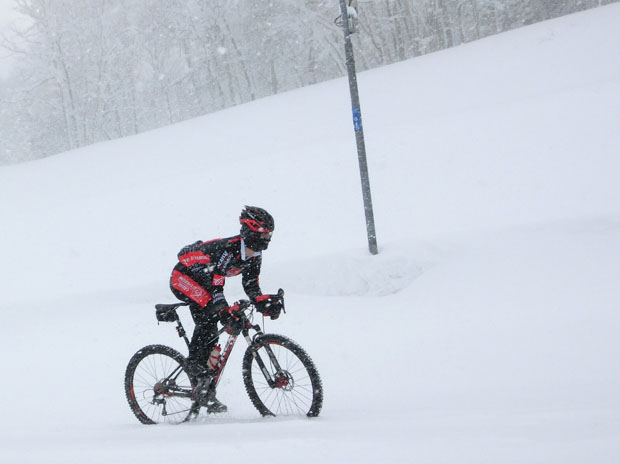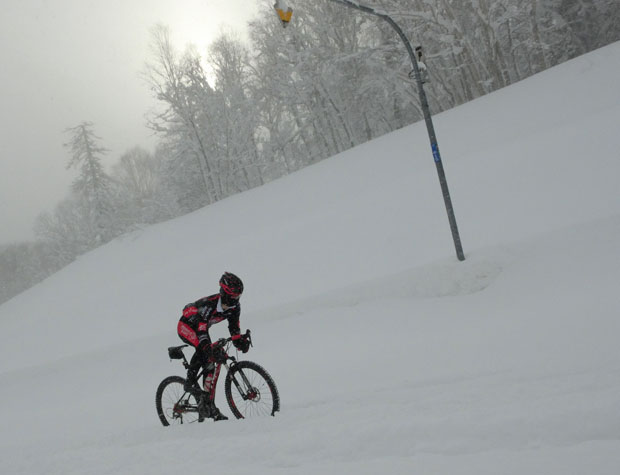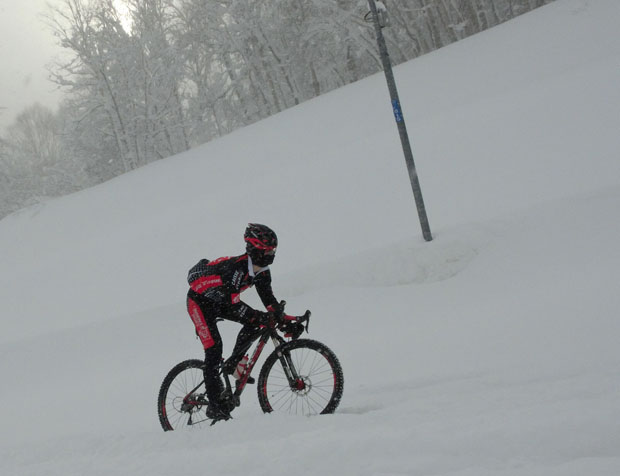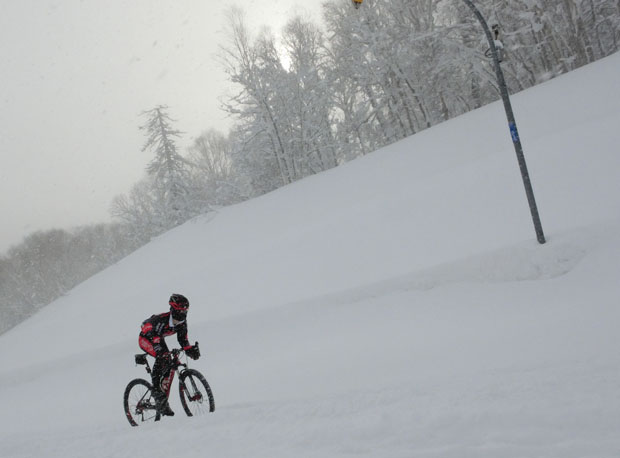 You have about 10-20cm of fresh powder snow at the summit.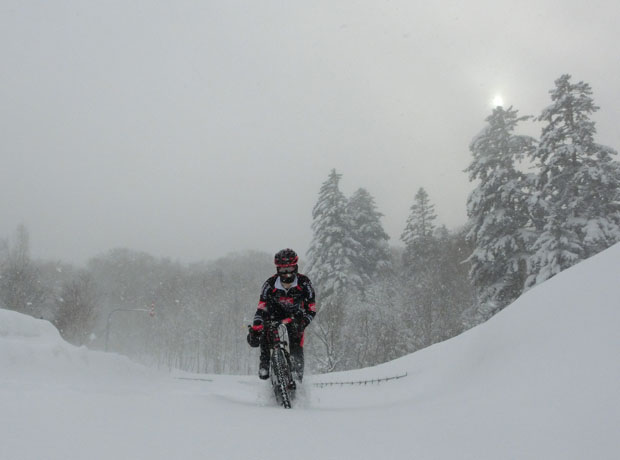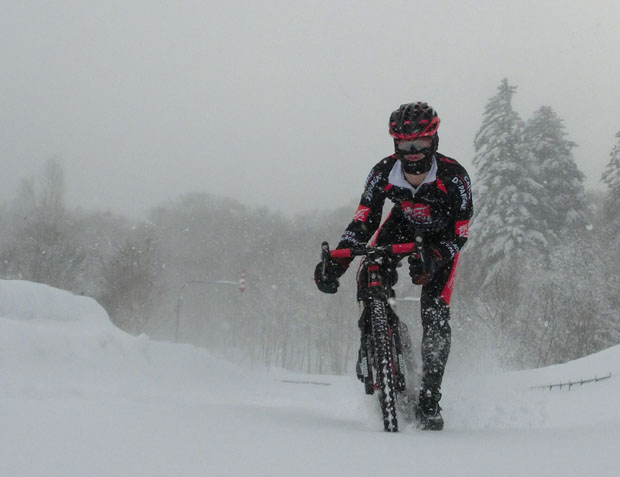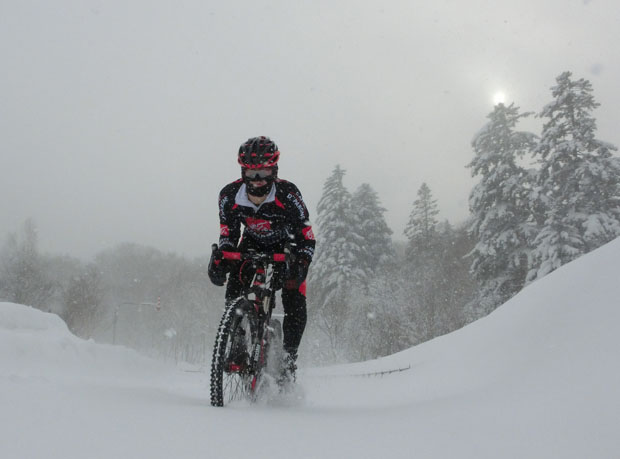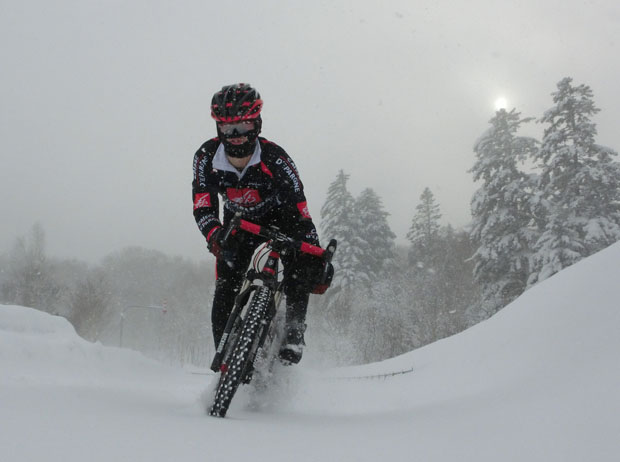 He descended a little in the direction of Kamikawa and climbed again from the other side. At the Kamikawa side, winds are extremely strong and you have a lot of snow drifts.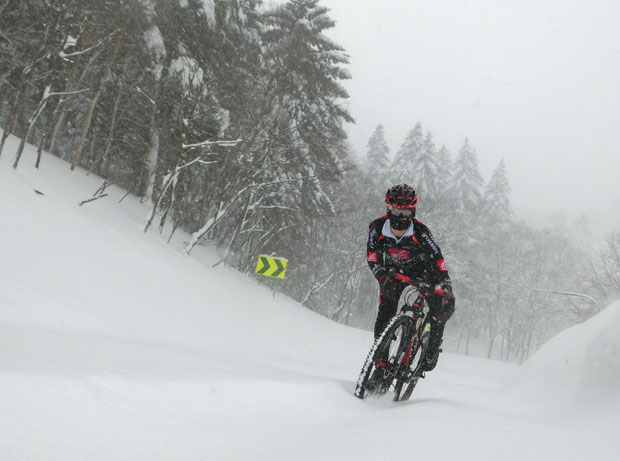 The parking at the summit.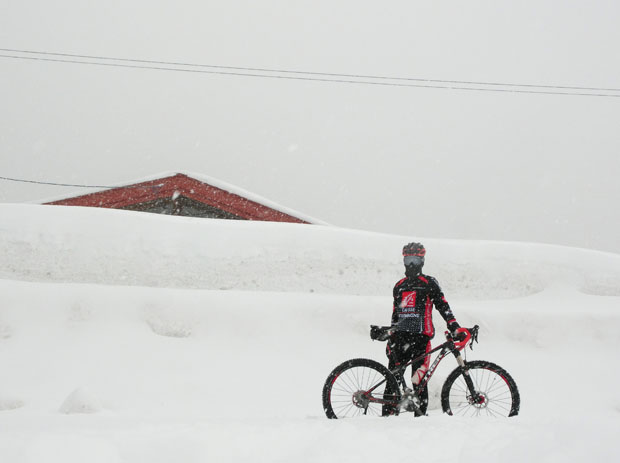 Passing again the summit and descending. The fresh snow is very light. Therefore, it doesn't affect the ride much although the depth of snow reaches around 20cm.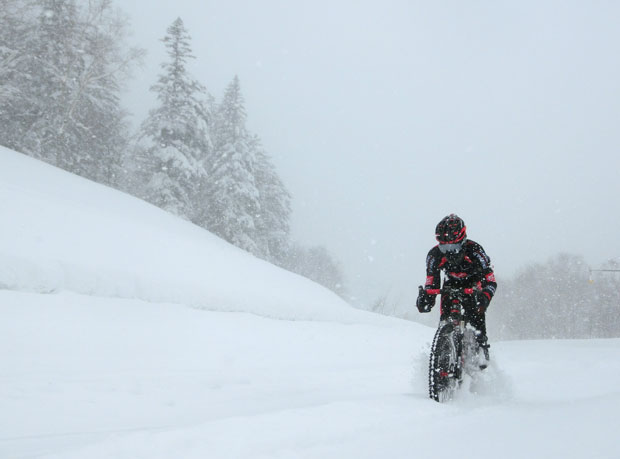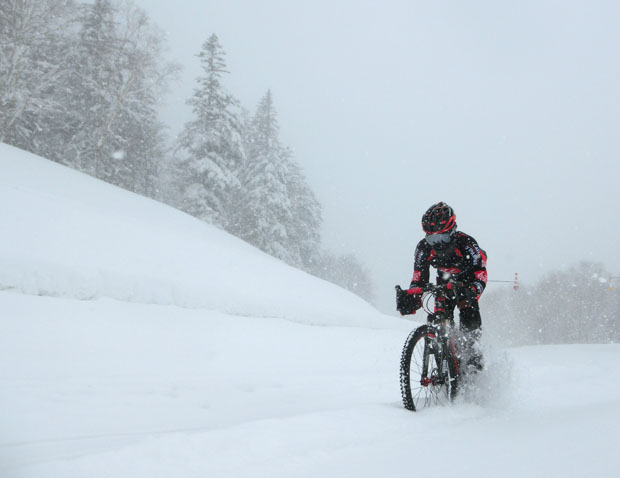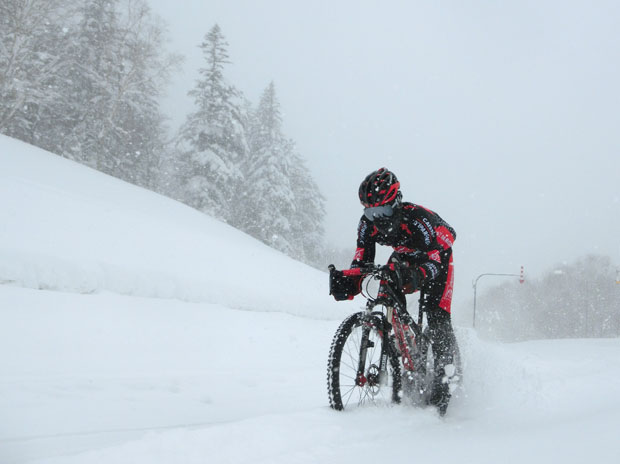 You have less snow at a low altitude.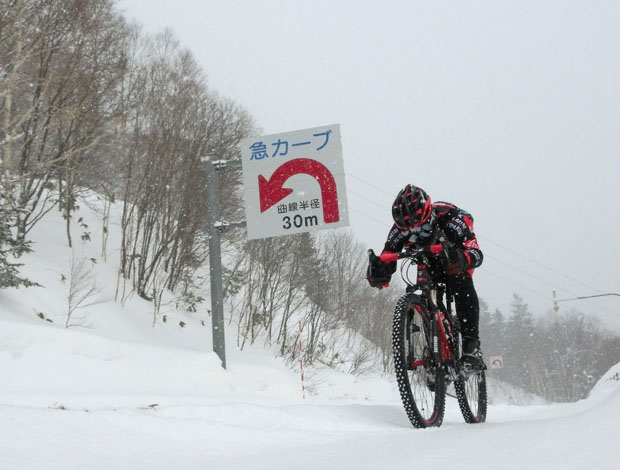 He parked the bike in order to admire the view from here.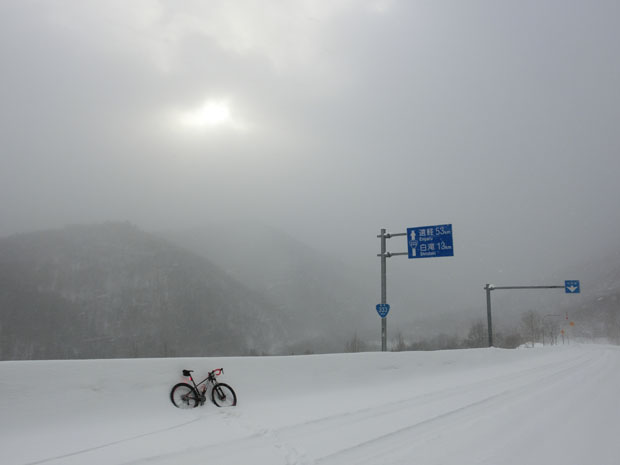 Resumed the descent.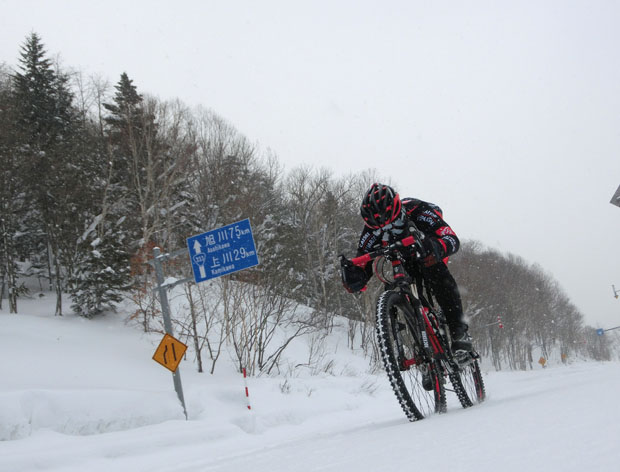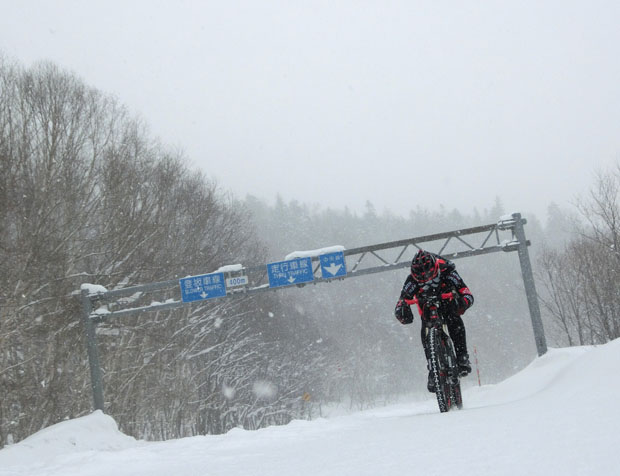 You have about 5-10cm of fresh snow at the foot of the mountain.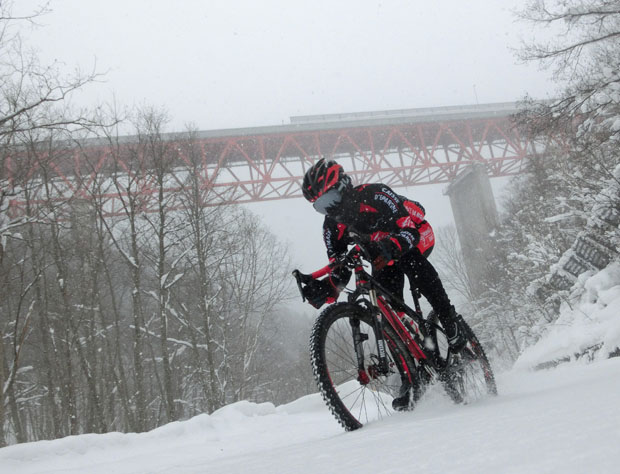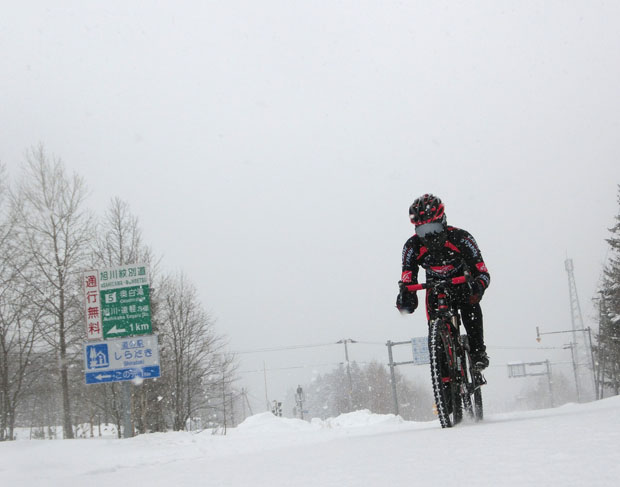 Compilation of interval training's movies of this day.