Training Report - Kitami Pass
K participated in this training. It was minus 18 degrees Celsius at the summit of the Kitami Pass of which the altitude is 857m. The travelled distance was 33.3km.
It's first time to ride on the Kitami Pass. It was cold on the Kamikawa Basin because of the radiative cooling. There was a ground inversion layer which wasn't so strong. Because of seasonal winds, it was snowing from time to time on the mountains.
This route heads for the two famous mountain passes: the Ukishima Pass and the Kitami Pass.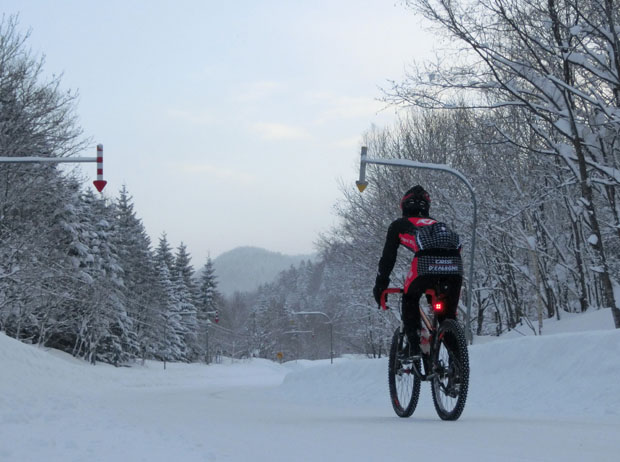 The Mt.Chitokaniushi enters the view.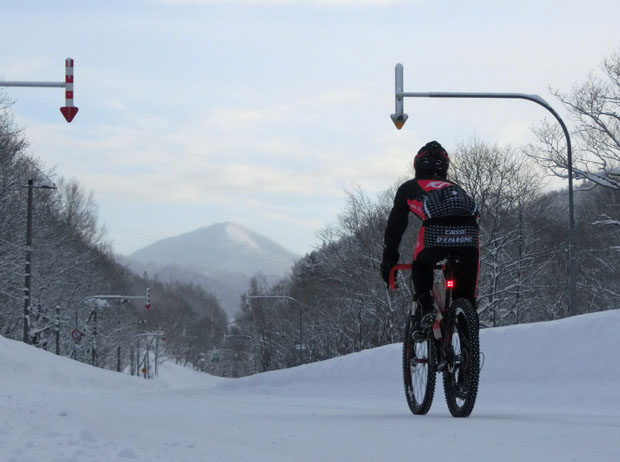 This is the Asahikawa-Monbetsu Highway (high-graded trunk highway) which is parallel to this route. Thanks to this high graded highway which is parallel, very few cars pass this route as almost all traffic bypasses this route taking the high graded highway.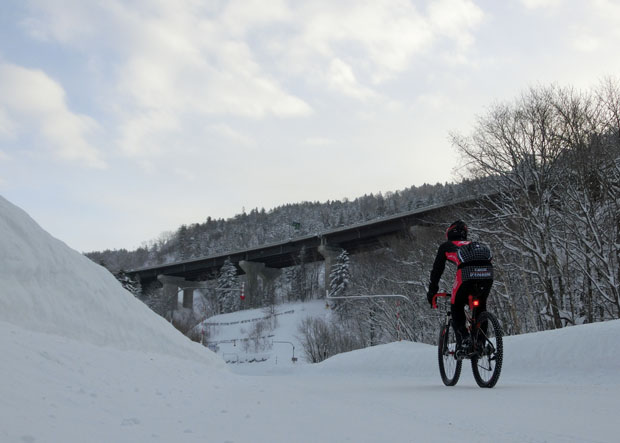 Approaching the bifurcation.

Passed the bifurcation and now on the route to the Kitami Pass.

Saying good-bye to the Asahikawa-Monbetsu Highway which bypasses the Kitami Pass with a long tunnel.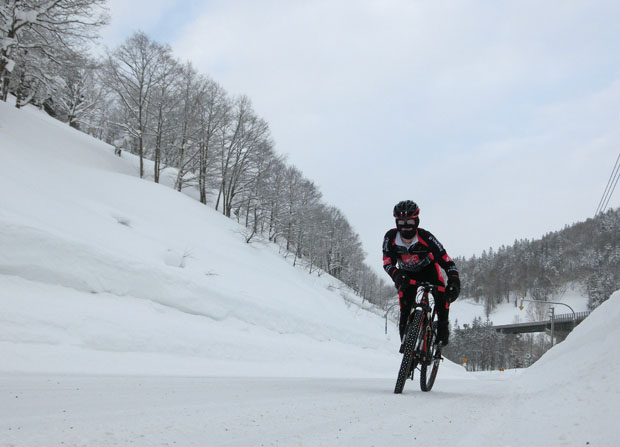 Continuing climbing.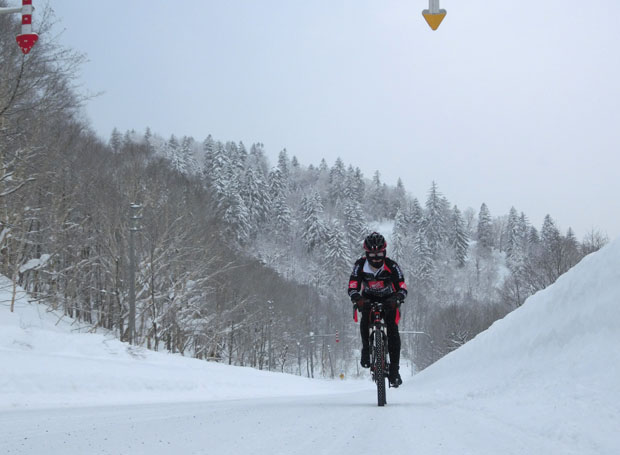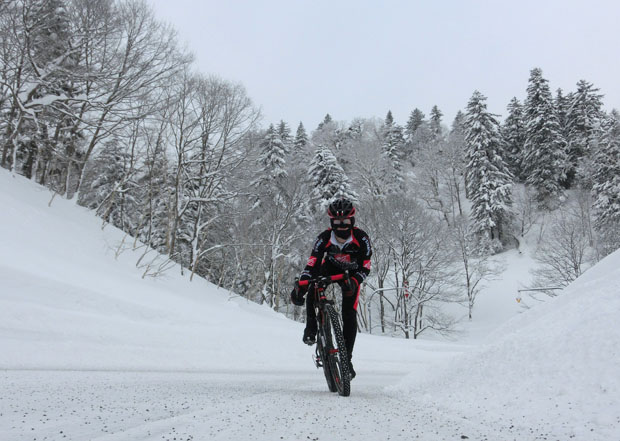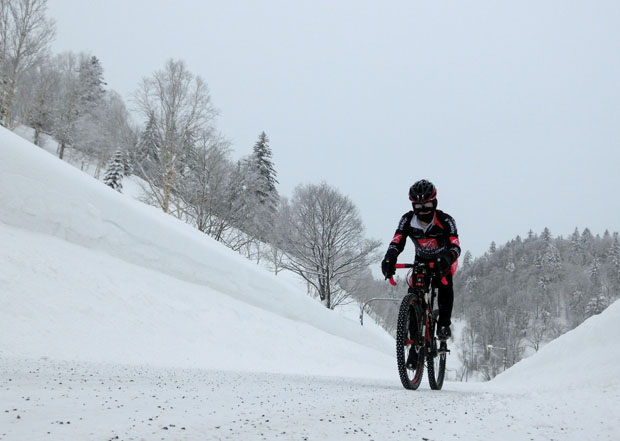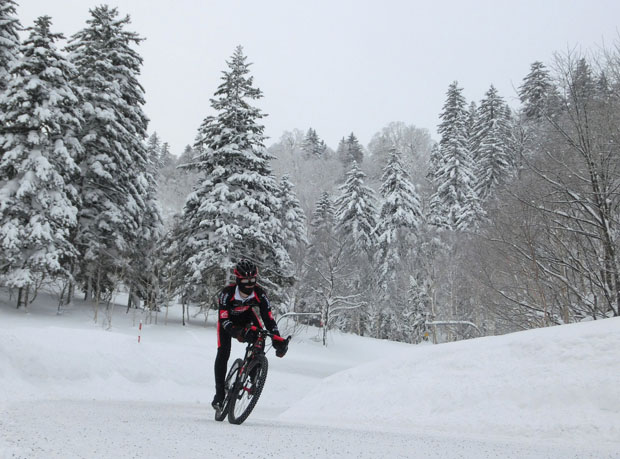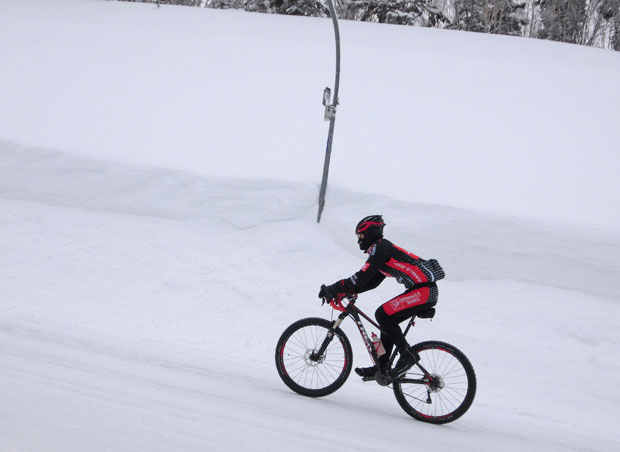 Approaching the summit, he commenced a long sprint to the summit.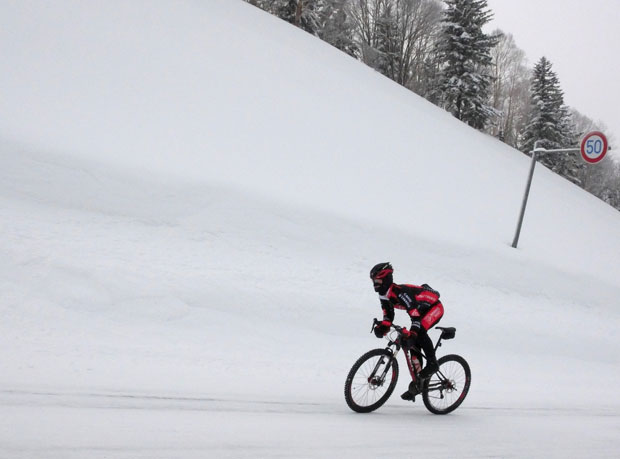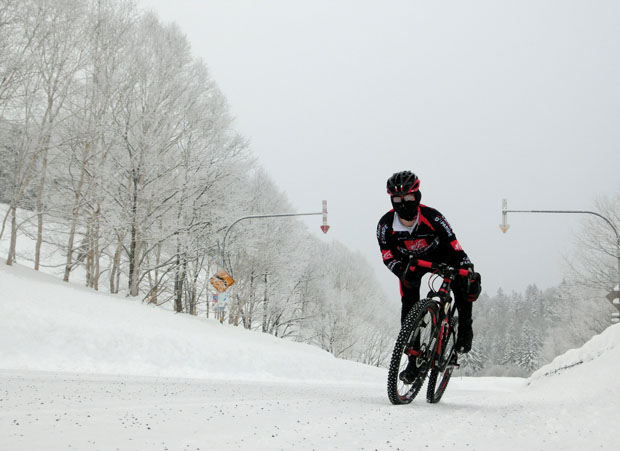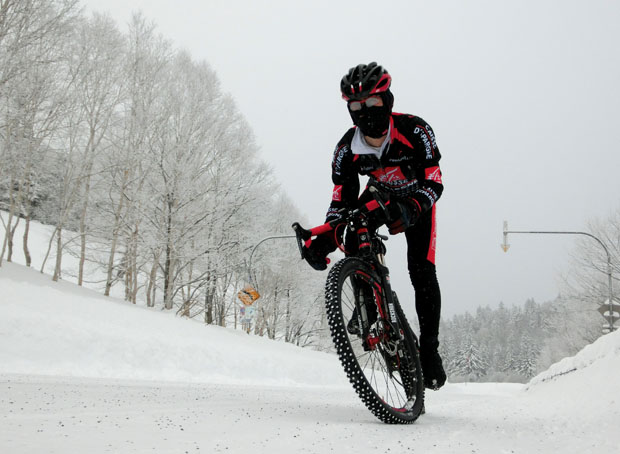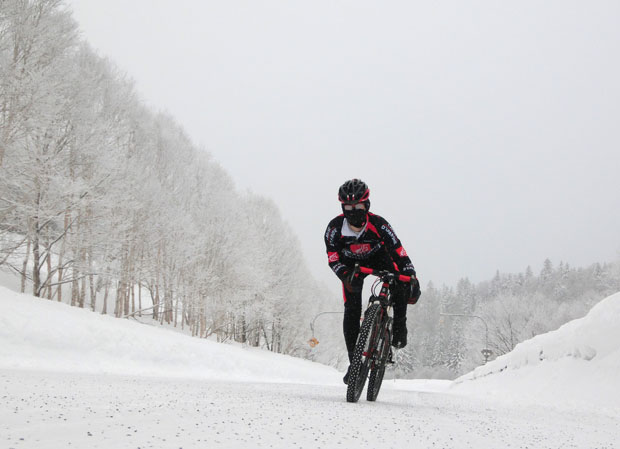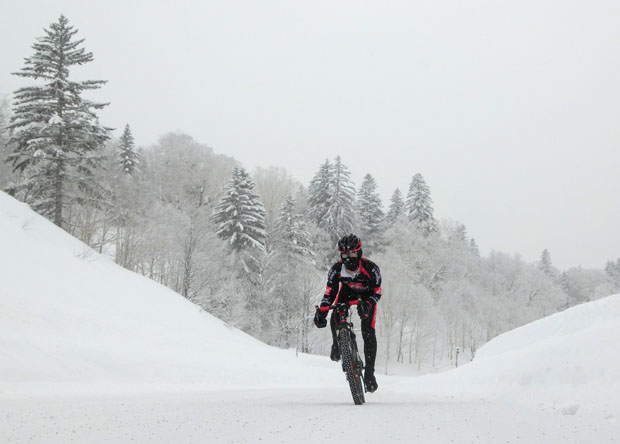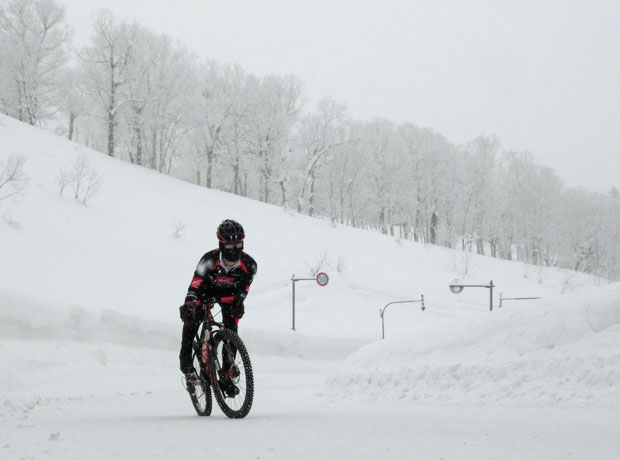 He had miscalculated the distance up to the summit. It was much longer than expected. So he sat up and rested for a while.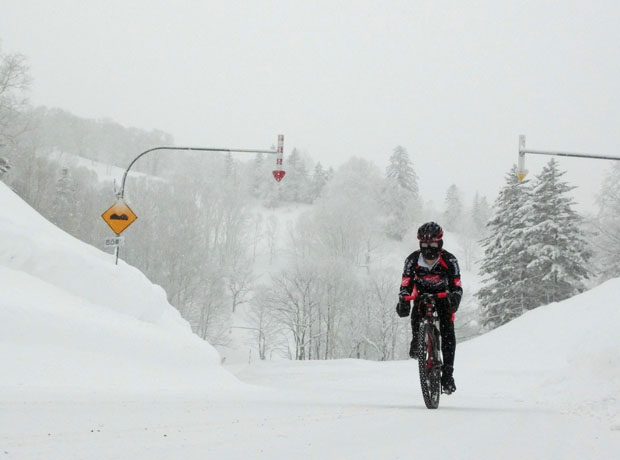 Accelerating again.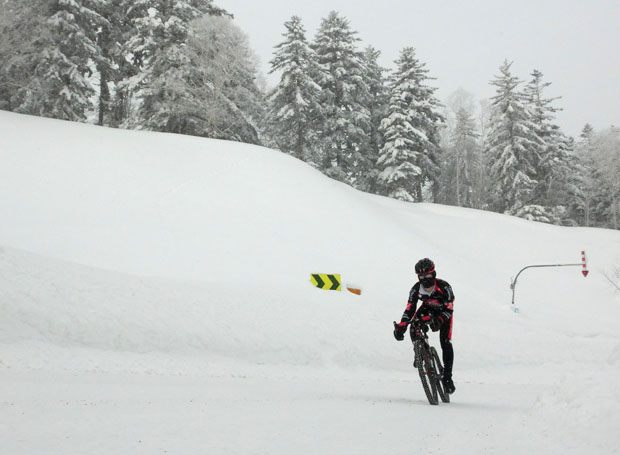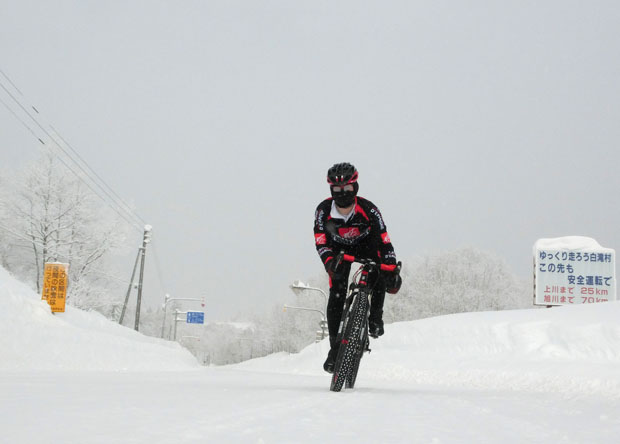 Passing the summit.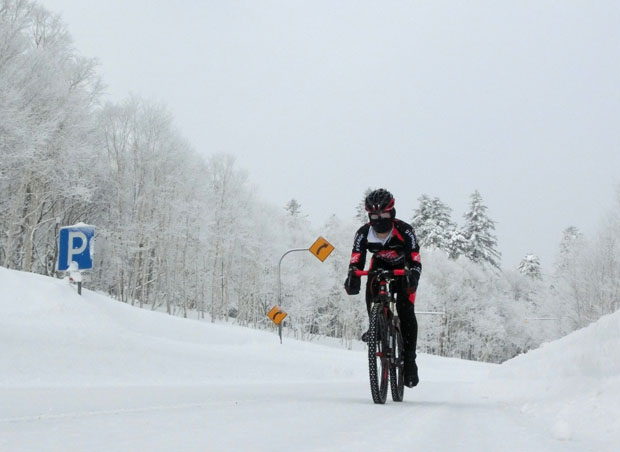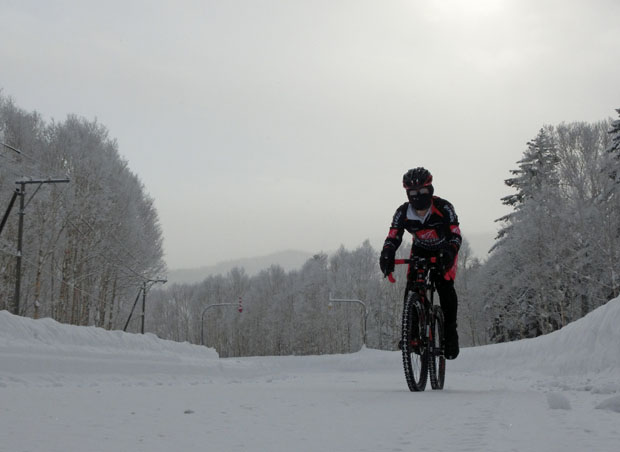 At the summit, he met a group of skiers. One of them asked K:

Skier:


It's amazing! I'm really impressed. But if i'm not mistaken, you are the cyclist who often climbs the Mt.Tokachidake. Aren't you?

K:


Yes, it's me. But how do you know this?

Skier:


I've seen you there several time.

K:


Oh, I see.

Climbing again from the other side of the pass.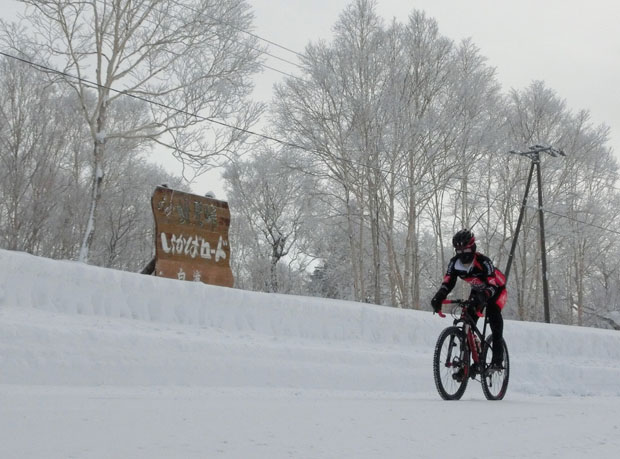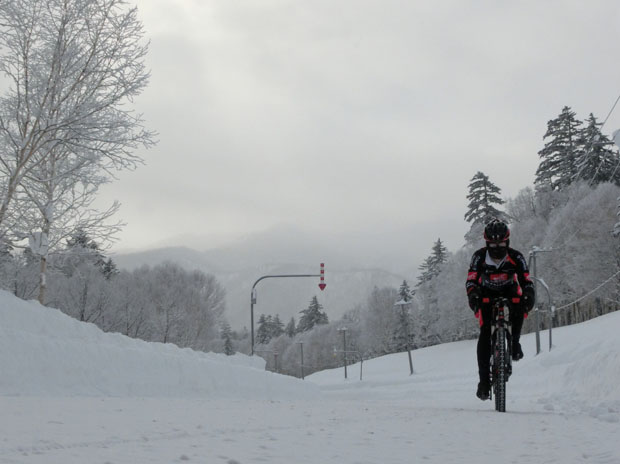 Sprint to the summit. The snow depth of this day at the Kitami Pass is 220cm.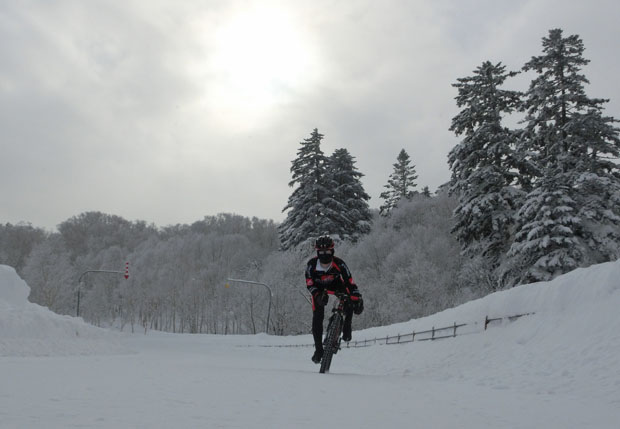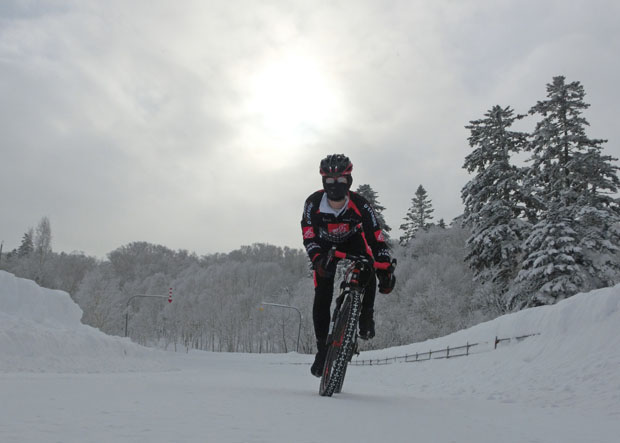 Doing sprint training several times at the summit. You see the Mt.Chitokaniushi.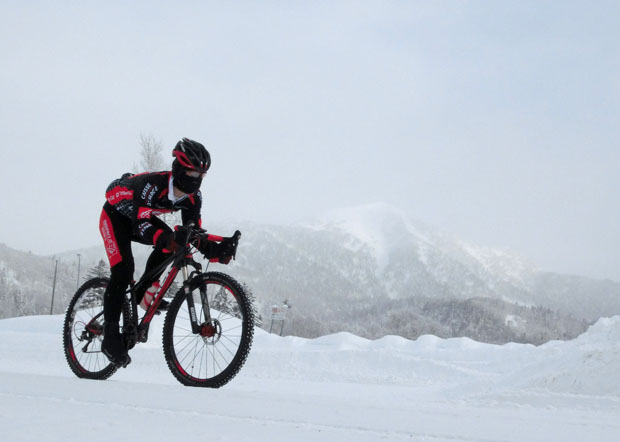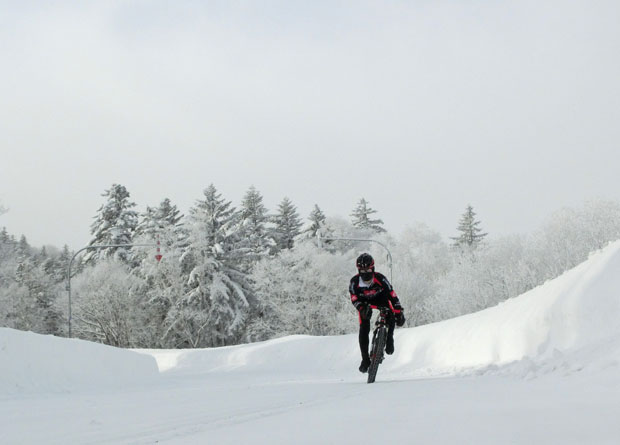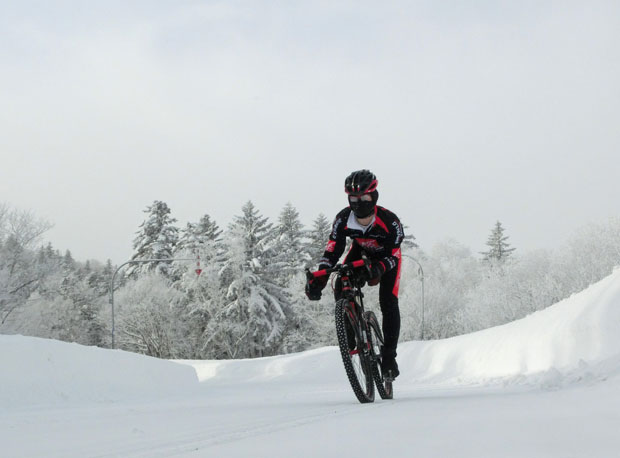 Began the descent.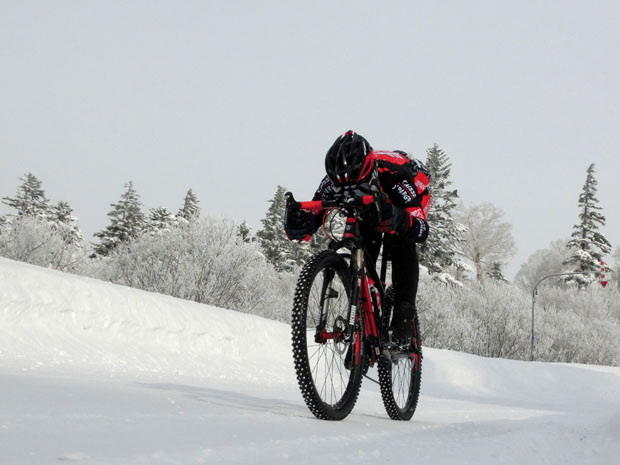 The road is not so steep but not so flat either.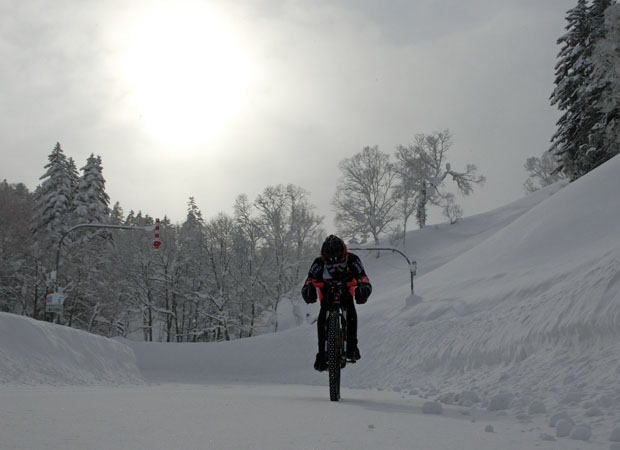 Abundant snow is one of characteristics of this route.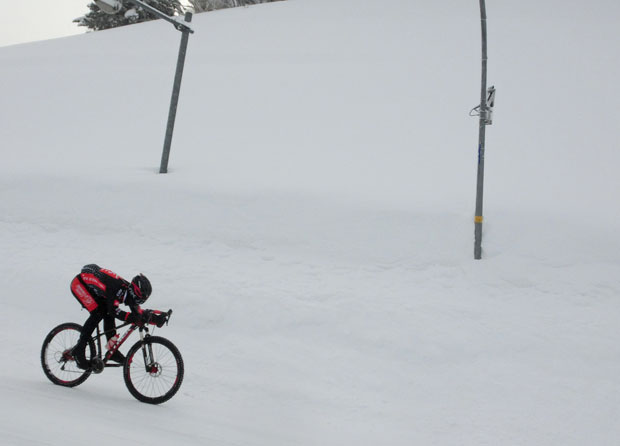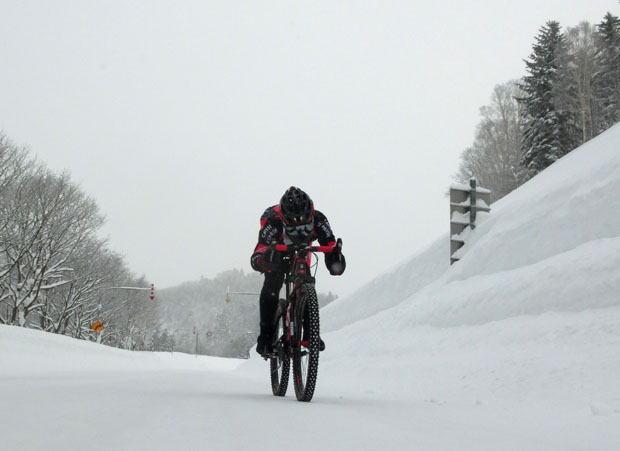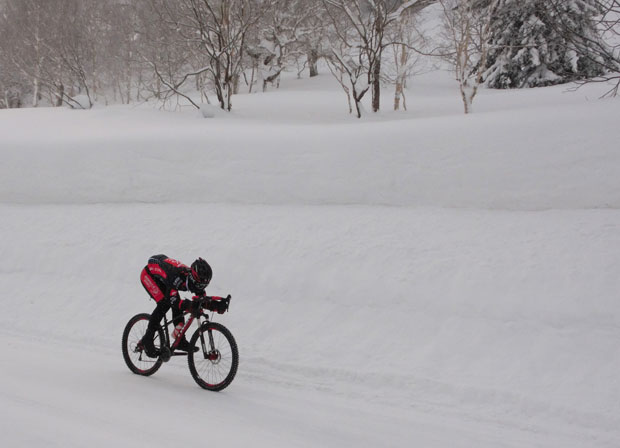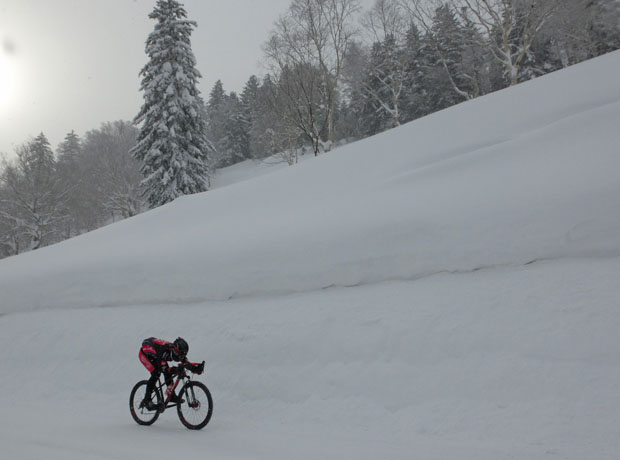 Crossing the Asahikawa-Monbetsu Highway.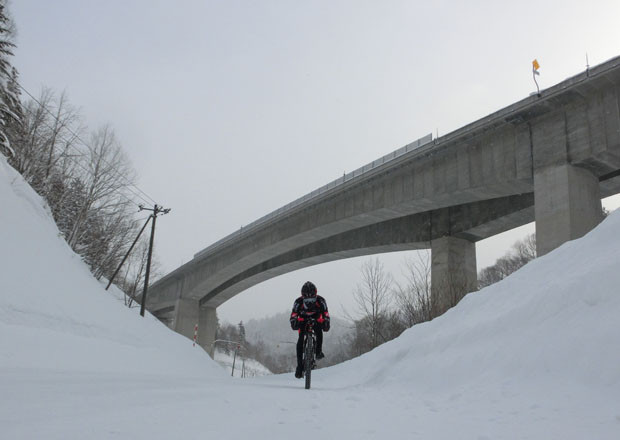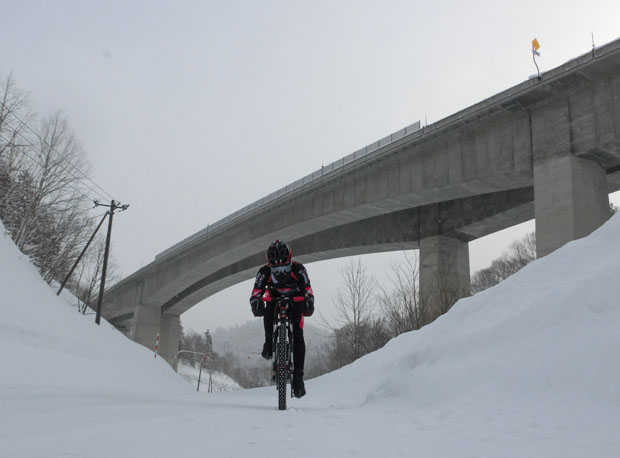 Passing the bifurcation.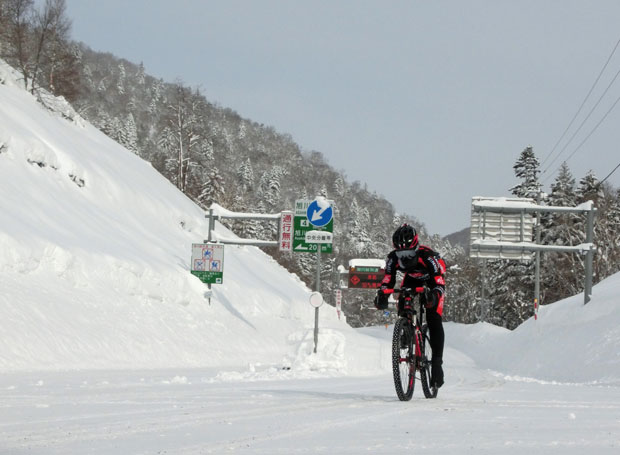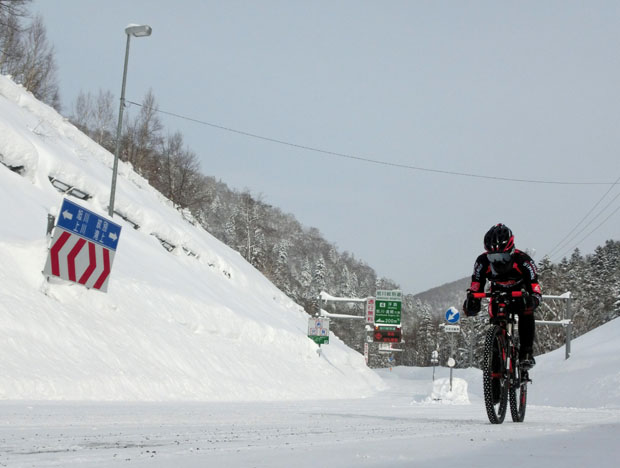 Below the bifurcation, the road is almost flat. You have to pedal.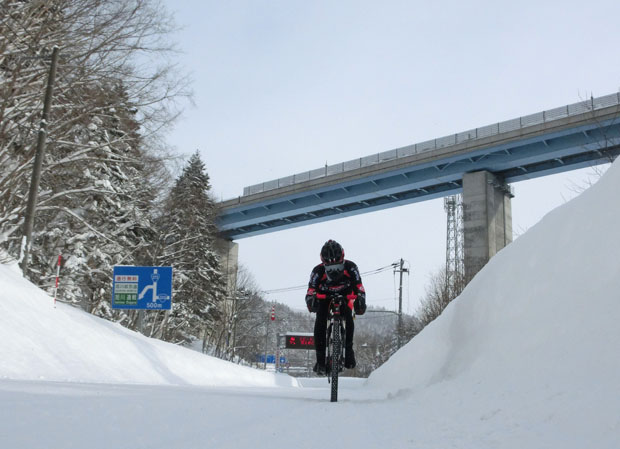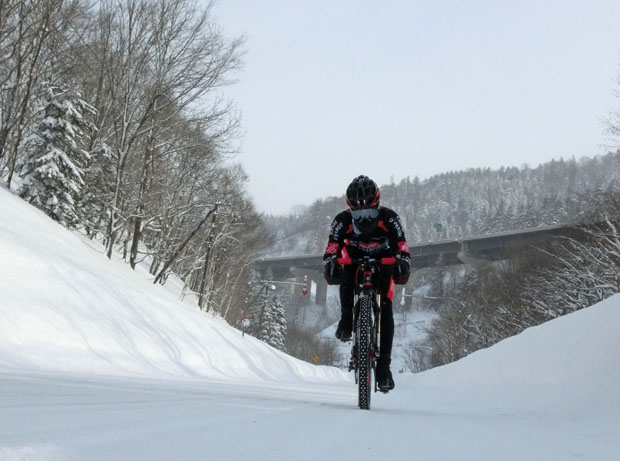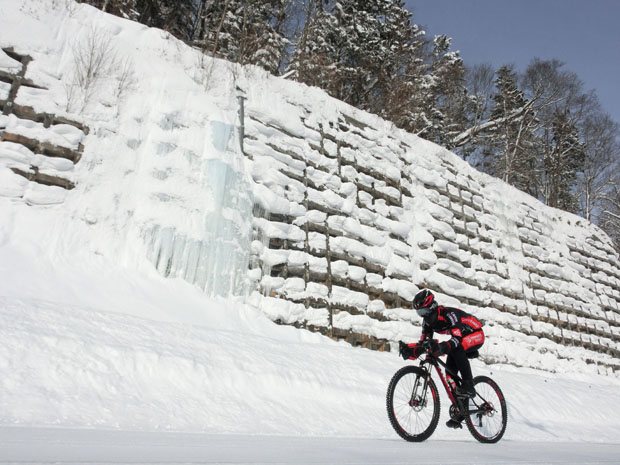 A small climb.

Arriving the original point.