K participated in this training. It was minus 28 degrees Celsius at the west riverside of the Beberui River.
Before the beginning of the training, it was minus 25 degrees Celsius. It was super cold because of a strong radiative cooling. The temperature was still going down. During the training, the temperature attained minus 28 degrees Celsius. He has tested the new bike in a super cold condition.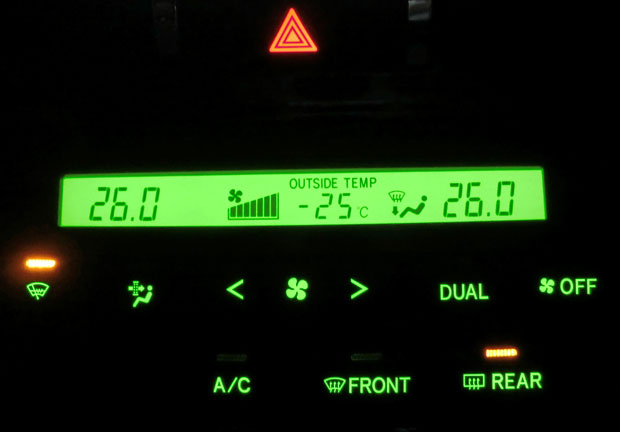 The Pond Torinuma is covered with radiation fog.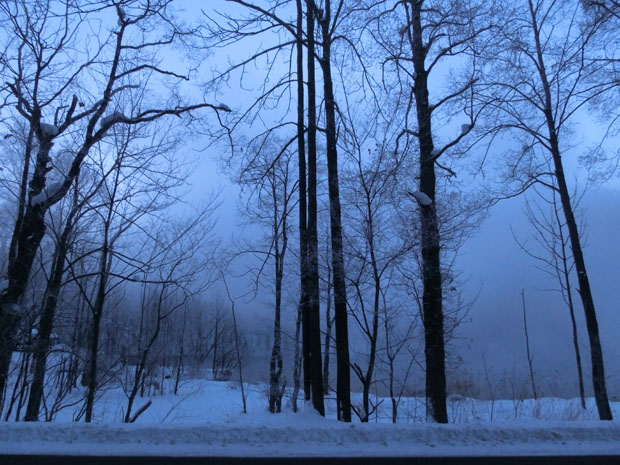 Riding in an intense radiation fog.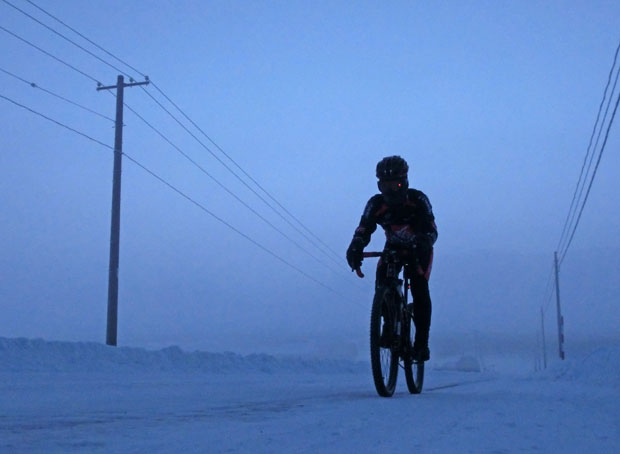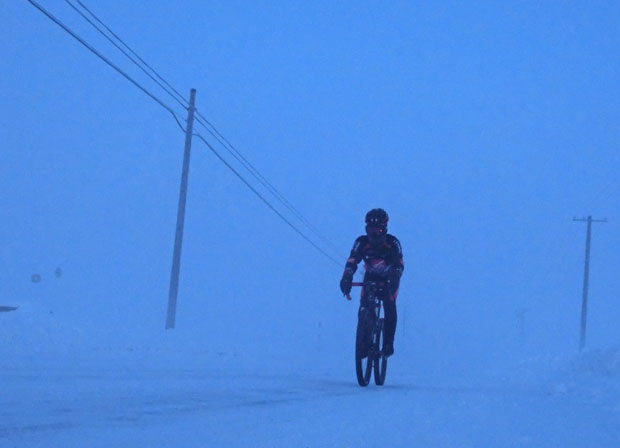 He's wearing the ski goggles with heating lenses (cf. Bifuka Pass). It didn't get fogged even in this super low temperature. When its anti-fog system is on, a red dot on the lenses gleams.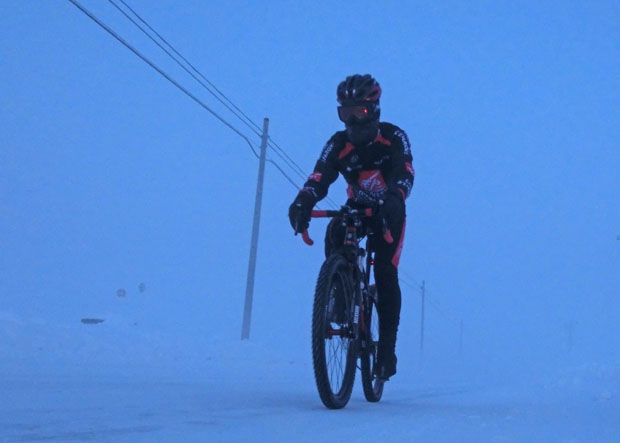 The bike and its wires are covered with hard rime produced by the intense radiation fog. As the wires are frozen, the lever of front brake became very heavy and the rear derailleur has problems to change the speed. The mineral oil of the rear hydraulic brake aumented its stickiness. The brake lever became very heavy and takes a long time so that the brake pad puts back. But the both brakes are fully functional.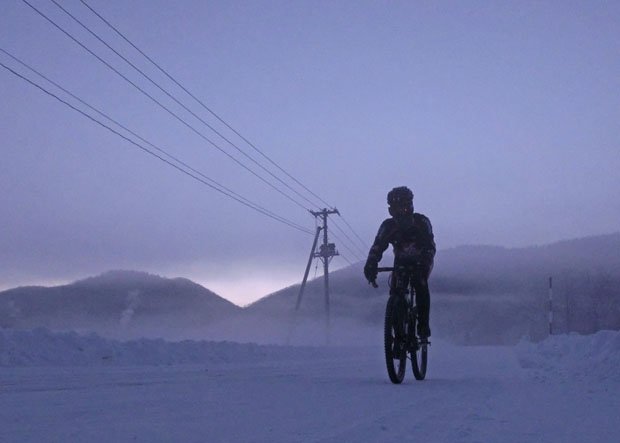 The taillamp of Knog is fully functional even in this low temperature.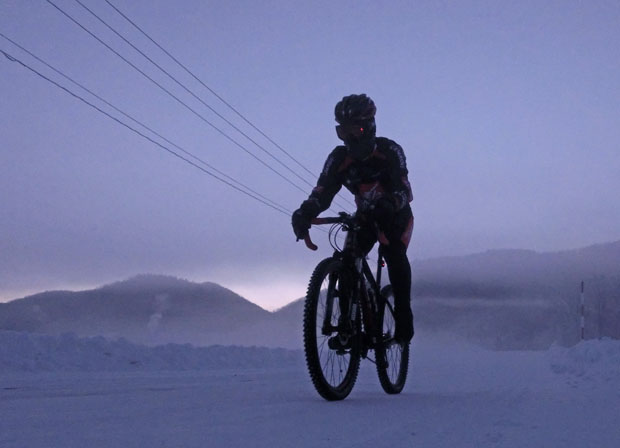 The cyclo-computer's liquid crystal dysplay became very snow and the letters became almost white.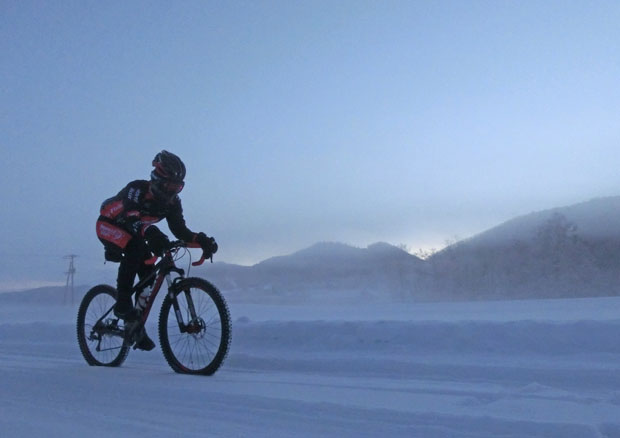 The sun is rising.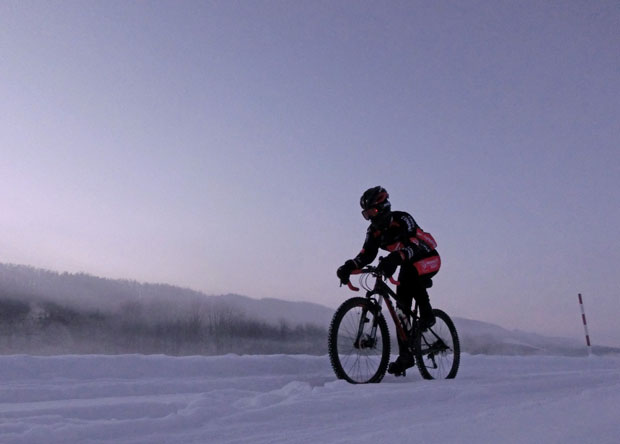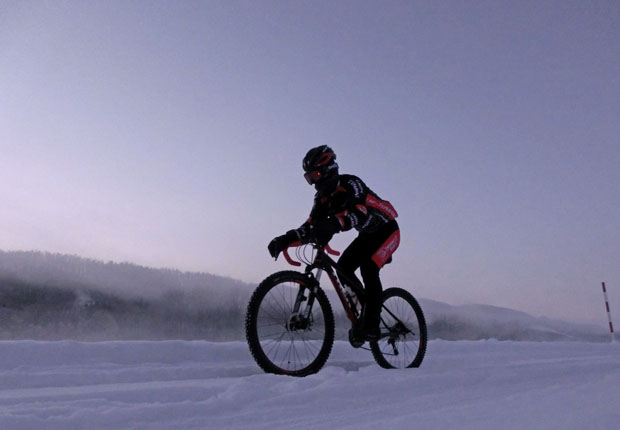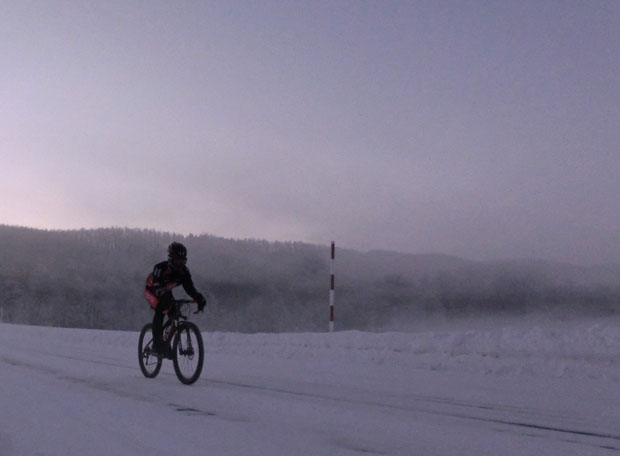 From time to time, the Mt.Furanodake (Mt.Furano) looms through the interstice of radiation fog.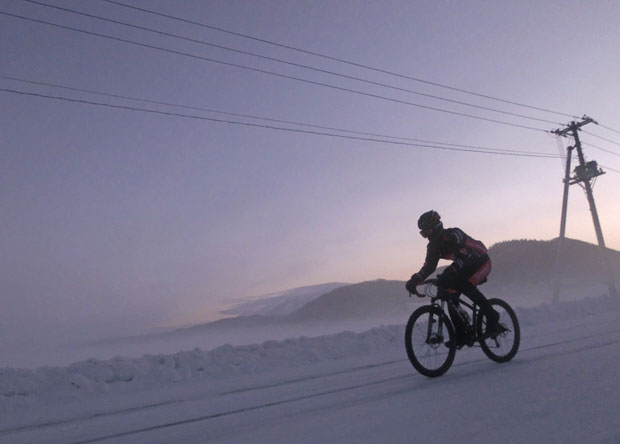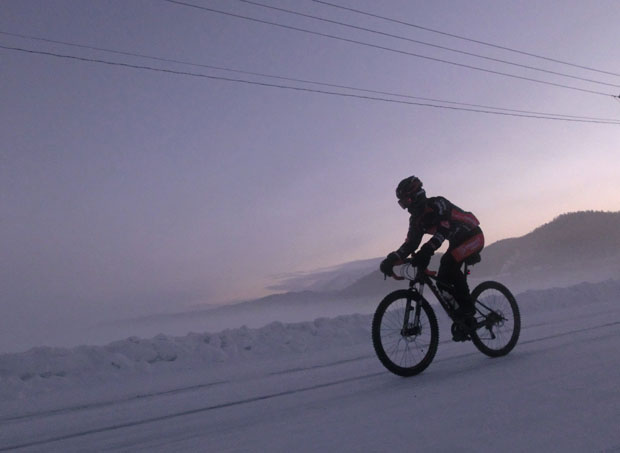 Sprint training.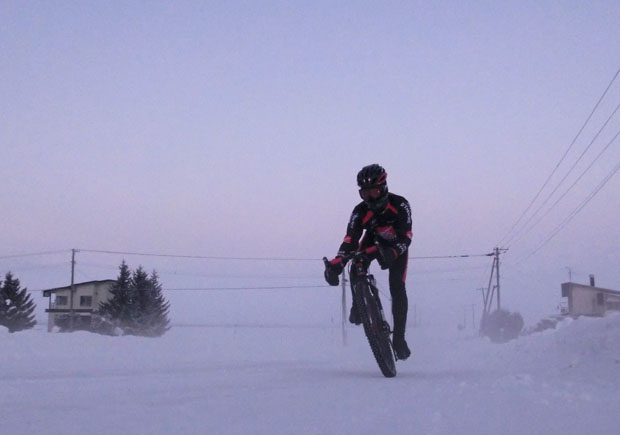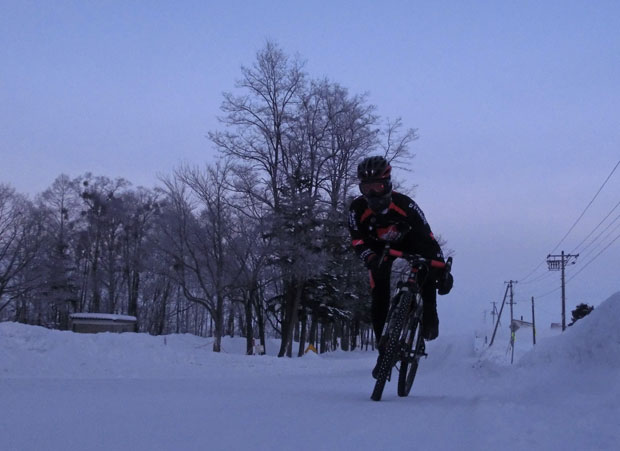 The Mt.Ashibetsudake (Mt.Ashibetsu) and the Mt.Furanonishidake (Mt.Furanonishi) are lit by the morning glow.