K participated in this training. It was minus 14 degrees Celsius at the Kitami Pass. He started at the Kamikawa side. This day, a larg-scale snow removal operation was underway.
The road surface is covered with hard ice beneath the snow.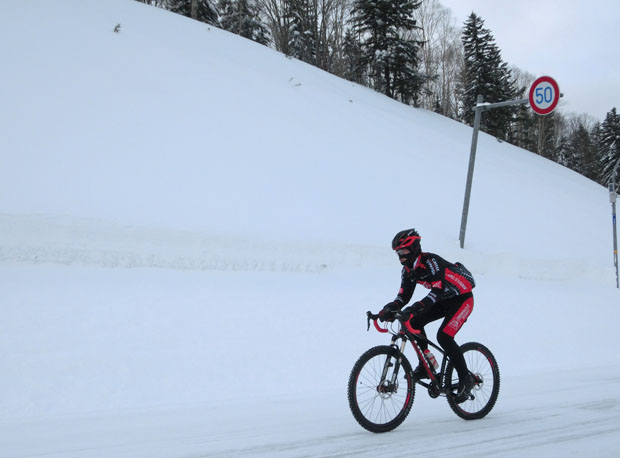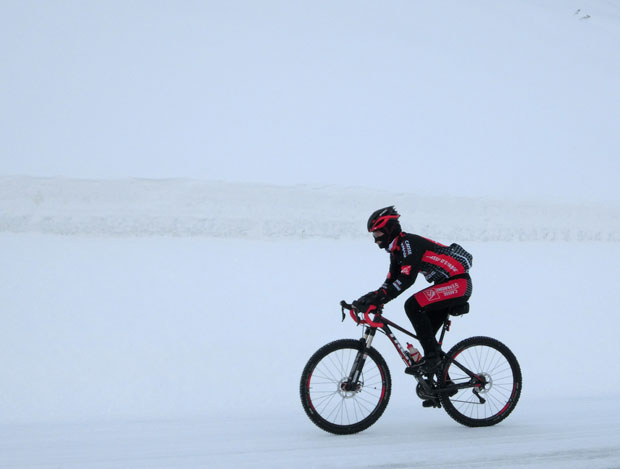 He's climbing without any event.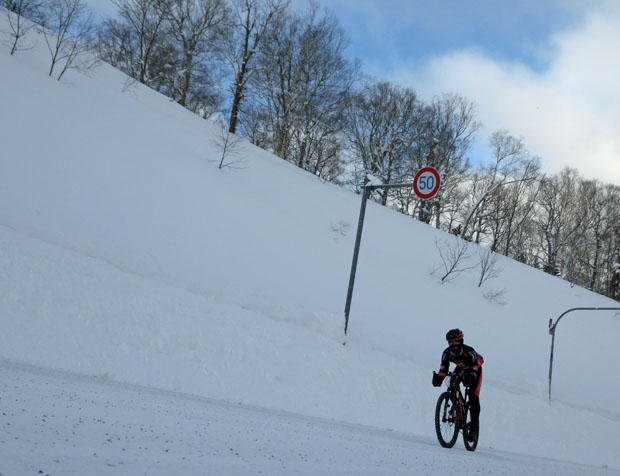 Sprint training up to the summit.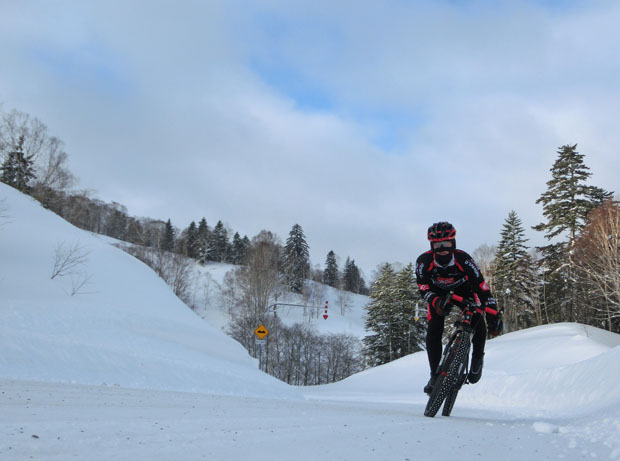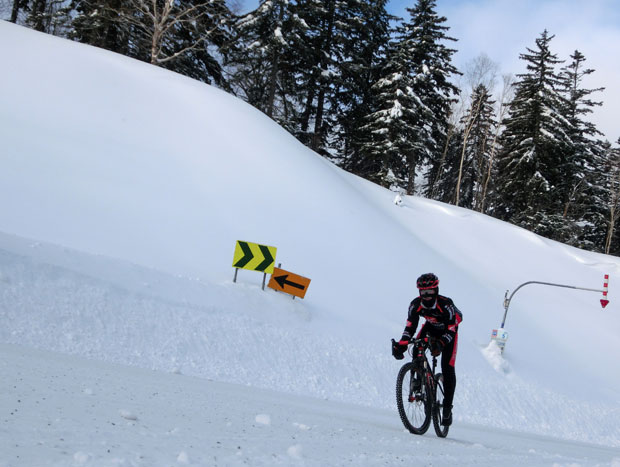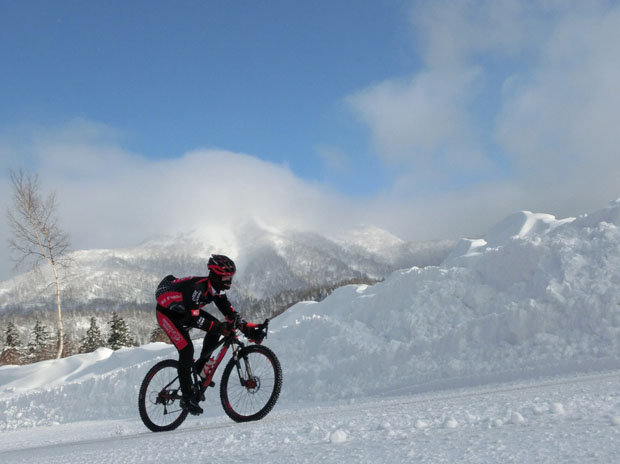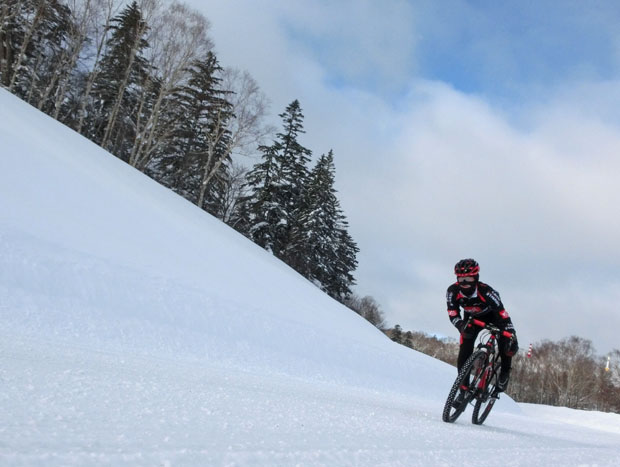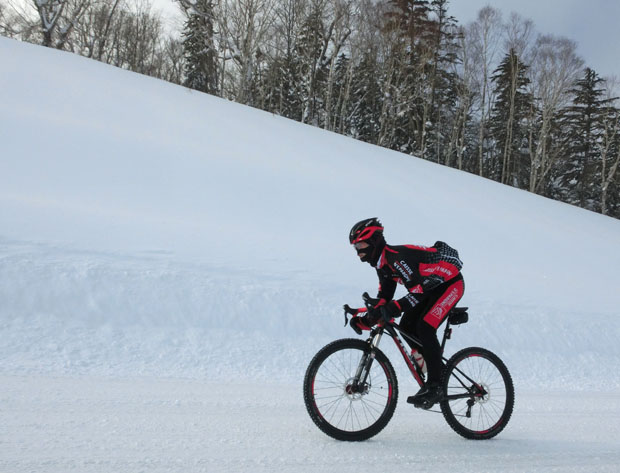 Sprint training to the summit from the other side.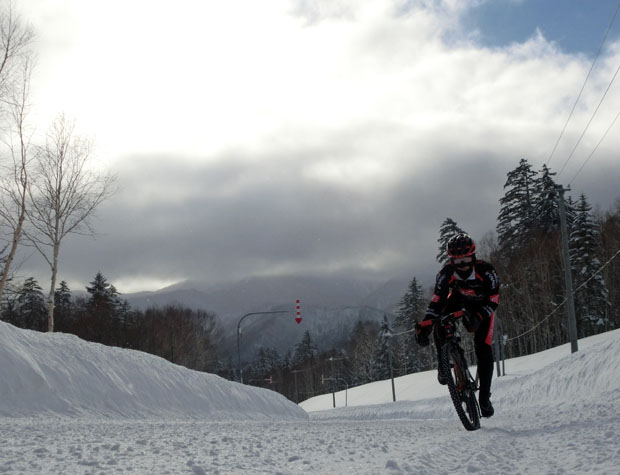 The summit of the Kitami Pass.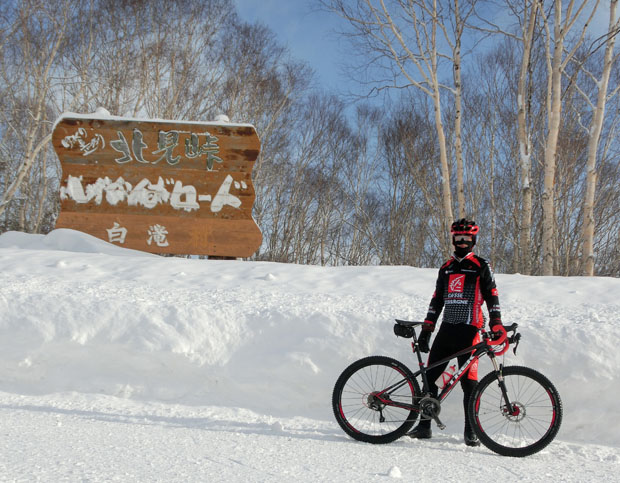 Continuing interval training severa times.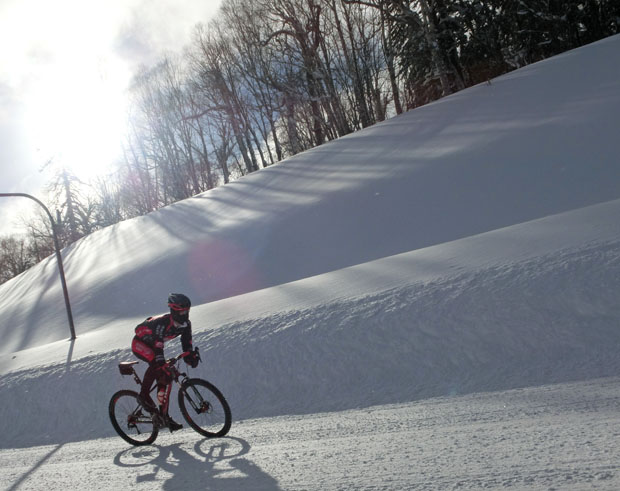 Descending halfway.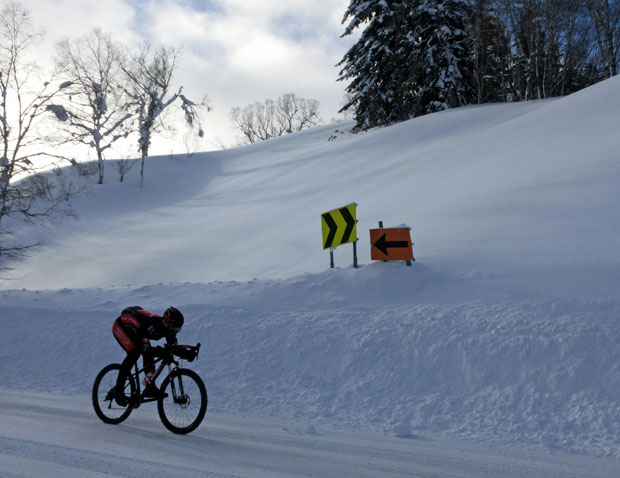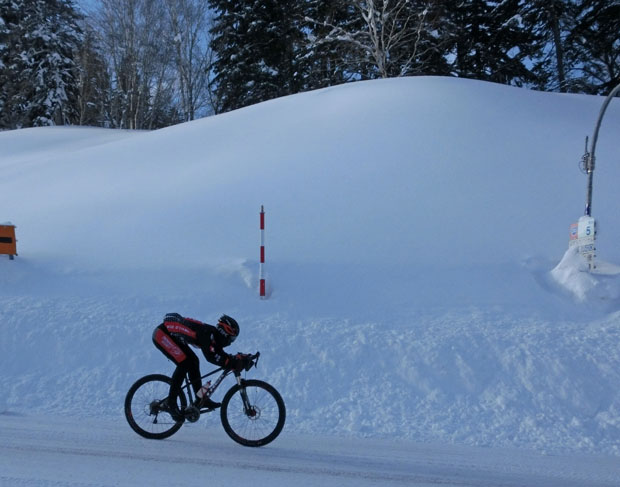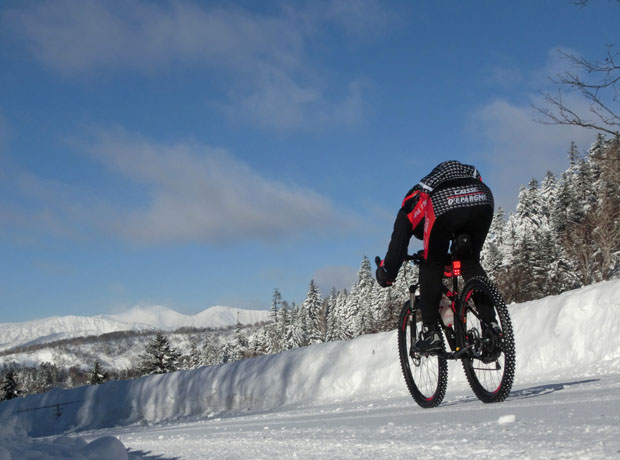 Another climb repeating interval training enjoying the view of the Mt.Teshiodake (Mt.Teshio).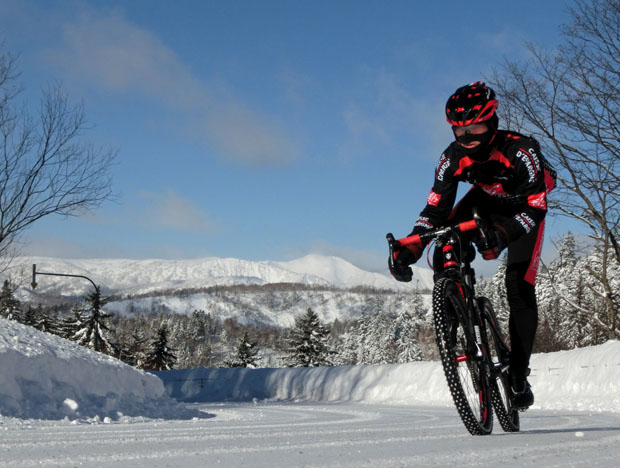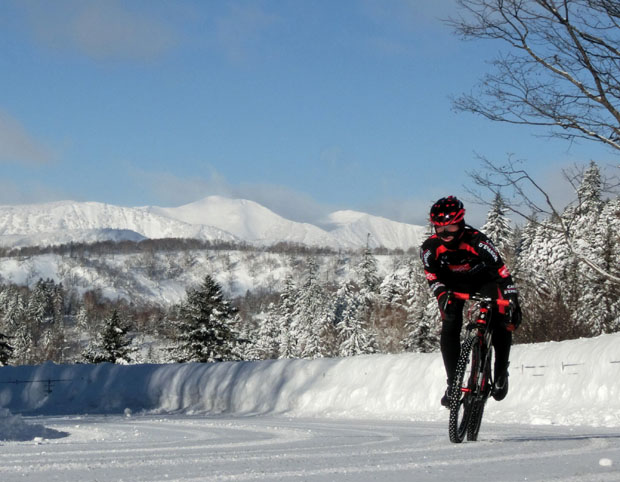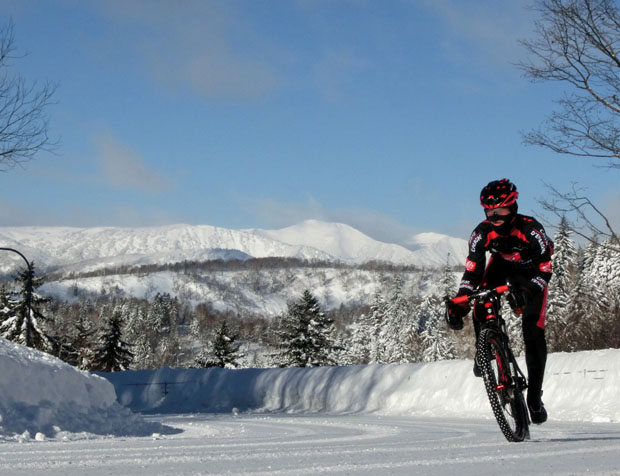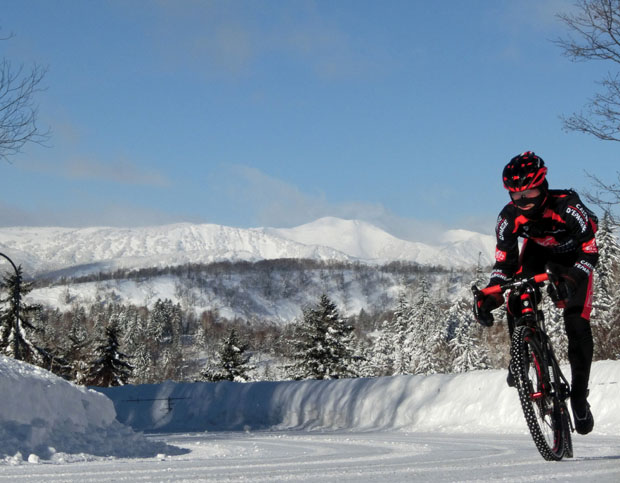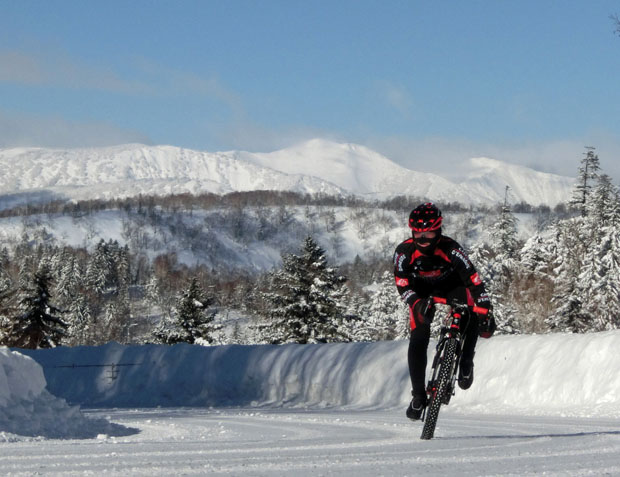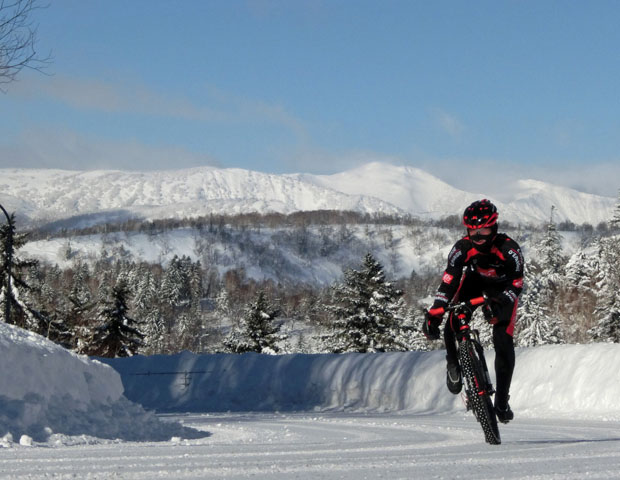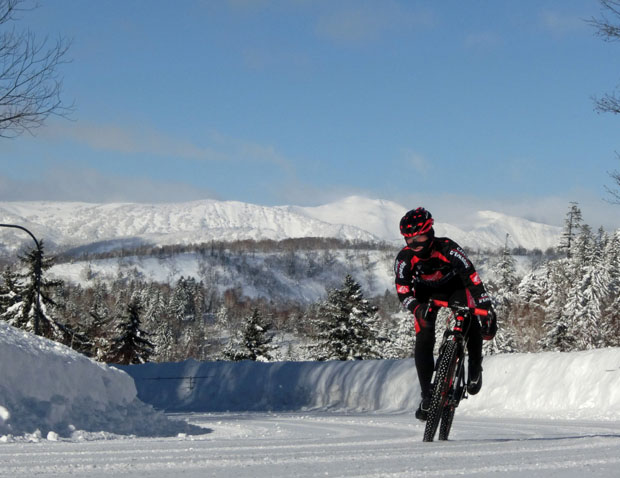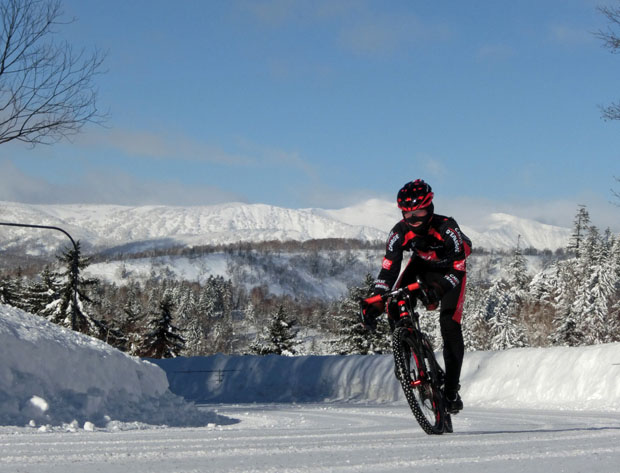 This time, descends up to the foot of the mountain.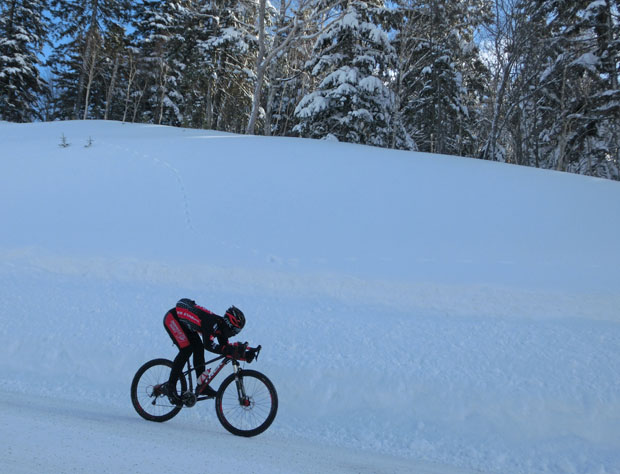 The Mt.Chitokaniushi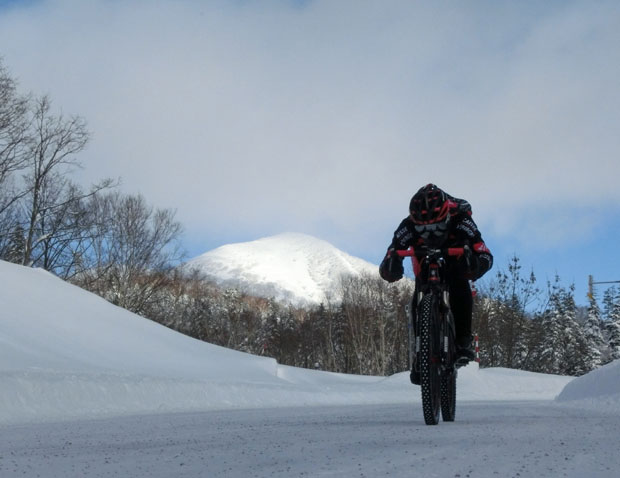 Descent without any event.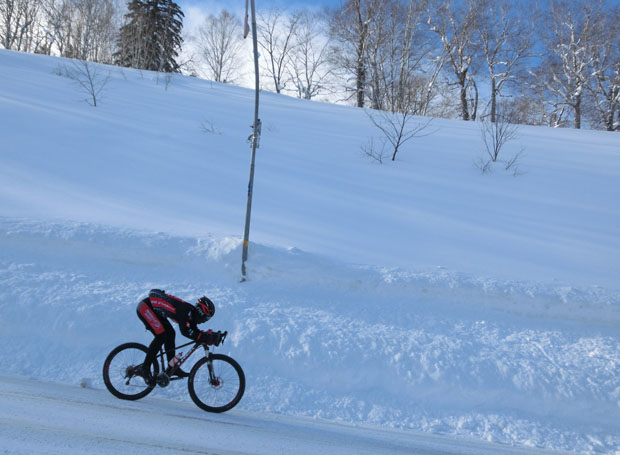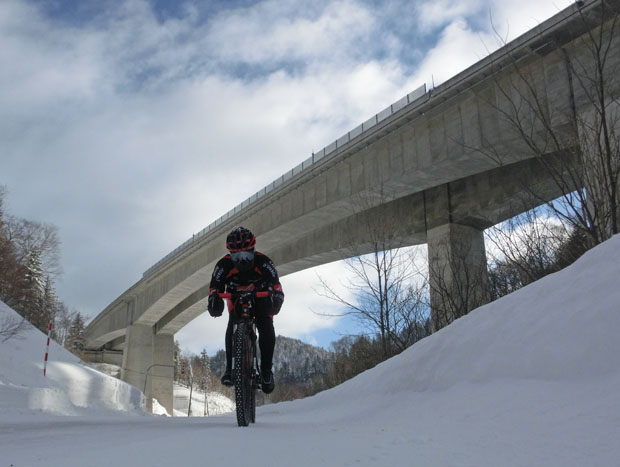 Climbing back to the original point.