K
participated in this training. It was minus 17 degrees Celsius at the Tokachidake Hot Springs (Tokachidake Onsen). It's in the middle of March.
Because of a radiative cooling, the temperature was minus 20 degrees Celsius at the foot of the mountain. There was a ground inversion layer. So the temperature is higher at high altitudes.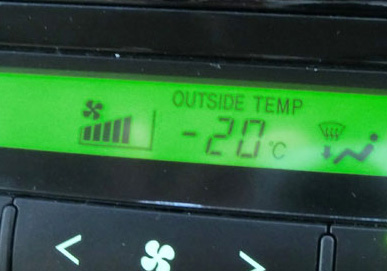 From time to time, the radiation fog is intense.
The Tokachi Mountains are beautiful.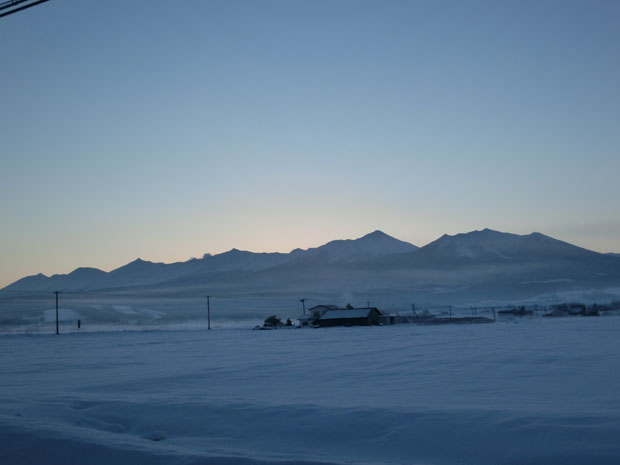 He did this day's training above the altitude of 1050m repeating the interval training many times between this altitude and the summit of which the altitude is 1280m. He's repeating the sprint training many times up to the summit.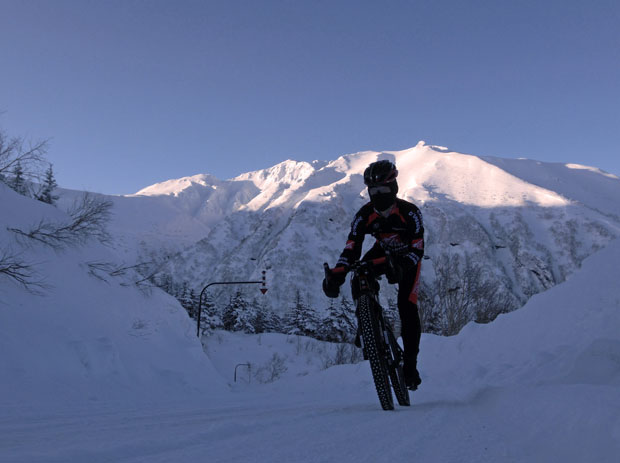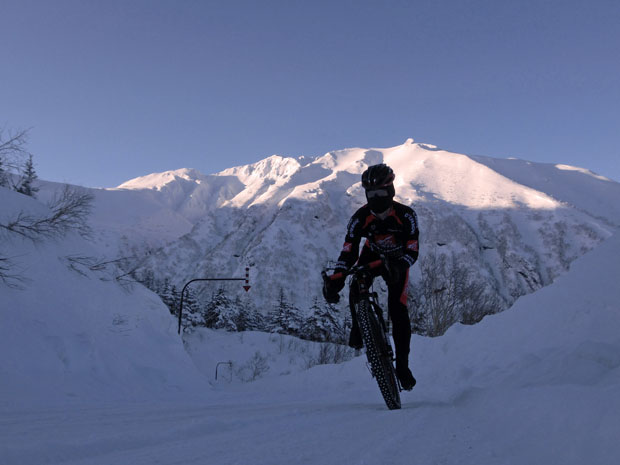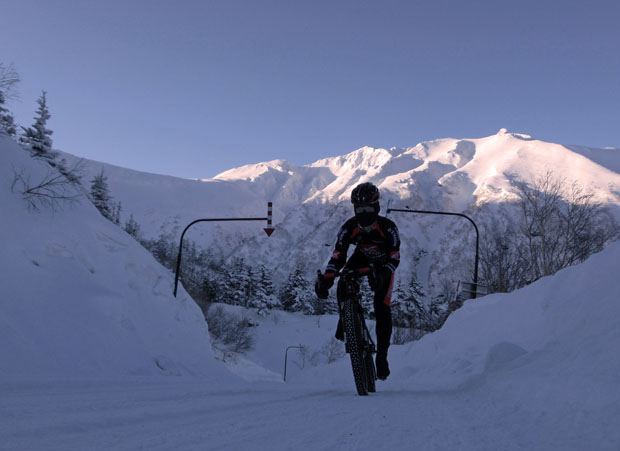 Descending.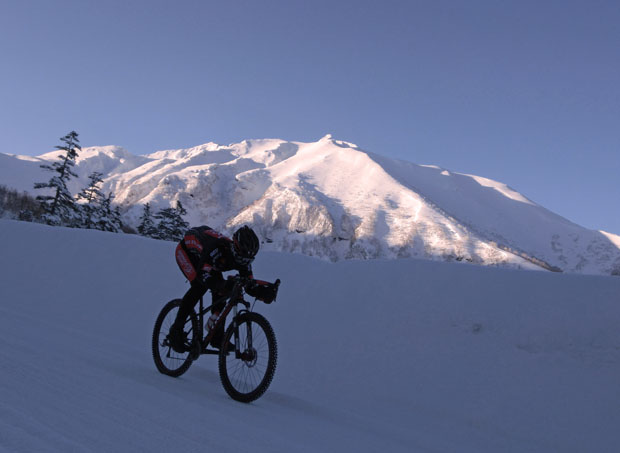 Climbing again.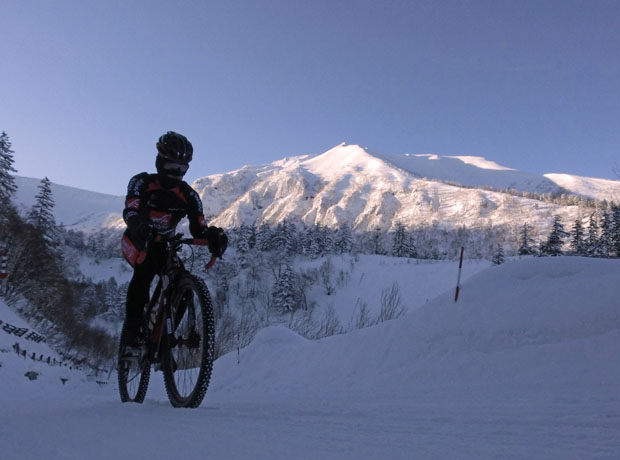 Doing a sprint training of long distance where the road is not so steep.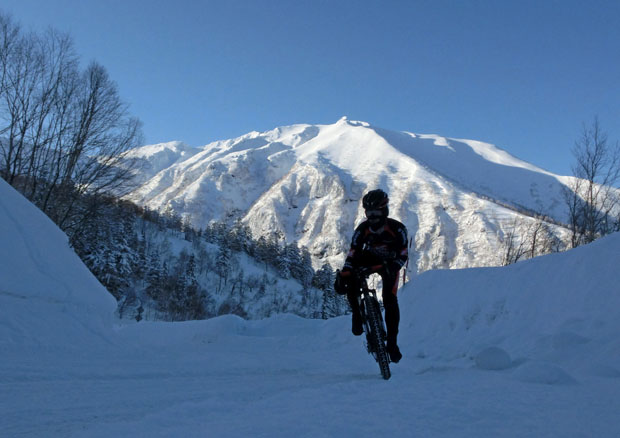 Arriving again to the summit.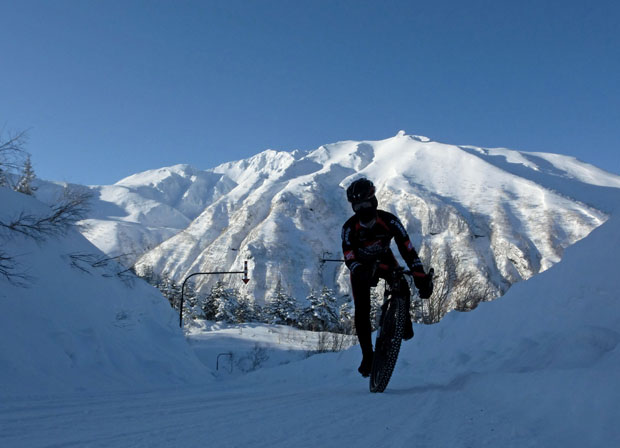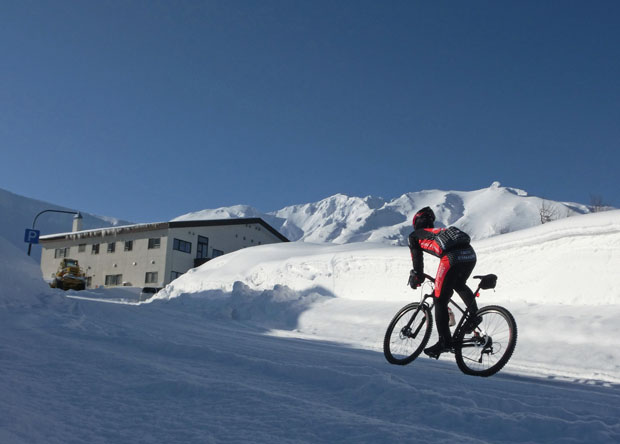 There are many traces of ski or snowboard on the slant of the Mt.Furanodake.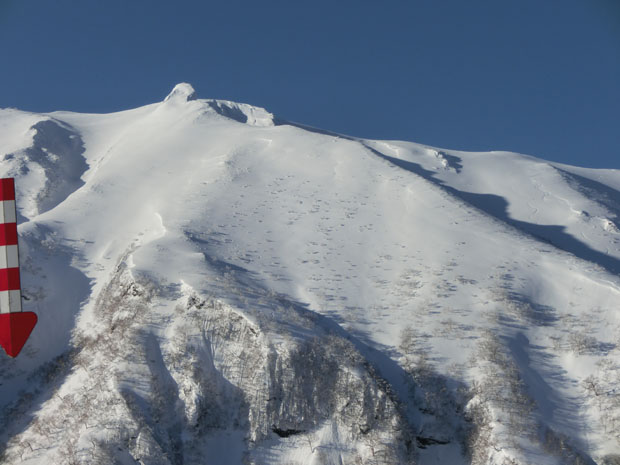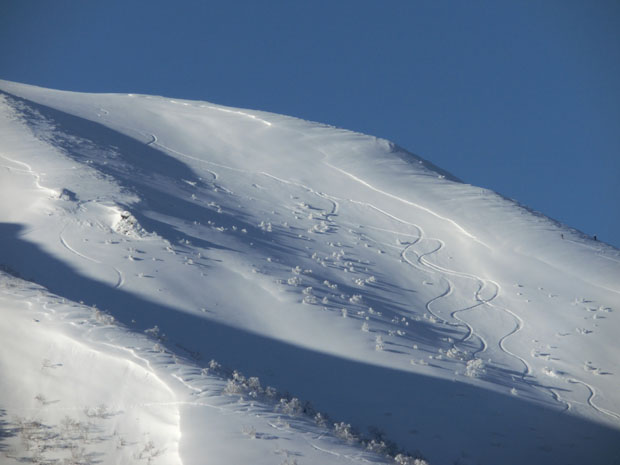 View from the Tokachidake Hot Springs.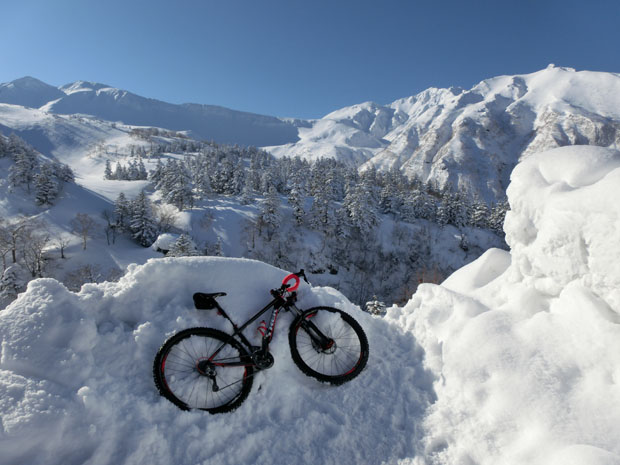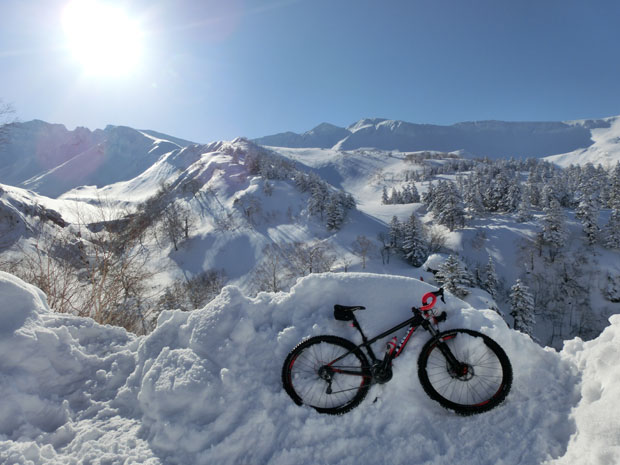 Continuing the interval sprint training. The content of bottle is completely frozen at this time.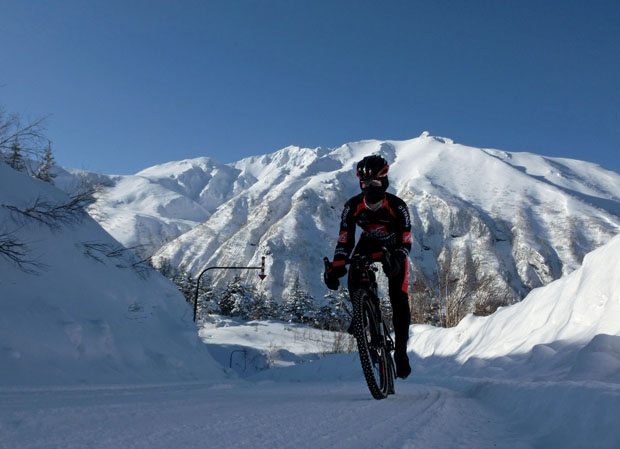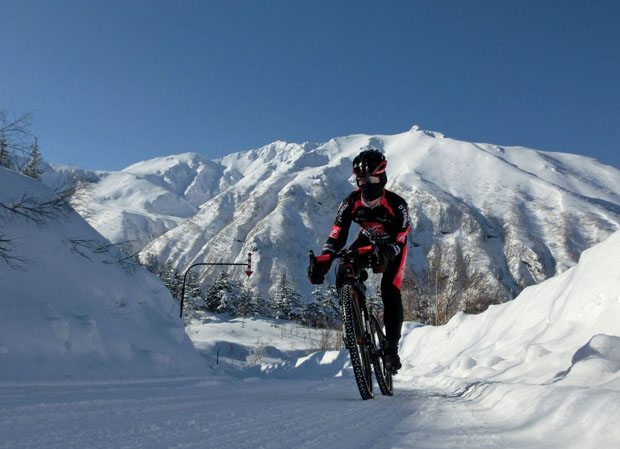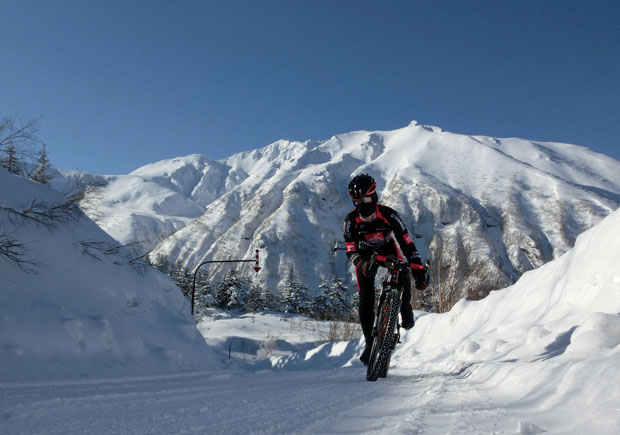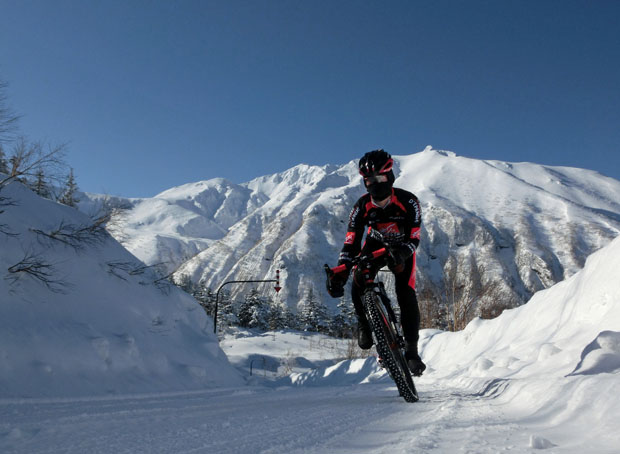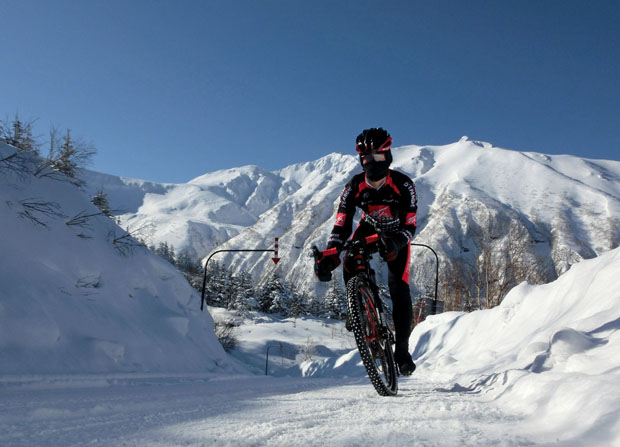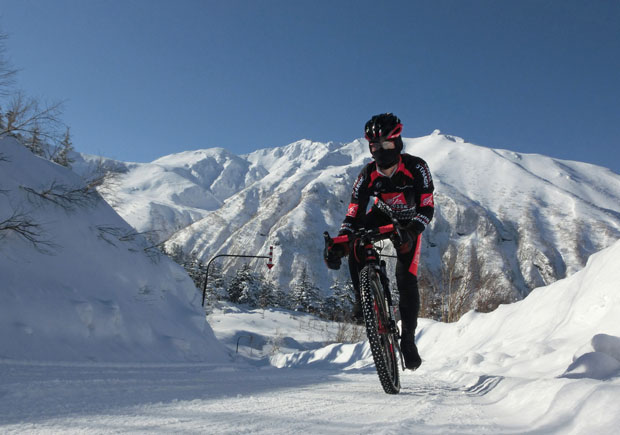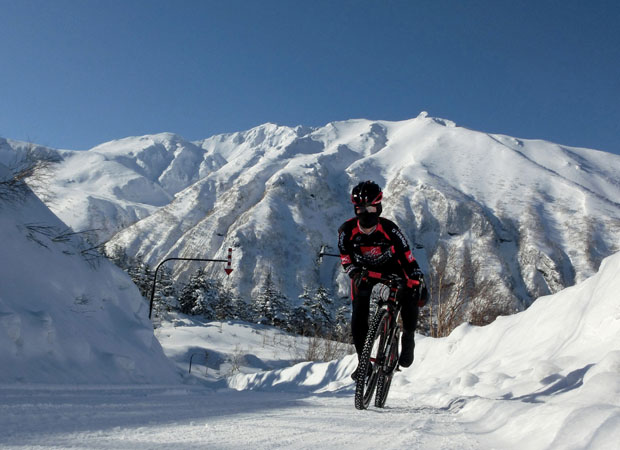 The second descent.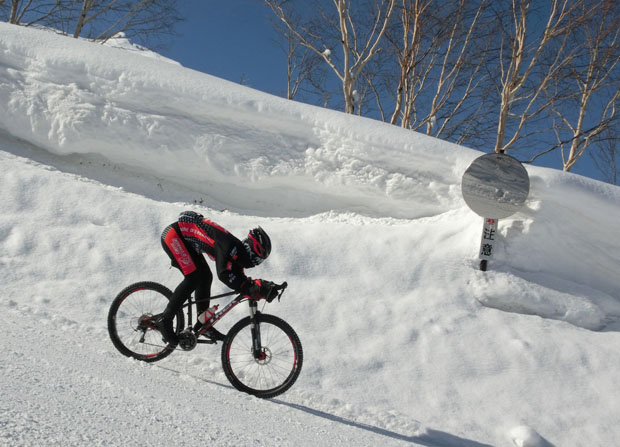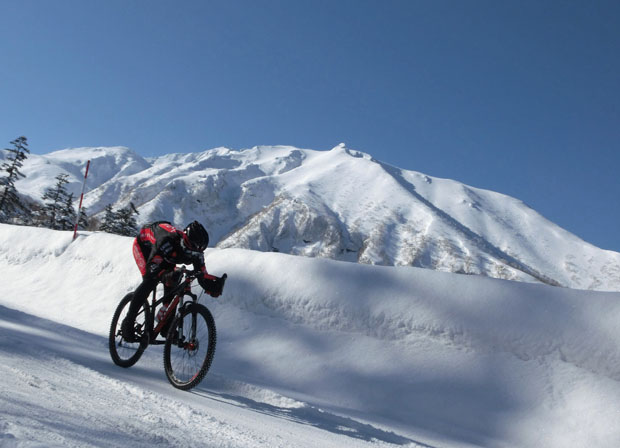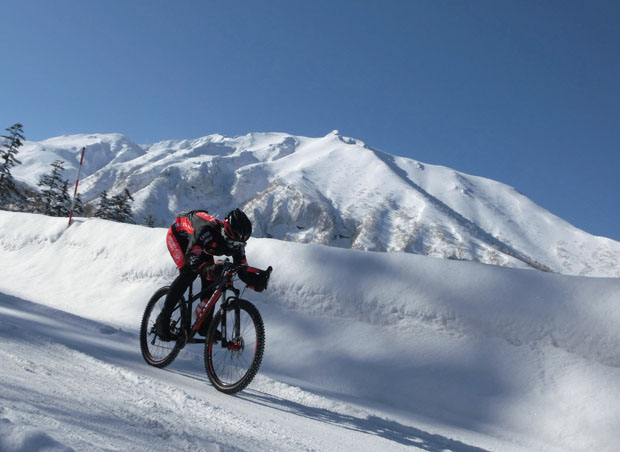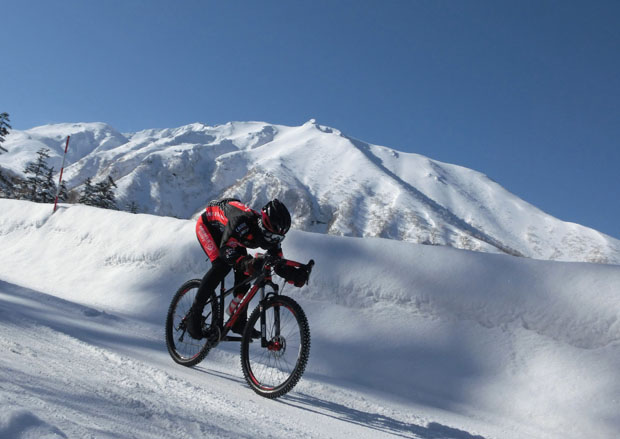 Descended up to the altitude of 1150m and climbed again.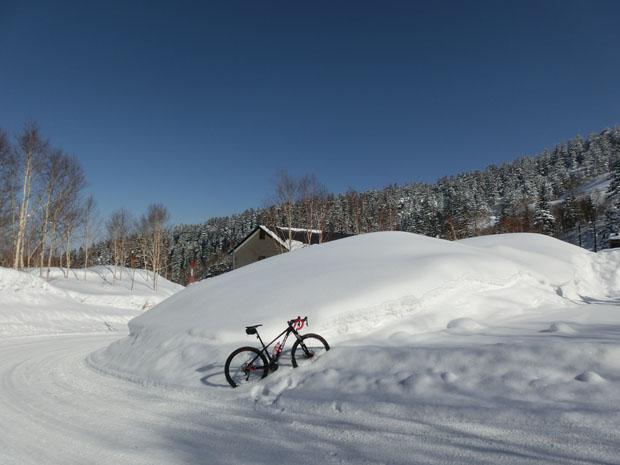 He does his sprint training at the maximal power this time.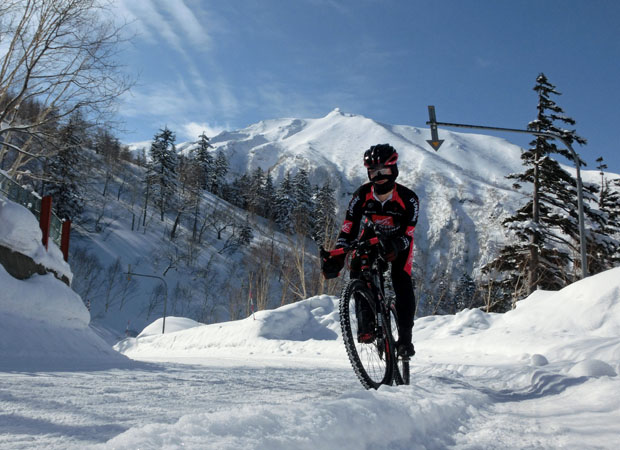 Interval sprint training at the summit.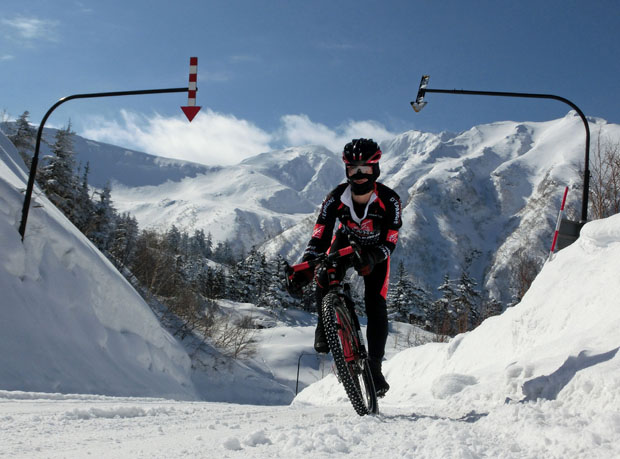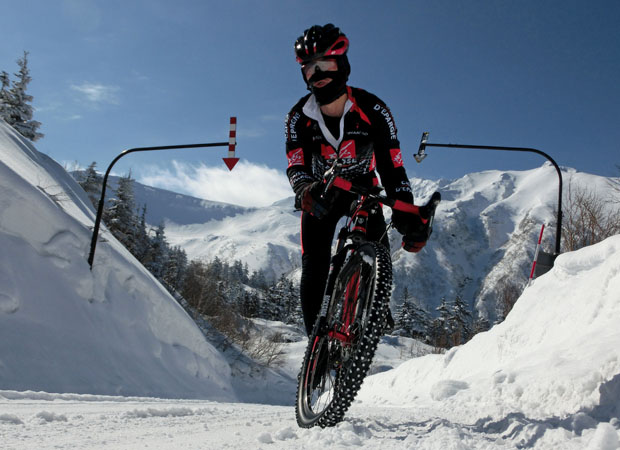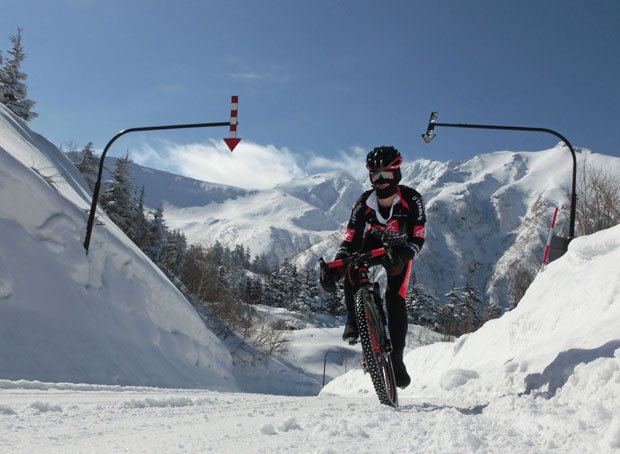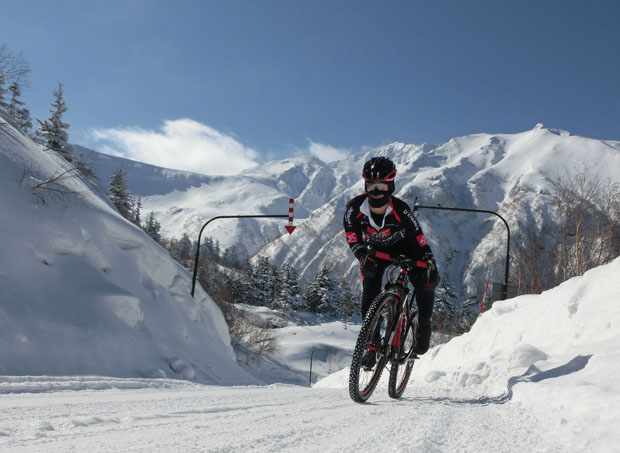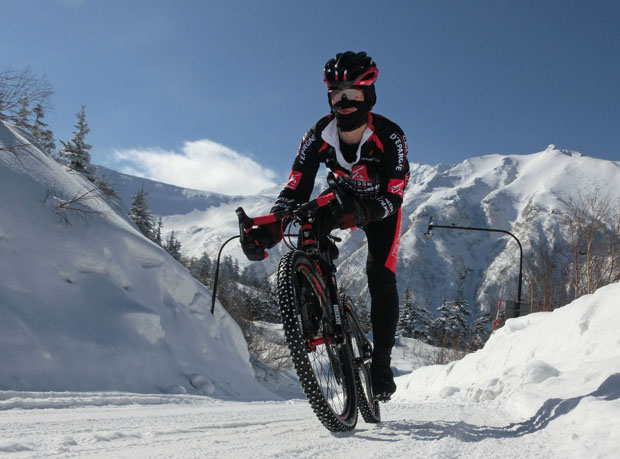 Now he is feeling extremely hot. The temperature now rose to minus 11 degrees Celsius and the sunlight of this season is really strong. He wears warm in oder to the resist to the coldness of the early morning but now, it's to much.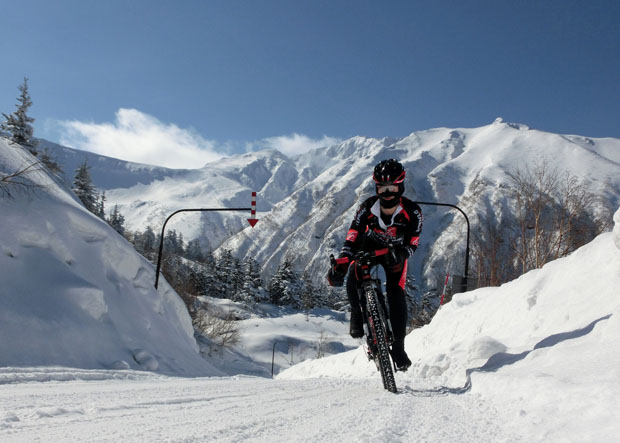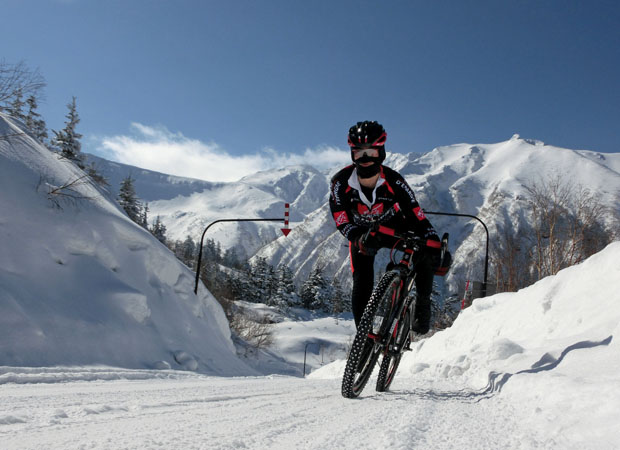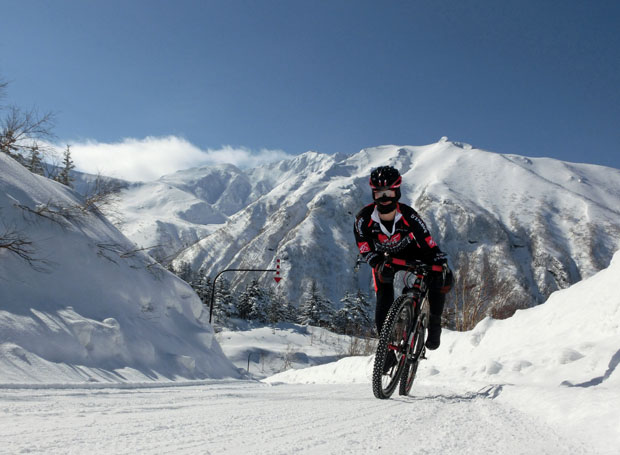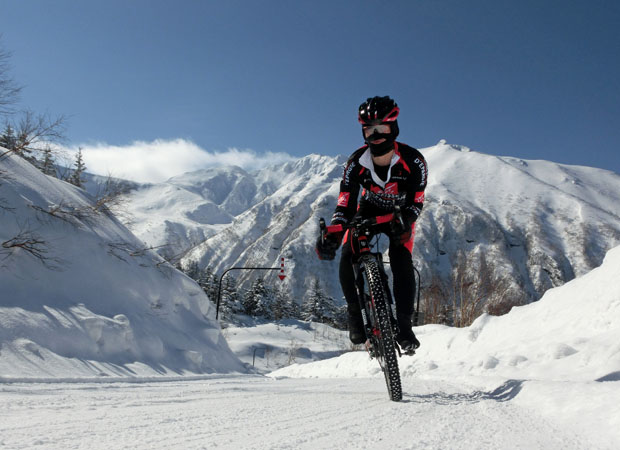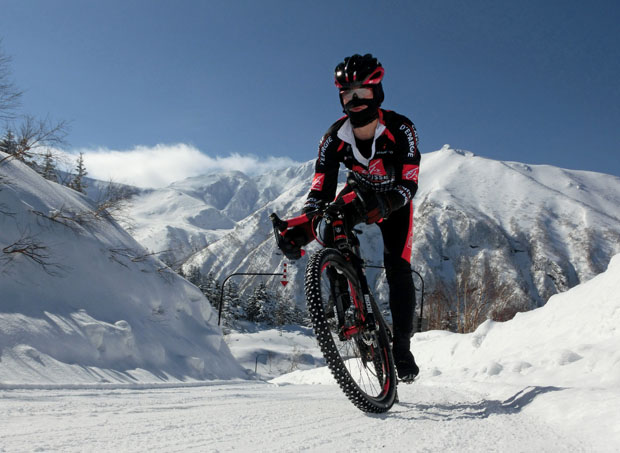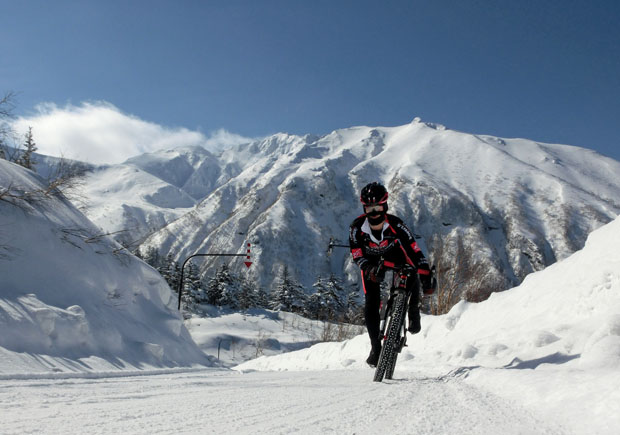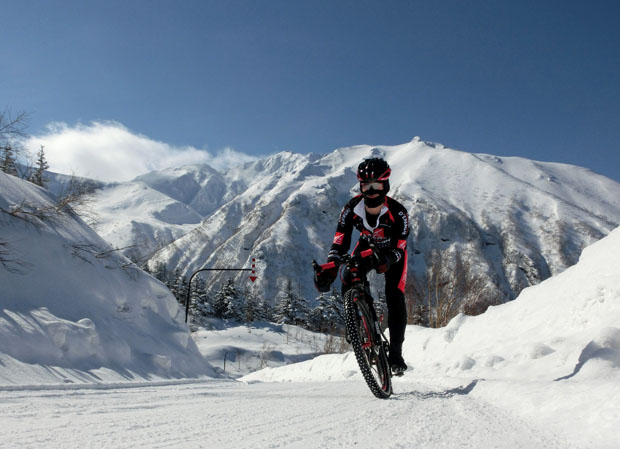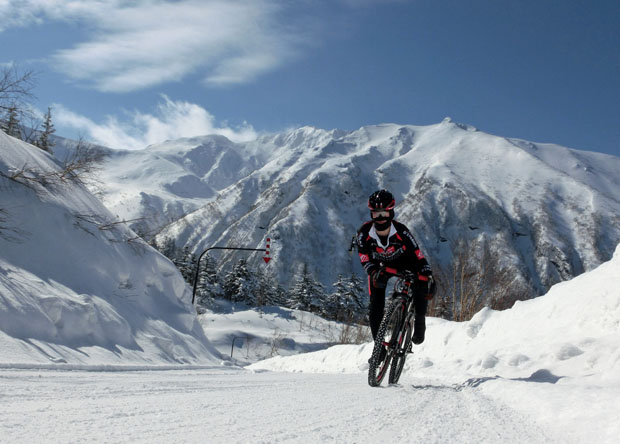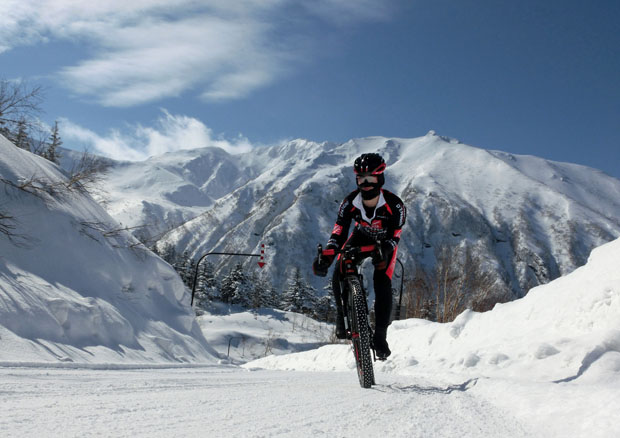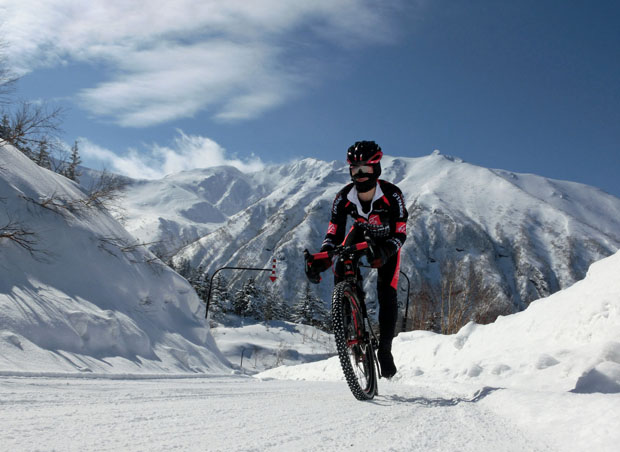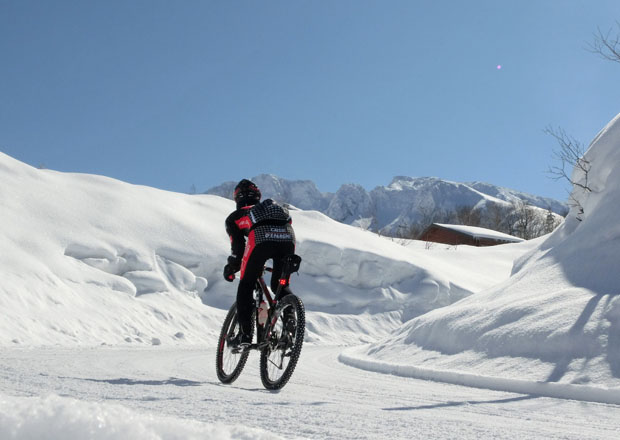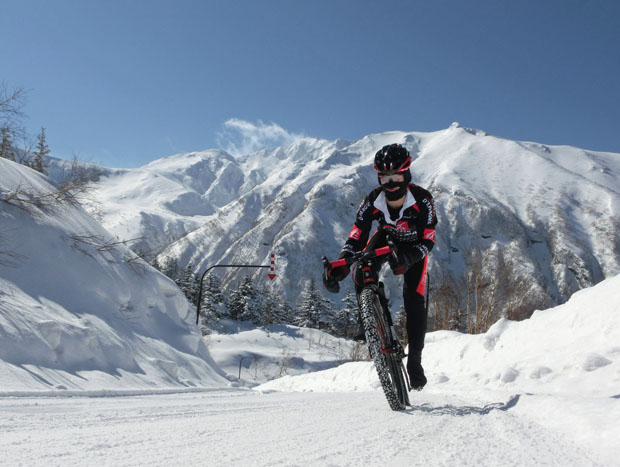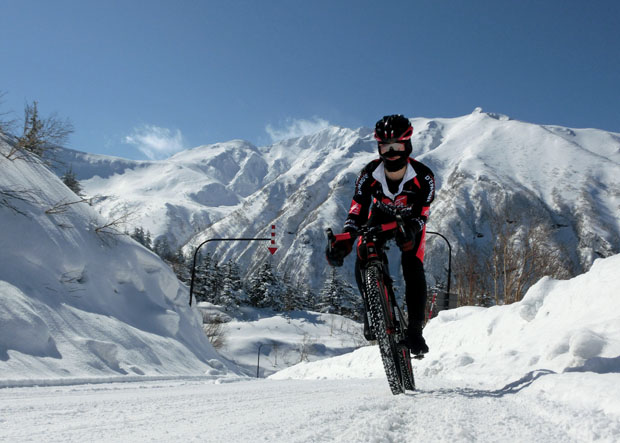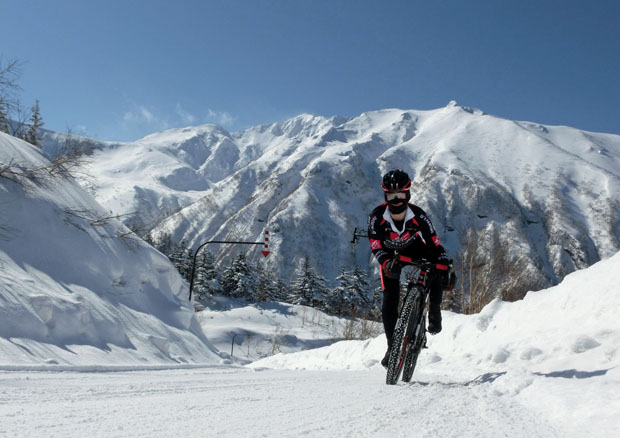 He met a group of several motor-cyclists. They climbed up to here with motorbikes equipped with studded tires. We have exchanged valuable information concerning the studded tires.
The Mt.Kamihorokamettoku.