K participated in this training. It was minus 8 degrees Celsius at the Tokachidake Hot Springs (Tokachidake Onsen). The maximal speed was 61.6km/h. We are in the latter half of April. It was snowing even at low altitudes until this morning. There was no cloud on the Furano Basin but there was almost no ground inversion layer as clouds had just begun to dissipate on the basin. The road was snow or ice covered above the altitude of 600m. The road was already well snow removed.
At the altitude of 950m. The Mt.Furanodake (Mt.Furano) is covered with clouds.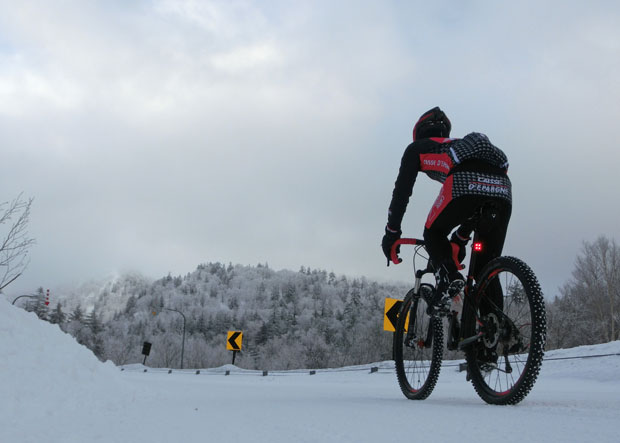 The other Tokachi Mountains are covered with clouds as well.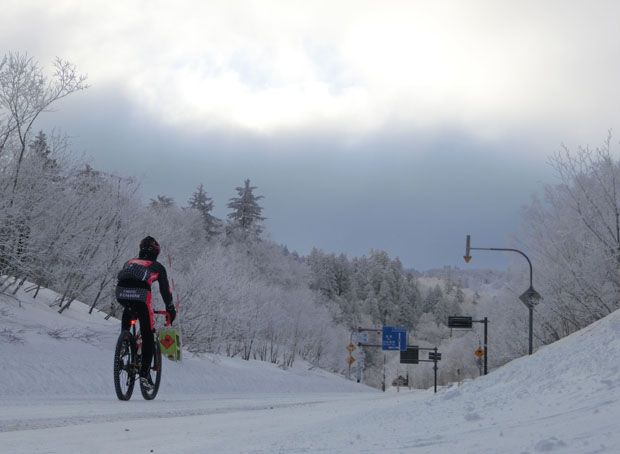 Entering the hard rime corridor.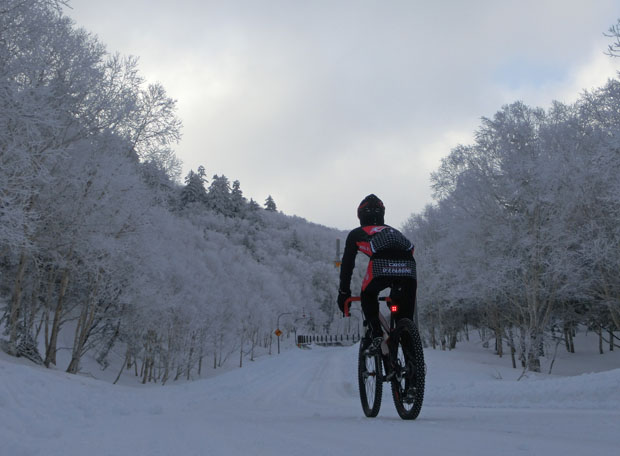 The clouds covering the Mt.Furanodake is dissipating.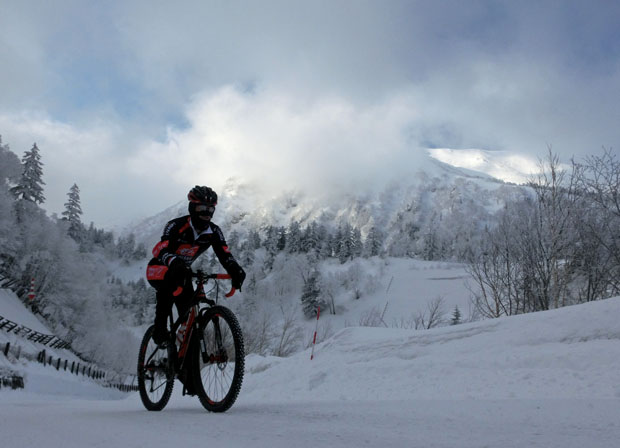 A long sprint training at the altitude of 1200m.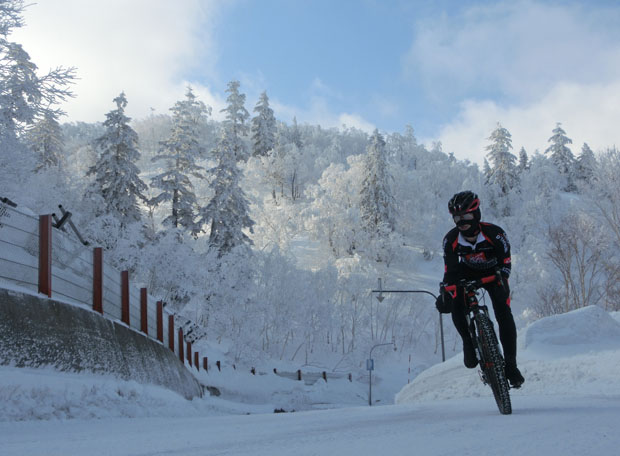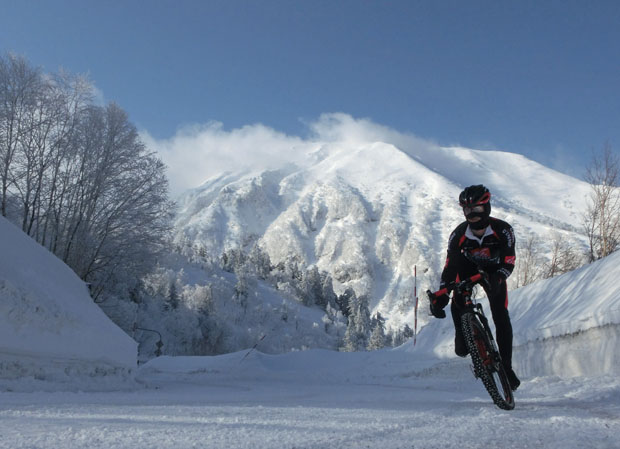 Interval sprint training at the summit.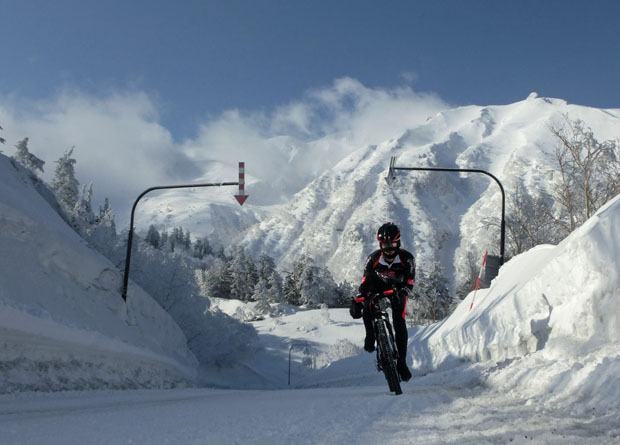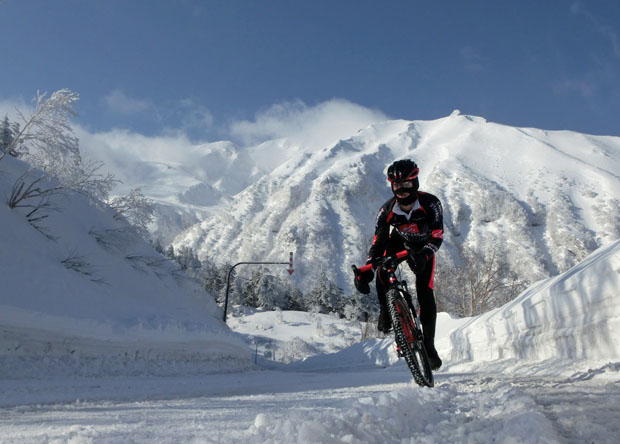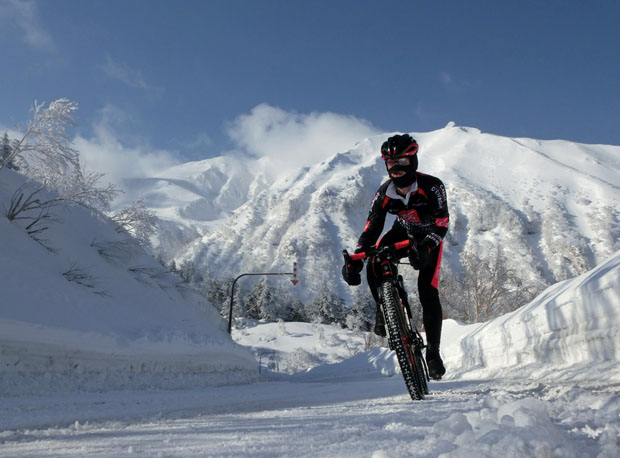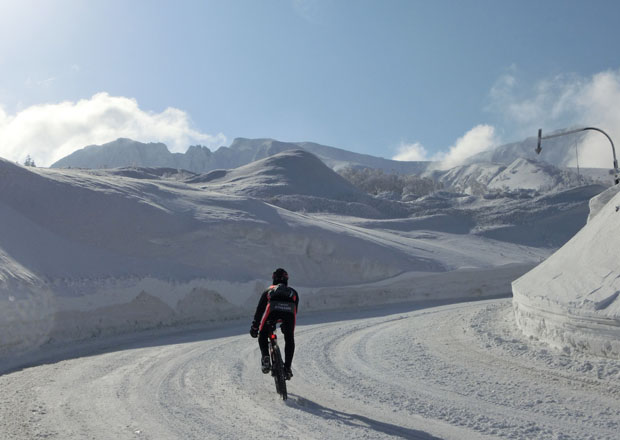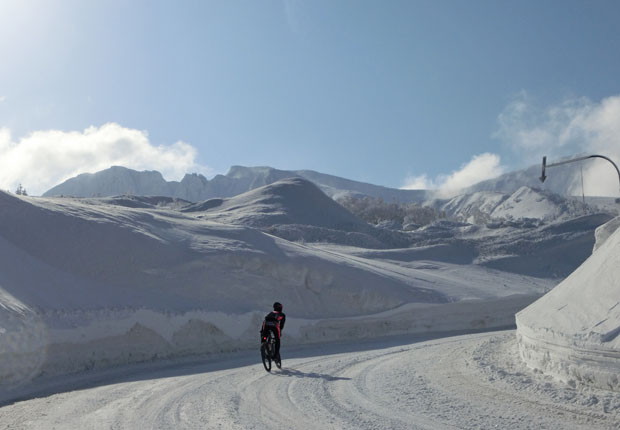 The Tokachidake Hot Springs. There is no car at the parking as very few cars come to climb up to here because it's not custom for normal people to equip their car with snow tires in this season.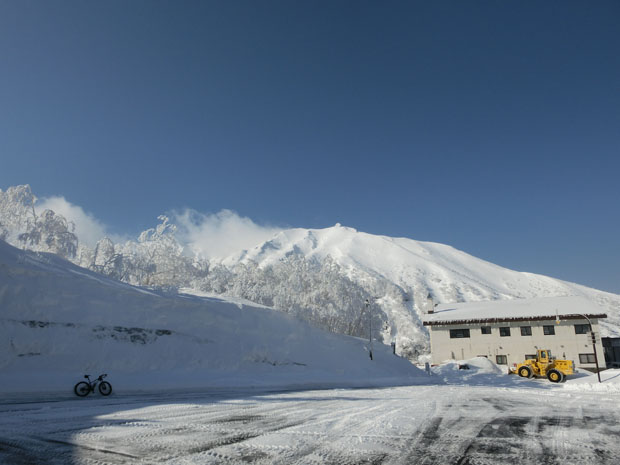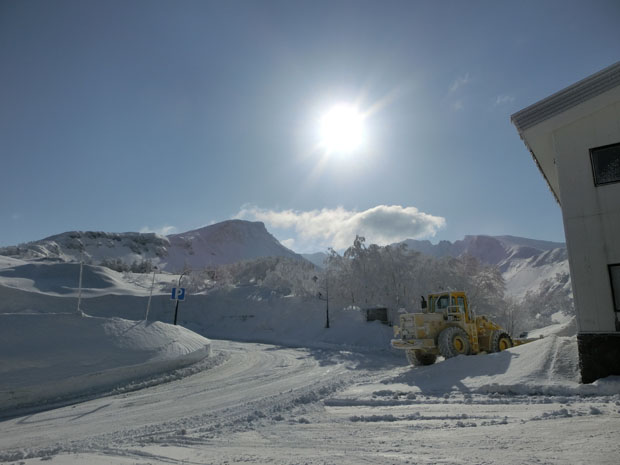 Continuing the interval training.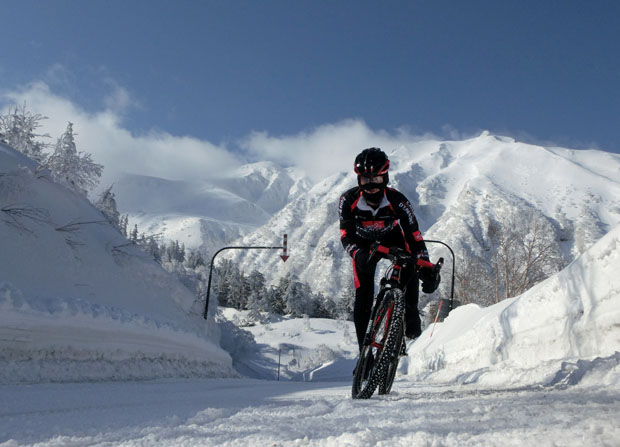 The peak of the Mt.Furanodake showed up.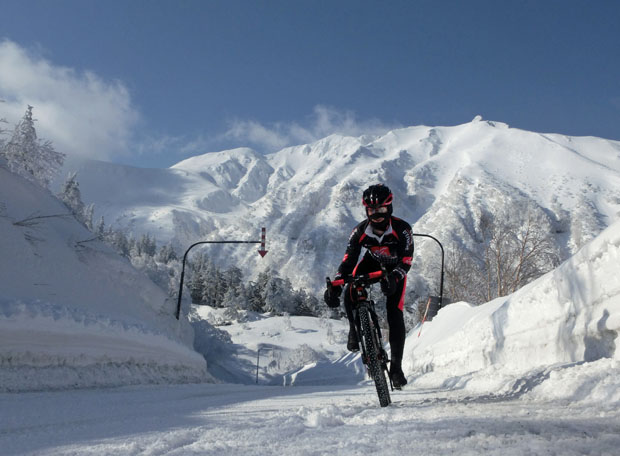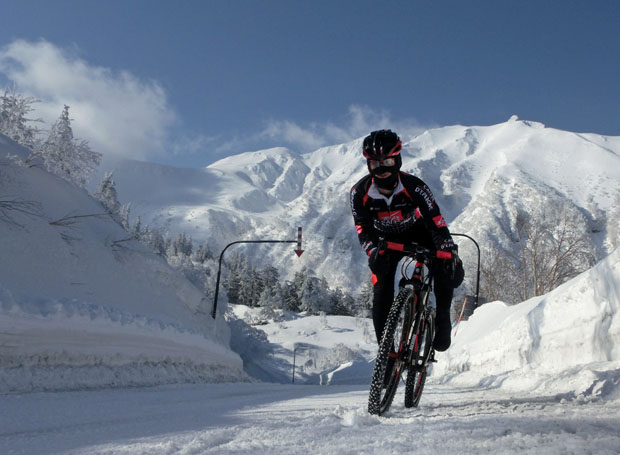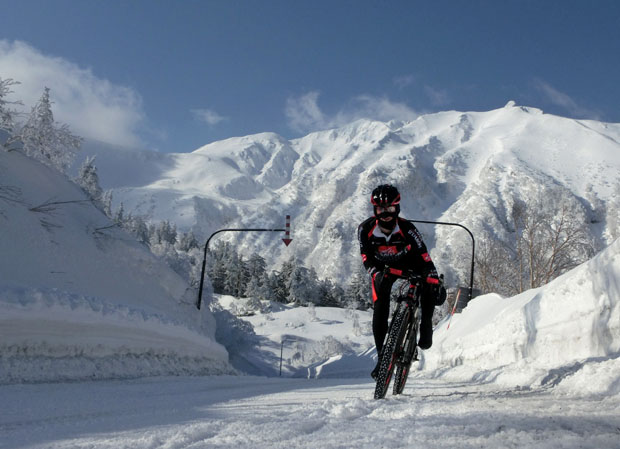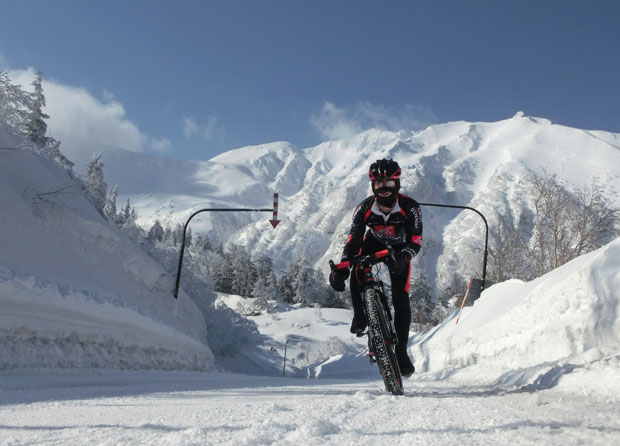 Taking a break.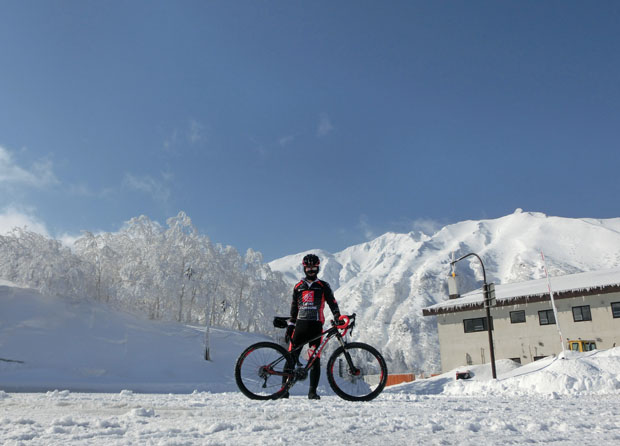 Another set of interval training. The temperature is rising very rapidly. He has to hurry up to finish the training before the snow melts.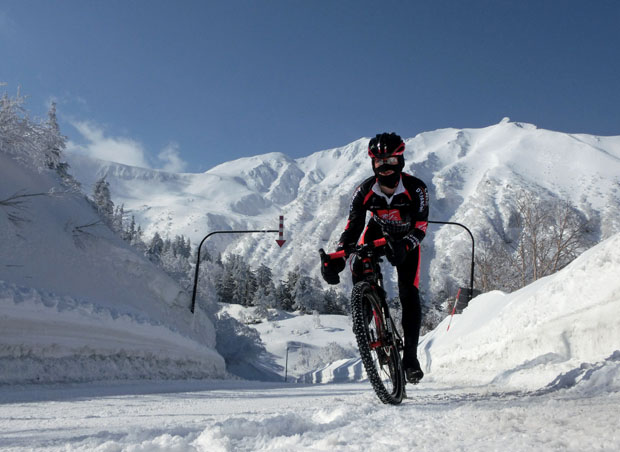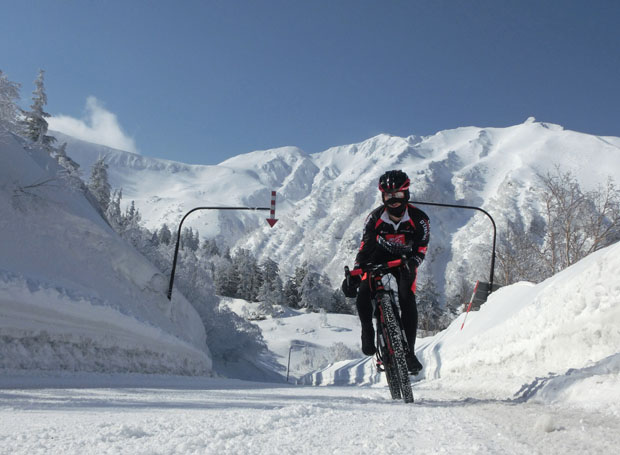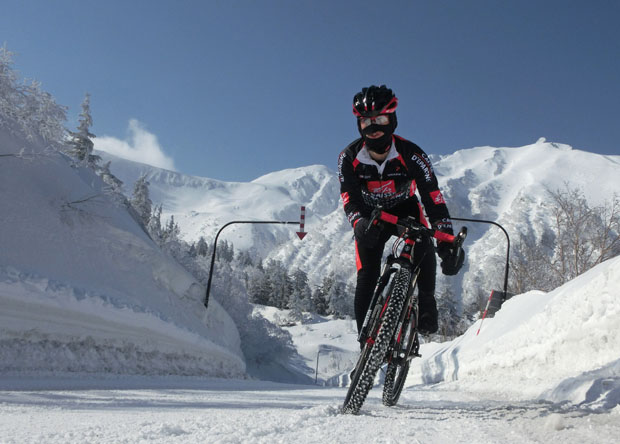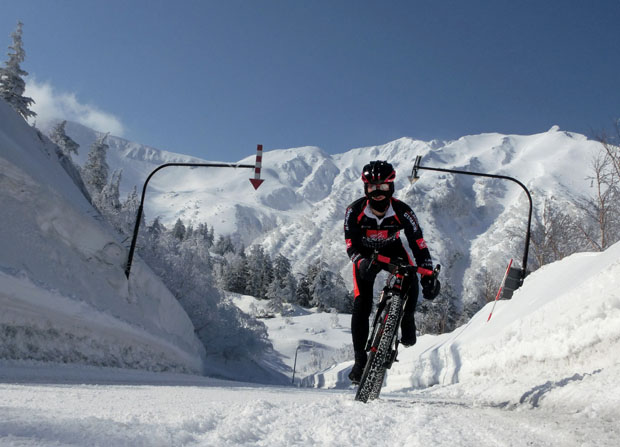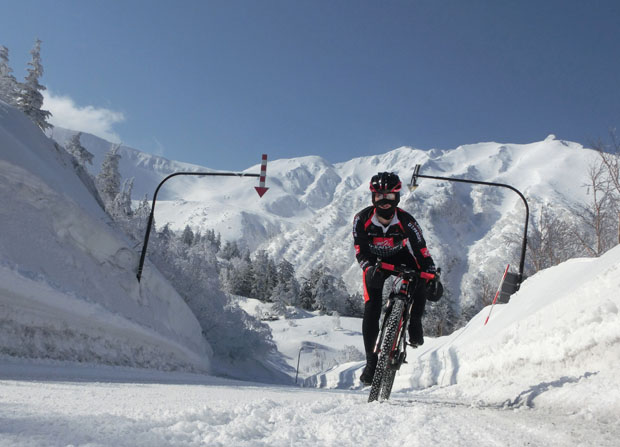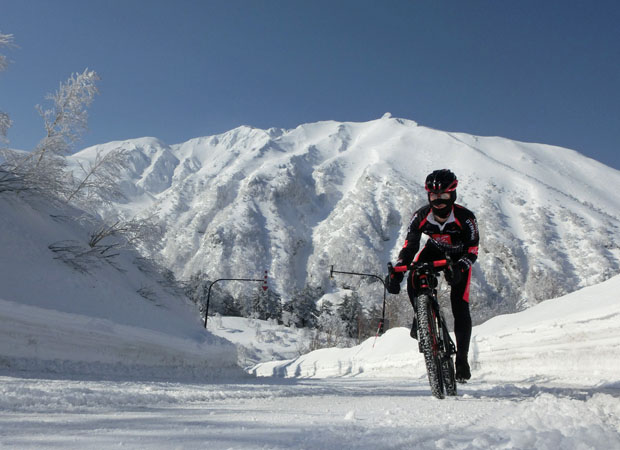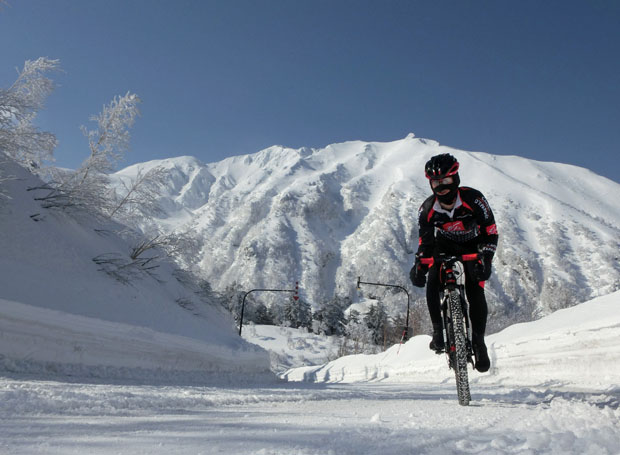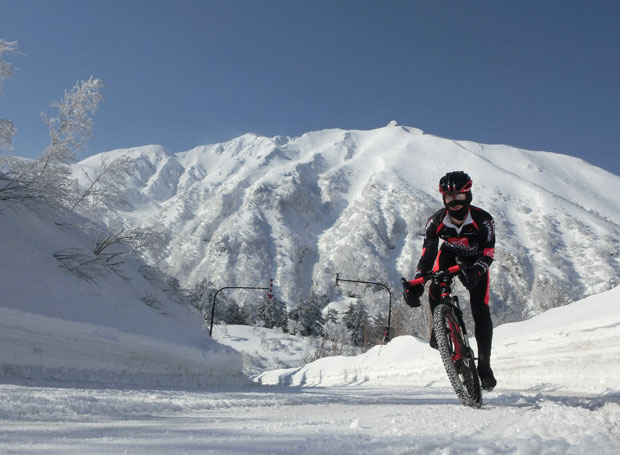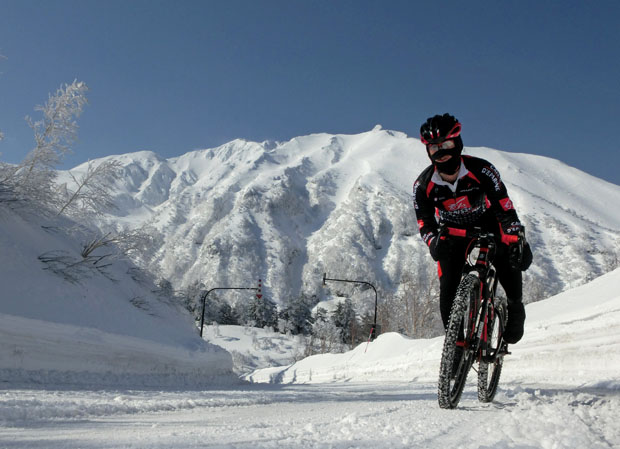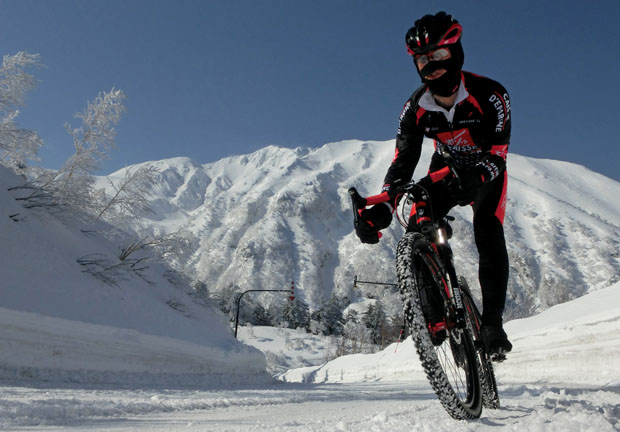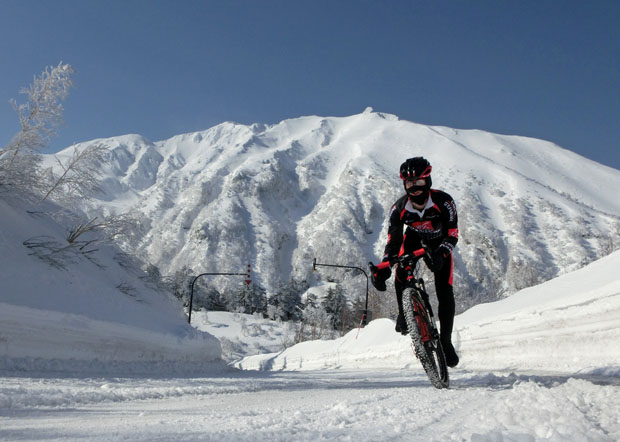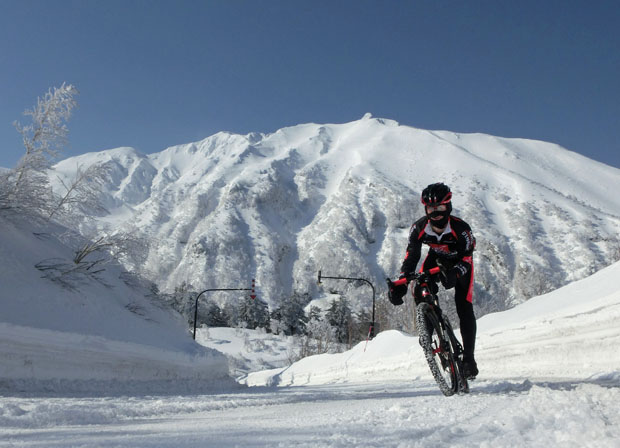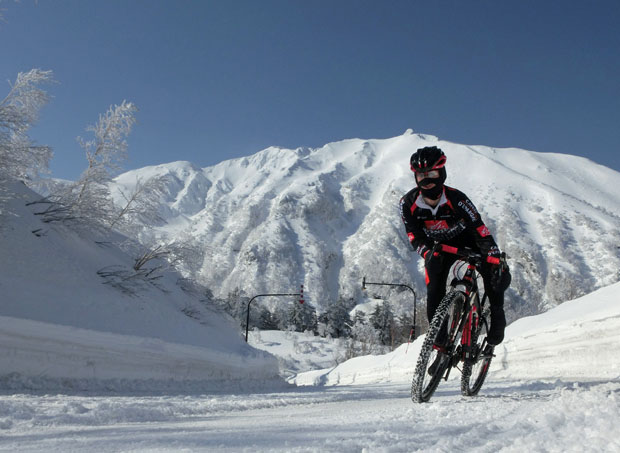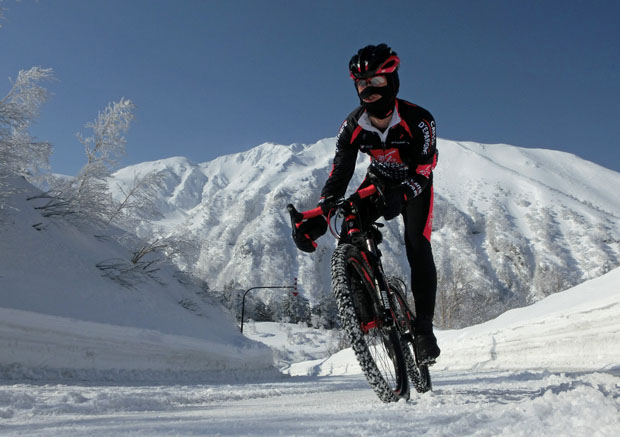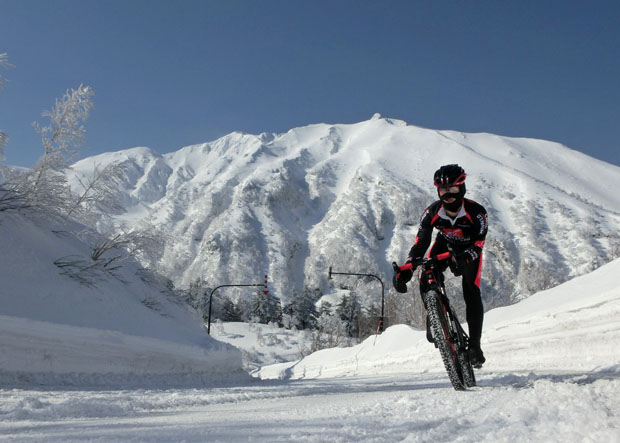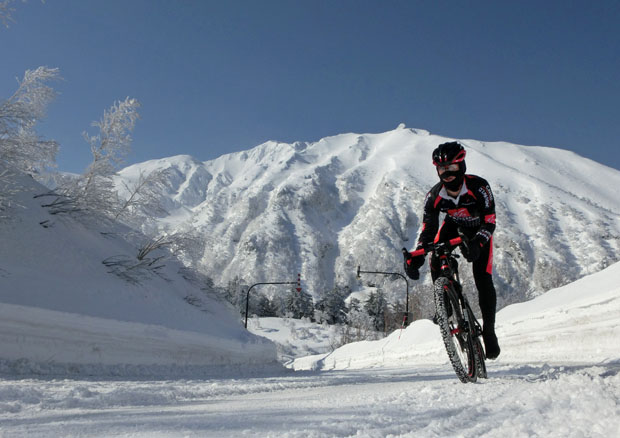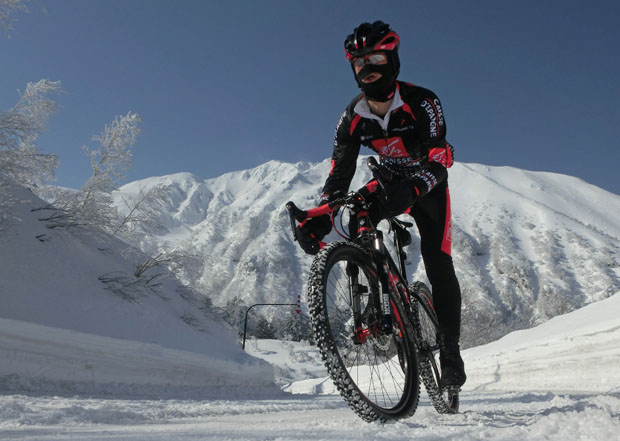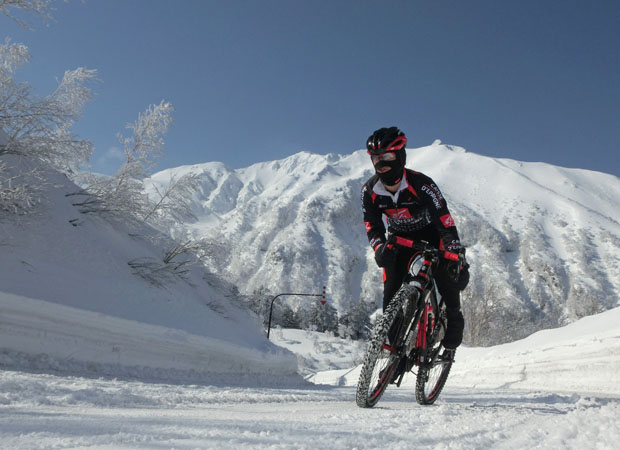 The descent. The road surface condition is stable. He can speed easily.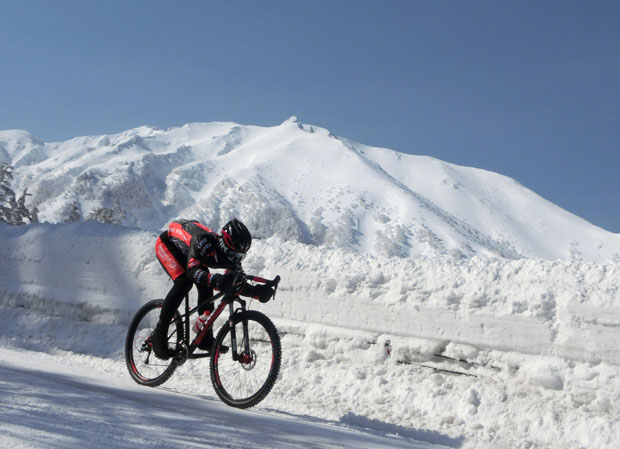 The hard rime is beautiful.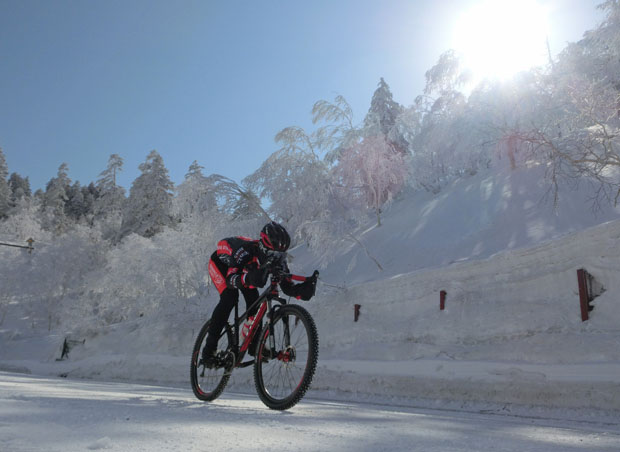 Entering the beautiful KTV (katabatic valley).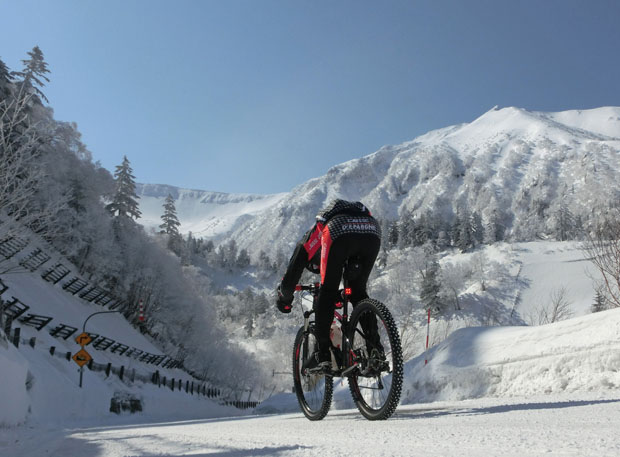 Descending in the KTV.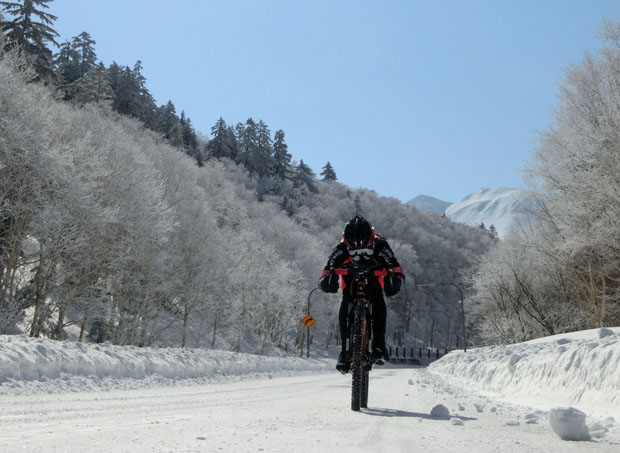 Heading for the Fukiage Hot Springs. Climbing a small hill. He feels really hot now but he always wear the gear for the descent as the climb is short and he is going to descend soon again.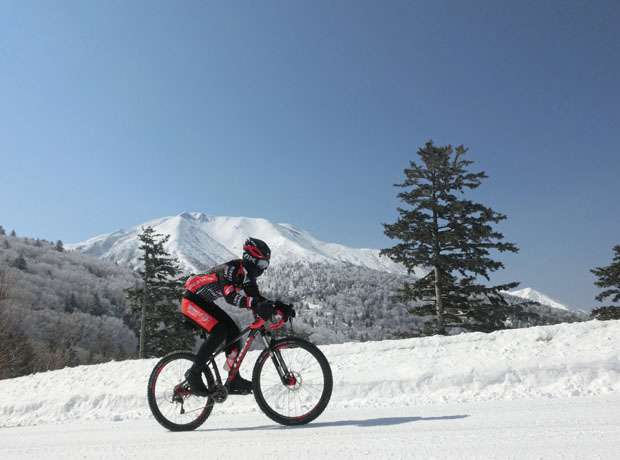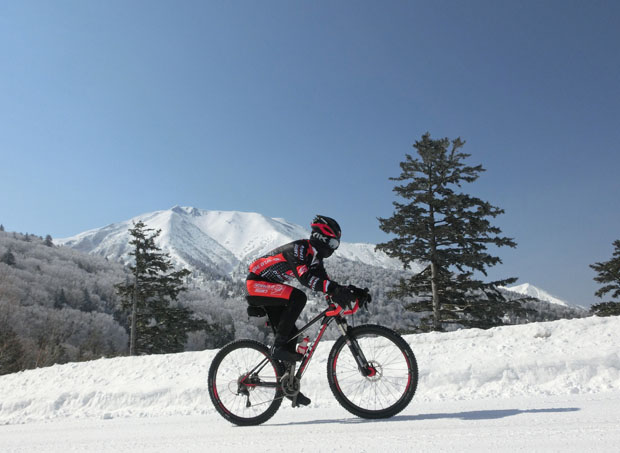 Admiring the view of the Mt.Ashibetsudake (Mt.Ashibetsu)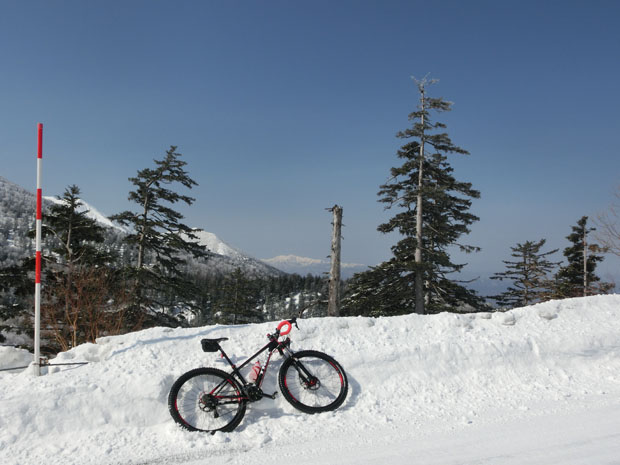 The Mt.Furanodake and the Mt.Mae-Furanodake (Mt.Mae-Furano).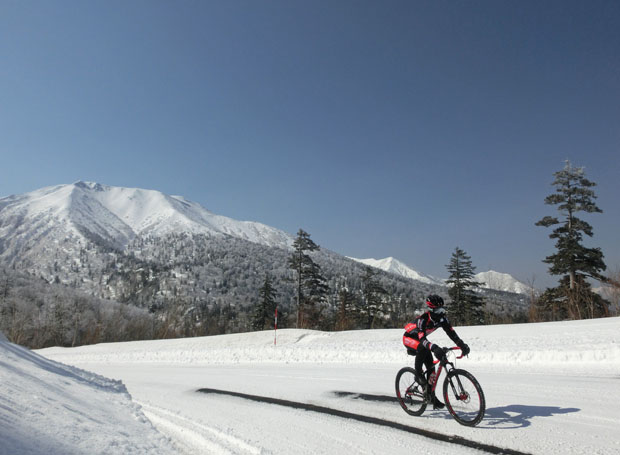 After reaching the Fukiage Hot Spring, he heads back for the original point.
The Mt.Biei-Fuji and the Mt.Bieidake (Mt.Biei).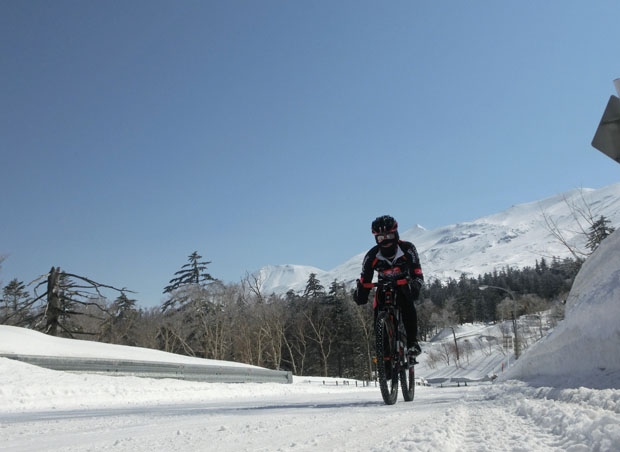 Doing a long distance sprint training at the summit of the small hill.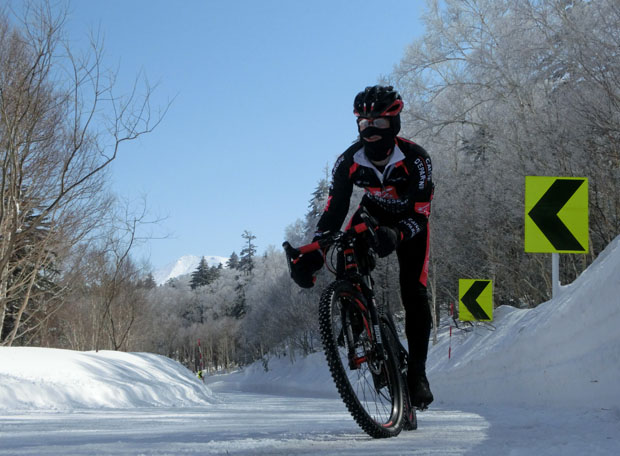 Passing the summit exhausted.