K participated in this training. It was minus 2 degrees Celsius at the Tokachidake Hot Springs (Tokachidake Onsen). We are in the beginning of the October. This is the earliest ride in the snow in our history. So far, the earliest record was Mt.Asahidake 2.
As the temperature is high, the road is covered with heavy fresh snow. It's very difficult to ride.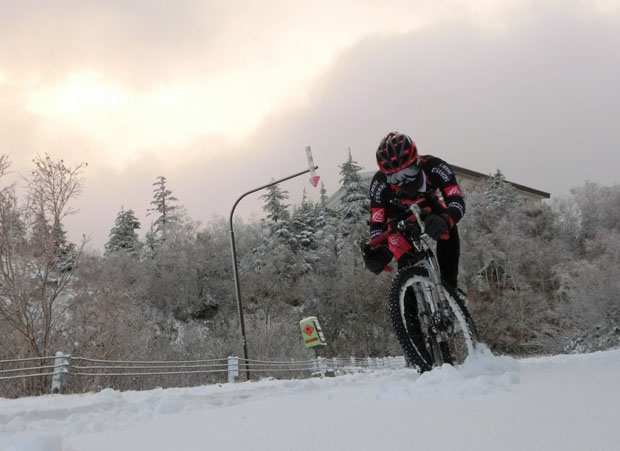 Descending a little up to the altitude of 1200m, the fresh snow is thinner and it's easier to ride.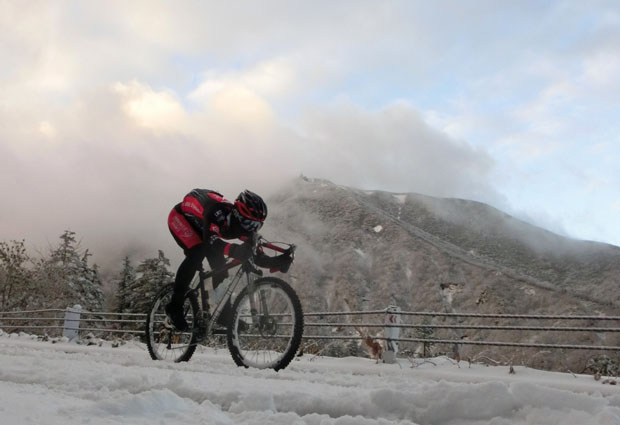 Just passing this altitude, a snowplough came.
The snow plough cleared the snow. As the temperature of surface of asphalt is high, the snow of low layers isn't frozen enough.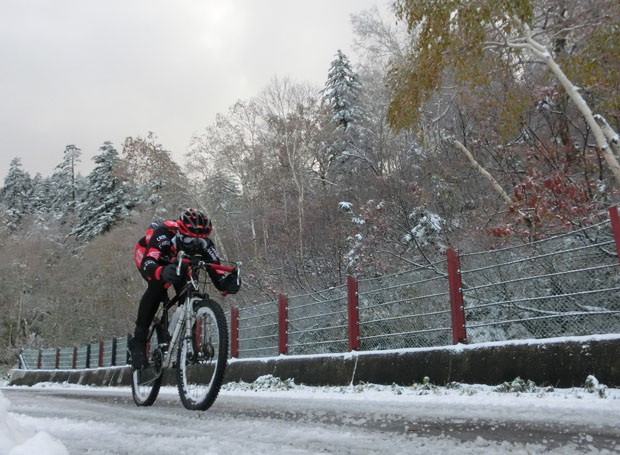 Very few snow is left.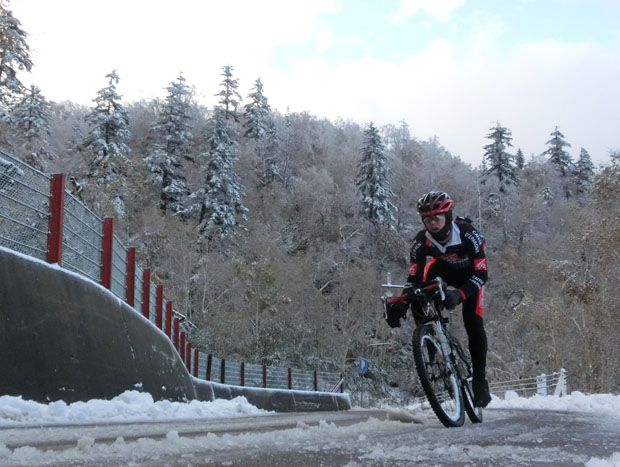 Interval sprint training at the summit.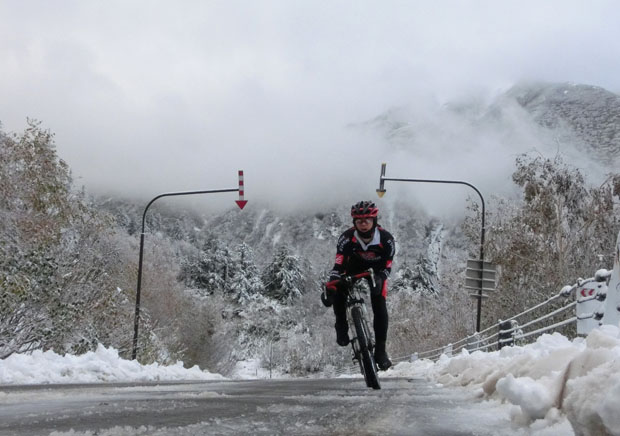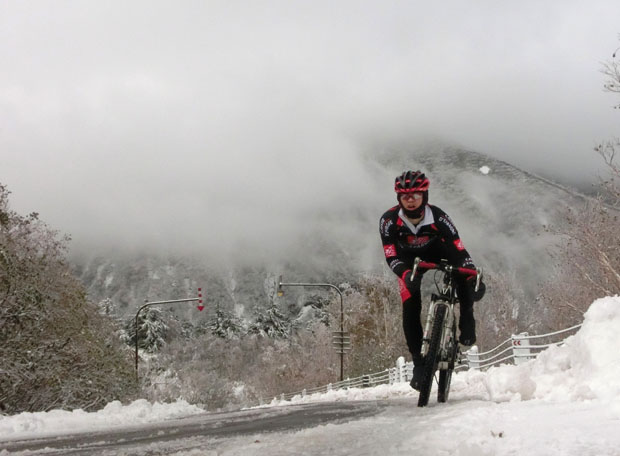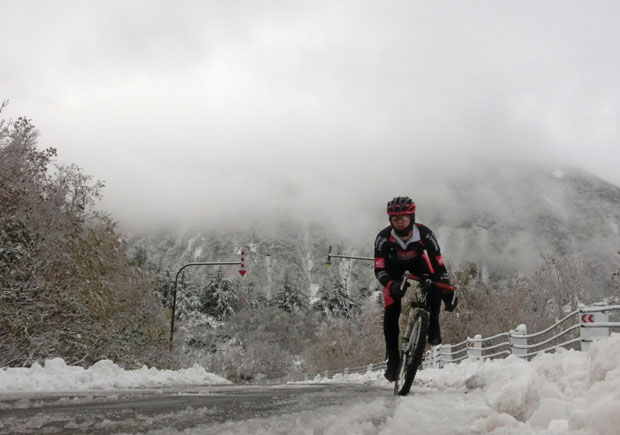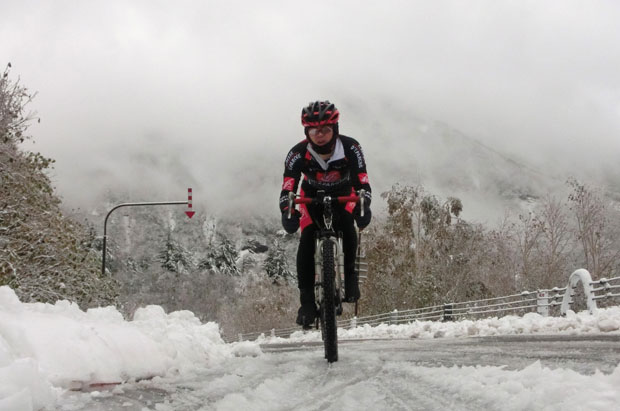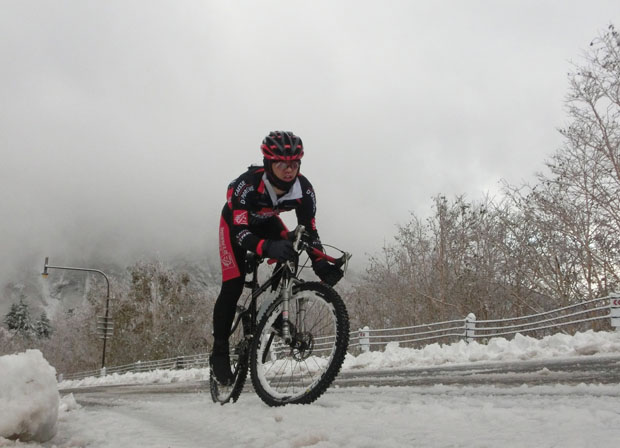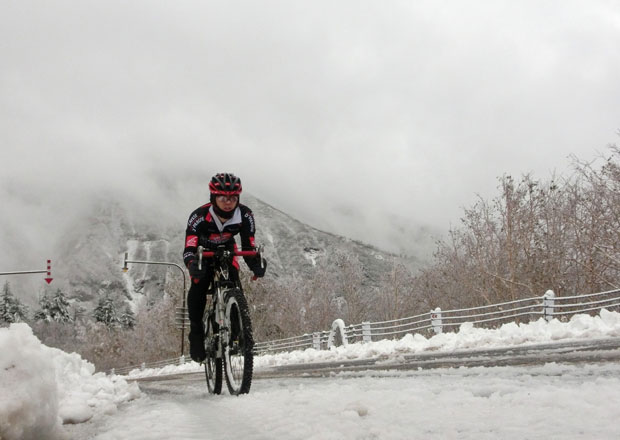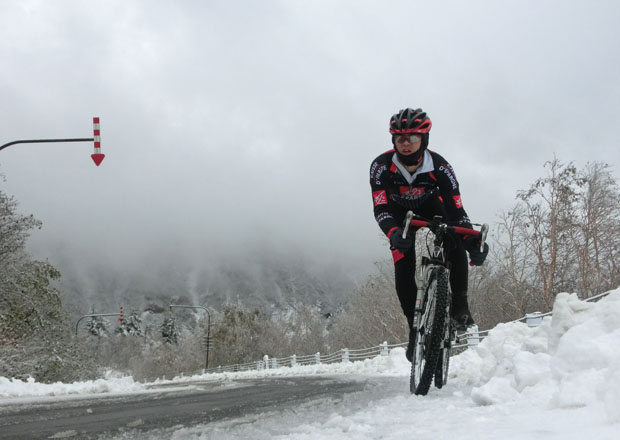 At the summit, he talked with a Malaysian girl who speaks English well and she asked a permission of taking his pictures. He accepted.
This time, he brought his second bike for snow which is equiped with a new Rotor crank set because spare parts of old Shimano crank set weren't available anymore.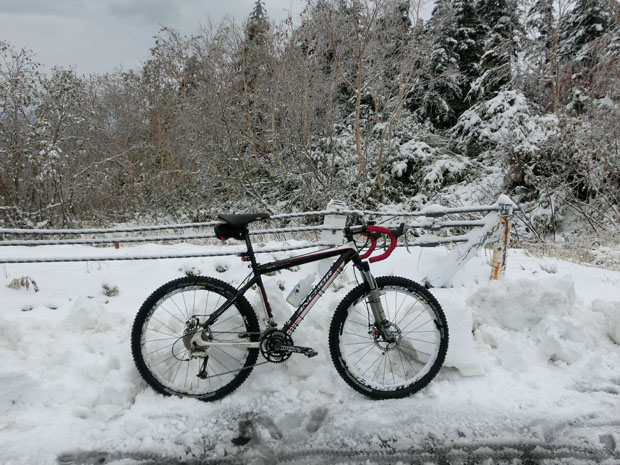 View from the Tokachidake Hot Springs.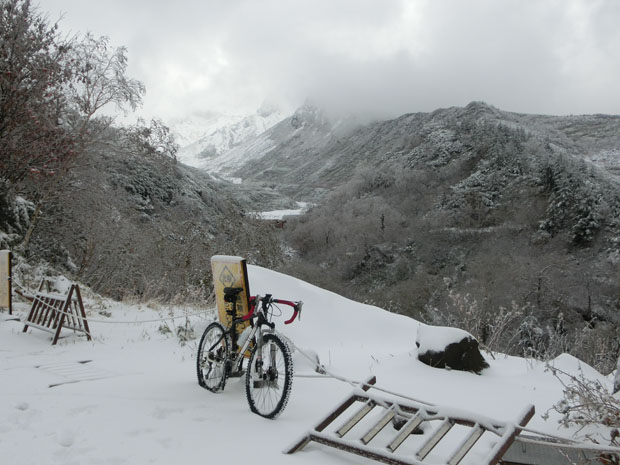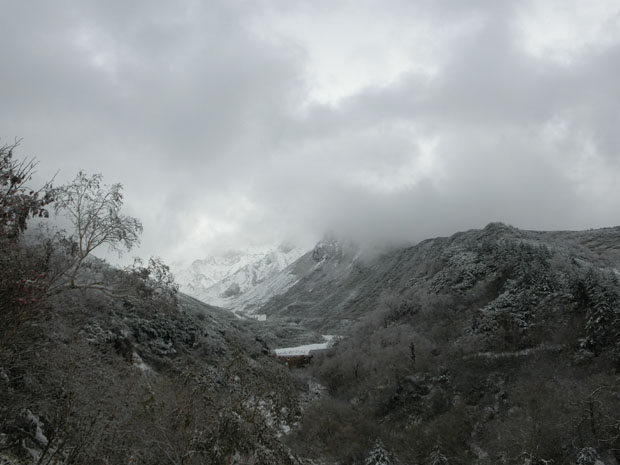 It snowed a little. Recommenced his interval training.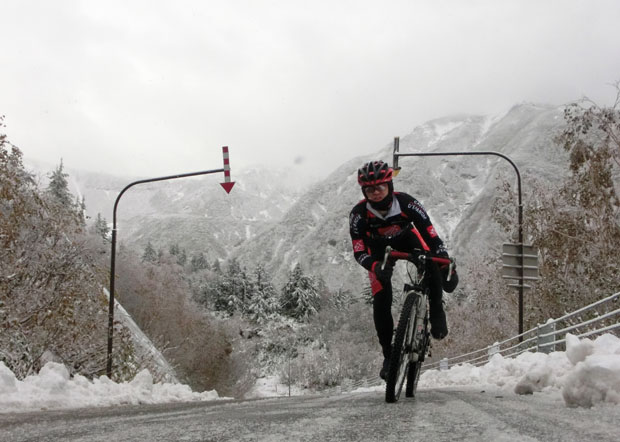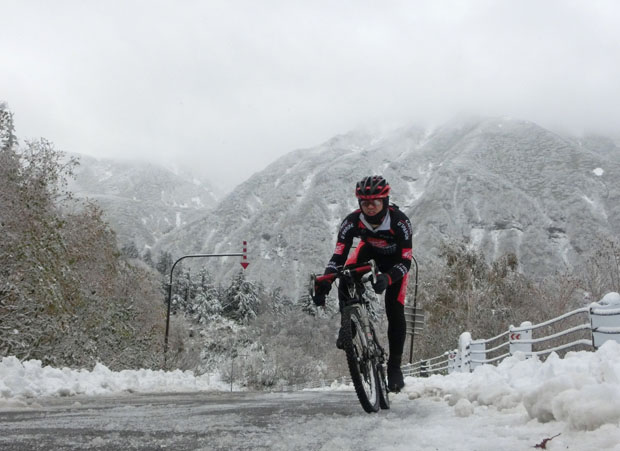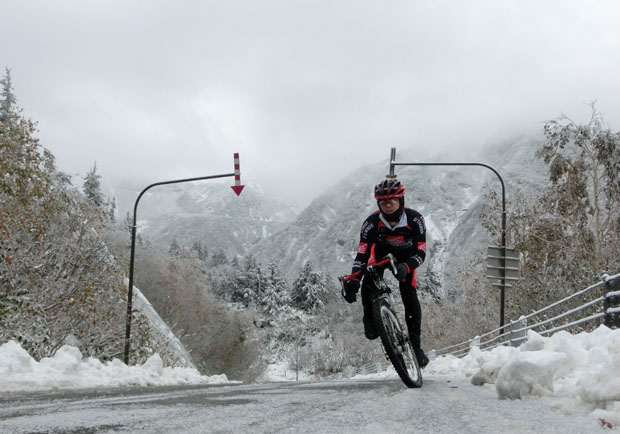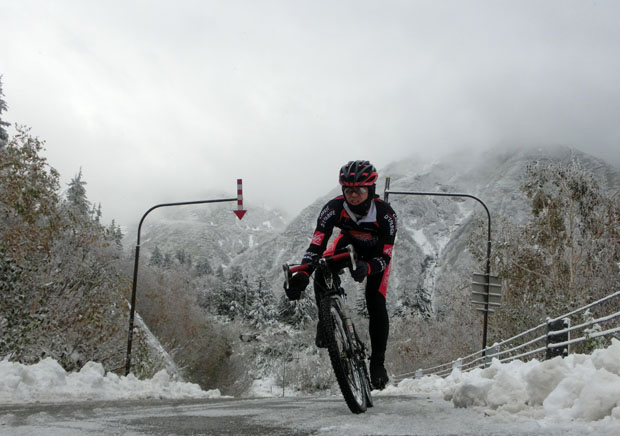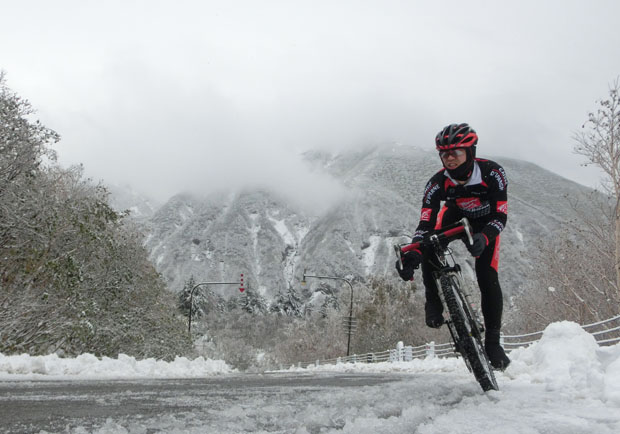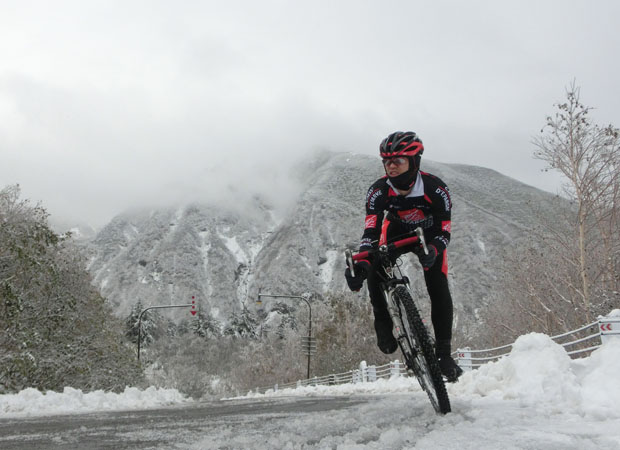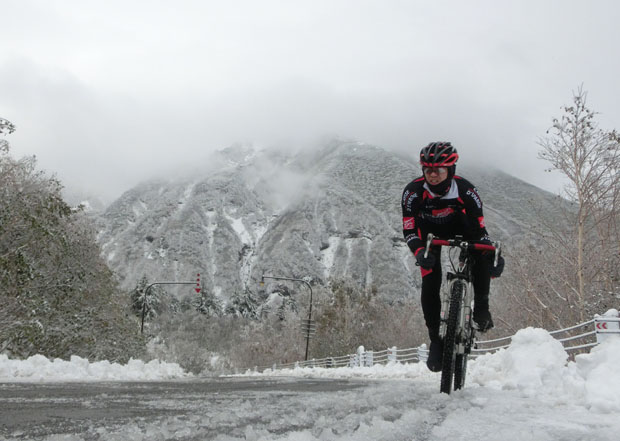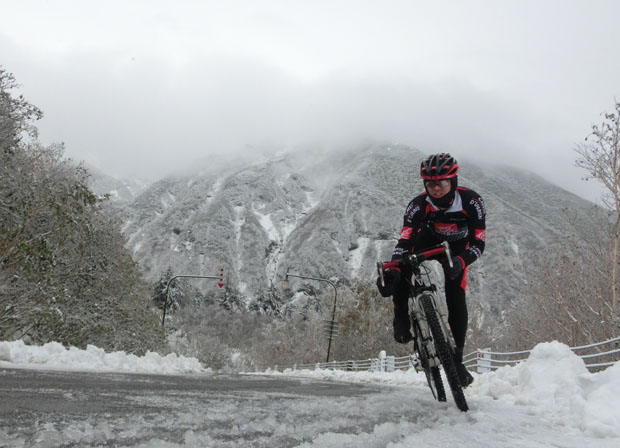 There is no snow under the altitude of 1100m.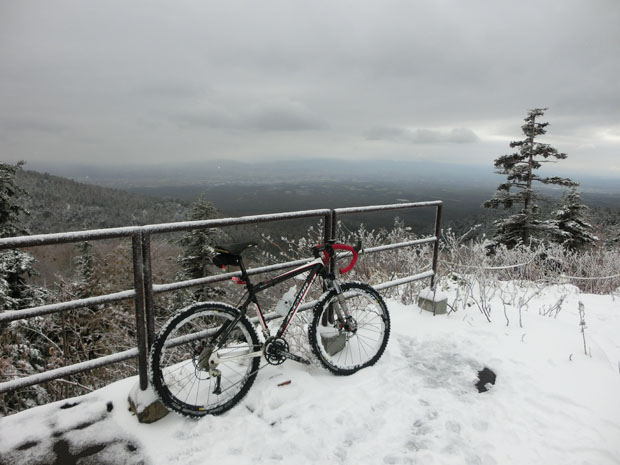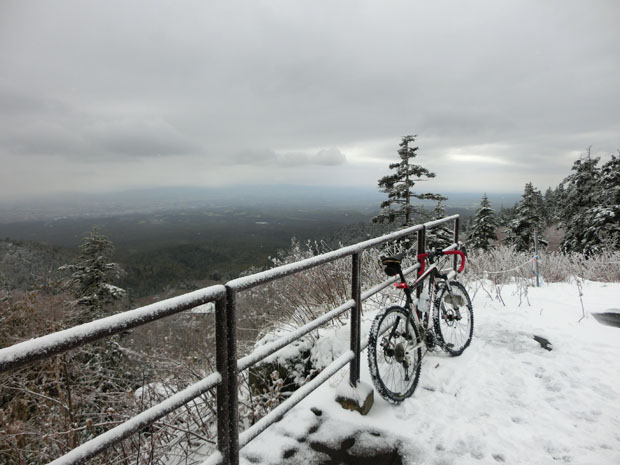 The road is being snow covered again. He descends up to the altitude of 1150m using this opportunity. When he was preparing for the descent, an American atomobilist stopped his car and asked him if he allowed to take his pictures. He accepted.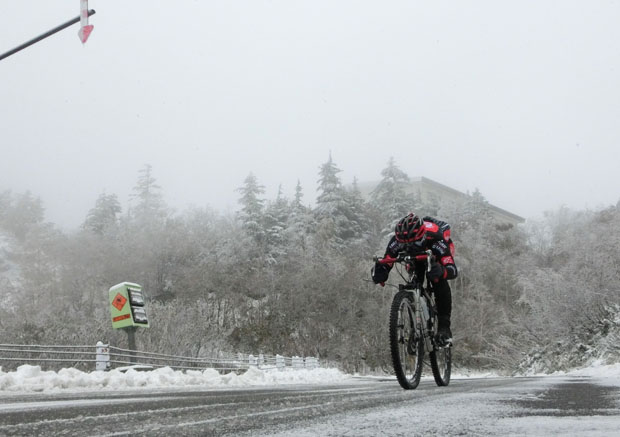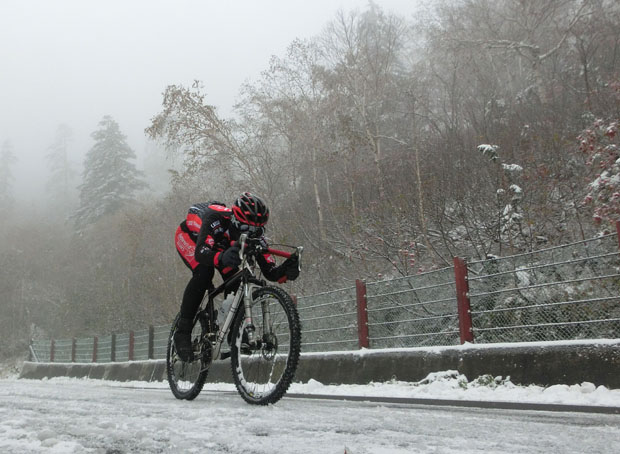 Climbing again.

During the climb, the snowfall is getting harder.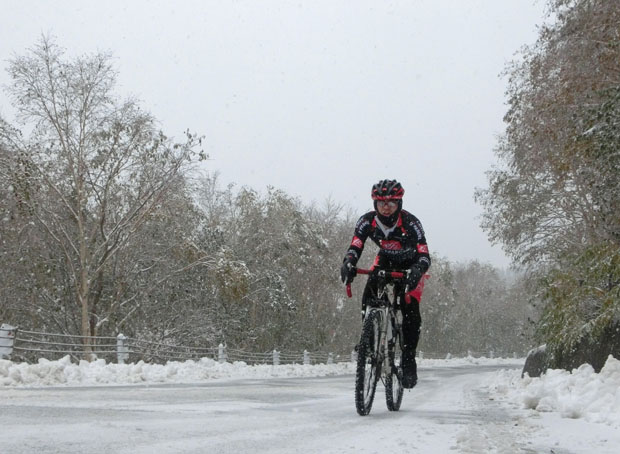 Now the road is snow covered again.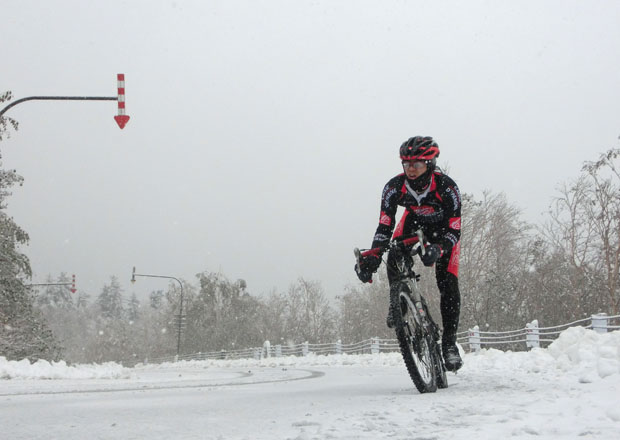 Another set of interval sprint training.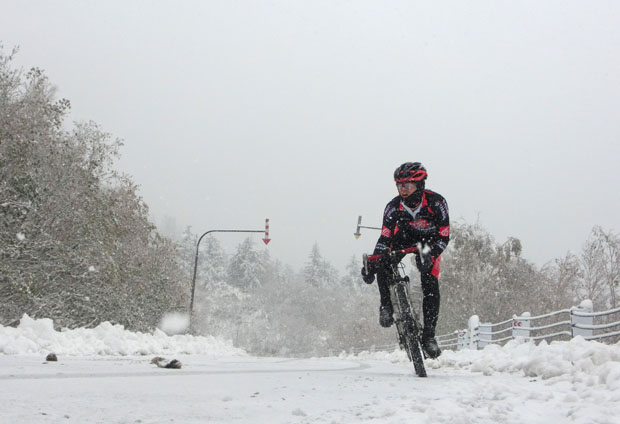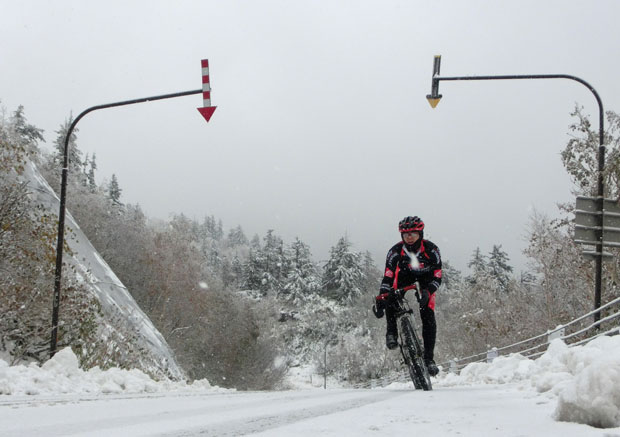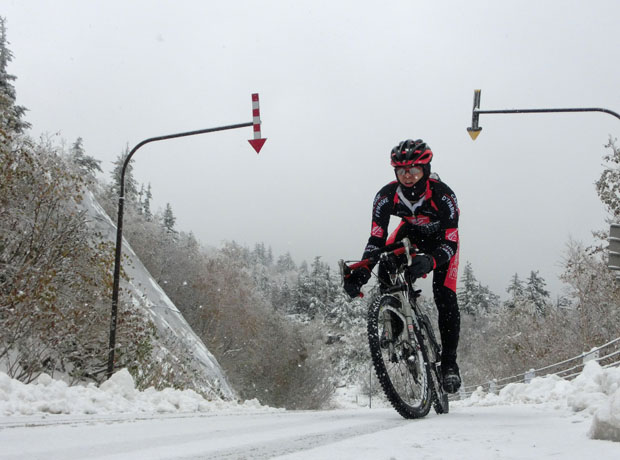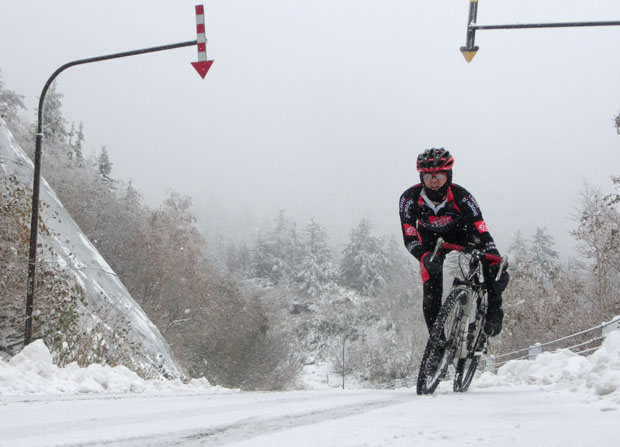 Descent.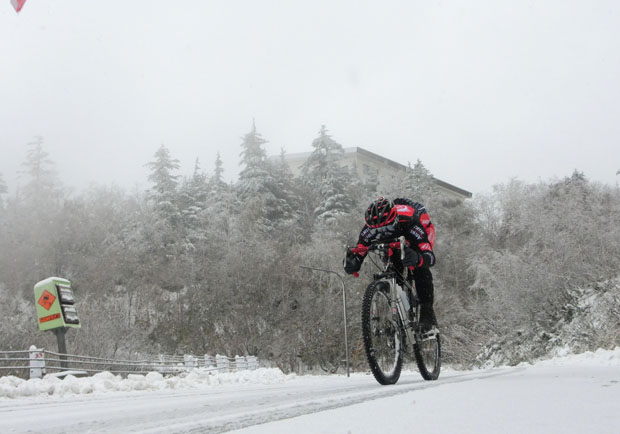 Interval again.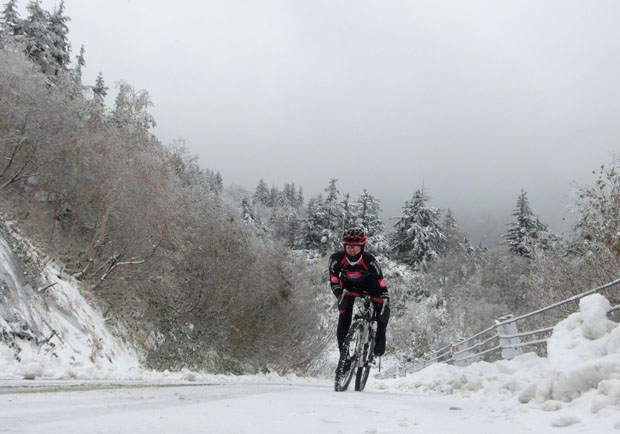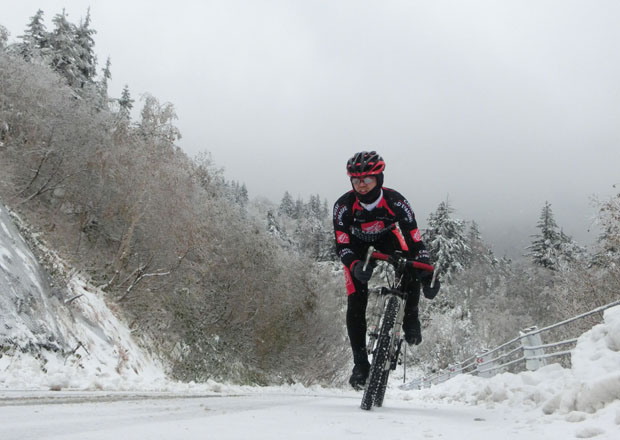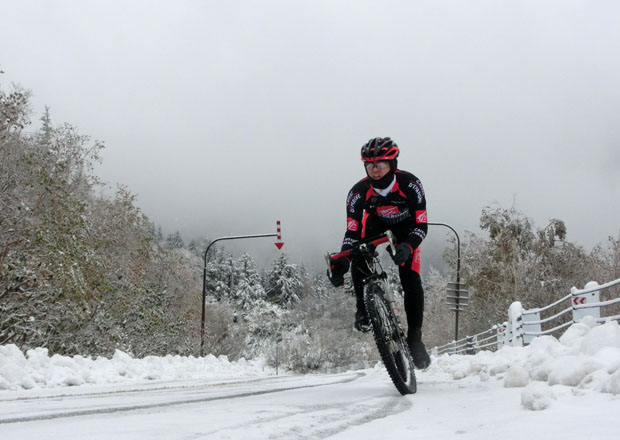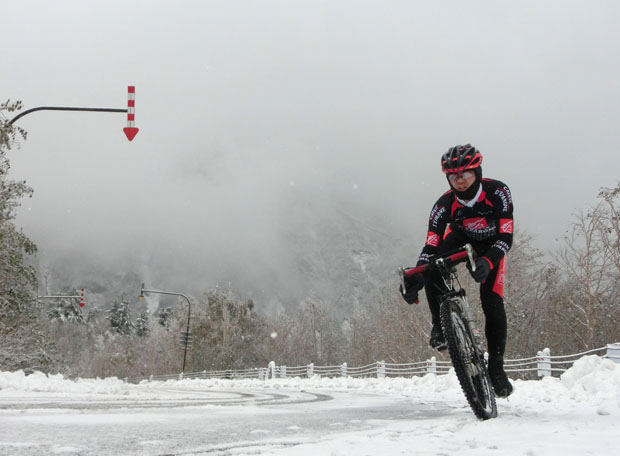 Another tourist who is Singaporean and speaks English fluently appeared. This time, he asked K to ride so that he can take pictures of riding. He said OK. This is third time this day that foreign tourists asked his pictures.
The last set of interval sprint training.