K participated in this training. It was minus 14 degrees Celsius at the Tokachidake Hot Springs (Tokachidake Onsen). The travelled distance was 23km. The maximal velocity was 63.0km/h. An anticyclone is approaching. So he started a little later than usual as he had expected clouds would go up for a brief moment and you would have better view of mountains if you arrive up there in time.
The snow on the road is well compacted up to the altitude of 750m but above that, the snow becomes a little muddy.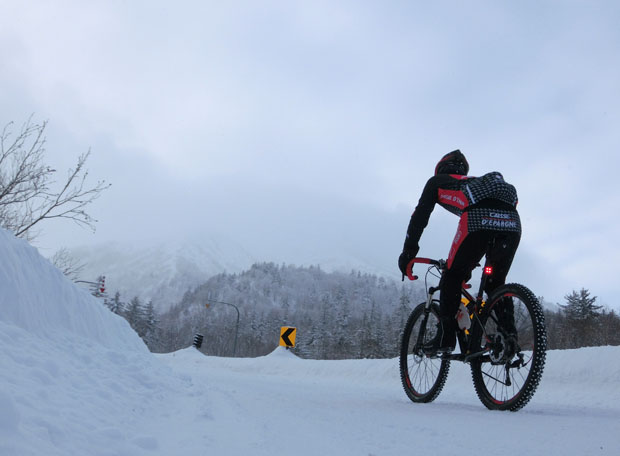 Entering the soft rime corridor which is really beautiful.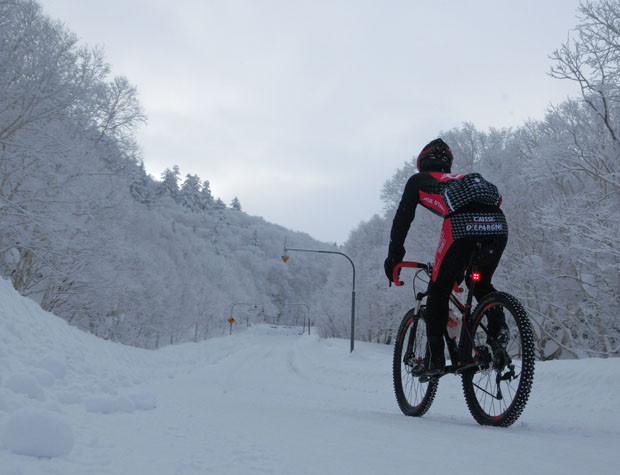 The clouds are going up. The content is completely frozen at the altitude of 1100m.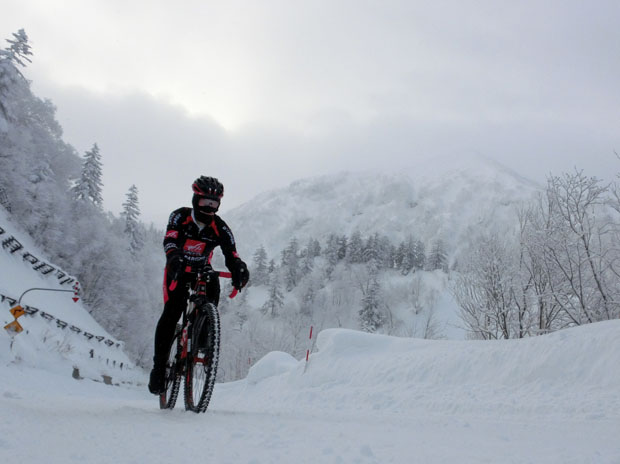 This day, he didn't do sprint training at the maximal output.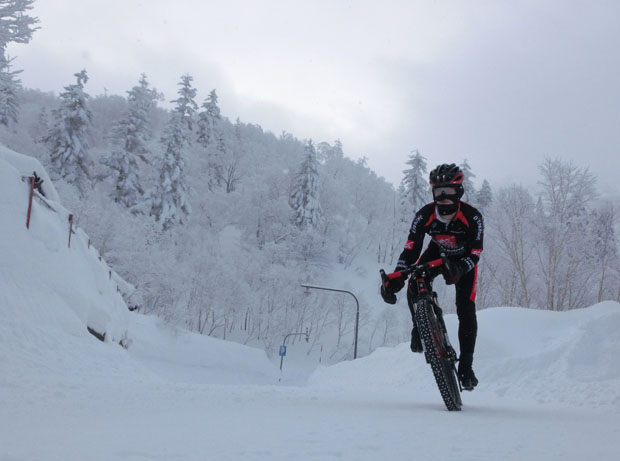 Approaching to the summit, the road is more and more covered with fresh snow. He climbs with low gears in order not to make the rear wheel spin as the studs do not grasp the ice beneath the fresh snow well.
Repeating the interval training at the summit. From time to time you see the Hoko-iwa Rock situated at the top of the small mountain in front of the Mt.Furanodake (Mt.Furano).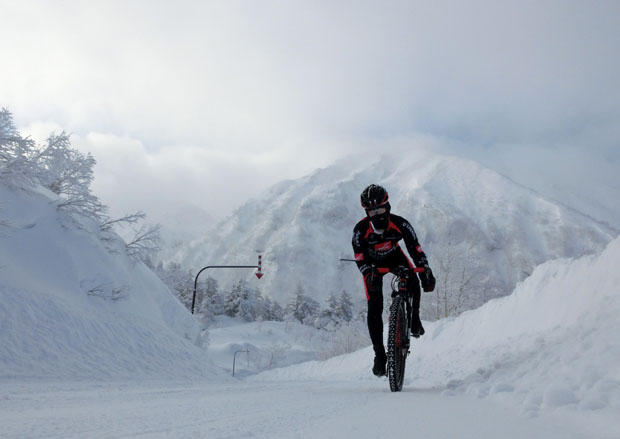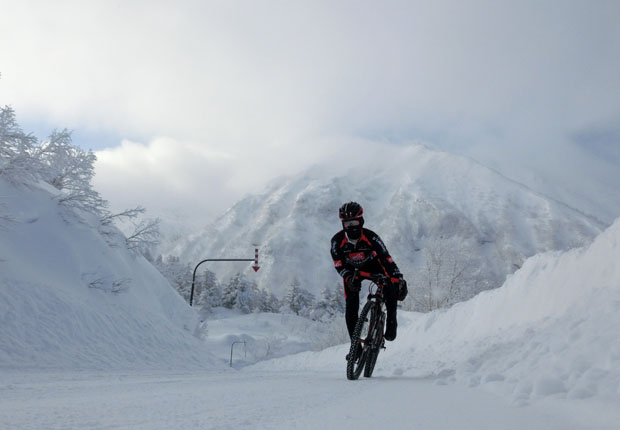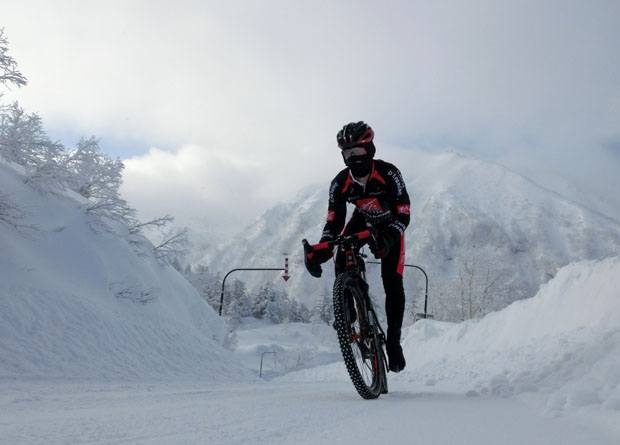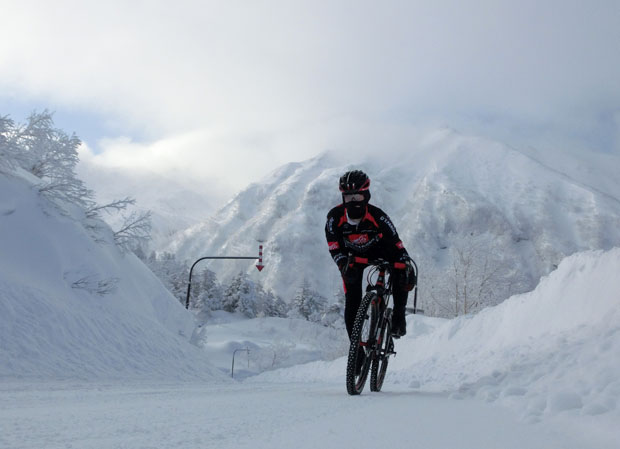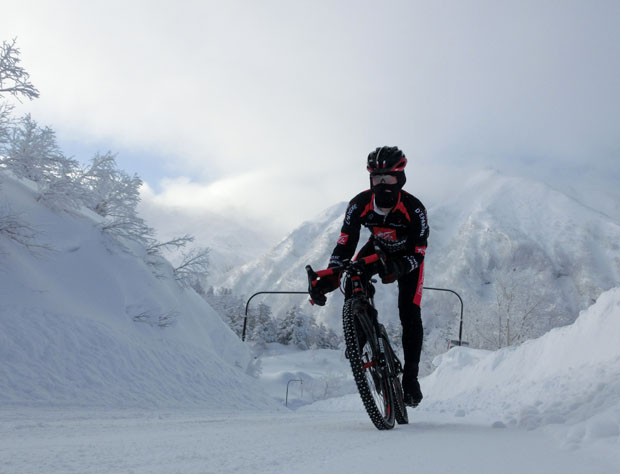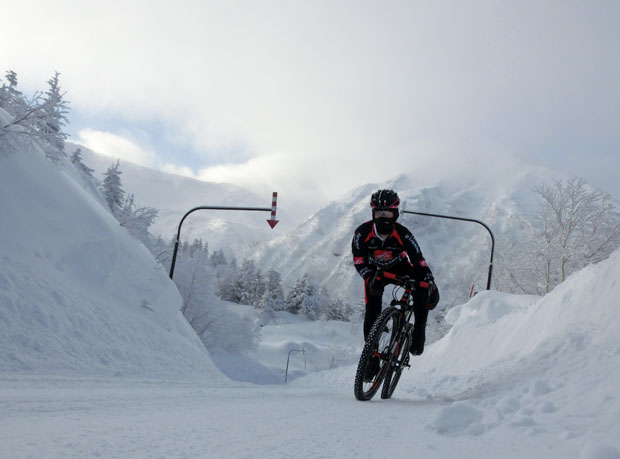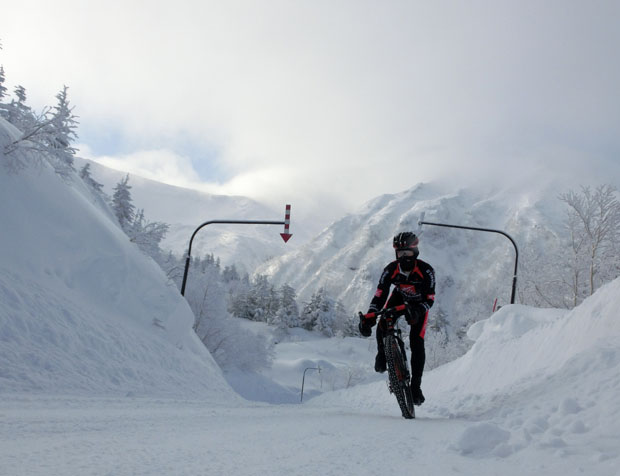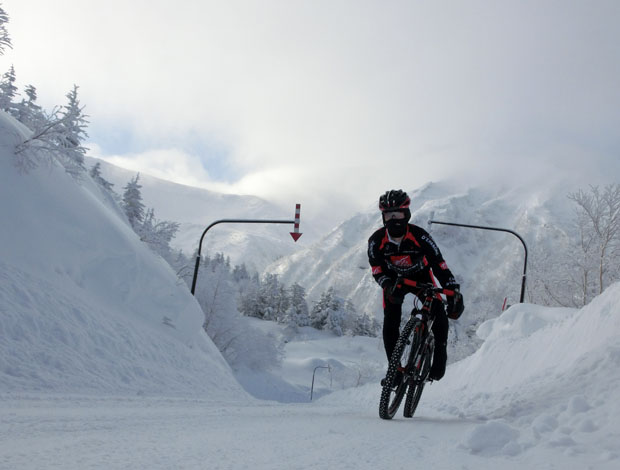 The director of the hotel situated at the summit asked him to do interpretation for foreign guests.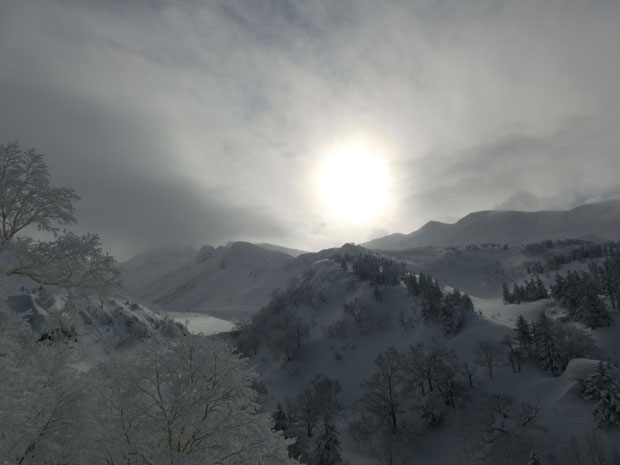 After the interpretation, continuing the interval training.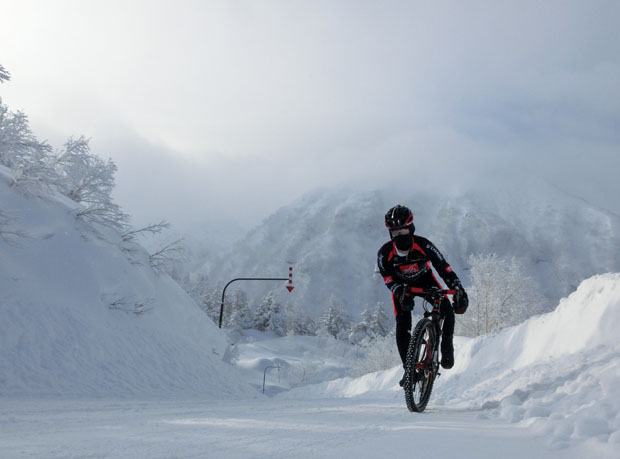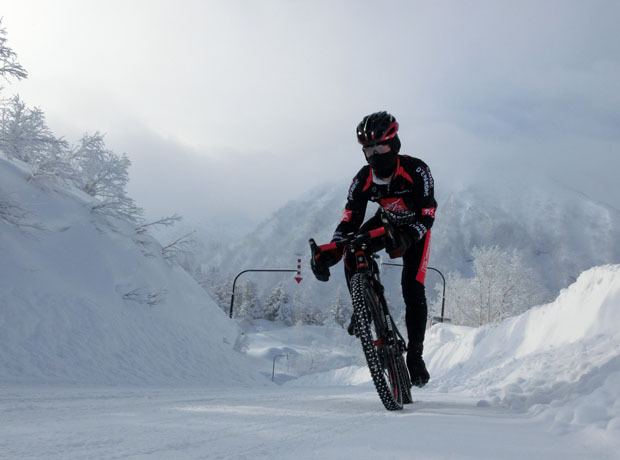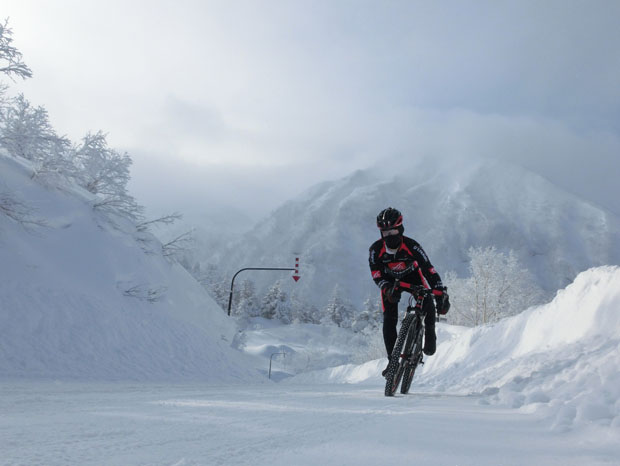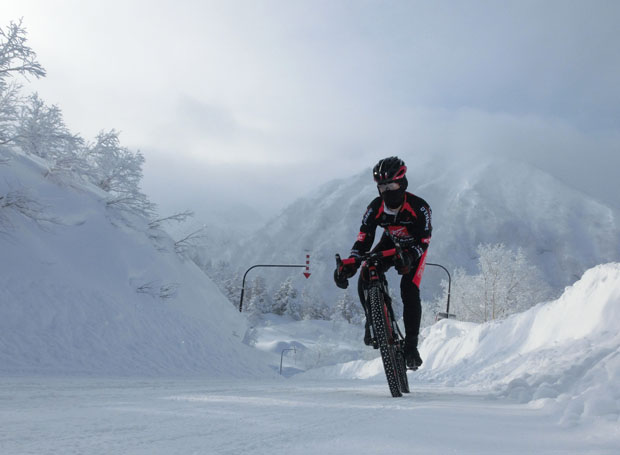 After talking with a bus driver he knows for a while, he continues the interval.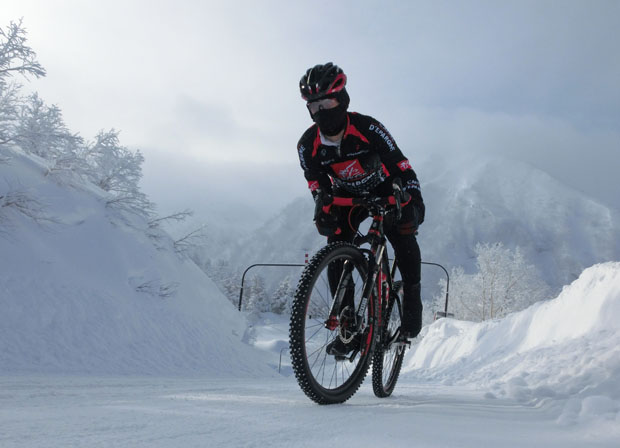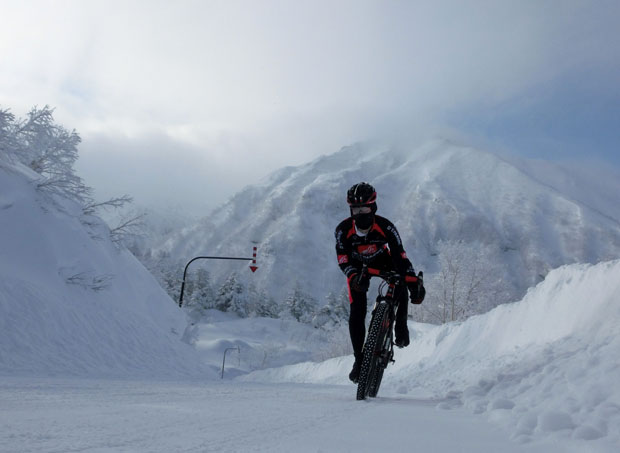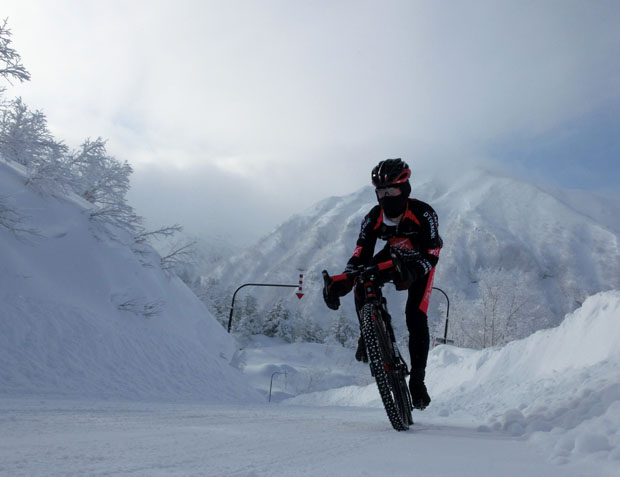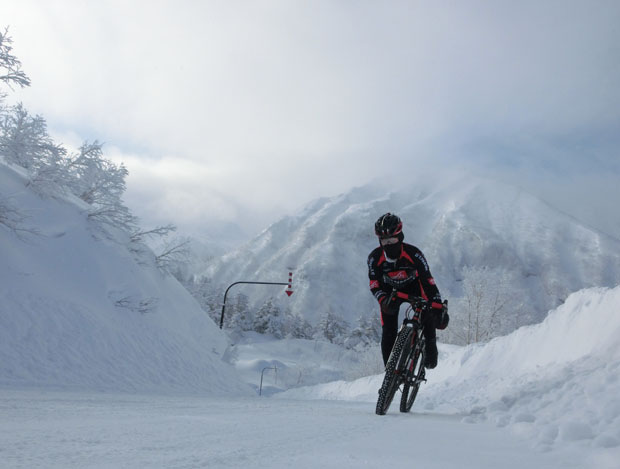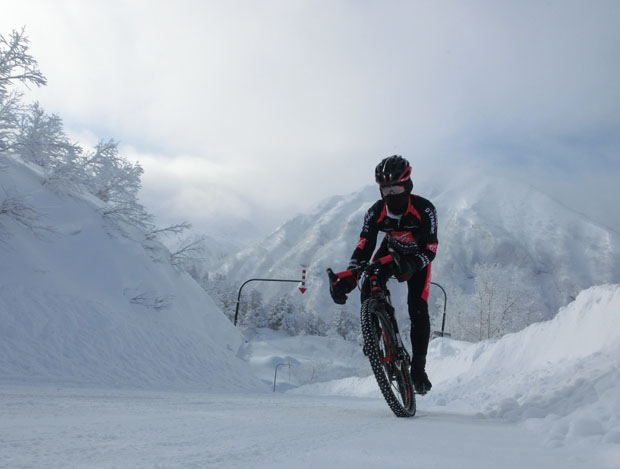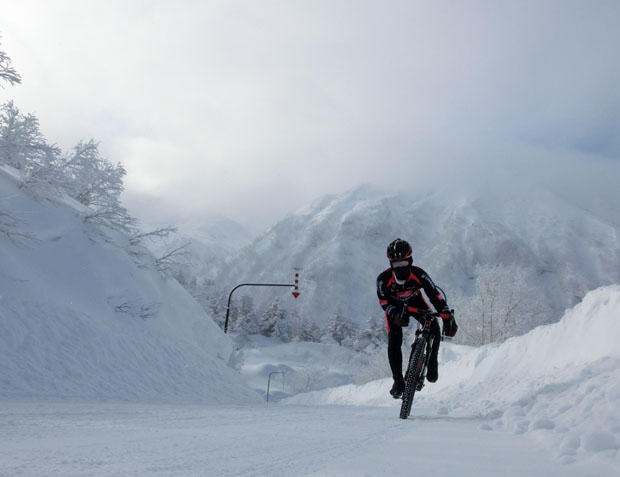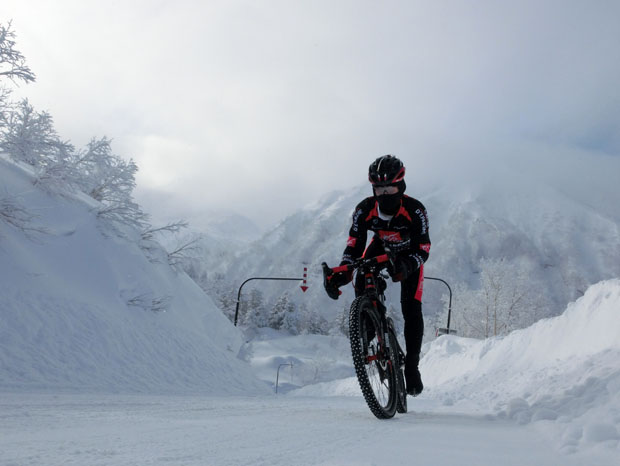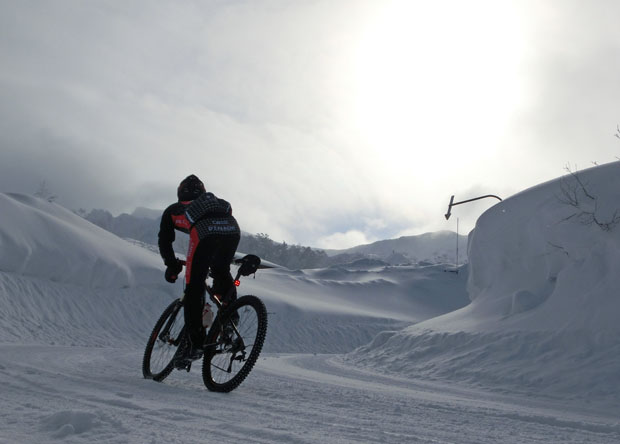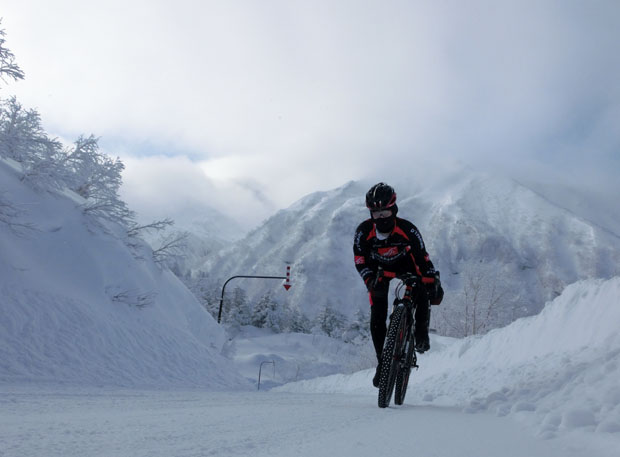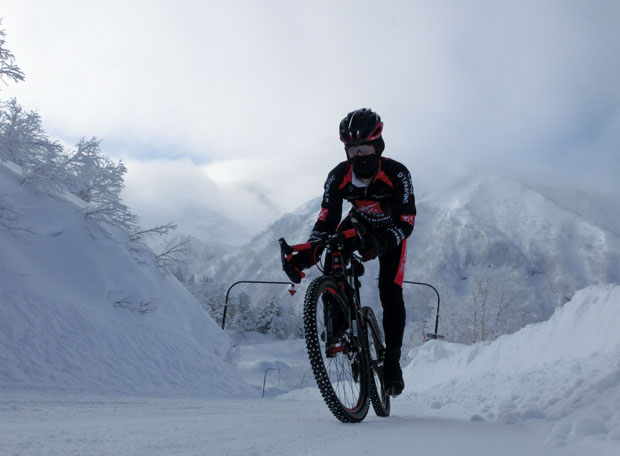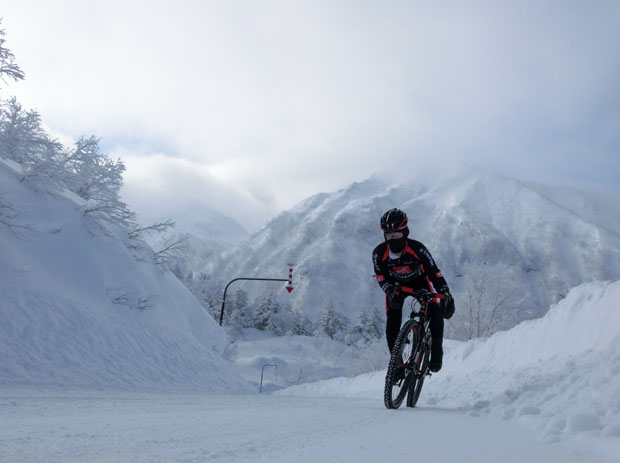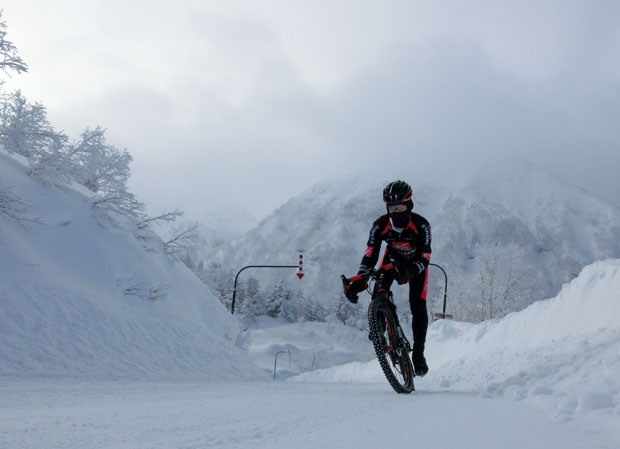 The descent.
The snow on the road is a little too soft and muddy. The front wheel skidded several times in the corners.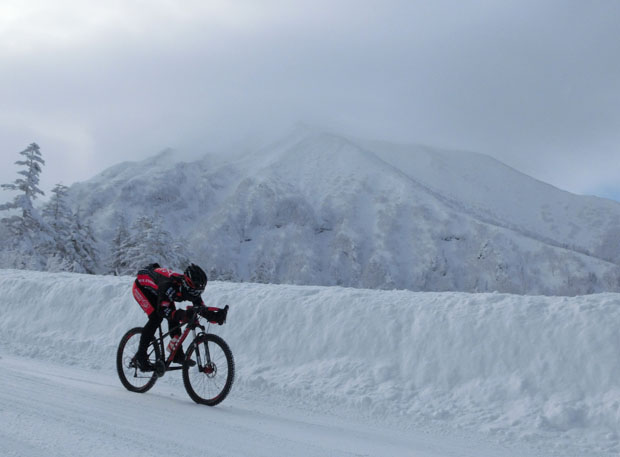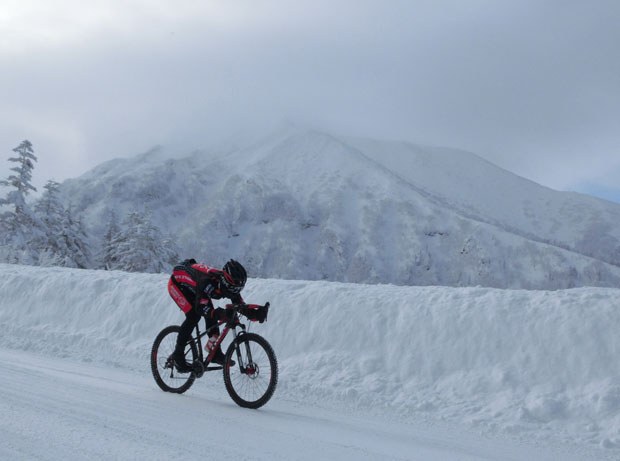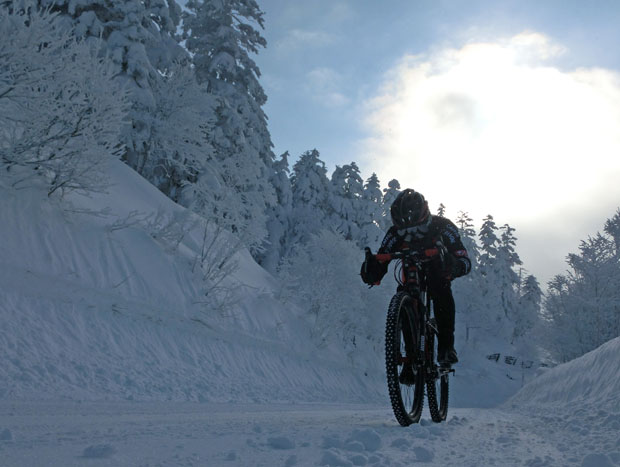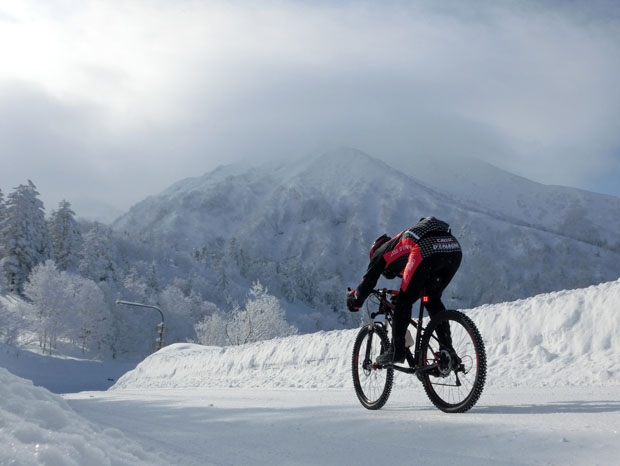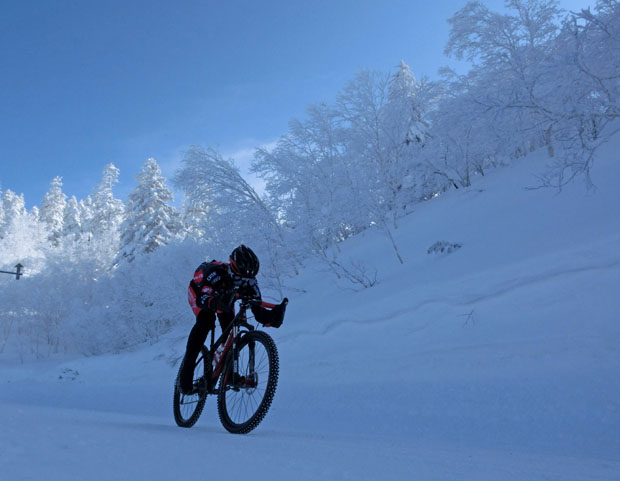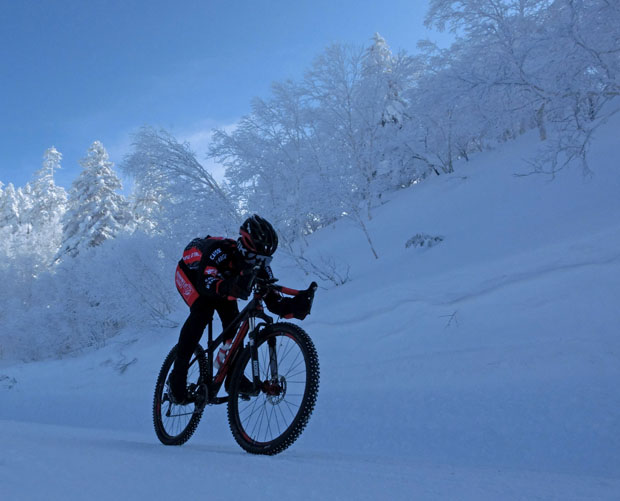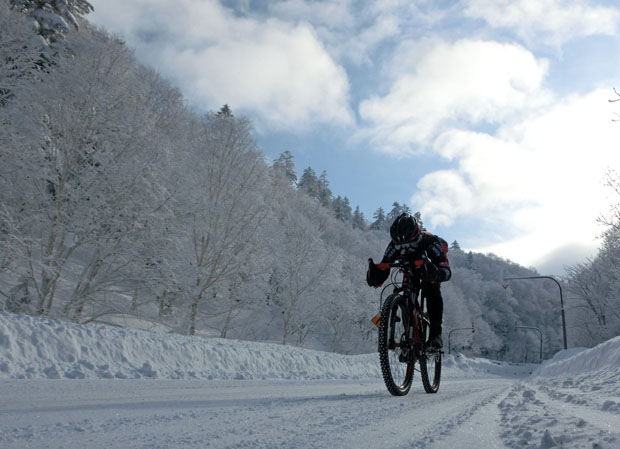 In the corners, the snow is a little too muddy. So he is obliged to descend prudently.
But the snow is well compacted at low altitudes. So he can speed in the latter half of the descent.