K participated in this training. It was minus 23 degrees Celsius at the Asahidake Hot Springs (Asahidake Onsen). We are in the middle of March.
It was minus 17 degrees Celsius at the start point and it was still going down because of the radiative cooling. Usually under the radiative cooling, there is a ground inversion layer which makes the air of low altitudes colder than that of high altitude. But this day, the ground inversin layer wasn't so clear and higher you got, colder it became.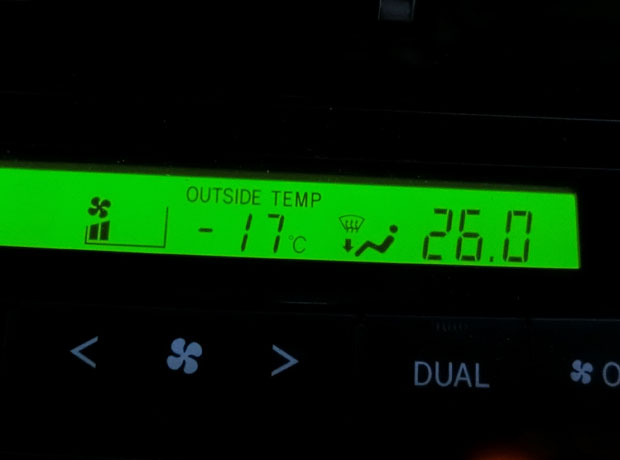 The Mt.Asahidake (Mt.Asahi), the highest peak in the Hokkaido Island at dawn is so beautiful.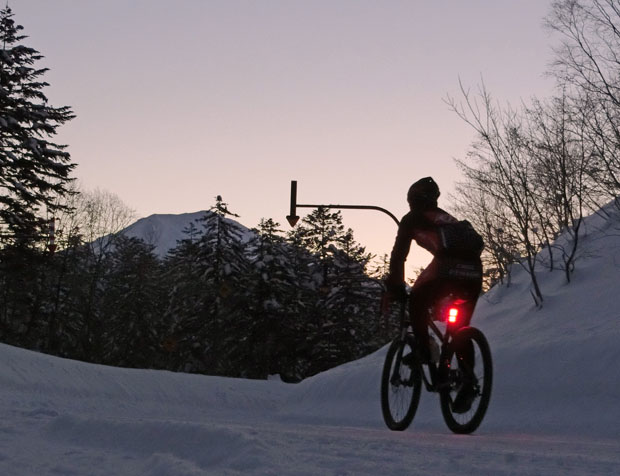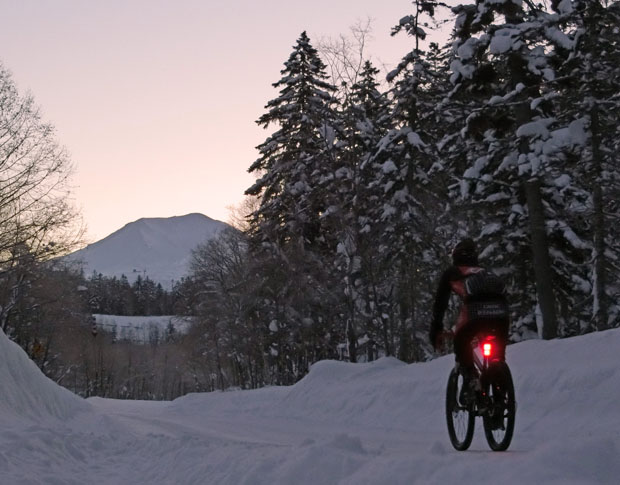 He is climbing in the strong catabatic winds which make everything frozen.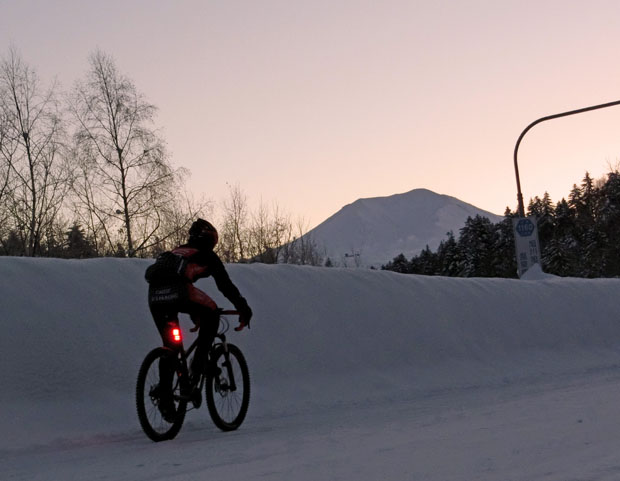 The snow on the road is well compacted. But the surface is uneven as it isn't snow removed for days.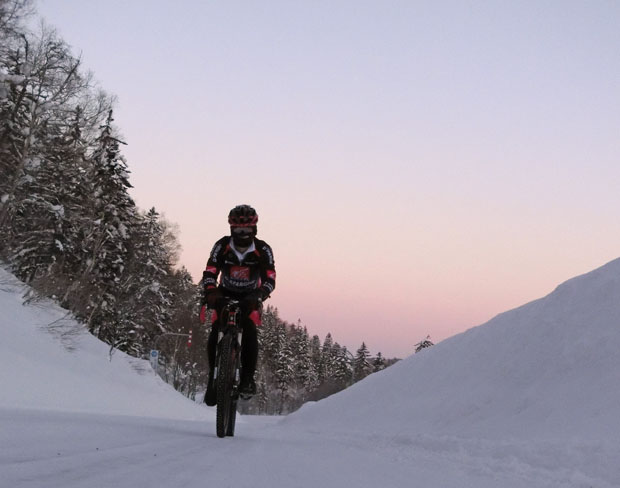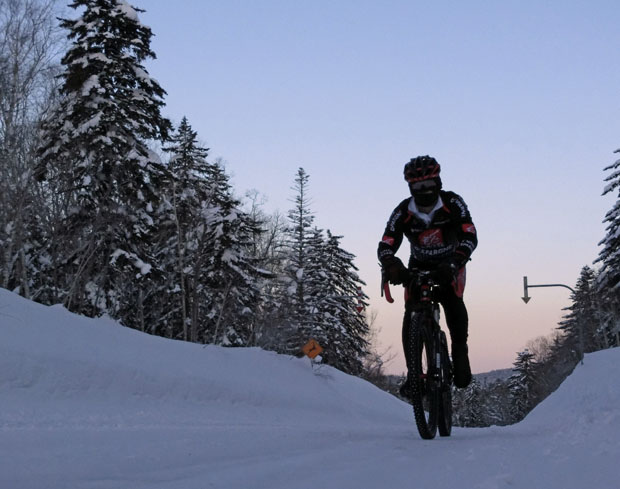 Mt.Kaundake (Mt.Kaun).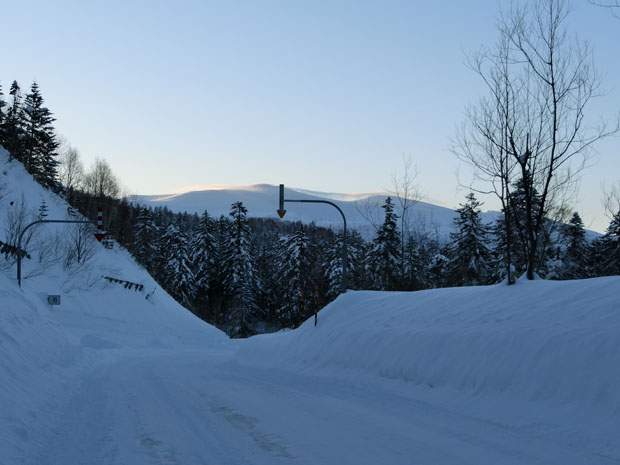 Between the altitudes of 900-1000m, the road becomes very narrow as the snow on the slants of the bothe sides collapsed climbing over the para-avalanche fences.
Entering the Asahidake Hot Springs area and accelerating. The volcanic smoke of the Mt.Asahidake isn't going up because of the strong catabatic winds.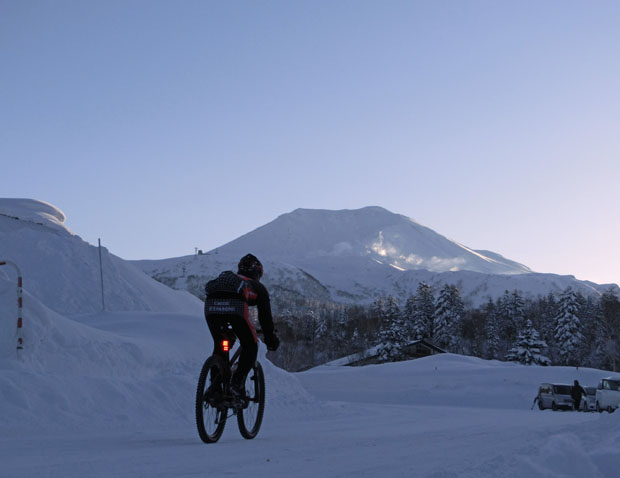 1K to go!
Sprinting up to the summit.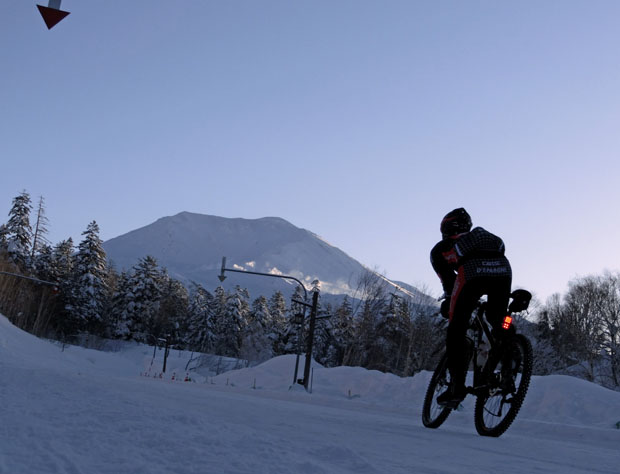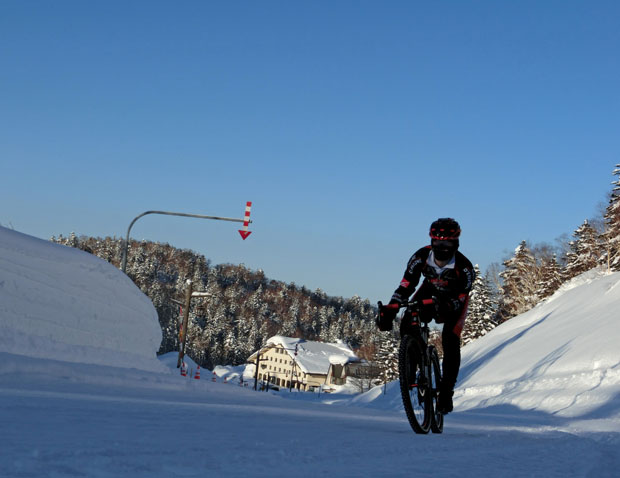 The summit where the ropeway station is situated.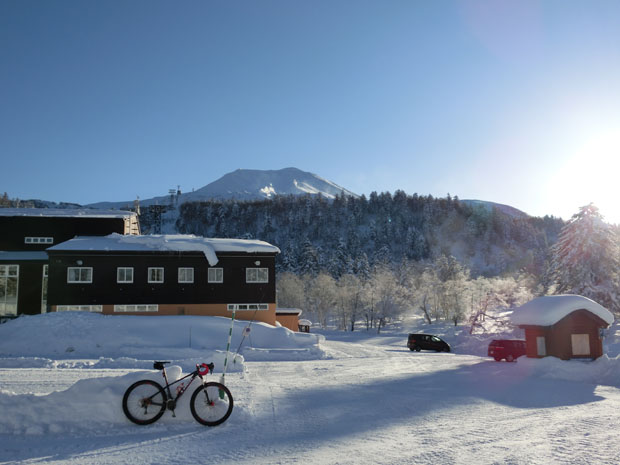 Descending a little.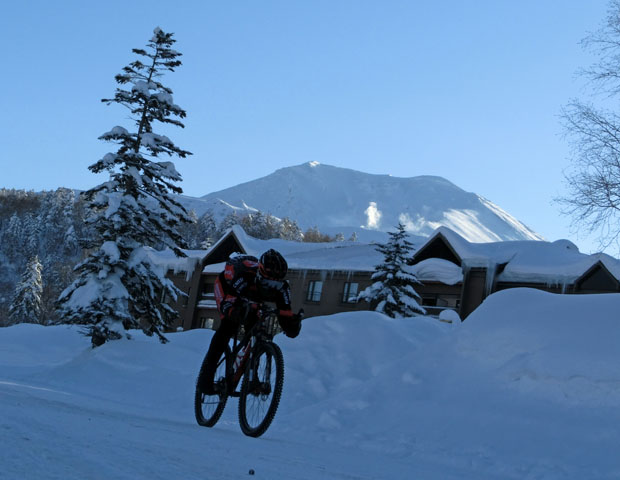 Doing some interval training at the summit.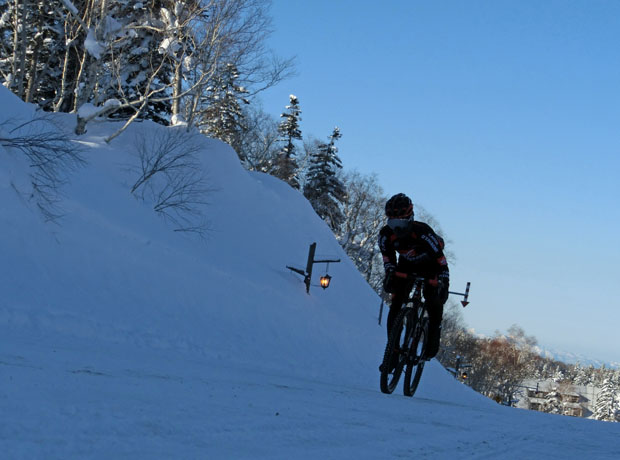 Diamond dust is falling from the sky (difficult to see on the pictures).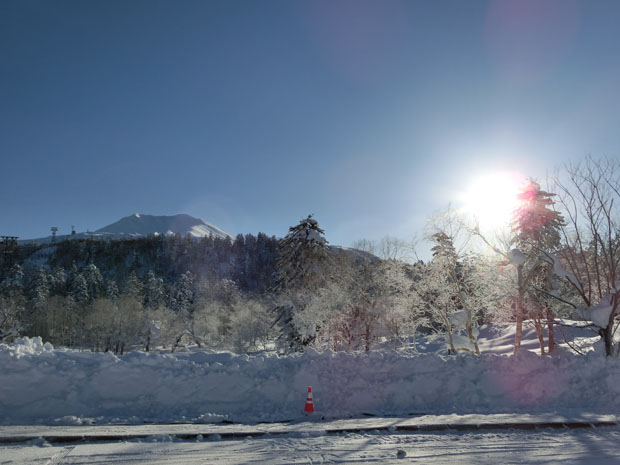 Descends up to the altitude of 1000m.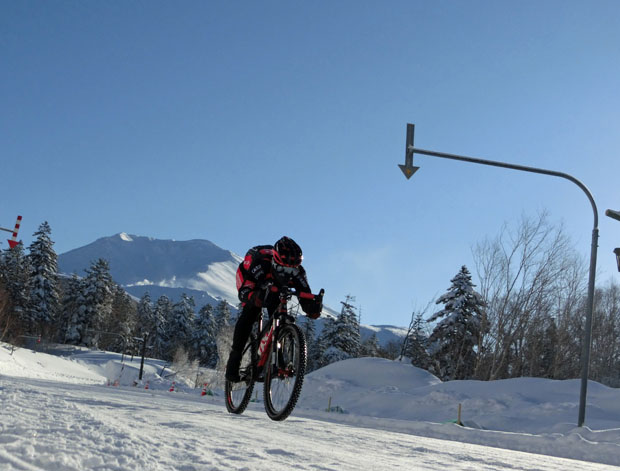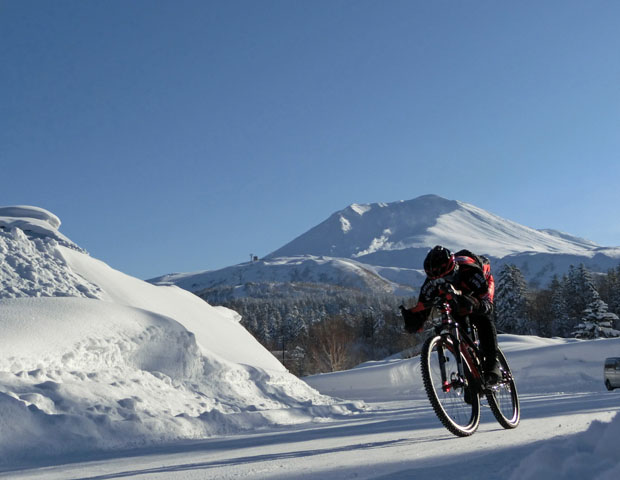 He repeated the interval training at this altitude many times.
After finishing the interval training, he reseumed the descent.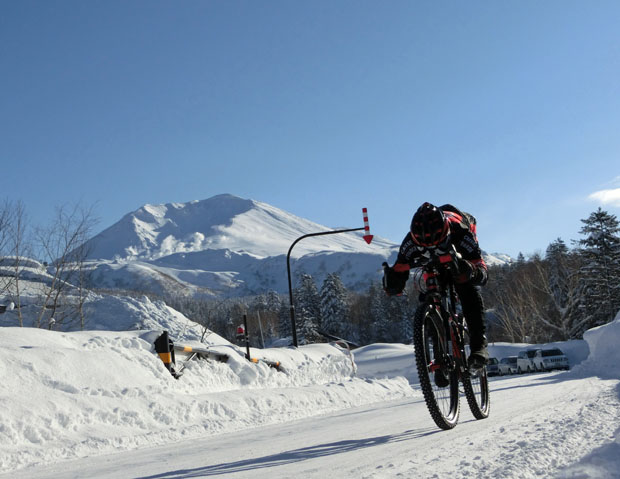 The accumulated snow climbed over the para-avalanche fences.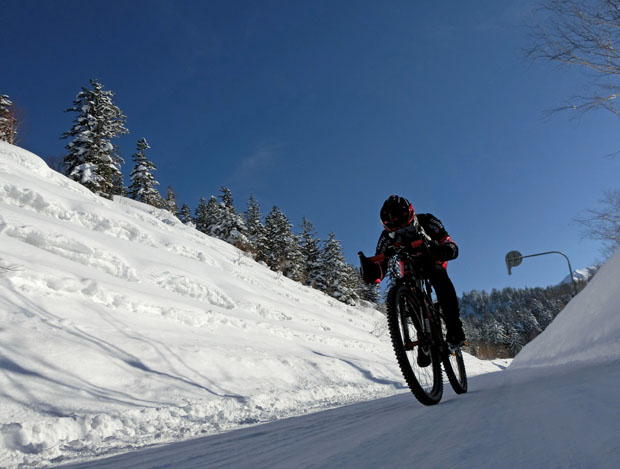 Beneath the altitude of 800m, the snow on the road is well compacted and he can speed easily.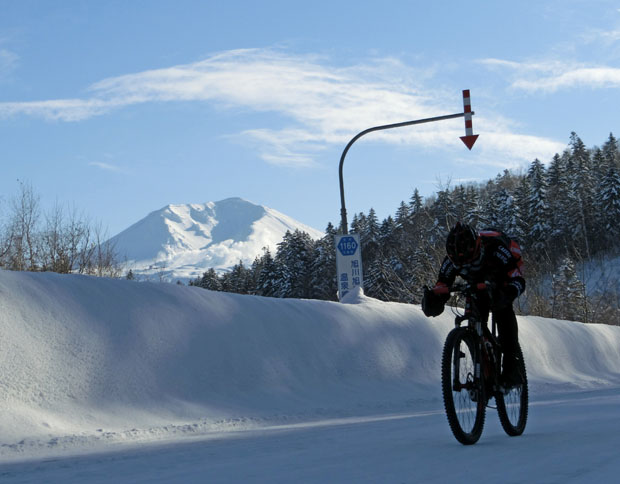 View of the Mt.Aibetsudake (Mt.Aibetsu), the Mt.Pippudake (Mt.Pippu), Mt.Hokuchindake (Mt.Hokuchin) and the Mt.Asahidake (Mt.Asahi) from the foot of the mountain.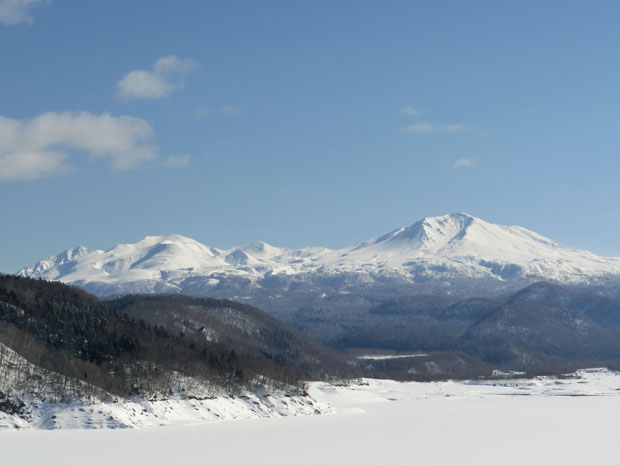 The Mt.Asahidake.