K participated in this training. It was minus 4 degrees Celsius at the Goshiki Hot Springs (Goshiki Onsen). A depression carried snowfall during the night. However, the sunshine of this season is very strong. So the snow on the road is very unstable and going to melt rapidly. The snow at low altitudes is already gone so he does his training at high altitudes.
Starting at the summit and descending first. The summit of the Mt.Niseko-An-Nupuri is covered with clouds.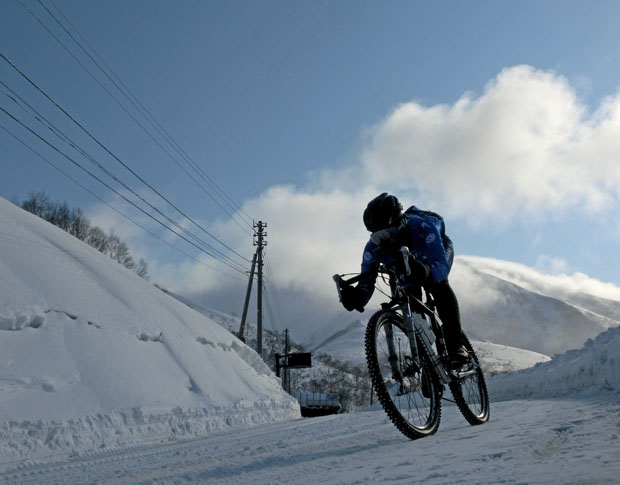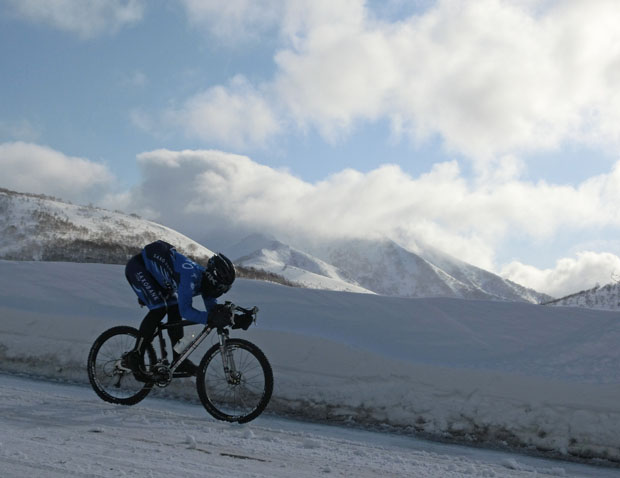 The first climb. We have very few snow this year in this region in comparison with other years like Niseko-Goshiki Pass 5.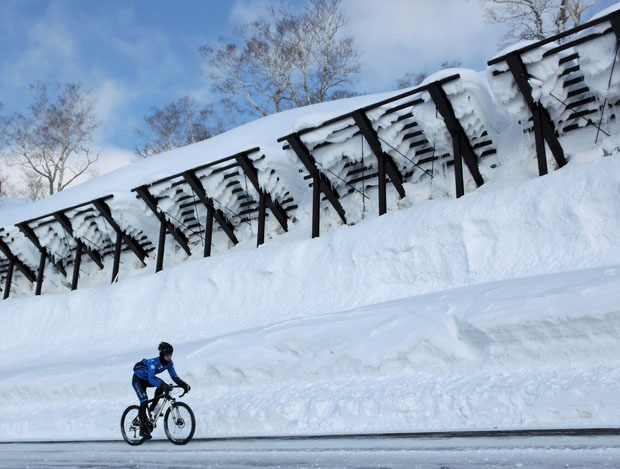 The snow is melting rapidly.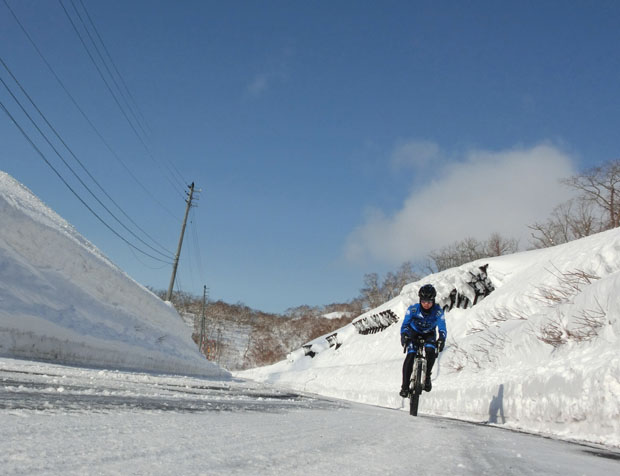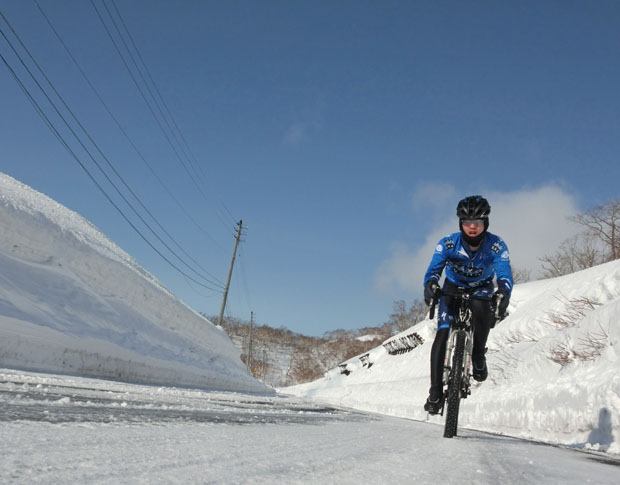 Traversing the most high risk avalanche valley of the route. But as the hugh para-avalanche fences protect the road, you don't need to worry.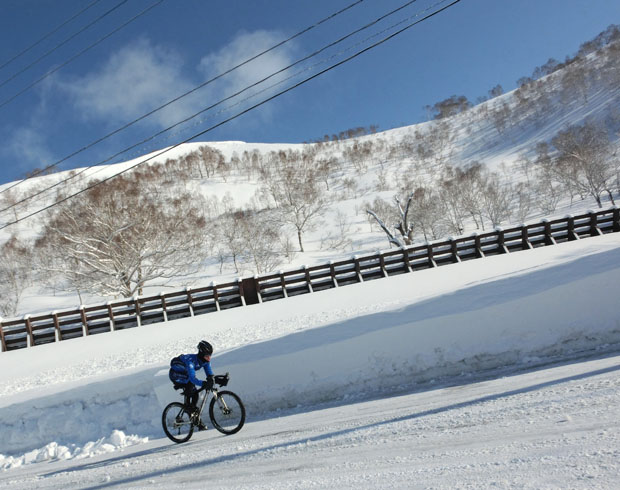 Repeating the interval training at this altitude.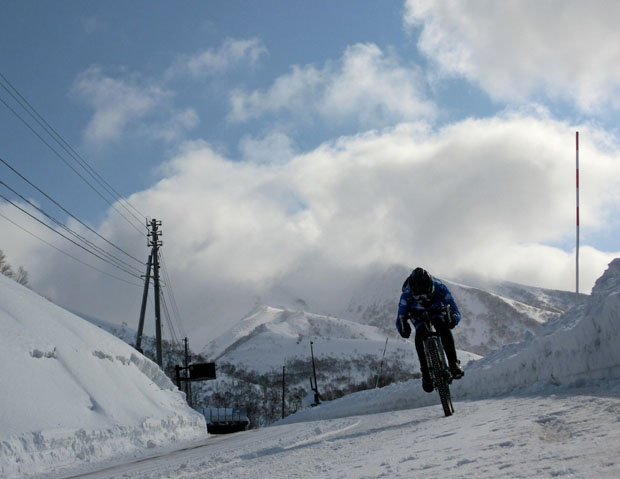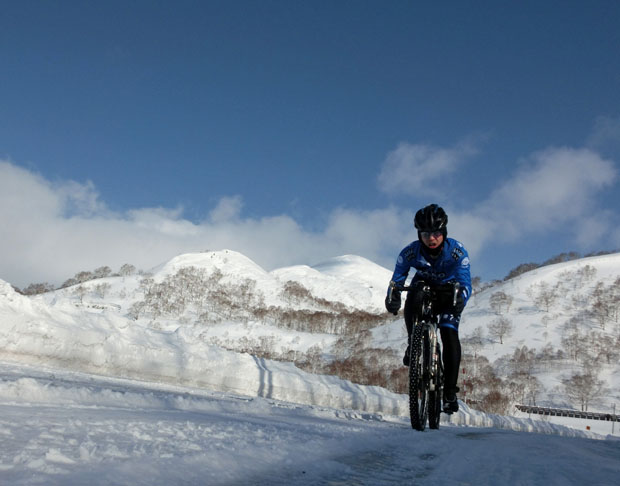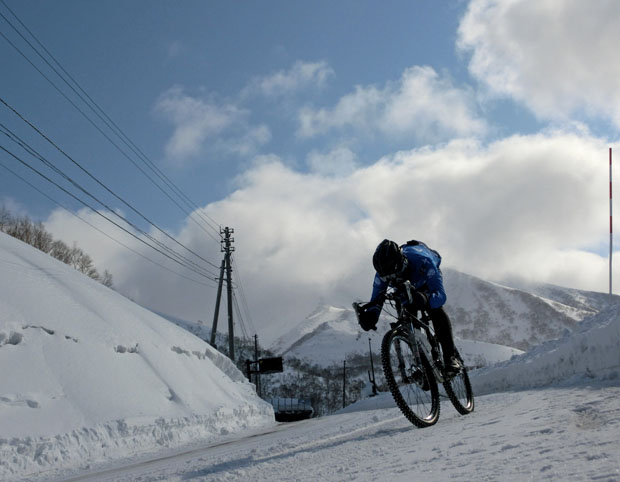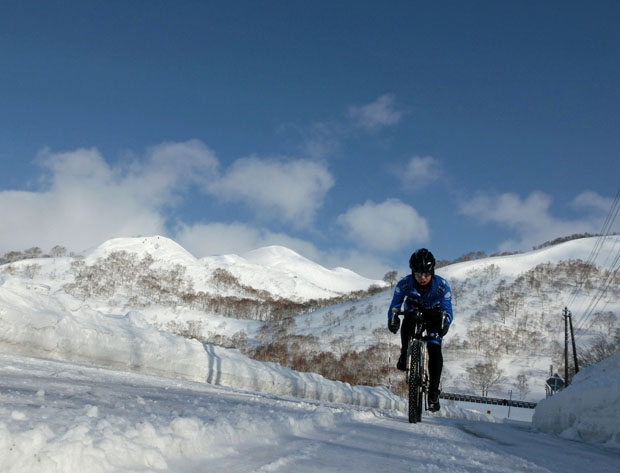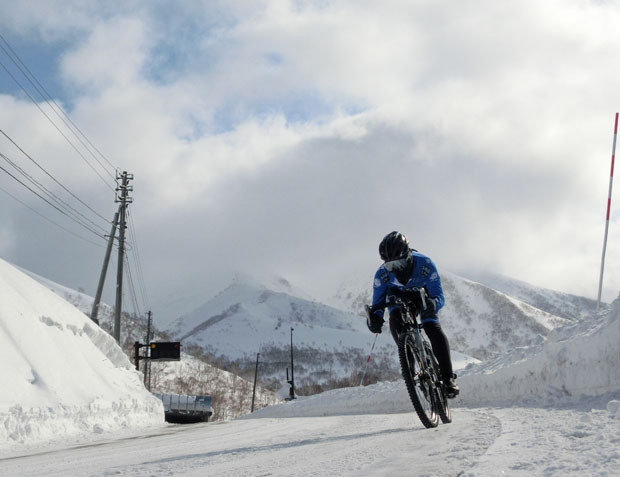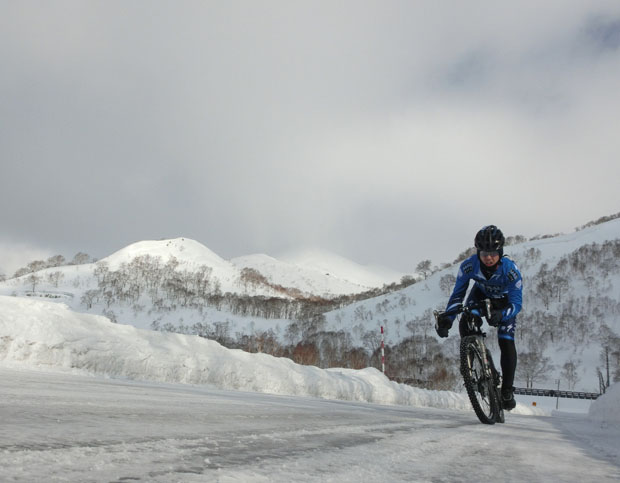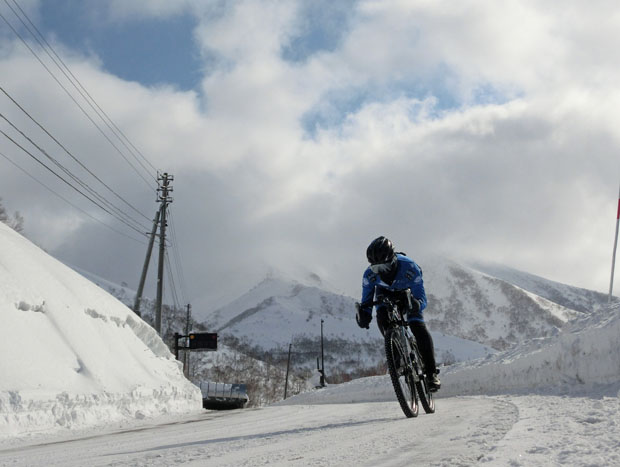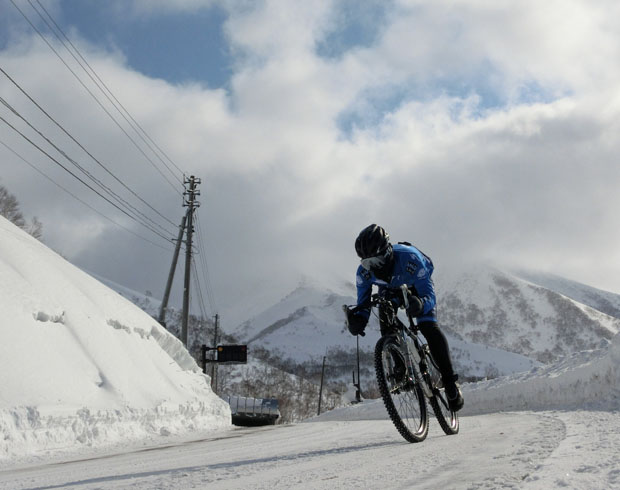 The Mt.Yotei.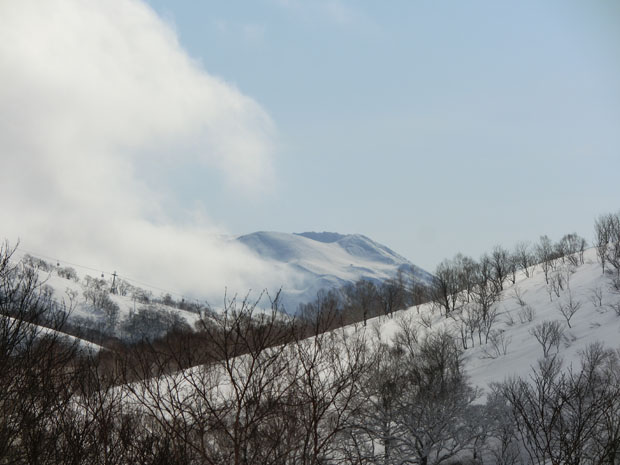 Continuing the intervale.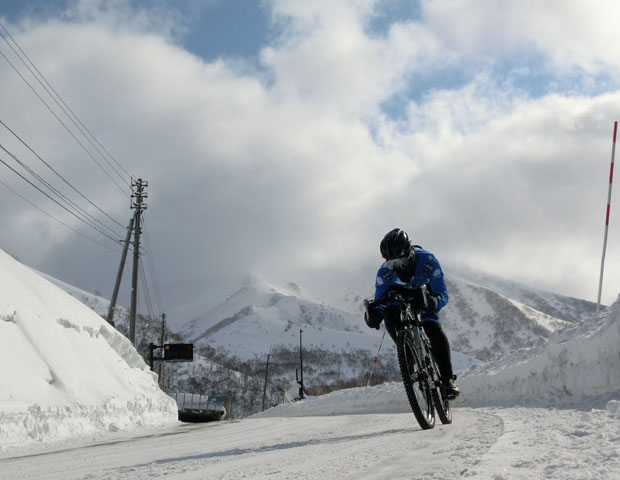 The snow became unstable even at that altitude. He climbs to higher altitude where the snow is still stable in order to continue his interval training.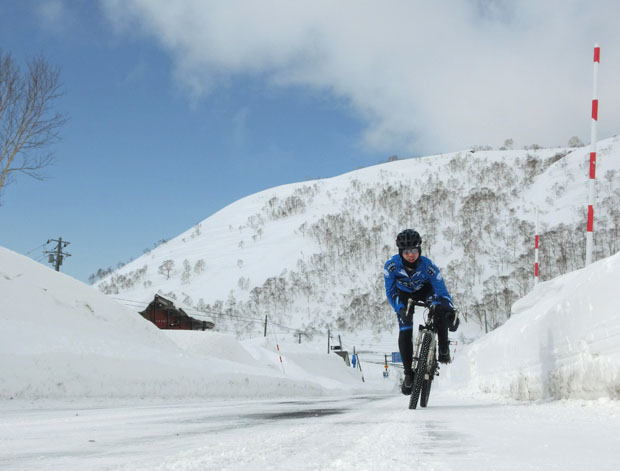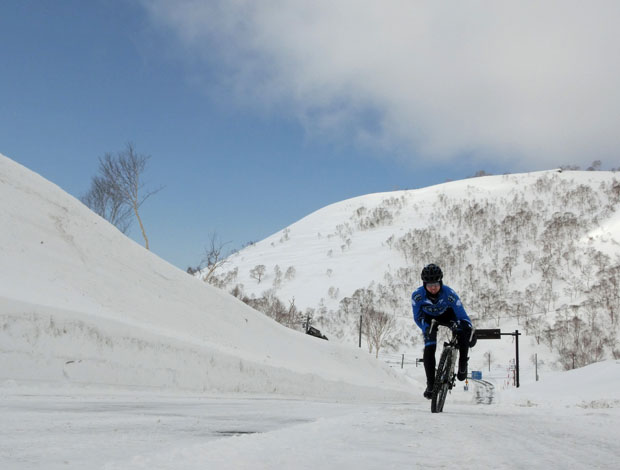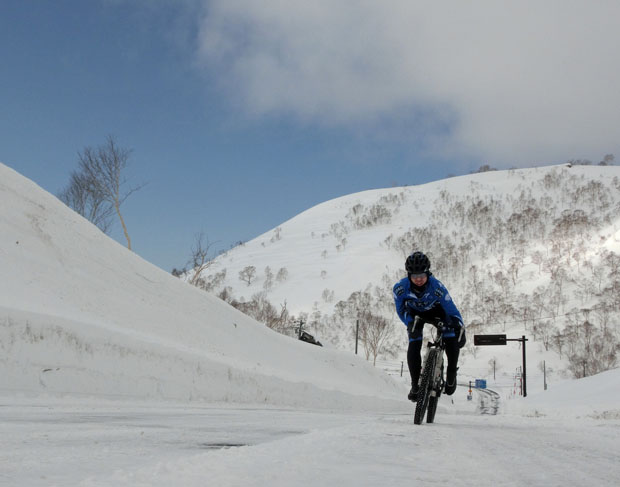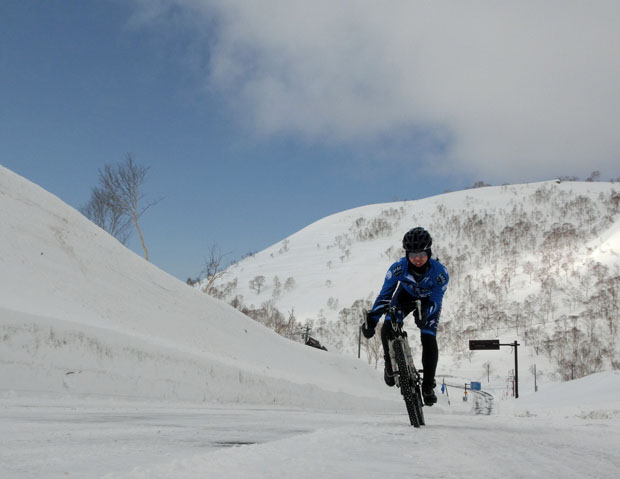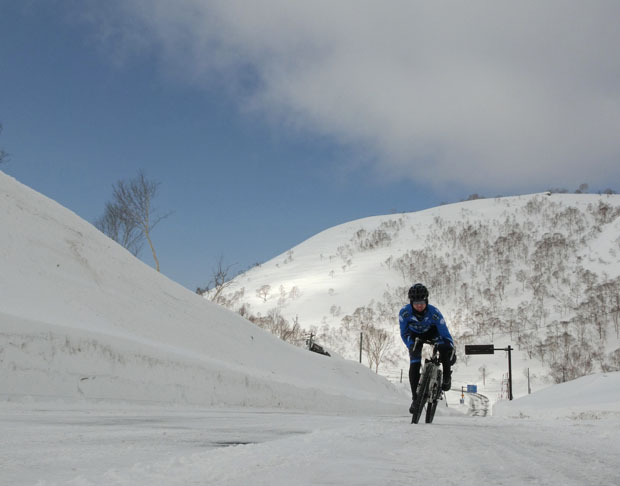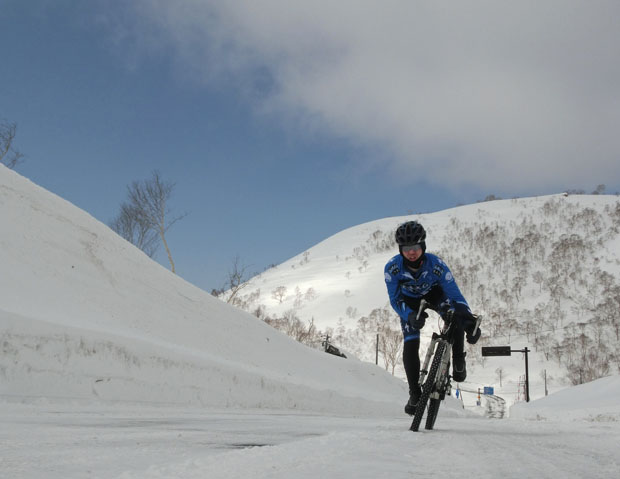 The snow walls are lower this year.