K participated in this training. It was minus 13 degrees Celsius at the Atsuta Pass. Because of the radiative cooling, it was minus 15 degrees Celsius in Hattari, at the foot of the mountain. The upper end of the ground inversion layer was situated at the altitude of 180m.
Interval training at the Atsuta side near the summit watching the Mt.Pinneshiri.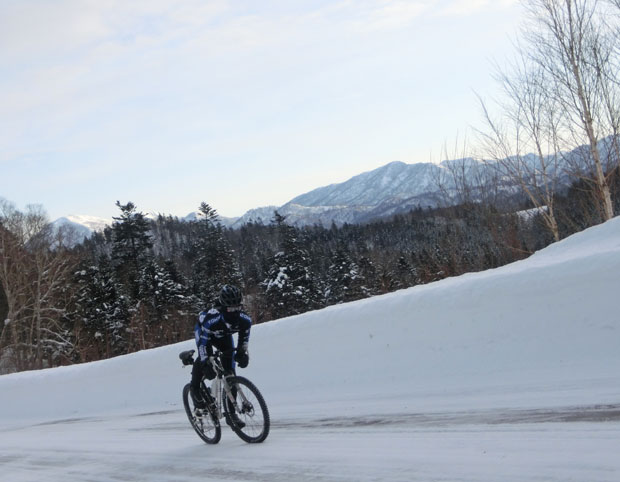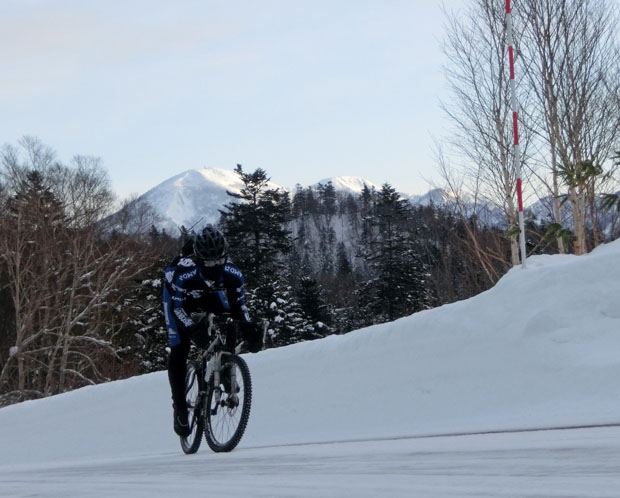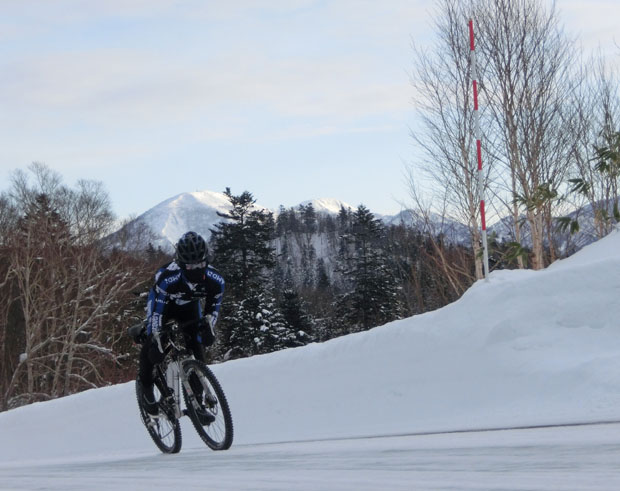 Heading for the summit.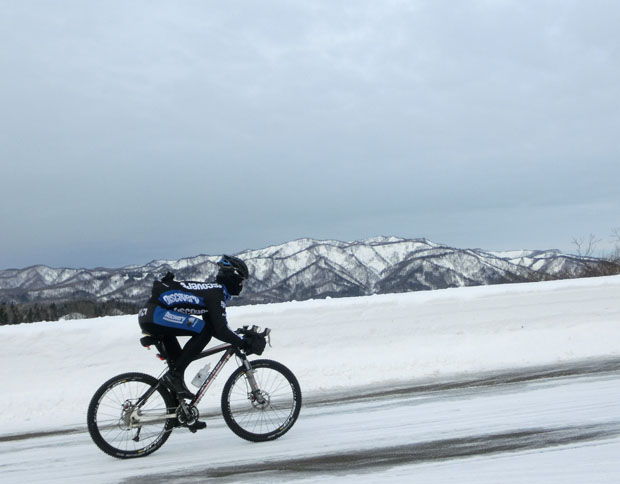 After passing the summit, there is another small climb.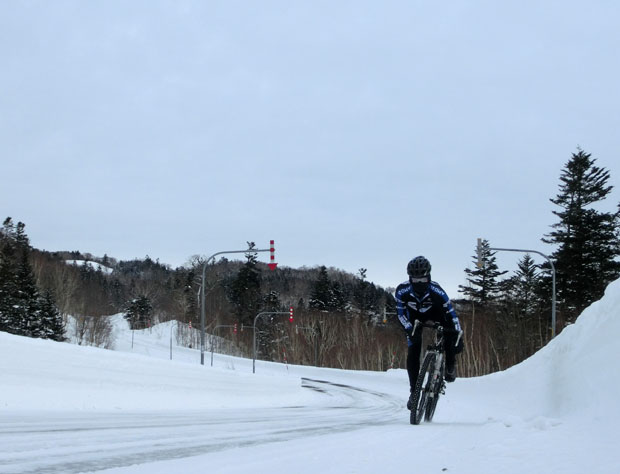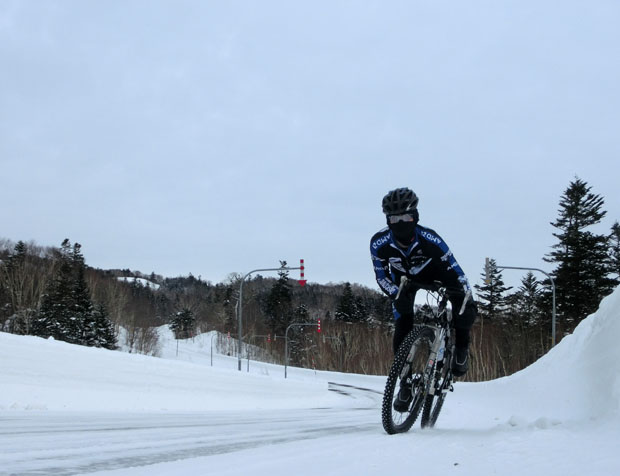 Climbing again from the Tobetsu side and doing the sprint training up to the summit. This tree wasn't snapped the last summer.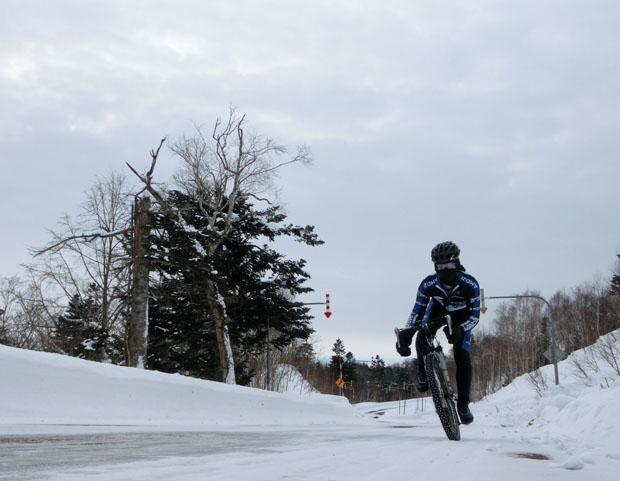 The summit of the Atsuta Pass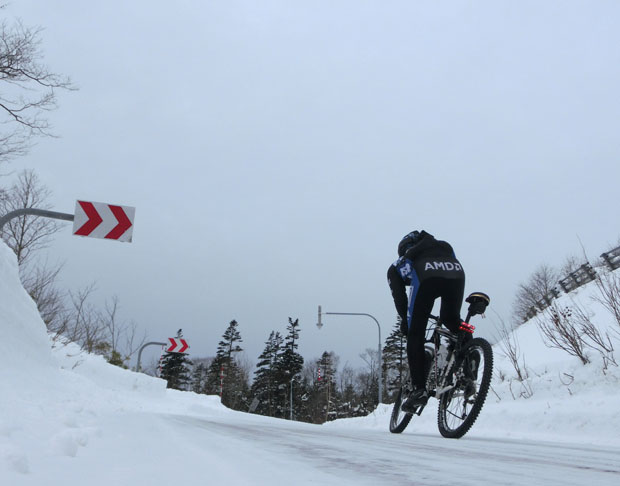 View from the summit.