K participated in this training. It was minus 6 degrees Celsius at the Zaimoku Pass. Because of seasonal winds, ground blizzard was sometimes strong. The visibility went down significantly from time to time. Snow storm warning was issued for this region.
Climbing along the Takatomi Dam from the Ishikari side.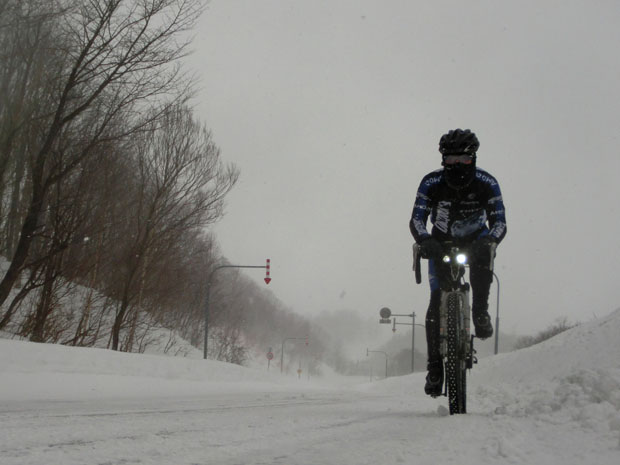 Final approach to the summit.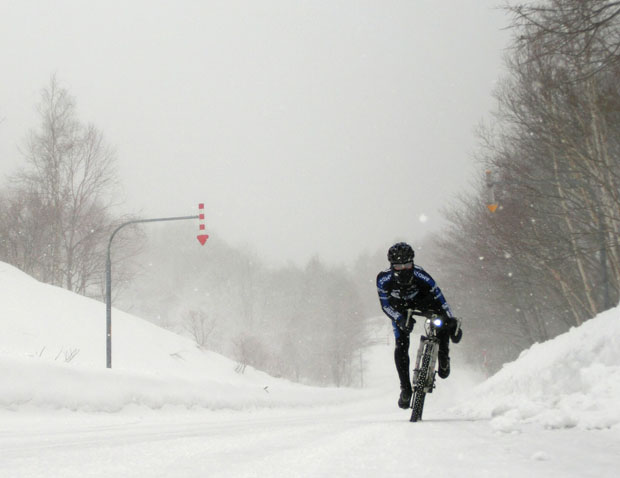 Passing the summit from the other side: Tobetsu side and descnds. As the descent is not so long, he is not going to wear the ski goggles. The building at the summit is that of old weather radar which is no longer in service.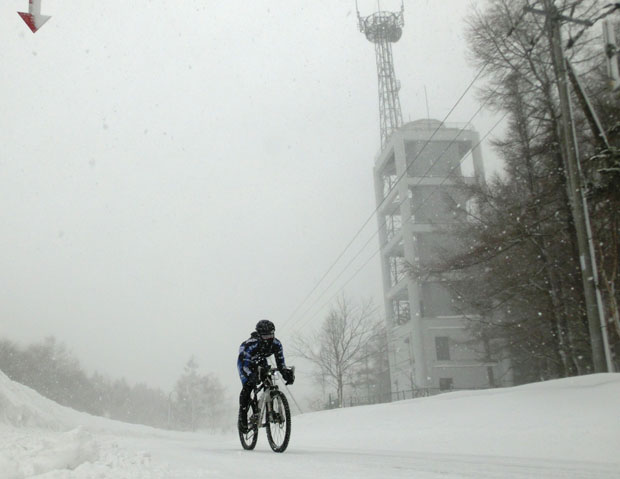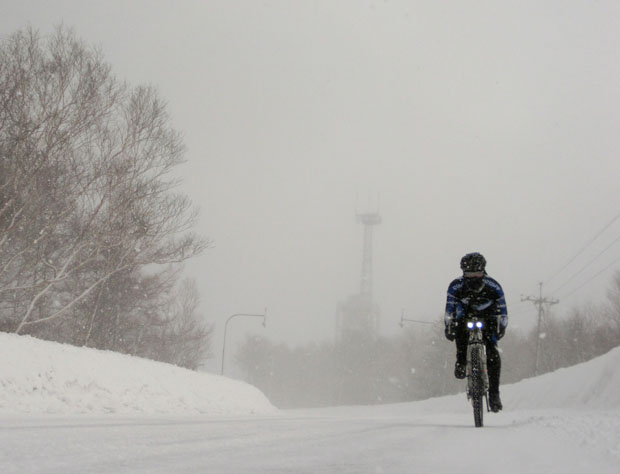 The Takatomi Dam.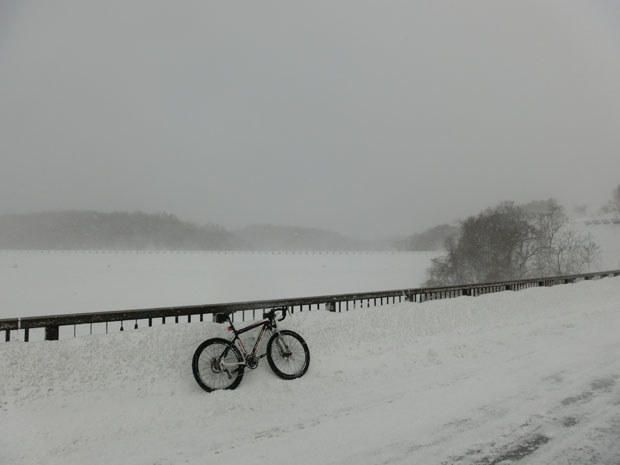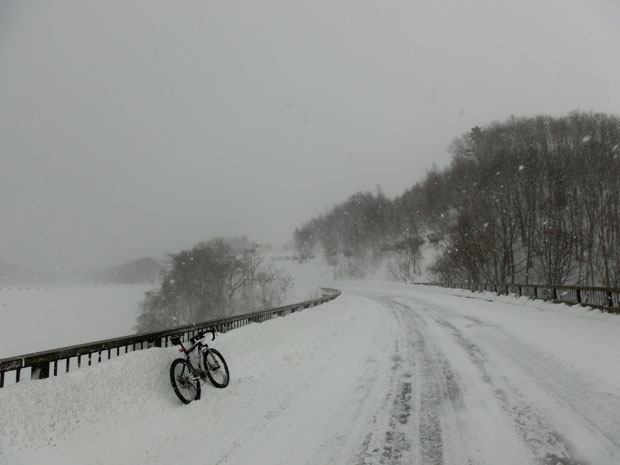 Resuming the descent.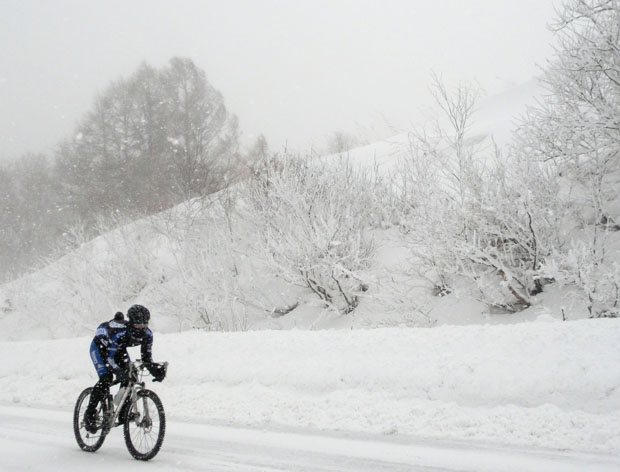 Moderate ground blizzard at the foot of the mountain. Suitable weather for training. The head lights are now completely snow covered.