K participated in this training. It was minus 13 degrees Celsius at the Kitami Pass. It snowed about 50cm during the night because of snowfall caused by a depression. The snow gauge of the Kitami Pass indicates 243cm of snow height. The depression has already passed and the seasonal northwest winds are more and more strong.
After the heavy snowfall, the road was snow removed and the snow on the road is well compacted. The road is partially covered with snowdrifts.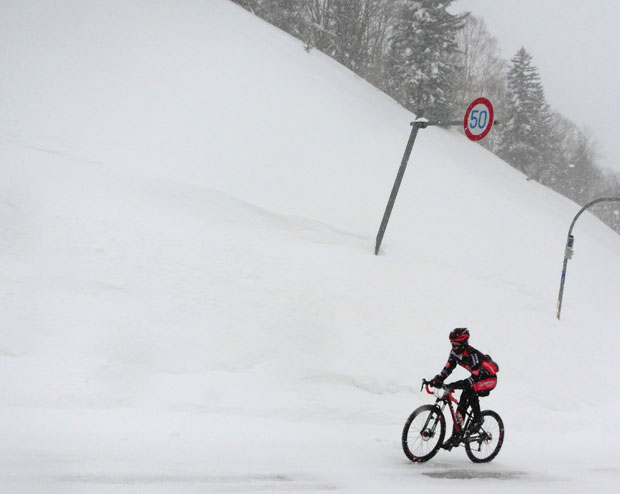 Inside the last 1km to the summit, the snowdrifts are constant on the climbing lane. He is sprinting up to the summit.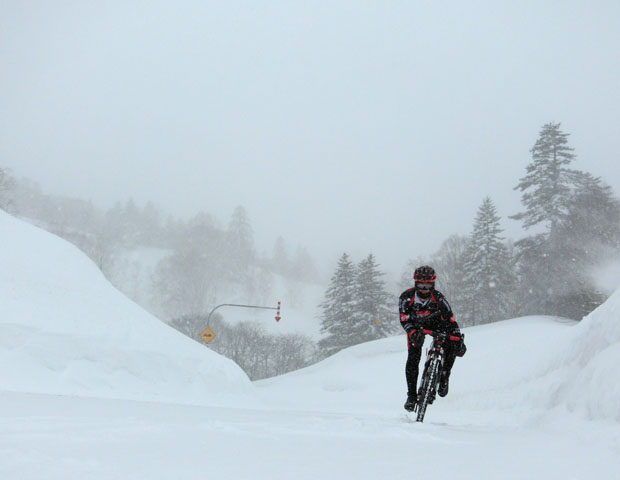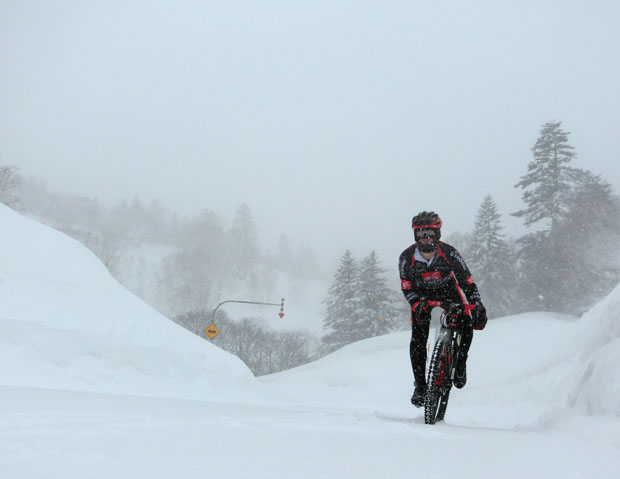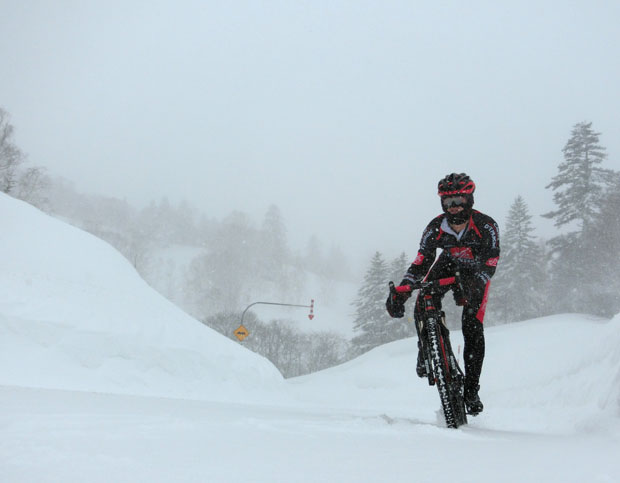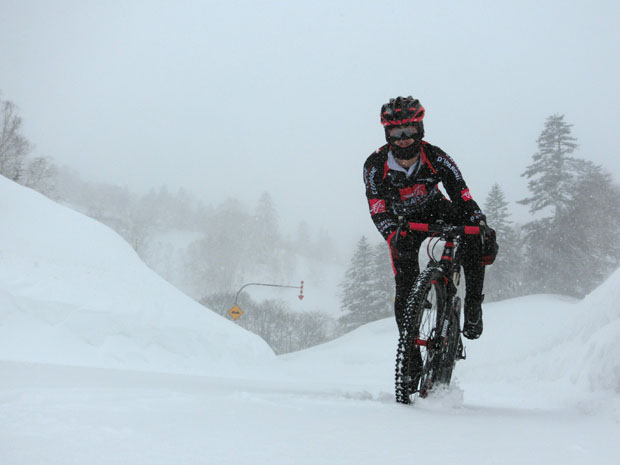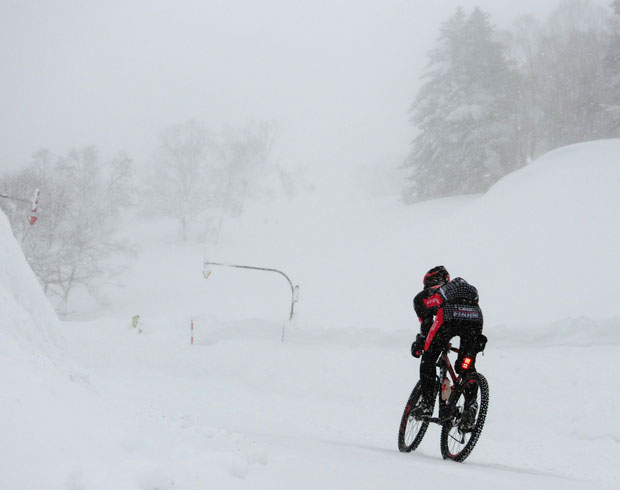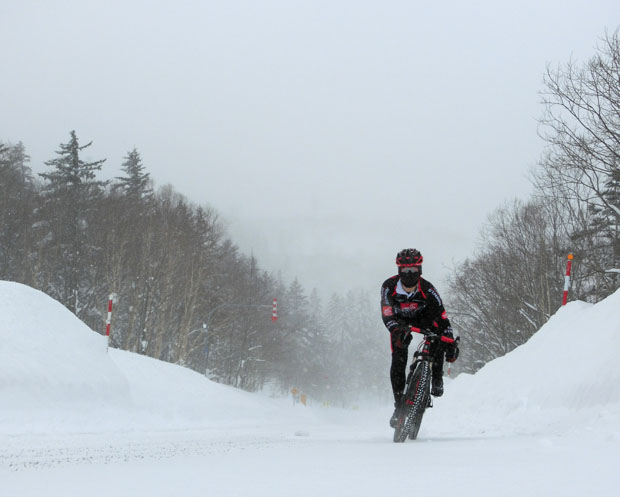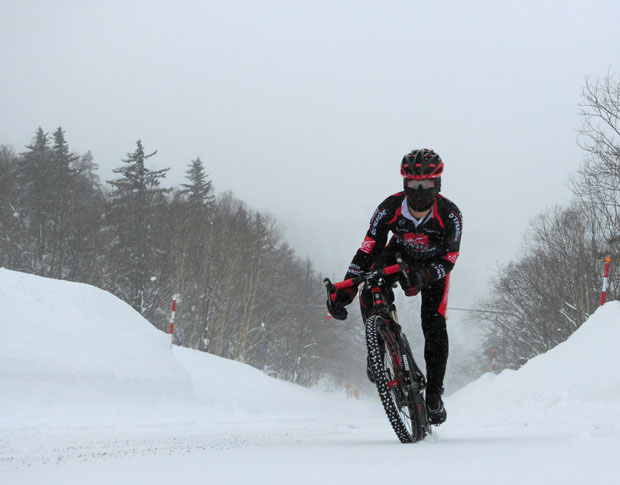 Another set of sprint training up to the summit from the other side of the pass.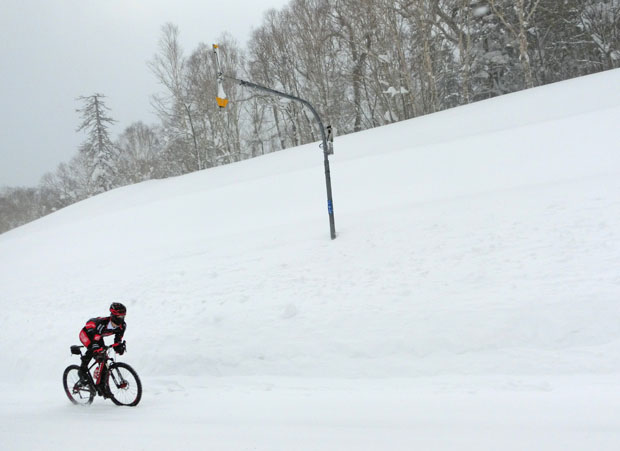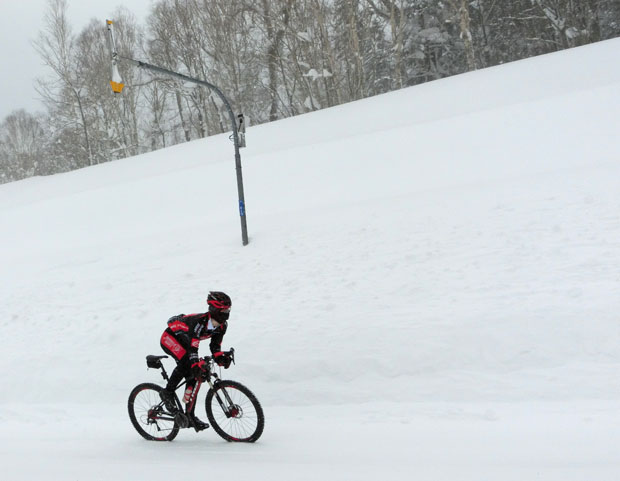 The parking at the summit.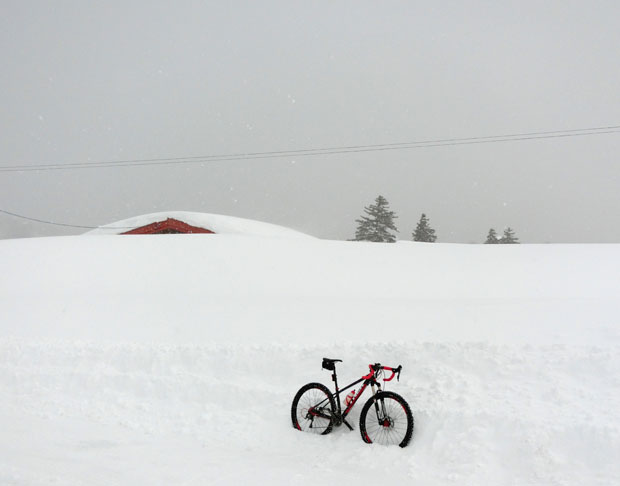 The descent.
He can't speed because of strong head winds.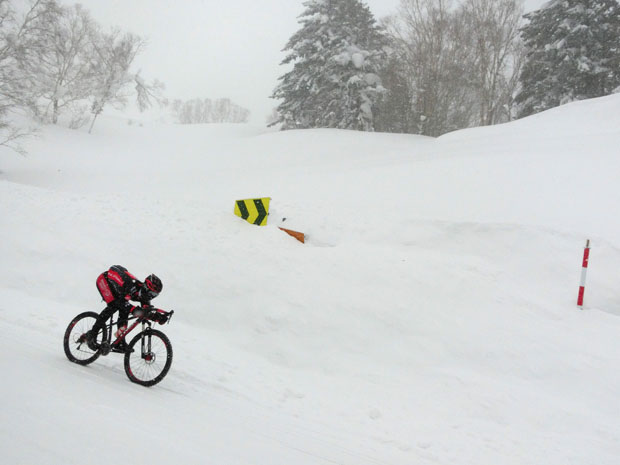 Hope the snow on the slant doesn't collapse as he carries no equipments against avalanches.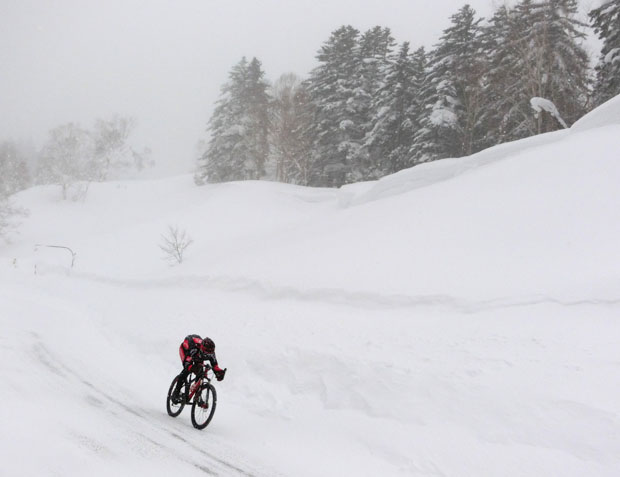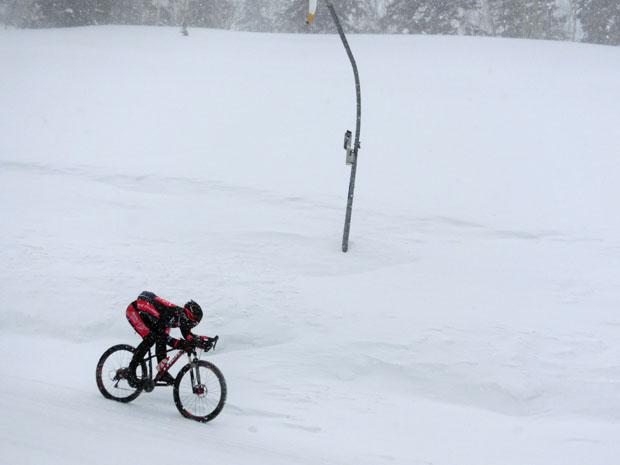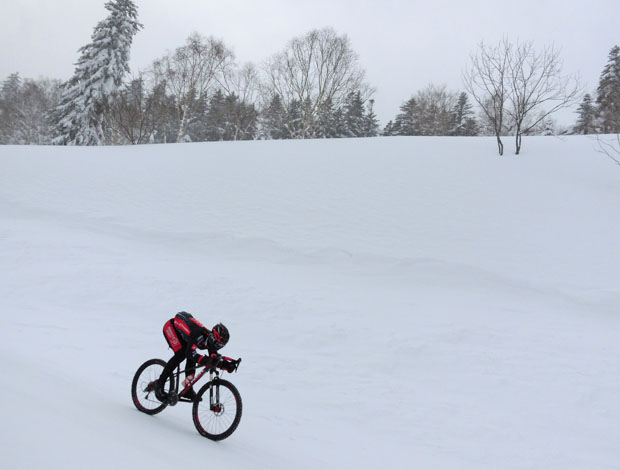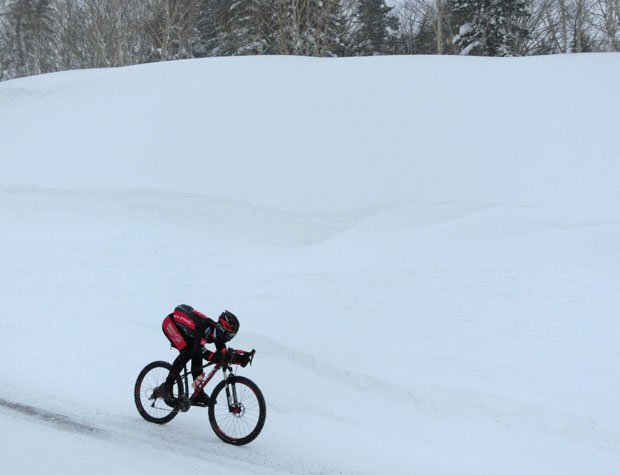 Crossing the Asahikawa-Monbetsu Highway (high-graded trunk highway) which is parallel to this route.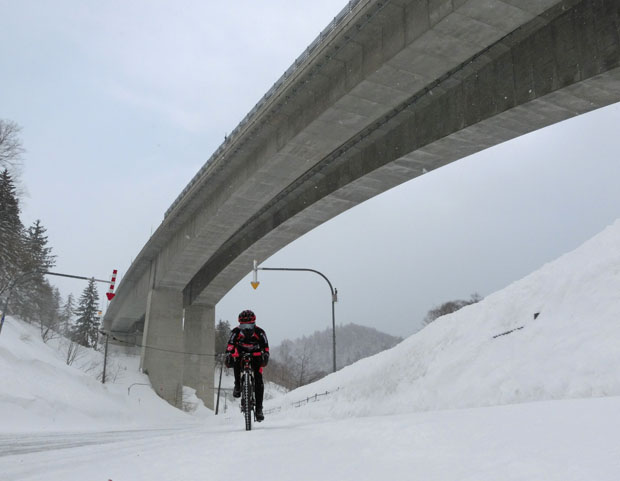 Entering the National 273, in the direction of the Ukishima Pass, the snowfall becomes heavier and the visibility is going down rapidly.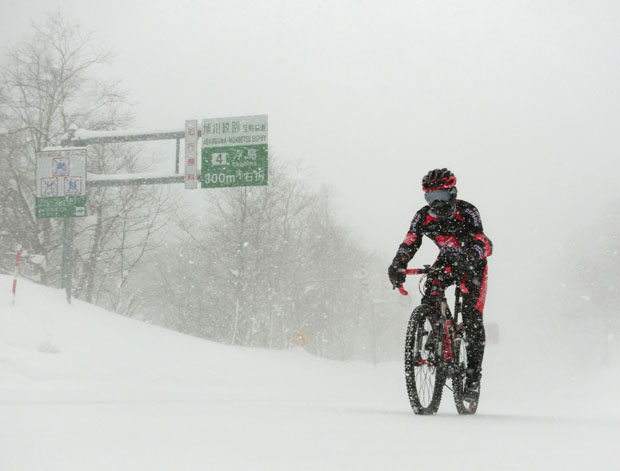 After few minutes, the visibility is completely gone. It's dangerous to continue to ride in the zero visibility as you can't be recognised by automobilits. So he stopped for a while until the visibility is better.
A quarter of an hour later, the Asahikawa-Monbetsu Highway is closed due to low visibility.