Cairn and K participated in this training. It was minus 19 degrees Celsius at the Tokachidake Hot Springs (Tokachidake Onsen) and minus 21 degrees Celsius on the Furano Basin. A ground inversion layer exists.
The Tokachi Mountains.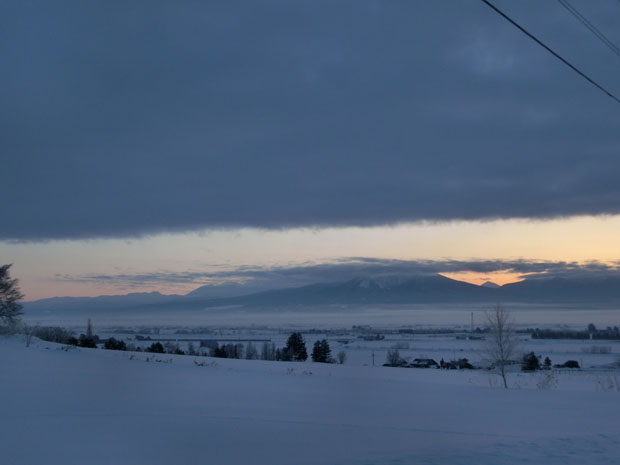 The Mt.Ashibetsudake (Mt.Ashibetsu).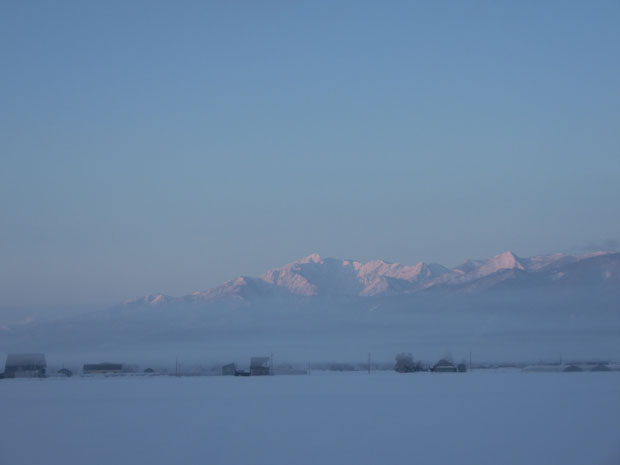 Cairn tries to make the tempo faster but K doesn't want as a high tempo would make sweat a lot.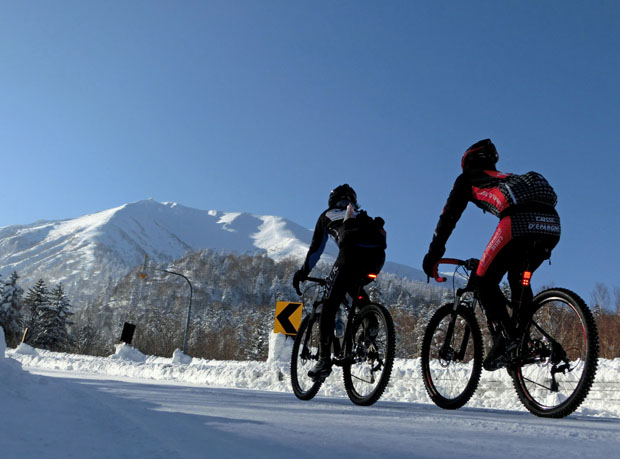 Passing the altitude of 1000m, the diamond dust fall is getting heavier (difficult to see it on the picture).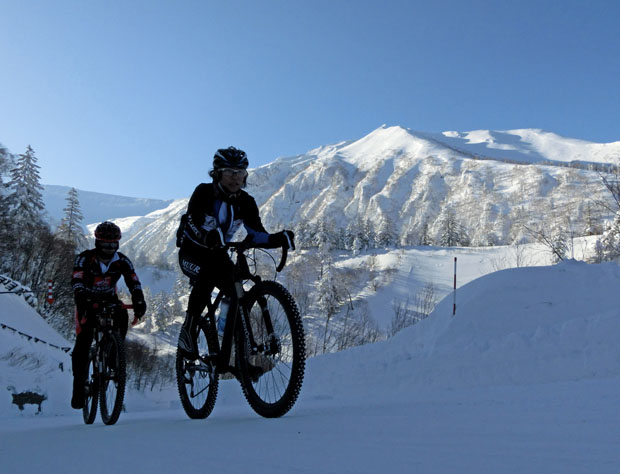 Because of the ground inversion layer and the sunlight, we feel too hot up there.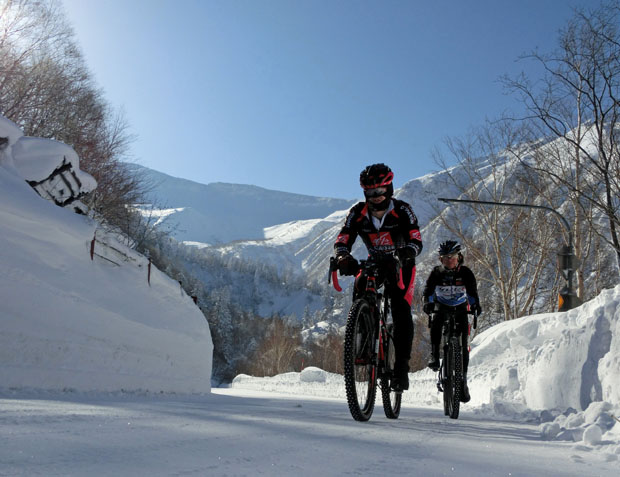 We do a sprint training where the road is not so steep.

After the sprint training, we resumed a climb with slow tempo again and continued to climb talking.
Reaching the last hairpin curves, Cairn accelelated. K has been following with a less than 5cm gap. Entering the steepest part of the climb where there is a sharp left-hand corner, K attacked using the outside of corner where the road is not so steep as he is not good at steep climb. Cairn passed the inside of corner as he is good at steep climb.
Cairn couldn't keep up the tempo of K and the gap was increasing.
K arrives first at the summit.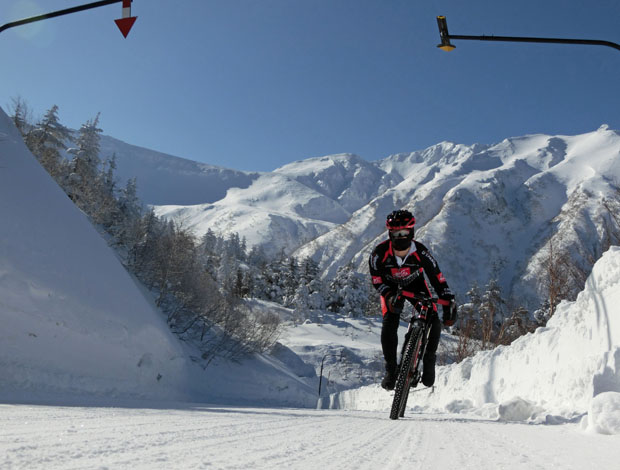 Cairn is second.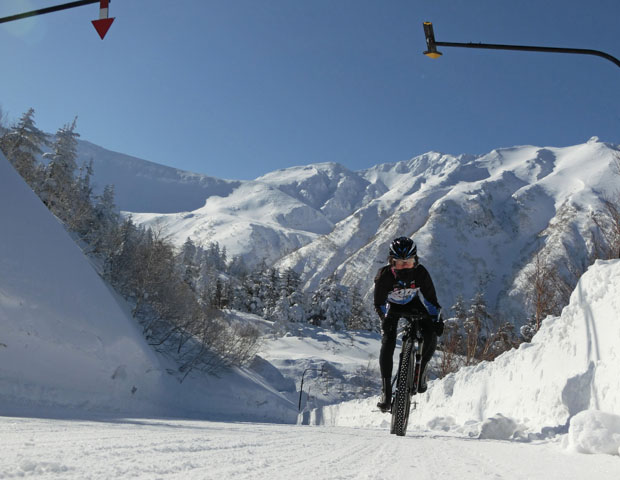 After the first climb, we repeat the interval sprint training up to the summit many times.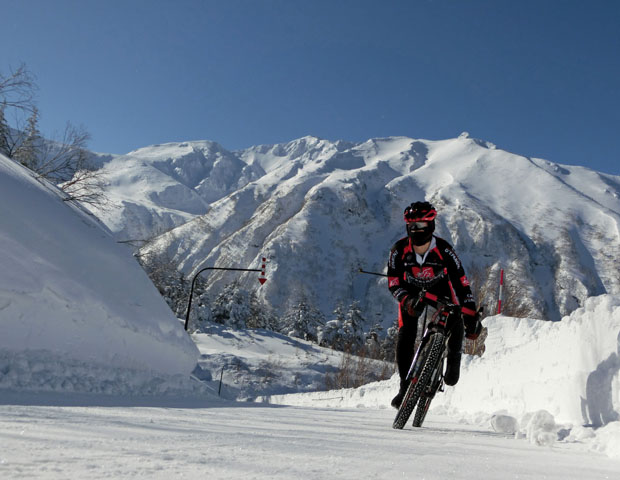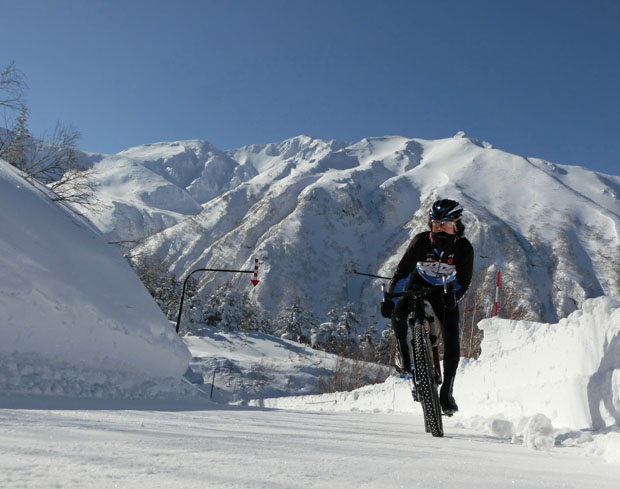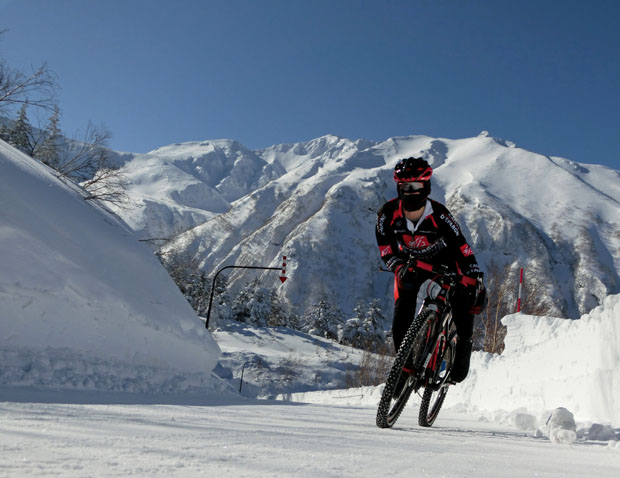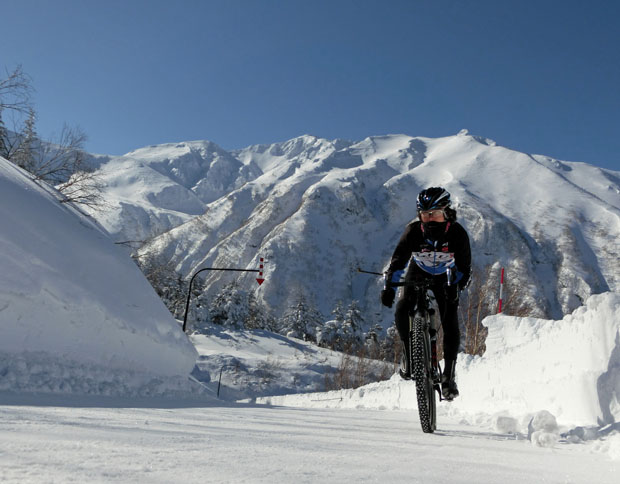 A fox being chased by a dog is coming down. It runs extremely fast.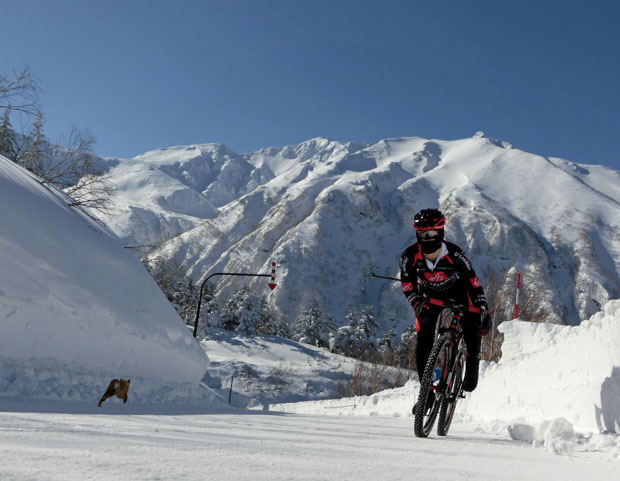 We resume the interval sprint training up to the summit.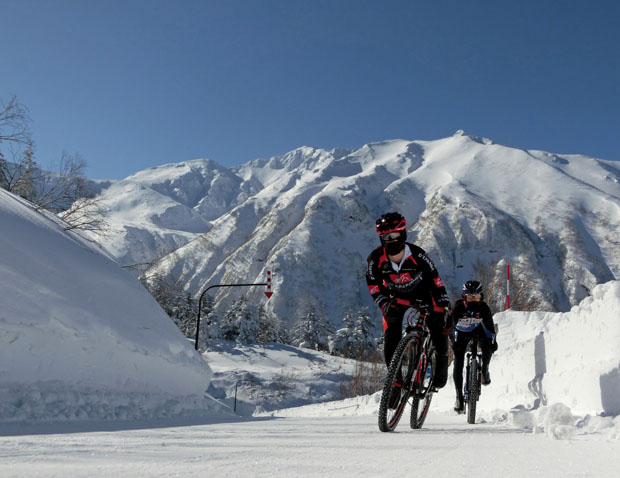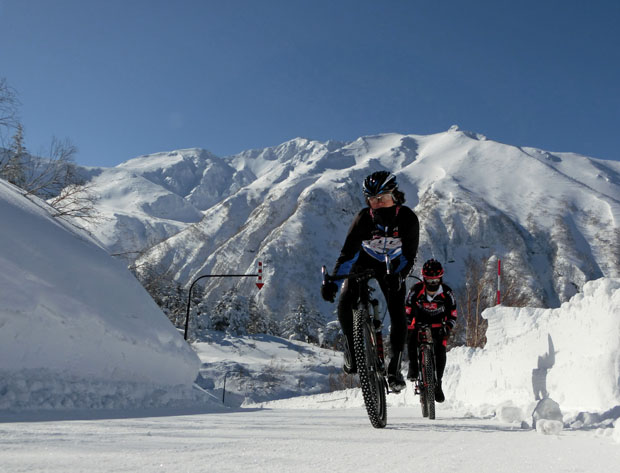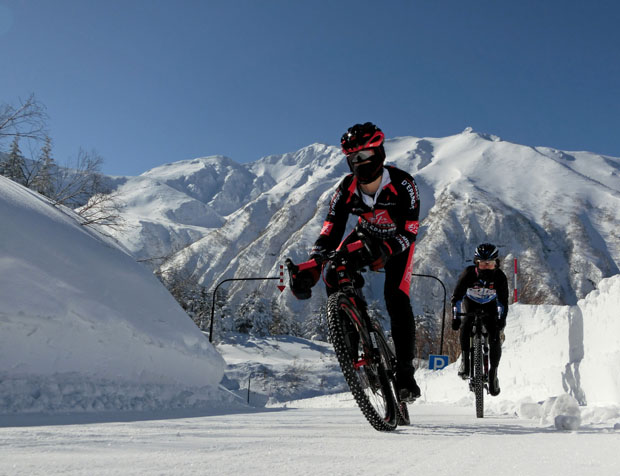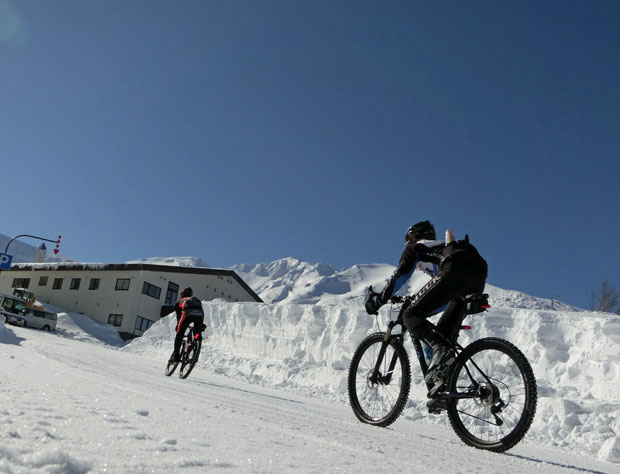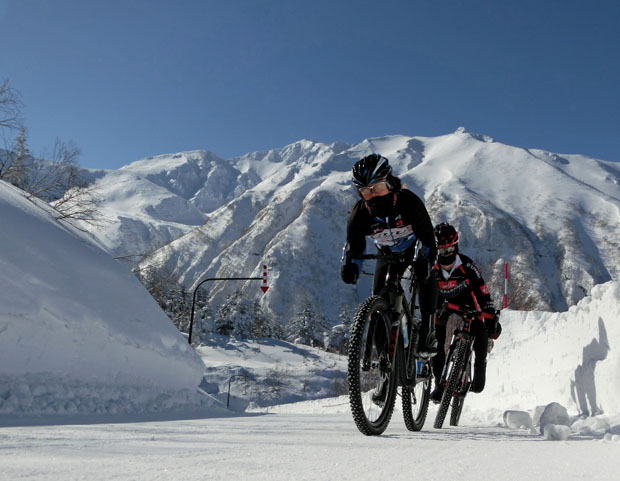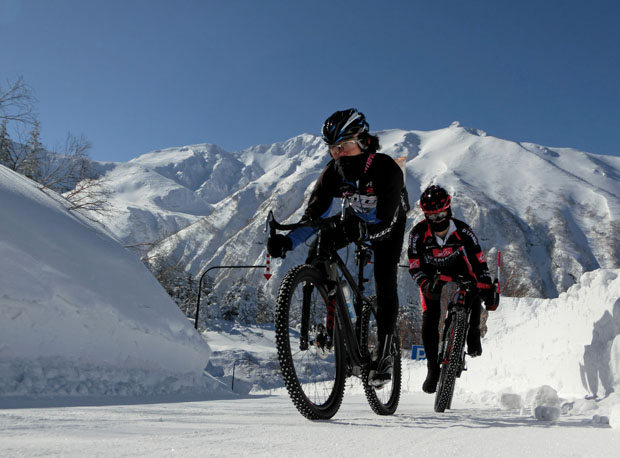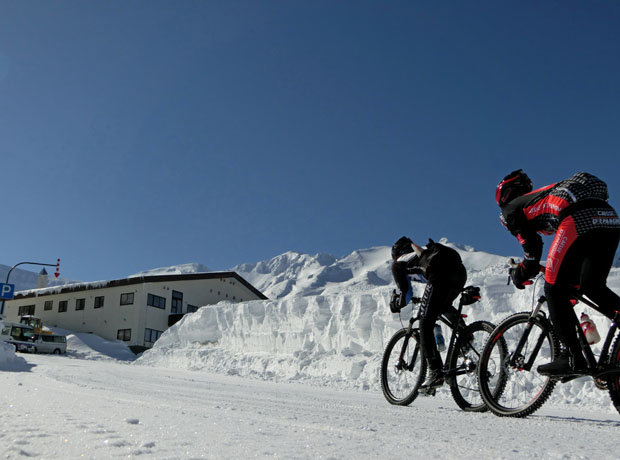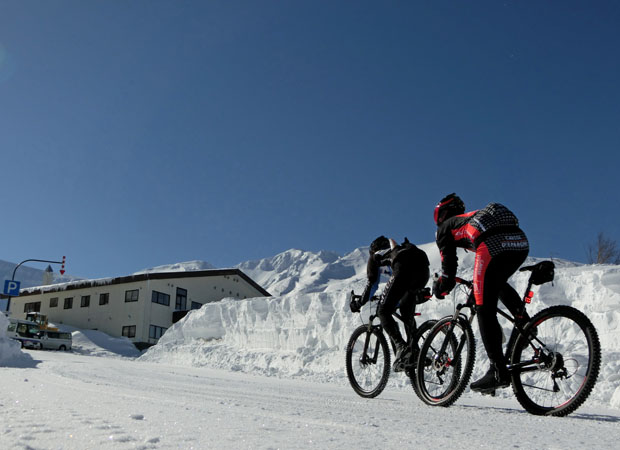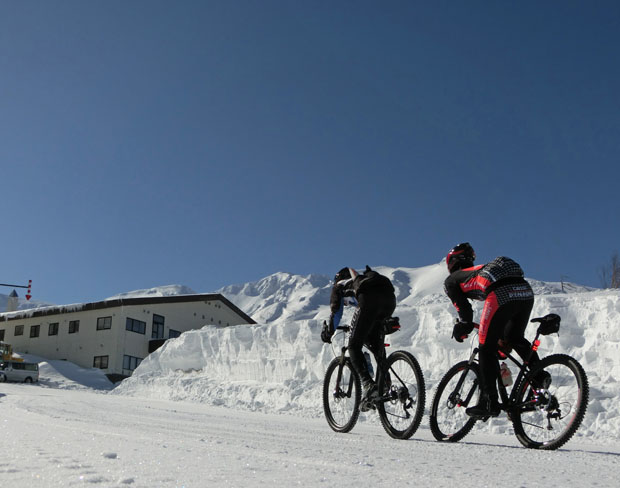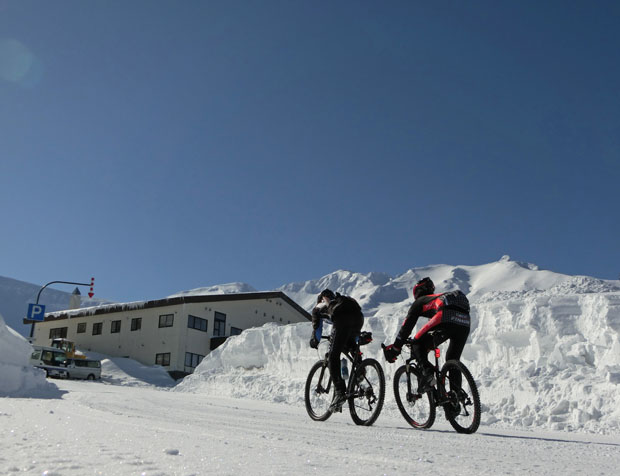 Souvenir pictures taken at the summit.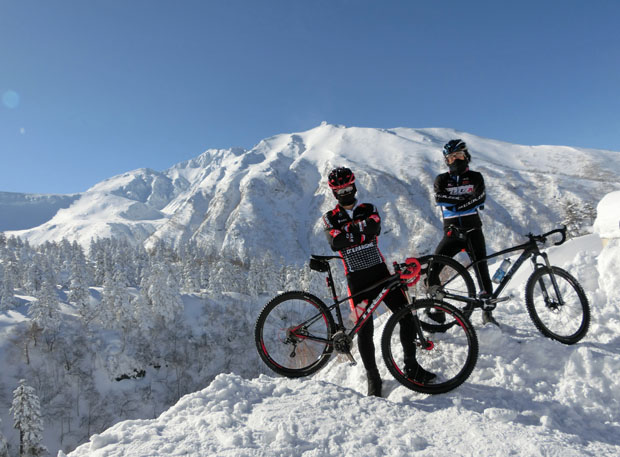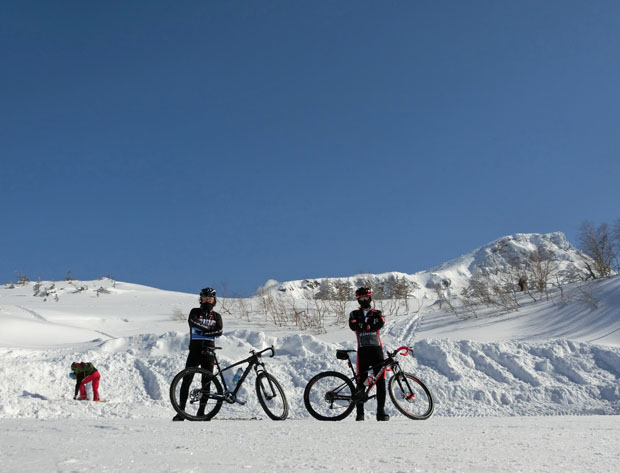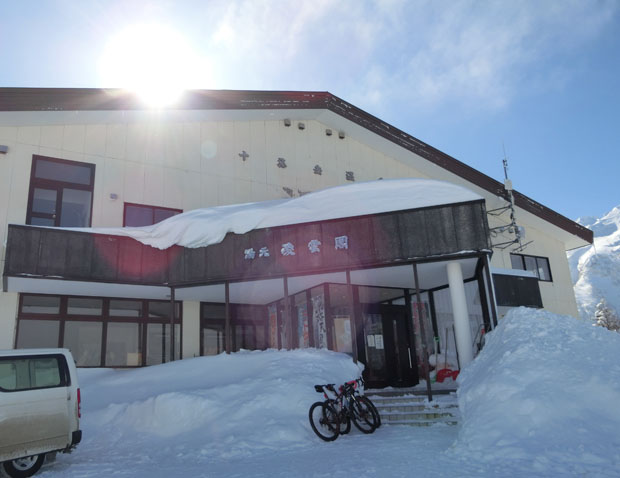 The descent.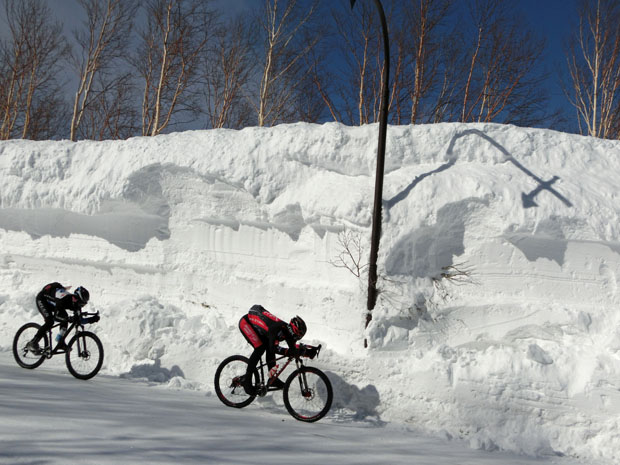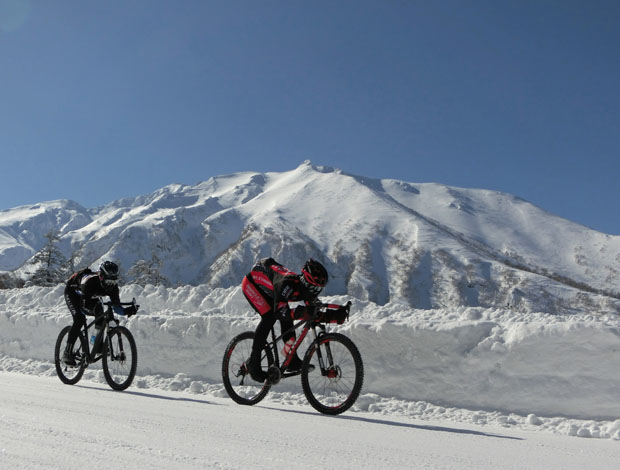 K broke away and tries to increase the gap.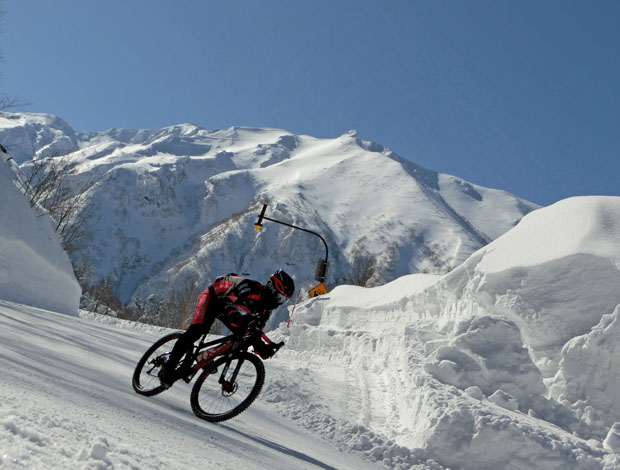 Cairn is pursuing.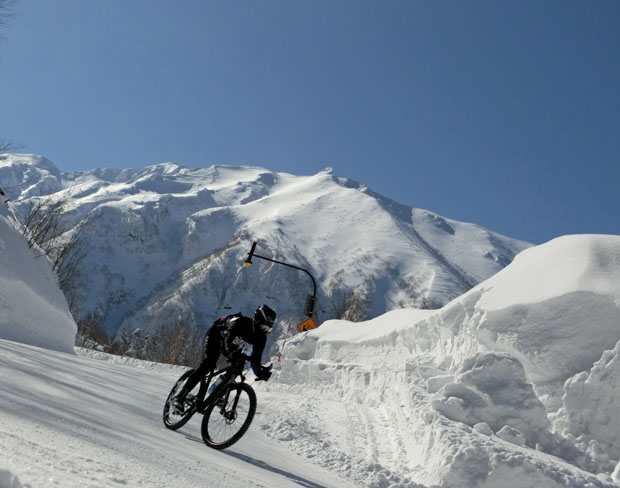 Diving into the middle of amazing scenery.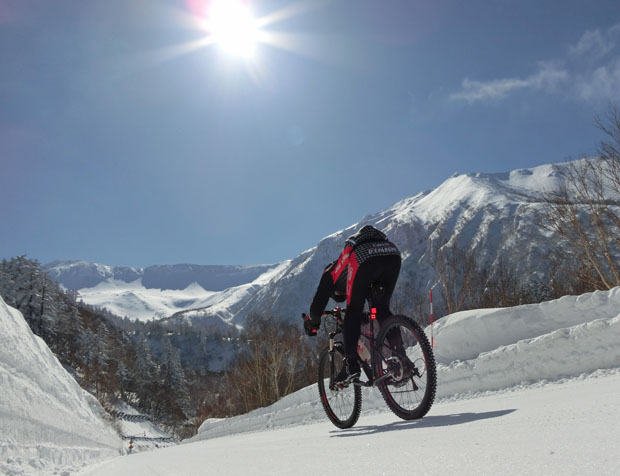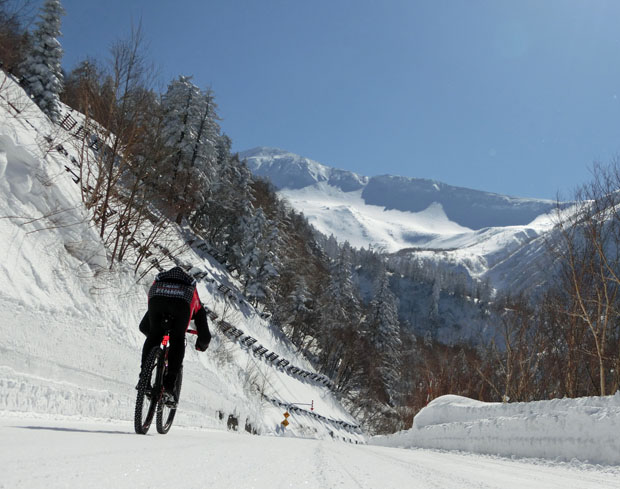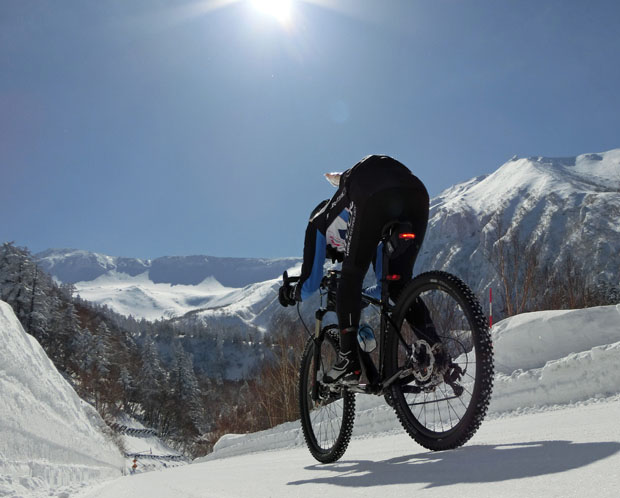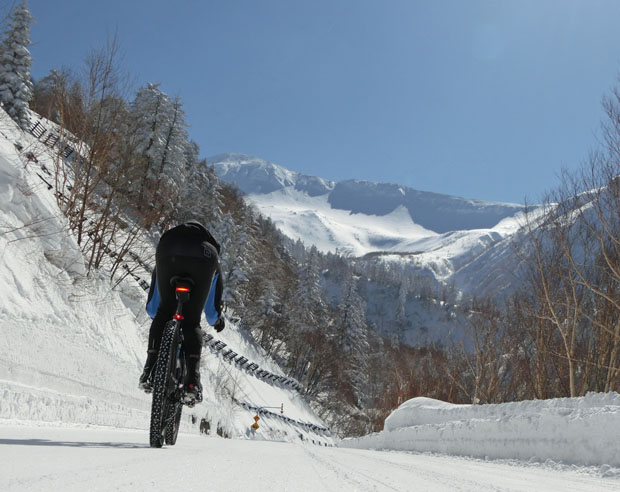 We regrouped at the altitude of 1090m and resumed the descent.
K arrived first to the foot of the mountain and on the picture, you see Cairn pursuing him.