K participated in this training. It was minus 28 degrees Celsius at the Tokachidake Hot Springs (Tokachidake Onsen). It was a cold day. The travelled distance was 29km and the maximal velocity was 68.7km/h. There was a ground inversion layer. But the altitude of its upper end was very low, about dozens metres.
The on-board thermometer registered minus 24 degrees Celsius when heading for the start point in car. As the temperature is low, he wears cloths of 8 layers and a pair of gloves of 4 layers.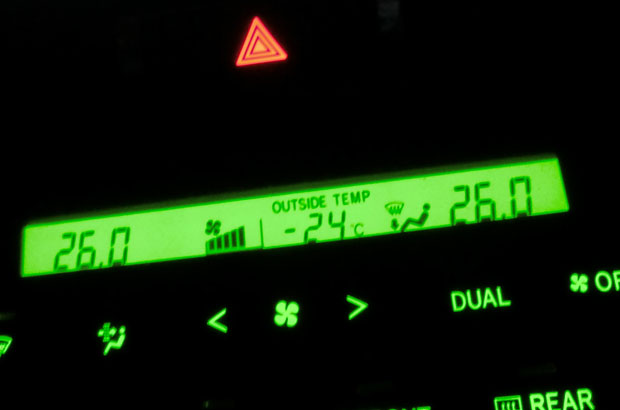 The road surface state was not bad although a little time had already passed after the last snow removal. He climbs in strong head winds which must be catabatic winds.
The content of bottle was completely frozen at the altitude of 800m. At this altitude, the road is covered with snow of about 3cm.
Trees are covered with soft rime above the altitude of 900m.
One of two tail lamps shutted down at the altitude of 950m because of cold.

The wires are frozen because of a low temperature and water in the air. So changing the gears is now awkward.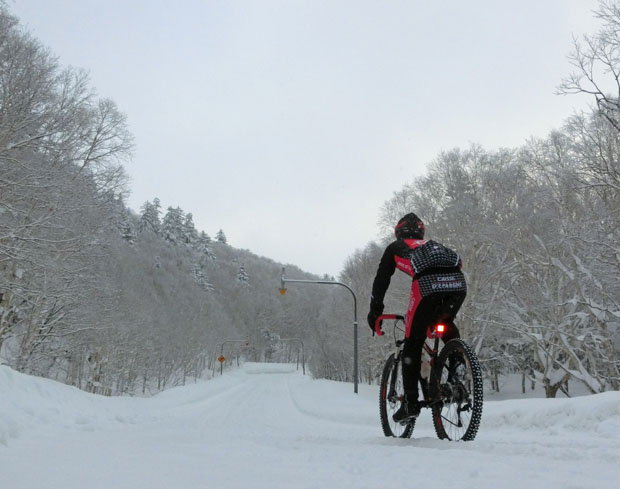 The clouds are dissipating and the diamond dust is falling from the sky.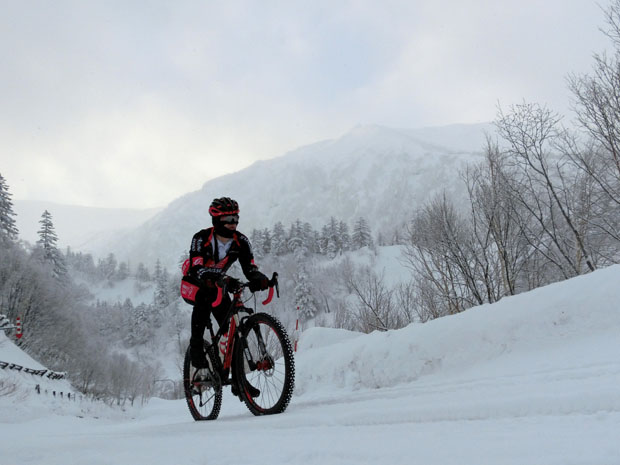 He once heard the sound of frost crack here.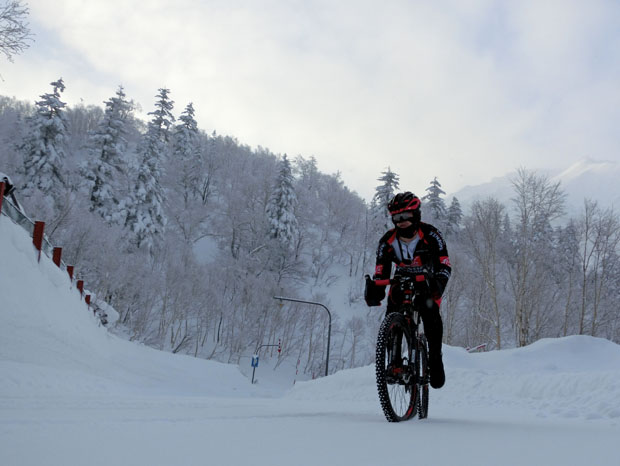 Usually he does sprint training here as the gradient here is not so high but this day, he passes this point without speeding.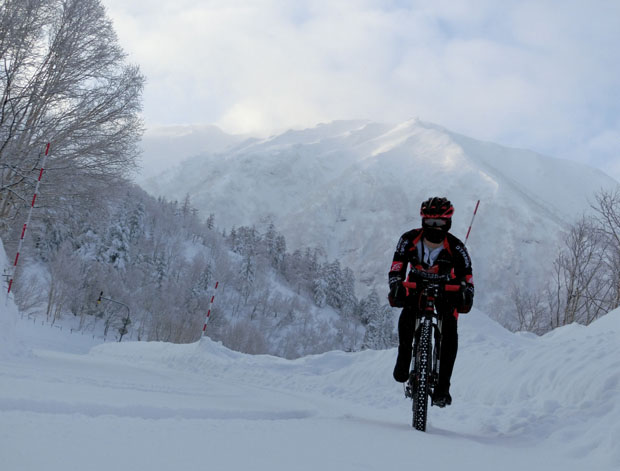 The interval training at the summit.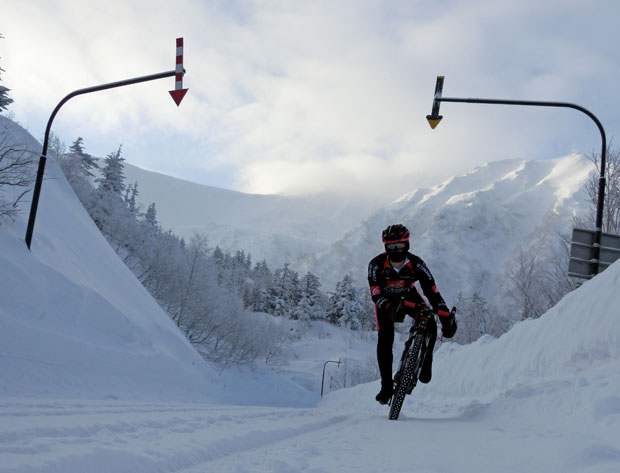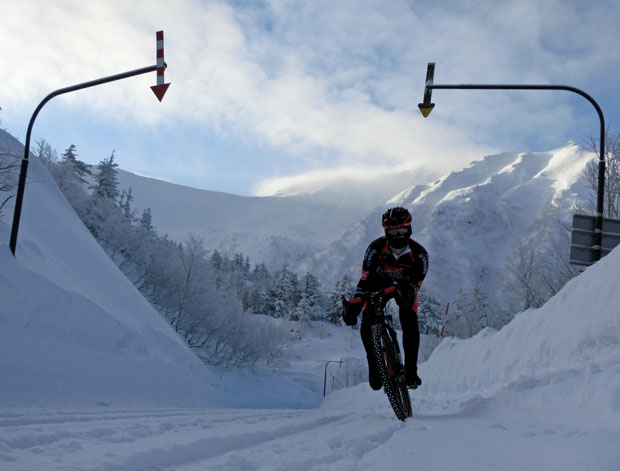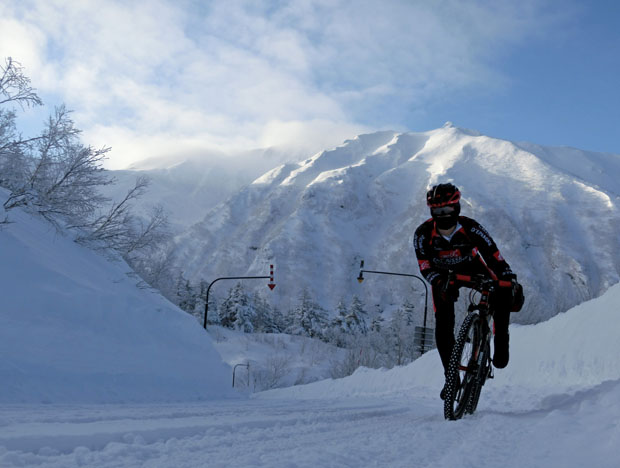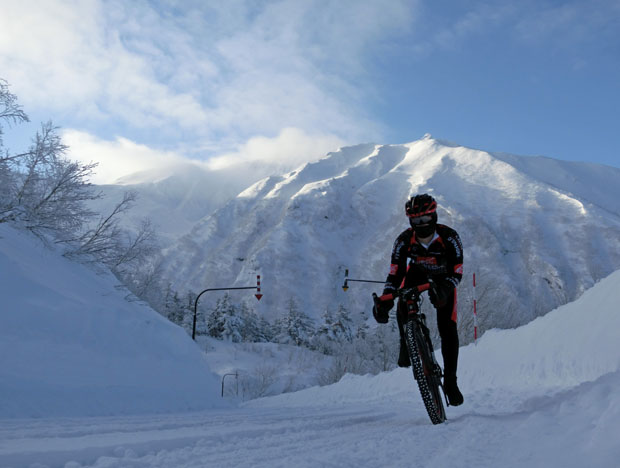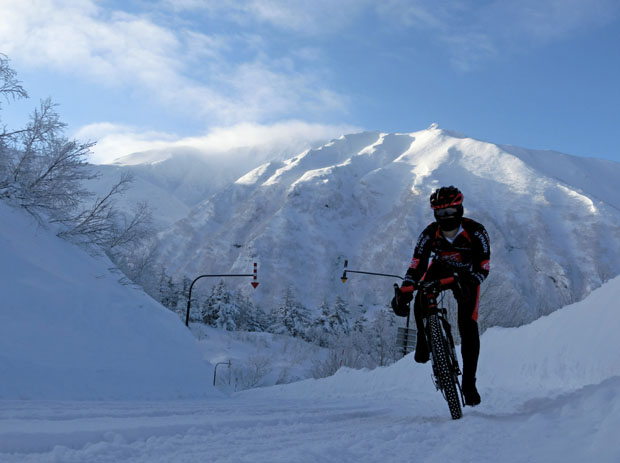 View from the summit of this route.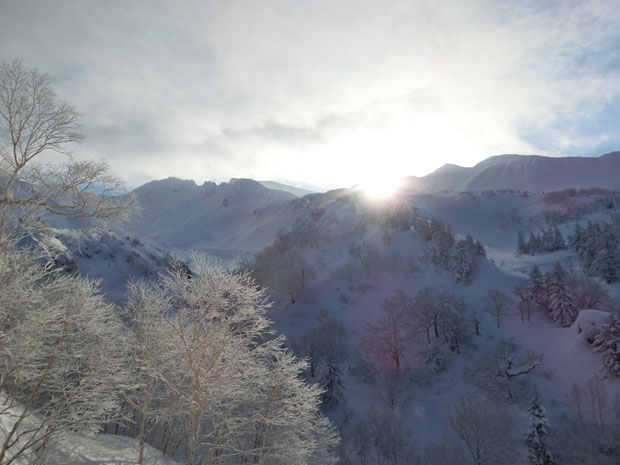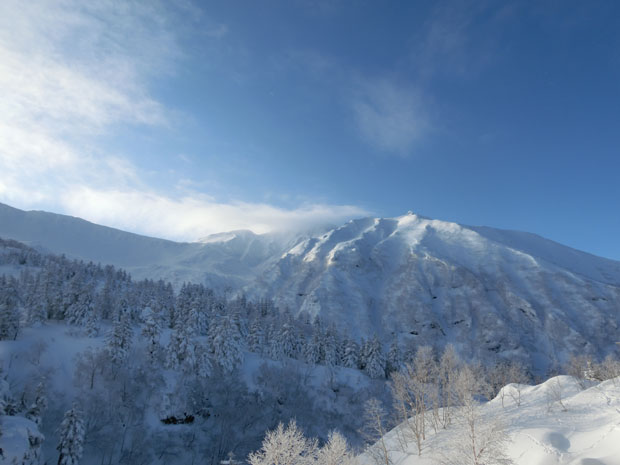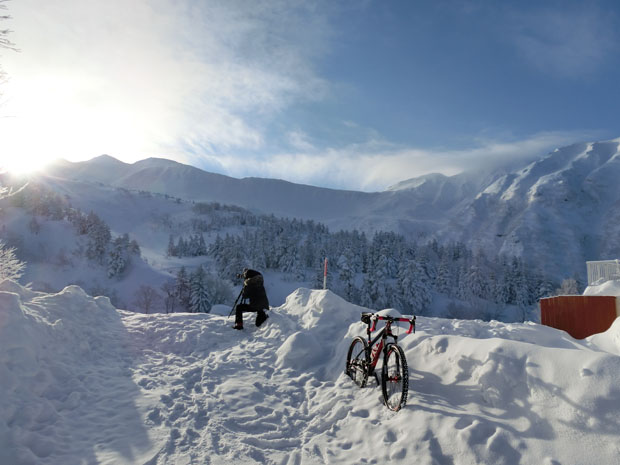 Continuing the interval training. Now you see the summit of the Mt.Furanodake (Mt.Furano) clearly.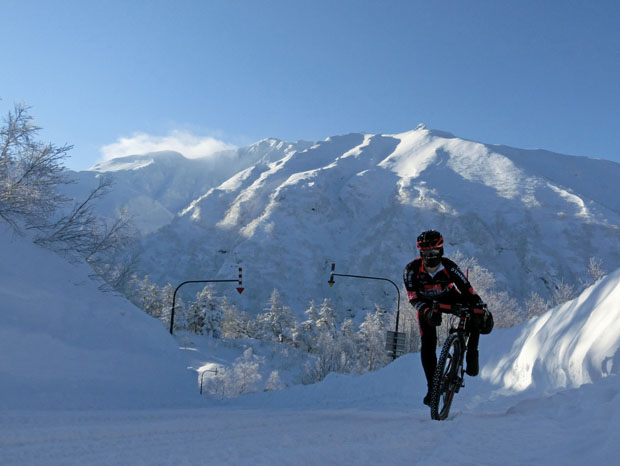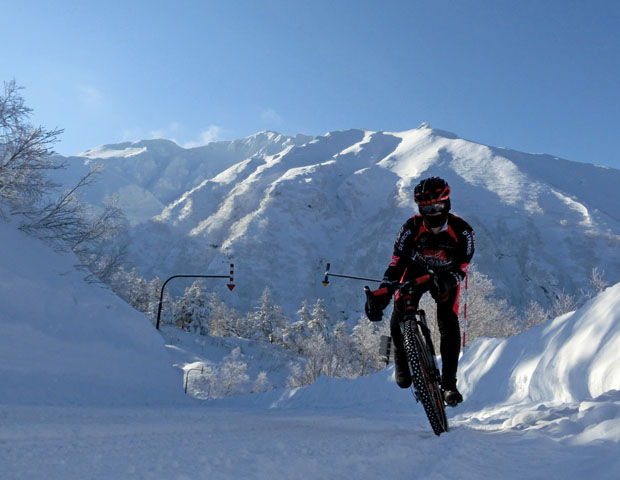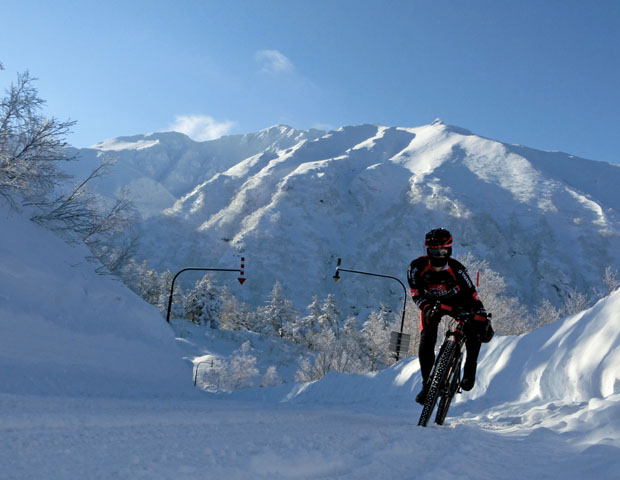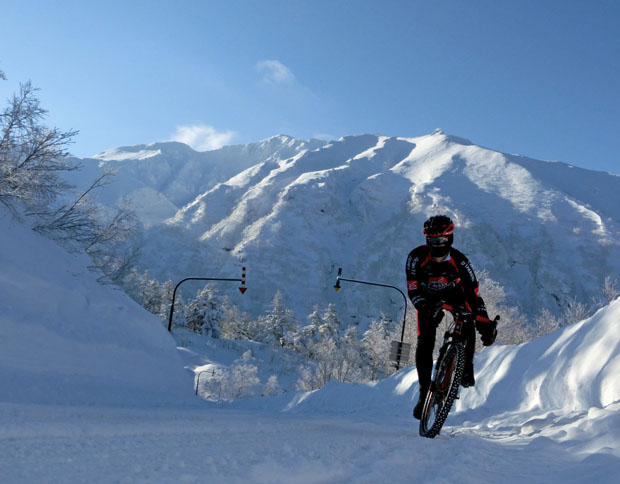 View from the summit: Tokahidake Hot Springs. He talked there with a group of Finnish in English for a while.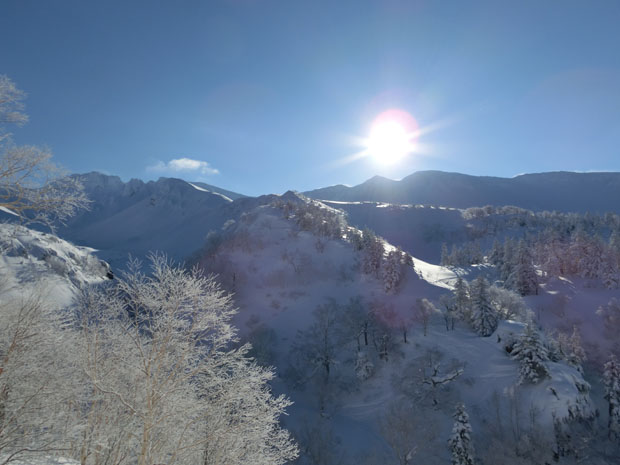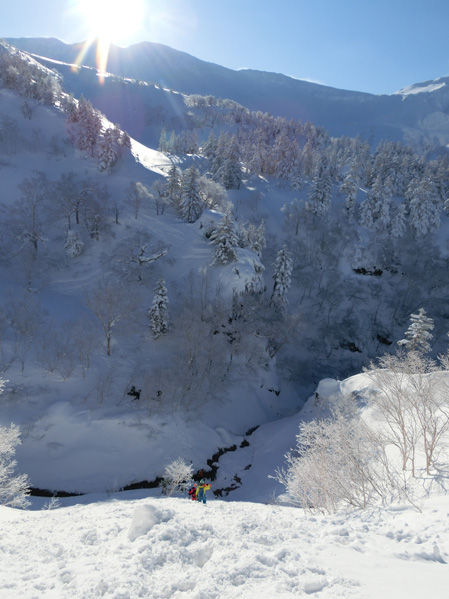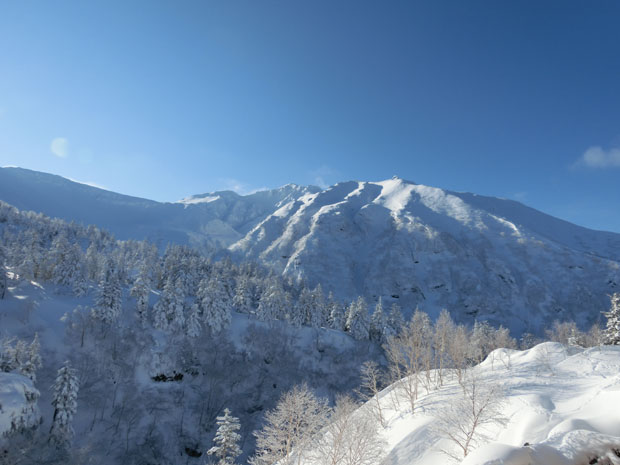 Another set of interval training. During this set, a Parisian lady who was walking around there addressed him and talked for a while as he speaks French.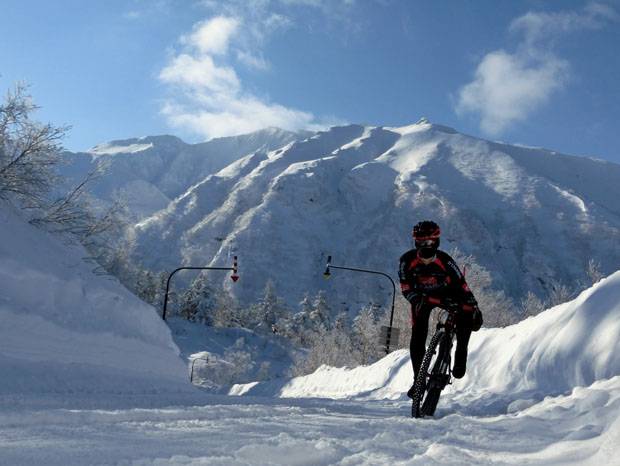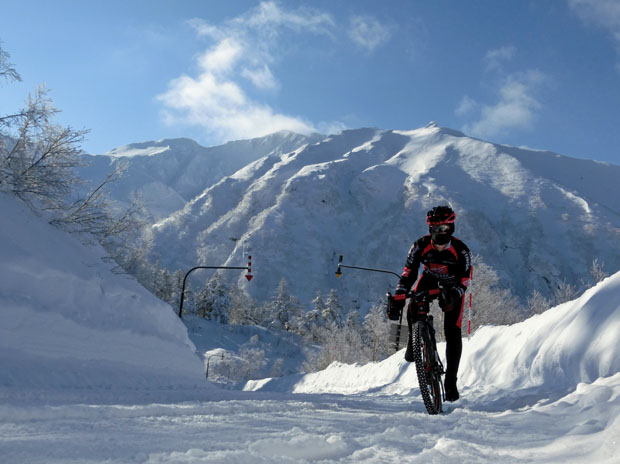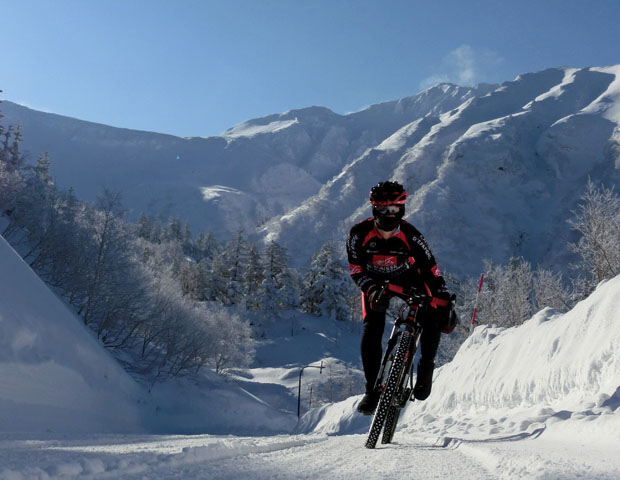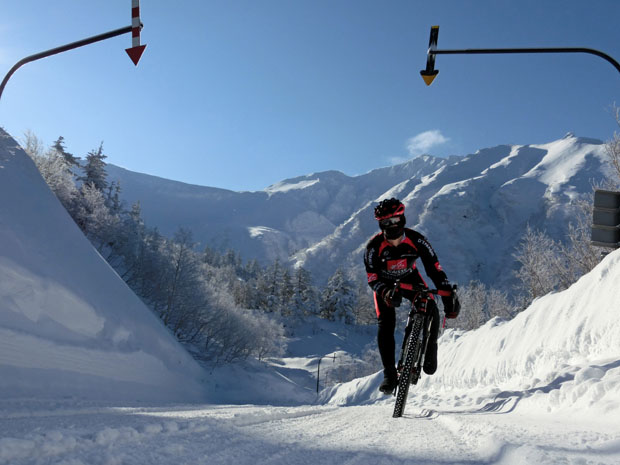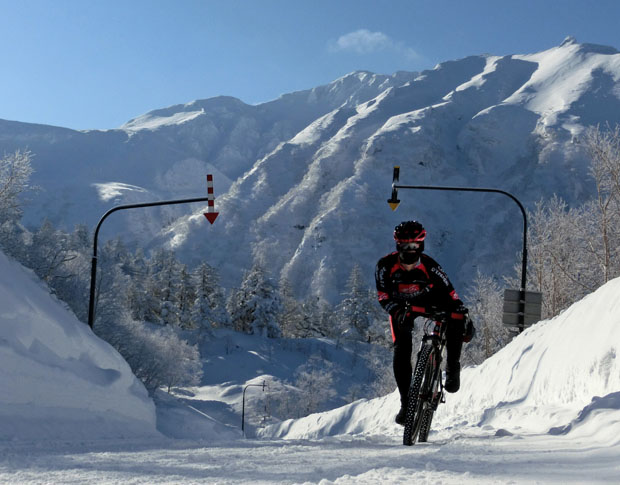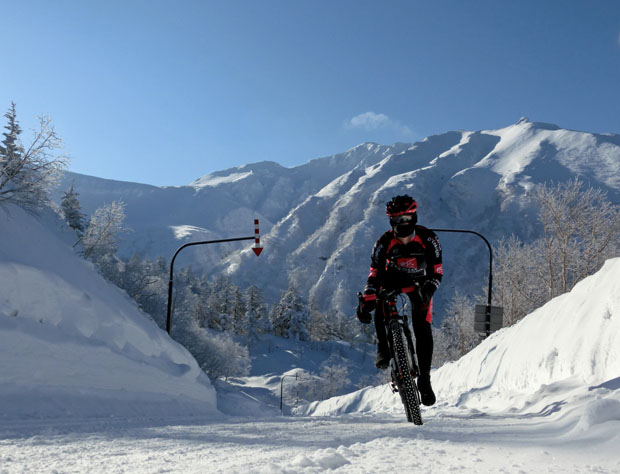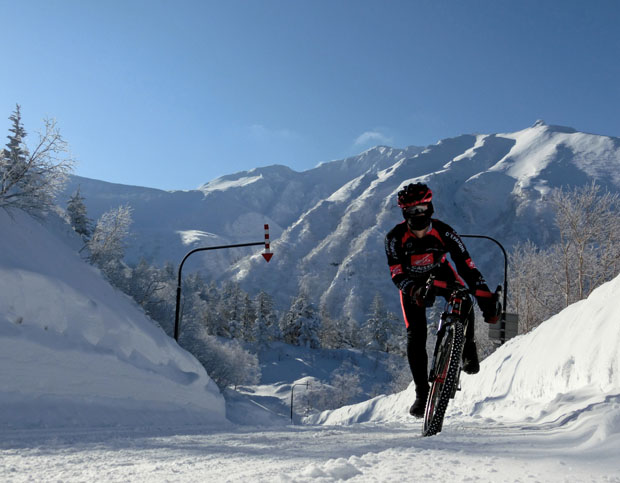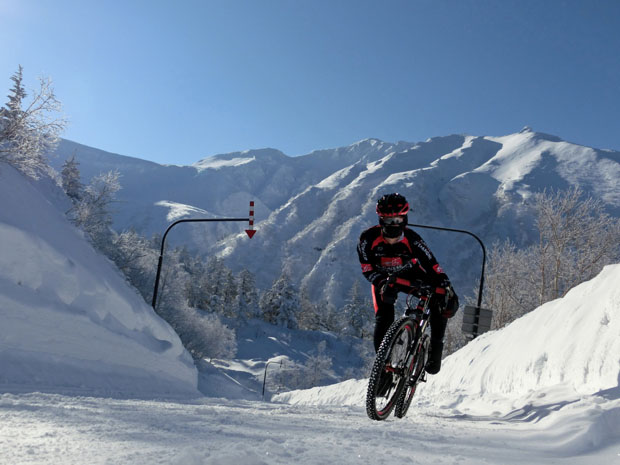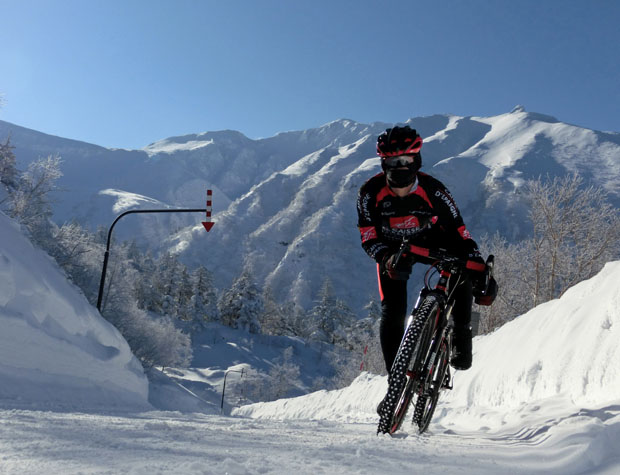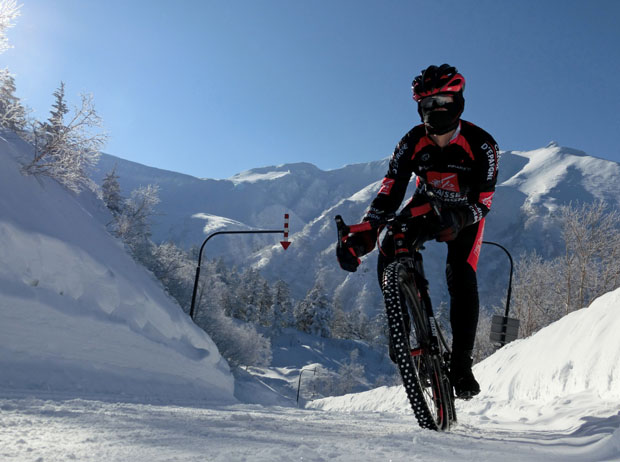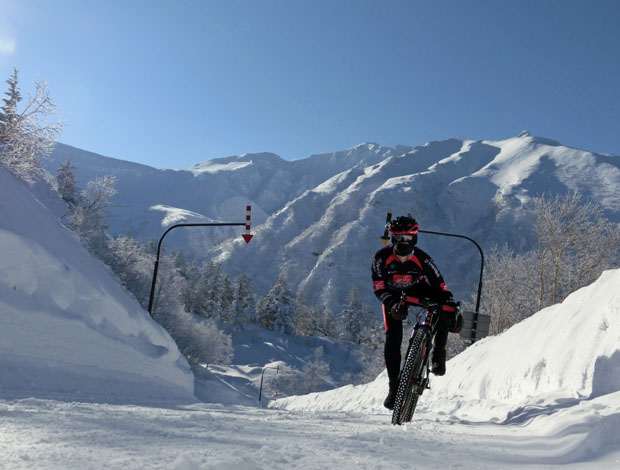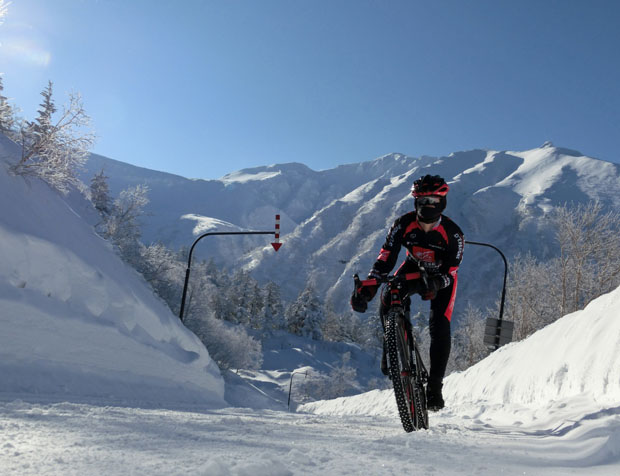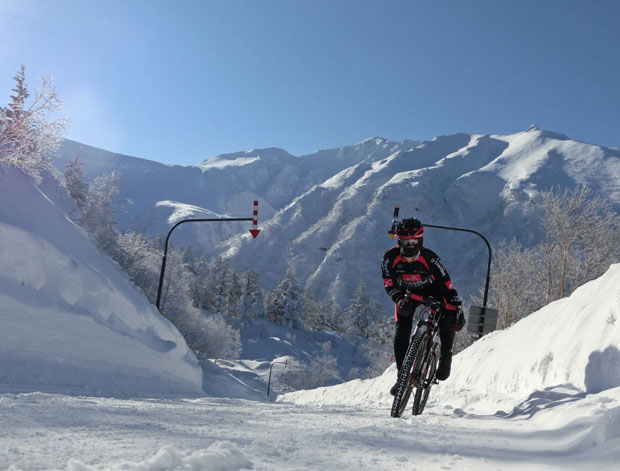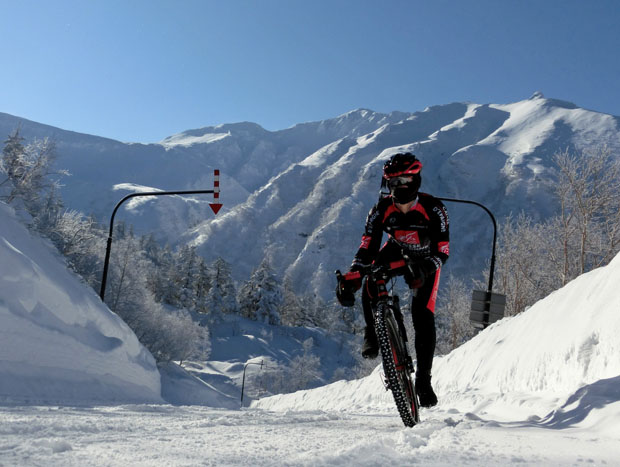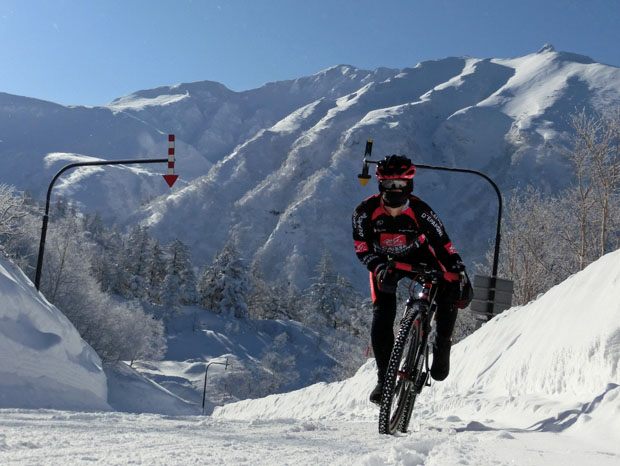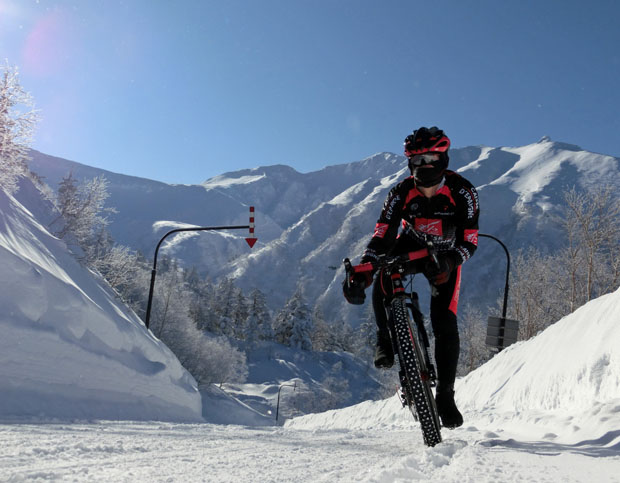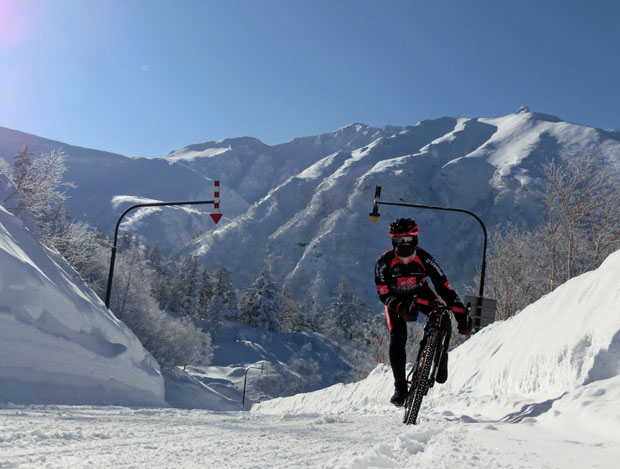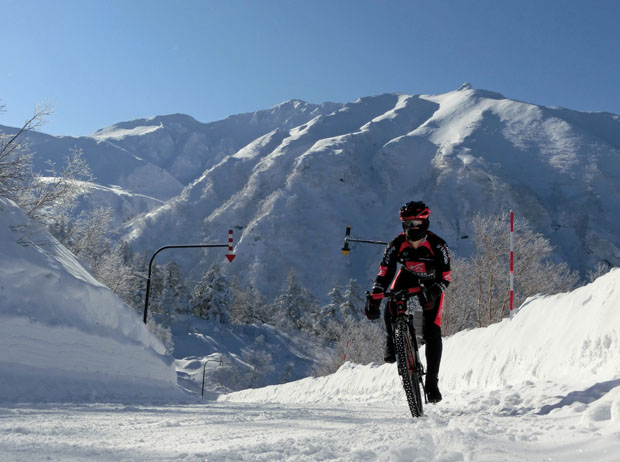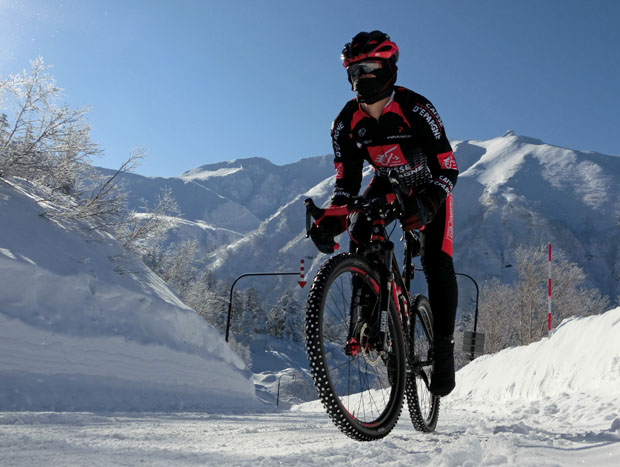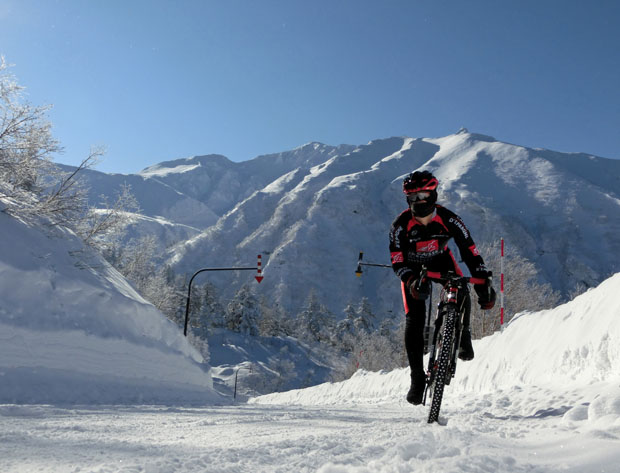 A fox is looking at him prepare for the descent.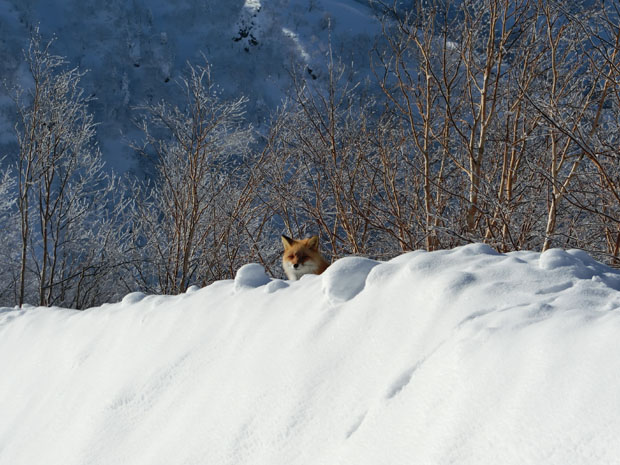 The descent is smooth although the road surface is a little muddy because of thin fresh snow layers.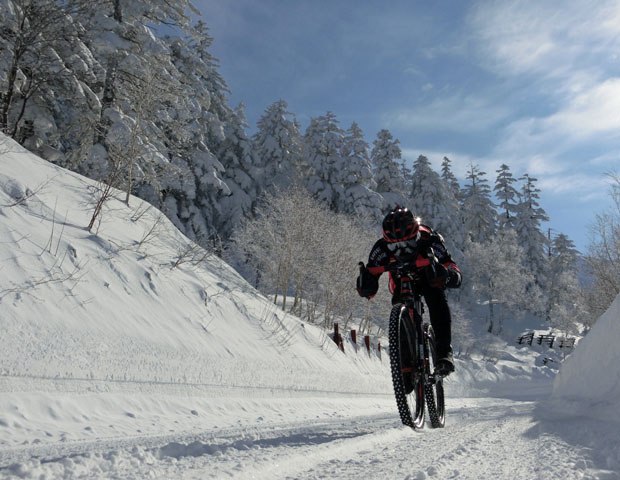 Ha can descend at a high velocity as the road surface condition is not too bad but not at the maximal speed. The snow on the road is a little too soft in oder to descend at maximal speed.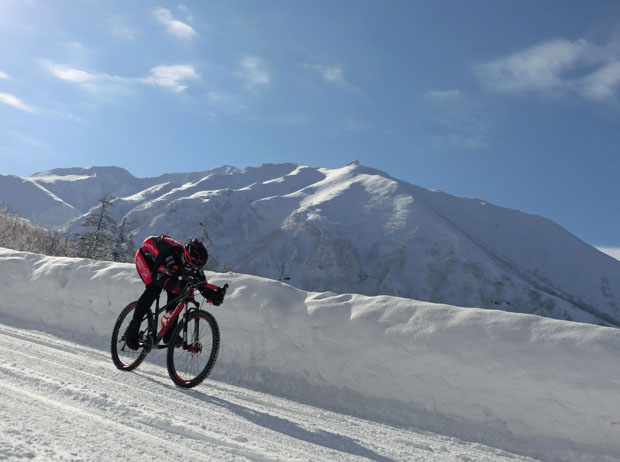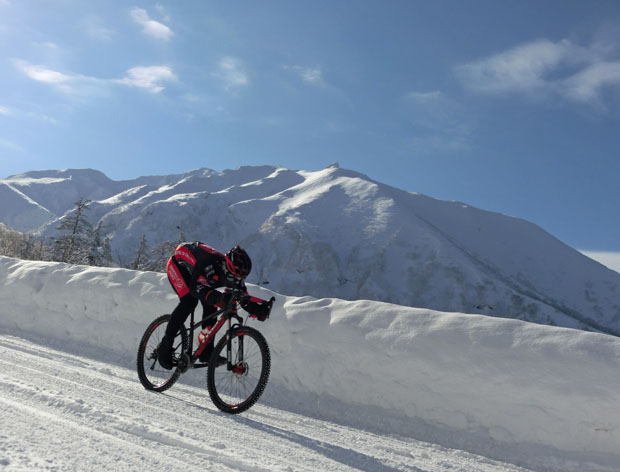 Descended at the foot of the mountain. The Tokachi Mountains are beautiful.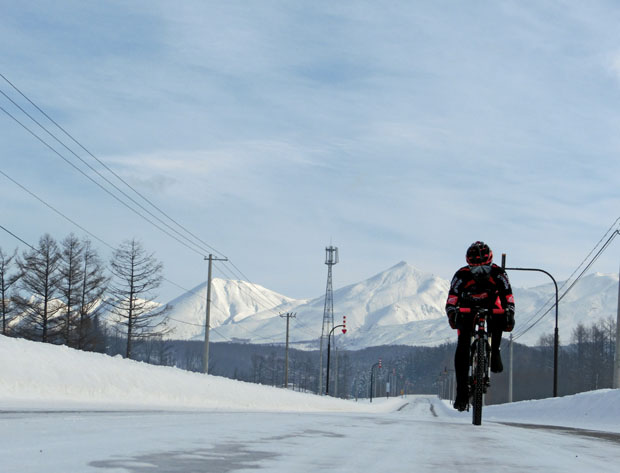 Heading back to the original point where he parked his car.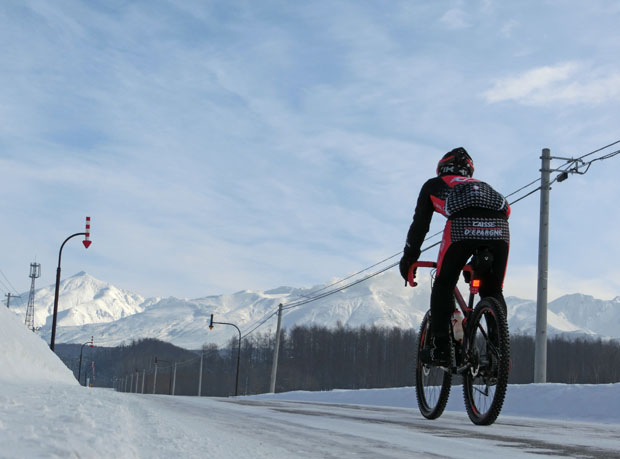 A view of the Tokachi Mountains.