The temperature was about 9 degrees Celsius below zero at the highest point of this day: the Kenashi Pass.
Dr.K
,
Cairn
and
Tesseract
did a time trial from the car parking at the altitude of 510m to the Kenashi Pass at the altitude of 648m.
We were warming up around the start point.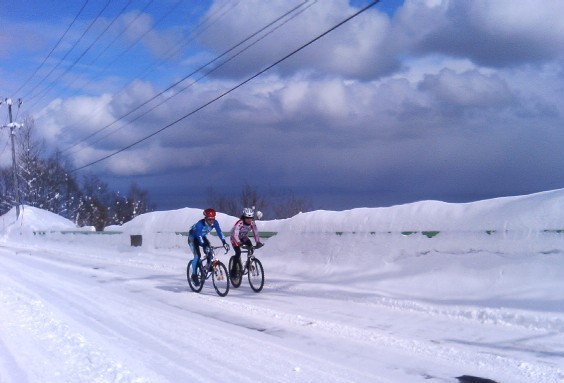 As there was more snow this year than usual, the snow was getting over the avalanche fences. If there was more snow, maybe avalanche controls would be needed.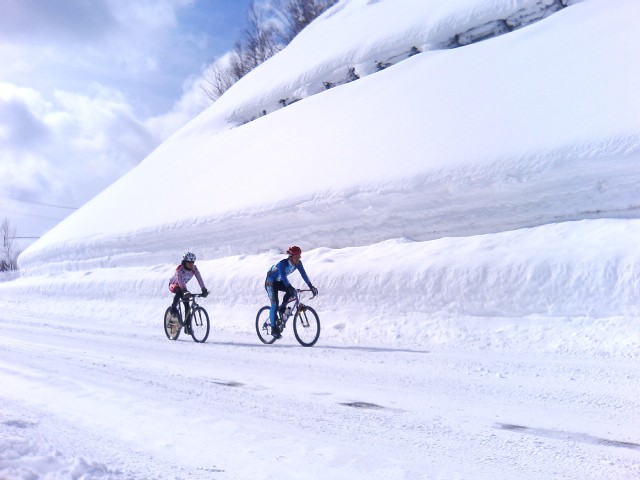 The start point.
It is strangely written on the sign "Kenashi Pass" although the real Kenashi Pass (the finish point of this time trial) is 6.84km away from here.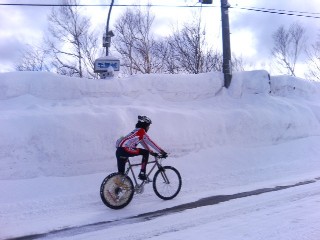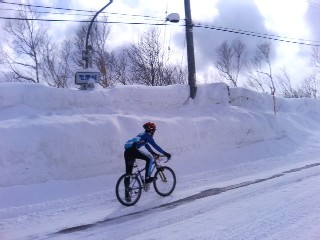 The record of the time trial:
Tesseract: 20 minutes 13 seconds (the average speed: 20.30km/h)
Cairn: 25 minutes 52 seconds (the average speed: 15.86km/h)
Just a photo of souvenir after the finish at the Kenashi Pass (648m).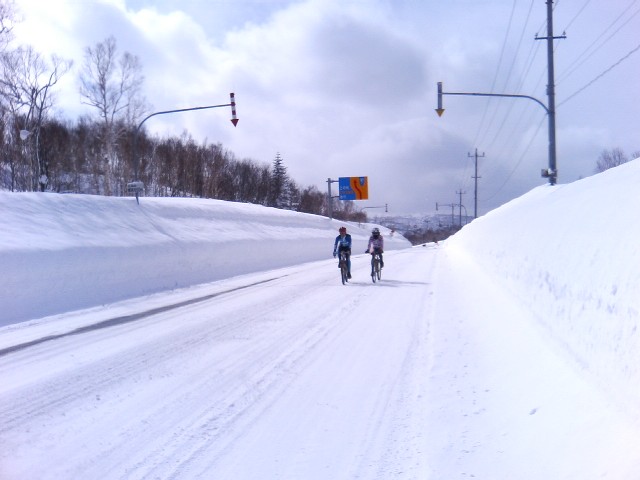 After the time trial, we descended to Akaigawa.
A souvenir photo with the Mt.Yoichidake (The highest mountain in Sapporo) as the background.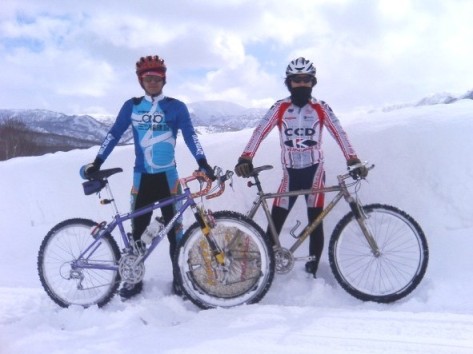 The rim height was increased by snow.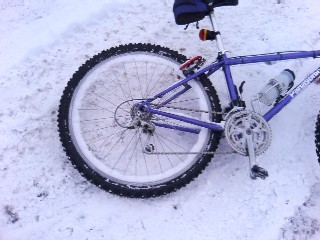 A photo after the training. The background is the Sea of Japan. But it's difficult to see it with the quality of this photo.
The maximum speed of this day was 55.5 km/h.
The Kenashi Pass Profile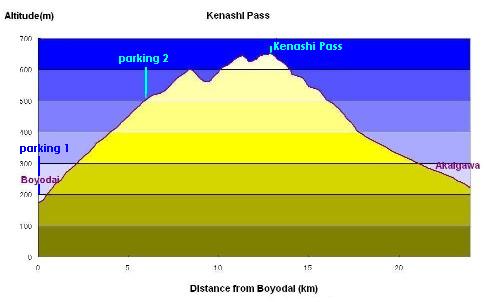 Routes Introduction/Kenashi Pass 1/2
Routes Introduction/Kenashi Pass 2/2