(This is an imported training report from Tesseract's personal site)
This day,
Tesseract
went to train alone.
The temperature was around minus 8 degrees Celsius on the plain.
He was heading for Oyafuru to train. The usual road was blocked by a lorry which was stuck in a huge snowdrift. He couldn't pass the lorry because the road was too narrow. So he was obliged to change his itinerary. He changed his heading for the direction of Shinoro and he was caught by a strong ground blizzard there and took the photo below. A year ago, exactly 367 days before, he was caught by a similar ground blizzard near here (refer to:
Shinoro
).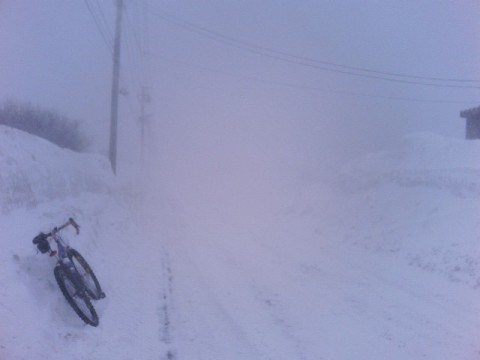 Such weather is typical in this region in this period.