Cairn
and
Tesseract
participated in this training. It was around minus 9 degrees Celsius in Minamiainosato where a residential district was under construction. We did a criterium training there in the night.
Cairn's got a
new bike
with a road handlebar like
Tesseract's
and
Dr.K's
. He says it's too good and he would never want to ride normal MTBs again.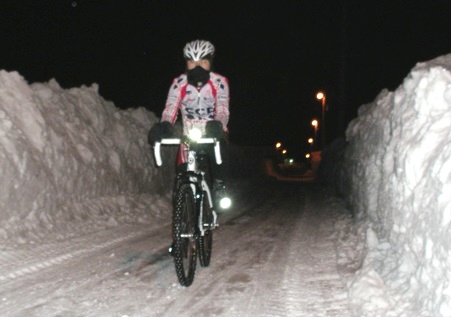 Cairn wore a windbreaker under the jersey.
During the criterium, Tesseract used a very powerful light of which the battery lasts only an hour (ref. to
Training Reports/Teine
).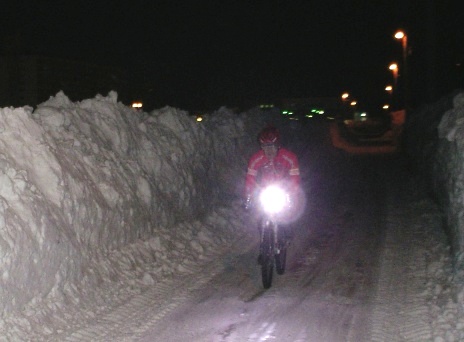 Corner in front of the Ainosato-Kyoikudai Train Station. Tesseract keeps pedaling in the corner to use power oversteering. But his velocity wasn't enough.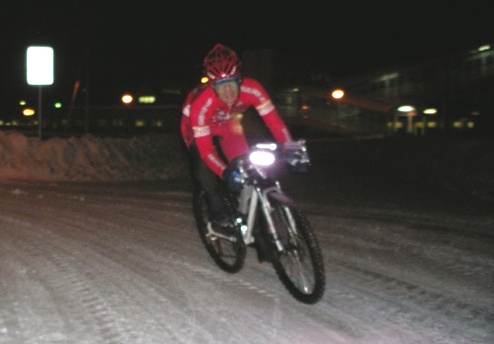 And Cairn enters the corner.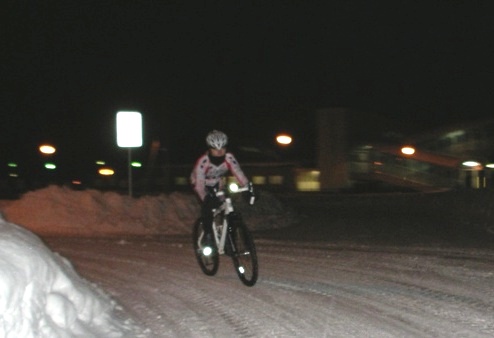 After the criterium, we went to Shinoro.
He uses the auxiliary light after the criterium.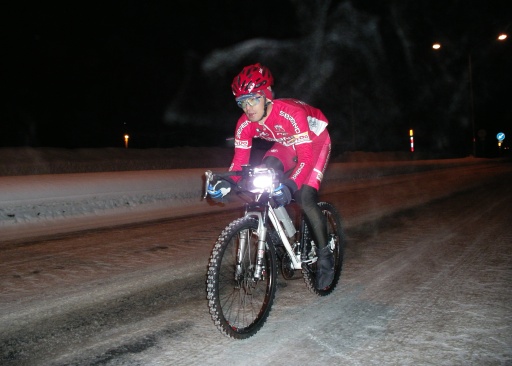 Cairn in Shinoro.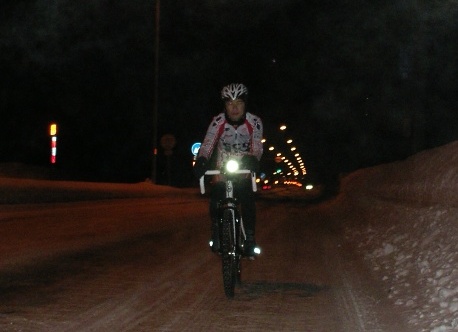 And we headed for Oyafuru.
A snowplough is removing the snow on the National 337.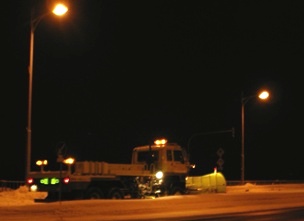 We entered Oyafuru.