(This is an imported training report from Tesseract's personal site)
Tesseract
who loves ground blizzard went alone to Oyafuru.
Usually when one of the members goes to train alone, we don't report but this time, the weather condition was interesting. So we add this training report on this site. (Some photos were taken by his cell phone's camera, so their quality is not high.)
It was about minus 5 degrees Celsius in Oyafuru.
Because of a depression on the Sea of Okhotsk of which the central pressure was 968hPa, the wind was extremely strong. Strong ground blizzard didn't seem to cease. He saw many cars immobilised by snow. You better not drive cars in such meteorological condition.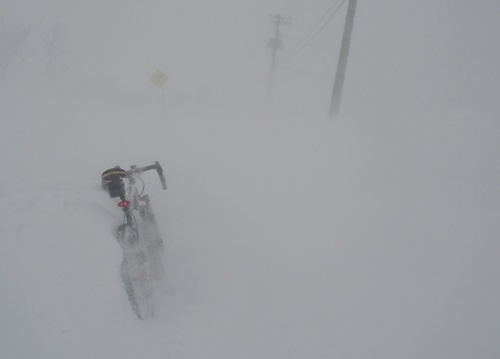 The National Route 337. He wanted to turn right this intersection but he couldn't see trucks coming from the opposite direction. So he had to wait for a moment where the visibility be better.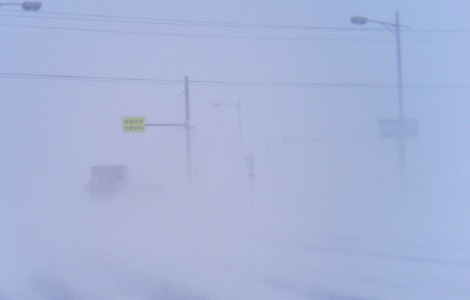 The weather condition was much worse in Oyafuru and the snow was deep because of huge
snowdrifts
.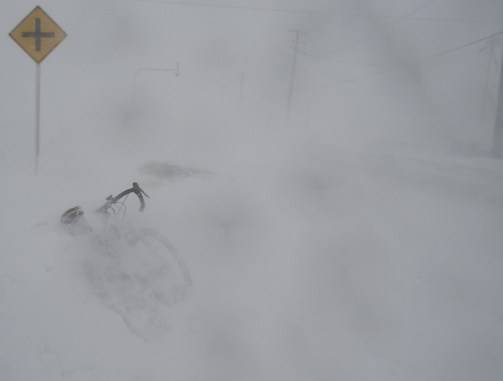 The visibility's going down...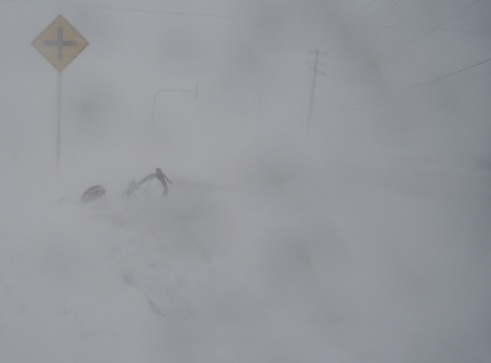 going down...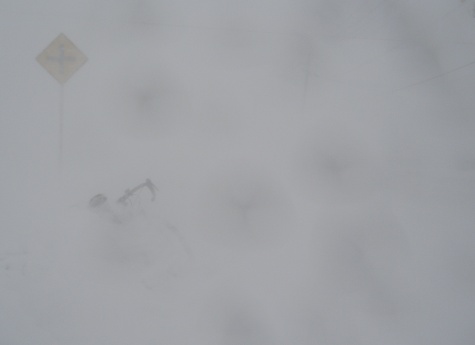 and going down... and the bike almost disappeared.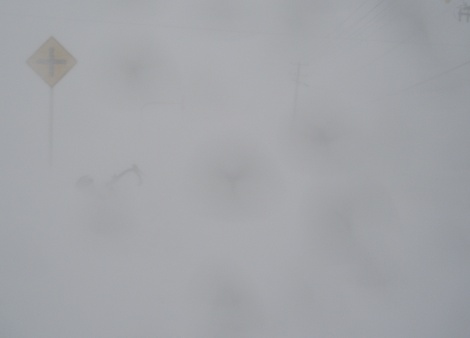 Snowdrifs were growing up fast. The snow depth increased in the blink of an eye. And it became almost impossible to ride bike due to too deep snow. So he decided to renounce to continue his route and turned back.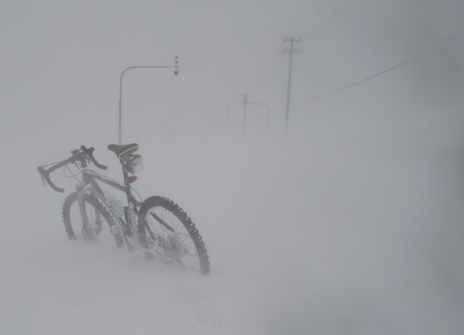 Even cars that had entered Oyafuru turned back since the snow was too deep and the visibility was too low.
The state of his bike. Was the colour of his bike's frame white?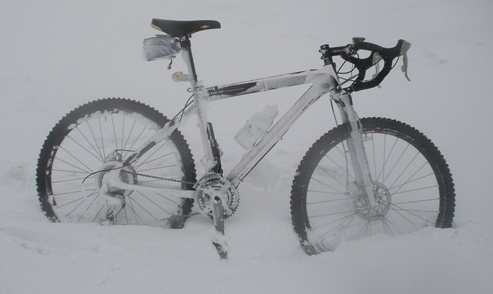 But on the way home, the snow became too deep and he had to push the bike several times until he reach the National 337.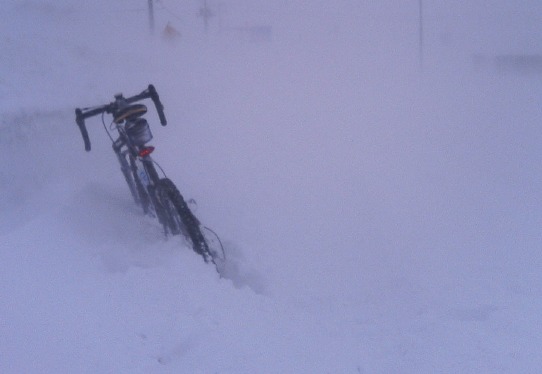 It wasn't training anymore!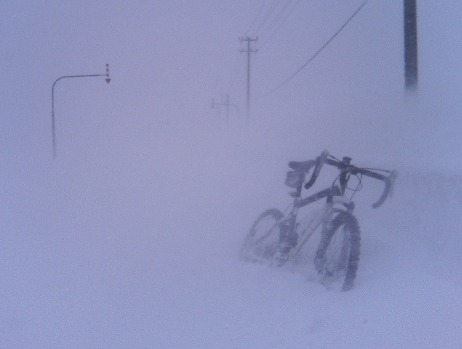 There is a left-hand corner 3m in front of the bike but you can't see it. But no problem for Tesseract who had experienced the visibility less than 0.5m several times more than 10 years ago when he was still active cyclist.
In spite of a bad weather in Oyafuru, it was fine in Sapporo and the snow on the roads was well compacted. He rode there at 30-35km/h following a bus so finally he could begin his training.