(This is an imported training report from Tesseract's personal site)
Again
Tesseract
's individual training report. The temperature was minus 5 degrees Celsius in Oyafuru. So it was a warm day. He went again to see the hard rime by bike. But this day, the fog of the previous night wasn't so intense and the temperature wasn't so low. Therefore, the hard rime wasn't so noticeable. Moreover, a micro-depression on the Ishikari Bay caused a lot of snowfall the day before, so the snow was underneath the hard rime. So very difficult to distinguish it.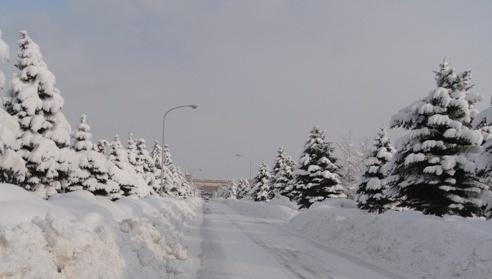 Interesting form of stuck snow on the road sign.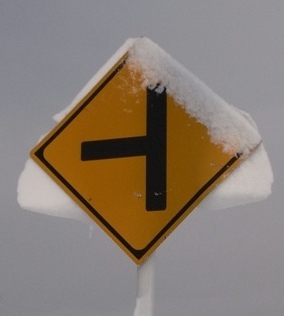 The reason why the big branches are white is snowfall and the reason why the small branches are white is hard rime produced by supercooled water of fog.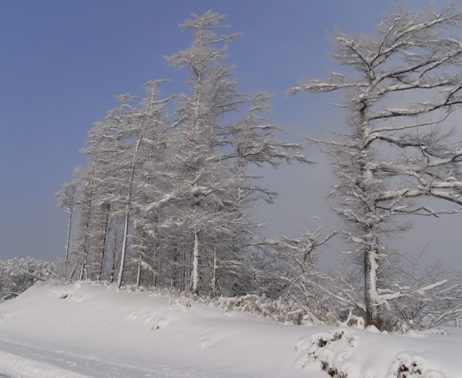 He parked his bike for a while.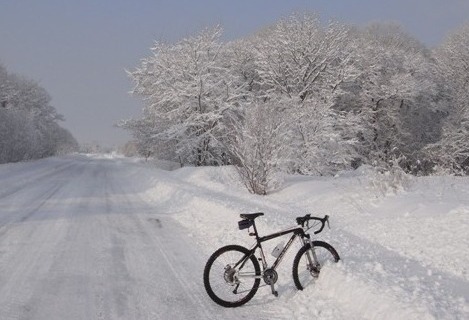 A road lit by the morning sunlight.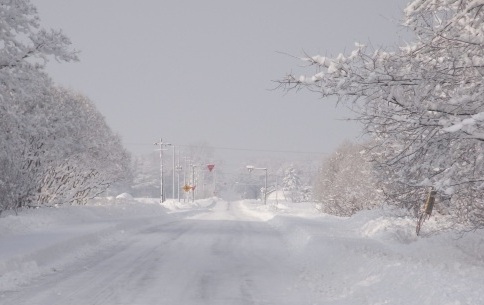 This is the same place as the fourth photo of
Oyafuru 9
.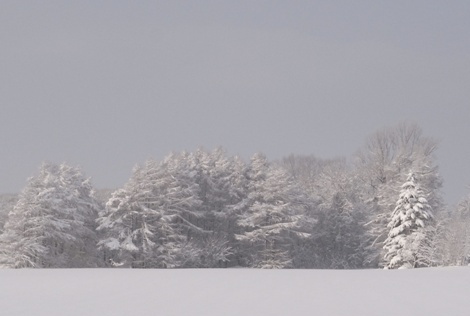 So peaceful morning. It's incredible you can enjoy such a peaceful landscape just 20km away from the centre of Sapporo.
Windturbines.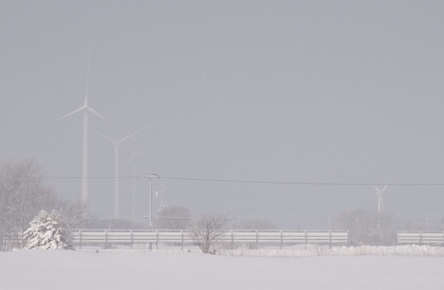 Snow fences are snow covered because of east wind (fences are designed to prevent west or northweast wind).