K came back the day before to Hokkaido from the mainland of Japan where he's doing his studies. So this is the first time he rides on snow in this season.
It was fine in the morning.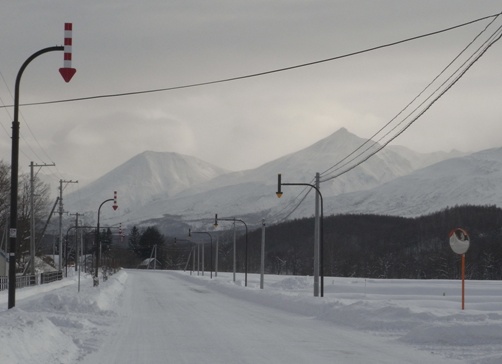 The Mt.Furanodake soars in front of us.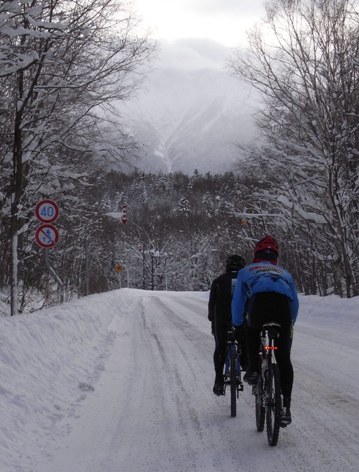 The summit of the Mt.Tokachidake looms from time to time.
The summit of the Mt.Tokachidake is being covered with clouds.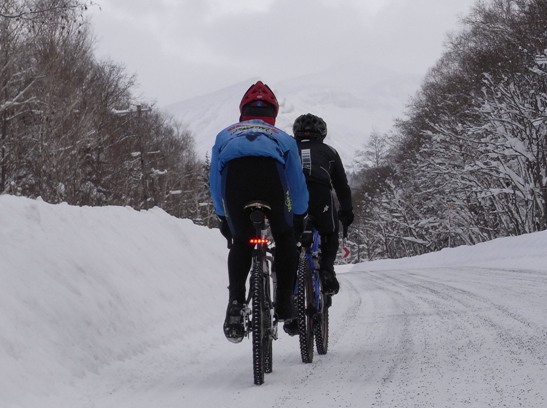 Dr.K leads.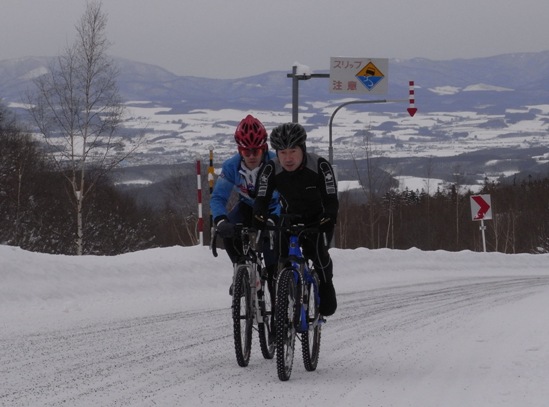 Dr.K accelerating and K follows.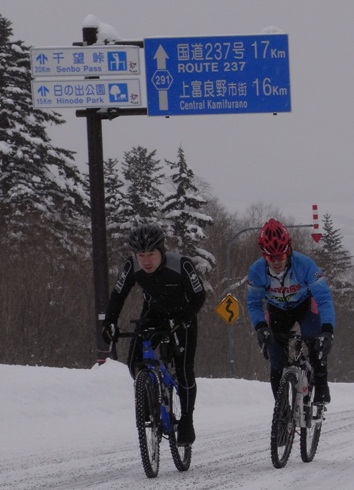 Reaching the altitude of 1000m, K increased the speed.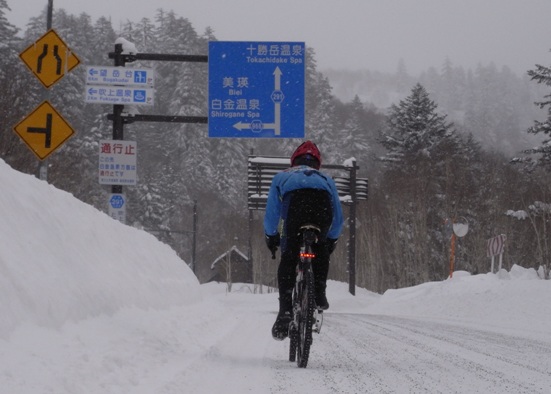 Dr.K began to drop out.
Reaching the steep part of the climb.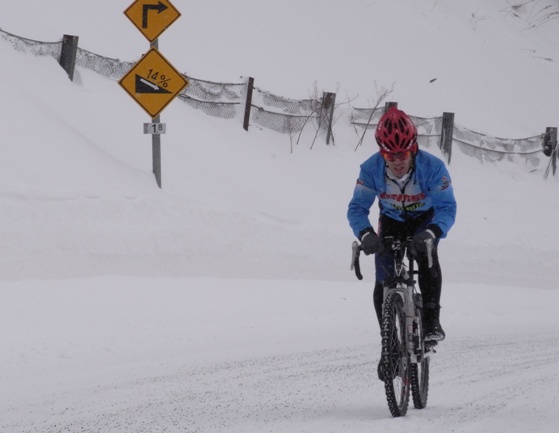 Dr.K is pursuing.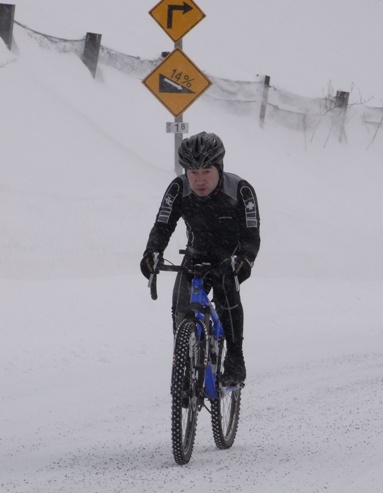 K is now sure of the victory of this climb. Therefore, he decelerated as he didn't need anymore to pedal hard.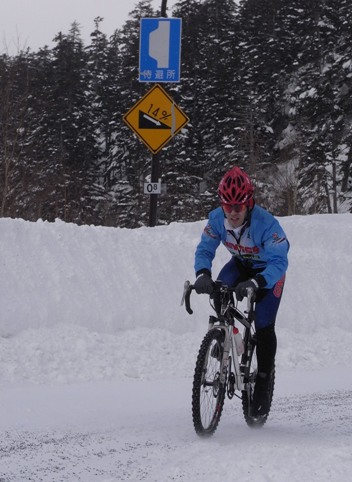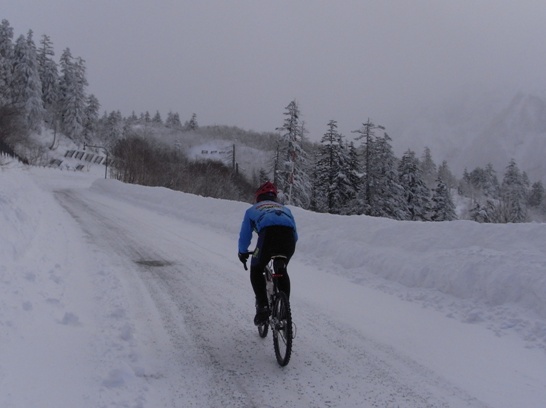 Dr.K wore the face coverd as the temperature was enough low at this altitude.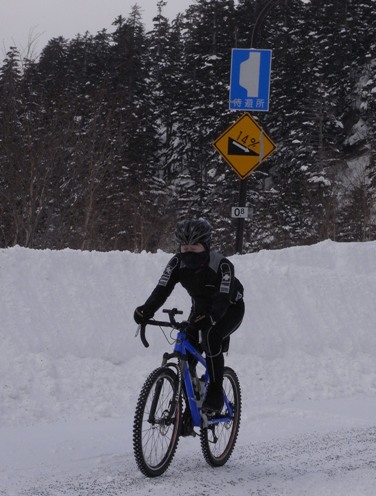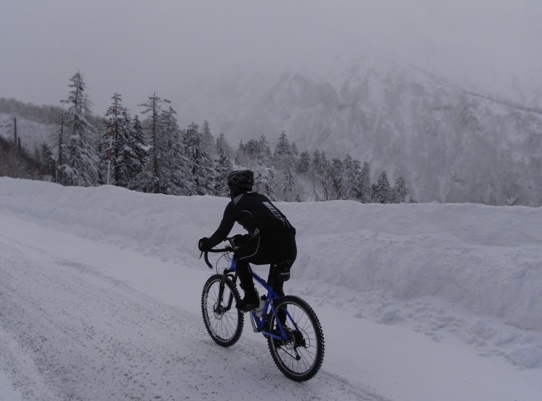 K arrived first to the Mt.Tokachidake Hot Springs situated at the altitude of 1280m where it was minus 15 degrees Celsius.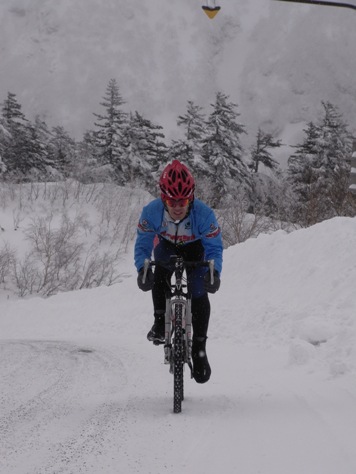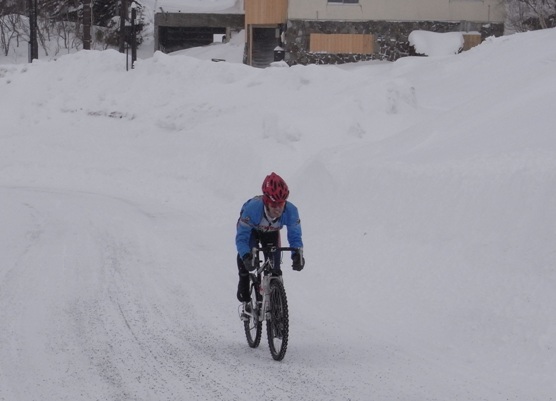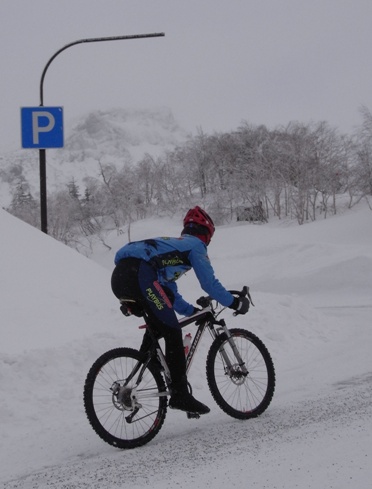 Dr.K arrived there 2 minute 40 seconds later.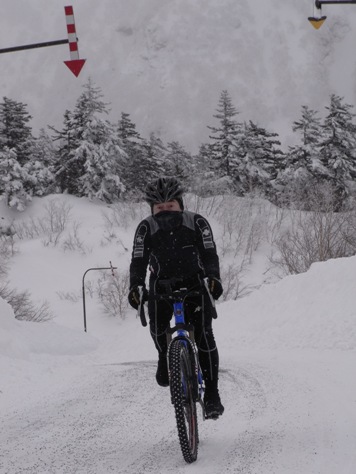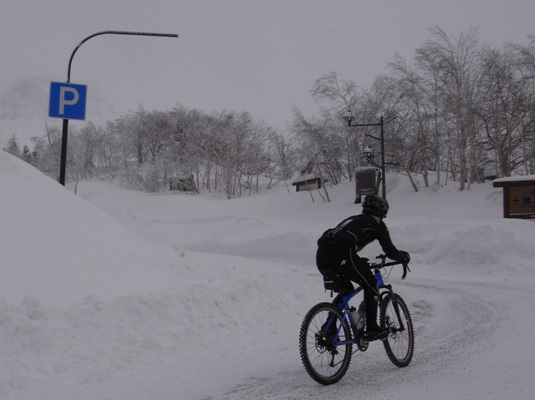 The background is the Mt.Sandan.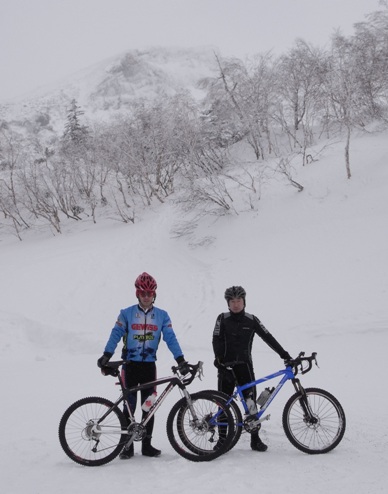 We began to descend.
K is gaining advantages on Dr.K.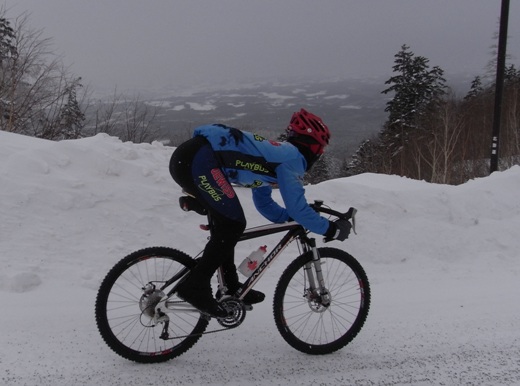 Dr.K is pursuing.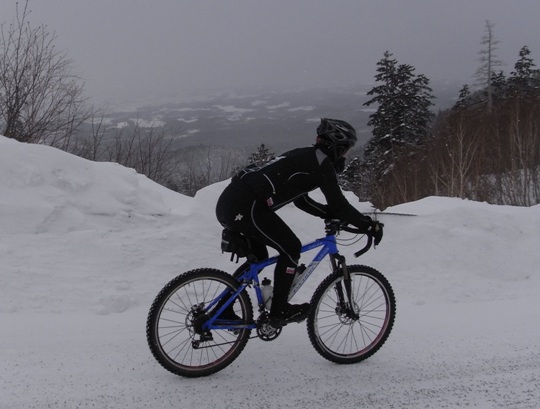 The condition of the road surface was not excellent.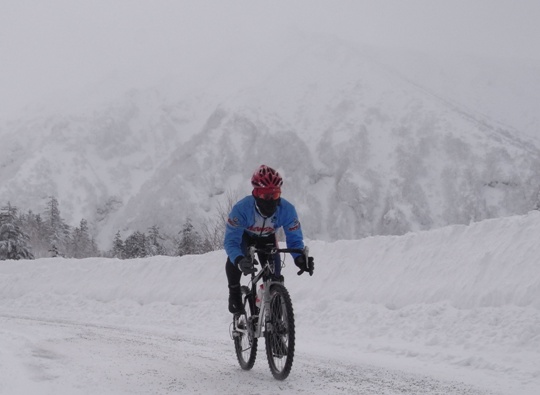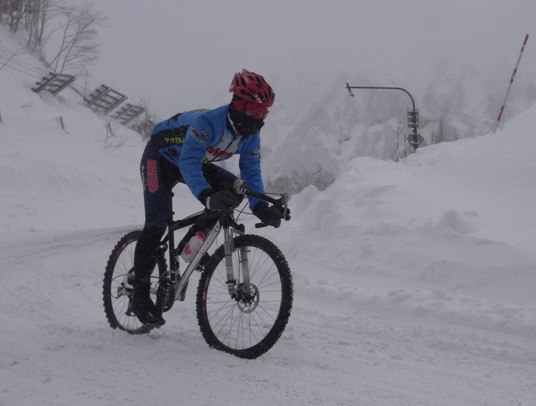 Dr.K is avoiding the inside of the corner where the snow is very muddy.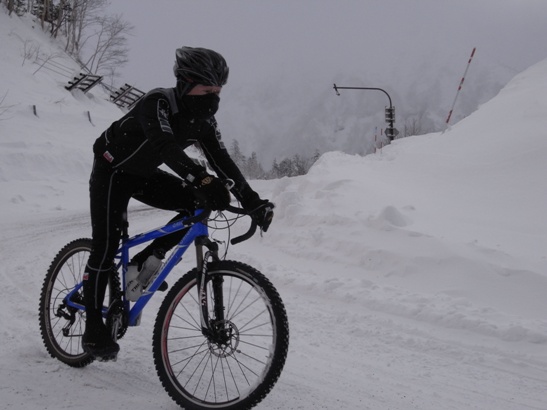 After passing the altitude 1000m, the road surface condition became a little better but still not well compacted. It was very difficult to speed. Moreover, K isn't controlling the bike as well as usual. He claims his saddle is too high (he increased the height of the saddle by 10mm at the end of the last season just before
Kenashi Pass 20
. In the downhill of the Kenashi Pass, he had no problem but the downhill of the Mt.Tokachidake is much steeper than the Kenashi Pass). So K is descending more slowly than usual.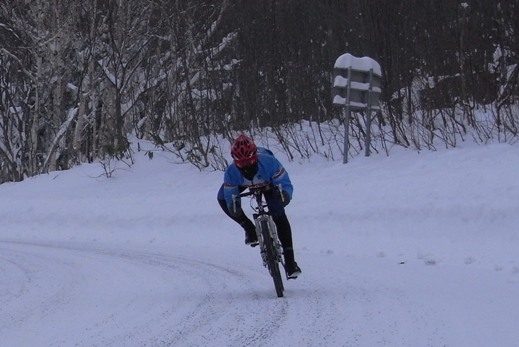 The gap between K and Dr.K doesn't increase much at this altitude as Dr.K is handling the bike well.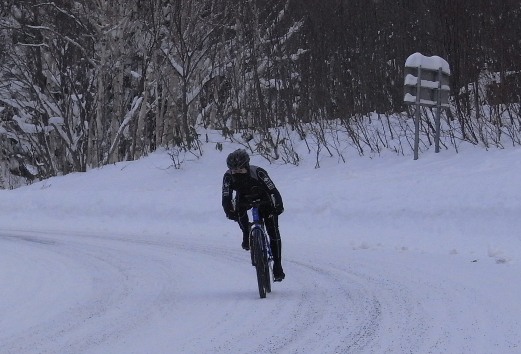 K won the descent.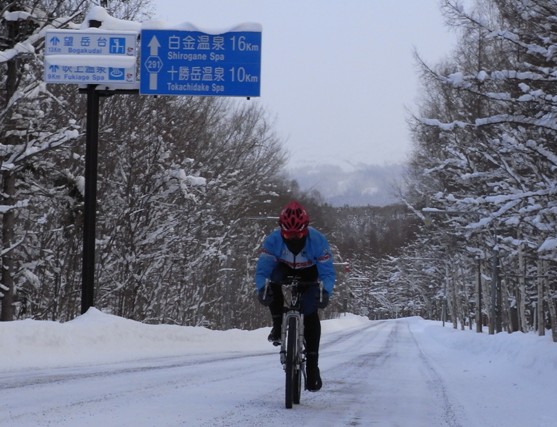 Dr.K arrived 3 minutes 3 seconds later at the foot of the mountain.