The temperature is minus 19 degrees Celsius at the foot of the mountain. And it is going to lower because of the radiative cooling. This time he wears a pair of very warm Burton gloves and disposable hot pack on the instep. As it's too cold, K wears face cover that he usually doesn't use on the climb just after commencement of training.
His tail lamp is malfunctioning because of super low temperature. He cannot switch to several modes. The same problem happened during
Bogakudai
where the temperature was probably minus 30 degrees Celsius. Moreover, everytime he blinks, his eyelids stick each other. His
freezing-point depression beverage
has been frozen soon after the start.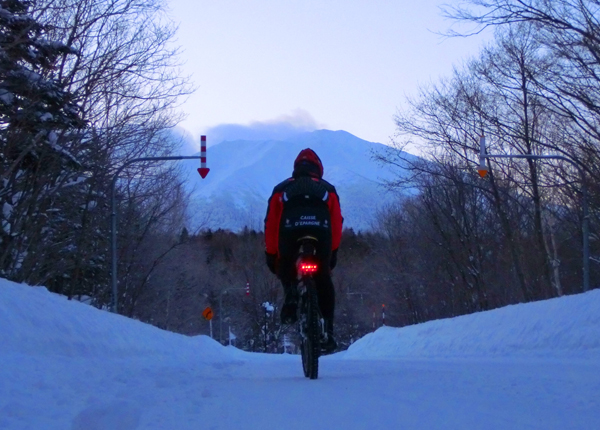 Mt.Sandan.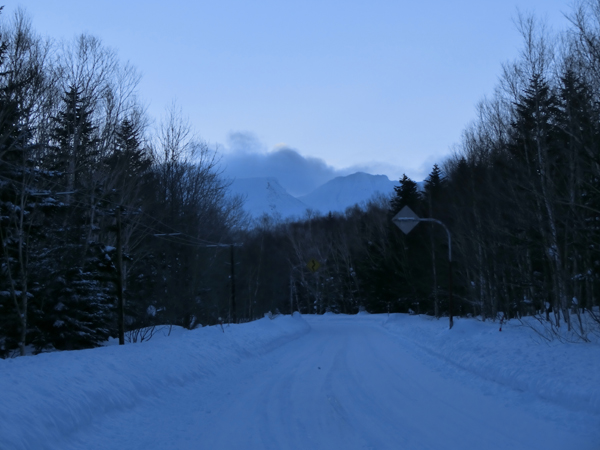 Ridge line of the Mt.Tokachidake is covered of clouds.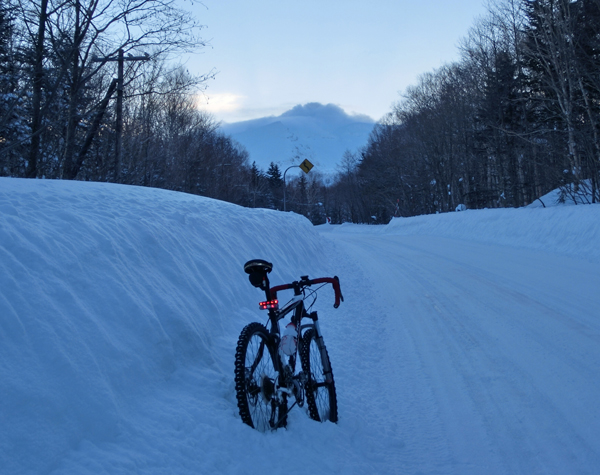 Mt.Kamihorokamettoku.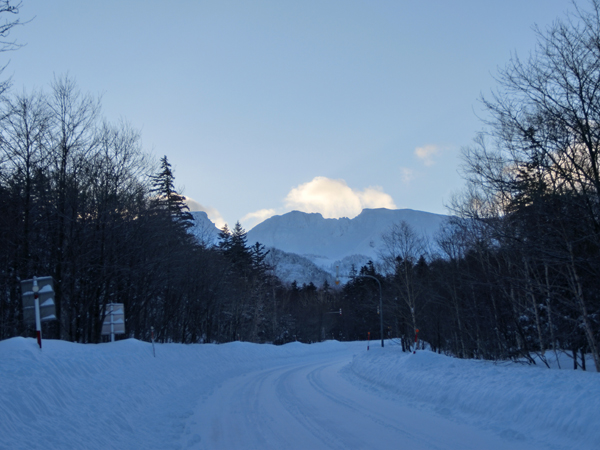 He took off the face cover as he was riding with the wind at his back which was diminishing the wind chill.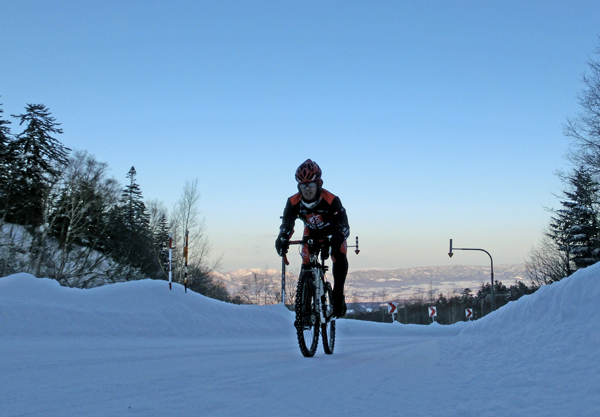 Mt.Kamihorokamettoku.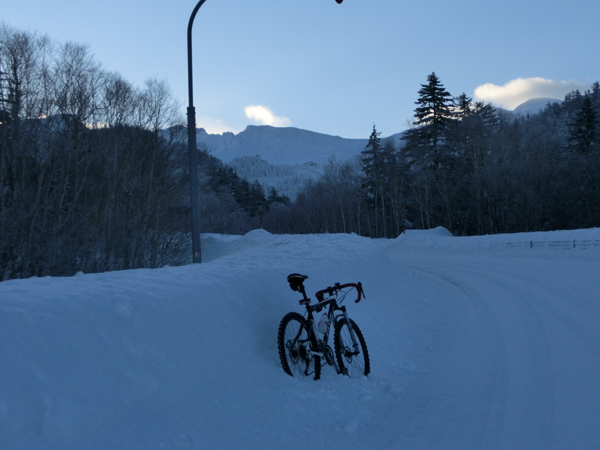 Mt.Sndan and Mt.Sanpo.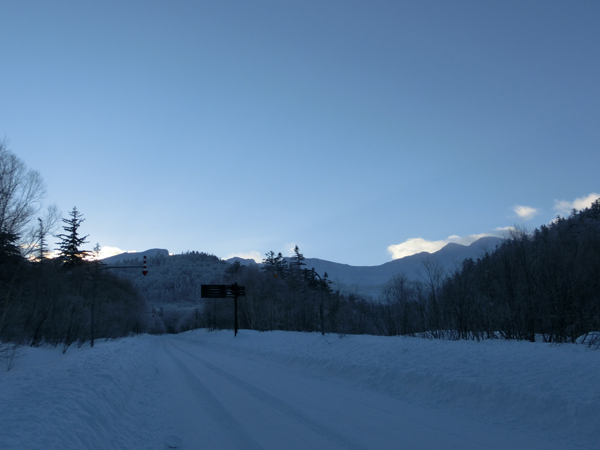 City of Kamifurano.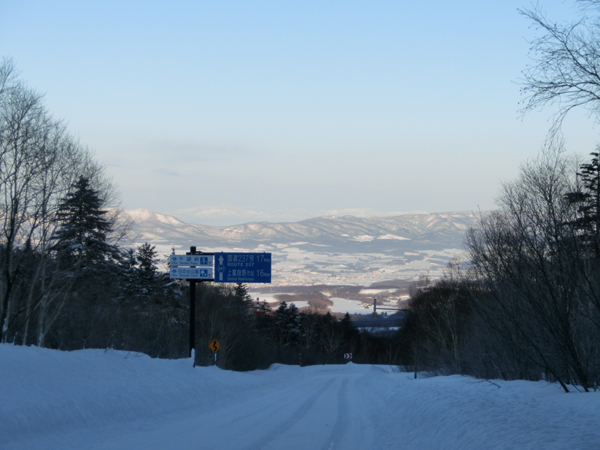 Ridge line of the Mt.Furanodake.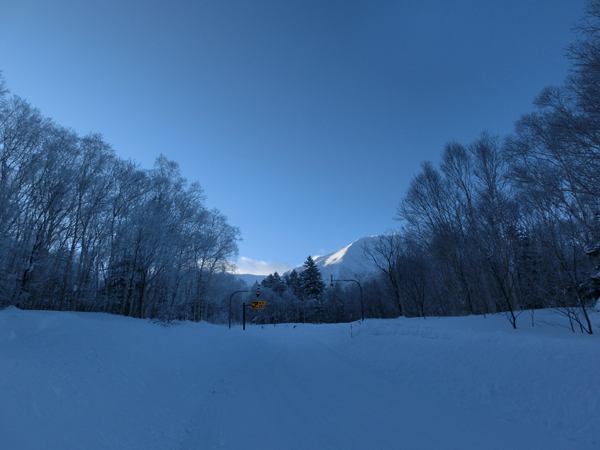 From this altitude, the hard rime is present.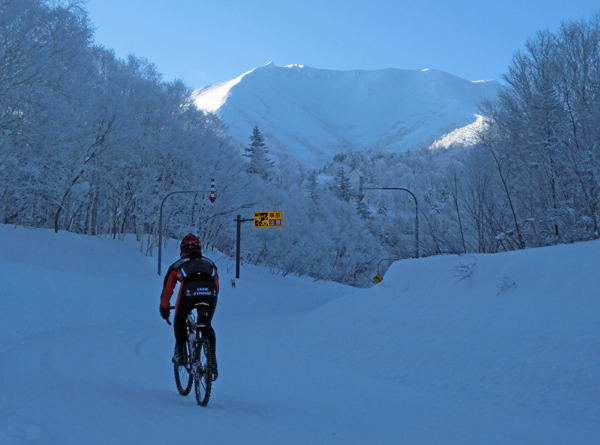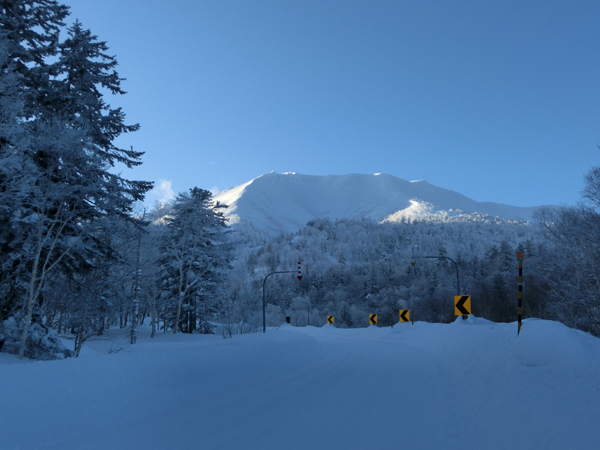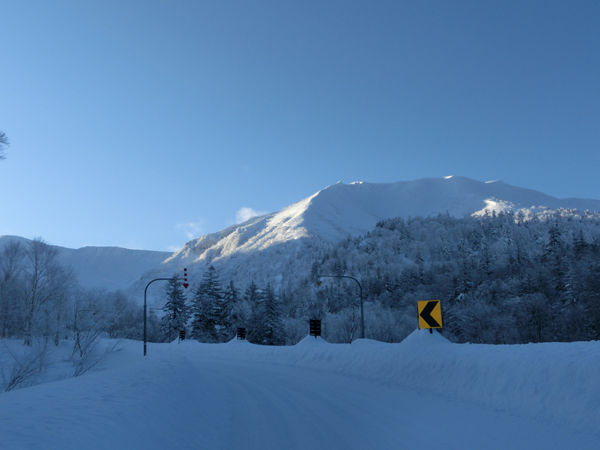 Arriving to the bifurcation.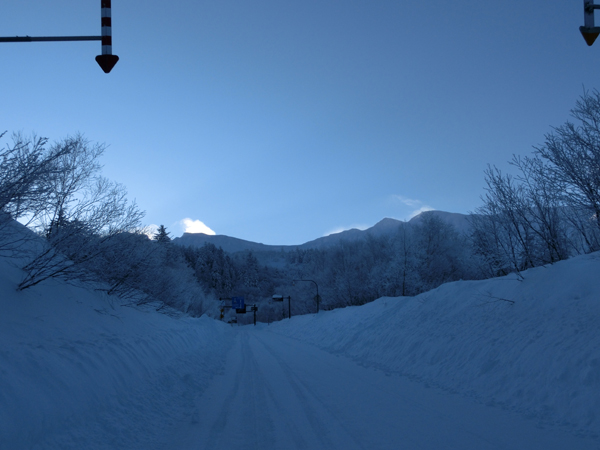 After passing 1000 metres of altitude, the voltage of one of cameras' battery went down considerably because of cold. We were worried about the camera but fortunately, the camera didn't cease functioning. At this altitude, everthing is frozen. The surface of cameras and cycle-computer are covered of rime formed by the expiration of K which is instantaneously frozen.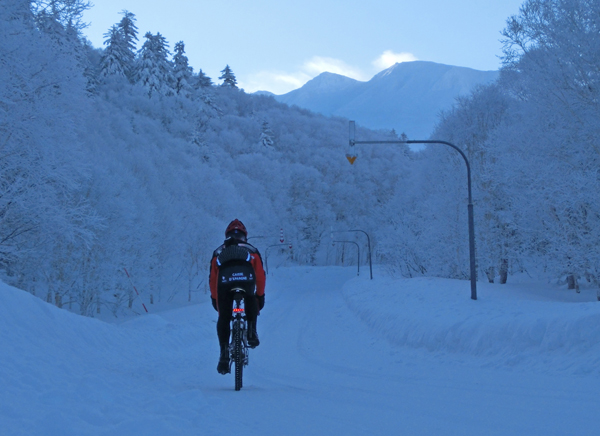 The sun lights the slant of the Mt.Furanodake.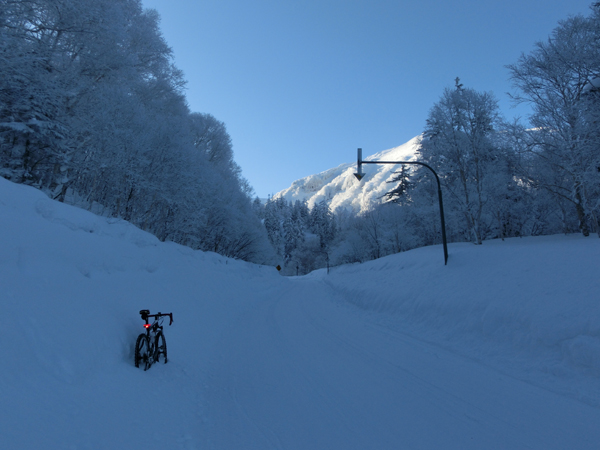 So far, he rode in a fair wind but after passing a sharp lefthand corner, the wind direction changed and he was obliged to ride in a head wind. The head wind was super cold to the face. So he wore the face cover again to resist to this cold.
We see the sky is brighter and brighter.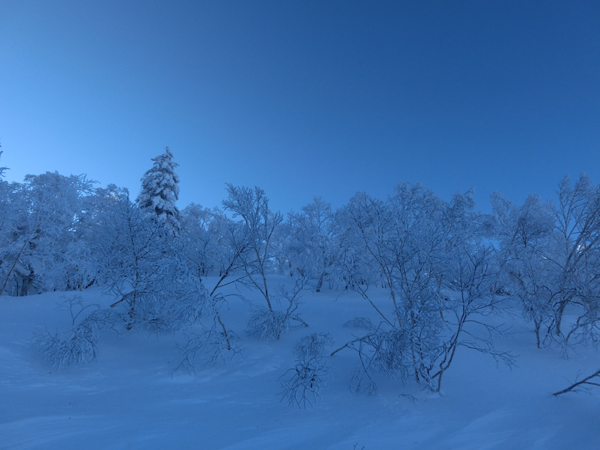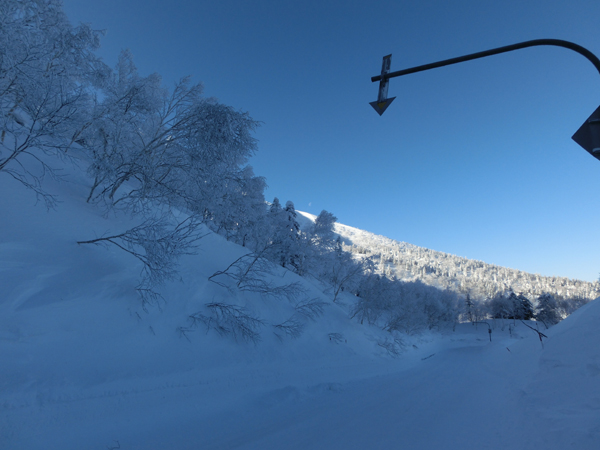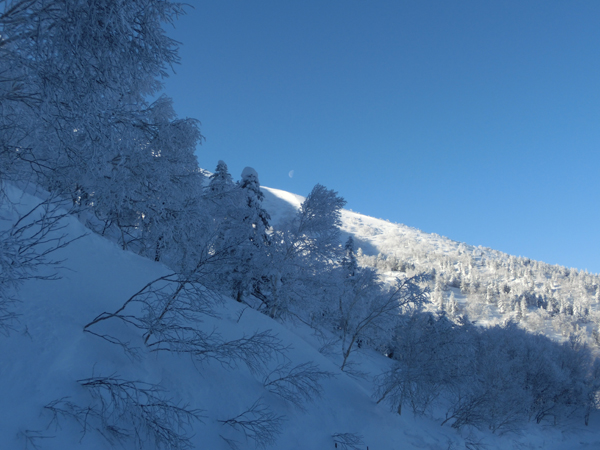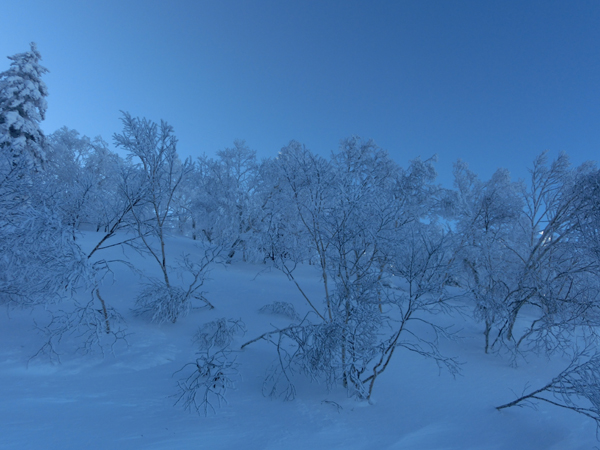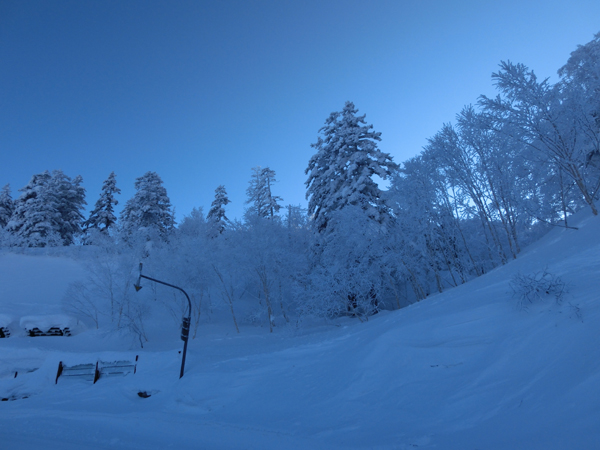 You can still see the moon.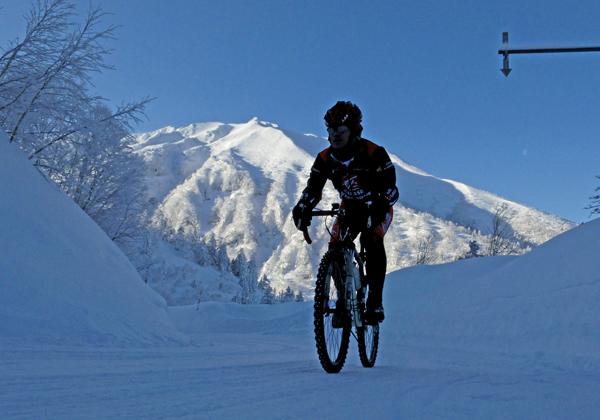 The sun get in through the trees.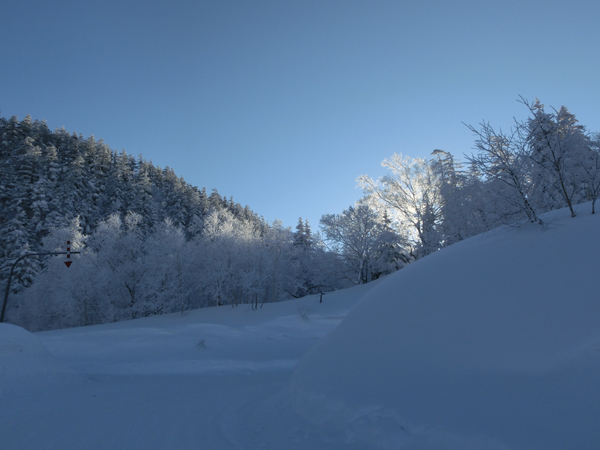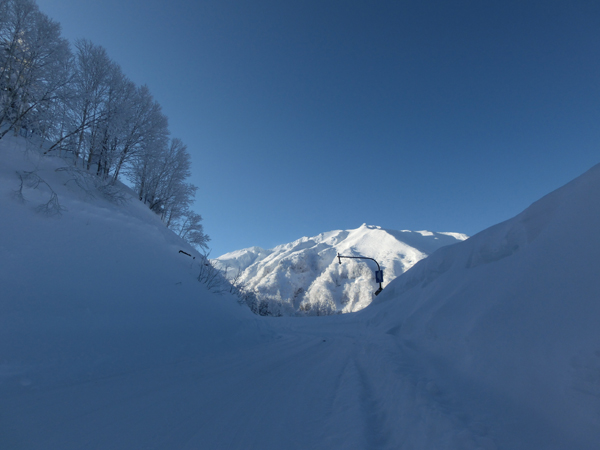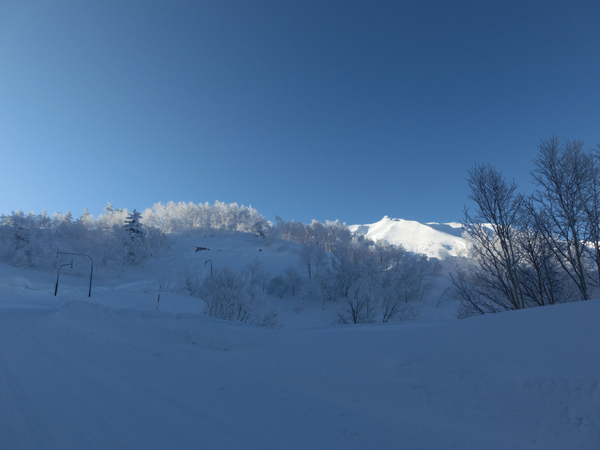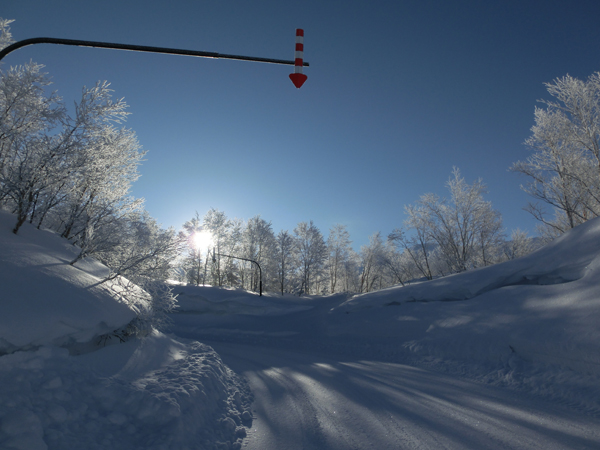 K's self-portrait.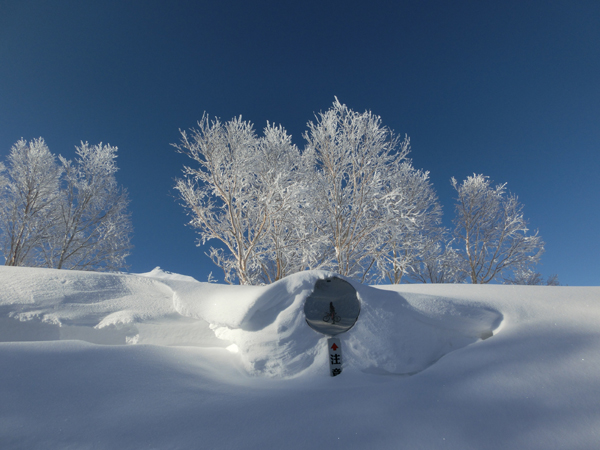 K arrives to the summit: The Mt.Tokachidake Hot Springs. The summit is already lit by the sun. So the temperature has already begun to rise.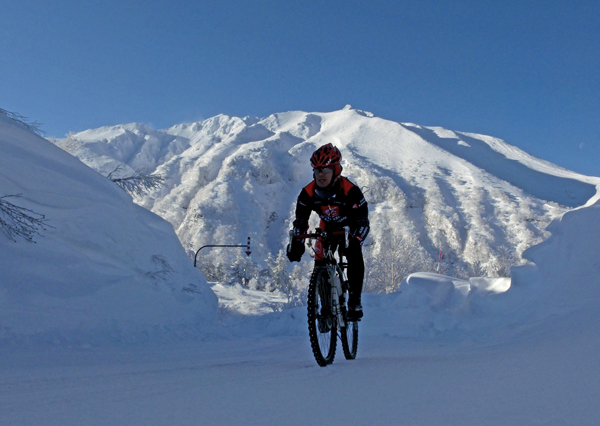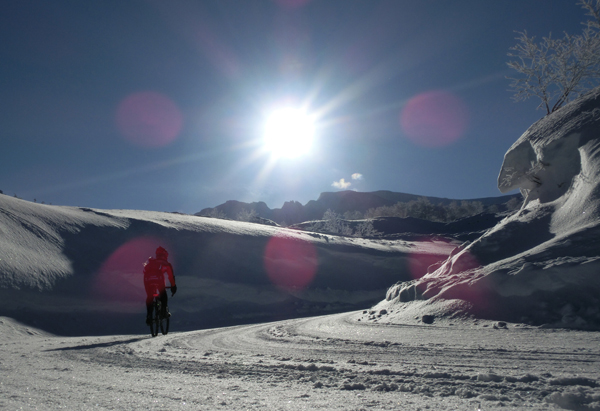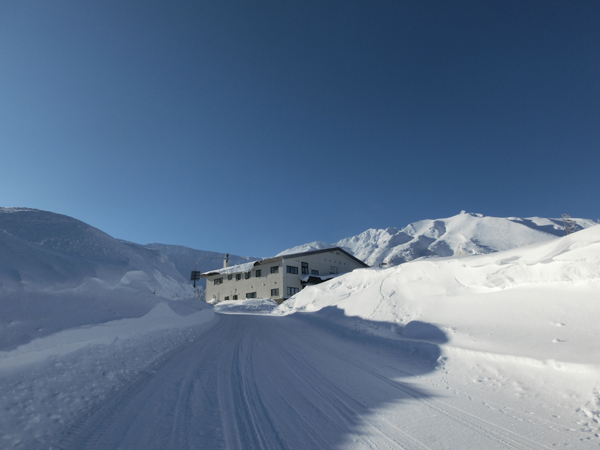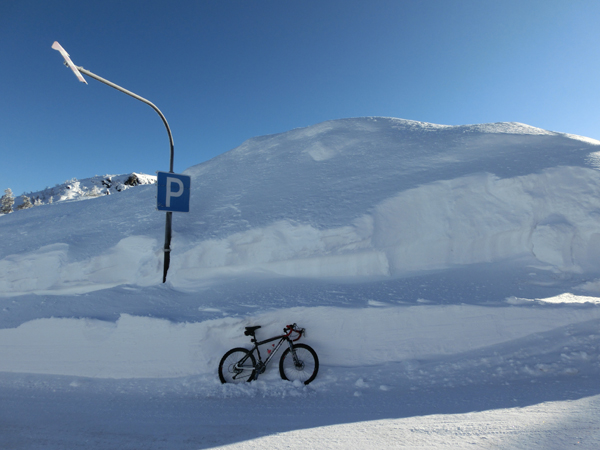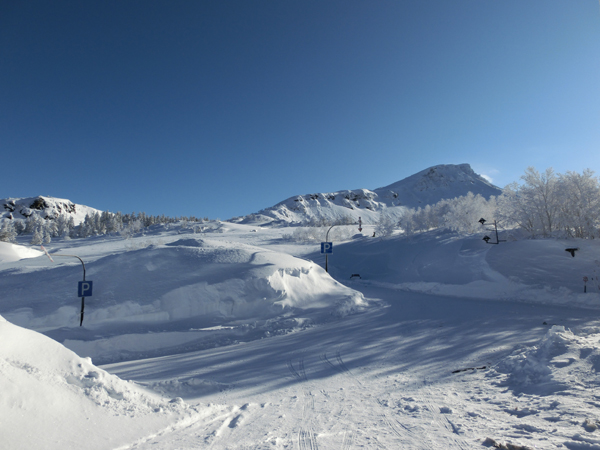 As the temperature is going up, the battey of the camera is functioning at the maximal output again.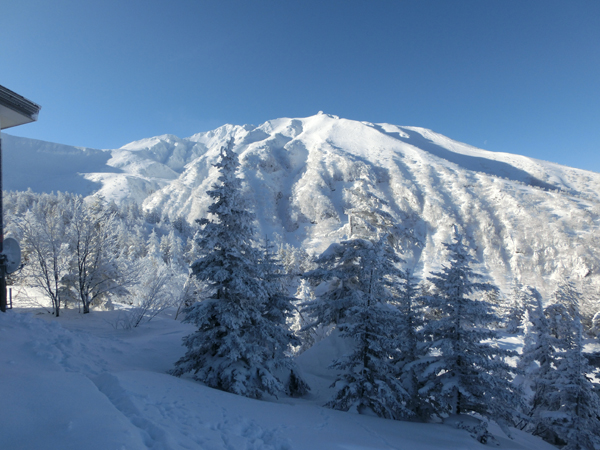 City of Kamifurano.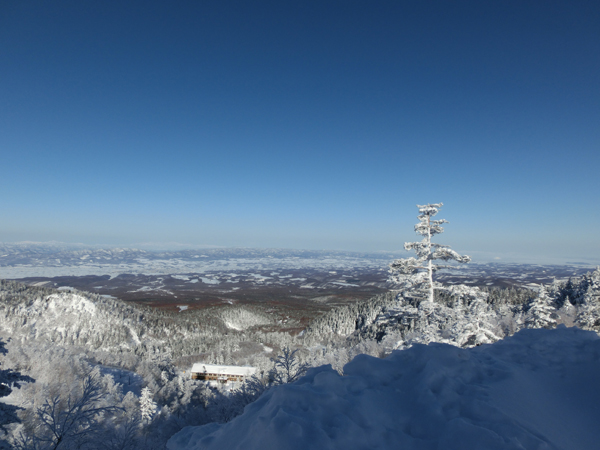 Ridge line of the Mt.Furanodake.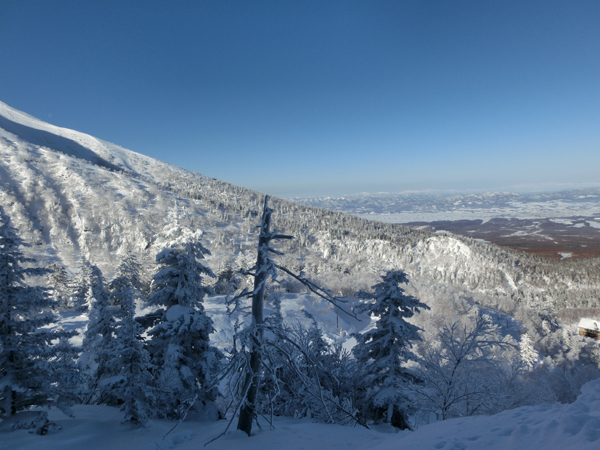 City of Kamifurano and K's bike.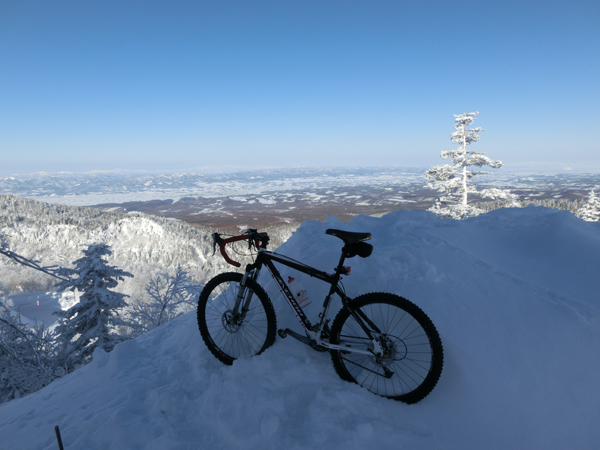 Mt.Furanodake and K's bike.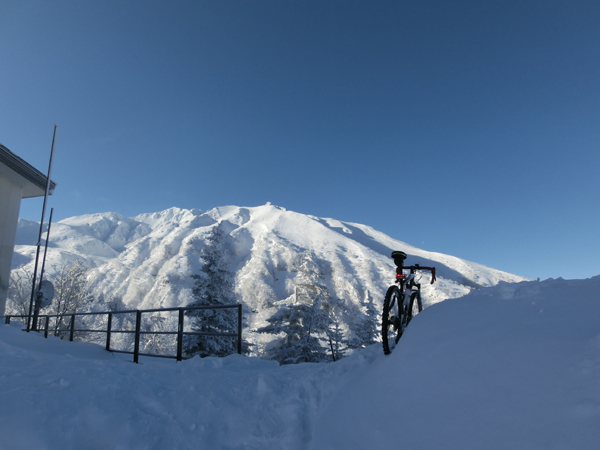 View from the Mt.Tokachidake Hot Springs.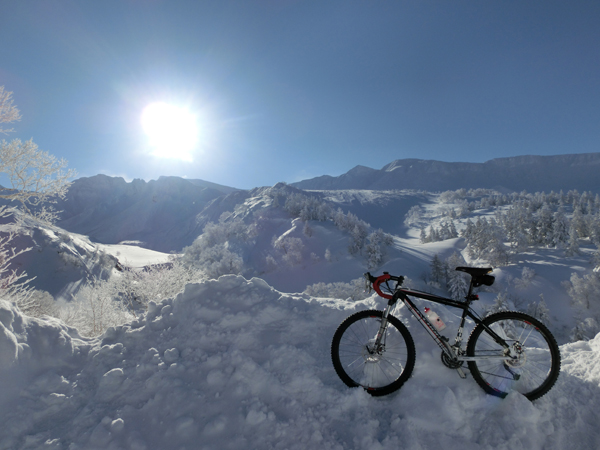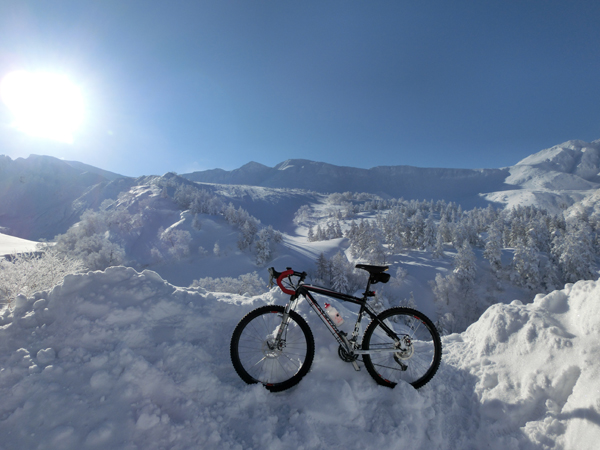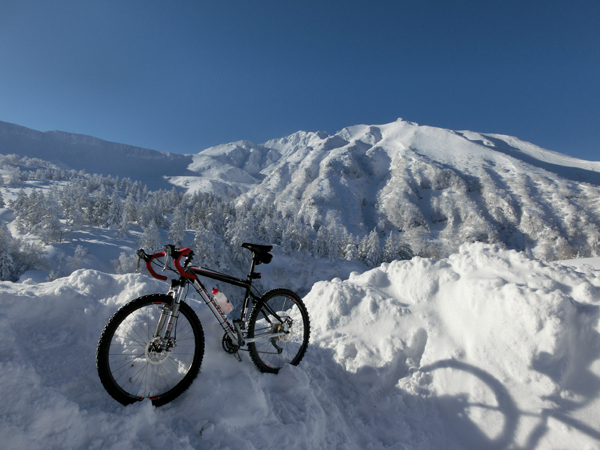 He wanted to descend when the teperature would be higher. So he decided to do interval training around the summit waiting for the temperature goes up.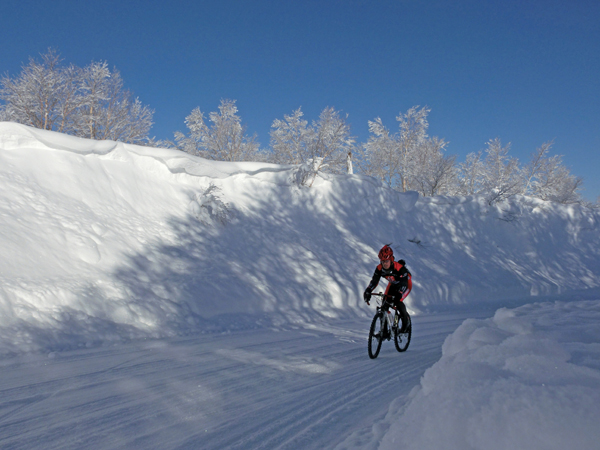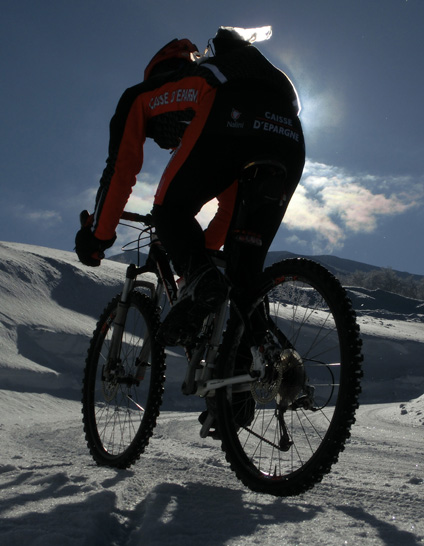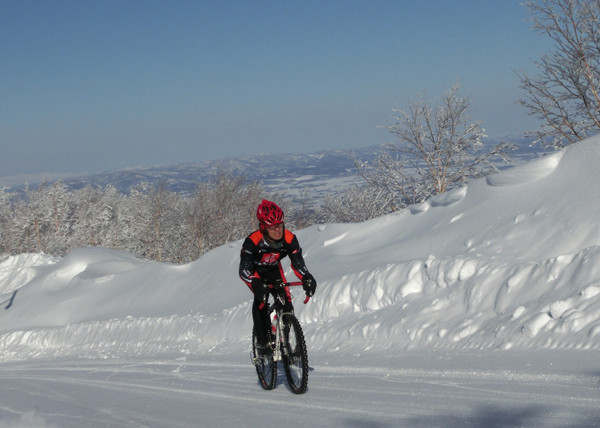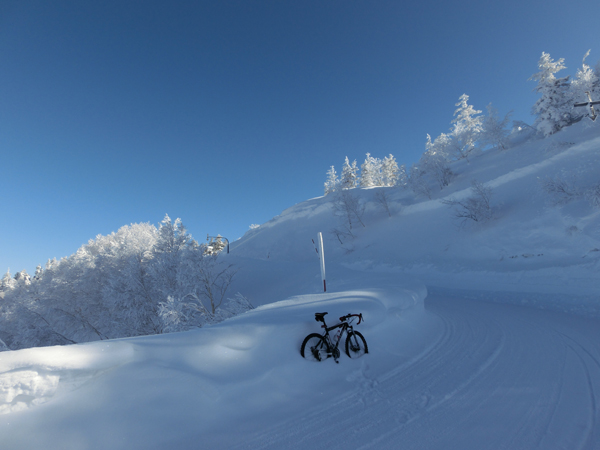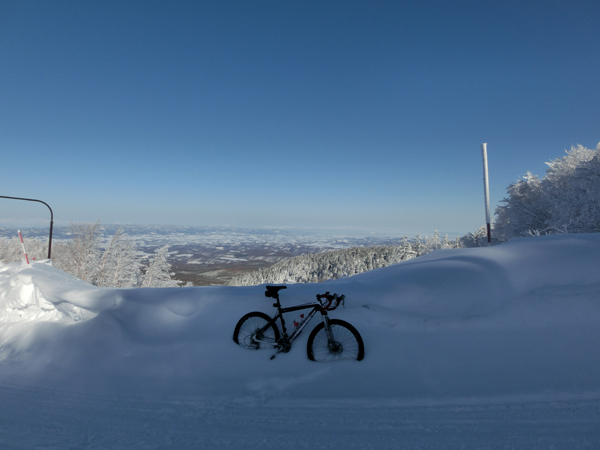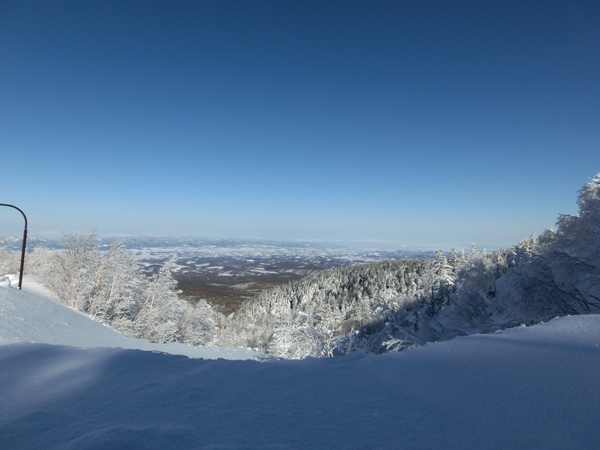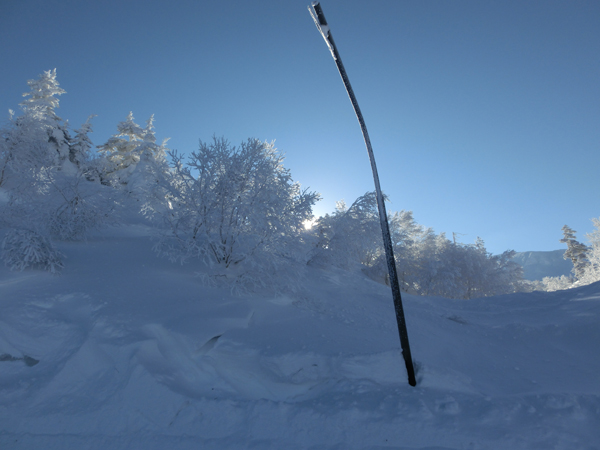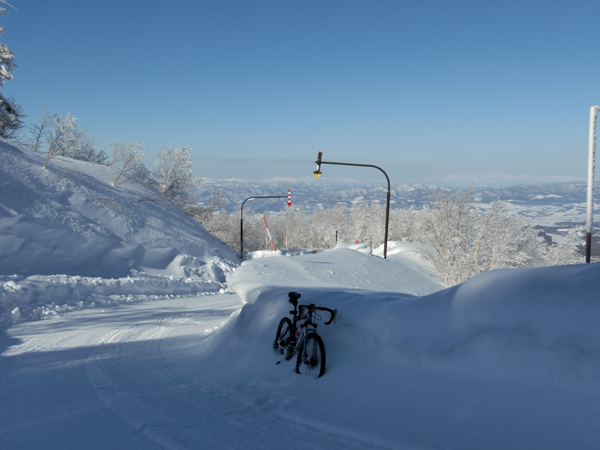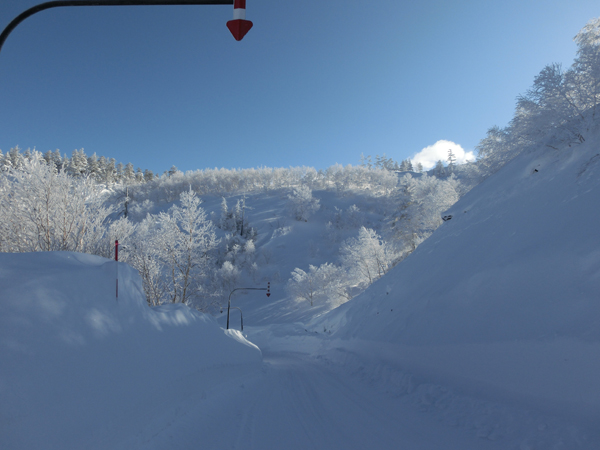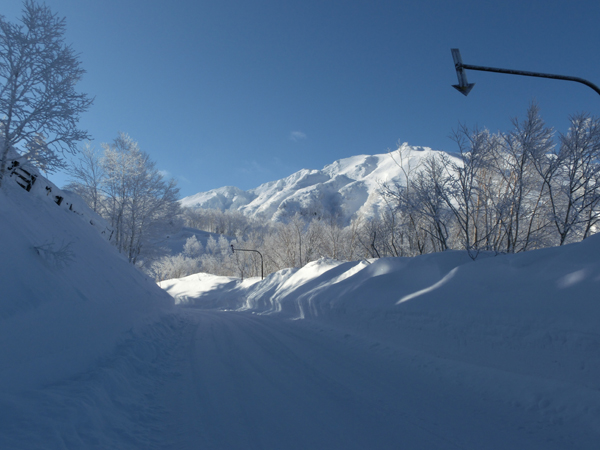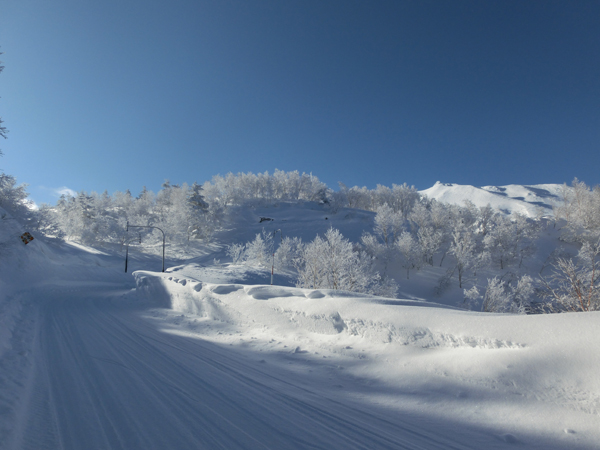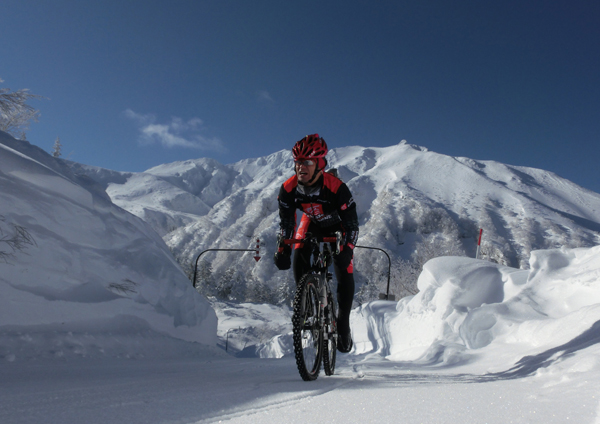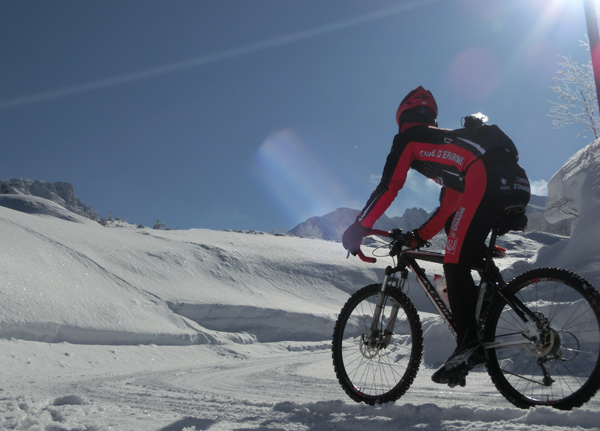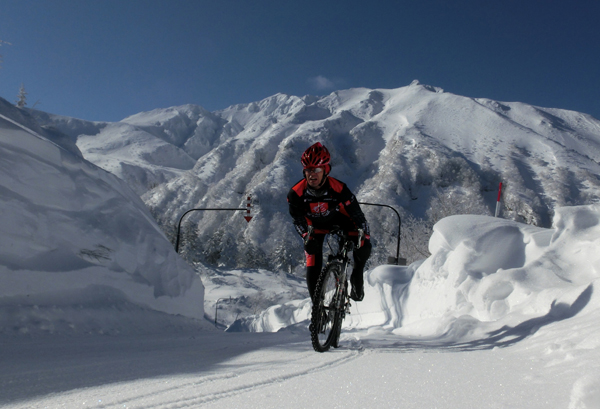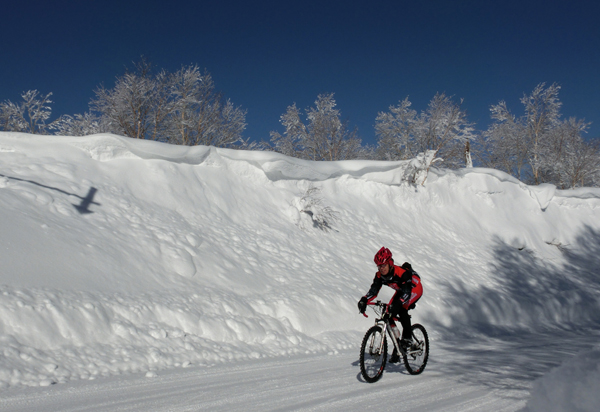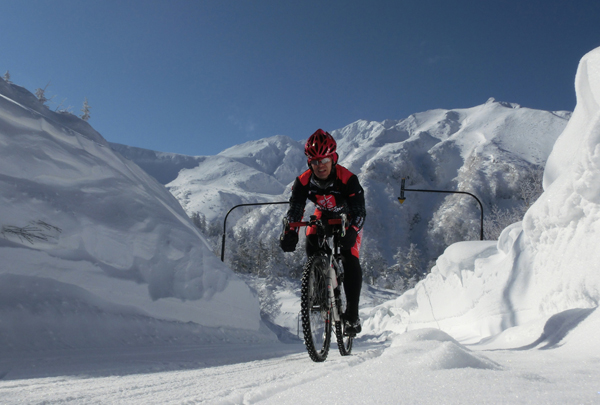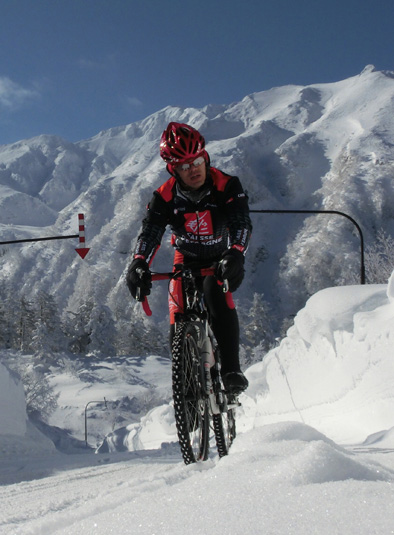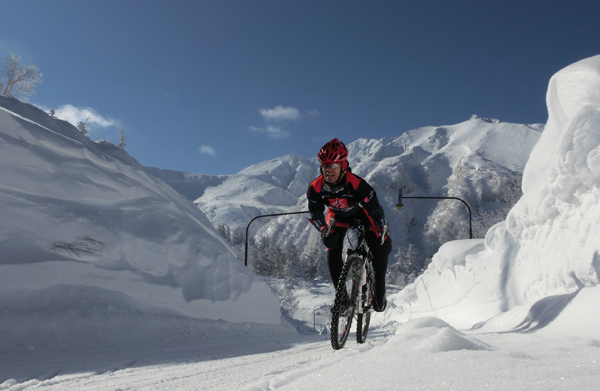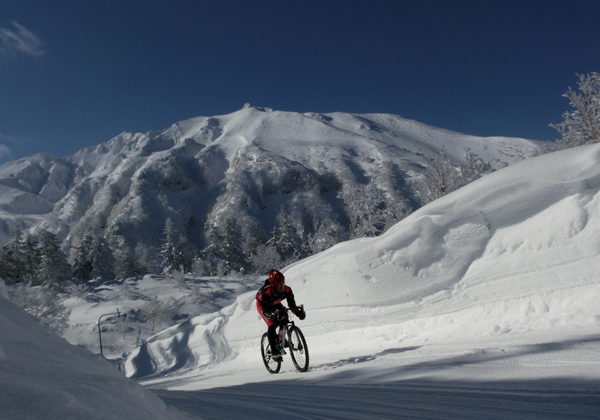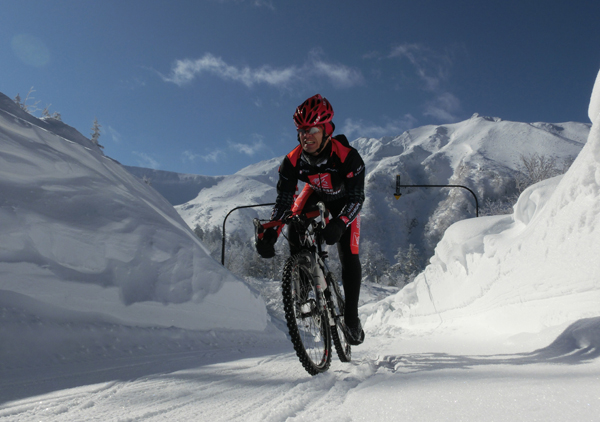 The temperature rose a lot thanks to the sunlight. He began to descend.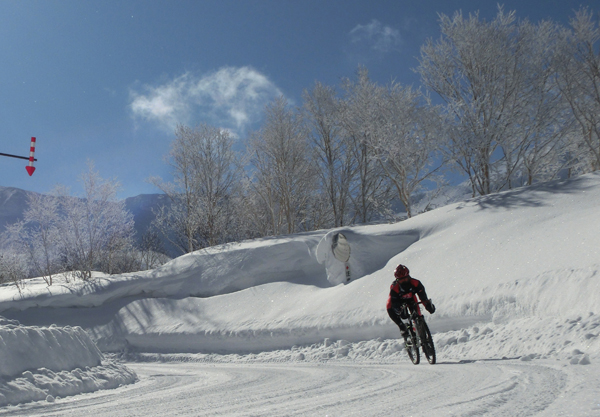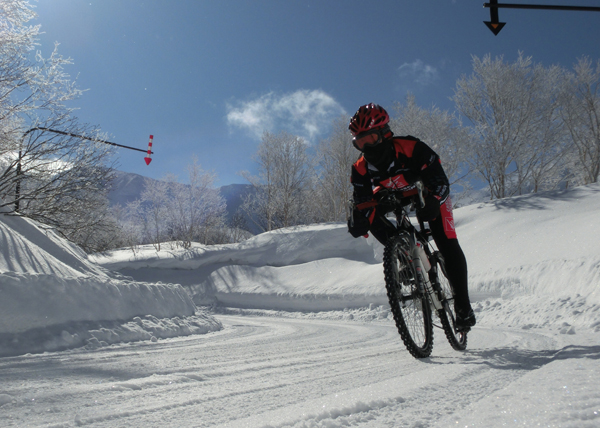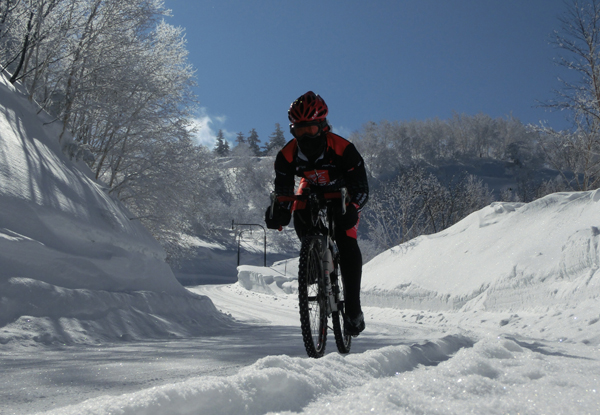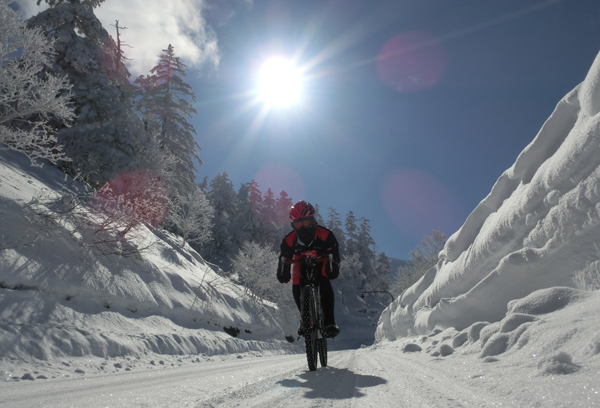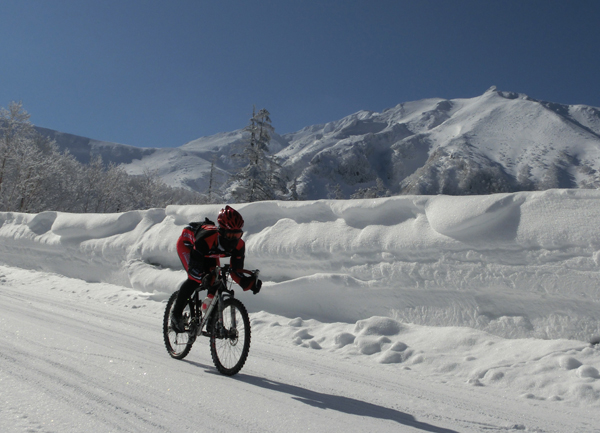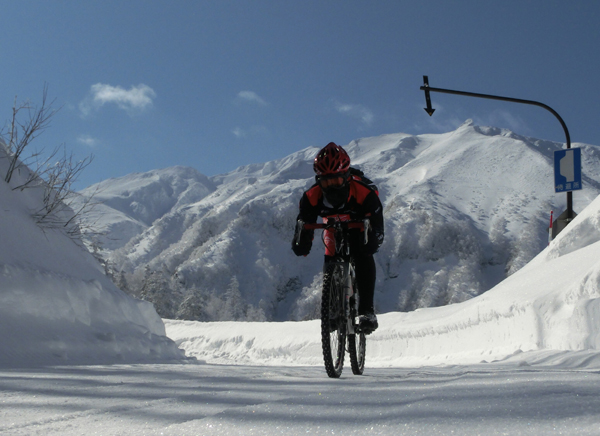 Hard rime is beautiful.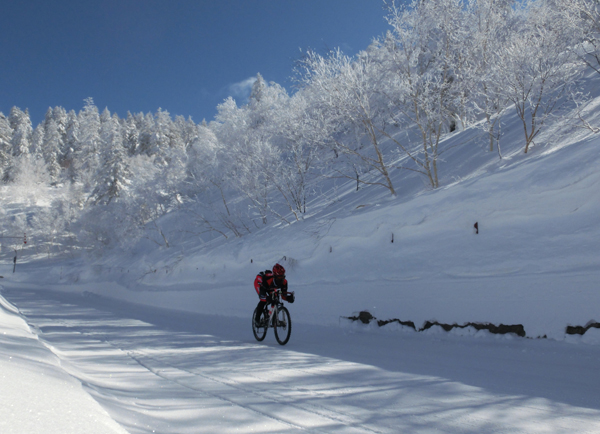 The hard rime melts rapidly because of the sunlight.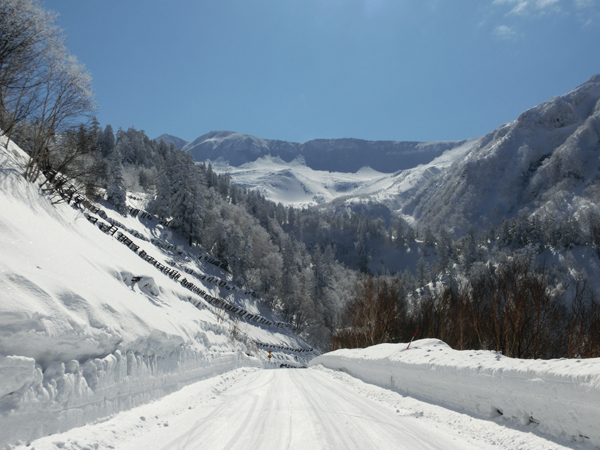 The road surface condition isn't bad. But once he tried to speed, the rear wheel skidded a lot at the velocity of 65km/h. So he renounced to speed.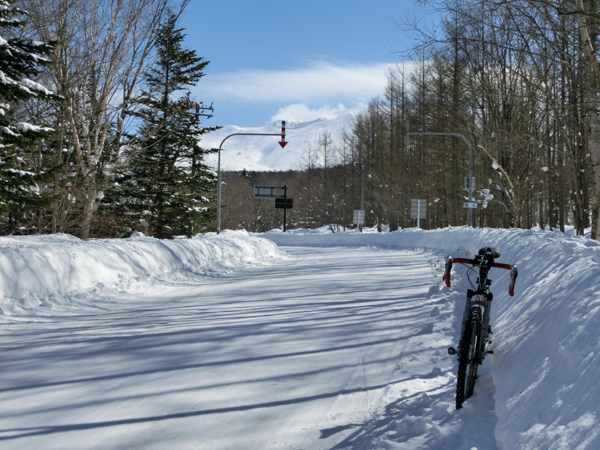 K's bike at the foot.