K
participated in this training. It was minus 6 degrees Celsius at the Mt.Tokachidake Hot Springs. The travelled distance was 14km. We are in November. But this november, the temperature was higher than usual year and we have fewer snow for this period of year.
The snowfall just began one hour before the commencement of training. The snow on the road surface wasn't very stable below the altitude of 600m. Therefore, K started his training at the bifurcation of which the altitude is 1000m.
Up to the altitude of 1100m, a hard ice layer is hiding beneath the fresh snow because the snow melted once at the daytime at this altitude. As long as you are on the bike, there's no problem as the bike is equipped with studded tires although the tires skid a little. But if you get off the bike, you have to pay attention as your shoes aren't equipped with studs. You might slip.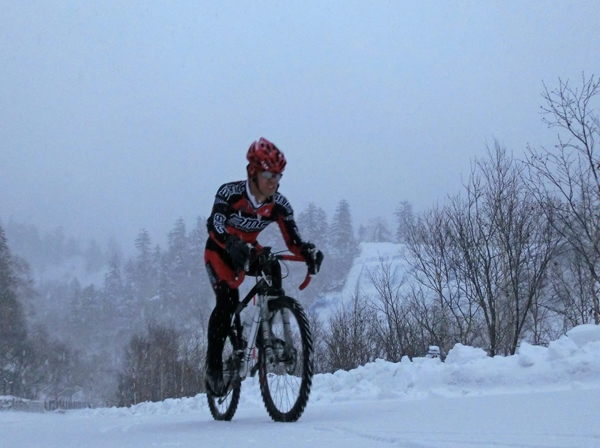 He has a new tail lamp.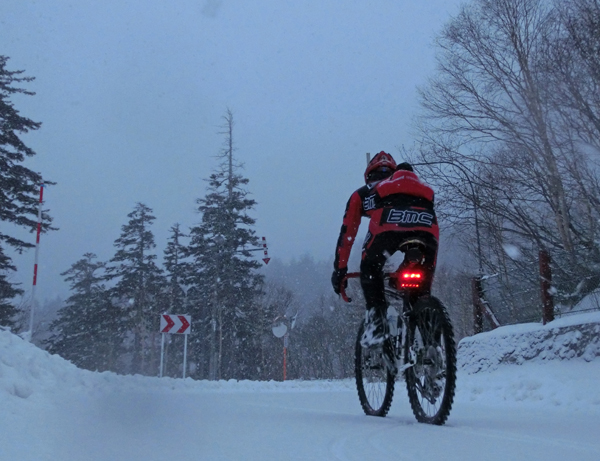 Strange form of snow on the border marker.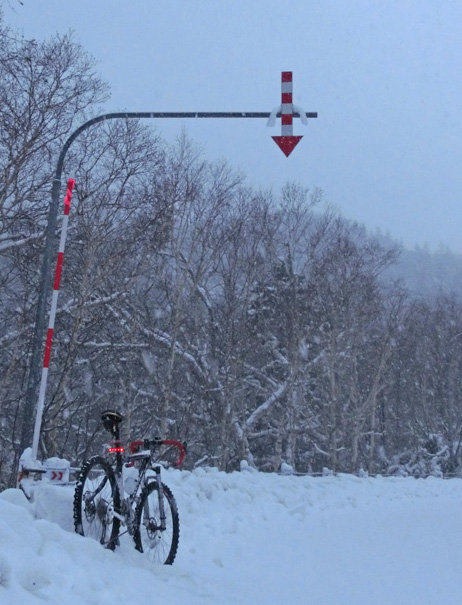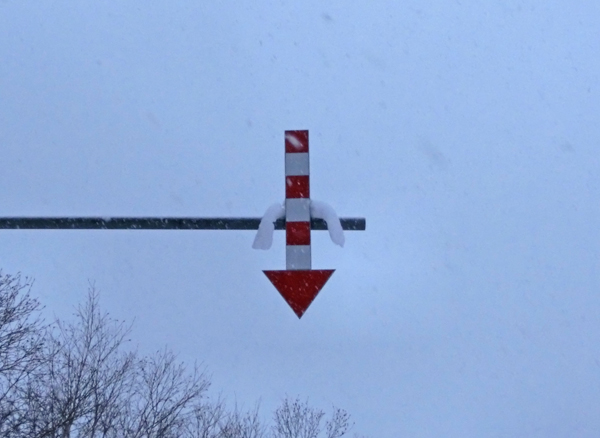 After passing the altitude of 1100m, the snow condition became better. The snow beneath the fresh snow is well compacted. Which means from this altitude, the snow wasn't melted even at the daytime.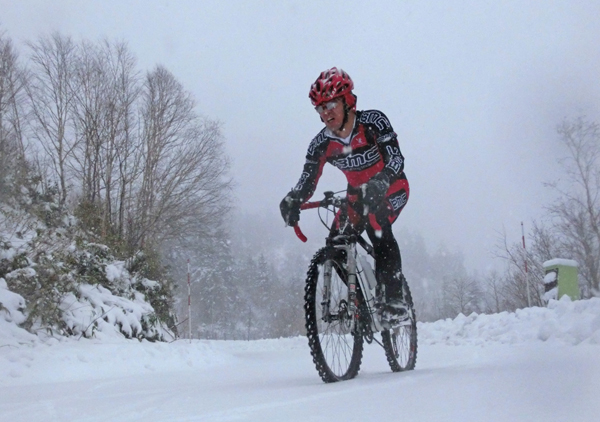 This is the mirror you often see in our training reports. If you compare with photos taken at the end of the snow season (cf.
Mt.Tokachidake 22
), you'll see how much it snows during the winter.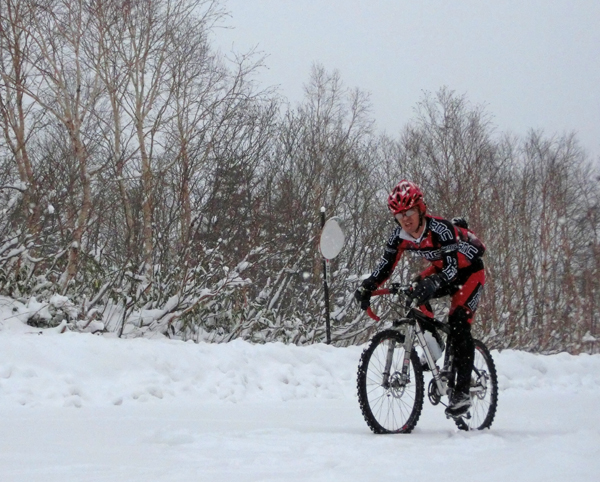 Sprint to the summit.
The highest point of this route and also the highest snow removed motorable road in Hokkaido of which the elevation is 1280m.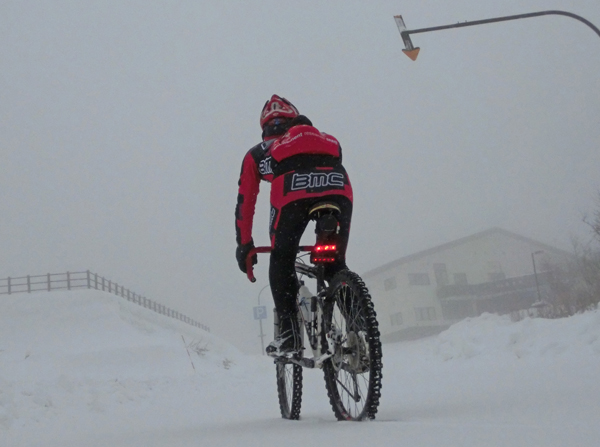 Mt.Tokachidake Hot Springs.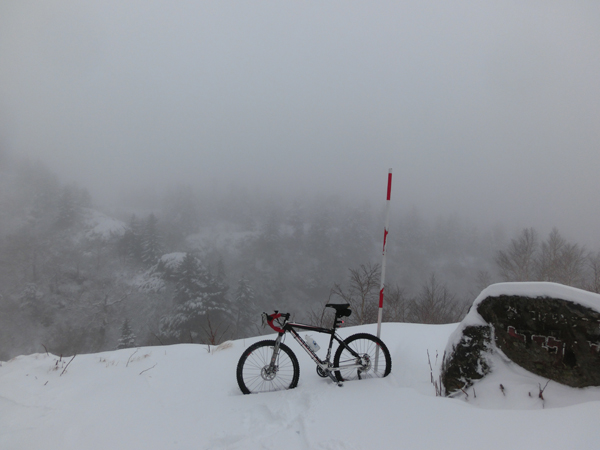 He desended up to the altitude of 1100m and made a U-turn to do a second climbing as the road condition is bad below 1100m of the altitude.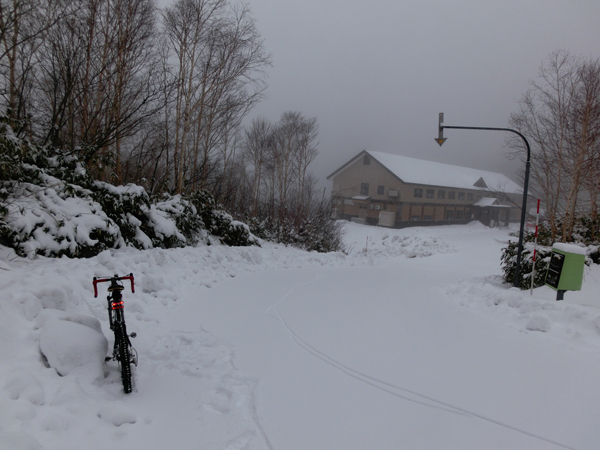 Second climb.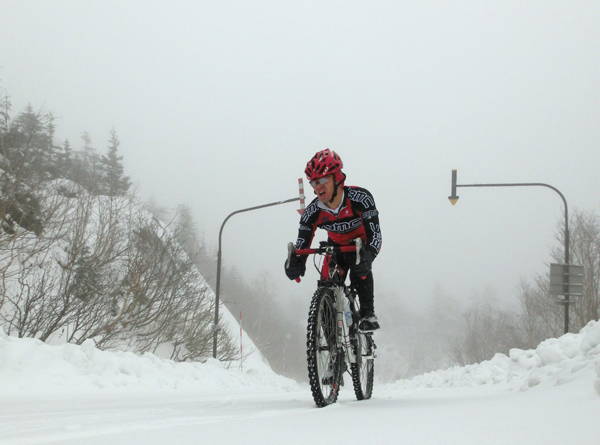 Mt.Tokachidake Hot Springs.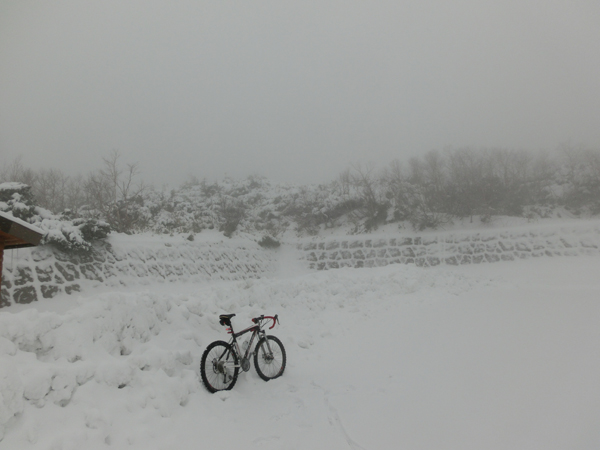 Descended to the altitude of 1100m again.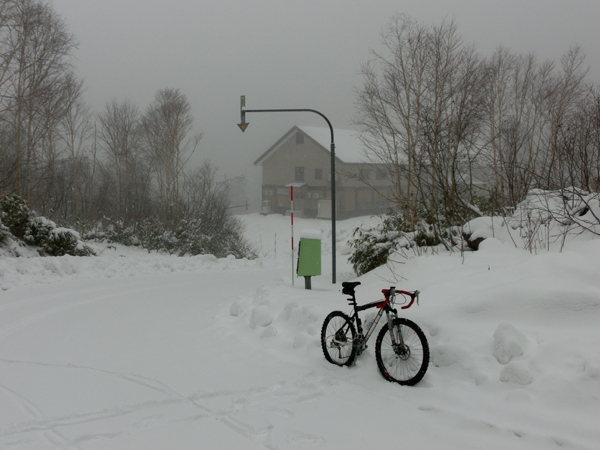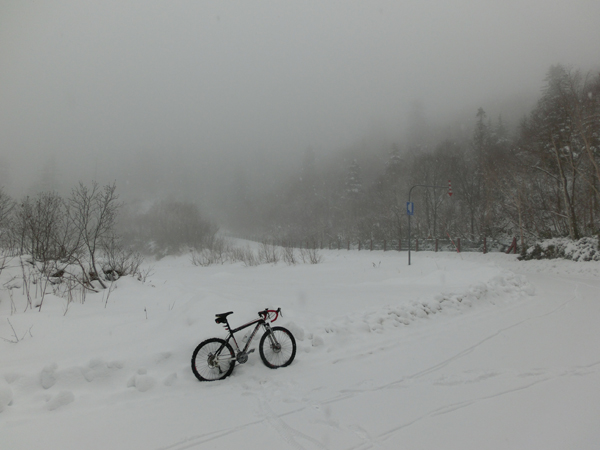 Third climb.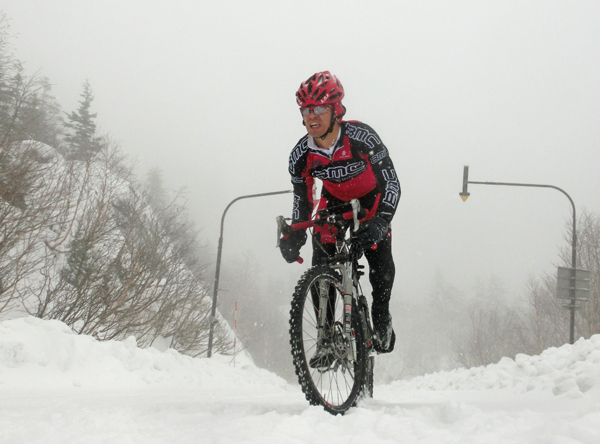 Mt.Tokachidake Hot Springs.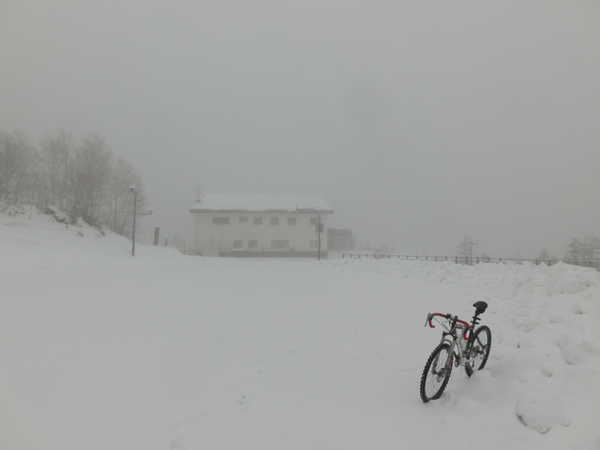 Descent.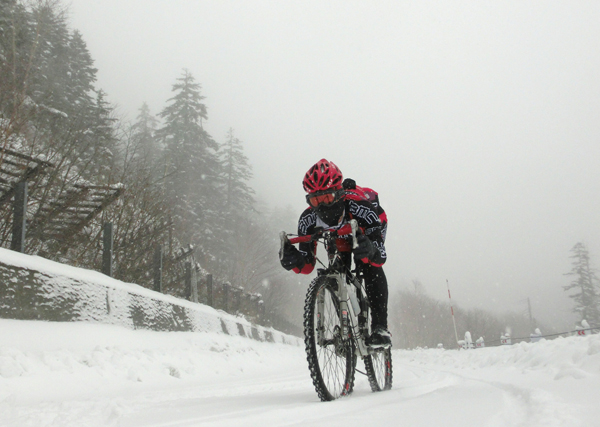 Road.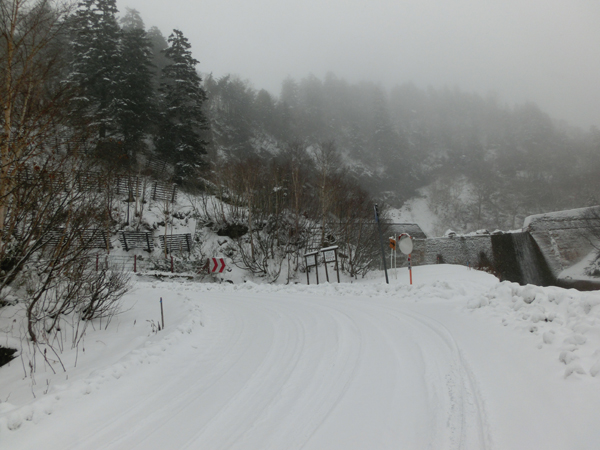 After descended to the bifurcation which is situated at the altitude of 1000m, he headed for the Fukiage Hot Springs.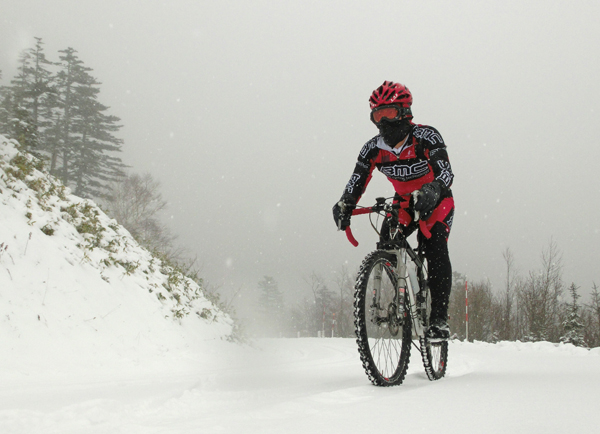 However, the road surface was covered with hard ice under fresh snow. So he didn't enjoy riding for the Fukiage Hot Springs. Therefore, he made a U-turn at the summit of this climb before reaching the Fukiage.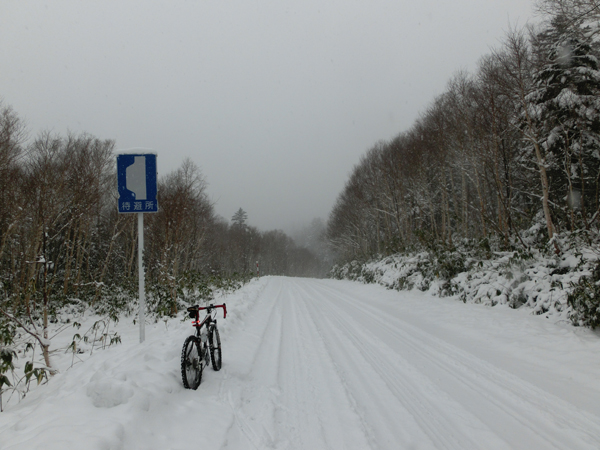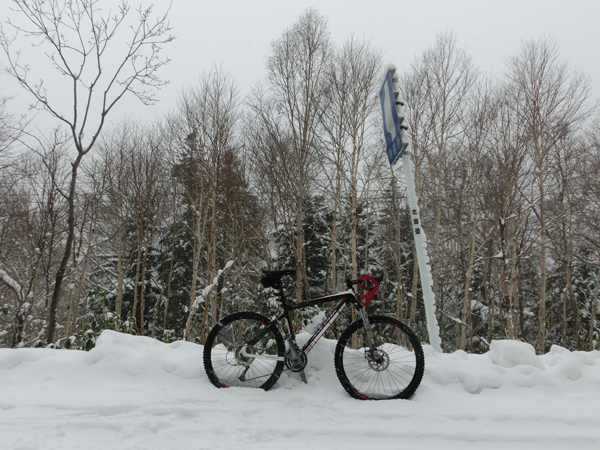 Headed back for the original point of the training: bifurcation.