K
participated in this training. It was minus 9 degrees Celsius at the Kiritachi Pass. It's the first time to train at the Kiritachi Pass. The Kiritachi Pass is situated in one of the most snowy regions in Hokkaido. This ragion has a lot of snow like Niseko (cf.
Niseko 5
) and it's colder in this region than the Furano Basin (cf.
Mt.Tokachidake 28
).
He started at Soushinai in Horokanai. 8km to the summit of the Kiritachi Pass from Soushinai.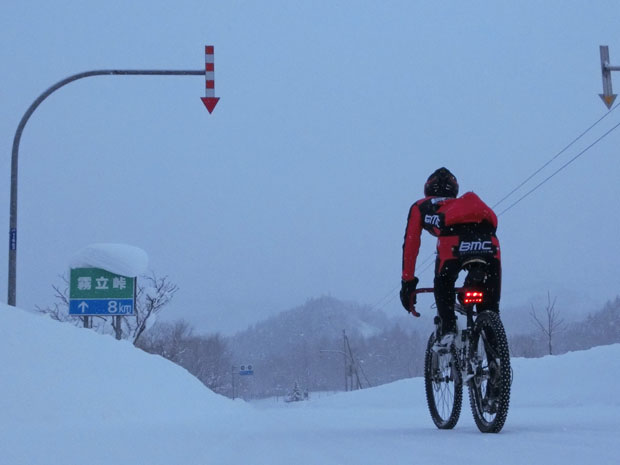 The road is not steep at all. The road of low gradient continues from the foot to the summit. The road surface condition is good. Every 10 minutes, tankers pass this road in the both directions. We have no idea where they come from and where they head for. There are two covered roads between the foot of the mountain and the summit. But the road surface in the both covered roads is covered with snow brought by the winds.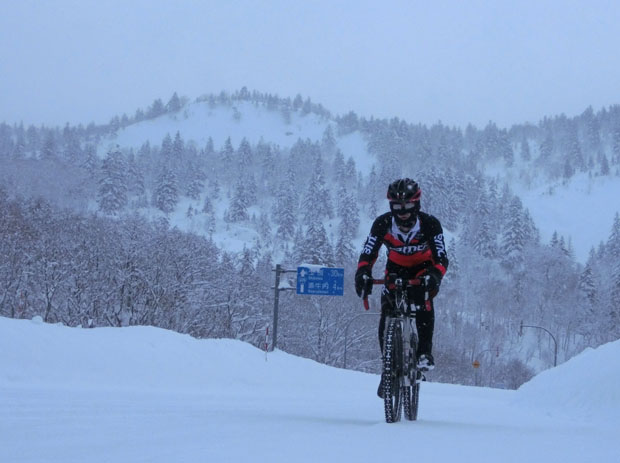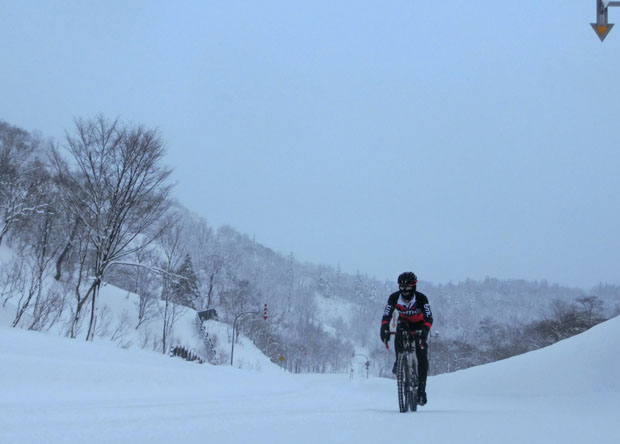 Sprint training in the final approach to the summit. On the boarder sign of Horokanai, it's written "town of minus 41.2 degrees Celsius". Horokanai has the lowest temperature record in Japan which is minus 41.2 degrees Celsius. From time to time the temperature reaches lower than minus 30 degrees Celsius. This day, it's super hot day for Horokanai.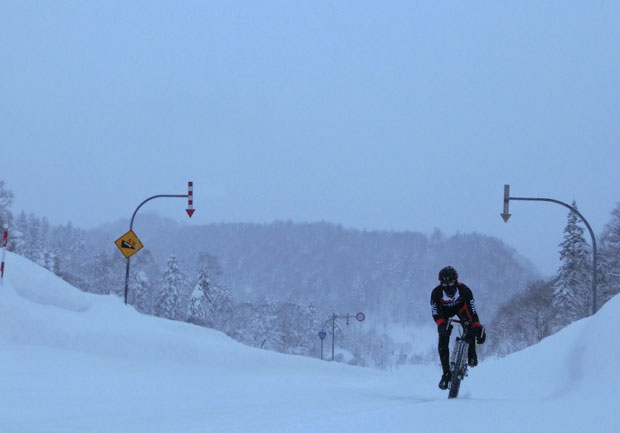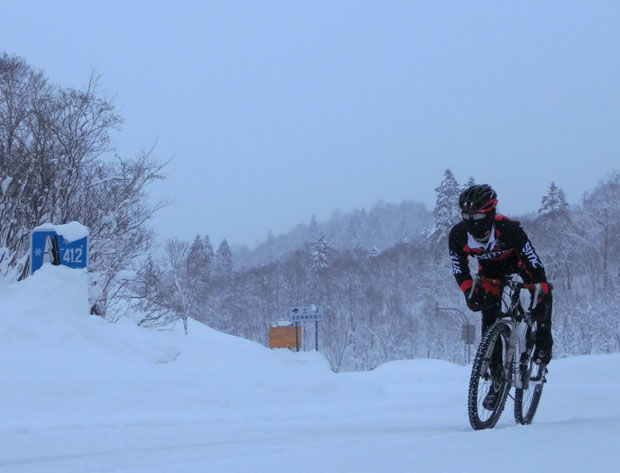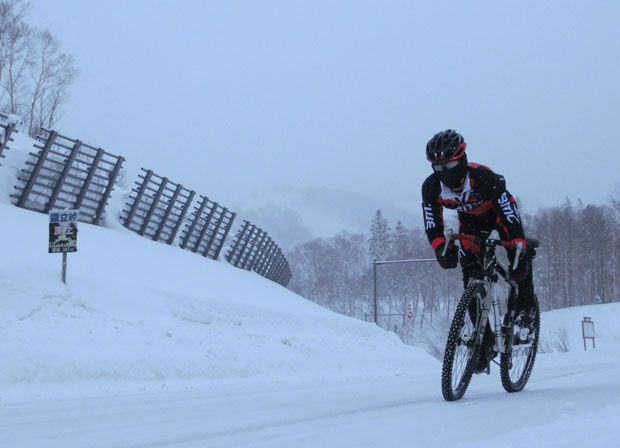 After raising the face cover, he began to descend. He descended up to the curve of omega shape, which had been constructed after a landslide in order to avoid dangerous area.
He made U turn and climbed the pass again from the Tomamae side.
He's passing the omega curve.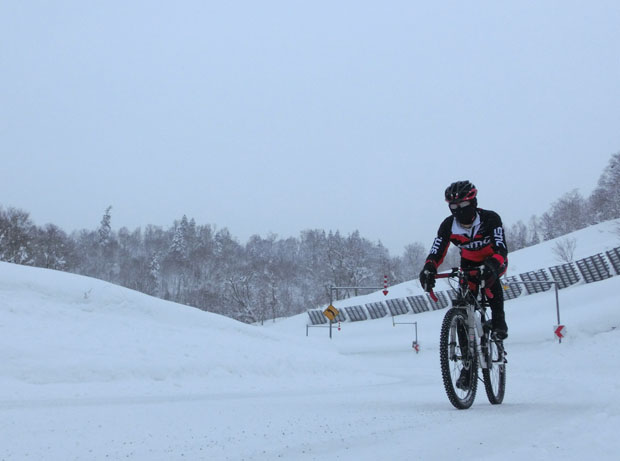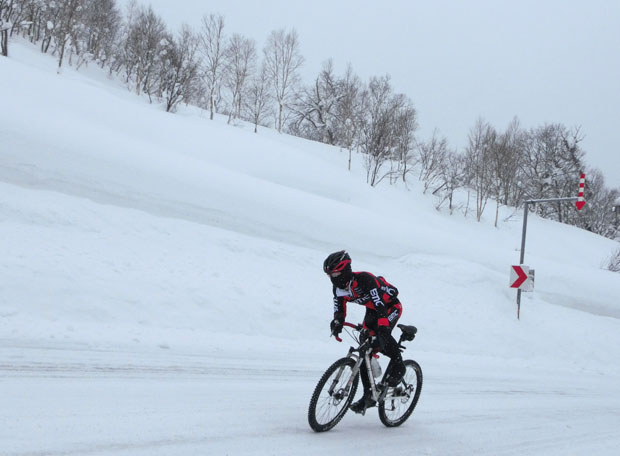 Head wind is strong although a depression is situated in the east.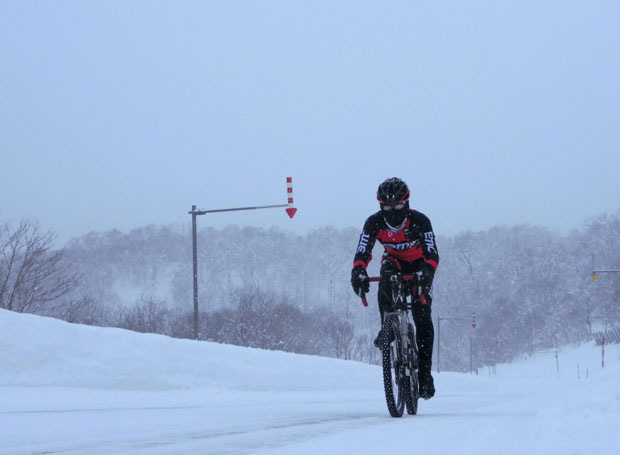 He keeps the face cover raised as the strong head wind makes him feel cold.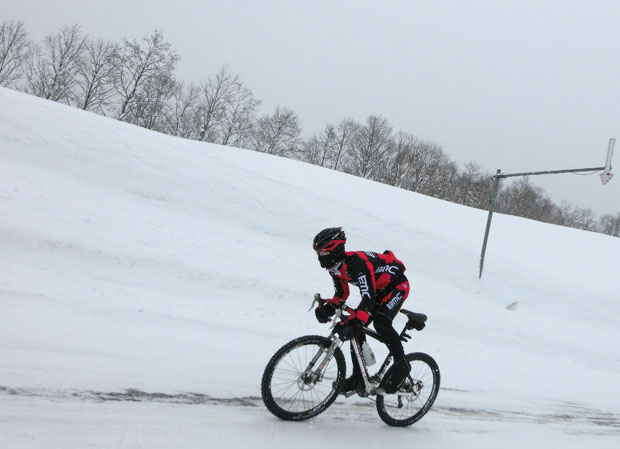 The final appraoch to the summit of the Kiritachi Pass.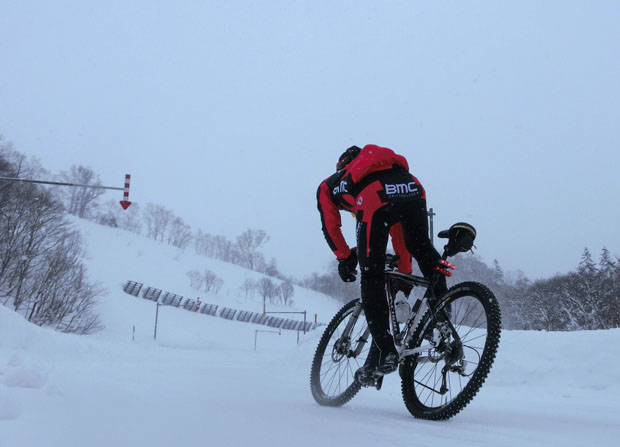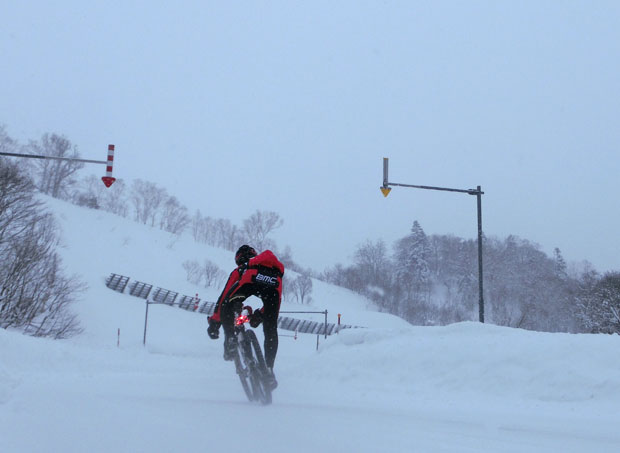 Passing the summit.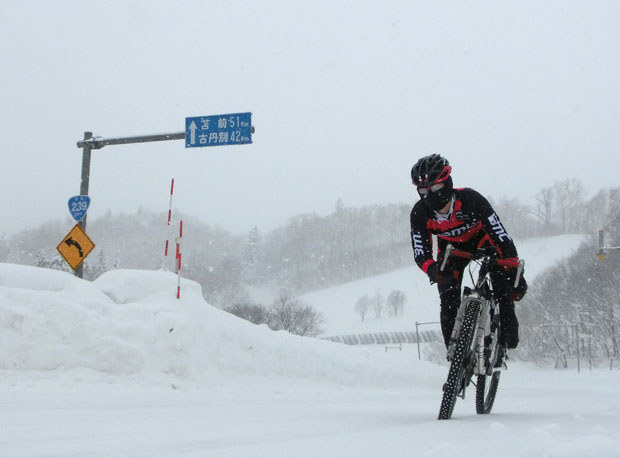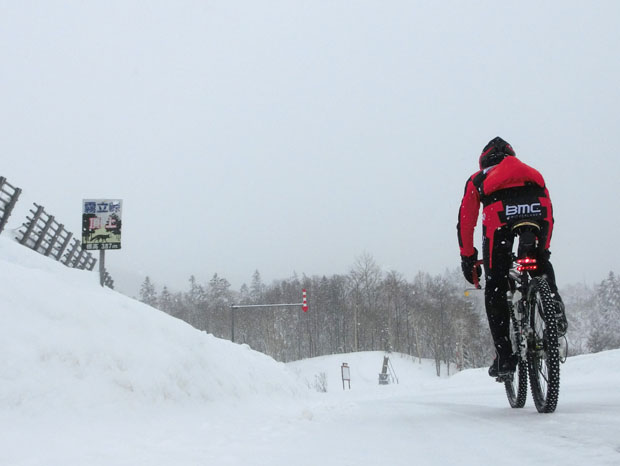 After passing the summit, the snowfall became a little stronger.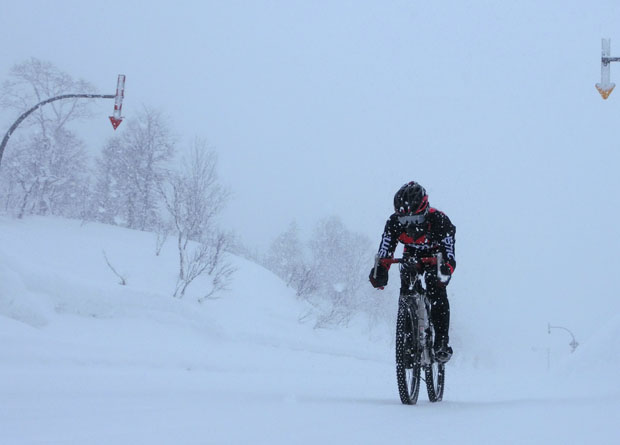 As the descent is not so steep and because of the strong head wind, he can't speed.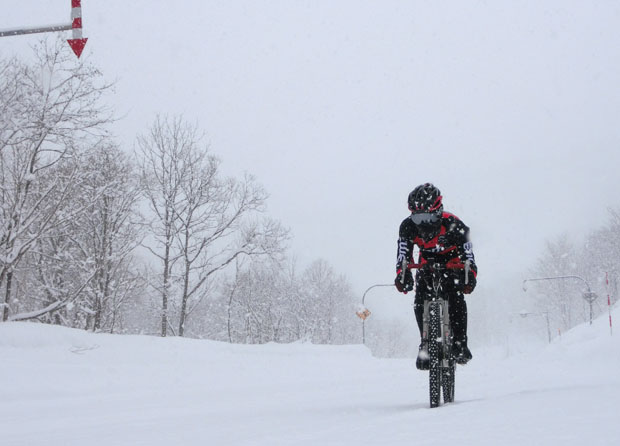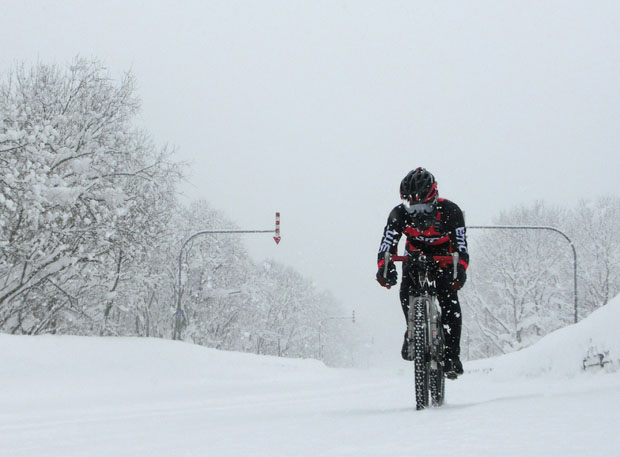 Passing at the foot of a dangerous slant which could cause avalanches at anytime. We hope the road administrator will take anti-avalanche measures soon. It's too dangerous for cyclists.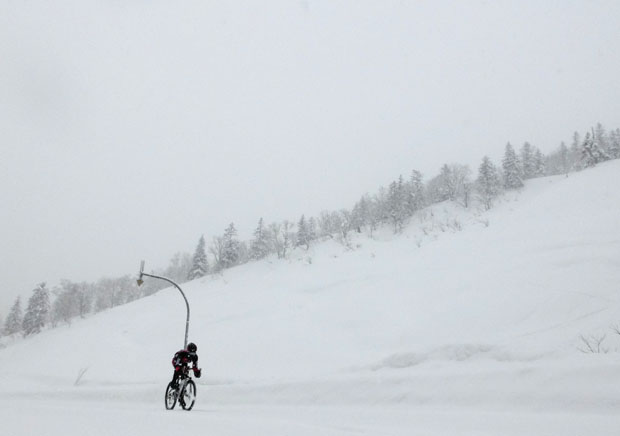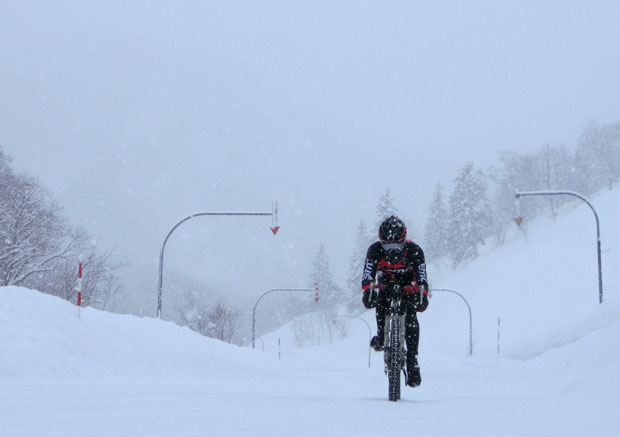 At the foot of the mountains.