It's in the middle of May.
K
participated in this training. It was minus 2 degrees Celsius at the Tokachidake Hot Springs (Tokachidake Onsen). He has just composed a
new bike
. So it's the maiden ride of this new road racing bike for snow. However, it's already in the middle of May. It's very rare to have snow on the road in this season. Fortunately, the road was snow covered just for about 20 minutes. He rode 2km for testing the new bike.
He has impression that it's good in the climbing in spite of his new bike isn't equipped with light studded tires yet.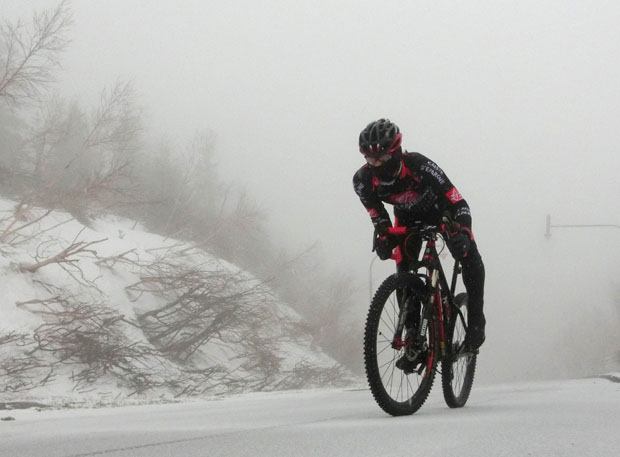 The descent. Its manouevrability is enough high.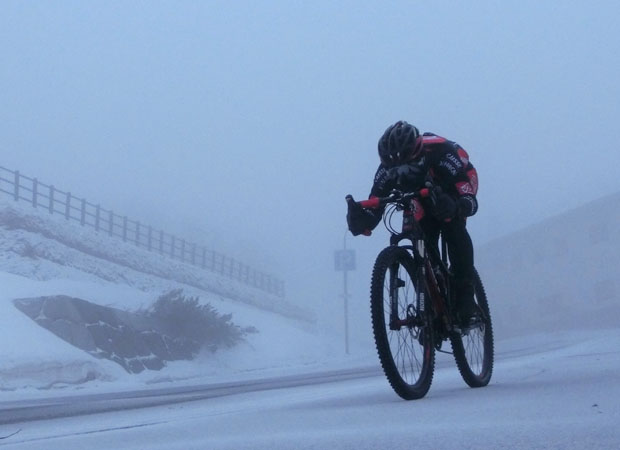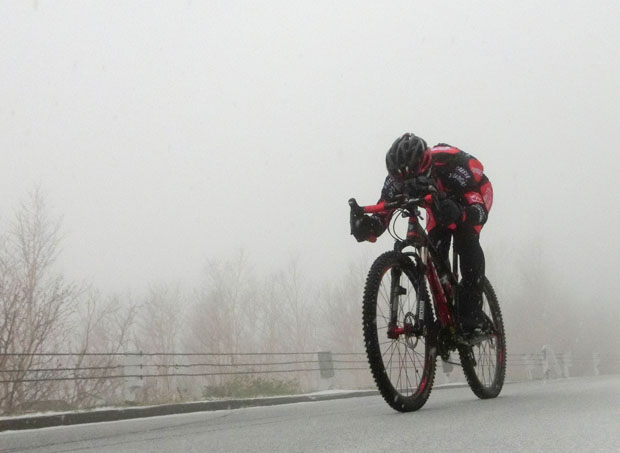 Knog's tail lamp is bright. According to the training report
Mt.Tokachi 28
, Knog's tail lamp would work well in conditions of super-low temperature.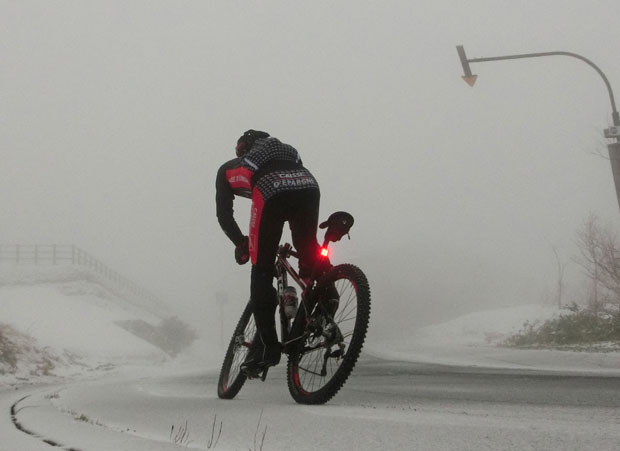 The snow was melting rapidly. He could test the new bike for a short while only. He says his new bike's performance seems higher than his
second bike
. We have to wait for the further reports on the new bike until the next season.