We are in the first half of October. It's first experience to ride on snow in the first half of October, even earlier than
Mt.Asahidake 2
. Actually, at the end of September, the road was snow covered this year. However, no one amoung us could have arrange to ride on the snow at the end of this September because of their work.
K
participated in this training. It was minus 3 degrees Celsius at the Tokachidake Hot Springs (Tokachidake Onsen). It's second time he rides his
new bike
. He expected a much lower temperature according to that of the foot of the mountain, which was zero degrees Celsius. So he wore warmly. However, the temperature up there was much higher than expected. So he feels hot.
He started his training at the summit because the snow on the road was unstable at low altitudes as the road surface temperature was higher than zero degrees Celsius. So he descends at first.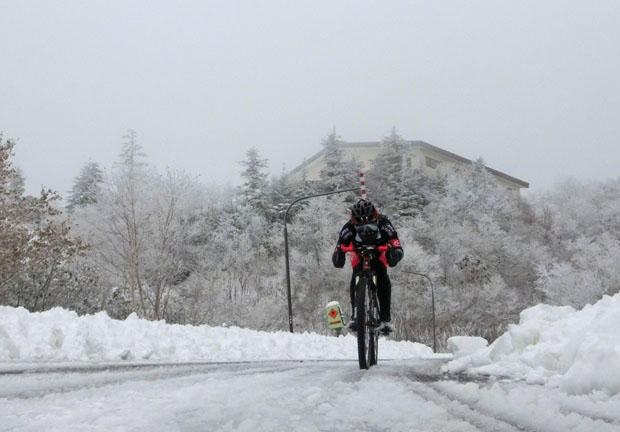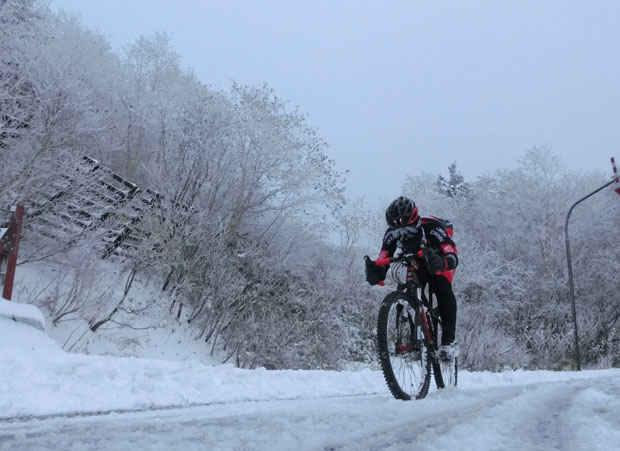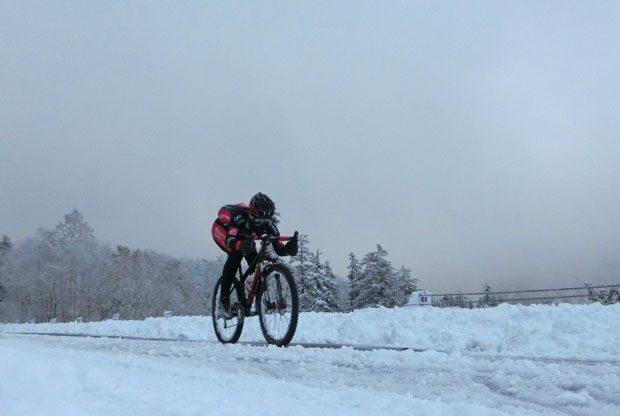 And climbed back to the summit. He did sprint training several times at the summit. But the snow wasn't compacted. So the tires did not transfmit the power to the ground well. Therefore he didn't continue his training long time.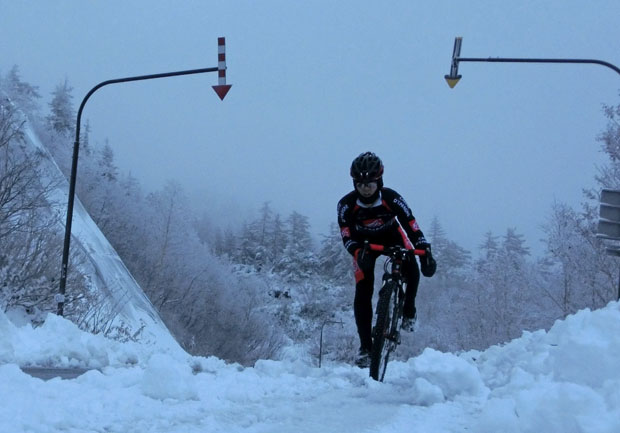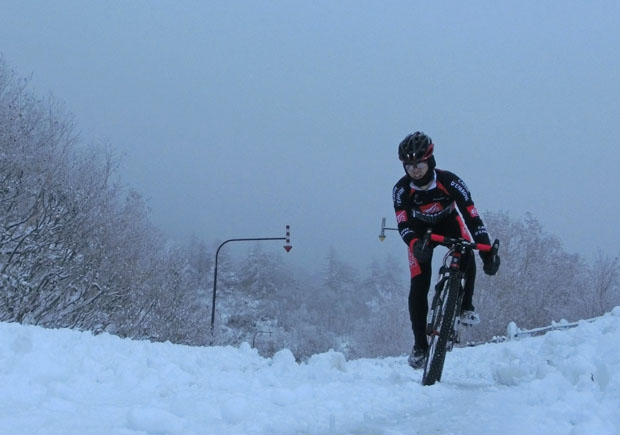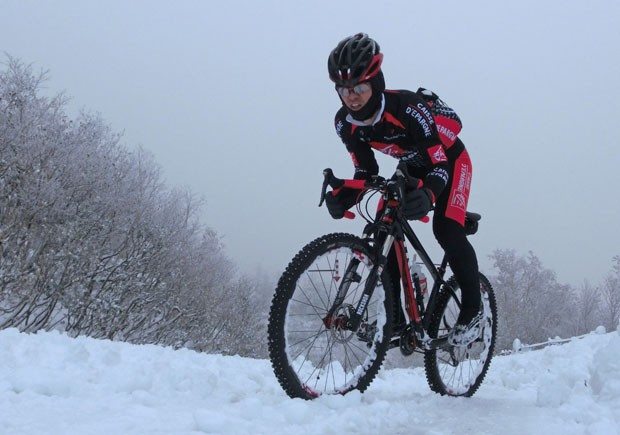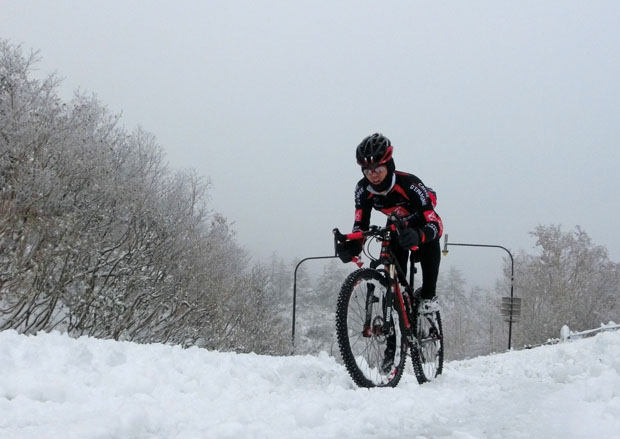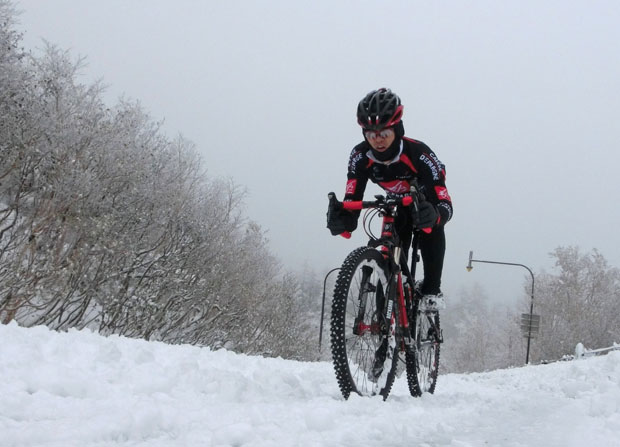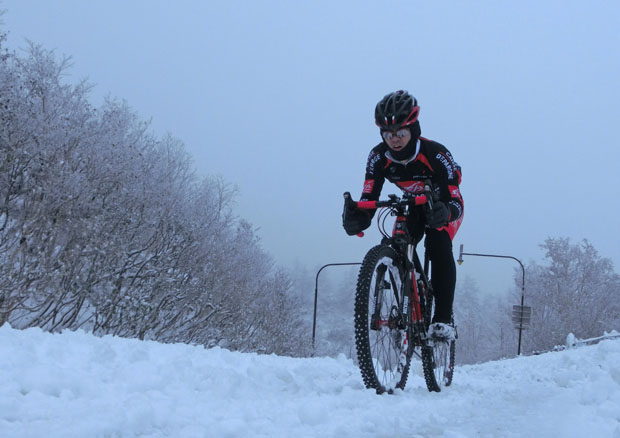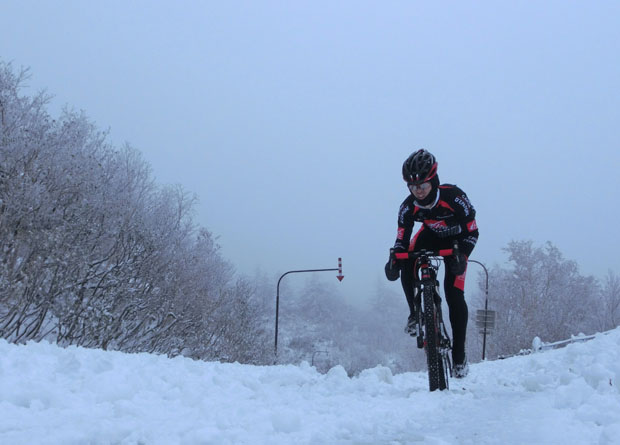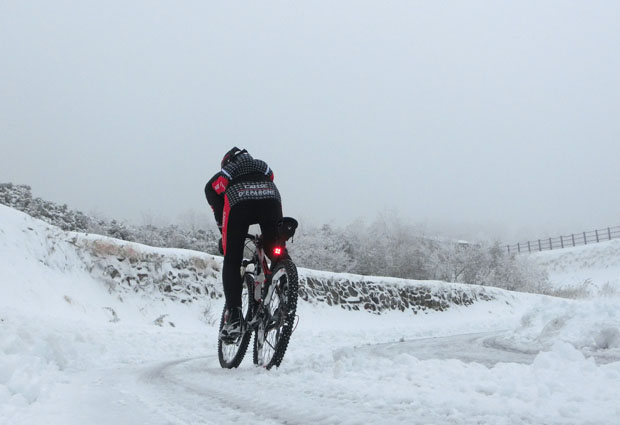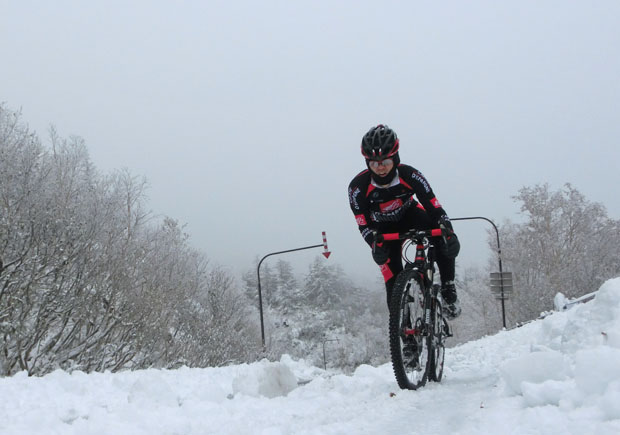 Trees at the foot of the mountain, which still have leaves are bent like
Mt.Asahidake 2
by the heavy snow which is out of season for this altitude.