(This is an imported training report from Tesseract's personal site)
It snowed sufficiently for training after a long absence.
Cairn
said he would participate in this day's training if he could wake up early. But apparently he couldn't. So
Tesseract
went alone to training to Oyafuru. The temperature was around 0 degrees Celsius in Oyafuru. The pressure of the low pressure on the Sea of Okhotsk reached 958 hPa. So sometimes gales of which the velocity was more than 20m/s were blowing.
Ground blizzard caused by the gale.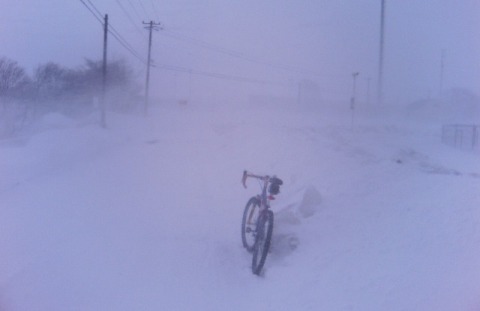 He was entering Oyafuru that is infamous as a region where the ground blizzard is strong.
The visibility went down from time to time when the gale blew.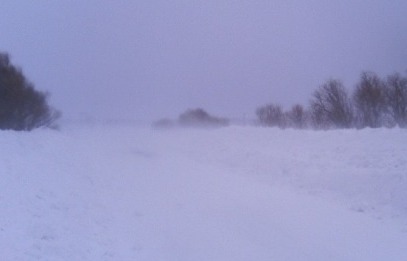 In the latter part of the training, the strong wind ceased a bit and small
snowdrifts
were found everywhere.