Dr.K
and
Tesseract
participated in this training. Tesseract wanted to train with summer road bike in Sapporo where there wasn't much snow but Dr.K didn't want because he doesn't like riding summer road bike on partially icy and snow covered roads. So Tesseract gave up and yielded to Dr.K. So we came to a region where there was enough snow bringing bikes equipped with studded tires. We had to come to Aoyama where it was snowing because of a micro-depression on the Ishikari Bay. The temperature was about minus 6 degrees Celsius on the highest point of this day. The travelled distance was 44.56km.
Final approach to the summit of the Atsuta Pass (Atsuta Mountain Road).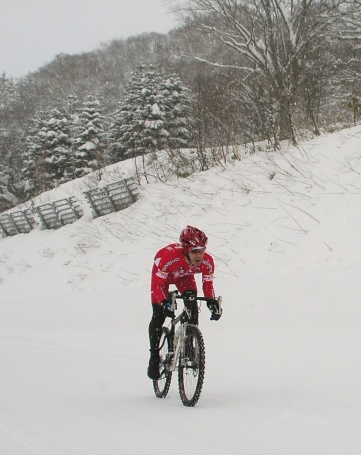 Inspecting the state of the snow removal.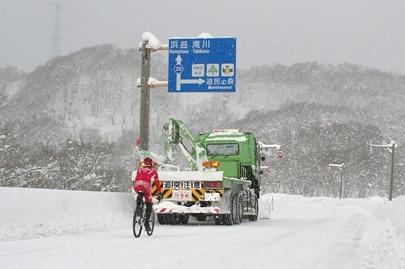 Dr.K in Aoyamaoku.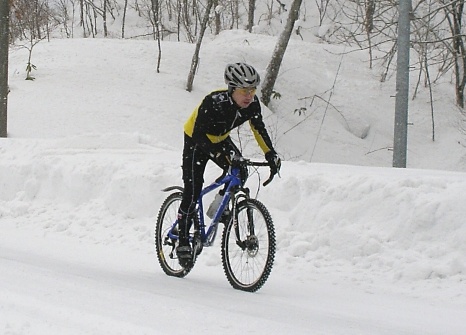 Tesseract in Aoyamaoku.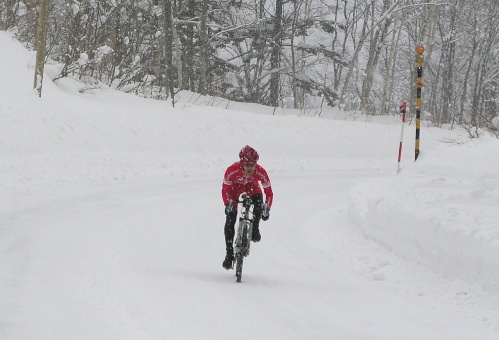 The background is the Mt.Kamuyshiri.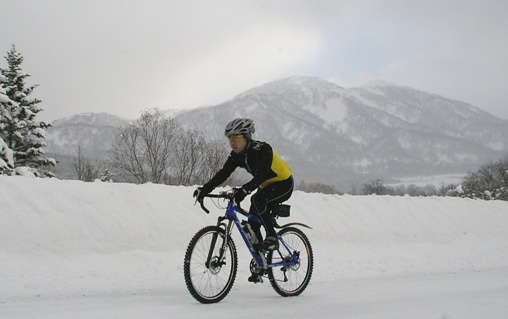 Snow covered conifers.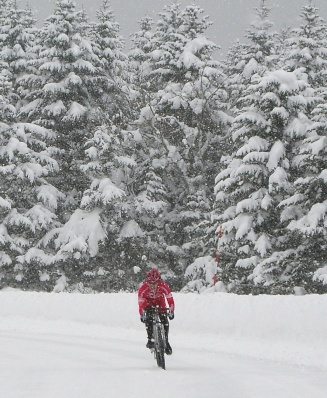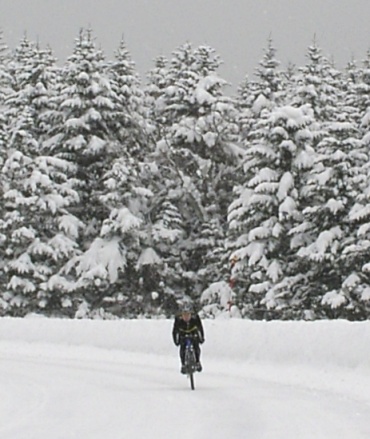 We went back to Atsuta. The snowfall got stronger and the road wasn't snow removed for hours. Therefore, the tires began to submerge into the snow.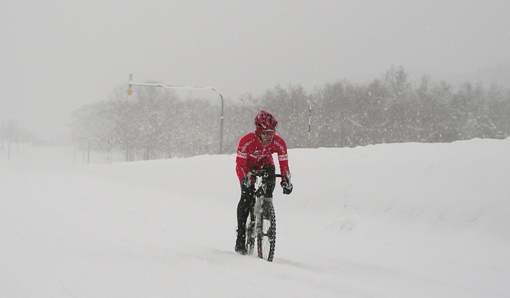 Approaching the crossroads in Aoyama, the sun came back.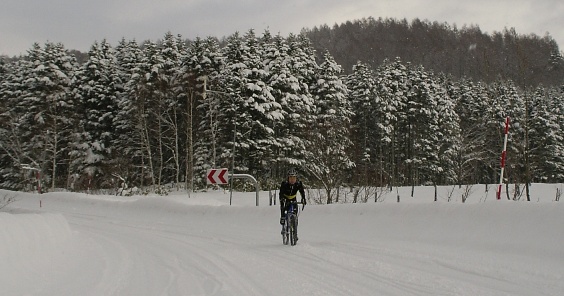 And passing the summit of the Atsuta Pass (Atsuta Mountain Road) again.