A new season begins. In this season, Tesseract (the translator of this site) is very busy. So training reports will be as short as possible.
Dr.K
and
Tesseract
participated in this training. The temperature was about minus 5 degrees Celsius on the Mt.Teine.
Dr.K's got a
new bike
with a road handlebar like
Tesseract's
.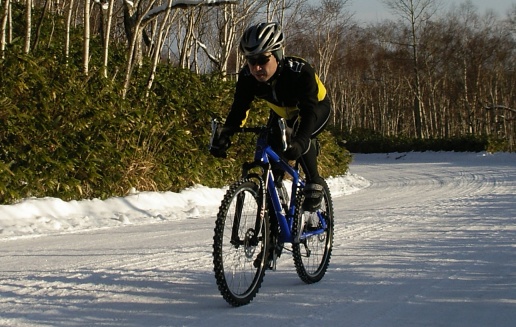 On the ascent, a snowplough passed us and Tesseract used it as a pacer. So Tesseract showed up first.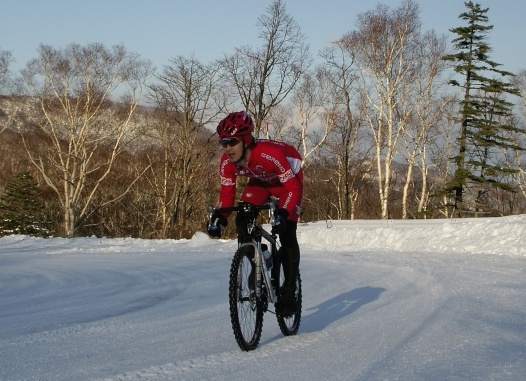 Later Dr.K arrived.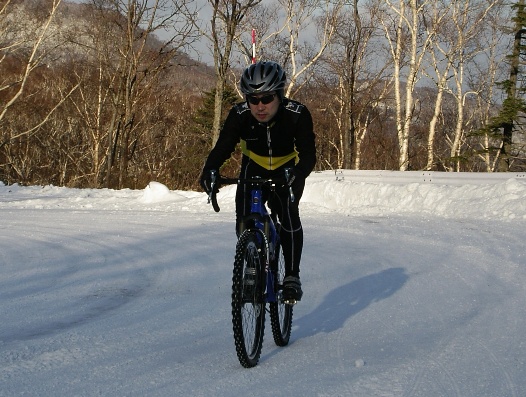 The descent was super fun. Tesseract used powered drifting (power oversteer) in the right-hand corner situated just beside the golf courses.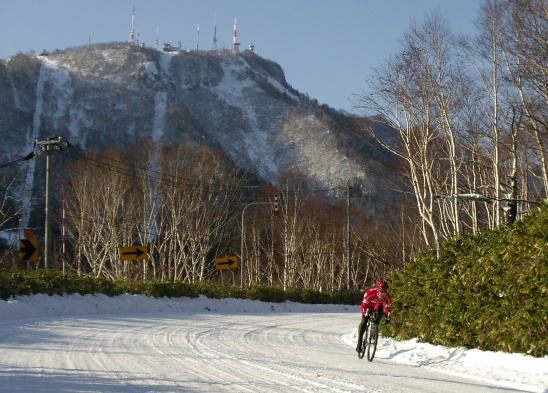 Dr.K had some mechanical problems on the descent as his bike wasn't well adjusted yet. So he had to slow down.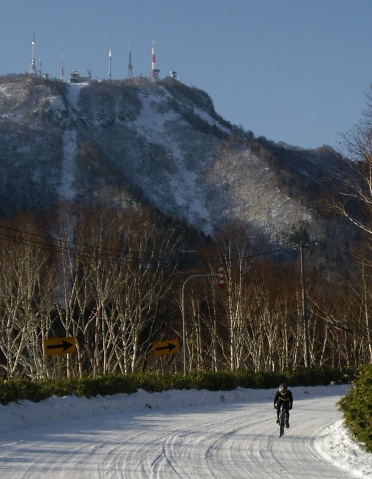 The maximal velocity of this day was 63.5km/h.
The Mt.Teine's Profile