Dr.K
and
Tesseract
participated in this training. The temperature was about minus 8 degrees Celsius on the Kenashi Pass. There was not much snow on the flat of the littoral regions yet (Tesseract still rides summer road bike in the regions of low altitude) but it was already winter on the mountains.
Tesseract and the Port of Otaru.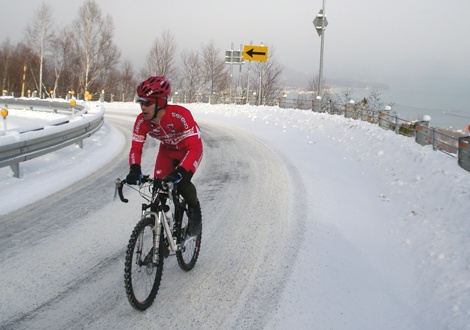 Dr.K and the Port of Otaru.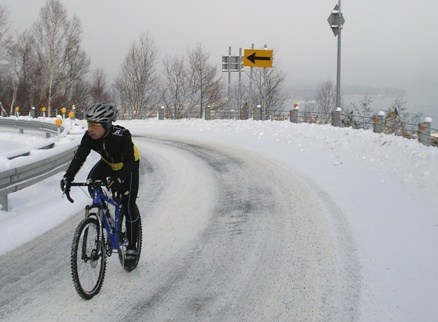 It has been a week he's riding this
new bike
with a road handlebar. He says his new bike is wonderful and he would have built it earlier.
Entering the mountain area.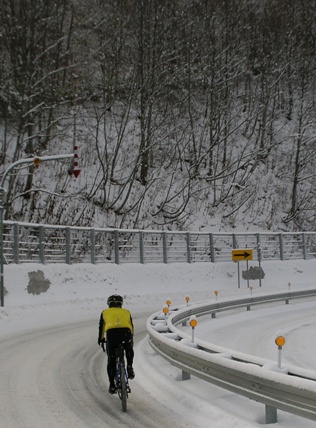 View of the Port of Otaru from the observatory.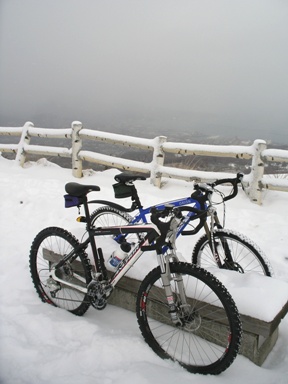 And Tesseract arrived at the Kenashi Pass.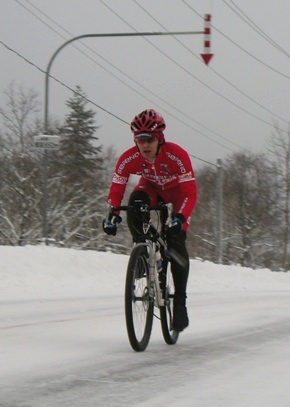 Dr.K's powerful arrival.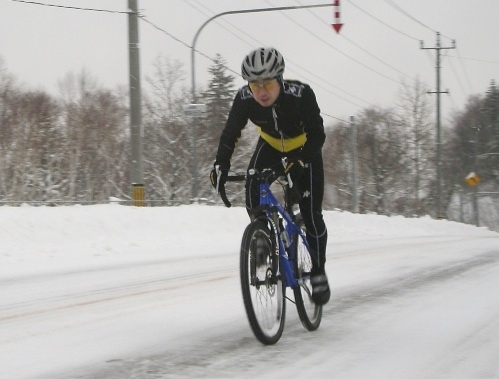 The velocity was between 48-55km/h on the descent and 34-45km/h on the flat. In the descent, the gap from Tesseract who loves fast descent and was riding ahead to Dr.K who rides prudently and was riding behind increased to more than 1 minute but after regrouping at the foot of the mountain, we rode together on the flat. It was a good training.
We wanted to go to the Ochiai Dam. However, the road was covered of fresh snow. Therefore, we renounced it.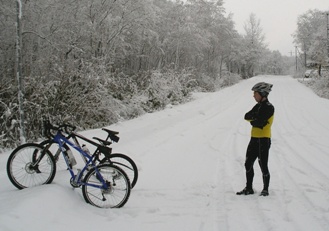 Instead, we headed for the Kiroro Skiing Resort.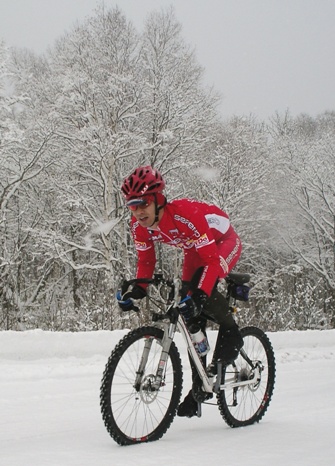 Couldn't see the Mt.Yoichidake. Dr.K is observing the Tesseract's bike.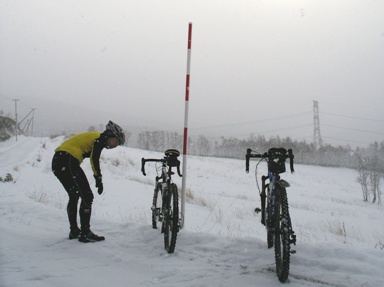 Second passage on the Second Kenashi Pass. Tesseract's arrival.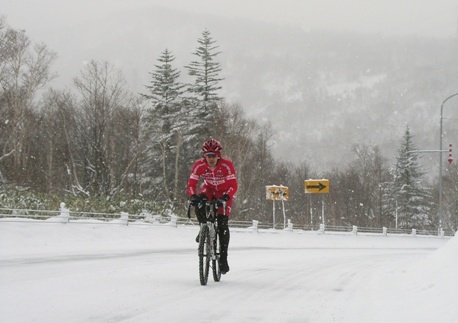 Reentering Otaru. The Second Kenashi Pass is the border of Akaigawa and Otaru.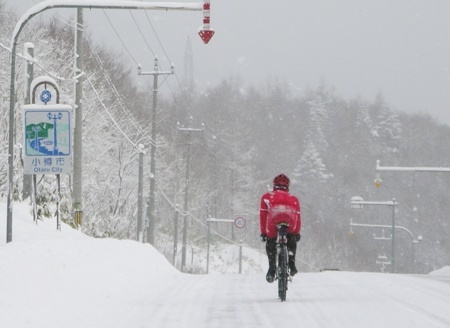 Dr.K on the Second Kenashi Pass.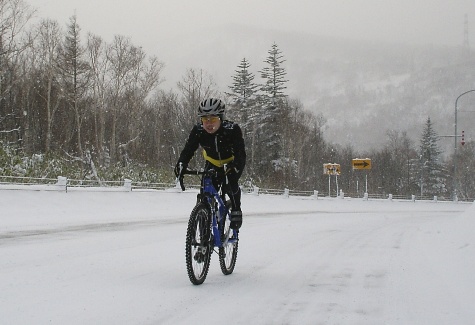 He reentered Otaru as well.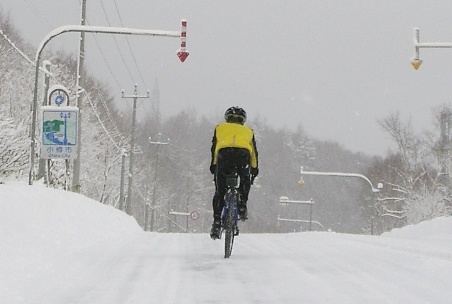 On the descent, Tesseract followed a bus for several kilometres as usual. You can keep warm behind the bus. Bus pacing is suitable for winter descent.
Our travelled distance was 48km. It was rather long for training with studded tires.