After monthes of off-season, we are back at last!
Sprinter
Dr.K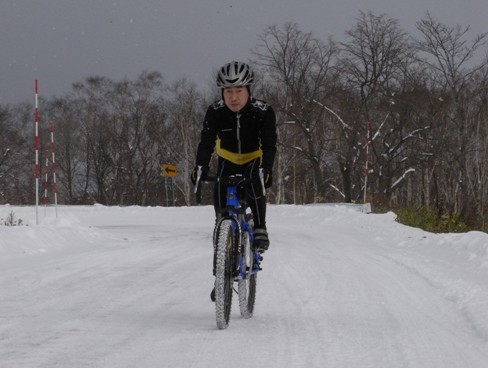 and
timetrialist
Tesseract
.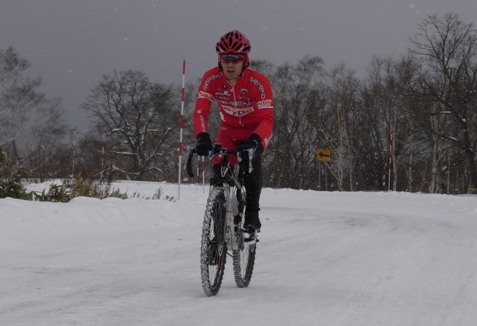 It was minus 3 degrees Celsius on the Mt.Teine. The road condition was very bad up to the altitude of 250m as the temperature was high. We climbed talking together up to the aerial cableway station without any battle. The photos above are those of arrival to the station.
But in the downhill, Tesseract is descending seriously.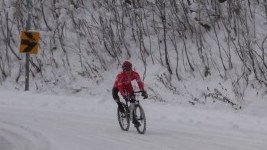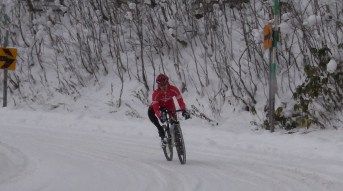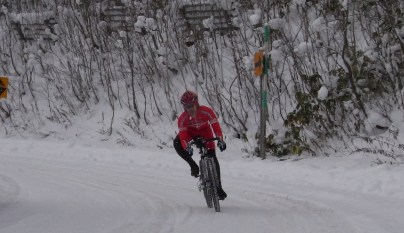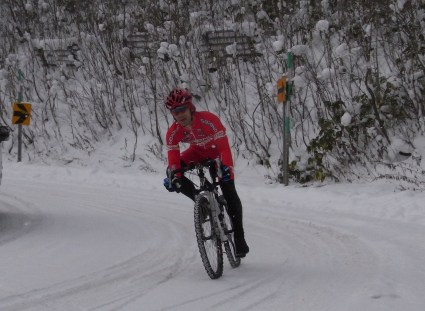 Dr.K tries not to let the gap open.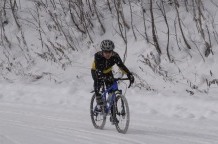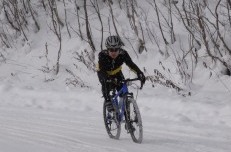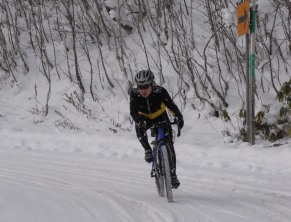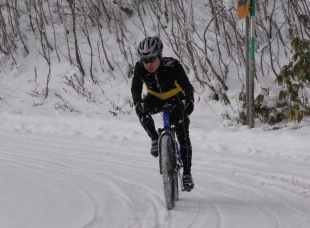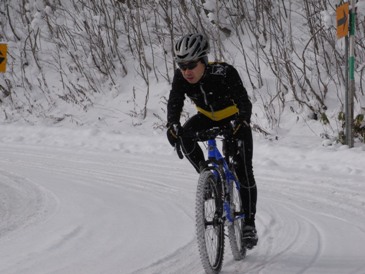 Tesseract is still increasing the gap.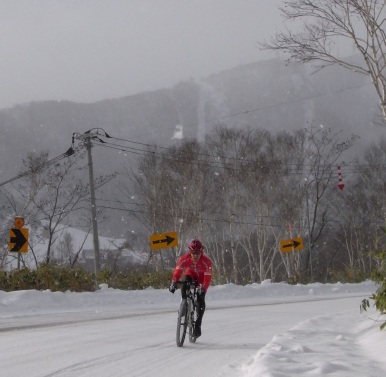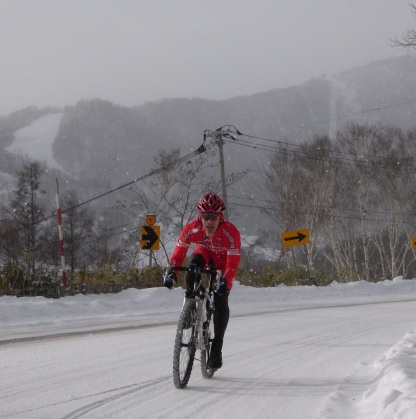 Dr.K is pursuing him.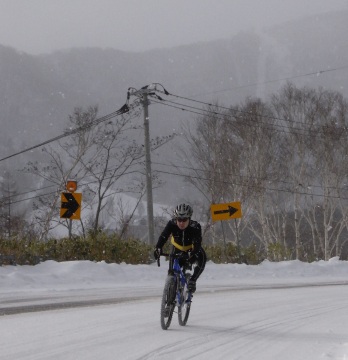 Tesseract kept pedaling to activate the power oversteer in this corner.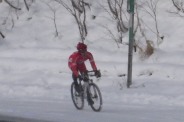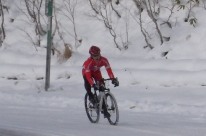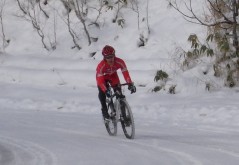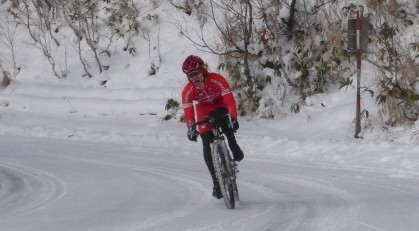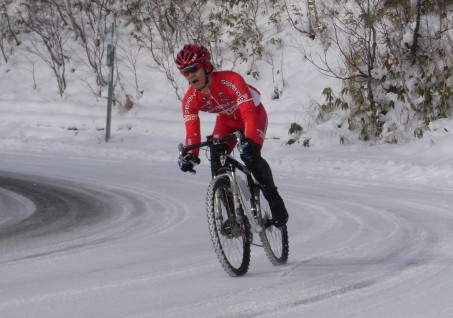 Dr.K kept pedaling in this corner as well.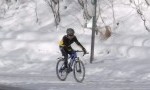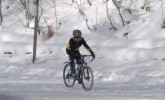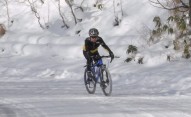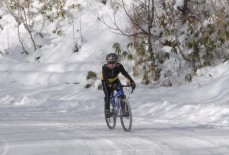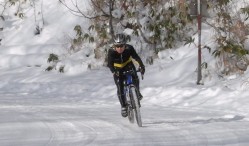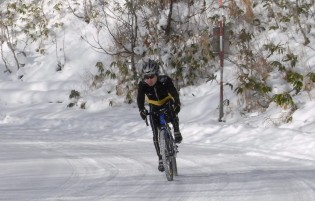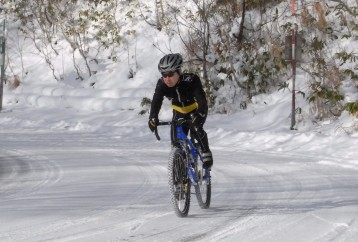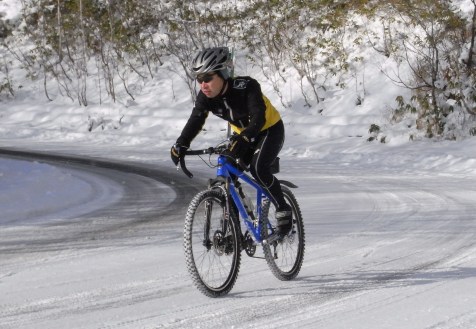 As the snow on the road had been already melted at the low altitude, we rode on the road on which the snow wasn't removed. The surface of snow on this road was very rough and hard. So it was difficult to control the bikes.
As the surface of the road was rough, Tesseract rides standing on the bike to balance.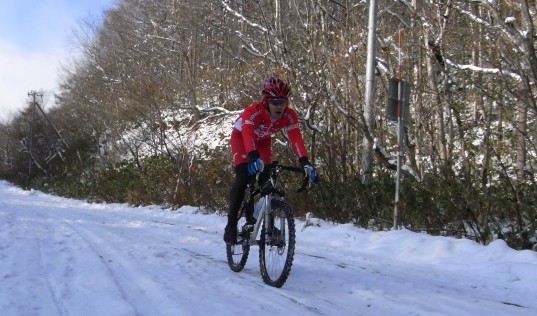 Dr.K did it as well.