Dr.K
and
K
participated in this training. It was minus 5 degrees Celsius in Akaigawa. We are here to test a new equipment: ski glasses. As we mentioned in the training report
Mt.Tokachidake 4
, we need some equipement to cover the face during the downhill in the condition of super low temperature. Even a small part of the face is exposed to the outside air, this part would be frostbite. Ski glasses might resolve this problem.
We wanted to ride on the Kenashi Pass. However, the snow on the National 393 was almost melted because the amount of snowfall of this morning was too small. So we rode on a municipal road.
At first, we descended to the foot of the mountain, near Kiroro Skiing Resort.
K's cornering.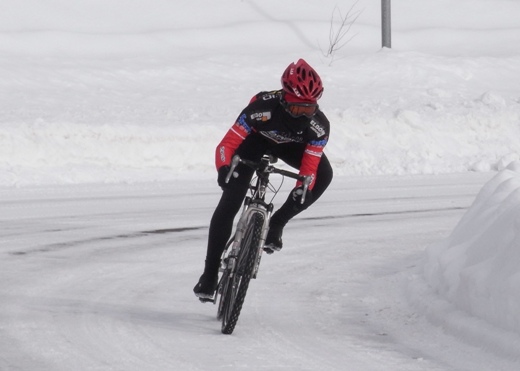 Dr.K's cornering.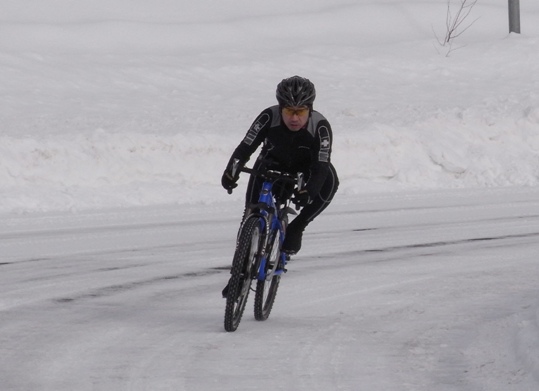 And we came back to the point from which we had come.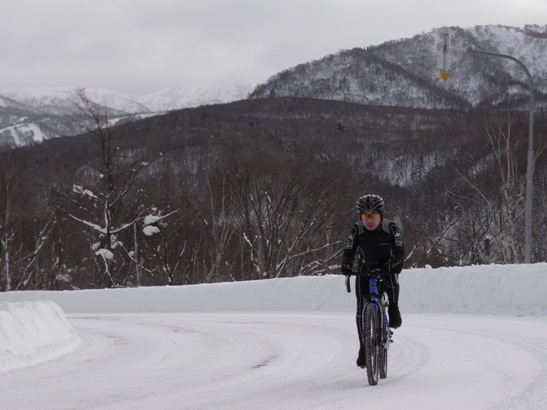 The ski glasses seem to be ok. They don't get fogged even in the climb.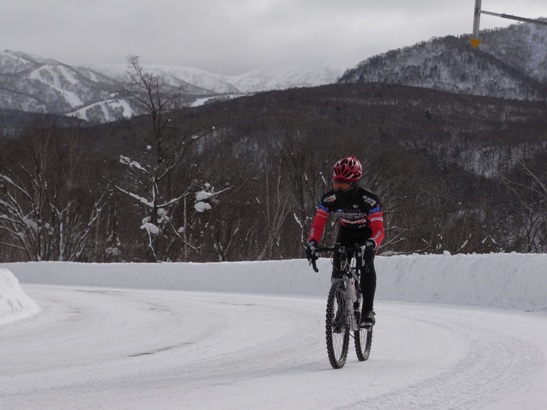 After arriving at the summit of this route, we headded back for the foot of the mountain again.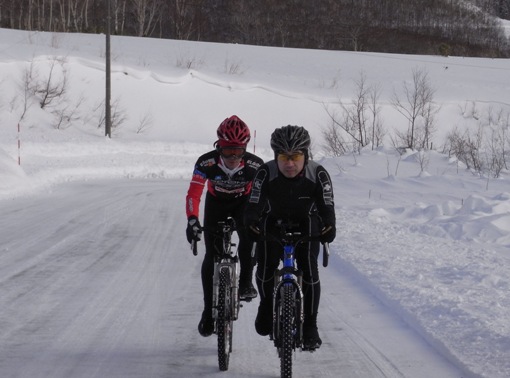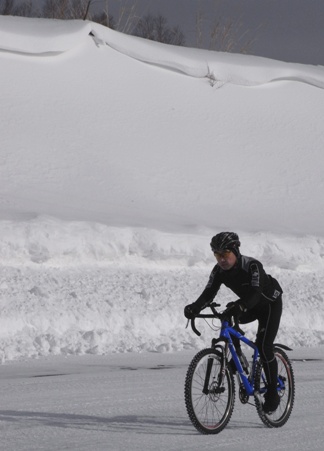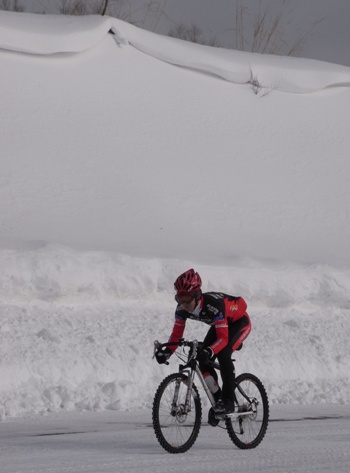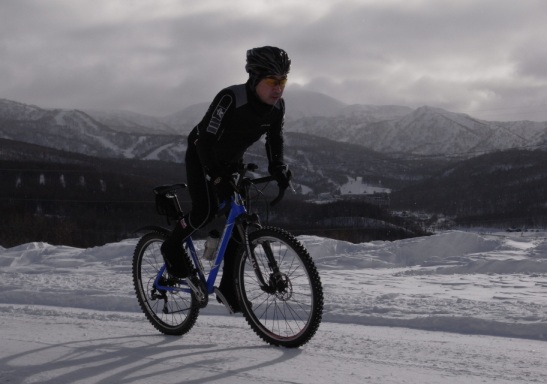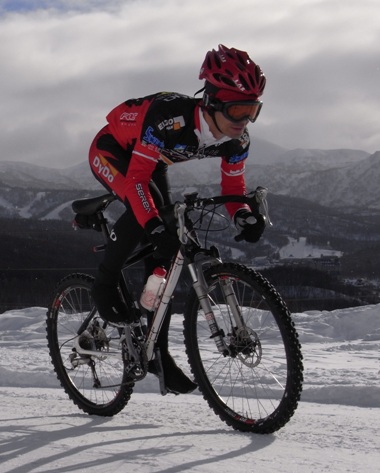 K won the descent with a time gap of 49 seconds.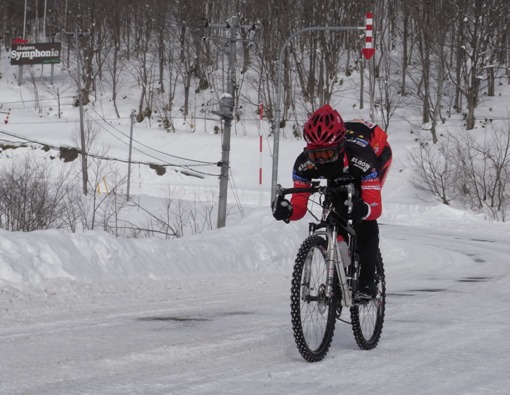 Dr.K arrived 49 seconds later to the foot of the mountain.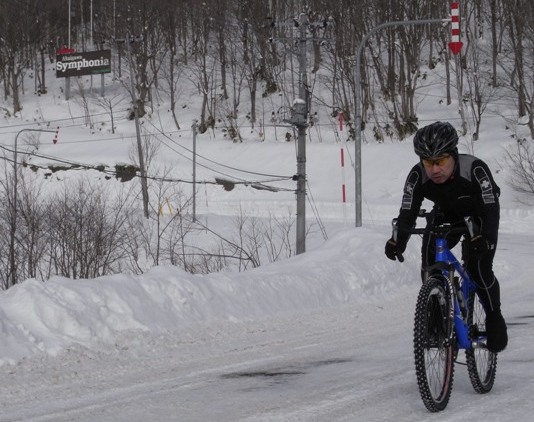 We reclimbed. Dr.K accelerated entering the steep part and he kept this speed for a while. K stayed just behind his wheel. But Dr.K exhausted himself soon and dropped out.
K arrived first to the summit.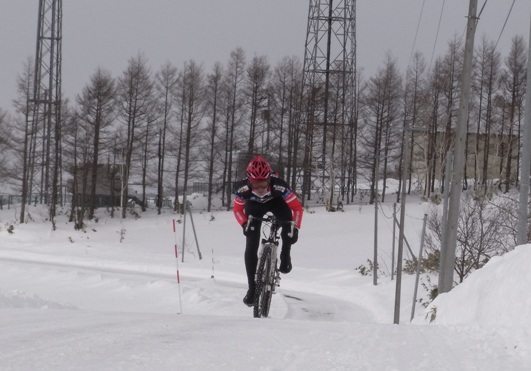 Dr.K arrived 1 minute 9 seconds later.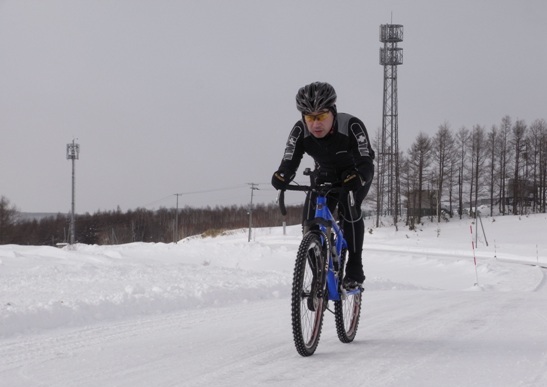 Our bikes and the Mt.Yoichidake.