Special guest Mr.Kataoka,
Mr.Suzuki
,
Dr.K
and
K
participated in this training. It was minus 3 degrees Celsius at the Mt.Tokachidake Hot Springs. It was snowing although we were in May. It's amazing.
This day, we were supposed to climb the Mt.Tokachidake from the foot in the morning and climb the Mt.Asahidake from the foot in the afternoon. However, the weather turned against the training. We were thinking to cancel the training because we didn't get wet riding in the rain. After a long discussion, we decided to move the start point up to the altitude of 1000m where it was snowing. The road was wet even at this altitude but we wouldn't get wet by the precipitation. So we began our training there.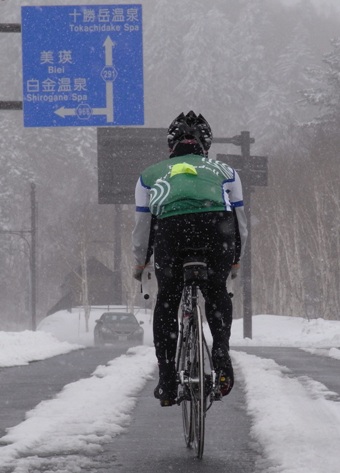 We are climbing talking together.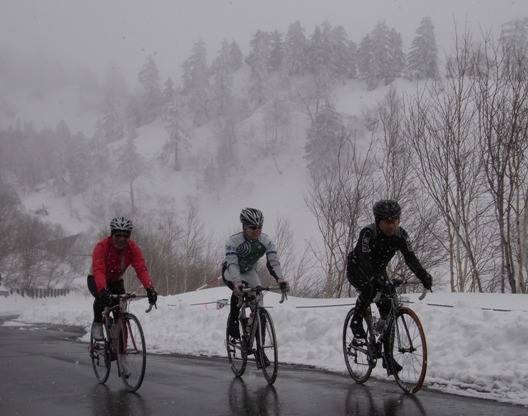 In the climb where the gradient is 13 percent, K accelerated. Dr.K and Mr.Kataoka were left behind. In the shad where there is still snow, we have to climb avoiding the snow. Because of snow and a coming truck, Mr.Suzuki stopped and K continued his course. However, K waited for Mr.Suzuki and recommenced to climb together talking.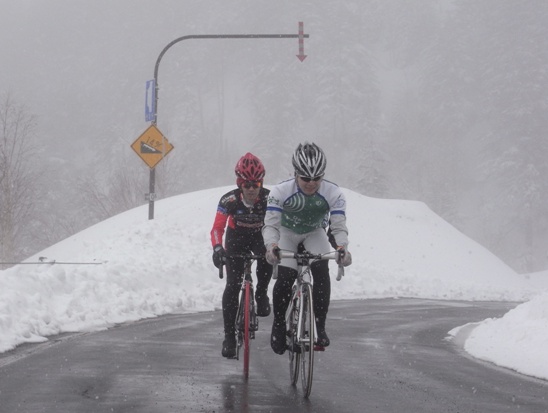 Dr.K and Mr.Kataoka pursue them but their speed isn't enough to catch them up.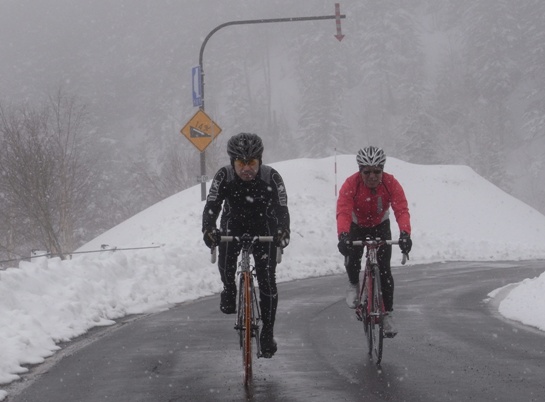 5 hectometres to the summit, K attacked and broke away.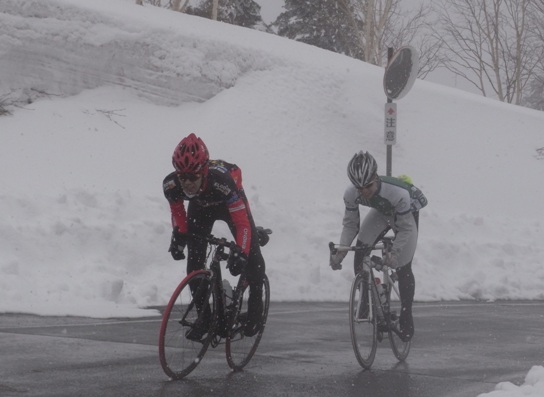 Dr.K and Mr.Kataoka's rhythm has no chance to catch up the break.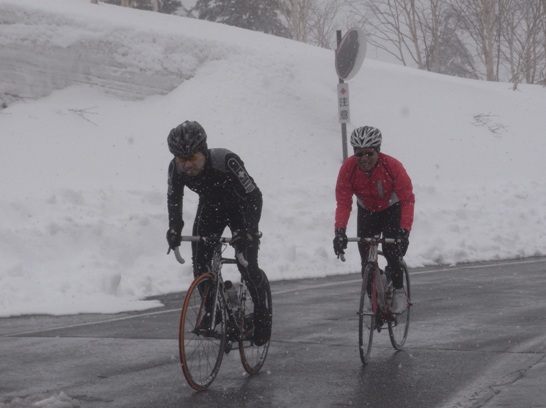 K speeds.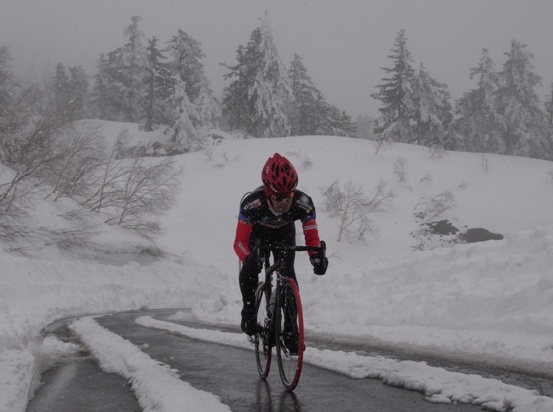 Mr.Suzuki tries to catch up K.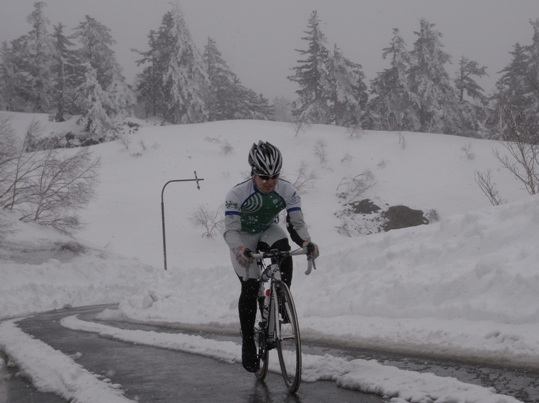 K arrived first to the Mt.Tokachidake Hot Springs of which the altitude is 1280m above the sea.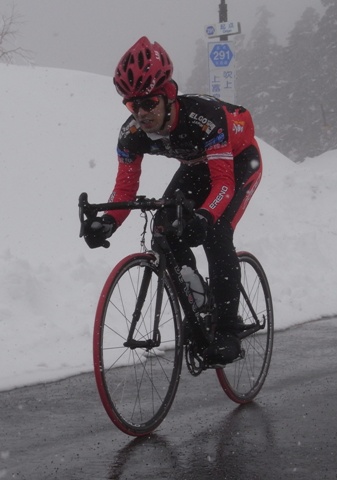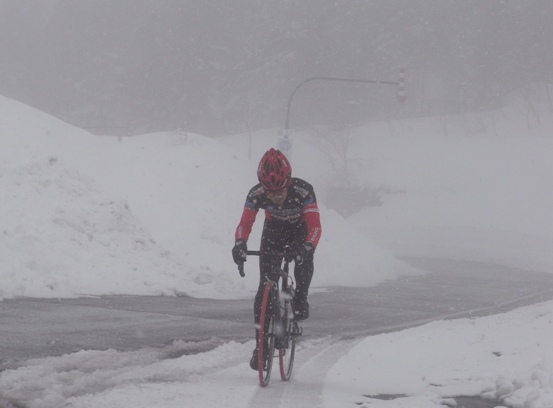 20 seconds later, Mr.Suzuki arrived there.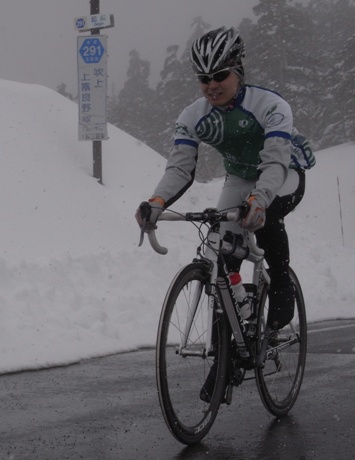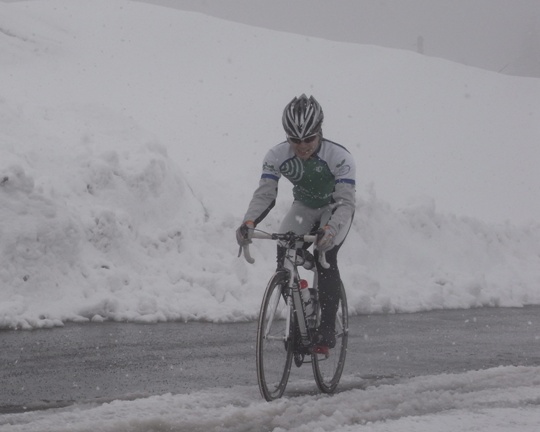 A minute 35 seconds later, Dr.K arrived.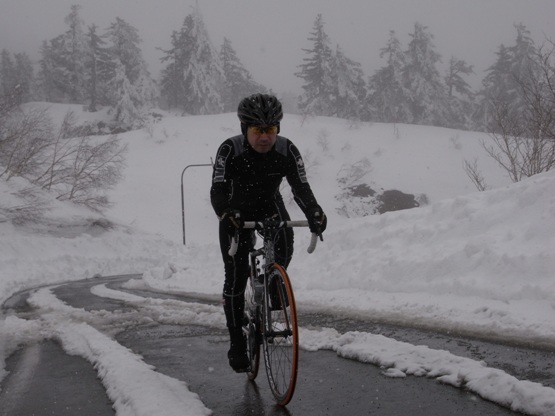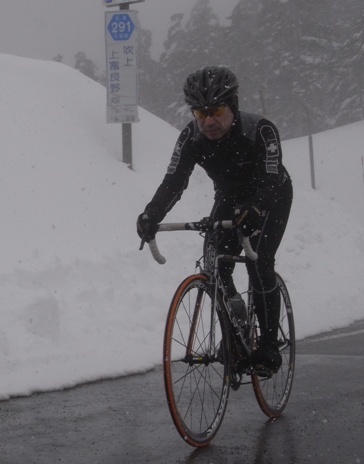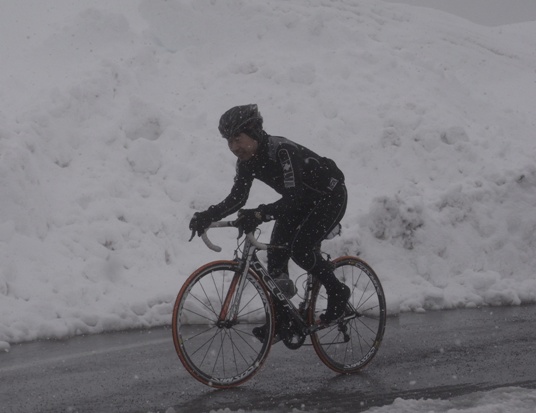 Mr.Kataoka arrived about 2 minutes later.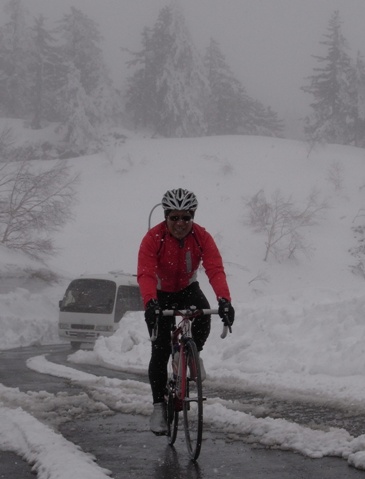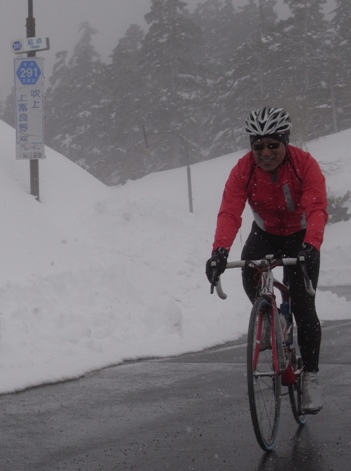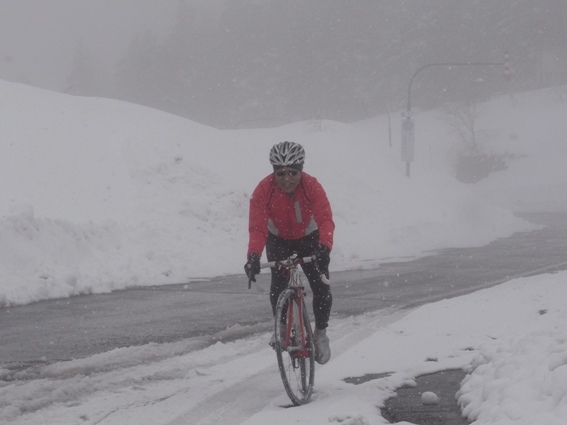 Souvenir photo at the Mt.Tokachidake Hot Springs.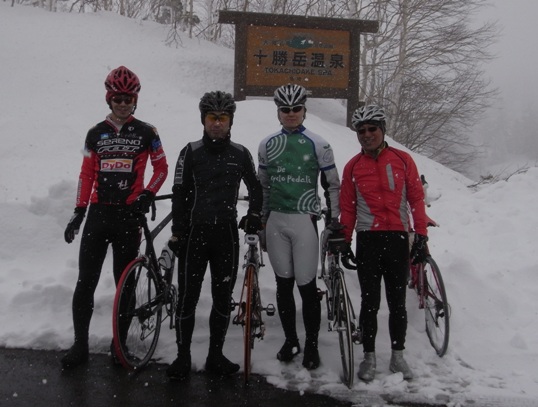 We began to descend. But as the road surface was wet and we didn't want to get wet, we were descending slowly. However, Dr.K who doesn't care about getting wet ignored the pact and commenced to descend at a normal speed.
The others didn't want to let him go. So they reacted immediately. K and Mr.Suzuki passed Dr.K soon.
K broke away.
Mr.Suzuki follows.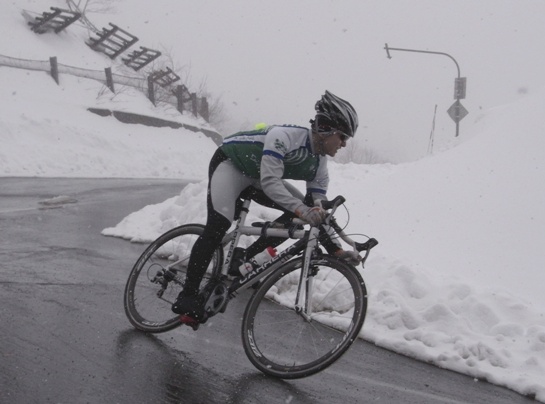 And Dr.K.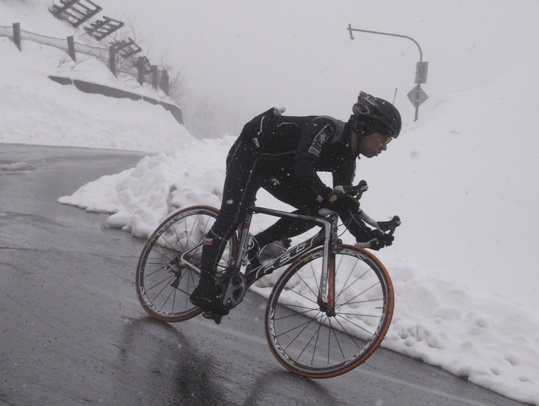 And Mr.Kataoka.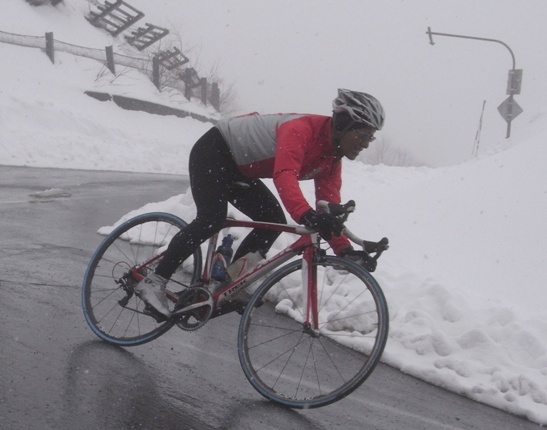 K arrived first to the start point.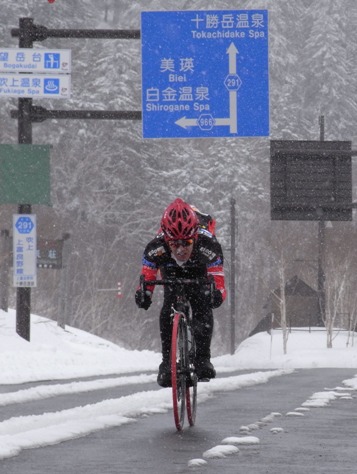 Mr.Suzuki arrived there 15 seconds later.
Dr.K arrived there about 30 seconds later.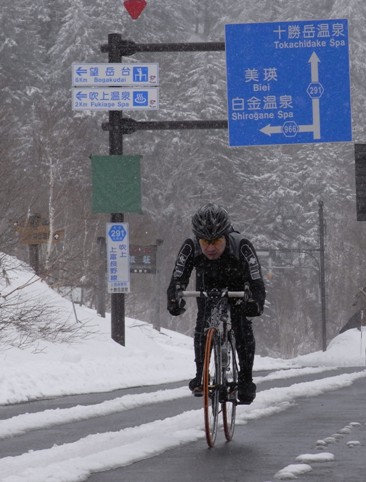 And Mr.Kataoka? He disappeared. He went directly to the hot springs' public bath during the descent.
After putting back the stuff in the cars, we joind Mr.Kataoka at the hot springs.