Dr.K
and
K
participated in this training. It was minus 2 degrees Celsius at the Mt.Tokachidake Hot Springs.
We began our training at 5. The Tokachi Mountains before the dawn.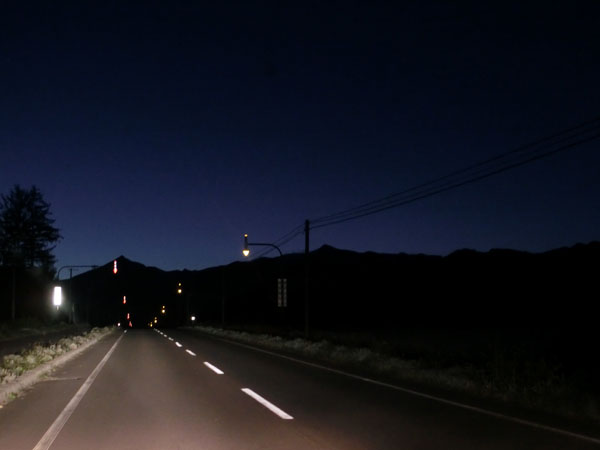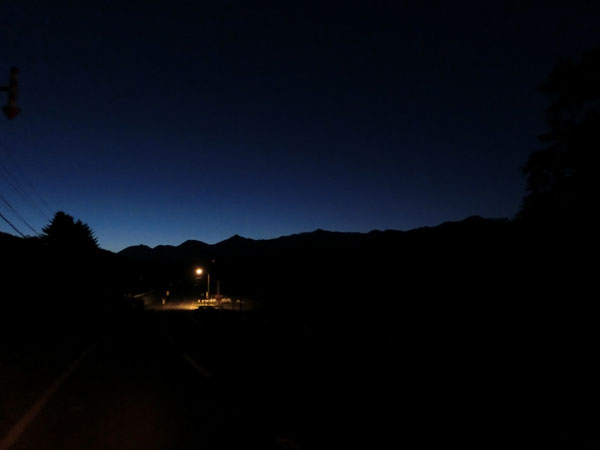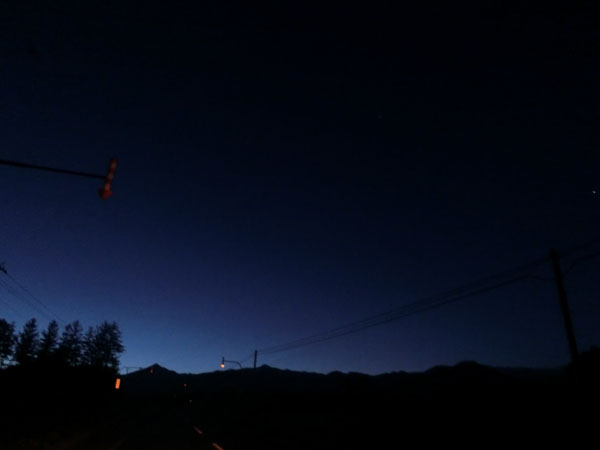 The Furano Basin is covered with field of clouds.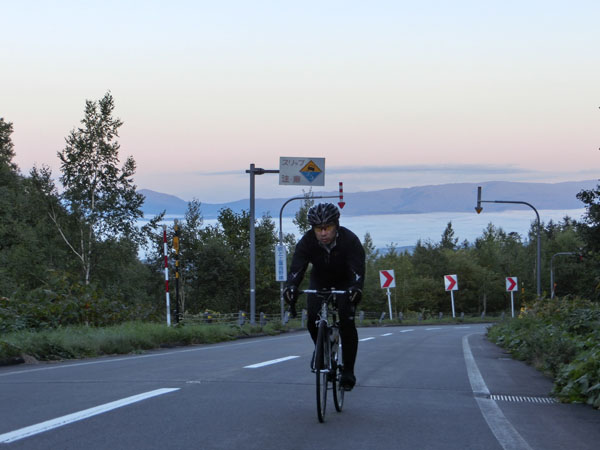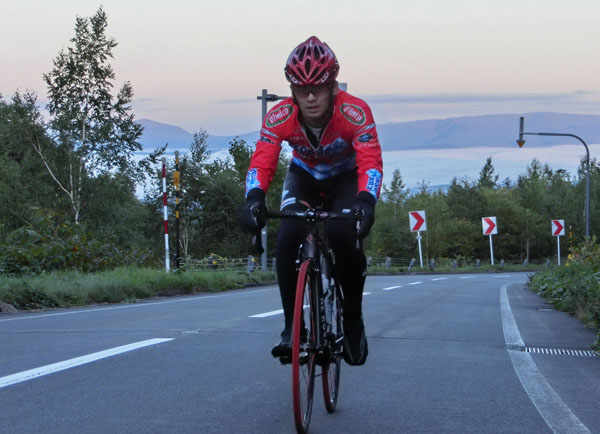 The moon is still shining.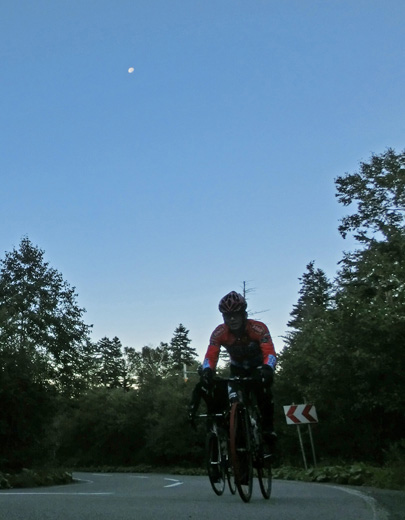 Dr.K.
K.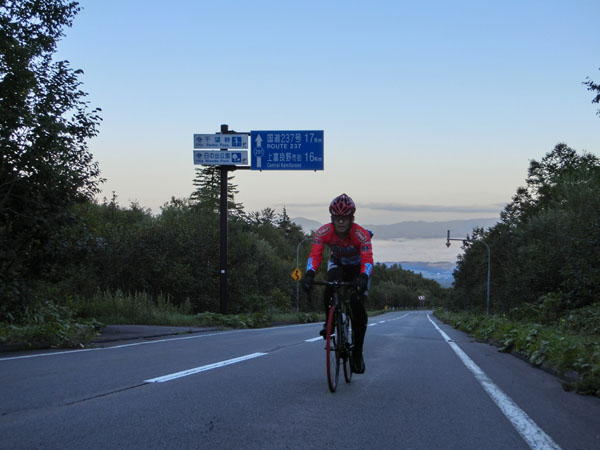 The Mt.Furanodake (Mt.Furano).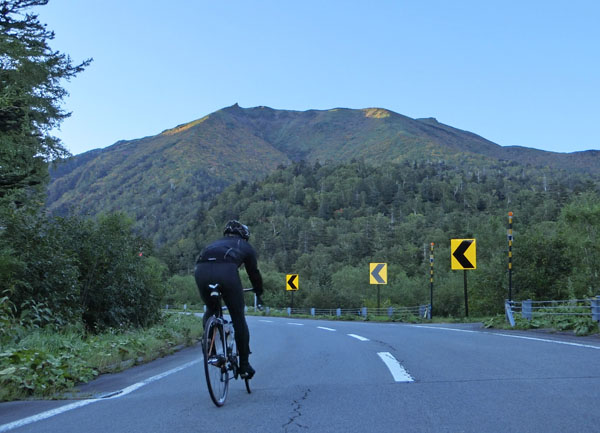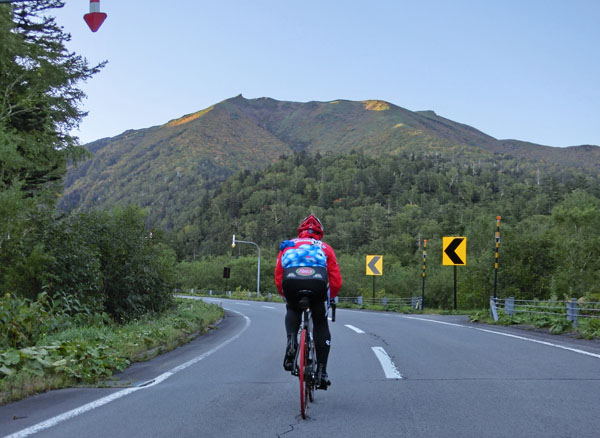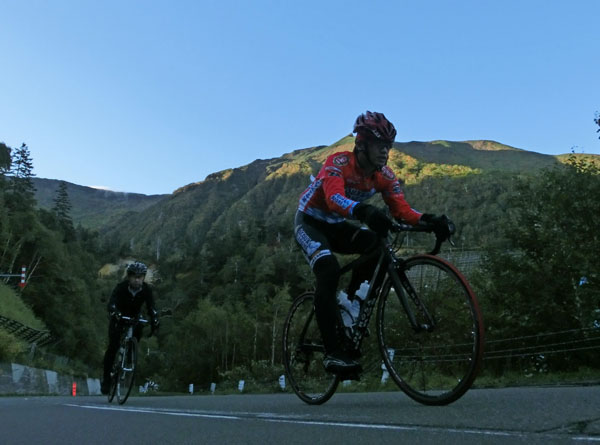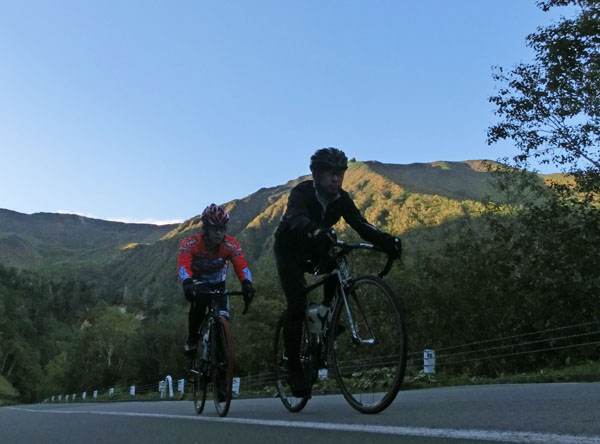 K.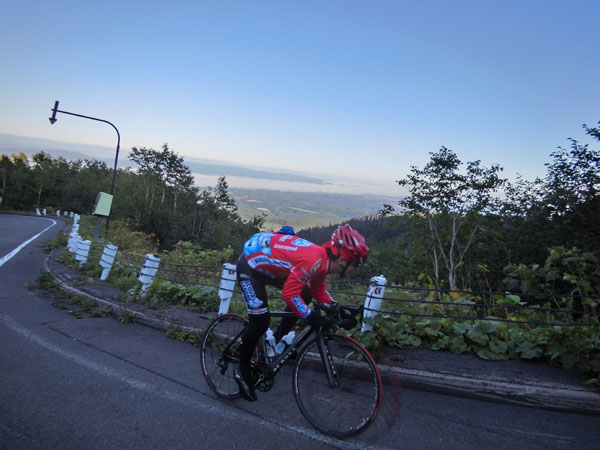 Dr.K.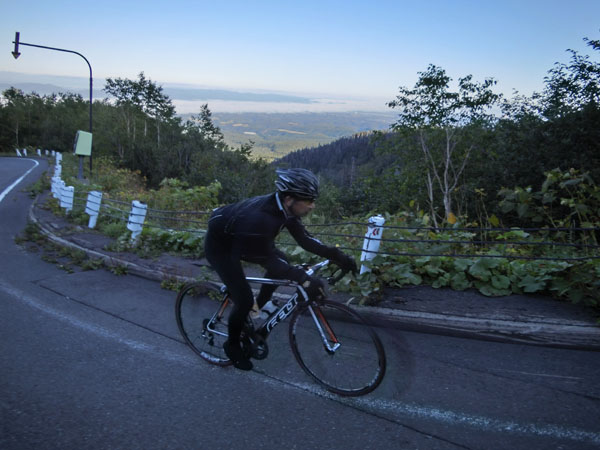 Dr.K in difficulty.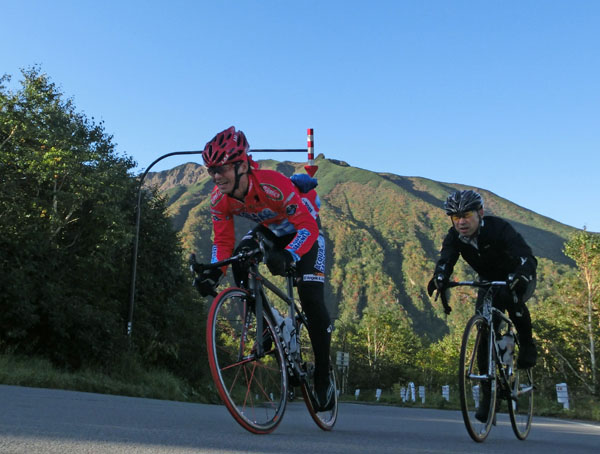 K accelerates.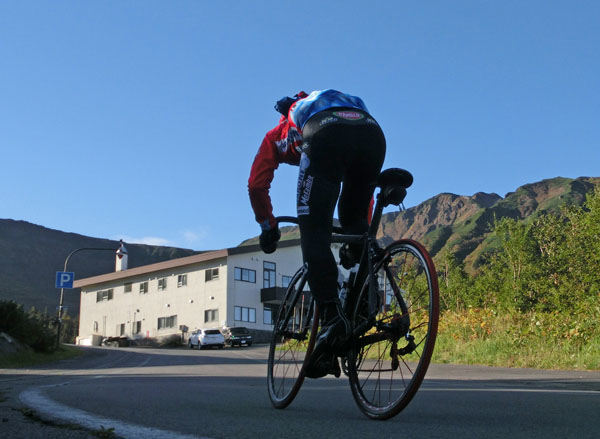 Dr.K is left behind. K arrived first to the summit and Dr.K arrived there 10 seconds later.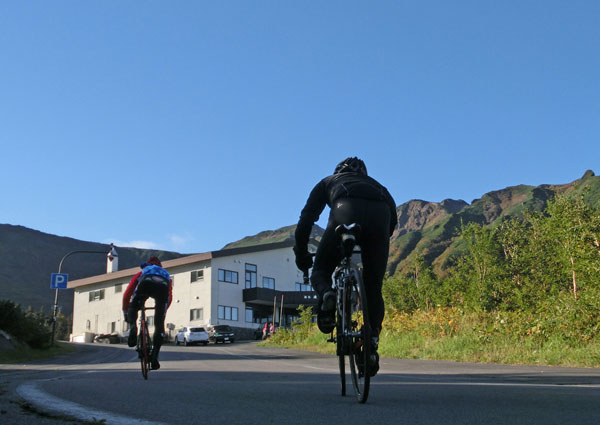 Mt.Sanpo.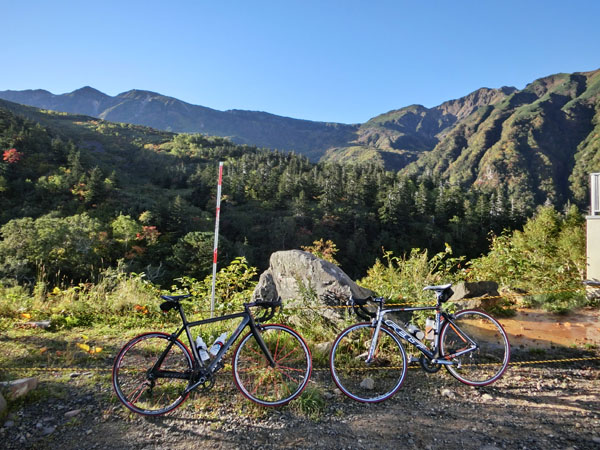 Mt.Furanodake.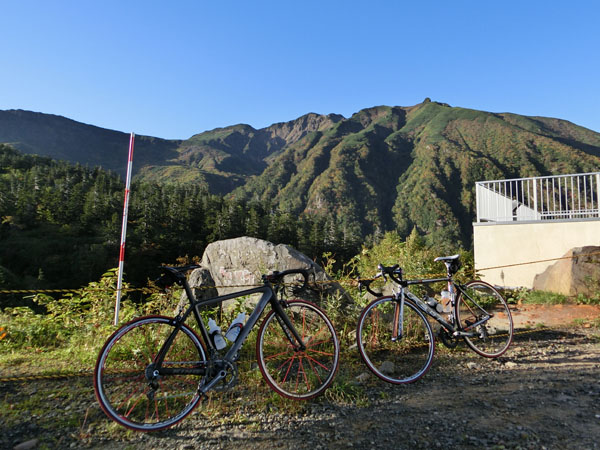 Mt.Kamihorokamettoku.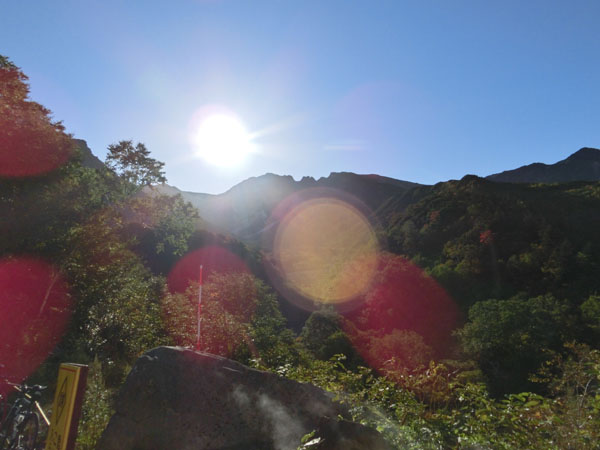 The Furano Basin covered with the field of clouds.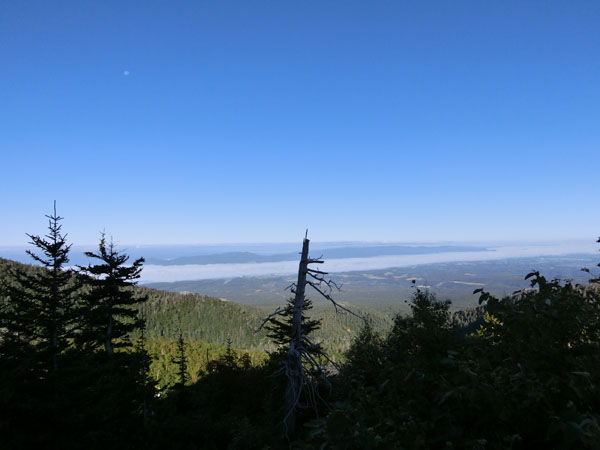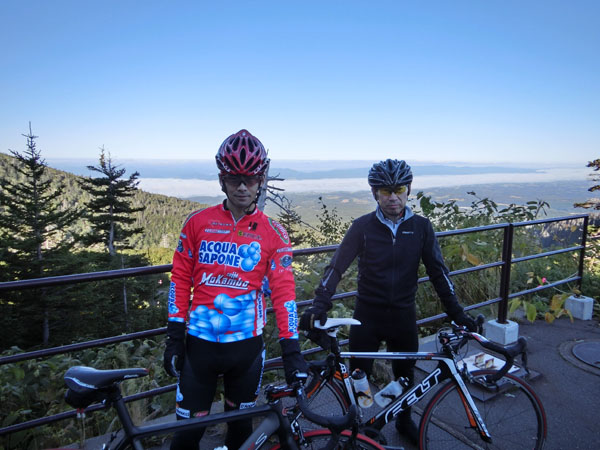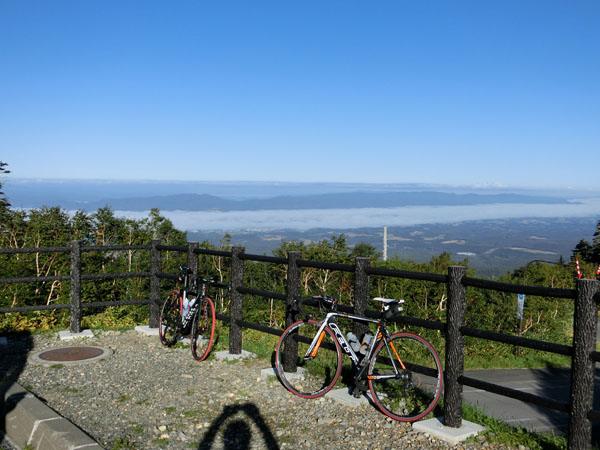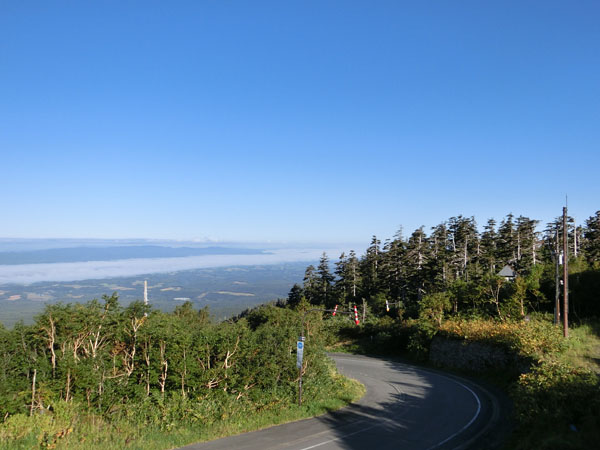 We did sprint training around the summit several times.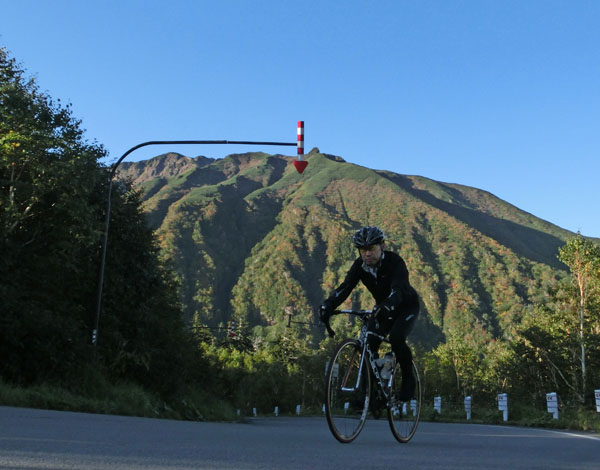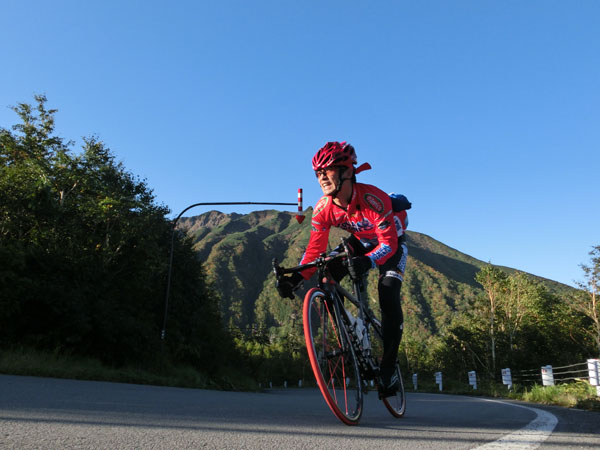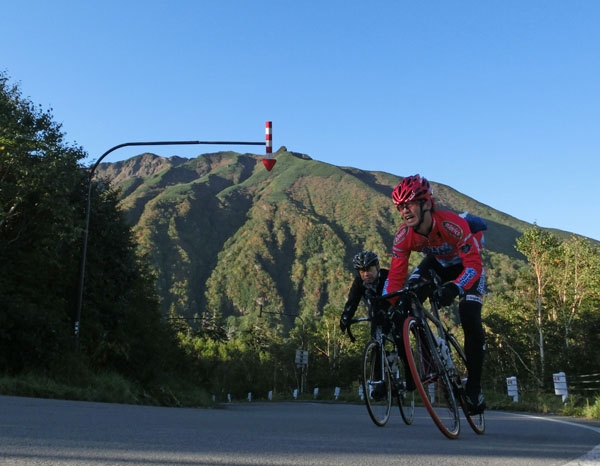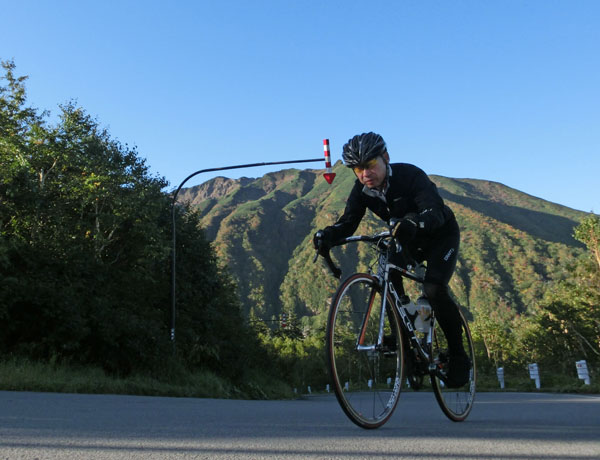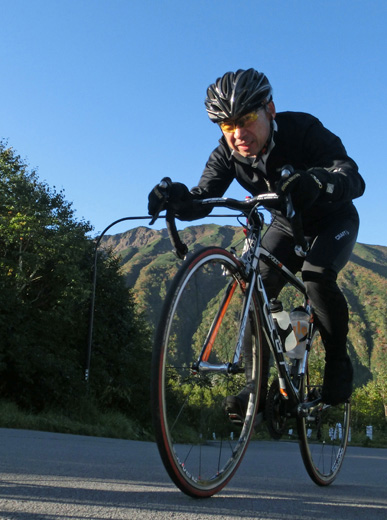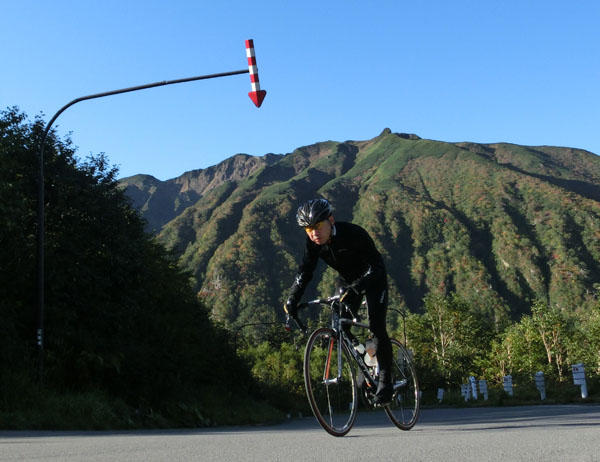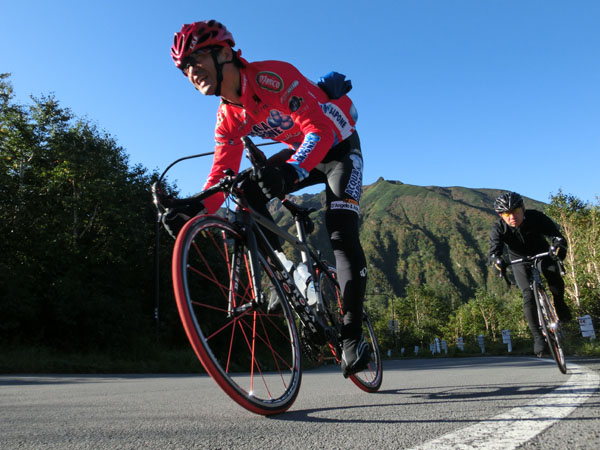 After doing the sprint training, we descended to the bifurcation.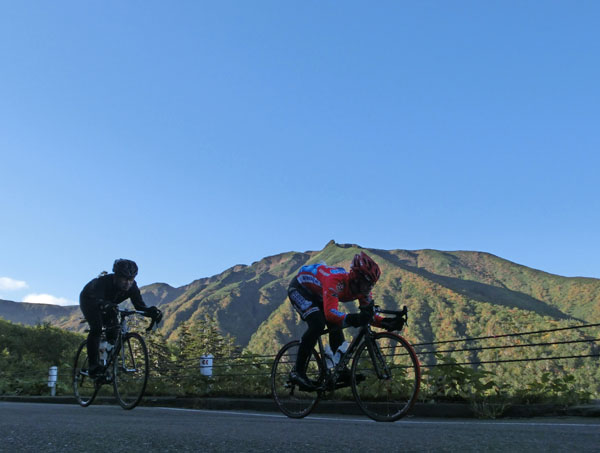 We said good bye each other at the bifurcation. Dr.K continued descending to eat breakfast and K continued riding on the high mountains.
K and the Mt.Furanodake.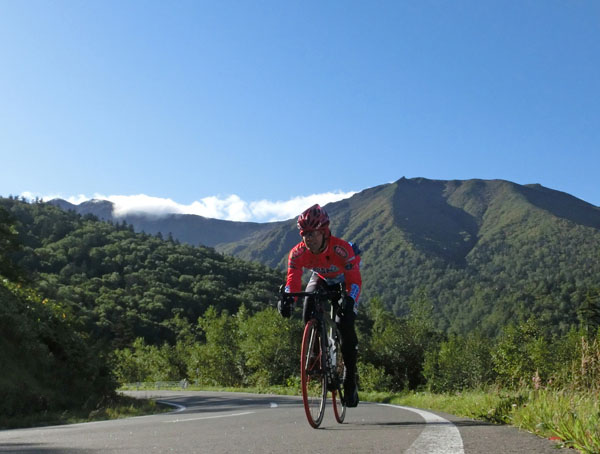 Mt.Bieidake (Mt.Biei)
Mt.Sandan.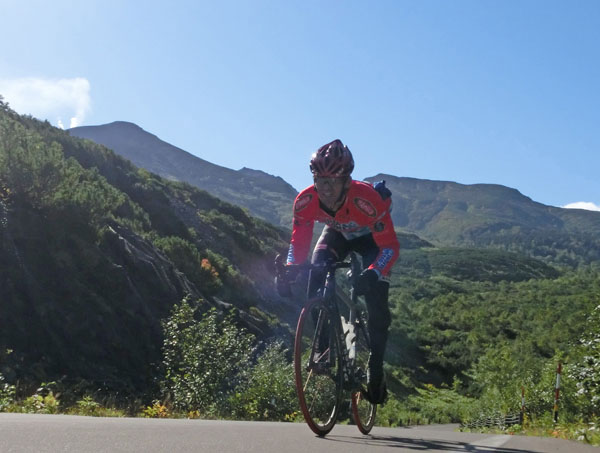 Mt.Furanodake.
The Mt.Asahidake (Mt.Asahi) which is the highest peak in Hokkaido has perpetual snow.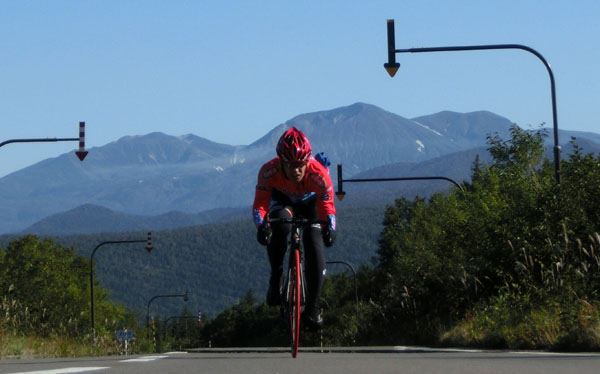 The field of clouds is dissipating.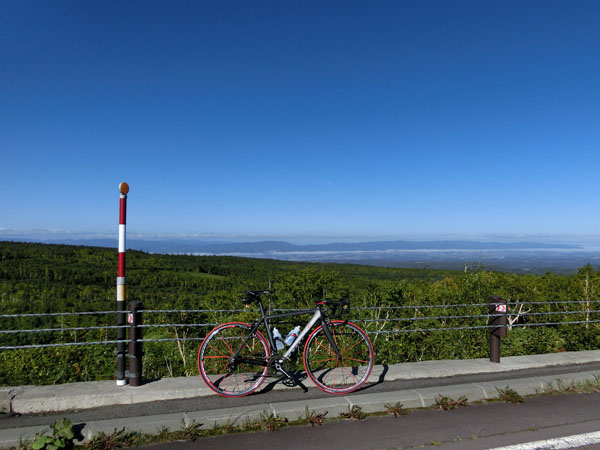 Mt.Furanodake.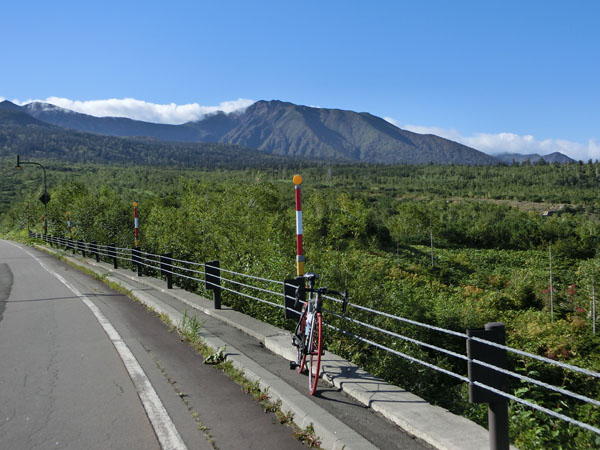 The summit of the Mt.Asahidake and its perpetual snow.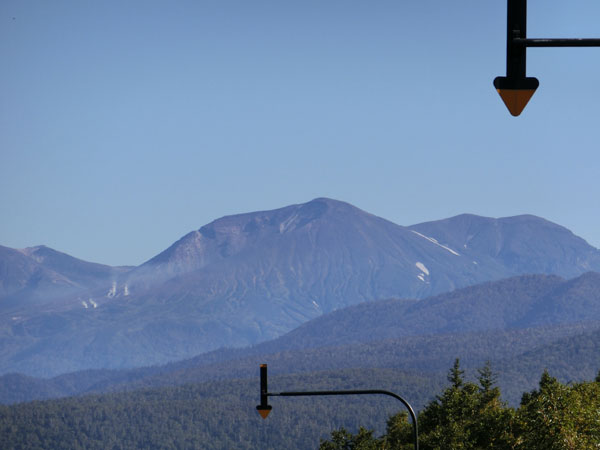 He headed back for Kamifurano.
Mt.Tokachidake and its smoke streaming downward.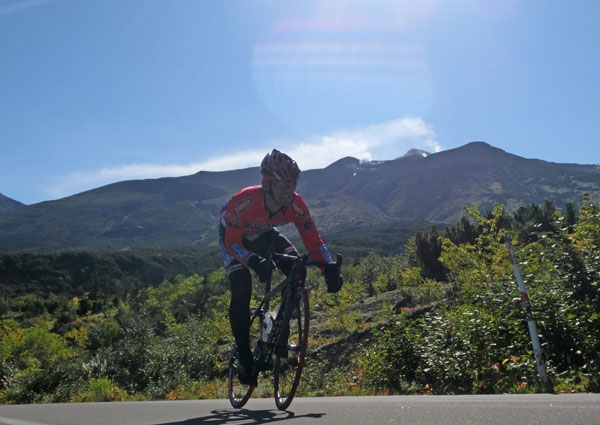 The Mt.Biei-fuji and the Mt.Bieidake.